Sultan Omar Ali Saifuddin Mosque, Bandar Seri Bagwan, Burnei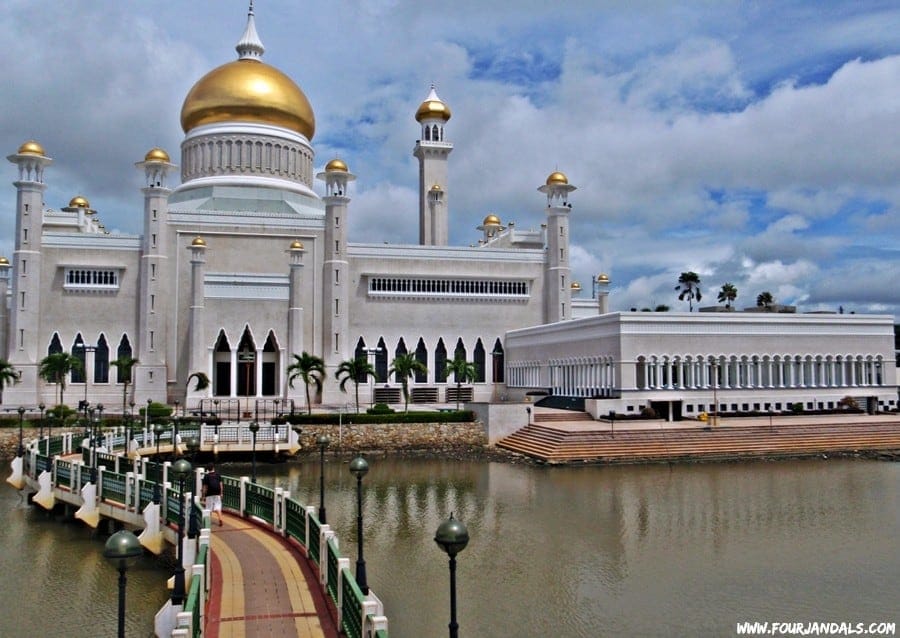 Not a religious man myself I am always extremely impressed by monstrous religious structures. From the gigantic Notre-Dame Basilica of Montreal to the Blue Mosque in Istanbul they always provide a sense of wonderment.
This is the impressive Sultan Omar Ali Saifuddin Mosque and it definitely fits in the impressive monstrous structure category. The gigantic dome is actually pure gold and rises 52m. It can basically be seen from anywhere in Bandar Seri Bagwan, the capital of Brunei.
Its actually built right on the shoreline next to the largest water village in the world, Kampong Ayer (check out our photos), and it is amazing to see the disparity in wealth side by side like this.
Reader question: What is the most impressive or favourite religious building that you have seen on your travels?