Getting up close and personal with the local residents at the Giraffe Centre in Nairobi, on the outskirts of Kenya's capital city, is highly encouraged. And if you are willing to resist the urge to gag on their stinky breath then the African guides even encourage you to give them a big smooch too.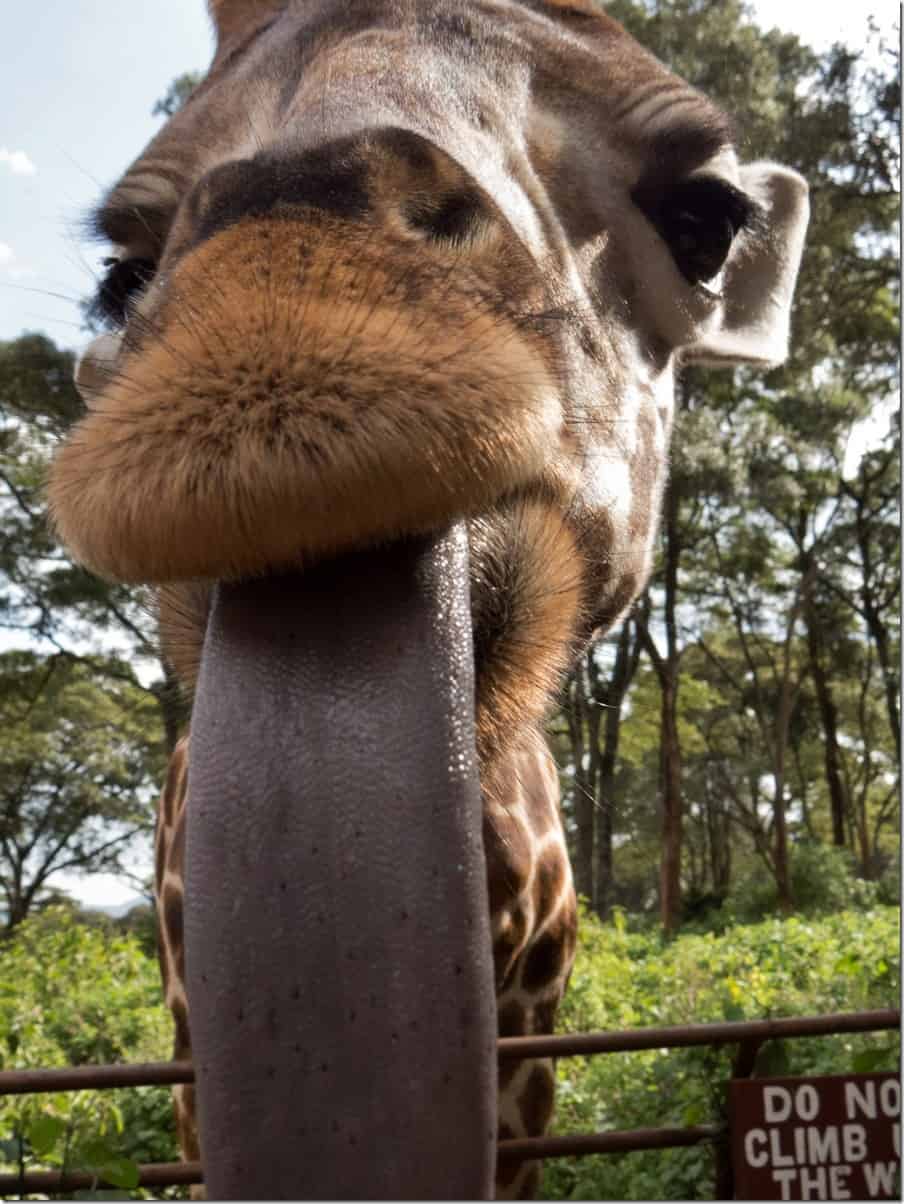 Visiting the Giraffe Centre in Nairobi, Kenya
Travelling through Africa on my 75 Day tour from Nairobi to Cape Town with Oasis Overland has gotten me alongside some of the most amazing animals in the world. But nothing has so far compared to how close I got when I visited the Giraffe Centre in Nairobi.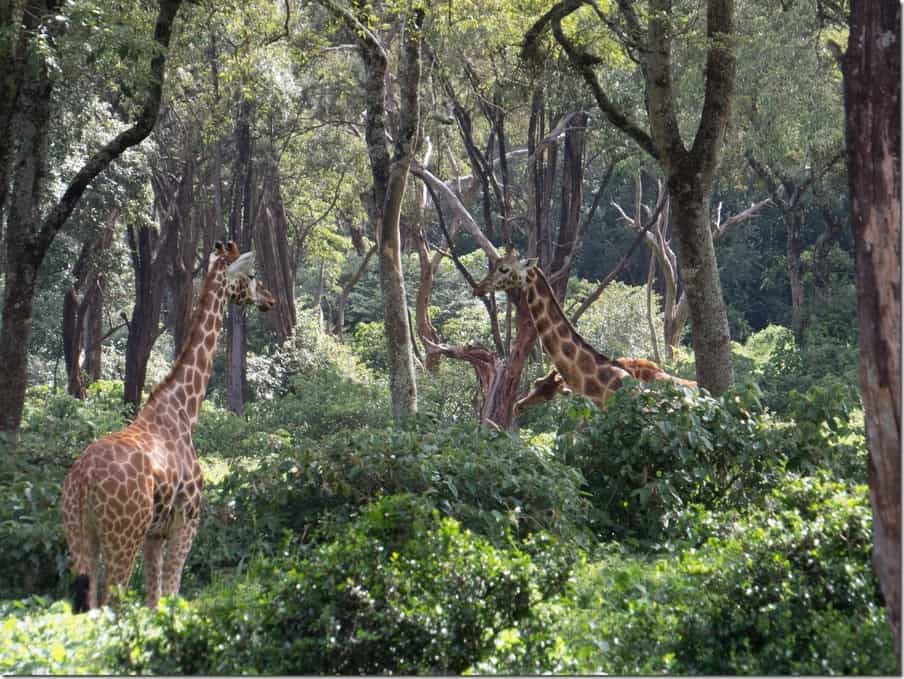 In 1979 by Jock and Betty Leslie-Melville began raising a baby Rothschild Giraffe in their home. They quickly realised that they needed to do more to protect this highly endangered species of Giraffe, of which there were only 120 Giraffes in the world at the time.
With their efforts in establishing the Giraffe Centre in Nairobi, along with other conservationists, there are now over 300 Rothschild Giraffes roaming throughout several of the African Game Parks including Lake Nakuru National Park, Mwea National Park and Ruma National Park.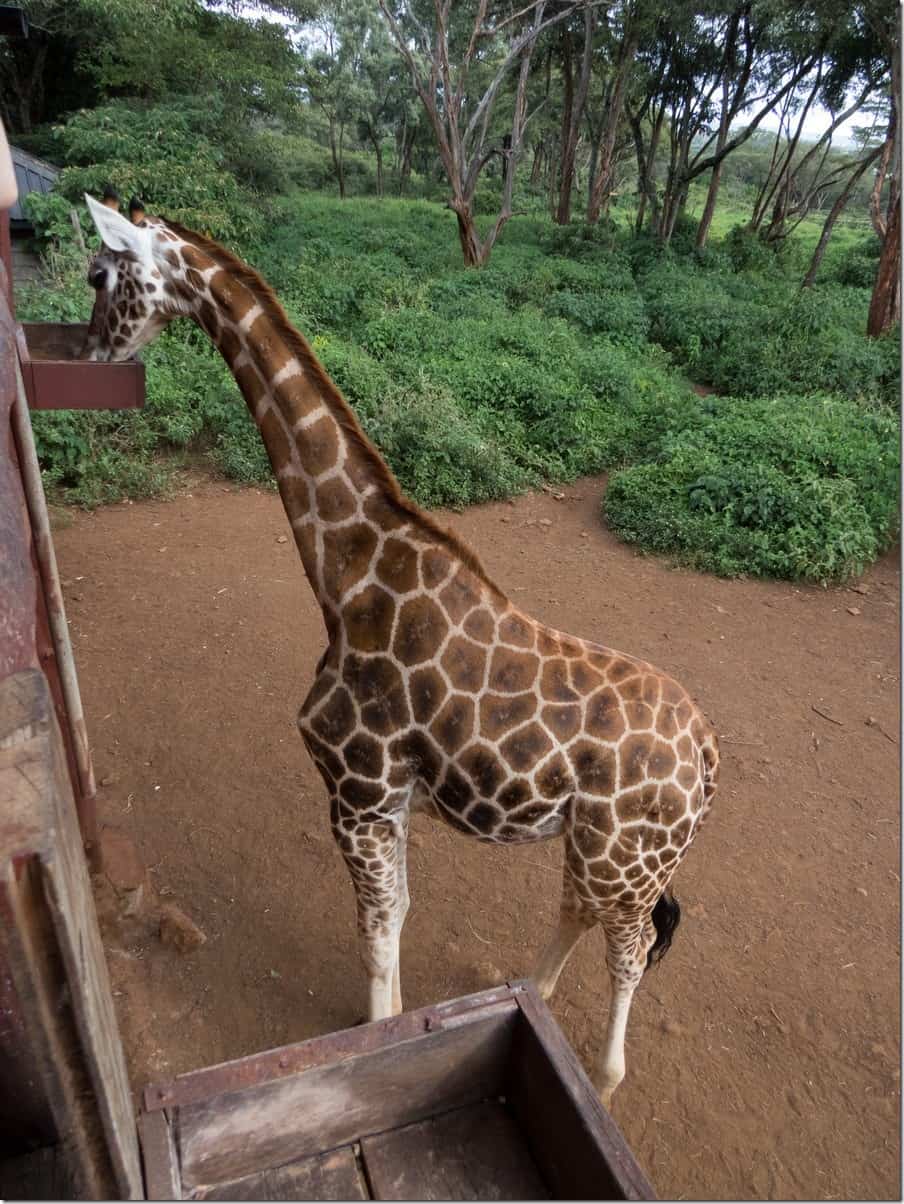 The Giraffe Centre in Nairobi combines conservation, education as well as a very hands-on experience for visitors. Not only can you observe the Giraffes in their natural habitat (we spotted two Giraffes fighting with their swinging necks and horns) but you can also get up close and personal.
From a raised wooden platform you can observe, hand-feed and pat the Giraffes.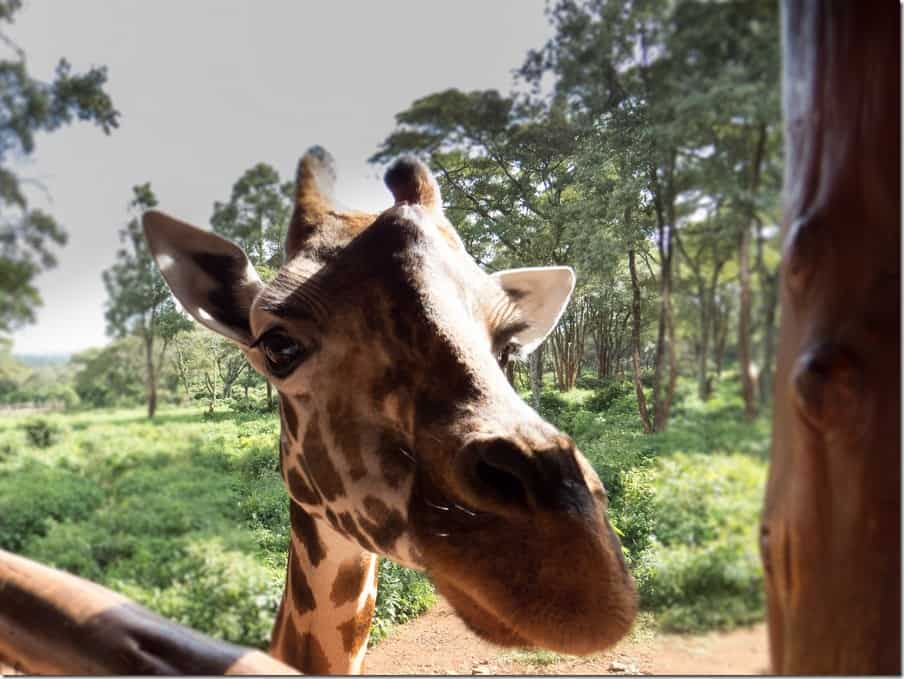 Staring into a 4m high Giraffes eyes is a beautiful thing.
Getting covered in juicy Giraffe saliva as they use their gigantic tongues to lick tasty treats from your mouth is another experience altogether.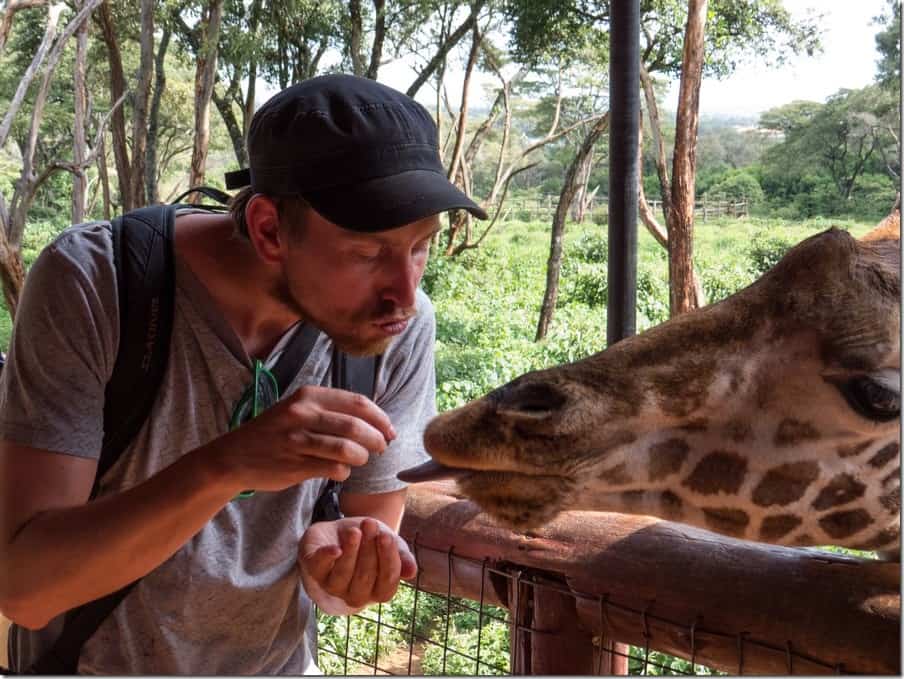 Down at ground level the Giraffes stretch their flexible necks across the barriers to wrap their tongues around your fingers to pull the small snacks from outstretched fingers.
While I do prefer seeing them in the wild, watching, feeding, kissing, and interacting with some of the most majestic creatures that walk this earth is a memory that I will hang onto for a long, long, long time.