5 Travel Tips for a Safari in Botswana
5 Travel Tips for a Safari in Botswana
Botswana is always among one of the finest safari destinations around the world. Being in the right place in Botswana in the right time with a perfect preparation, you can behold some of the most rare wildlife viewing sights one can ever see. Yes, there are a number of things that you need to do right to be able to have the best out of your safari in Botswana. And here are 5 tips that should help you make your Botswana safari tour a great success and once in a lifetime experience.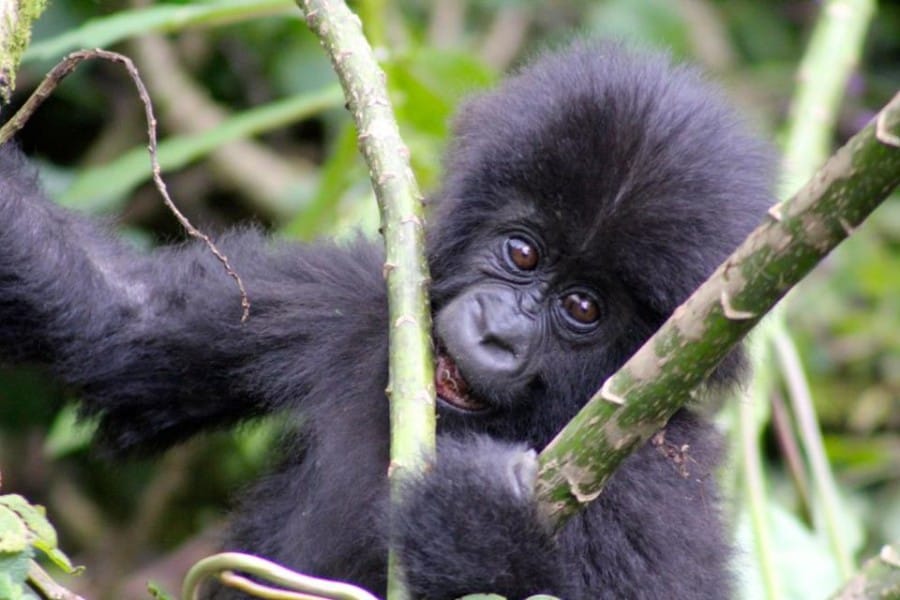 Visit April-November
Yes, it's kind of not-so-good idea to go on a Botswana safari between November and April because it's the time for rainy season. So, when planning for your tour, make sure it's between April and November and not between November and April.
Wear Comfy Clothing
When on any safari, it's important you are in the utmost comfort. The temperatures during the summer in Botswana are between 18°C to 38°C. So, it can be really difficult to enjoy the safari in the summer if you are not wearing the perfect comfy clothing. Pack well.
Always Go with a Guide
You may be a brave individual but you should not take the risk of moving from one place to another without a guide while on safari here. A guide can be really handy and save you from deadly mistakes and accidents. The guides can help you with answers to the questions like what ways to take and how close to get to the wild animals. But that does not mean you can't get close to the wild animals, a guide will help you get really close to some animals whilst you may have to see some from quite a distance if they are not safe.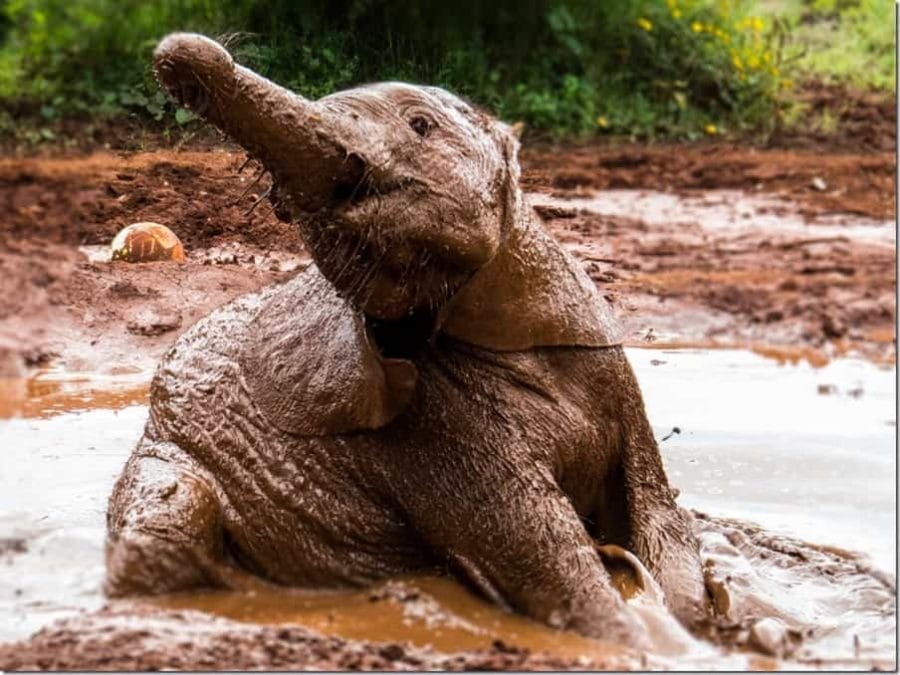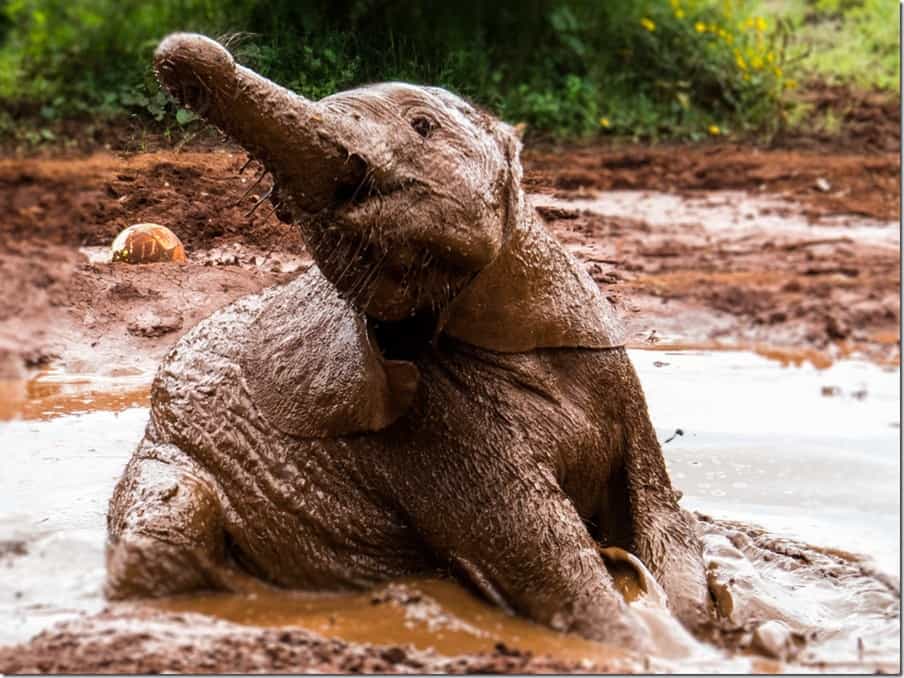 Do your Research before Selecting Your Accommodation
Where you will stay can make a big difference. So, to have the best experiences, you should pick an accommodation option that can give you the perfect safari feels. There are a number of world-class safari tour operators with great accommodation and dining options for tourists. So, pick one that has the reputation to deliver you the kind of experience you are looking for.
Money and Cash
Major credit cards are accepted in most safari camps and hotels but don't ever expect to find an ATM machine! You can either have the local currency which is Pula or US dollars, Euros or South African Rand as they all are readily accepted in most areas. When in the local markets, you should bargain to have the right prices for products. But if you don't like bargaining, there are plenty of shops where the prices are fixed. So, when shopping, make sure you know if the prices are fixed or not before starting to check out products.
These are not such difficult tips to follow. So, make sure to follow the above mentioned advice and have some unforgettable experiences on your Botswana safari tour.
Packing and Route Tips for Climbing Kilimanjaro
East Africa is renowned for boasting many breath-taking attractions, from the beauty of the Serengeti to stunning Tanzania beaches like Kendwa and Nungwi. However, there's one thing that undoubtedly attracts adventure lovers more than most, Mount Kilimanjaro.
Mounting climbing can be a daunting experience, especially when you're stood at the foot of Africa's highest peak. However, there are a series of routes available to anyone who takes on the challenge of climbing Kilimanjaro.
Naturally, some routes are more treacherous than others, and are approached from different points, so this article offer some insight what you can expect from each one and what you'll need to take with you.
The Marangu Route
Departing from the Moshi Hotel and into the Kilimanjaro National Park via the Marangu Gate, this stunning route allows you to experience The Saddle – a high altitude desert which can be found part way up the mountain.
This route is said to be the most straightforward in terms of its physical demands, however it has a notoriously steep incline which climbers must overcome in order to reach the summit.
The Machame Route
This route also passes through the Marangu Gate, and leads through picturesque ice fields as you reach the Shira Plateau.
This route takes a day longer than the Marangu Route to complete, although this can be advantageous to climbers as it allows for better acclimatisation.
The Rongai Route
This route enters the national park via the northern entrance of Rongai Gate, and is considered to be the second easiest route to the summit of Kilimanjaro.
The route begins at a fairly high altitude and involves a relatively gradual incline to the summit.
The Lemosha Route
Entering via the Londorossi Park Gate, the Lemosha Route is the toughest and most remote route to the summit of Kilimanjaro, and crosses the Shira Plateau where its paths meet the Machame Route.
Despite its challenges, the route has a high success rate, and involves spending a couple of nights at various altitudes.
What to pack?
Packing for a mountain climb in Africa can often be a difficult thing to get right. Pack too lightly and you run the risk of running out of essentials – but pack too much and you'll end up wasting your energy lugging around stuff you don't need.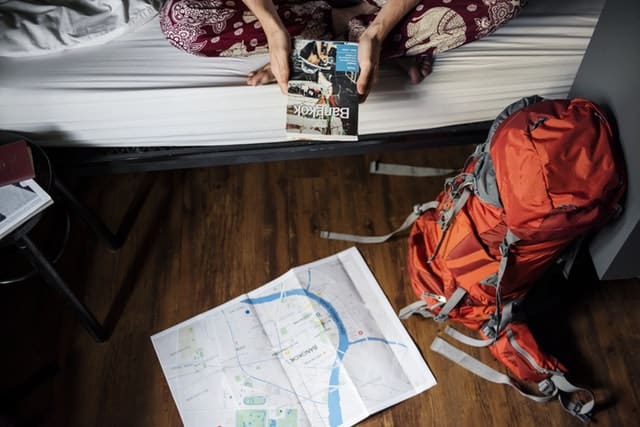 Your clothing should include the following items for travel:
Gloves (thick waterproof for trekking + thick pair for evenings)
Balaclava
Shorts
Pants (for hiking and relaxing in the evenings)
Short-sleeved and long-sleeved shirts or t-shirts (for hiking and relaxing in evenings)
Underwear (sports bras for ladies)
Thermal underwear
Fleece jacket
Down jacket or ski parka (for temperatures below freezing plus wind-chill)
Rain jacket + pants (for the humid rainforest and cold snow)
Travel towel
Swimwear (for first and last day swimming – can be left at your hotel during your trek)
Ski or trekking poles
Headlamp or flashlight
Hiking boots
Gaiters
Socks – hiking socks + wool socks
Other essential kit includes:
Water bottles and Camelback (2-3)
Sleeping bag (rated -25 degrees)
Get 3 litres of bottled water before the trip (available at your Moshi Hotel)
Camera + tripod
Video camera + tapes
Batteries
Notebook + pencil / pen
Pocket knife
Energy bars
Alarm clock
Sewing kit
The Best Safari Holiday In The World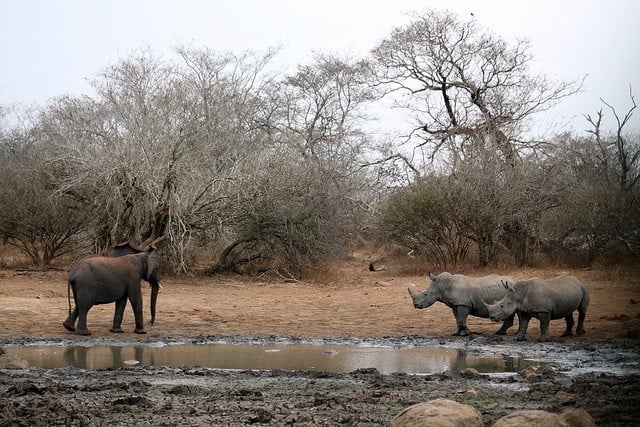 Every continent has its little treasures. North America is big and beautiful and is the entertainment capital of the world. South America is exotic and offers treasures such as the Amazon rainforest. Europe is known for its culture, architecture and art. Asia is known for its interesting hardworking people who live very differently to the west. Australasia (Australia and New Zealand) is known for its sunny beaches and very friendly people. Antarctica, of course, is very cold and then there is Africa – lush, expansive, green Africa.
The movie 'The Lion King' is not far from the truth with regards to how the animals live amongst each other in Africa. Obviously they don't roam the streets, as some people actually think, but are kept in the safaris where game rangers protect them.
In Africa, particularly South Africa, there are many safari experiences. The biggest one being 'The Kruger National Park'. The Kruger National Park is a staple of the South African experience. Millions of people flock there from all over the world each year to experience it. There really is no other experience quite like it. It is all about nature and the wild. Just remember when traveling to these far away places to keep your health in check. This Research Verified review will tell you more.
What Makes The Kruger National Park So Special
The Kruger National Park was established long ago as far back as May 31, 1926. It was named after the president at the time, Paul Kruger. The unique part of the safari are the animals you will find there. Animals such as rhinos, leopards, buffalos, lions and elephants (known as the big 5) as well as African wild cats, caracals, cheetahs and servals. You will find tall giraffes, hippos, jackals, kudu, an array of gorgeous, colorful birds, warthogs, monkeys, baboons and more. This is the biggest reason so many people come from all over the world – to experience something different and dazzling under the African sky. This is Africa's offerings at its best. Just to be there and explore its pure nature. It is one of the largest parks on the surface of the Earth extending to 19,485 square kilometres. It's basically the same size as Israel (Israel covering 20,770 square kilometres). It's massive with so many things to do and it offers both day and night game drives.
Travel Packages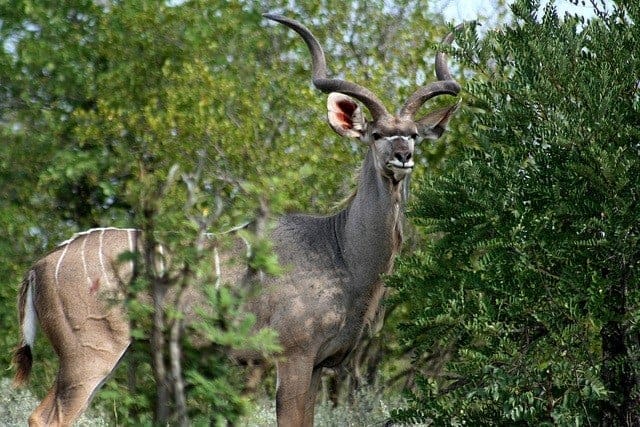 Back in 1926, the first tourist cars entered the Park. Back then there was no accommodation provided for them. Nowadays there are gorgeous travel packages from World Strides on offer. There are a lot of 3 day options that go for great prices including luxury options. There are lodge, camping and gorgeous luxury safaris. Although, if you are traveling from overseas you will want a longer experience. There are combination tours that combine the Kruger National Park itself with trips through the Garden Route and Cape Town as well as Victoria Falls, Swaziland and Kwazulu Natal.
Kruger National Park Offerings
There are gorgeous culinary delights at the safari and there are huge buffet breakfasts on offer made superbly under the watchful hands and eyes of expert chefs. There are actually 17 different restaurants within the Kruger National Park that offer breakfast. You can also enjoy a bush "braai" at the Kruger Park which is the South African term for 'barbeque'. You cannot visit South Africa or the Kruger National Park and not have a braai – it's part of the complete experience. It often includes different meat such as 'boerewors' which are very thick, juicy and tasty meat filled sausages, lamb chops, beef steaks and chicken as well as chicken kebabs. It will always come with beautiful salads and fresh bread (often buttered garlic bread with herbs) and buns for the boerewors in which ketchup and mustard are often combined. Beer and wine are also really big in South Africa and there will be a big variety.
There are also swimming pools at the park which are great during the hot summers – December to February period. There are beautiful spa resorts within the Kruger National Park that offer gorgeous packages as well as ziplining nearby.
You can travel to this magical place alone but it is best spent with family or friends. The Kruger National Park offers ample adventures. There is no other place like it on Earth and the memories of it will stay with you forever!
Honeymoon Safaris: The Perfect Combination
Honeymoon Safaris: The Perfect Combination
Wedding preparations are exciting and fun, but equally as stressful. You get caught in a blissful whirlwind that culminates in that special day, which marks the start of an entirely new story in your life. An extraordinary and luxurious honeymoon in some unique location is the ideal transition into your new life with the person of your dreams. It allows you to unwind, reflect and celebrate the start of this new chapter. An African safari offers you a mixture of adventure and romance that is almost impossible to beat. Ranging from heart stopping moments of discovery to the pinnacle of luxurious relaxation. There are a number of excellent options available to you and this article hopes to give you a little taste of what's out there.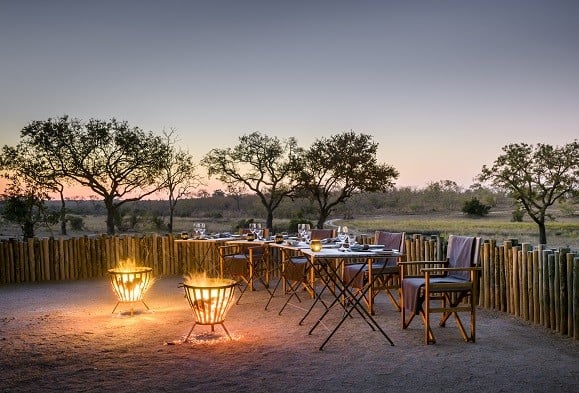 Get a new perspective on the Serengeti
Visiting the Grumeti Reserve region in Tanzania allows you to take to the skies in a hot air balloon. This unforgettable ride over the treetops is an exciting and romantic way of experiencing the majesty of the Serengeti. It takes game viewing to unbridled heights and gives photography buffs a new outlook on our world. The balloon glides over grasslands and acacia forests before ascending to almost 1000 ft to expose the true enormity of the reserve. This gives you and your partner the time and space to experience the beauty of the land and the wildlife below.
Adventure and romance
Many lodges cater to more adventurous guests by offering a number of different outdoor activities: these include archery, stargazing, mountain biking, tennis, water skiing and nature walks. Honeymooners are often allowed to customize (like ending a hike with a romantic picnic) these activities to make them a bit more private and special.
Rest and Relaxation
If you're looking to slow down a bit then you expect to be pampered. Many lodges have world-class spas, which offer a wide range of treatments, and you can expect peace, serenity and VIP treatment. The beauty of the wilderness, which is reflected in their décor and mindsets, generally inspires these spas. Enjoy a massage or nourishing mask in the comfort of your own suite or head to the spa. The choice is yours. Treatments can often be tailored to couples.
Privacy
Safari lodges are typically designed to offer you total seclusion. Suites are often far apart and self-contained. Private Vehicles can often be booked for guests looking for ultimate privacy.  Your meals can be enjoyed in the setting of your choice: in your room surrounded by candles, under the starlight on the deck or out in the bush with your private chef. Maybe you want to dine in a romantic setting made especially for you as the stars twinkle overhead. This is your time and they aim to make your dreams come true.
Africa has many wonderful safari destinations, each offering travellers something unique. Visit Tanzania to see the vast plains of the Serengeti. See the Big 5 in the lush bushveld of the Kruger National Park in South Africa or stand in the shadows of the sandstone outcrops and incredible baobabs in Zimbabwe. Go out and find what your heart desires.

We have been wearing out our jandals (Kiwi for flip-flops) on our travel adventures around the world since 2009. We think our blog is thought provoking and a little witty. But we have been proven wrong before. Find out more about us here...
What Are You Looking For?