Why You Shouldn't Be Afraid To Move Abroad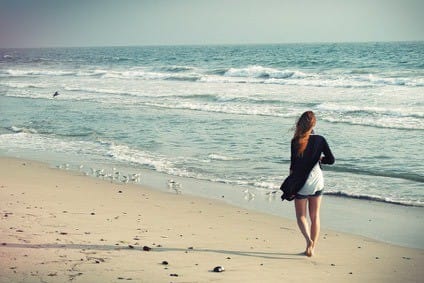 Moving away from home is always something which can be exciting and scary at the same time. If you are thinking of moving away from your family home into your own space this year, you likely have a mixture of feelings whizzing through your body.
It is totally normal to feel a little scared when moving out into our own space, but when we end up moving abroad, it can feel ten times scarier. If you are moving abroad for study, for work or for a lifestyle change, it can be one of the most aa sing adventures you ever embark on. Moving across the world will require a lot of planning, a visa, International Removalists and a strong willingness to succeed, however, it can be one of the best decisions you make in your life. Here are some of the reasons why you should move abroad this year.
Develop Yourself
The first thing which can be brilliant when you move to another country is that you have the chance to develop as a person. You are no longer restrained by everyday life, by family members or people who mean to hold you back. You are free to explore the world as an individual, see things differently and develop as a person. It will be the most liberating feeling you can ever have, and you will feel like a new person as you enter the world of the unknown.
Learning To Communicate
One of the great advantages you will have when you go to another part of the world is a fresh start. If you are naturally a nervous person, this is your chance to be more confident and make some new friends. No one knows you here, and this means that you can be whoever you want to be and make a new identity for yourself. You can become carefree, happy, confident and be able to talk to people with ease. There is nothing holding you back anymore, so enjoy the freedom.
Immerse yourself in culture
The world is a huge and diverse place and one of the amazing things about it is the culture. There are so many different lifestyles and cultures in the world, and you may move to a place which has a completely different outlook on life than you are used to. Travel truly does broaden the mind, and it will allow you to explore a new way of living which you might even prefer over your old life. There are many places in the world which focus more on family and life than work and a successful career, and this can open your eyes to the other side of life which you may be missing at home.
You'll impress your employer
When you move to another part of the world in search of a new life, you are showing that you are dedicated, brave and independent. All of these are traits which a prospective employer will look for, and you could stand to really impress them in your interview. You will likely be given a whole world of opportunities due to the changes you have made to your life.
Think on a global scale
If you are moving to another country to explore your career and grow, you will likely be favored by international corporations. This is because they want people who can offer a more global view of business, and since you have lived in more than one country, you can offer advice on how different areas do business.
Networking
In a business point of view, you will always benefit from spending time abroad because you will have the chance to meet business people from different parts of the world. If you do go home after a year or two of living abroad, you will have contacts there to speak to about business opportunities. This can be a brilliant way to help you improve your career and get on that ladder to success.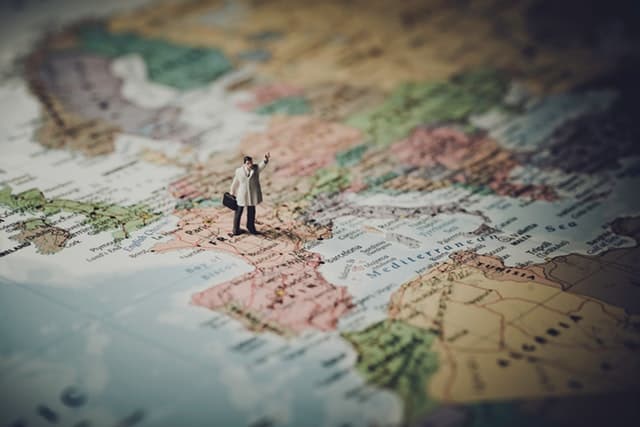 More money
Did you know that different countries pay completely different wages for the same job? For example, Australia is known for paying more for their jobs than the U.K., which means if you migrate over to that side of the world you can stand to make more money doing the same job. Sure, the food costs a little more over there, but the lifestyle you will get in return is more than worth it. You will also see differences in tax in different parts of the world, so make sure that you take the time to research this before you move over there.
Travel
The beauty of moving to a new part of the world is that every day will feel like a holiday. You are able to explore a completely new place every single day, and on the weekends you can take day trips to exotic places and explore the natural wonders of this new country. Plus, if you ever want to take a break from work you can travel to another country for a week which is close to your new home! It is the perfect excuse to spread your travel wings far and wide.
Gaining perspective
Moving abroad offers a lot of benefits to you both personally and from a professional view. However, nothing can be more valuable to you than the improvement it will make to your mental health. In our lives, we are often faced with stress from every angle, whether it be relationships, work or something else entirely. The stress of life can get to us so badly that even the smallest thing seems like the end of the world. However, when we take ourselves away from the known and into a new world, we are able to see a totally new side of life. Your petty problems will suddenly fade into insignificance and you won't worry about the little things anymore. As a result, you'll feel happier, more stress-free and be able to live a healthier life, both mentally and physically.
27 Must Follow Travelling Tips For Teenagers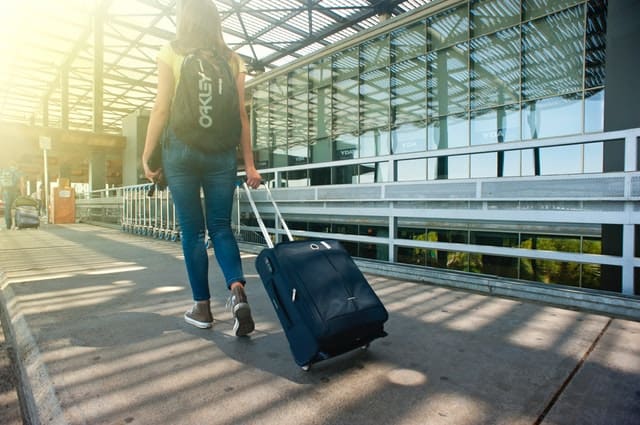 Traveling is something that everyone looks forward to. Whether somebody has summer vacations or the last few days of Christmas, a holiday is something that works as a social detox for many people out there. Since you're a teenager, therefore you need to be very cautious about traveling. You will be checked upon everything, and the chances are that you will also be not allowed to avail several products and services in a different region.
There are many things to keep in mind when it comes to traveling generally. However, as a teenager, you need to go the extra mile to make sure that your trip is worthwhile. Try to be patient while planning for the trip and make sure that every decision that you make is based on wisdom rather than illogical reasoning. Moreover, not many teens get an opportunity to travel in a year. Now that you have an opportunity, so it is important to make the best possible use of it.
What is the importance of traveling at a young age?
Young age is a time when one has maximum time and energy to do what they want. Traveling is more like a therapeutic session that relieves all sorts of stress and anxieties. We live in a world where technology has encapsulated the functionalities of our lives so much that we despise spending some valuable time with ourselves. There are many benefits of traveling at a young age. Let me list down some of them:
· Travelling gives a diverse experience at a young age and makes a person wiser for future.
· Traveling at a young age is easy, which is why one stays active and very fit.
· Many youngsters suffer from anxieties and depression early. Travelling can release stress and improve a person's mood.
· Young age is a time when a person is more active in befriending new people. Great travel experience can enhance a person's social cohesion with other people.
· Travel experience is a great addition to the resume of young people. Don't believe it? Yes, it's true. The travel experience can uplift a person's resume and increase the possible chances of a good opportunity in the commercial market.
Let me paddle you the following tips so that your travel experience can be better:
The travel experience can be made worthwhile when a person enjoys the journey and doesn't take stress on account of anything. There are many things that teens need to keep in mind. Following are some very important tips for all the youngsters who are about to travel.
1. Start saving now
Most teenagers live on pocket money, which is why they often get short of the budget when they're planning for such trips. Traveling to a new destination means that you will very likely be spending money on travel, food, accommodation, luxuries, etc. If you want to enhance the experience of having fun, then having an adequate amount of money is imperative. Start saving now so that you can join the bandwagon of your friends when it comes to going on that yellow brick road.
2. Choose Summer Holidays over winter
Summer is the most exotic time of the year when one can travel like a cosmopolitan everywhere. Traveling during the winter holidays is a lot more difficult because of the massive snow which is omnipresent along with a limited number of vacations. Moreover, you don't even need to carry a lot of luggage during the summer as compared to winter. Instead of taking holidays from college, it is better that you wait for the vacations and then set off for the journey.
3. Ask for parent's permission
Never set out for a trip if your parents don't agree to it. Keep in mind that parents are spending a lot of money on your education and other stuff. If they are stopping you from going out, then there must be a reason for it. Moreover, if you believe that they will reject because of the hefty finances of the trip, then manage the finances yourself before you talk to them. Seeking parents' permission is crucial, and they will very likely help you to a great extent if you acknowledge their decision.
4. Don't leave important assignments behind
Most teenagers who love to travel are very likely going to be in high school and college. This time of the academic career is important; therefore, it is important to pay attention to course work and all the assignments that are given. Before setting out on a trip, make sure that you are done with all the important work that was assigned. Don't choose a temporary trip over an important assignment that will affect your annual result. Therefore it is important to set out free when all the important work has been done.
5. Travel with a group of friends
Solo traveling isn't as much fun as it is when there are lots of friends around. The benefits of traveling with friends are that there is constant support; one feels safe, traveling expenses are shared, etc. However, if you are traveling internationally, then you can go for a solo trip. Make sure that you travel with those friends with whom you have great friendship chemistry. Most teenagers bump into useless fights and then regret being together. It is important to enjoy the trip rather than wasting it.
6. Try something new
Travelling doesn't just mean to sit in the car and drive as far as you can. Travel experience is the accumulation of different activities, food, long journey, camping, fishing, etc. Make sure that you try something new this time. If you did camping on your last trip, then go for other fun activities this time. A cosmopolitan experience is pivotal in life because it shapes up an individual for the better. There are many different games that you can play during the tour. Just make every moment of the journey super exciting.
7. Always travel with an adult
Since you're a teenager, therefore, you won't be allowed to do several things in the city. Therefore it is crucial to travel with an adult. Don't forget that you won't be allowed to drive, book a hotel, and buy booze. I am not suggesting you travel with your complete family, but somebody who is an adult from amongst your friend's social circle will be a great idea. If you want to drive in the city, then you can consult a Fake ID website because they have counterfeit documents that can assist during travel.
8. Try to choose a destination within your own country
Most people choose to travel to a different country when it comes to going through this experience. However, I would suggest that you travel within your own country to get to know the different cities and famous places within the boundaries. Moreover, since you're a young teen, therefore you should know what if feels like traveling to different places within the same country. If you travel to a new country, then you will have to spend extra money. Therefore try to cut your budget and do something that suits your needs.
9. Learn a new Language
Every state has its language and accent. If you're traveling to a different country; then your experience will surely be very different. Therefore there is no harm in learning a particular language. If you are visiting Paris for the first time, then you can learn a little bit of French so that you can easily have generic communication with the hotel staff and the locals. Trust me; the experience will be worthwhile if you will master a new communication mode.
10. Complete the documents
Many young people overlook the idea of completing their documents before setting out for a long journey. Don't be one of them and don't brush this issue under the carpet. If you're visiting a state where driving after 18 is allowed, then immediately apply for a driving license instead of risking the idea of driving and then getting caught up. Moreover, if you intend to visit more places, then do make a mention of that while applying for a visa.
11. Inform your loved ones and always look back
Your loved ones have got your back; therefore, there is no need to not inform them. In case you run into any sort of trouble, then inform your parents immediately. When one visits a new place, then there are a lot of things to cater for. Take a deep breath and travel with confidence. You will much likely be confronted by cops, locals, and trouble makers. You should be mentally prepared to interact with every one of them.
12. Don't forget the camera at home
Try to go on a social detox during the trip, which means that you need to set aside your phone and enjoy your trip to the fullest. Don't forget your camera at home and take great pictures with it. Since you're traveling with your friends, therefore it is imperative to enjoy the trip to the fullest and make some amazing memories. We live in a world where smartphones distract us from a lot of things. Be somebody who enjoys his/her time on long drives and the beach walks.
13. Discuss personal safety before leaving
This is a very major point that needs to be paid attention to. Before you set out for the journey with your friends, make everyone sit down and discuss personal safety. Keep in mind that the place you're visiting for the first time will be an alien land for you. Discuss all the possible things that you need during the trip. Pack your medical kit with all the necessary medicines. Keep in touch with a doctor at home so that if any issue arises during the journey, the expert can be contacted.
14. Don't shy away from taking suggestions from parents and friends
If you have already traveled before, then you must have hands-on experience for yourself. However, if you are setting out on a journey for the first time, then you certainly need a lot of suggestions. Don't run away from your parents if they give you their own experience of traveling. Keep in mind that you're a teen and they're old enough to give mindful advice. As a youngster, you will be shaped with the help of different experiences of life.
15. Strike a conversation with the locals
To have a multi-cultural experience during the tour, it is important to strike conversations with the locals of that place. Cut down the time that you spend on your phone and make every minute of the trip productive. Ask the locals for interesting information about the place and show gratitude if they're helping you out in navigating through the tour. Take pictures and make amazing memories with new people. Don't forget to befriend some of them. Making new friends in an alien land helps when a person in revisiting that place.
16. Don't be a cheap hand
Since you're out for traveling, therefore, don't refrain from shopping from the local industry. New places have exciting things that one can look forward to. Moreover, the small scale industry can only be encouraged if people make purchases from them. Get some souvenirs to your parents and friends. It is crucial to be wise enough when spending money on such things.
17. Make a travel VLOG
Your trip will not just be beneficial for you but will also prove to be of great help to those who intend to visit that place for the first time. If you are confident enough to make a self-video, then just go for it. Use a high definition camera and tell people about your trip. A travel VLOG will also be a great memory when you come back home. Therefore use creative ways to make the trip exciting and interesting. If you can't make a self-video, then ask one of your friends to shoot your video. With selfie cameras these days, the idea of recording Vlog's has become much easier.
18. Take some snacks along
Eating a lot during the trip is only going to make you look for more bathroom stops and cause nausea. Have some light snacks and refrain from taking full-fledged meals during the tour. The journey might take hours, which is why it is better to be active and free from any kind of stress. Many people start to puke during the tour because they eat a lot. Keep some light snacks in your bag and have some of them if you feel hungry. Enhance the experience of the tour by keeping your diet simple. Eat fresh fruits if you can and drink water to stay hydrated.
19. Don't hesitate in taking help
If you believe that you're heading in the wrong direction, then ask for help. If you're following a Google map, then that might take you in the right direction, however, if you are following a paper map, then you certainly need help. Instead of wasting time in finding the right way, you can simply ask the locals to navigate you towards your destination. However, if you are on a flight for the first time, they don't mind asking the airport staff to help you with everything that you are confused about.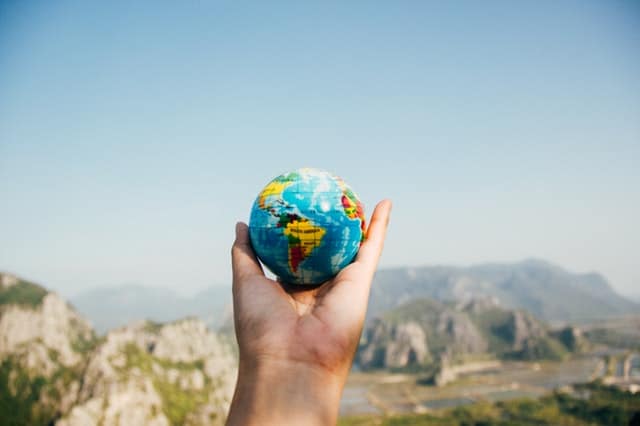 20. Don't shy away from complaining to the airport staff
If you have any issue that is serious and needs to the attention of the airport staff, then don't refrain from consulting them. Immediately report to them in case you have a major problem. Many people shy away from raising their voice and brush their issues under the carpet. Keep in mind that you've paid a hefty price for the air ticket. Therefore, it is your right to be entitled to all the benefits that are offered.
21. Don't start crying if the cops detain you
Young people get worried if the cops detain them in a new place. If you haven't done anything wrong, then there is no need to get worried. Be confident and handle the situation with wisdom. Produce your original documents to the cops and answer them wisely. Keep in mind that every state has its own rules and laws, which are why you must know the dos and don'ts of a new place. Something legal in your country might be illegal in the other state. Therefore always be mindful about doing anything in a new place such as camping in a prohibited area, shooting, swimming, smoking, etc.
22. Don't drive without a driving license
Driving license is a very crucial document to carry when you're driving. If you are accompanied by an adult, then let him/her drive. Don't carry the burden on your head at all. Getting caught up with a driving license can be quite devastating. If you're caught in your own country, then that might not be as much problematic as it would be if you're out in a different country. Therefore it is recommended that you get a driving license of the country that you're visiting.
23. Refrain from smoking weed, cigarettes or sheesha
Many teenagers have a habit of taking sheesha along on their long trips. As already mentioned, make this trip a healthy one and go on a social detox. Don't even try to think of smoking weed in a new place. You might get caught up and end up in jail. A trip can be made more challenging if you keep away from such activities. Talk to your friends before setting out for the trip. Carve some smart rules and make sure that everyone follows them throughout.
24. Avoid repetition
For this to happen, you need to get out of your comfort zone. To have a diverse experience of the trip, you need to move here and there. Don't just sit in the hotel room and play games on your phone. Try new and exciting things. Go camping, swimming, trekking, running, yoga, etc. However, don't just stick to one activity. The repetition of anything can make the experience monotonous.
25. Have fun
This is the most important tip that you need to take from the discussion here. Having fun is the most important goal of any trip. You might be having different objectives for setting out on a journey, but there is a possibility that you might miss out on any of them. Everyone has have their reasons for going out on long journeys. Not every tour is going to be successful in terms of achieving the objectives, but one can have lots of fun for sure.
26. Avoid packing clothes and other stuff in the same bag
When you're setting out for a trip, it is important to have all the necessities in your bag. However, one mistake that most teenagers do is that they use the same bag mutually. Never do that! Always have separate bags for each other. You possibly might use somebody else's toothbrush by mistake. Moreover, a serious fight might break out if somebody steals your stuff.
27. Avoid going to nightclubs and bars if you are not the legal age
Teenagers are often fascinated with nightclubs and bars. However, it is important to note that every club has its membership card without which a person cannot enter. If you intend to enter the club by bribing the club security, then you might get beaten up. Therefore it is better to refrain from spoiling the tour by considering a short term fun over a long tour fun.
Conclusion!
Lastly, it is very crucial to enjoy the trip and make sure that you benefit from every inch of it. It is suggested that you go on a social detox and just enjoy the long drive. As a teenager, it is important to explore yourself because you probably might not get enough time after you step foot into your practical life. Traveling in teenage is a great experience because it shapes up a person to be more cautious about everything in this world. Young people dare to change the dynamics of this world; therefore, it is important for even parents to allow them to fly so that they can learn.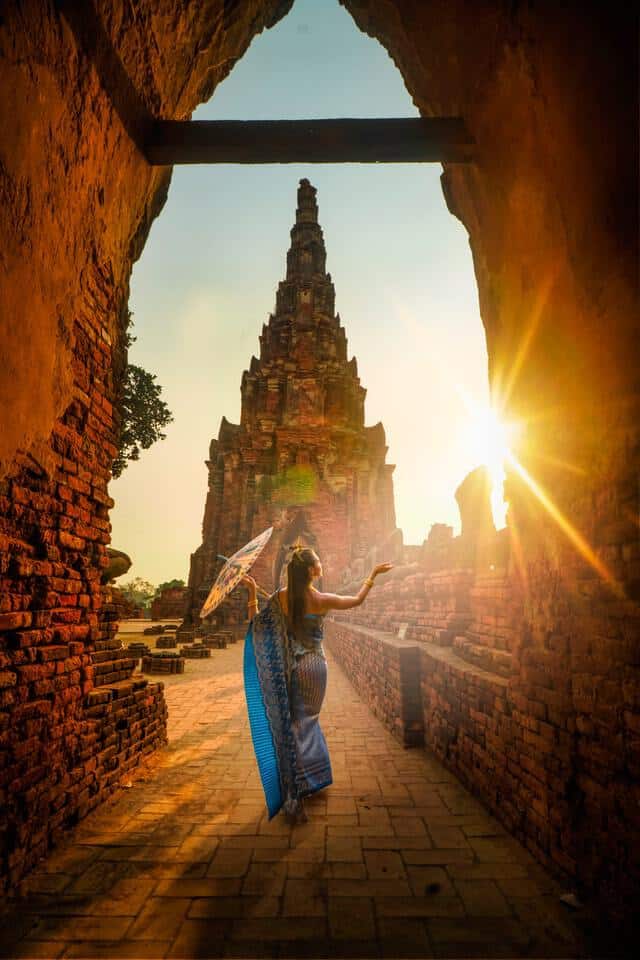 Thailand is known for its wonderful nature, scrumptious mangoes and exacting standards about discussions on its government. This is the main Southeast Asian nation that was never colonized by a European nation. The general population in Thailand are known for their neighborliness and for being extremely decent to vacationers. Thailand is otherwise called the "place that is known for grins" in light of the fact that the general population appears to be prepared to welcome you with a grin. They are a harmonious adoring society. Thailand would be a great and outlandish spot to visit.
If you are thinking of visiting this beautiful place, you can book tickets at bookaway.
In the event that you intend to visit Thailand, there are a few destinations that you should plan to see when going to Thailand. The most visited spot to find in Thailand is Bangkok's Grand Palace. It is a complex that has a 218,000 sq. meter walled city involved imperial living arrangements, royal position lobbies, Buddhist sanctuaries, government workplaces, and centerpieces. Any individual who is visiting the site should hold at least 3 hours to investigate the site. Women should cover their shoulders and men should likewise wear shirts with sleeves. The Admission is 400 THB for each individual.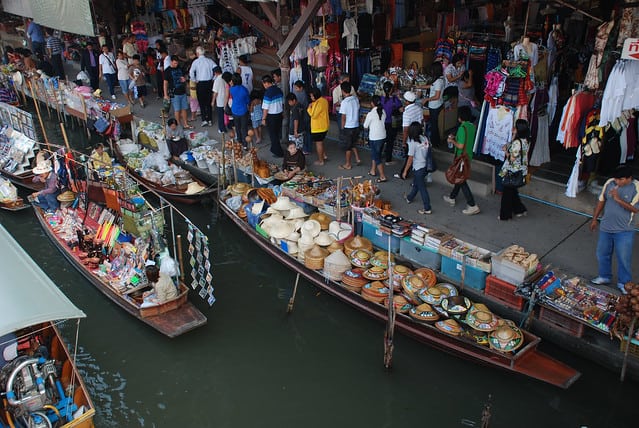 Another site to look at is the Thailand gliding markets which are a huge piece of the neighborhood culture. The Damnoen Saduak Floating Market is about 90 minutes drive from Bangkok. Merchants sell coconut hotcakes, spring moves, pan-seared dishes and crisp natural product which you can eat on the vessel as you ride along. The cost of great importance long visit on the vessel will run you about $60 USD.
One of the islands in Thailand named Koh Lanta is a standout amongst the most perfect islands and a particularly alluring goal for shoreline sweethearts. Koh Lanta's best shorelines can be found along its western and southern coasts. The island has many soak slopes, segregated shorelines, and unpaved side streets. On the off chance that you need you to see the fundamental attractions around the island, it is recommended to lease a vehicle which is around $30 every day.
A site that is found 150 kilometers upper east of Bangkok is known as the sanctuaries of Lopburi. The sanctuaries draw guests, anyway Lopburi's inhabitant monkeys are the primary fascination. It is best to remain at a separation from the monkeys on the grounds that they are not frightened to hop on individuals' shoulders or grab sustenance appropriate out of anybody's hand. It would, in any case, be fun and energizing to see the monkeys, however.
On the off chance that you end up close Phuket, you should look at the Phang Nga Bay. The straight is known for its irregular limestone shake developments, emerald waters, and perfect all year swimming conditions. Phang Nga Bay is situated among Phucket and the Malay promontory of southern Thailand. The greater part of the cruising visits incorporates paddling, swimming, swimming, and lunch as a major aspect of the schedule.
Somewhere else in Bangkok that would merit visiting is the Sukhothai Historical Park. It is situated around 5 hours north of Bangkok. The recreation center is an eminent spot to investigate by bike, vehicle, or strolling visit. Inside the recreation center, there are a few forcing structures. These incorporate Wat Mahatat, the recreation center's biggest sanctuary, the surprising three-pillared Wat Si Sawai sanctuary, and Pra Archana Budha at Wat Si Chun. The Sukhothai Historical Park requires an entire day to investigate.
As you can see Thailand is an eventful and cultured place. You would have something to do every day. If you are thinking of visiting this beautiful place, you can book tickets at bookaway. You won't regret booking tickets at this website at an affordable price.
FIVE UNIQUE REASONS TO VISIT LONDON SOON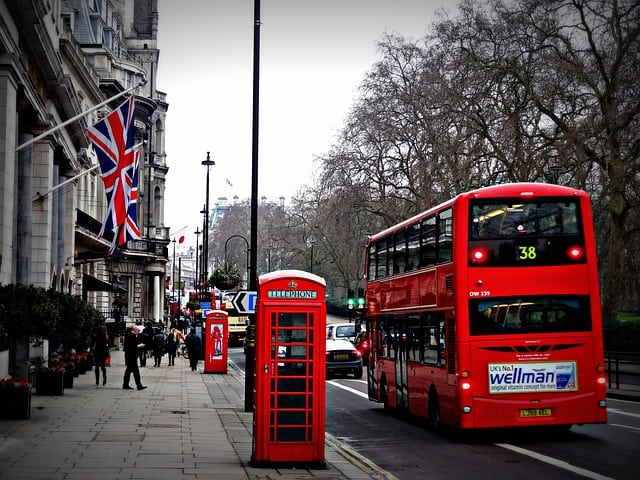 Author: Ashley Munson
Every major city in the world will tell you about the culture and history you can absorb from stepping through their streets or getting on an open top bus. They can all offer a variety of museums and galleries, they can all offer a 'highest building' offering views of the city and every city will offer a wide range of bars, restaurants and clubs in which you can either take in the lifestyle or escape from the hustle and bustle depending on your preference. 
Those lines that are peddled out by tourism boards are not lies and whilst they can be wonderful experiences, they aren't unique, but London can be. Here are five things that you can tick from your bucket list in London throughout 2019 – and they'll all leave you with memories to last a lifetime.
5 – DINE IN THE SKY
London is blessed with a wide selection of restaurants ranging from your chain offerings to Michelin star fine dining and everything in between. They are available all year round but if you're quick you could reserve your place at a 'once in a lifetime table'.
Dine in the Sky offers high quality food and drinks menu, which is served on an open sided table suspended 100ft in the air outside of the O2 arena. The other beauty is that meals are offered throughout the day so you can choose your preferred time to dine and take in the London skyline from a vantage point that very few will be able to share. The experience is only available until mid-July so you might want to act swiftly.
4 – THE ORBITAL SLIDE
It's time to channel your inner child and descend the worlds longest tunnel slide. The structure, which stands within the Olympic Park region of London, was designed by artists Carsten Holler and Sir Anish Kapoor ahead of the 2012 Olympic Games.
The slide runs for a whopping 178m and features a dozen twists and turns. If you're brave enough keep your eyes open as alternating oblique and transparent sections toy with your nerves and treat you to glimpses of the city skyline.
3 – THE NFL COMES TO LONDON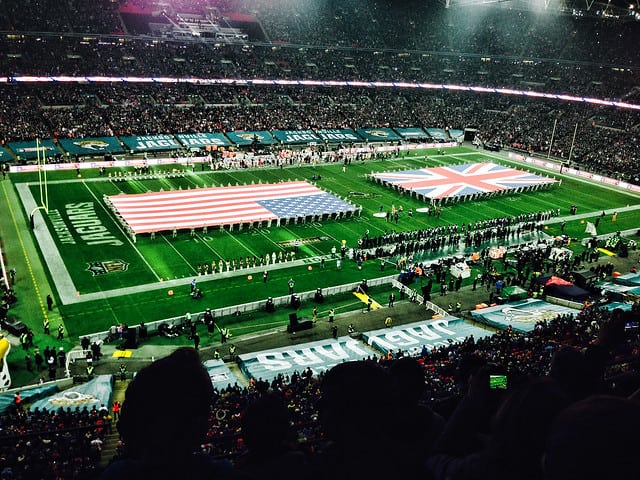 It's not everyday you get the opportunity to watch America's number one sport in the UK's number one city, but for four dates you can as the NFL matchups are about to touchdown in London. The Cincinnati Bengals and LA Rams face one another at the national stadium, Wembley, on 27th October before the Houston Texans play Jacksonville Jaguars a week later.
Wembley Way is an experience in itself and seeing the arch is one for your Instagram feed. However, if you want the freshest stadium marked from your bucket list then you need to check out two earlier fixtures. The Chicago Bears and Oakland Raiders go head to head on October 6th and the Carolina Panthers and Tampa Bay Buccaneers take to the field on the 13th at the new home of Tottenham Hotspurs.
The stadium, which has been 12 years in the making and holds over 62,000 people, contains a Michelin star restaurant, its own brewery and offers the longest bar in Europe at 65 meters long.
2 – THE GARDEN IN THE SKY
Whilst the crowds flock to the Shard, break the trend and head to 20 Fenchurch Street, or the Walkie Talkie as it's more commonly known. There are 35 floors and what you'll find at the top is not only 360-degree views of London but a range of Mediterranean and African plants to walk amongst as well.
A genuine garden in the sky. The best bit – it's completely free but advance booking is required and, don't fear, food and drinks are available up there too!
1 – BUCKINGHAM PALACE
Okay, so you'll have to put up with the crowds here but you cannot go to London and not pay a trip to the residence of the Queen – after all, there is no other place in the world that can offer you an inside look at Buckingham Palace. Availability for the tours is from 20th July to 29th September and spaces are limited so book soon!
There you have it, a few options to make your trip to London different to the usual so when you chat with friends and they say 'I've been to London' you can rest easy knowing that whilst that might be the case, your experience was out of the ordinary.

We have been wearing out our jandals (Kiwi for flip-flops) on our travel adventures around the world since 2009. We think our blog is thought provoking and a little witty. But we have been proven wrong before. Find out more about us here...
What Are You Looking For?