Once In A Lifetime Experiences To Try Now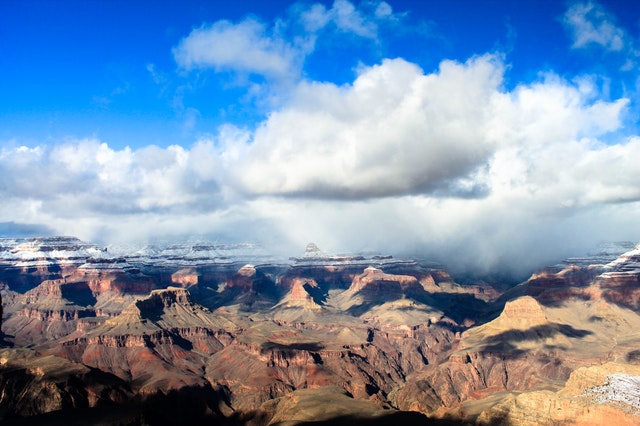 There are many once-in-a-lifetime experiences that people should have at some point in their life and places all around the world to discover. With so much to see and do, it can sometimes be hard to know what the best experiences are. While it will come down to personal preference, there are a few which are certainly worth considering:
Grand Canyon National Park, Arizona
There is something humbling about standing on the edge of the Grand Canyon and taking in the staggering canyon which is 277 miles long, up to 18 miles wide and with a depth of over a mile. It is something which really needs to be seen in person to appreciate and the area is a fantastic place for nature lovers. The helicopter tours are also highly recommended for an extra special experience.
Statue of Liberty, New York
The Statue of Liberty is an American icon and a symbol of freedom. There are many highlights to check out in NYC, but no trip is complete without a trip out to Liberty Island and taking in view of the city from the crown. You should also take the time to visit the museum so that you can learn more about the fascinating history of the statue and immigration in America.
Mardi Gras, New Orleans
Those that like to party should certainly have Mardi Gras on their bucket list as this is an event quite unlike anything else with all kinds of pageantry, a cool atmosphere, live music and much, much more. New Orleans is a brilliant place to visit and somewhere that everyone should visit at least once.
Northern Lights, Norway
The astonishing phenomenon of the Northern Lights is something that not many people get to see but the most incredible natural light show on Earth. There are a few good places to see the aurora but Norway is, arguably, the best and a winter wonderland which is a great destination for a unique and magical trip.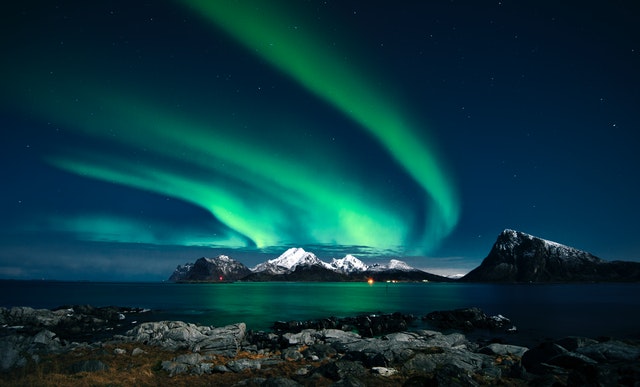 Ancient Lost City, Columbia
Head deep into the Amazon rainforest to discover a mystical ancient city where you can take part in a research expedition with a team of archaeologists and researchers. Here you can discover secret waterfalls, beautiful lagoons and much more. This amazing experience is available through VistaJet World – an amazing travel program with 15 exclusive journeys to the world's most remote areas accessible only by private jet. You can also fly on a private jet by booking onto empty leg flights and it's a superb way to experience this luxury form of transport.
Blue Lagoon, Iceland
There are few spots as relaxing and serene as Blue Lagoon in Iceland. This geothermal spa in southwestern Iceland attracts people from around the world for the healing waters along with the stunning natural scenery that you can enjoy as you relax and unwind in this unique and magical setting.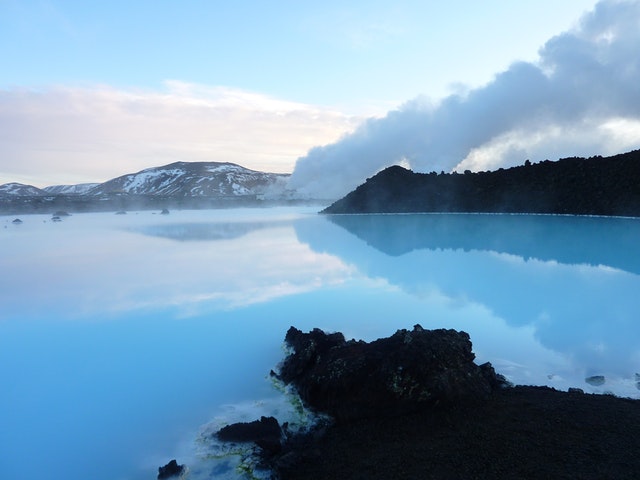 Kilimanjaro, Tanzania
For adventurous types, there are few challenges more iconic than climbing Mount Kilimanjaro – the highest mountain in Africa with the summit around 4,900 metres from the base and 5,895 metres above sea level. It is, obviously, a huge challenge to undertake but also one of the most rewarding experiences that you can have with truly astonishing views from the top.
These are just a few of the once-in-a-lifetime adventures that everyone should experience. The world is a big and beautiful place and there are many incredible things to do and places to see so it can sometimes be hard to know what to do. You cannot go wrong with any of the above, all of which will give you a much greater appreciation for life and the planet.
What to expect when your holiday is cancelled. A helpful guide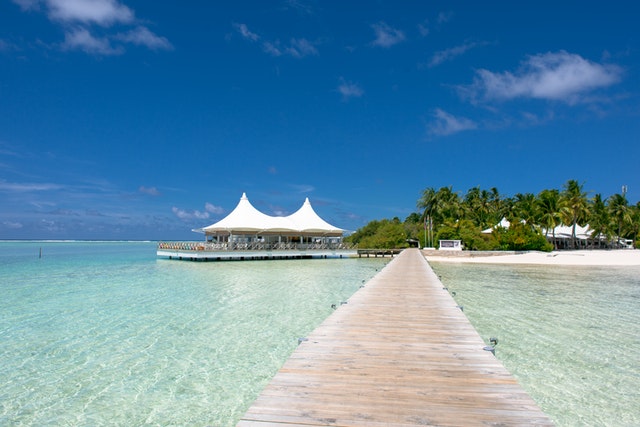 We all know how exciting planning a holiday is. From the moment we book time off work, we're already counting down until we're stepping off the plane and enjoying the sunshine. The anticipation and excitement is all part of the fun! Unless you're an expert at last minute holidays, it can take a few months to ensure everything is in order and ready to go. 
Being organised plays a huge factor in ensuring your holiday goes off without a hitch. Check out this website for a helpful infographic on what to do if your holiday is cancelled. From deciding what clothes to take, to remembering all your holiday essentials: your passport, boarding passes, getting all your travel money ready and arranging transfers to the airport, so you get there on time…going away on holiday isn't as straightforward as we'd like it to be, is it?
But sometimes, no matter how organised you are things can go wrong. And when your holiday is cancelled out of the blue, not only has all that planning gone to waste, but now you're burdened with stress, anxiety and frustration. Your first step is to ensure that you get your money back, so here you'll find a helpful infographic of what to do if your holiday is cancelled. 

Best Travel Destinations for 2020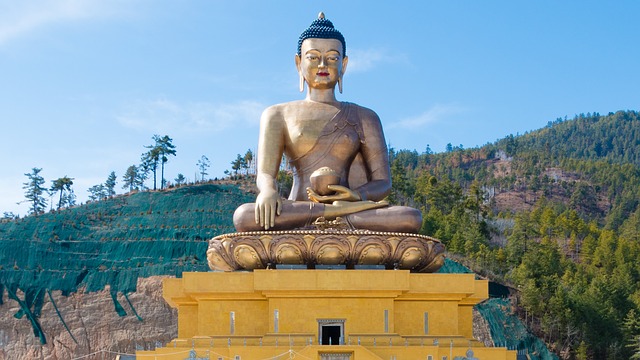 Lonely Planet has this week released its list of best counties to travel in for next year. According to the company, these destinations represent not only amazing slices of cultural, historical and natural interest; they're also interested in how sustainable the region's tourist trade is, and what impact it has on the natural environment.
Let's take a look at some of the high-ranking countries featuring on the list.
Bhutan
This landlocked nation in South Asia is among the world's smallest, with a population of less than a million. It holds the distinction of being the world's only carbon-negative economy, and is on course to become fully organic next year. One of the most notable government measures on this front concerns the tourist industry: those travelling to Bhutan must contribute a daily fee toward conservation efforts. Consequently, those that do manage to gain entry are allowed to wander through the Buddhist temples and pine forests in near isolation. It's an unforgettable experience – for those who can afford it. To get the most from your visit to Bhutan, it's worth going with an experienced tour operator like Jules Verne, who'll ensure that you don't miss a thing!
England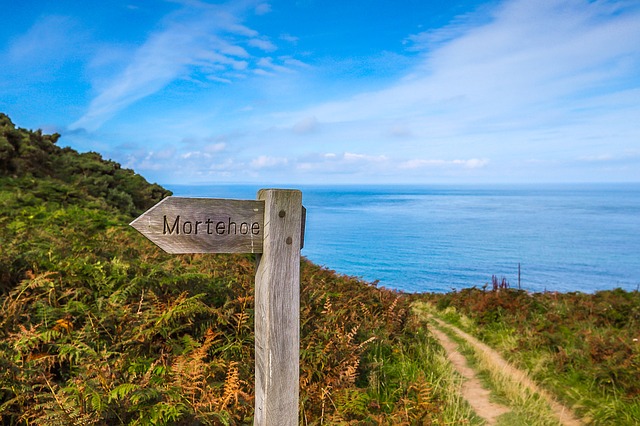 It might surprise many natives of the UK that England should reach second place. After all, we're so familiar with the charms this country has to offer, that we often fail to be suitably impressed by them. The Lonely Planet roundup identifies Britain's coastline as a major draw, with the opening of the compete England Coast Path in 2020 sure to be of interest to hikers from around the world. Once complete, it'll be the world's longest managed coastal path – so if you're looking to take in the seaside, it's probably the best way to do it.
North Macedonia
Claiming third place in the list is a country which has undergone considerable change over the past few years. A dispute with neighbouring Greece was finally resolved in 2018, and Macedonia became known as 'North Macedonia'. 
What hasn't changed is the tourist-friendly attractions and gastronomy on offer. In 2020, new routes to the tiny St. Paul the Apostle Airport on the shores of Lake Ohrid opened up, making it easier than ever to pay a visit to this tiny, beautiful slice of the Balkans. Experienced hikers will want to make this country just one stop on a longer trip across Europe. The High Scardus Trail was established more than two thousand years ago by Roman pioneers, and it offers stunning views across neighbouring Kosovo, Albania and Macedonia. The Slavic term 'shara', meaning colourful, is derived from 'scardus'. The changing colour of the grasslands makes it obvious why this is the case!
Top 5 Things to See in Edinburgh over the Christmas Period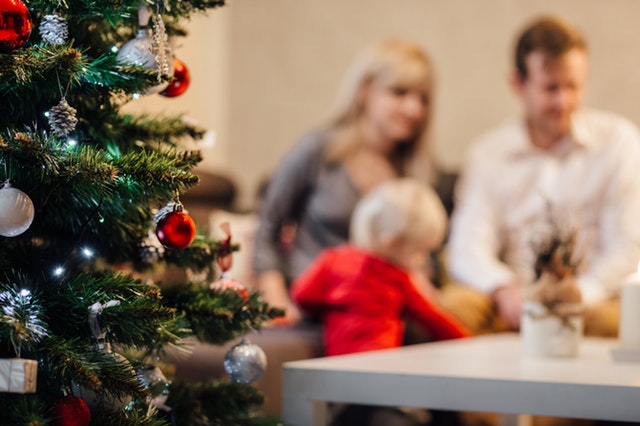 Edinburgh is among the most attractive and tourist-friendly cities in the UK. It offers an atmosphere that's quite distinct from the rest of the country, with its combination of historic buildings, quality restaurants and gorgeous parks. The city is easily reachable from Glasgow and the rest of the UK, with trains travelling to Edinburgh on a regular basis.
 If you're paying a visit over the Christmas period, then you'll also find a wealth of seasonal attractions competing for your attention. Let's look at five of the best of them!
German Market
Traditional German markets have become a regular fixture in dozens of major cities across the UK. And there are few better than the one in Edinburgh, which has been running for more than two decades. You'll find everything on sale, from delicious bratwurst to warming mulled wine. And there's even a sixty-metre-tall 'Star Flyer' and an enormous ferris wheel, which afford you an incredible view over the city's iconic skyline, including the nearby castle.
Ice Skating
For the past few years, Christmas revellers have been able to indulge in outdoor ice skating over at St. Andrew Square. But this year, Essential Edinburgh (the body in charge of managing the city centre) have deemed the attraction too damaging. But you can still indulge in ice-skating in Edinburgh at Christmas time, thanks to the Murrayfield Ice rink, over on Riversdale Crescent.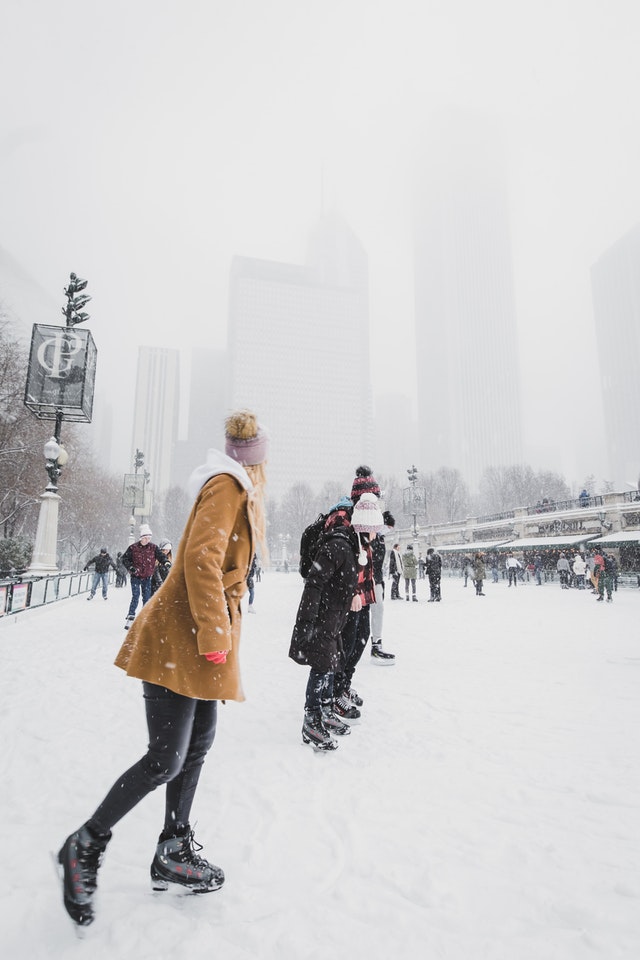 Nativity Scene
What will be at St. Andrew Square, however, is the city's annual nativity display. Since 2003, the same scene has been depicted. Tim Chalk's iconic sculpture breaks a little bit from tradition, featuring just a handful of statures, and excluding many of the extended cast of angels, shepherds and wise men that typically dominate the nativity scene. If you're in the area, you'll definitely want to make a point of visiting!
Christmas Shopping
If you need to finish your Christmas shopping before the big day itself rolls around, then Edinburgh is a fantastic place to do it. You'll find plenty of suitable gifts at the aforementioned Christmas market. But if you're after luxury brands and designer clothing, then it's worth a trip to Multrees walk, where Louis Vuitton and Michael Kors have their stores.
University Carol Service
Every year, Edinburgh university puts on a carol service including a range of performers. The crowning jewel of the event is invariably the carol singers themselves, who'll be running through a range of classics. The venue for the event is typically announced in early December, so be sure to keep an eye on the University for updates. The event is usually not ticketed, so if you want a seat, you'll need to get there in good time.

We have been wearing out our jandals (Kiwi for flip-flops) on our travel adventures around the world since 2009. We think our blog is thought provoking and a little witty. But we have been proven wrong before. Find out more about us here...
What Are You Looking For?