Holidays for When You Want to Get Away from the Heat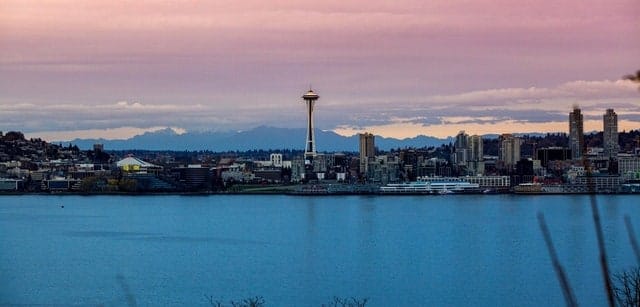 If you are like most people, you probably can't stand the heat. Me, I love the heat. I can deal with the heat anyway over a cold winter morning. That painful feeling of having to exit your warm, cozy, and soft bed is one of the worst feelings.
But this isn't an article that is about debating which season is worse; winter or summer (which winter is the worse by the way), this article is to help those who can't stand the heat and are looking for a destination where they can chill and relax for their holiday.
If you are someone who is just tired of the heat and would love to go book a last minute ski holiday, then this is the article for you. In this article, we have taken the liberty to compile a list of ten holidays spots for when you want to get away from the heat.
If you can't stand the heat, then get out of the city, right, and with these fantastic destinations, you will be thrilled that you read this article. Here are our nine places of recommendation. Enjoy!!
9 Holidays Spot For When You Want To Get Away From The Heat
# 1 – Seattle, Washington
Hitting off the list, we start in one of the most chill places in America, and we aren't talking solely about the climate. Seattle has such a chill relaxed vibe that it can be anyone's place of destination to visit for any time of the season.
Offering its residents and travelers an excellent climate where it is neither too hot or too cold this "Goldilocks" state is an excellent destination for vacation and perhaps one of our favorite places of all time (yeah we are a bit subjective here).
# 2 – The French Alps 
For centuries, people in Europe have known that heading up to the Alps to get away from those unpleasant summers in the low-lying areas, and there's certainly no better part of Europe for that than the French Alps. People often think of the Alps as a skiing destination, and while this is obviously very true, there is no shortage of things to do in the summer. You can count on white-water rafting, rock climbing and even straight-up mountain climbing, hiking, etc.`
# 3 – Victoria, B.C.
Victoria, B.C. is a great place for anyone who is a die-hard NHL fan. Also, Victoria also held the Winter Olympics, so if you are die-hard sports and athletic fan, then this is a great destination to go and sit back and relax as you go out on the town and explore, sightsee and take in the beautiful atmosphere.
# 4 – Patagonia
Transitioning out of North America but still in the Americas we head down to South America. Patagonia is an excellent place for those who like to backpack and be a bit adventurers.
The cold climate makes this one of the ideal places to visit. You can take a cruise and see all the fantastic sites – which will leave you awestruck. There is something about nature that just resonates with us, and you most certainly will be at peace by just sitting back on a cruise and taking "life" all in.
# 5 – Montreal
Heading back up north again; Montreal is a fantastic city and not solely for the climate. There is so much to do in this bustling city that you could very much fall in love with the city.
One of Canada's most diverse cities you will find a wide array of cultural areas where you can try a variety of foods as well as different experience cultures and all without having to leave to far out of your country. Small steps, right?
Just know that although the official languages of Canada area English and French. In Montreal, they speak a lot of French, depending on the area (especially if you go east/south), so you might want to brush up on that a bit.
# 6 – Copenhagen, Denmark
Heading over to our neighbors across the Atlantic. Denmark is a fantastic place to get away, and if you are someone who really cannot stand the heat, then Europe is the place for you. Denmark is one of the friendliest and happiest places to visit.
And this is not an exaggeration. Denmark has been voted as one of the happiest places on the planet, and the reason is that people don't take things to serious. You make a mistake…oh well, that's how you learn.
The people there aren't as uptight s another part of ten worlds and for this reason…
Excuse me I am getting my bags packed.
# 7 – Reykjavik, Iceland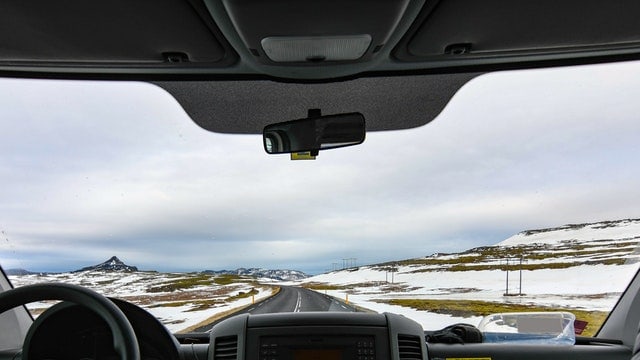 With a name like Iceland you probably think the land is made of ice, but to the country, Greenland is most ice whereas Iceland has much more green and we aren't talking money.
This is perhaps one of the most exotic places on this list. if you are looking to step out of your comfort zone really and want to experience seething different Iceland is the pace and more then likely you will get the chance to visit the famed "Golden Circle."
# 8 – Burlington, Vt.
Back in the United States. Burlington, Vermont is one of our personal places to visit. Not solely because of the scenery which is to die for. Not because the atmosphere and the culture are very much ahead of the curve. Not purely because it is just a good state to be in but because it was this state that gave the world Ben and Jerry ice cream and if that hasn't sold you then maybe the other prior reasons will.
# 9 – Chile Skiing
Lastly what kind of vacation away from the heat would be a vacation if it didn't have some kind of skiing. Chile skiing is perhaps one of the best places for you to go skiing and although the Swiss Alps have such prominence in the skiing community, it would be remiss of us not to include the Chile skiing as this is one of the places that is unjustifiably overlooked.
Chile itself is such a fantastic place to visit and the scenery and mountains that you can see, and experience is really to die for.
Have a Cool Vacation Away At These Chill Location
If you cant stand the heat, then we are quite confident that a destination that we have provided will be more then satisfying for you when the summertime comes rolling around.
Summertime isn't for everyone, and it is for this reason that you should consider these locations. I as I already said am a summer and heat kind of guy. But this is no competition. To each his own and more importantly…the cold is a nightmare.
Just joking (not really).
The Best Gaming Genres for Travelers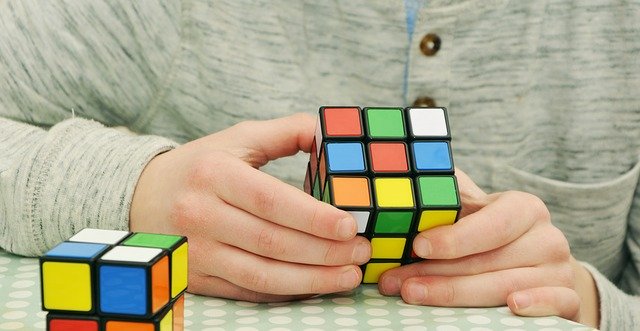 Traveling is the type of activity that every youngster wants to practice consistently. There's no wonder about that since traveling can often represent an eye-opening experience with a long-lasting impact. However, being on a constant move can also have a few downsides, especially if you're traveling alone.
Those lone travelers will often have to fill up large time gaps. Reading books or watching movies always represent a great option. But, for the tech-savvy ones, gaming might be an even better activity. Mobile gaming is the type of gaming that most travelers opt for. Some gaming genres can be better for travelers than others – we're about to highlight those in this article.
Puzzle
Roughly speaking, half of all smartphone gamers opt for the puzzle niche. Female users more than male ones. Games like Tetris, Candy Crush and even Angry Birds are often preferred by casual gamers that are just looking to have a bit of fun. Puzzle games are being played by most age groups, from moms and seniors, all the way to youngsters.
These games are very easy to understand even if it might take a bit of practice to master their mechanics. You can only progress by acting fast and using your logic in the most effective way possible. They are very easy to play on mobile, and that's their biggest upside. Unlike action-filled games like shooters, the puzzle ones require simple actions like tapping or swiping every once in a while – making them perfect for travelers in fastpacing environments.
Casino
Casino games are a great alternative to the puzzle ones if you're looking for something more adrenaline-filled. Although more used on desktop devices, they also have mobile versions. Both of them are very resource-intensive, enabling even users with outdated devices to play games.
For example, an online casino like Gametwist would provide you with access to a countless library of casino games. Even if it acts as a single game or mobile app, an online casino consists of a multitude of top-level games designed to maximize your time and entertainment. This makes them perfect for travelers since all the games are in one place as they won't have to waste time switching in-between apps.
Mobile casinos are great both for beginners and experienced gamblers. They have games for all skill-sets. If you play the free slots, you can lay back and relax as the gameplay is quite interactive and rather simple, ideal for beginners. But you can also play something like poker if you want a challenge that requires more skill.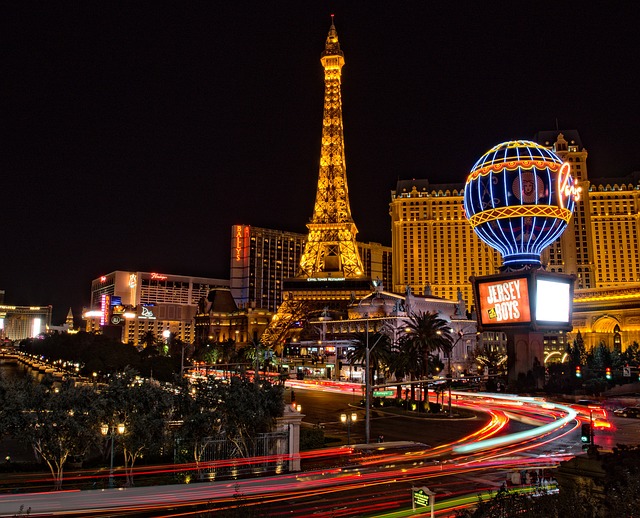 Multiplayer Battle Arenas
Multiplayer Battle Arena games are a combination of strategy and action games. They are still quite easy to play on mobile but they give you a higher level of action. Usually, such games are played through the perspective of a single "champion" – users having the possibility of choosing between multiple ones.
You're certainly familiar with this genre as games like DOTA 2 and League of Legends are huge on PC. Although still fun, mobile MOBAs are less complex with simpler mechanics. Mobile Legends, Arena of Valor and Vainglory are some of the top games from this category on mobile devices. They are very similar to Mightytips, PC MOBAs, providing you with loads of fun in a more dynamic format.
Conclusion
Traveling, although very entertaining most of the time, it can still prove a bit boring when you have to fill in time gaps. Playing mobile games can prove to be one of the best ways to do that. The three genres mentioned above are the best for mobile gaming as they provide loads of entertainment without sacrificing any mobility and performance.
3 Relaxing Holiday Ideas That Will Help You Unwind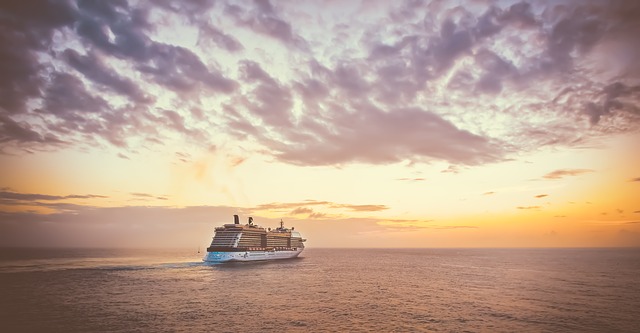 The start of a new year is a great time to make resolutions, change habits and, best of all, start thinking about the holidays that you will take throughout the year. Planning and booking a holiday in advance not only provides us with the time to budget and pay for them but also gives us something to look forward to later in the year. Work seems a little less stressful when we know that a holiday is within our grasp. Here are 3 relaxing holiday ideas that will help you unwind.
Take to the seas on a luxury cruise
If you want a relaxing holiday and don't want to lift a finger then a luxury cruise might be right up your street. Not only does it give you time to unwind but you can visit and enjoy multiple locations in one trip. With vast areas to relax, swimming pools, bars, and shops, a cruise liner is pretty must a floating hotel complex. 
The food offered on a cruise is nothing short of spectacular. Succulent fruits, fresh seafood, and meats, as well as a plethora of accompaniments, line the tables throughout the day. The only issue you might experience is gaining weight! Most cruise liners have an amazing daily entertainment program as well as a host of activities for you to take part in.
Go on a yachting holiday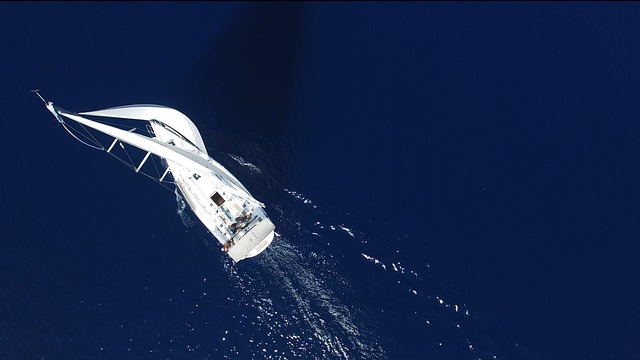 If you love the idea of taking to the seas but a cruise doesn't appeal, then a yachting holiday might be a good alternative. Many people find cruise ships too vast and busy. Yachts come in various sizes and can accommodate smaller groups of people. You don't have to be an experienced sailor either. 12 knots yachting club offers a variety of different packages to both experienced sailors and those who just love relaxing on the water. If you are the latter, you can charter a cabin and an experienced crew will take the reins. A chef will also be provided to tend to your culinary needs. If yachting is your thing then you can charter your own. It is an amazing way to unwind and enjoy some of the world's most breath-taking scenery.
Have a break in the countryside
If you love the outdoors, enjoy walking and want beautiful scenery, a holiday in the countryside may be difficult to beat. Whether you would prefer to stay in a country hotel or B&B or self-catering is more your thing, there are lots of options to choose from. After a hearty breakfast, you can take off and explore. There is nothing quite like a picturesque walk in the countryside, taking in the views as well as the fresh air and getting exercise too. Unwind in the evening in front of an open fire or have a barbeque in the garden overlooking lush green landscapes and hills. If it is peace and tranquillity you are looking for then this may just be the perfect choice. 
SmartBuyGlasses – Goggles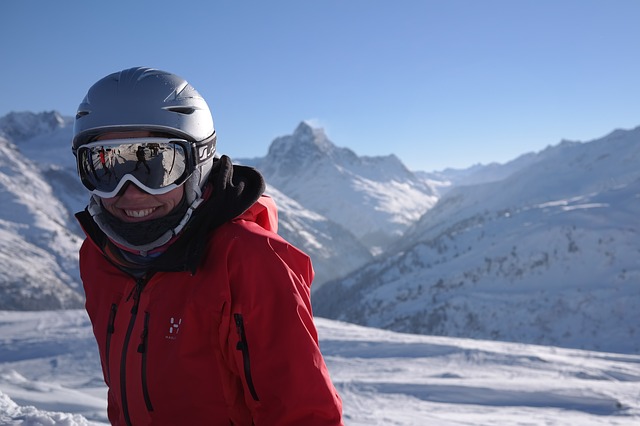 Snow is one of the most reflective surfaces when it comes to light, so wearing sunglasses for winter sports is absolutely essential to avoid harmful UV rays, even without direct sunlight. Snow blindness (when bright light reflected from snow affects vision) is a real threat when skiing or snowboarding, particularly at high altitudes and travelling at high speeds. Hitting the slopes this winter? Make sure your ski goggles or ski glasses lenses provide 100% UV protection to ensure the best experiences.
To make choosing the ideal pair of winter sports eyewear easy, SmartBuyGlasses provides you with a list of the top recommended products which are worth to be invested in before heading to the mountains.
Top recommended Goggles
If you're planning on skiing or snowboarding down the slopes this winter, consider equipping yourself with some quality ski goggles; they are your best choice for comfort, visibility and eye protection.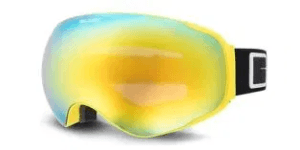 In low-light and fogging conditions, yellow, gold and amber lenses filter out blue light. Shadows are emphasized to see better the contours in the snow. They also work well in moderate and variable light conditions. Check out the Bloc Evolution E014 or the Bloc Small Fit Moon JM01.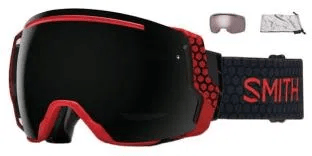 When in bright and reflective snow conditions, darker lens tints such as dark brown, dark grey and dark green will increase contrast with the whites. Gray lenses are also good to reveal the true colours. Check out the Smith I/O7 IE7BKISA17, the Smith RIOT RO2BKECW17 and the Bolle Tsar.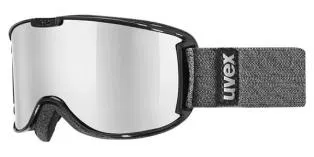 Mirror coating enhances the effectiveness of tinted lenses by reflecting sunlight so it does not penetrate the lenses, making it a great choice for bright and sunny days. Check out the UVEX S40.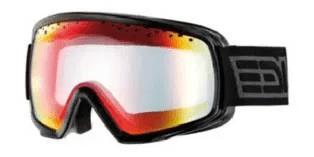 Clear lenses are undoubtedly the best option for sunset and nighttime as they have the highest visible light transmission (VLT), increasing wearers'' visibility on the slopes. Check out the Salice 609.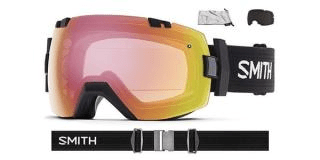 Photochromic lenses or transition lenses are designed to automatically adapt to surrounding light, making them perfect to ensure optimal vision and UV ray protection in every situation. Check out the Salice 618 ITA Speed Polarized BKIT/TECH and the Smith Goggles Smith I/OX.
Top recommended Sunglasses
If you prefer opting for sunglasses over goggles, consider getting some 100% UV protecting sports sunglasses like these.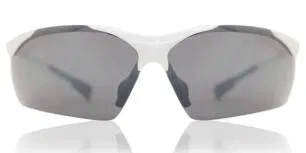 Sports sunglasses with a wrap-around frame minimize light reaching the eyes from all sides and allows better peripheral vision. Mirror coatings such as on this model are perfect for very bright conditions as they can block an additional 10 per cent to 60 per cent of visible light for greater comfort in highly reflective sunny environments. Check out the Smith RIDGEWELL ChromaPop Polarized and the UVEX SPORTSTYLE 223.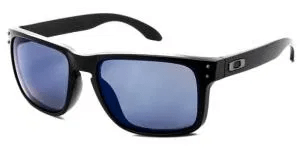 Polarized lenses selectively blocks light reflecting from horizontal surfaces, eliminating glare. Polarized lenses are especially helpful in blocking glare from light reflecting off water, sand, snow and concrete. This model is also made of highly durable polycarbonate made to withstand harsh conditions. Check out the Oakley OO9102 HOLBROOK.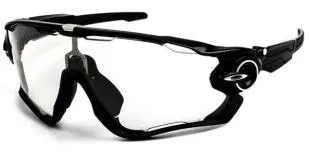 Photochromic or transition lenses are not just found in the goggles, and provide the same optimal protection from unpredictable light conditions. By reacting to the surrounding light, they are perfect for every light condition, from low light to bright light on a sunny day. Check out the Oakley OO9290 JAWBREAKER.
All of these models are available on SmartBuyGlasses website, discover their website for more information and lots more products.

We have been wearing out our jandals (Kiwi for flip-flops) on our travel adventures around the world since 2009. We think our blog is thought provoking and a little witty. But we have been proven wrong before. Find out more about us here...
What Are You Looking For?