Best Attractions in Hong Kong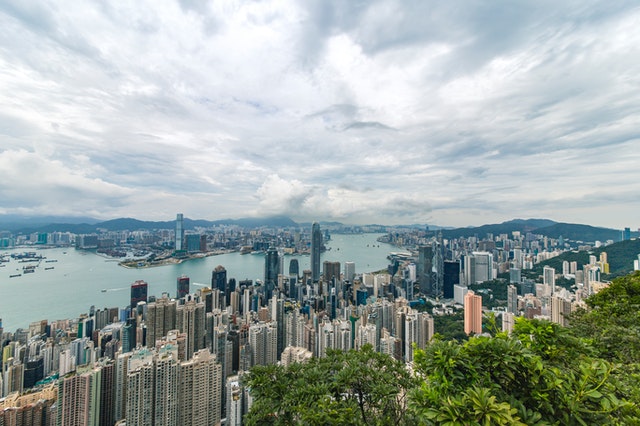 There are a plethora of things to do in Hong Kong, it is a very unique city where nowhere is quite like it, that's one it's always one of the top travel spots in Asia. From European countries to neighboring Asian countries, everyone comes here to experience the culture as a mix of both tradition and modernism. Be prepared to have a great time here and to help you decide what you want to do with your time, we helped compile a list of the top attractions Hong Kong has to offer which may interest you.
Planning a trip to Hong Kong? Don't worry Cathay Pacific has you covered, Cathay Pacific offers great deals for travelers and is voted as one of the top airlines within their industry.
Be sure to book your flight with Cathay Pacific so you can book the ideal time you want to go and also get the best deal you can.
The Peak
The Peak is a must-see destination for those who come to Hong Kong, the spot is where you can find the best view of the city and take a look at the grand skyline of Hong Kong to the mountains stretching further. This is the only a smart part of what there is to do at the peak, there are some cool stores to shop from here and check out the Madame Tussauds wax exhibits they have only display here or the Madness 3D Adventure, where you get to interact with 3D Art and provides a lot of interesting photo opportunities.
The Big Buddha
The Big Buddha located near Tung Chung is a major landmark here in Hong Kong. The 34-meter construct is one of the most visited attractions and can be reached by climbing the 268 step route to reach there. Next to the big buddha is the Po Lin Monastery, so stop by to check out the beautiful interior. If you made it this far out here too then you may as well, try some traditional Buddhist vegetarian dishes in Ngong Ping Village.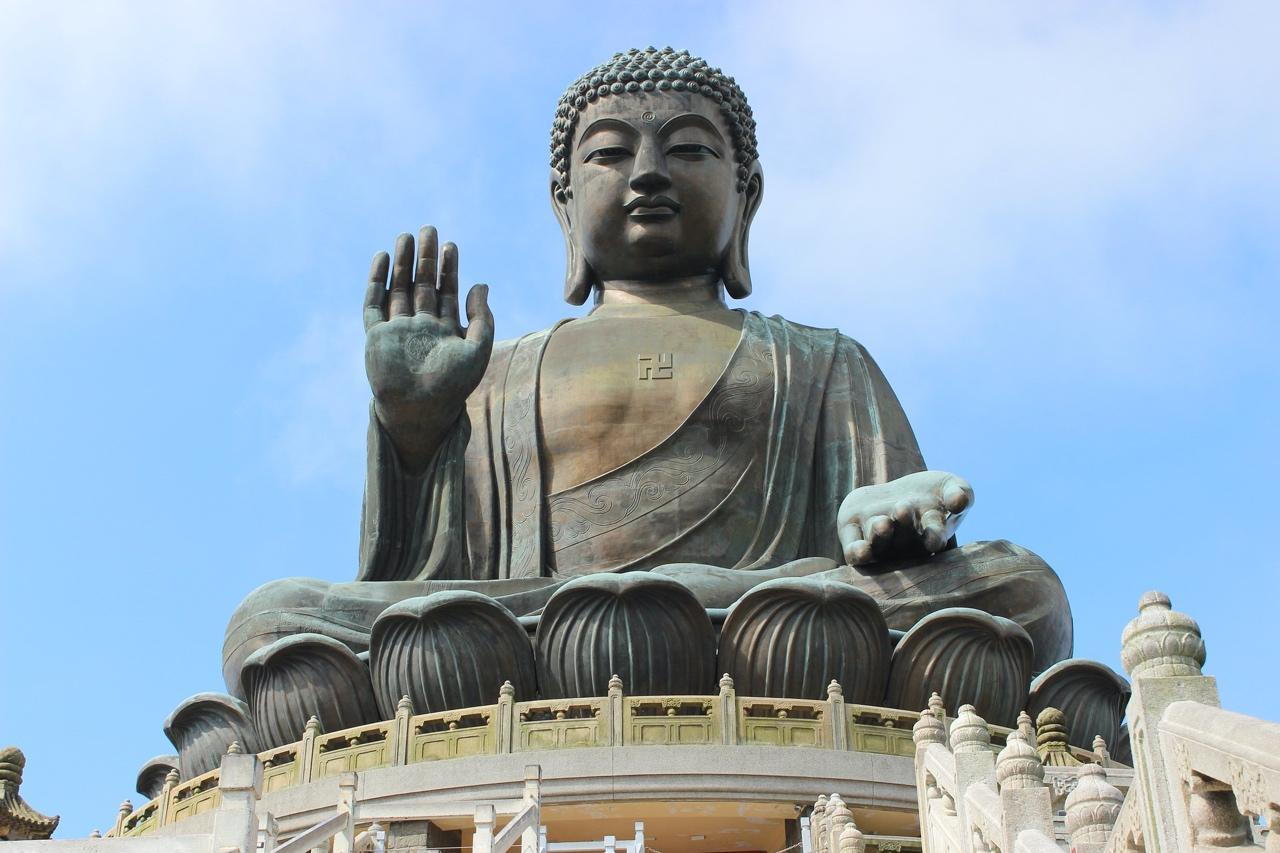 Lan Kwai Fong
Lan Kwai Fong is the epicenter of partying, it's the place where you can find a lot of fancy bars and clubs with over 90 restaurants and bars that fill the district. This place attracts people from different cultures and races to visit every weekend and even for local office workers who come by just to relax after work, just to destress from the day or the working week. Lan Kwai Fong is known to host major festivals, carnivals, and celebrational holidays, examples of this would be beer festivals and St Patrick's day.
Avenue of Stars
Hong Kong was once a powerhouse when it comes to film exports that can only be beaten by Hollywood and Bollywood. Icons were born in this industry with the likes of Bruce Lee, Shaw Brother, Jet Li, and Jackie Chan. Avenue of Star is a tribute to these icons and many others who have made contributions to the Hong Kong film industry. Feel free to take pictures with the bronze sculptures or the handprints placed on the floor of stars.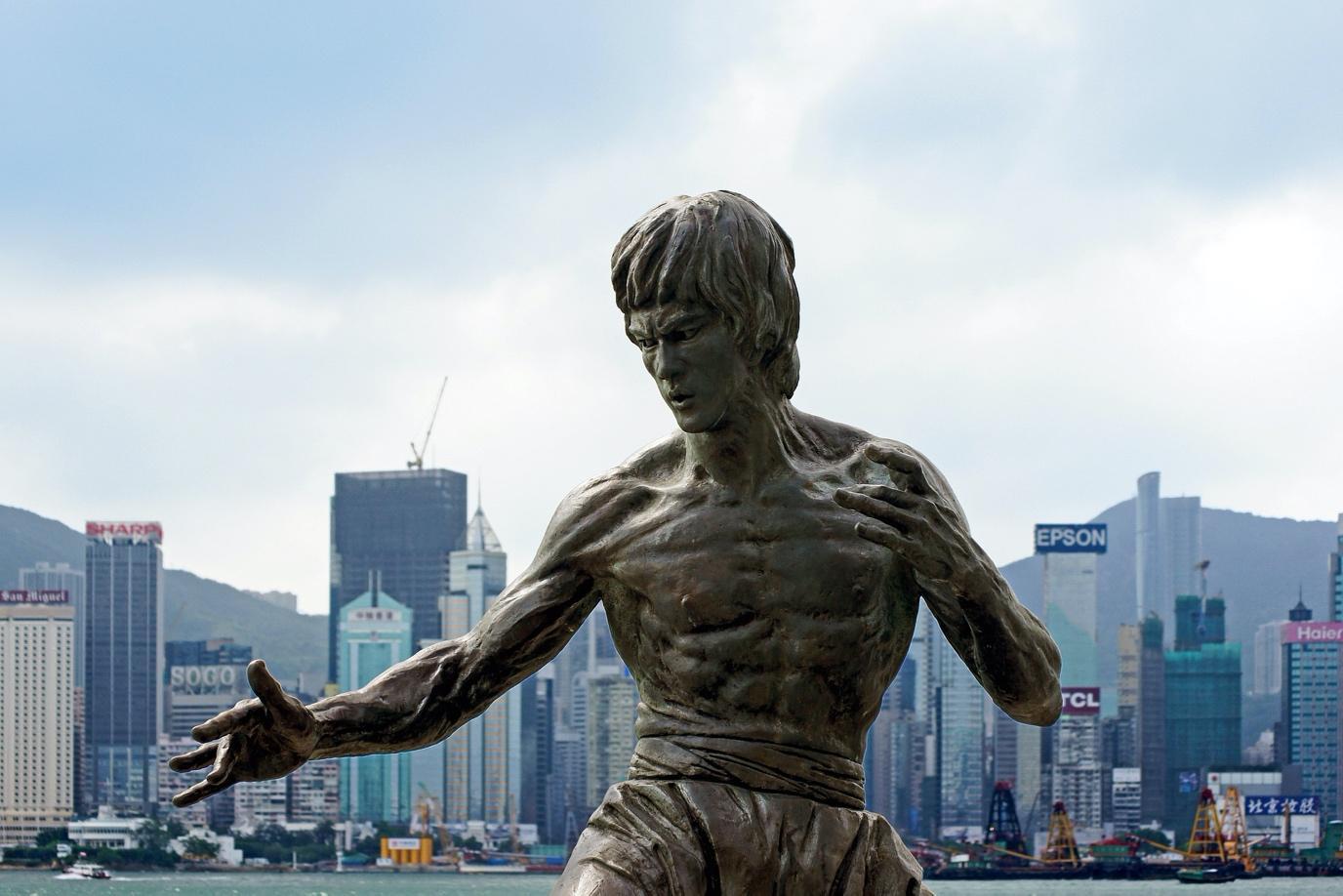 Disneyland Hong Kong
Disneyland is for those who want a nostalgic trip or want a place where you and the kids can have fun, take pictures with your favorite Disneyland characters and take a ride on the best attractions Disneyland has to offer. The Park is separated into 7 distinct theme areas to venture. Many of the new exhibits cater to adults as well like the revamped hyperspace mountain and the Iron Man Experience and don't forget to buy products that can only be purchased here in the Disney store or check out the Disney character parade and the fireworks at the end of the night.
Ocean Park
If you prefer a more mature experience when it comes to them parks then you should pay a visit to Ocean Park where there are a lot of exciting rides, wonderful sea creatures and animals to see, be sure to meet Le Le and Ying Ying, two giant pandas that inhabit this park, then take a trip to the top of the mountains using the cable car. It should be noted that they have special Halloween attractions which have been known to be a great source of fun from haunted houses to thrilling rides.
Tai Kwun Centre for Heritage and Art
Tai Kwun is an area that is important to Hong Kong as it is one of the region's biggest creative hubs. A relatively new attraction on our list, the area consists of 16 heritage buildings and a 200-seat auditorium and contains art exhibitions for you to explore. There are also the interactive tours that you can check out and if you have time you can participate in programs such as workshops for ceramics and art.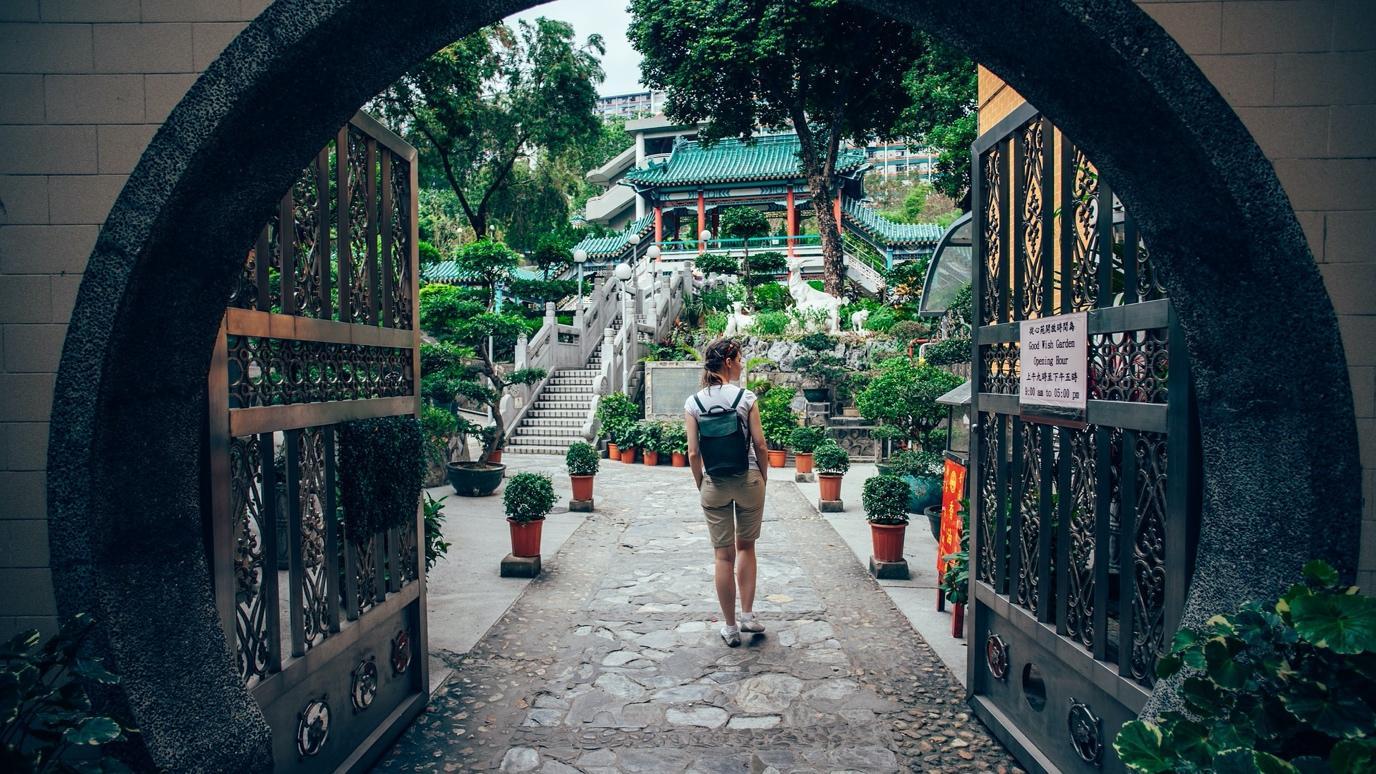 Tourists often flock to the famous temple street night market, where you can find a lot of cheap goods, ranging from Hong Kong souvenirs, toys and knock off watches, and more. A perfect place to soak up the local culture and find some cheap and unique items to bring back for friends and family. You can also get your fortune read by the long line of fortune teller stores around this area. Not only can you shop here, but there are also a number of cheap eats around here that you should really try, fresh seafood being on the top of the list.
PMQ
This is a center for design and creatives where the former Police Married Quarters have been turned into an Art Districts, you can find all sorts of vendors and galleries here showcasing the wonderful world of design, be it futuristic houseware, furniture, and other goods. There is an endless supply of things to see here. Pay a visit to the 100 creative stores as you can find quite a lot of unique fashion, accessories, jewelry, and other premium goods here. Many notable exhibitions are held here, they had the Kaws: Along The Way exhibition just last year which attracted an enormous amount of visitors here.
Five Fun Reasons to Move Pasadena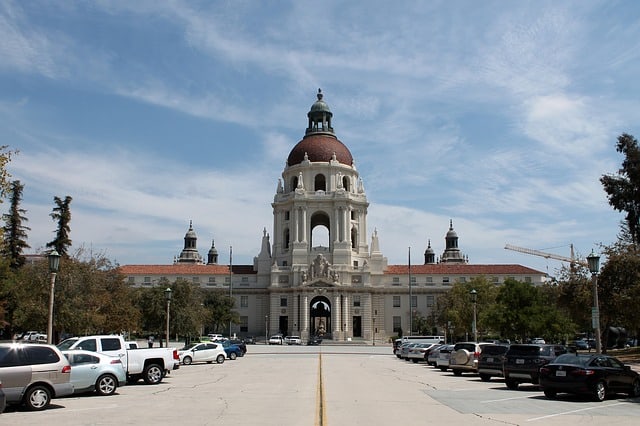 The whole idea about traveling is not to set your feet on foreign lands; it is to put your feet in your motherland. This explains why it is essential to research an area before relocating.
Are you contemplating moving to the Pasadena region of California and still in doubt whether you are making the right decision? Ask anyone who is familiar with Pasadena, and they will not hesitate to tell you that it is a life-changing decision you are about to make. The best Pasadena movers will certainly help you to move to and from the area and are available to help you during this time. So, don't worry, you do have help as you conduct this large move.
Here are the five fun reasons why people move to the Pasadena area. 
The Weather Conditions Are Amazing
You must think about Pasadena if you are looking for a place with favorable weather conditions all year round. Remember Pasadena is located further inland and at a higher altitude than Los Angeles. The location gives Pasadena the warm to hot Mediterranean-like conditions in the summer months and slightly colder winters and hotter summers. The night temperatures in the winter months will rarely dip below freezing. You can learn more about the wonderful weather in this beautiful place by contacting people who live in the area.
The Schooling System
Pasadena is home to 51 top private schools. The city is the place to be if you are looking for an extraordinary schooling experience. Whether you are a parent who is worried about your kid's education or a young adult ready to explore the goodies in the education sector, Pasadena is just the right place to be. The South Pasadena region is home to the country's highly-rated education institutions.  It is best to click here to find out more about different opportunities and scale up your educational aspects in life.
The Green Action
Pasadena is a great place if you are looking for somewhere cool and unpolluted. Pasadena is one of the regions with the strictest climate change and greenhouse gas emission policies in California. The leadership seeks to reduce gas emissions by over 80% by 2050. This explains why you must be part of the state system. That means that you go hiking, and take on other activities like biking and breathe in the fresh air!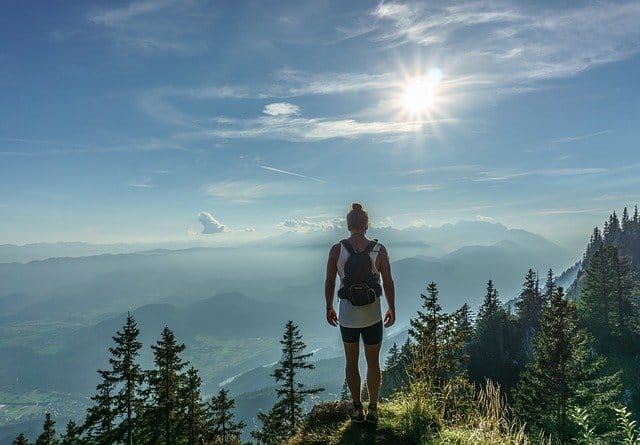 Dining and Shopping is Abundant
The Old Town Pasadena area gives its residents an incredible selection of local amenities spanning over 21 blocks for dining, shopping, fun, and engaging in exciting things for all age groups. The region offers a wide range of upscale boutiques and retail stores and an endless selection of pubs, comedy clubs, outdoor cafes, and restaurants.
Pasadena has constantly been revitalized into an outstanding global village. The town provides an open-air mall with three city blocks, a shopping district in the South Lake Avenue area, and a classical collection of Arclight Cinemas.
The Homes in the Area
Pasadena provides you with the finest example of the residential architecture of the early 20th century. From Frank Lloyd Wright's 1923 Millard House to the arts and crafts Gamble House, the Pasadena region is full of old housing models that will remain lingering in your mind. Even though they may not be available for sale, you may have the opportunity to land on residential properties and other craftsman-style homes like the Spanish colonial revival residences that have been in existence from the early 1900s.  
From the incredible sporting history and old-school architectures to the exceptional schooling facilities, find out why this place is fantastic. In particular, the sensible climatic conditions leave everybody yearning to call Pasadena their home.
Why You Should Move to Tulsa Oklahoma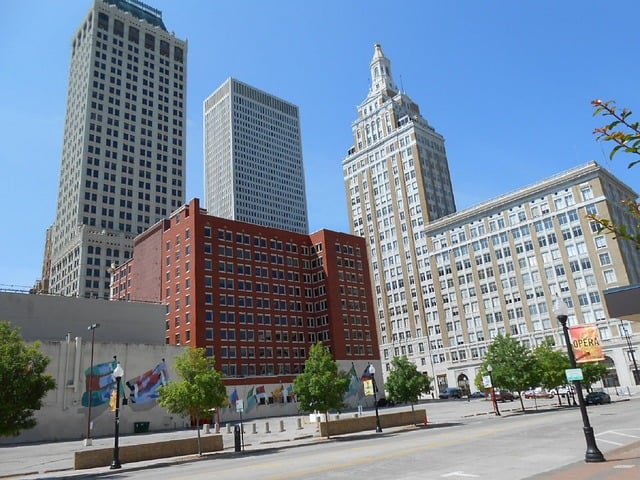 Are you contemplating a place to settle down in life? Do you want a place to start a family? Are you looking for a place that will give you an exciting city life with Atlantic scale weather? Then Tulsa Oklahoma, is the place to be.
Here are the reasons why you should move to Tulsa, Oklahoma.
The Low Cost of Living
Tulsa offers you incredibly low prices on everything. This explains why you must consider Tulsa, Oklahoma, as your next area of residence. Remember, Oklahoma is an oil state, so you don't need to worry about heating bills as much due to various capacity levels. This makes everything cheap. The fact that Tulsa has room for expansion reveals why it has the least housing costs compared to other regions. Similarly, Tulsa enjoys a lot of healthy business competition and a booming economy that makes life easy.
The Ever-Expanding Job Markets
The low cost of living in Tulsa allows its residents to spend more. This, in turn, yields a favorable environment for businesses to thrive and offer low rates. 
Such an exemplary cycle of consumerism and business yields endless job opportunities.
Tulsa's low-cost living has also attracted both startups and multinationals to set up their headquarters and branches. Tulsa is home to a wide range of in-demand sectors like those in the information technology, aerospace, finance, and energy sectors.
In fact, most of the initially established industries in the Western and Eastern coasts are evading the stricter regulations and high costs of operation while considering Tulsa as the best place to settle. The resultant moving companies come with lots of job opportunities. Tulsa's willing workforce, incentive packages, and low operation costs make it a place where every company wants to relocate. This creates enormous job openings.
The Entertainment Is Quite Compelling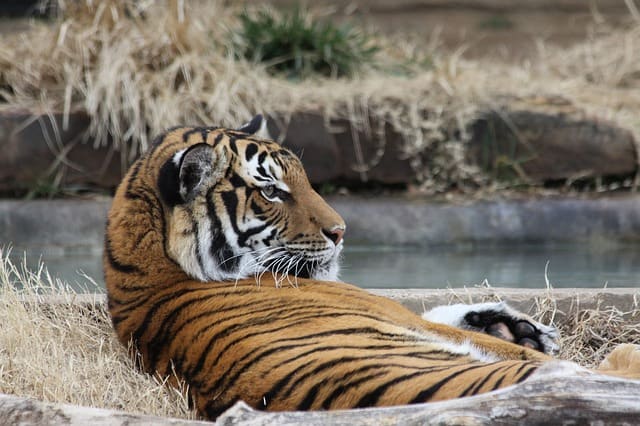 Tulsa has every kind of entertainment on your list. From the live music bands to recreational centers, Tulsa Oklahoma, is the place to reside. The Cain's Ballroom is one of the must-visit places if you want to enjoy all sorts of live music scenes that the American landscape can provide.  
Other areas like the BOK Center and the Brady Theatre will leave you wanting to explore genres like electronica, star performances, and rock.
Have you ever heard of the Tulsa Zoo? Well, you will have the opportunity to move closer to the country's cutest animals any day, Monday to Saturday, when you make the decision of moving to Tulsa, Oklahoma.
Of course, we cannot forget about the gambling opportunities present in the state, either!
The Healthiest City (At Least One of Them)
Tulsa is the place to move if you are among the growing number of health-conscious Americans. Tulsa is ranked as one of the healthiest cities in the state of Oklahoma. This makes it a great space to be if you are trying to take control of your health and that of your family. 
The city provides you with lots of healthy feeding options. The Cherry Street market goes to record as one of the health-sensitive farmers' markets that Tulsa, Oklahoma, can provide. The terrain in Tulsa makes it suitable to engage in healthy sporting activities like skiing, biking, and trail hiking. The Tulsa Runner and the Sun & Sky operations will give great opportunities to get in shape.
Tulsa Oklahoma, takes care of all your health, social and economic needs. From housing and employment to sports and fitness, Tulsa Oklahoma, takes care of all your residential needs.
How to Make the Most Efficient Use of Space on a Campervan Holiday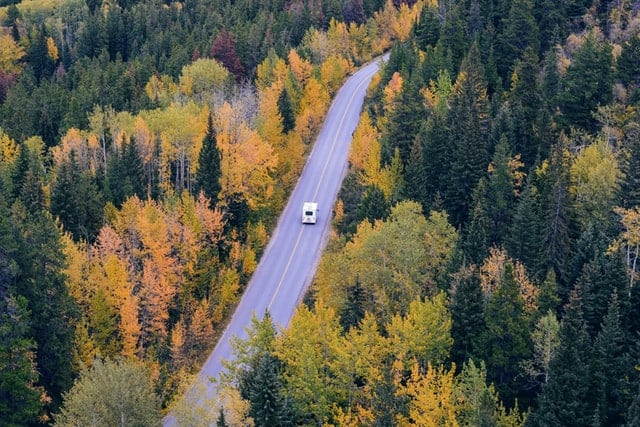 Campervans are a great way to get out and see the country, and the wider world. They're economical, they're accessible, and they can be customised to your particular needs. But there are a few inherent drawbacks. You'll want specialised insurance before heading out on the road, and you might find parking and drive-through fast food a little bit more awkward.
Then there's space. Almost by definition, a home that's on wheels is going to be noticeably smaller than one that's fixed in a single position. Consequently, the space available will be much more limited. Anything we can do to get the most out of the room we have available, therefore, is going to make life on the road that much more comfortable.
Overhead and Underseat Storage
The space in the corners of your caravan interior need to be leveraged. Cupboards and draws beneath seats, and over counters, will free up the room that you can use elsewhere. Just be sure that you aren't stowing anything too heavy above head height – as you don't want it to come crashing down when the caravan comes to a halt.
Use Bins in the Kitchen
Just like any domestic kitchen, organisation can help you to get the most from your caravan's. Nested baskets come in very handy; use them to divide your essentials up. You might have spices in one bin, herbs in another, and hot drinks in a third.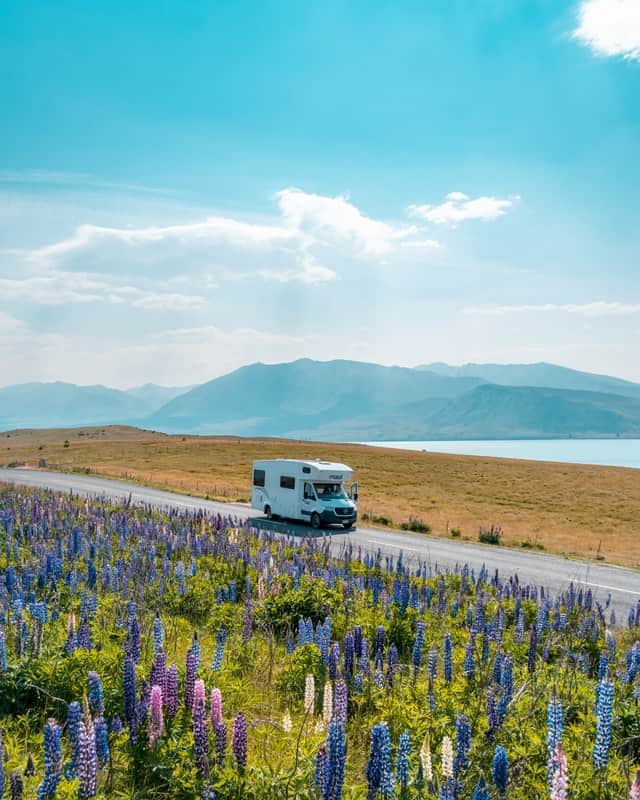 Doors and Walls
The classic storage-hack is to attach items to available empty surfaces. This might mean walls, or it might mean the space on the backs of cupboard doors. You might hang up knives, jars, or utensils. Think about the staples that you'll be reaching for most often, and how easily you'll be able to get hold of each of them.
If you want to be extra clever, you might go for magnetic strips. It's better to go for plastic containers than glass ones, too – that way, if you drop something, you can be sure you won't have dangerous fragments lurking in the many hidden spots in your caravan.
Vertical Drawers
Vertical draws help to get the best from smaller kitchens. You'll be able to reach in from either side and pick out whichever item you're looking for – which effectively means twice as much accessibility as a normal drawer. Make sure that you've got sliding locks installed; that'll make sure they don't spring open during transit.
Stowable Beds
A bed consumes a great deal of room in your caravan – but you won't want to compromise on comfort by sleeping on the sofa. Think about a bed that can be folded up and stowed away easily. This might mean something that's modular and collapsible – or a Murphy bed that can be simply picked up and folded seamlessly back into the adjacent wall.

We have been wearing out our jandals (Kiwi for flip-flops) on our travel adventures around the world since 2009. We think our blog is thought provoking and a little witty. But we have been proven wrong before. Find out more about us here...
What Are You Looking For?