Best Attractions in Hong Kong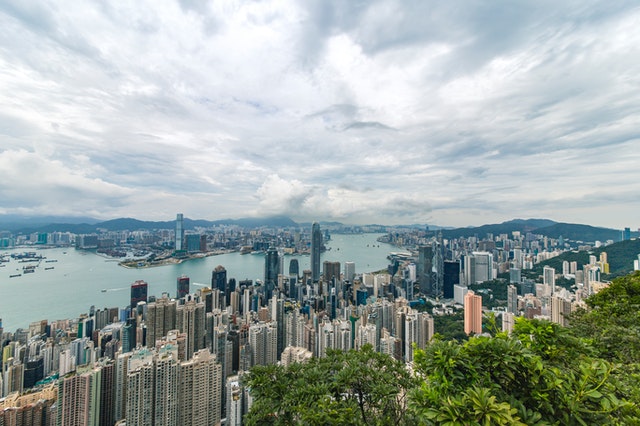 There are a plethora of things to do in Hong Kong, it is a very unique city where nowhere is quite like it, that's one it's always one of the top travel spots in Asia. From European countries to neighboring Asian countries, everyone comes here to experience the culture as a mix of both tradition and modernism. Be prepared to have a great time here and to help you decide what you want to do with your time, we helped compile a list of the top attractions Hong Kong has to offer which may interest you.
Planning a trip to Hong Kong? Don't worry Cathay Pacific has you covered, Cathay Pacific offers great deals for travelers and is voted as one of the top airlines within their industry.
Be sure to book your flight with Cathay Pacific so you can book the ideal time you want to go and also get the best deal you can.
The Peak
The Peak is a must-see destination for those who come to Hong Kong, the spot is where you can find the best view of the city and take a look at the grand skyline of Hong Kong to the mountains stretching further. This is the only a smart part of what there is to do at the peak, there are some cool stores to shop from here and check out the Madame Tussauds wax exhibits they have only display here or the Madness 3D Adventure, where you get to interact with 3D Art and provides a lot of interesting photo opportunities.
The Big Buddha
The Big Buddha located near Tung Chung is a major landmark here in Hong Kong. The 34-meter construct is one of the most visited attractions and can be reached by climbing the 268 step route to reach there. Next to the big buddha is the Po Lin Monastery, so stop by to check out the beautiful interior. If you made it this far out here too then you may as well, try some traditional Buddhist vegetarian dishes in Ngong Ping Village.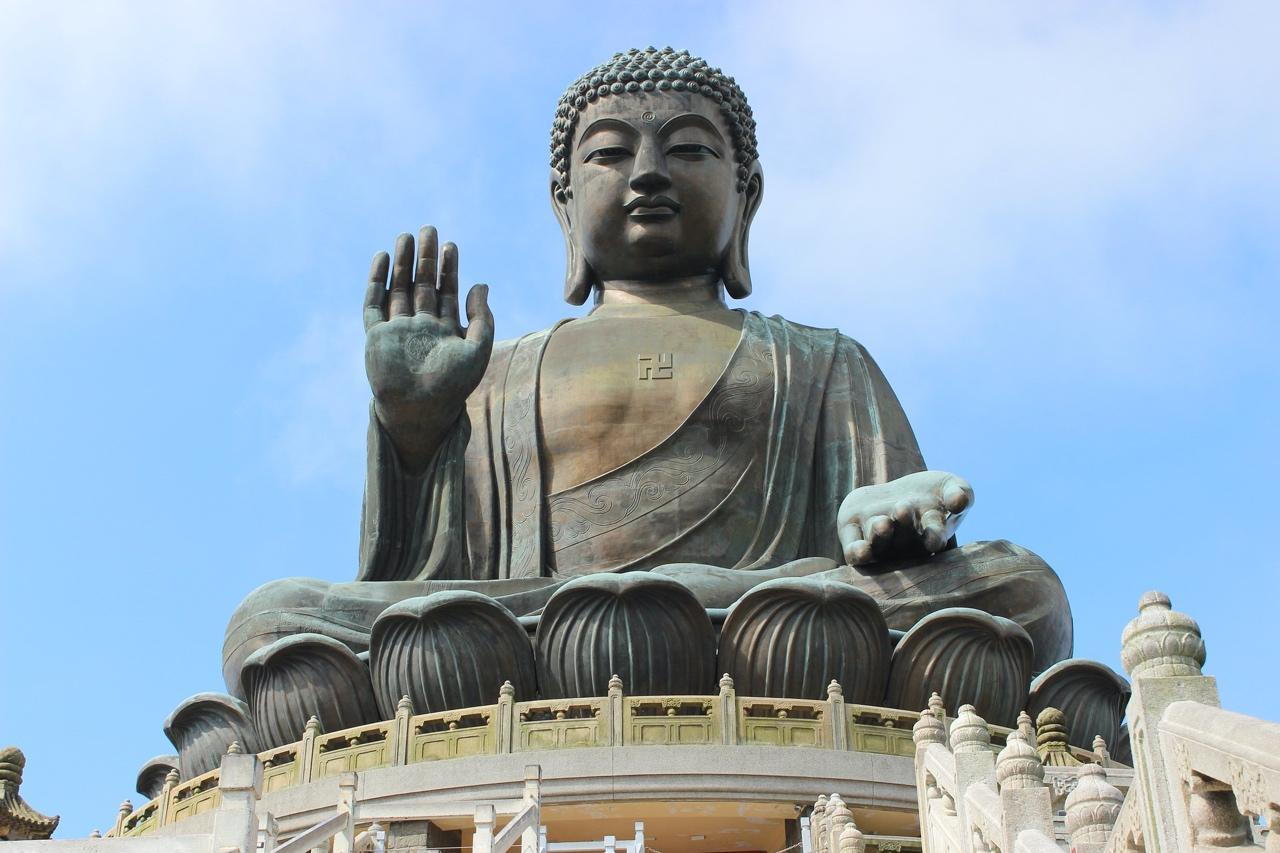 Lan Kwai Fong
Lan Kwai Fong is the epicenter of partying, it's the place where you can find a lot of fancy bars and clubs with over 90 restaurants and bars that fill the district. This place attracts people from different cultures and races to visit every weekend and even for local office workers who come by just to relax after work, just to destress from the day or the working week. Lan Kwai Fong is known to host major festivals, carnivals, and celebrational holidays, examples of this would be beer festivals and St Patrick's day.
Avenue of Stars
Hong Kong was once a powerhouse when it comes to film exports that can only be beaten by Hollywood and Bollywood. Icons were born in this industry with the likes of Bruce Lee, Shaw Brother, Jet Li, and Jackie Chan. Avenue of Star is a tribute to these icons and many others who have made contributions to the Hong Kong film industry. Feel free to take pictures with the bronze sculptures or the handprints placed on the floor of stars.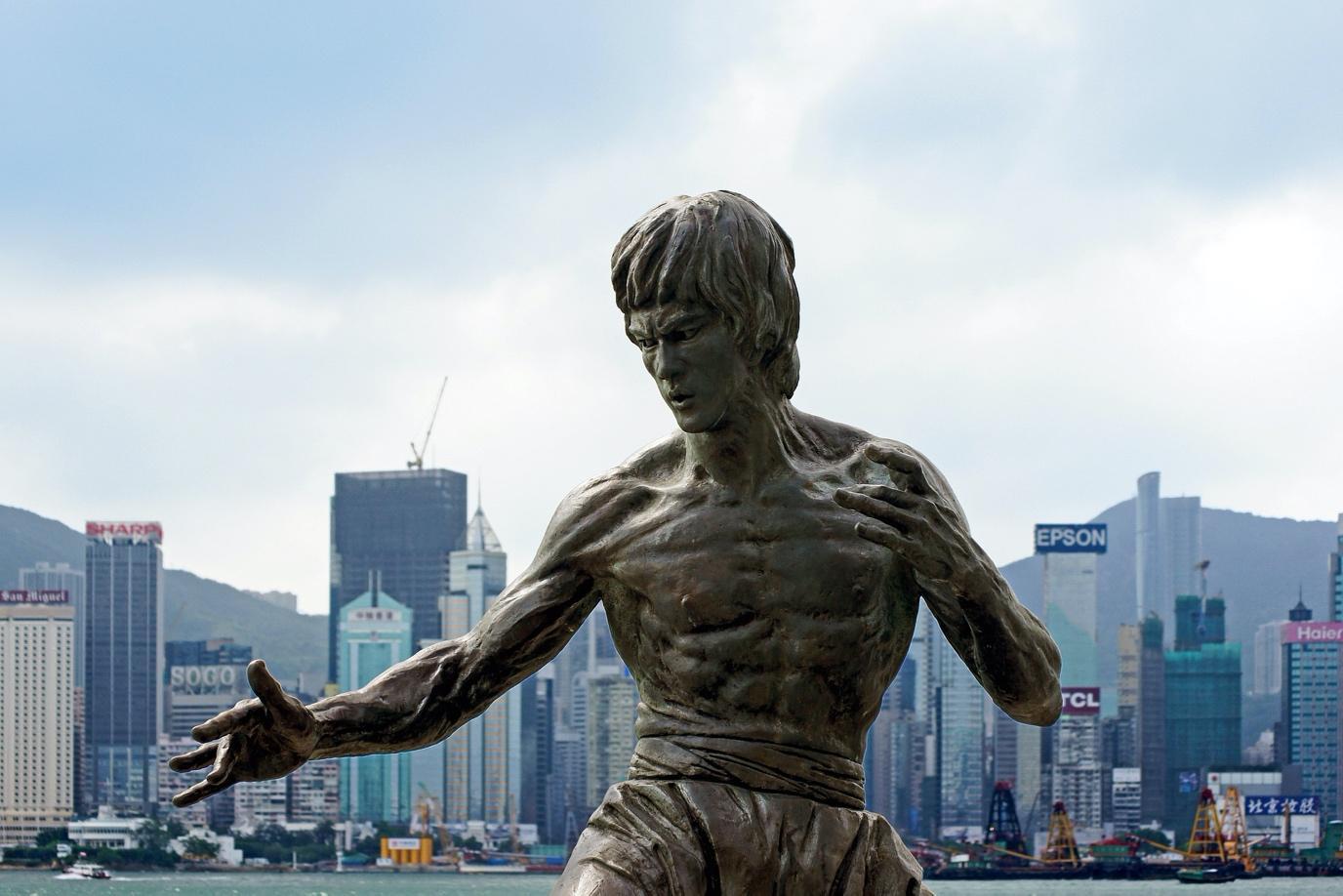 Disneyland Hong Kong
Disneyland is for those who want a nostalgic trip or want a place where you and the kids can have fun, take pictures with your favorite Disneyland characters and take a ride on the best attractions Disneyland has to offer. The Park is separated into 7 distinct theme areas to venture. Many of the new exhibits cater to adults as well like the revamped hyperspace mountain and the Iron Man Experience and don't forget to buy products that can only be purchased here in the Disney store or check out the Disney character parade and the fireworks at the end of the night.
Ocean Park
If you prefer a more mature experience when it comes to them parks then you should pay a visit to Ocean Park where there are a lot of exciting rides, wonderful sea creatures and animals to see, be sure to meet Le Le and Ying Ying, two giant pandas that inhabit this park, then take a trip to the top of the mountains using the cable car. It should be noted that they have special Halloween attractions which have been known to be a great source of fun from haunted houses to thrilling rides.
Tai Kwun Centre for Heritage and Art
Tai Kwun is an area that is important to Hong Kong as it is one of the region's biggest creative hubs. A relatively new attraction on our list, the area consists of 16 heritage buildings and a 200-seat auditorium and contains art exhibitions for you to explore. There are also the interactive tours that you can check out and if you have time you can participate in programs such as workshops for ceramics and art.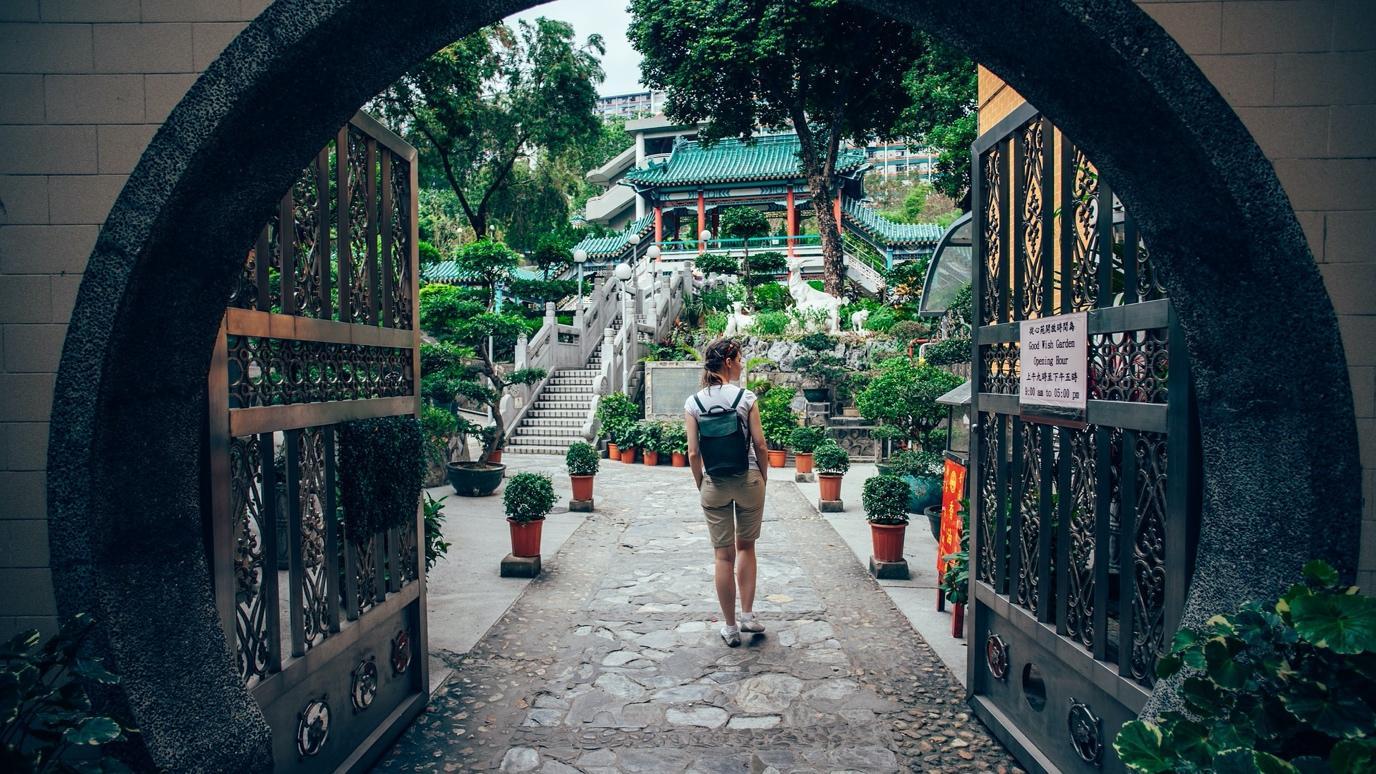 Tourists often flock to the famous temple street night market, where you can find a lot of cheap goods, ranging from Hong Kong souvenirs, toys and knock off watches, and more. A perfect place to soak up the local culture and find some cheap and unique items to bring back for friends and family. You can also get your fortune read by the long line of fortune teller stores around this area. Not only can you shop here, but there are also a number of cheap eats around here that you should really try, fresh seafood being on the top of the list.
PMQ
This is a center for design and creatives where the former Police Married Quarters have been turned into an Art Districts, you can find all sorts of vendors and galleries here showcasing the wonderful world of design, be it futuristic houseware, furniture, and other goods. There is an endless supply of things to see here. Pay a visit to the 100 creative stores as you can find quite a lot of unique fashion, accessories, jewelry, and other premium goods here. Many notable exhibitions are held here, they had the Kaws: Along The Way exhibition just last year which attracted an enormous amount of visitors here.
Everything you Need to Know When Booking a Boutique Hotel in Tel Aviv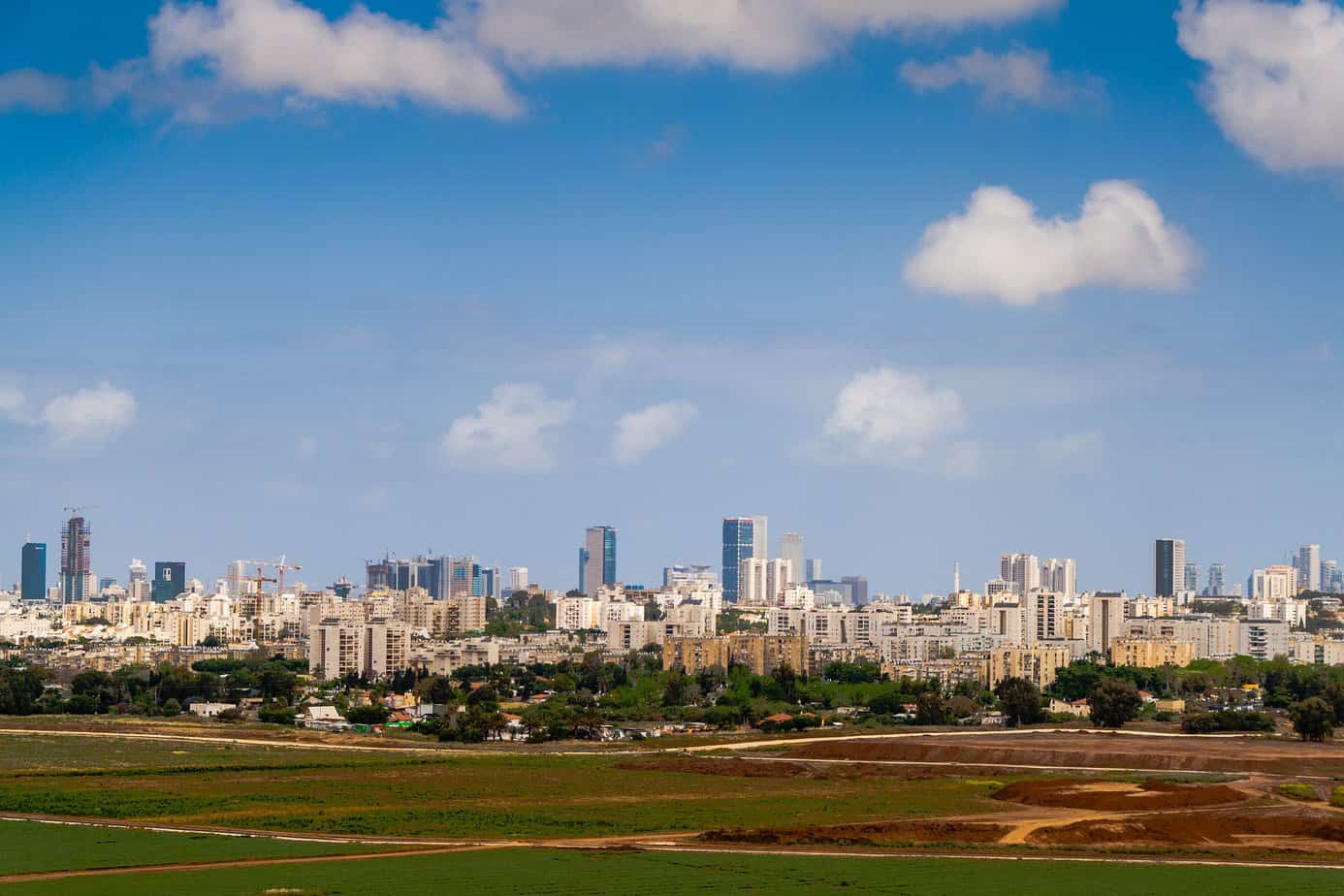 Tel Aviv is a city that offers visitors a unique blend of history, culture, and modernity. With its stunning beaches, vibrant nightlife, and incredible food scene, it's no wonder that so many people flock to this bustling city every year. When it comes to finding the perfect accommodation in Tel Aviv, a boutique hotel can offer a personalized and memorable experience. In this article, we'll explore everything you need to know when booking a boutique hotel in Tel Aviv.
First and foremost, it's important to understand what sets a boutique hotel in Tel Aviv apart from other types of accommodation. Boutique hotels are typically smaller than traditional hotels, and they offer a more personalized and intimate experience for guests. They often have unique decor, with each room designed to feel like a home away from home. Boutique hotels in Tel Aviv may also offer special amenities like rooftop terraces, spas, and pool areas.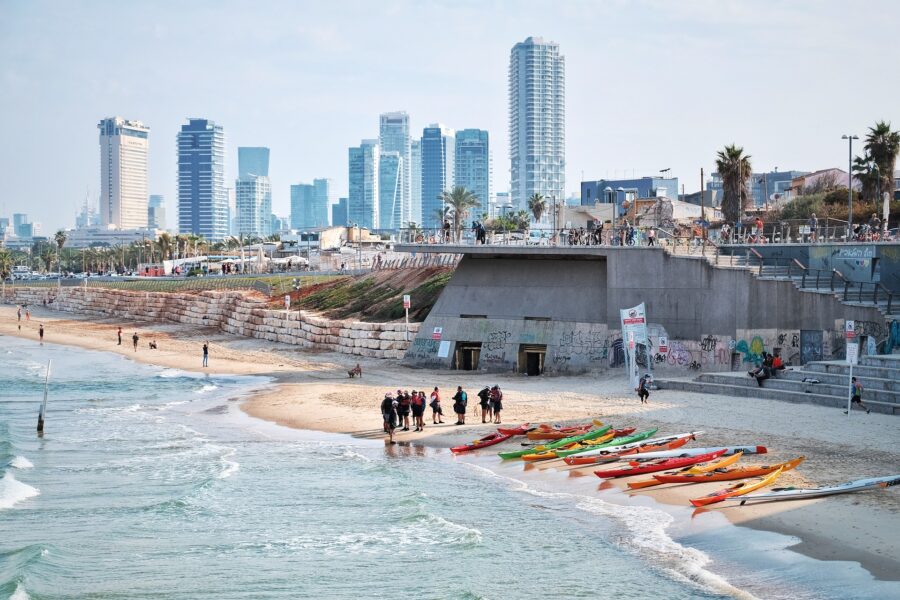 When it comes to location, a boutique hotel near Tel Aviv beach can be a great choice for those looking to soak up the sun and enjoy the Mediterranean sea. Many boutique hotels are located just a short walk from the beach. These chic hotels offer comfortable rooms and a rooftop terrace with stunning views of the city. The location is ideal for those who want to be close to the beach while still having easy access to the city's many cultural attractions.
If you're looking for a gay hotel in Tel Aviv, there are many options to choose from. The city is known for its thriving LGBTQ+ community, and many boutique hotels cater specifically to this demographic.
When booking a boutique hotel in Tel Aviv, it's important to consider your budget. While boutique hotels can be more expensive than traditional hotels, they often offer unique amenities and personalized experiences that make the extra cost worth it. However, there are also budget-friendly options available.
Another factor to consider when booking a boutique hotel in Tel Aviv is the level of service you can expect. Boutique hotels often pride themselves on providing personalized and attentive service to their guests. This may include things like 24-hour front desk assistance, concierge services, and in-room dining options. It's worth researching the level of service offered by each hotel you're considering to ensure that it meets your expectations.
When it comes to finding the right boutique hotel in Tel Aviv, it's also important to do your research on the different neighborhoods in the city. Some of the most popular areas for tourists include the beachside neighborhoods of Jaffa and Tel Aviv Port, as well as the trendy neighborhoods of Neve Tzedek and Rothschild Boulevard. Each neighborhood has its own unique character and attractions, so it's worth considering what you're interested in seeing and doing during your stay in Tel Aviv.
The Boutique Hotels in Tel Aviv are the perfect destination for a romantic vacation in Tel Aviv. The hotels are located just steps away from the beach, making it the perfect place to relax and unwind with your partner. The hotel's elegant and sophisticated decor creates a romantic atmosphere, with plush furnishings and luxurious amenities designed to make you feel pampered and special.
The hotel's rooms and suites are beautifully appointed, with comfortable beds, high-quality linens, and thoughtful touches like complimentary wine and chocolates. Many rooms also feature balconies with stunning views of the Mediterranean Sea, creating the perfect backdrop for a romantic evening.
In addition to their luxurious accommodations, boutique hotels offer a range of amenities designed to help you and your partner relax and enjoy your time together. The hotel's rooftop terrace and sun loungers, provide the perfect place to soak up the sun and enjoy the stunning views of the Tel Aviv skyline.
Finally, the hotel's location in the heart of Tel Aviv means that you're just steps away from some of the city's best restaurants, bars, and attractions. Whether you're interested in exploring the vibrant nightlife scene, taking a romantic stroll along the beach, or simply enjoying a delicious meal together, a Boutique Hotel puts you in the perfect position to experience all that Tel Aviv has to offer. Don't forget you can also enjoy a good Israeli breakfast in Tel Aviv.
In short, a romantic getaway at a boutique hotel in Tel Aviv is an experience that you and your partner will never forget. With its luxurious accommodations, stunning views, and range of amenities designed to help you relax and unwind, a boutique hotel provides the perfect base from which to explore one of the most romantic cities in the world.
Overall, there are many things to consider when booking a boutique hotel in Tel Aviv. From location and budget to amenities and service, it's important to do your research to ensure that you find the perfect accommodation for your needs. Whether you're looking for a relaxing beach vacation or a lively city break, Tel Aviv has plenty to offer, and a boutique hotel can provide the perfect base from which to explore all that the city has to offer. So start planning your trip today and get ready to experience the magic of this incredible city!
Cruising in Comfort: The Benefits of Chartering a Yacht in Thailand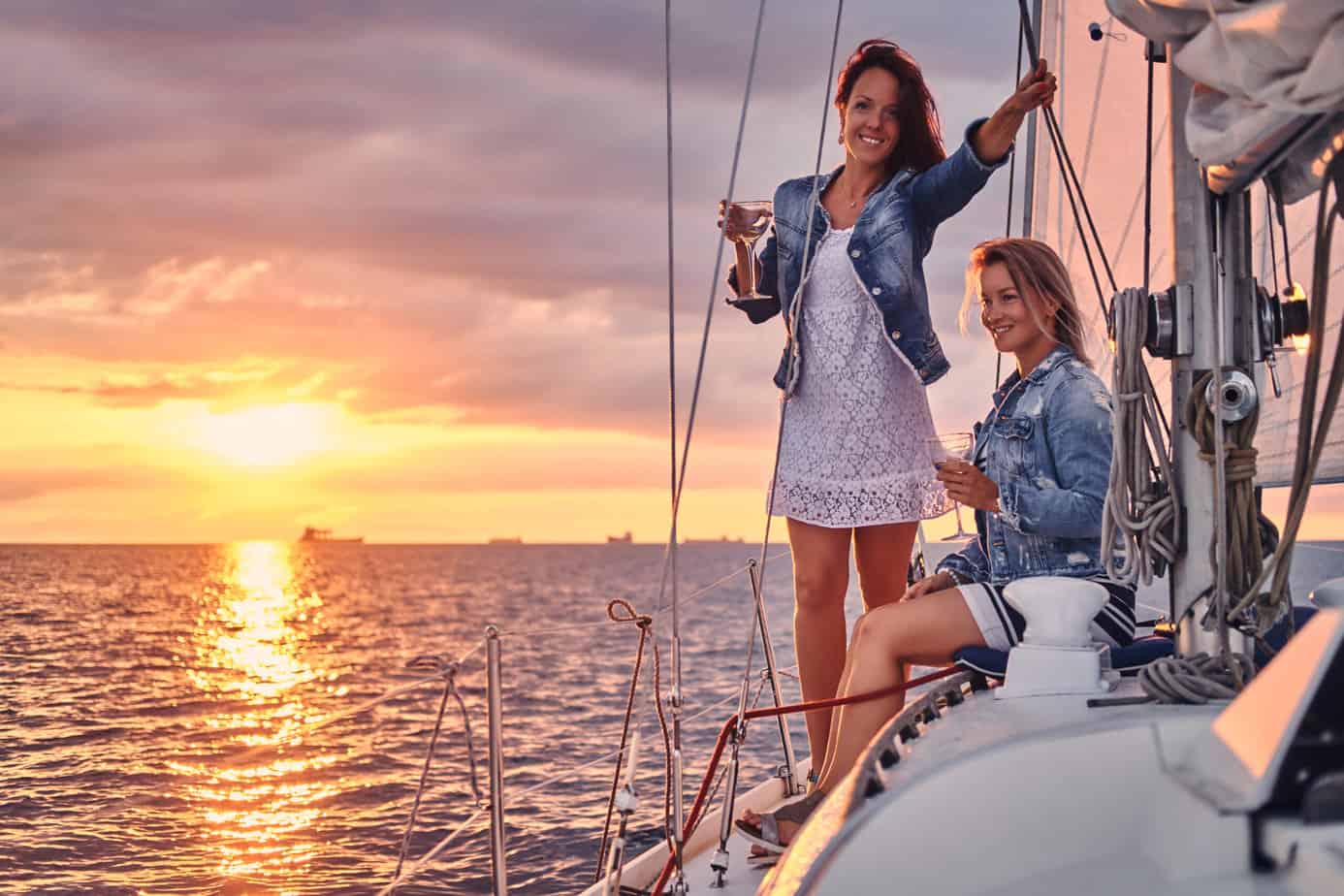 Thailand is known for its beautiful beaches, crystal-clear waters, and stunning landscapes. It's no wonder that many tourists flock to this Southeast Asian country every year to soak up the sun, explore its many islands, and experience its rich culture. While there are many ways to see Thailand's coastline, one of the best is by chartering a yacht. With the right yacht charter company, you can explore Thailand's stunning coastline and islands in complete comfort and luxury. Isabella Yachts have a range of beautiful boats to charter, all equipped with modern amenities, that will ensure you have an unforgettable experience.
Privacy and Exclusivity
One of the most significant advantages of chartering a yacht in Thailand is the level of privacy and exclusivity you'll enjoy. You'll be able to escape the crowds and experience Thailand's coastline and islands in a more intimate setting, without having to worry about noisy tourists or overcrowded beaches. With your own private yacht, you'll have access to secluded coves and pristine beaches that are only accessible by boat, allowing you to truly immerse yourself in the beauty of Thailand.
Tailored Itinerary
Another advantage of chartering a yacht in Thailand is the ability to tailor your trip to your specific needs and interests. Whether you're an avid snorkeler, a passionate fisherman, or a lover of water sports, you can create an itinerary that incorporates your favorite activities. If you're traveling with a group, you can also ensure that everyone has a fantastic time by planning activities that everyone will enjoy. Furthermore, if you're traveling with young children, you can tailor your itinerary to ensure they have a fun and safe experience.
Access to Secluded Coves and Beaches
When you charter a yacht in Thailand, you have the advantage of being able to reach secluded coves and pristine beaches that are only accessible by boat. This allows you to escape the crowds and enjoy a more intimate and exclusive experience of Thailand's coastline and islands. Whether you're looking for a quiet and peaceful place to relax, or you want to explore a hidden corner of this stunning country, you'll have the freedom and flexibility to do so. With your own private yacht, you'll be able to access secluded spots that are not easily reachable by land or other modes of transportation, giving you a unique and unforgettable experience of Thailand's natural beauty. Whether you're a fan of snorkeling, diving, or simply soaking up the sun, you'll find plenty of opportunities to enjoy the crystal-clear waters and lush tropical scenery of Thailand's hidden coves and beaches.
Some of the most popular yacht destinations in Thailand include:
Phuket

: This popular island is known for its stunning beaches, crystal-clear waters, and vibrant nightlife. It's also a hub for yacht charters, with plenty of marinas, shops, and restaurants to explore.
Krabi

: This scenic province is known for its dramatic cliffs, pristine beaches, and crystal-clear waters. With plenty of opportunities for rock climbing, kayaking, and snorkeling, Krabi is a popular destination for adventure-seekers.
Koh Samui

: This tropical island is famous for its stunning beaches, lush rainforests, and vibrant nightlife. With plenty of restaurants, shops, and bars, Koh Samui is the perfect destination for those who want to experience the best of Thailand's beach life.
Koh Phi Phi

: This group of stunning islands is known for its vibrant beaches, crystal-clear waters, and dramatic cliffs. With plenty of opportunities for snorkeling, diving, and kayaking, Koh Phi Phi is a popular destination for water sports enthusiasts.
Dedicated Crew
When you charter a yacht in Thailand, you'll have the benefit of a dedicated crew who will take care of all your needs during your trip. From navigation and piloting the yacht, to cooking delicious meals and making sure that you have everything you need, your crew will be there to ensure that your experience is as smooth and enjoyable as possible. This leaves you with the freedom to relax and focus on the things that matter most, whether that's soaking up the sun, exploring the local area, or simply enjoying the company of your friends and family.
Fresh and Authentic Meals
Food is an integral part of any holiday experience, and when you charter a yacht in Thailand, you'll be able to enjoy delicious, fresh, and authentic meals. Your dedicated crew will take care of all your culinary needs, whether you want to dine on board or enjoy a picnic on a secluded beach. You can choose from a range of international and Thai dishes, or if you have specific dietary requirements, your crew will be happy to accommodate your needs. Furthermore, you'll have the option to dine in a range of beautiful locations, from the comfort of your yacht to secluded beaches and stunning lookout points.
Cost-Effectiveness
Finally, chartering a yacht in Thailand is a cost-effective way to experience the country's stunning coastline. While it may seem expensive at first, when you factor in the cost of accommodation, meals, transportation, and activities, a yacht charter can be a more affordable option. Furthermore, you'll have the ability to spread the cost among your group, making it an even more cost-effective option.
In conclusion, chartering a yacht in Thailand offers an unforgettable experience, filled with comfort, luxury, and freedom. With the ability to tailor your itinerary, enjoy exclusive access to secluded coves and pristine beaches, and dine on delicious meals, a yacht charter in Thailand is the perfect way to experience this stunning country. So, why wait? Start planning your yacht charter in Thailand today and discover the beauty and wonder of this stunning country in comfort and style.
What you need Before Visiting Colombia in 2023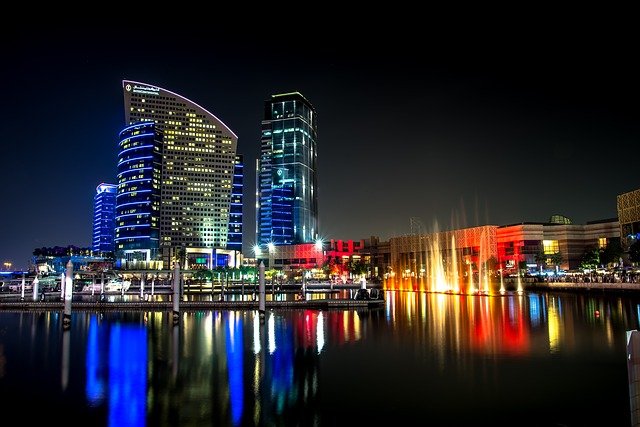 Colombia has always been a beautiful country with a rich culture and history. Each year many people are eager to visit. However, before you plan your trip, it's important to be aware of the requirements and regulations for visiting the country.
First and foremost, all travelers to Colombia must have a valid passport. Your passport must be valid for at least six months after your planned date of departure from Colombia. It is also important to check with your country's embassy in Colombia to see if any additional travel documents are required.
In addition to a valid passport, travelers to Colombia must also have a valid visa. The type of visa required will depend on the purpose of your trip and the length of your stay. Depending on the passport you have there are not many requirements to visit Colombia. Tourist visas are typically valid for 90 days, while business visas are valid for 180 days. If you plan to stay in Colombia for a longer period of time, you will need to apply for a different type of visa.
Before you travel to Colombia, it is also important to have travel insurance. This will help cover any medical expenses or other costs if something unexpected happens during your trip. It's also a good idea to check if your insurance covers you in Colombia, if not, you may want to consider getting travel insurance specifically for Colombia.
When it comes to vaccinations, it is recommended that travelers to Colombia have their routine vaccinations up to date, such as measles, chickenpox, and the flu. Additionally, it is also recommended that travelers get vaccinated for yellow fever if they plan to visit areas of Colombia where the disease is present.
When it comes to packing, it's important to be aware of the climate and culture of the country. Colombia is a tropical country, so it's a good idea to pack lightweight clothing and sunscreen. it's also important to bring comfortable shoes as you will do a lot of walking.
During your trip, it is important to be aware of your surroundings and to take the necessary precautions to ensure your safety. It's a good idea to avoid walking alone at night and to avoid carrying large amounts of money with you. It's also important to be aware of local laws and customs, and to respect them while you are in the country.
In conclusion, visiting Colombia can be an exciting and enriching experience, but it's important to be aware of the requirements and regulations for traveling to the country. Make sure you have a valid passport and visa, travel insurance, and vaccinations, and be mindful of your safety and the local laws and customs. With proper planning and preparation, your trip to Colombia can be a memorable and enjoyable experience.

We have been wearing out our jandals (Kiwi for flip-flops) on our travel adventures around the world since 2009. We think our blog is thought provoking and a little witty. But we have been proven wrong before. Find out more about us here...
What Are You Looking For?