Holiday Video Editing for Beginners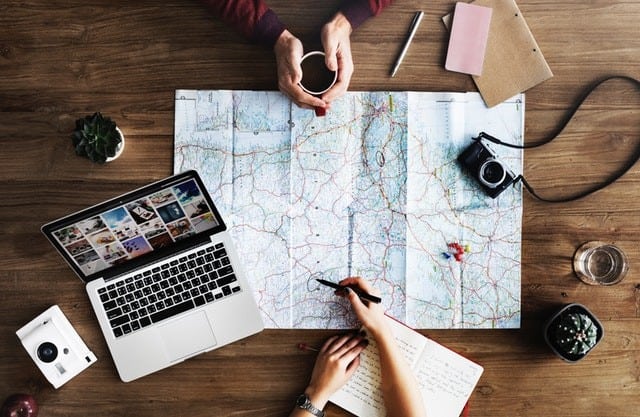 Let me ask you a question first: why do you shoot holiday videos? Is it that you want to show off to people through social media about a great holiday you have just had? It may be true enough and no crime at all! Or is it that you like filming scenes and sceneries and with people in it and considering a career in the video editing arena? Very reasonable and a great place to start too. Or maybe you shoot simply because you want to remember – people in your life who matter most.
Every answer is acceptable, because you don't need a reason for capturing your loved ones live or recording an amazing visit to an exotic location with your family. The problem arises when you want to show it to others – even the loved ones.
Because watching raw footage for 20 minutes can be a daunting task, for even the very near and dear ones and then they have to lie to your face about how much they enjoyed it.
If you want to relieve them from that painful experience or should I say, want to learn a few bare minimum basics about holiday video editing for beginners, please carry on reading.
But before we get serious, let me clear something off.
I believe editing is a digital art form and not for everyone. My elder brother, who is a teacher of economics, can't even snap a picture without missing a large chunk of the head, is absolutely no match for editing a second's worth of raw footage. But that never stopped him filming of her two year old daughter whenever he can. So, shoot anything and everything you want without being bothered, because there are professionals who would take care of your holiday video editing.
Now we can get serious.
Hardware:
If you want to edit your raw footage, you need to have a powerful computer to do that. Let me give you just the bare minimum requirements.
Your computer should have at least 8 gigabytes of RAM which is also known as computer's memory. It also has to have a strong processor to process the complicated tasks you are going to throw at it. Intel Core series (i5 and higher) and the AMD FX series can handle most of them. But processors running with a speed of 2.6 gigahertz (gHz) can get the job done as well. And you must have a lot of storage, at least 500 GB to start with.
Software: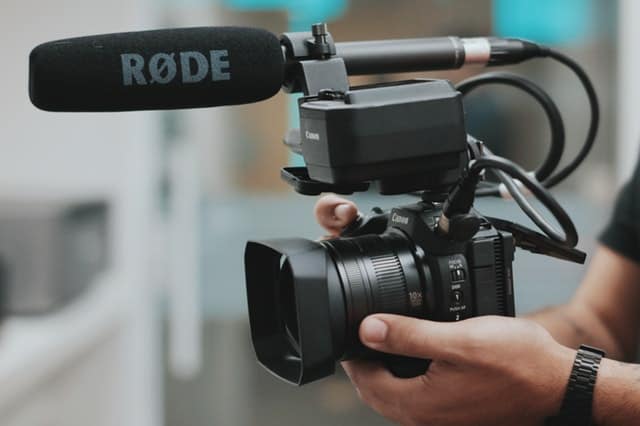 There are bucket loads of software available and many of them have ample free tools which can help you start editing with ease. Since you are starting as a beginner, free tools can help you learn a lot. And you can always buy the paid ones when you think you feel the specific need to do something that can't be done by free tools. Below are just the names of some widely used editing software in no particular order:
      Window's Movie Maker

      iMovie

      Final Cut Pro X

      AVID Media Composer

      Lightworks

      Avidemux

      Shotcut

      Hitfilm Express

      Adobe Premier Pro

      DaVinci Resolve

      Openshot

      Videopad

      Blender

      VSDC free Video Editor etc.
Those are just a few widely available, user-friendly editing software. You can jumpstart your holiday video editing with any of them.
The Editing Process Itself:
Capture:
The first step is obviously moving the raw footage to your Mac or PC. You can do it as one big, chunky single file or make it big by adding 5 or 10 smaller files; it usually depends on the OS of your computer or the software you are using for editing. You can bring the video data shot by shot by software and each different shot will be in a different file. It will be immensely helpful when you start editing.
Shot:
After bringing all the footage, you have to decide about how you are going to use it. Let me make it clear by giving an example the last video I edited –
It was my parents' fiftieth wedding anniversary and a huge party was thrown.  The video started from the moment of the guests started arriving.
A 2-second shot of the car door being opened.
A 3-second shot of the smiling guests getting out of the car.
A 3-second shot my parents were greeting them at the doorways.
A 3-second shot of the guests hugging each others.
And vice versa.
I had to figure out a way to find the starting and finishing of each little incident as a complete unit and bind them later sequentially by also maintaining chronological order.
I had to do that by watching the raw footage many times and pointing an IN and OUT marker for the little units that I was going to use later.
Timeline:
When you finish working out the shots, they need to be organized so that you can knit them together. And timeline is the place where you do that. You place the little clips in sequence and watch them being played.
Add Effects:
Now the fun part begins. After you have done assembling and cleaning-up timeline, you can add effects. You can put together texts, transitions, still pictures, filters – anything. It entirely depends on your likings. I can just give a word of experience –less is always good in the case for adding effects.
There you go, with the above four easy concepts – capture, shots, timeline and adding effects – you can finish editing your holiday video. You might not create a masterpiece but at least people won't have to lie to your face.
Before I leave you on your own, just a few pointers to remember –
      View your raw footage a number of times to be sure to choose the right clips to use later.

      Make sure you organize everything in separate folders. If you can figure out the best takes before the editing process, the job will be a whole lot easier.

      Shoot each scene a number of times.

It will give you a sea of wealth to work later on and you can mix and match every clip for a refined result.

      Stop working for hours end, it will dull your senses and you may miss easy fixes.

      Best bet is always using instrumental instead of music, because lyrics can distract if you want to add your subjects talking.

      If you're using music, select instrumental as a backing track. Lyrics can often be distracting unless used delicately.

      

Get clear idea about some basic terminology like Jump Cuts, J Cut, L Cut, Montage, Cutting on Action, Match Cut/Match Action, Cutways, Wipe etc. You can get explanations about them in plain non-technical terms in numerous sites.  

  

This is paramount – you need to learn to be patient. There are endless sources of self-learning out there and some of them can be contradictory. But if you know how to be persistent, you can find your own way of editing.
You would be the judge of my little endeavor to give you some very basic ideas about holiday video editing. Now use them, and be an awesome editor.
Things to Consider When Choosing an Online Casino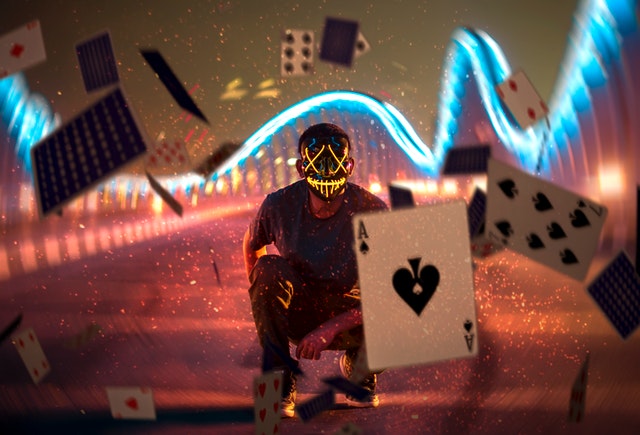 Whether you are an established player or a first-timer, there is always that lingering need to choose an online casino that will give you a smooth online casino experience. I will tell you without mincing words that it is not that easy. "Why?" you might ask, it is simply because there are several online casinos all seeking a sign-up from you and out of this great number, there are rogue casinos lurking somewhere there hoping to lure you in. And if they succeed, you might lose your winnings and your initial deposit. However, the good news is that you can easily filter the wheat from the shaft if you know just what to look out for. With this article, we hope to give you tips that will help you choose a casino that will grant you the gambling experience you've always dreamt of. Let's get right into it.
Gaming License
You would agree with me that an industry such as online casino requires top-notch regulation. Without regulation, they can easily manipulate results and have you reeling from a loss you never really lost. What tells you that an online casino is regulated? Simple, it's their license. This license tells you they have a clearance to operate and that they are duly regulated by the body that issued the license to them. Ensure that the license is from the highest casino authority in the location of your chosen online casino.  The licensing body will amongst other things, verify the financial standings of the owners, check the mechanism of their online platform for fairness and scrutinize their management modalities before issuing a license. A good example of a licensing jurisdiction is Kahnawake Gaming Commission.
Reputation of the Casino
It is important to pay attention to the reputation of the casino you are about choosing. This is called "learning from the mistakes of others". There are some great Canadian Casino Websites that have been proven to be reputable. If you are not sure how to verify the reputation of online casinos, you can check out review websites. These review websites classify casinos based on data they've collected from players.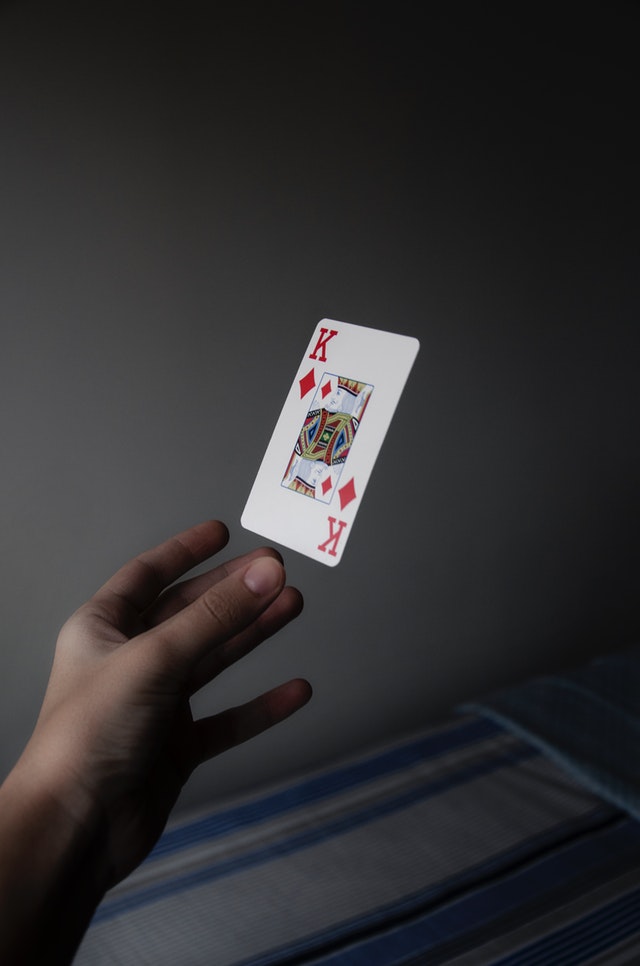 24/7 Support
Trust me except you are a god, there will always be a time when you will require support to get out of a difficulty in your gaming life. This is because it is a very delicate matter involving money and requiring accuracy. You need a casino platform like Novibet that can grant you support wherever and whenever you may need one.
Compatibility across platforms and devices
Most importantly, it has to be available on the web and mobile. Trust me, there will be times when you will be on the go and you really want to play a few games, at such times, the mobile platform can come in handy.
Great Bonuses
Some casinos will promise you heaven on earth in the name of bonuses but will introduce stringent clauses that you will get to find out only after signing up. Ensure you read and understand the terms of the bonuses before signing up. Bonuses to look out for are sign-up bonuses, referral bonuses, and compensation on losses. You can also find some syndicate casino no deposit to play especially if you're learning the ropes.
There you have them, top things to look out for before hitting that sign-up button.
Is framework actually the new programming language?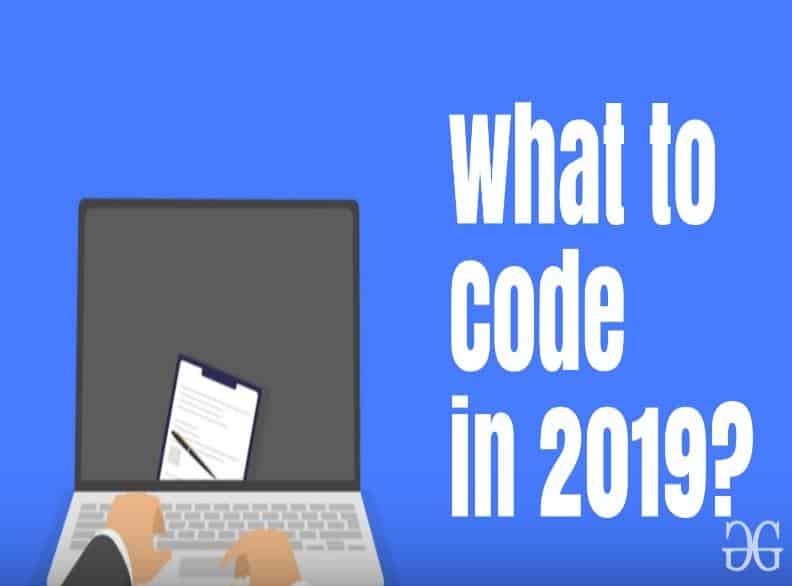 Introduction
Spin back in the past and you will realize that every now and then, programmers were involved in a fight as to whose programming language is the best. Defining their features, fighting over their authenticity, they did it all to defend their programming language. But as time has passed, the dynamics have taken a turn. Now everyone can actually use the programming the language they love. In case they need to transfer data from one end to the other, there are interpreters and compilers designed in such a manner that will help convert all the data from one language to another.
Framework is anew phenomena introduced to the market recently. Whenever you will mention the topic of programming languages in the current era, Framework will lead the way. Framework is an increasingly adaptable and user friendly language that is very easy to learn. Framework is the center of all the recent philosophies and coding are located. You can find some very easy and interesting online courses for framework on Edureka!
Here's why Framework is a must have for all the programmers around;
Framework sees off your mistakes
Back in the old times while using programming languages, people used to spend all their energy in trying to design the ideal software for them. The software's success clearly depended upon how experience the campaigner is. However, with the passage of time, all of these things have been taken over through automation. Whether you write a very basic code, or you make some errors, don't worry as Framework has got it covered for you.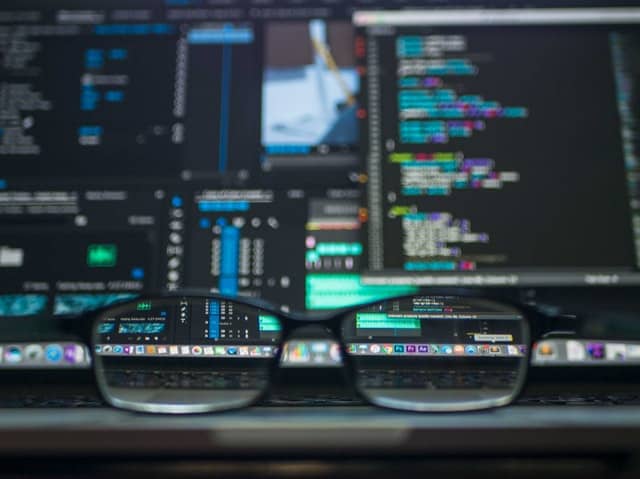 API calls are easier to use
Secondly, most of the code in the present era are represented through an extensive streamline of API calls. API makes the work a lot more easier as now majority of the work is handled by other APIs leaving less hassle for us. Hence it is extremely important for businesses to get an idea as to how the API works. Understanding the API is fairly simple so once you get hold of it, the work becomes a lot more simpler and easy.
Switching platforms is made easier than ever
What will you do if you get hold of an amazing new platform that offers amazing facilities to use? Will you rewrite all the code that you have already written for your previous venture? Is it worth investing your time? Obviously, it is not that easy to keep switching platforms on regular basis but with aid of Framework, it has become a lot more easier. Framework helps the users to convert all their previously written codes into different programming languages making it simpler to change platforms.
Algorithm can become a hassle
Yes, programming languages can assist you in handling the data and all. But the real question arises when you start solving the algorithms. This is a very difficult task that will call for a lot issues if you don't get it right. This is one of the main reasons why many people don't want to make any alterations to the standard algorithms. Because any slight mishap can ruin the entire algorithm and make it completely useless. Hence, the right way to tackle this situation is through Frameworks. With the aid of Frameworks, algorithms can be handled with ease.
Programming and Framework are one of the on growing topics that can actually make software development a lot more interesting. Learn more about this topic, here.
Taimi: The Gay Dating App That Doubles As a Social Network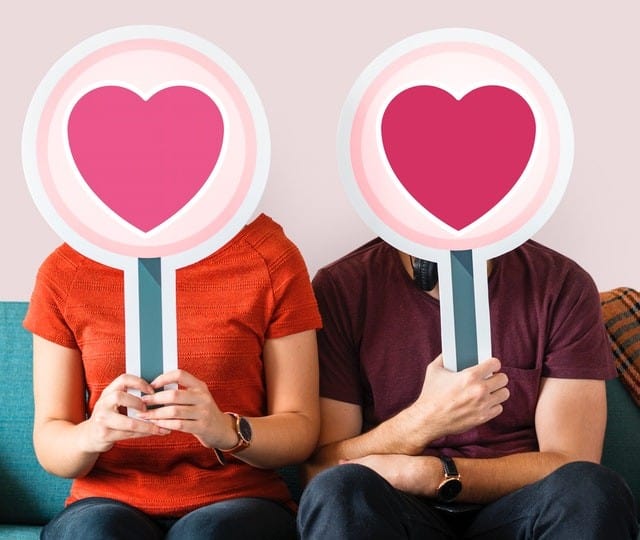 Online dating is often considered an adverse platform by those who have been a part of it themselves.
Why?
Well, in today's fast paced environment, the thrill of the chase is often thrown out the window. In a world of instant hookups and match ups, no one holds a conversation anymore. It's either go big or go home (or both) for almost everyone who signs up for these dating sites and apps.
This is especially true when it comes to gay dating platforms. While gay men enjoy friendships, intimacy, and romance just as much as a straight person could do, the platforms that are created for them only cater to the instant gratification aspect. That is why, apps such as Grindr are only good for casual meets.
Indulging into some harmless fun isn't a bad thing at all. With the right space of mind, it could be quite enjoyable as well. But it's just that it can get tiresome for those who are looking for a more profound connection. Unfortunately, given the way the current gay dating apps are designed, finding meaningful connections seems next to impossible.
What is Taimi?
Created in 2017, Taimi is a gay dating and networking app for iOS and Android that is designed to double as a social network. The aim for Taimi is not only to facilitate those who are looking for casual meet ups, but also those who are searching for the elusive deeper connection.
Considering this, the Taimi app has all the features of GPS and intelligent distance-based pairing which are now staples of online dating. But with that, it also allows its users to have dedicated profile pages on which they could share anything through the app's social media posting feature. They could follow likeminded people or have others follow their own profiles, creating connections and friendships along the way.
This dual approach is one of the many things that sets the Taimi gay app apart from its competitors.
It Sports Latest Safety Features
According to the Taimi team, the app has been created to become a safe space for those who want to connect with likeminded people. That is regardless of the fact if they want that likeminded approach to translate to a short yet enjoyable connection, or something that is turned into a friendly relationship that stems into a deeper bond.
The Taimi app uses state of the art security mechanisms to make sure that operating on the platform is not only a pleasant experience for users, but also a safe one.
That is why, while apps such as Grindr have come under fire for sharing its users' HIV status and other information with third parties, Taimi ensures that its users' data remains safe and private at all costs. For that, the app uses state of the art security mechanisms as well as internal policies.
Taimi doesn't only stop at the safety precautions there. It also makes sure that the platform is only being used by verified profiles with no intention to harm people. For this, the app uses artificial intelligence (AI) in combination with hand-picked moderation to verify accounts. This particular verification ensures that users who are connecting with others could feel safe about doing so without the fear of being duped or catfished by others.
It Allows Video Calling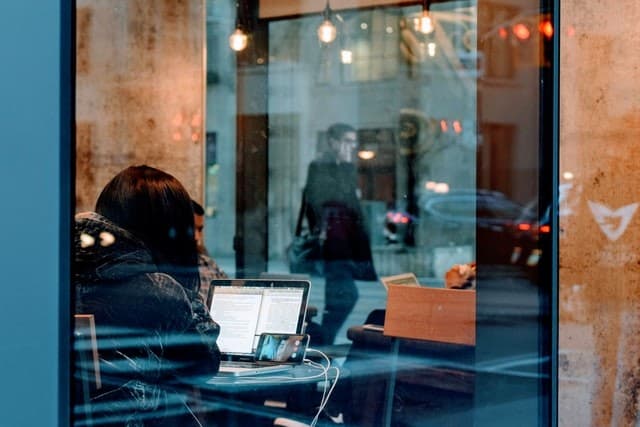 Taimi also allows its users to connect via live video calls. This makes sure that users could connect with each other that way without having to share their phone number or Snapchat handle.
This adds another layer of privacy and convenience for its users, who do not have to use Taimi as a temporary solution until exchanging phone numbers with their connections. If they have Taimi, then they most likely don't need another app to connect to the same people via advanced features.
It Makes for a Stellar Social Network
The social posting and connectivity features that were mentioned earlier only add to all of this, and make Taimi a must have app for gay men who want to feel safe in their online pursuit of meaningful connections.
This makes Taimi a great choice for a social network that is dedicated to a community which has long been in need of such a space for itself.
It is Expanding Its Outreach
While Taimi is only catering to gay and bisexual men for now, it plans to expand its operations to offer the same features to the larger LGBTQ+ community.
Taimi is free to use with some of its most advanced features included in the free version of the app. But if you need more, then you could subscribe to the app's paid service and enjoy additional features and filters.
Taimi is available for iOS and Android, and already has a whopping amount of online users. Click here to give the app a try and see how it fits into your pursuit of joy.
We have been wearing out our jandals (Kiwi for flip-flops) on our travel adventures around the world since 2009. We think our blog is thought provoking and a little witty. But we have been proven wrong before. Find out more about us here...
What Are You Looking For?