Romeing Tours Review – Vatican City
Our Vatican City Romeing Tours Review. Make sure you check them out next time you are in Rome because the sandwich alone is worth it!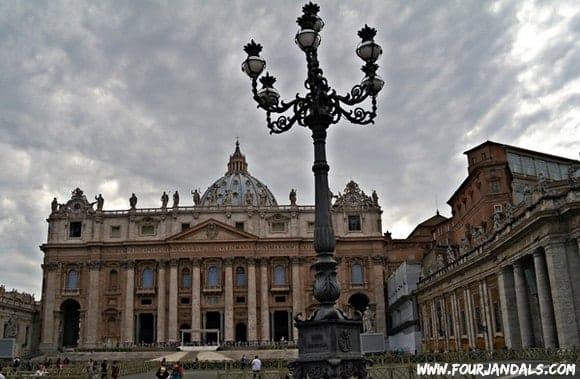 What do Zac Effron, the Pope, women pretending to be men and ancient history all have in common? Not a lot you might reply. Unless of course you had just been on a Romeing Tour through the streets of Rome and inside the holiest of holy's, the Vatican City. This is our Romeing ours review of the Vatican City.
Due to our total ignorance and lack of historical knowledge of the Vatican City we decided that we really should take a tour to appreciate the wonders of the smallest country in the world. It's even located within the city limits of Rome. Don't bother with your passport though as you won't be getting a stamp on your way in.
Romeing Tours Review
Romeing Tours has been around for over 10 years and has been designed for budget backpackers in mind. The Vatican City tour is only 20 Euros and is pretty damn good value for a tour advertised as lasting 4/5 hours. Ours took over 6 hours so be prepared for a long day.
Travel Tip: The heat really sucks it out of you in summer so bring plenty of water and sunblock as you will need it.
There is quite a bit of walking but it's done at a very slow pace with lots of breaks. My first question (of course) was "what about lunch?!" But do not fear as they take you to an "insanely bad-ass" sandwich shop along the way. And we can vouch for how bad-ass they really were!
A-ma-zing.
Romeing Tours Vatican City Tour
To keep your attention, the guides weave a masterful tale of intrigue, history, humour and pop culture to create a really upbeat and humorous account of the history of the Vatican City. I am sure they have all been trained as comedians and I actually haven't laughed that much in so long!
This was actually awesome as a lot of the jokes made references to people or characters I know. Justin Bebier, Katniss Everdeen and of course the Twilight characters were all mentioned. As I am a total book nerd I loved it!
Our tour started with our Canadian guide, Justin, embarking on an overview of how the Vatican City came about. As well as some really interesting information on Rome's history in general. Usually I zone out after about ten minutes of constant information overload that usually accompanies tours.
This time I found myself listening intently to Justin's comical and interesting speeches. In fact I think I was laughing the loudest at his jokes much to Cole's embarrassment.
After a couple of hours of one of the better history lesson I have had it was on to the Vatican City itself. Unfortunately as mentioned, Romeing Tours is not one of the selected tour groups who get to skip the lines, so we had to wait for about 20 minutes which sucked.
Note: You will have to buy your own tickets to the Vatican and wait in line.
The Vatican Museum was ridiculously busy and it was at this point that I really appreciated having a guide. Justin was able to point out the key items, arguably his favourites but no complaints, in the museum and give some background history on all of them. So many of which revolve around the world renowned Michelangelo.
To me this is far more preferable than walking aimlessly through the museum not knowing what the pieces are. And instead of looking like other tour group sheep with ridiculous headsets and an umbrella to follow, we looked semi-normal.
One of the downsides of the tour for us was that you are actually only in the Vatican for just under half the tour. Walking through the ancient halls of the Vatican Museum with so many historical artefacts surrounding you really is an enlightening moment. We would have loved to explore more of the artworks and statues for a few hours as it all felt a little rushed.
However, in argument to myself, I don't think we could actually handle any more time amongst the sweaty chaotic crowds within the Vatican Museum walls.
Basically the entire tour builds towards the grand finale inside the Sistine Chapel. Looking up at Michelangelo's fresco painting on the ceiling is a bit hard to believe. Even for non-arty types like ourselves, it is bloody impressive.
The tour finished outside St Peters Basilica overlooking the main square. This is perfect as you are then free to wander through the Basilica at your leisure and also go back into the Vatican museum if you wish. By then it was too late for us and 6 hours had worn us out. Plus that incredibly "bad-ass" sandwich was long gone and we were starving.
Romeing Tours Review Overall
Overall it was a really interesting and informative tour and I particularly loved the humorous slant. We definitely learnt a bucket load of new information which we wouldn't have learnt through an audio guide.
The only negative to keep in mind is that the tour is really long. While it actually flew by it was draining and as like our tour it can be longer than anticipated. So don't make any plans for a few hours after the tour in case it runs over.
We definitely recommend the Romeing the Vatican Tour to everyone not just backpackers and we actually wished we had time to take part in their other tours which include a walking tour all over Rome and a Romeing in the Dark tour.
Travel Tip: Everyone needs to wear appropriate clothing inside the Vatican which they are very strict about. That means both shoulders and knees covered.
Disclaimer: We were provided with a free tour of Vatican City by Romeing Tours, although as always our Romeing Tours review and thoughts are our own and are never influenced by others.
Making the Most of a Trip to Monaco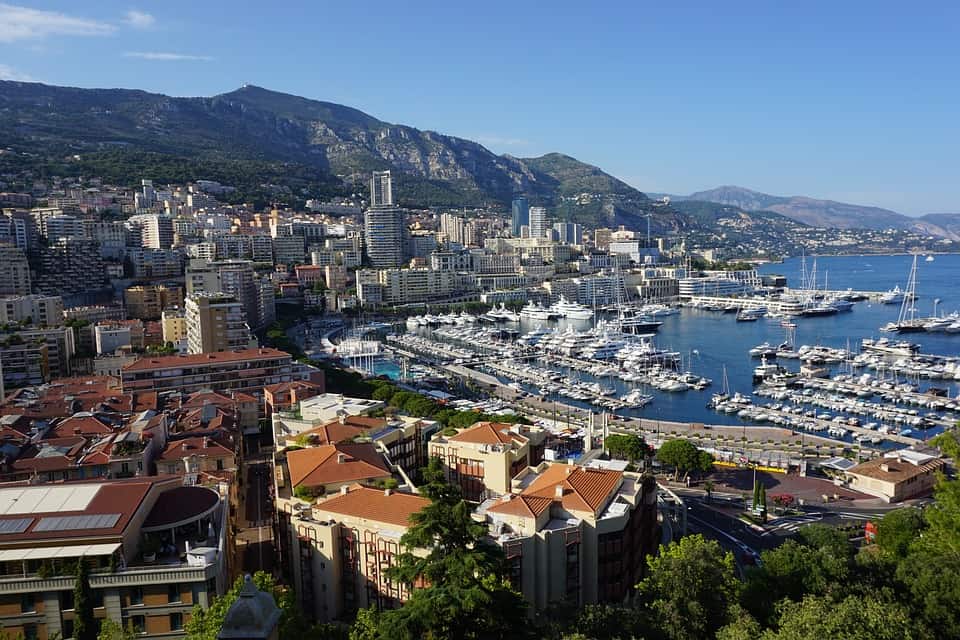 Monaco is one of the hottest destinations in travel right now, and there has never been a better time to explore the principality that attracts over 320,000 visitors a year from all around the world. While Princess Grace Kelly of Monaco helped plant Monaco firmly on the movie-goers map, and the winding roads and glorious hill-scapes send our minds back to James Bond-esque car rides, there is another side to Monaco that gives itself as the perfect stopover for the adventure holiday-maker.
Monaco in Brief
Nestled on the French coast on the Mediterranean Riviera, Monaco is the richest nation in the world – not just for the celebrity yachts and sports cars that glint in the Monegasque sun – as according to The World Bank, the people of Monaco earn more per capita than any other nation, which is evidenced in how luxurious a place it is. But, it doesn't just have to be a destination for those with laden pockets. With a population of around 30,000, Monaco was founded as a colony of Genoa in 1215. The House of Grimaldi presided over Monaco ever since (with a brief period of French rule from 1789 to 1814) – with the Prince of Monaco acting as supreme ruler. That is until 1911, when Monaco became a constitutional government, with the monarchy acting as a figurehead, much like Great Britain's. But what can be done in Monaco?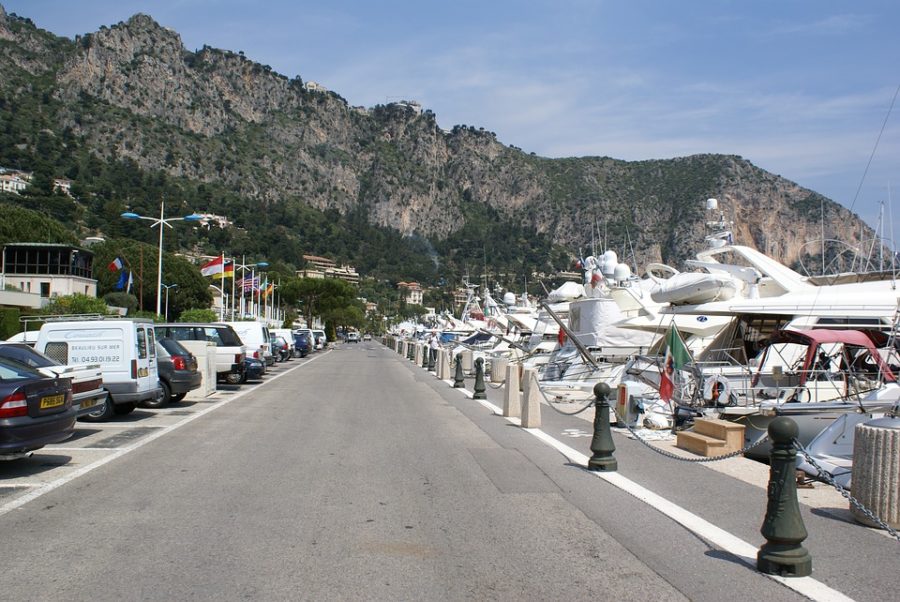 SOURCE: Pixabay
Formula One
Monaco, of course, is well known for the Monaco Grand Prix, a Formula 1 race held annually on the Circuit de Monaco. Begun in 1929, and forming 1/3 of the Triple Crown of Motorsport, the race is considered one of the most prestigious in the world. The streets of Monaco are transformed into the circuit, which makes it naturally one of the most dangerous and difficult to manoeuvre through in the world. The track changes, corners, and elevations combine with the luxurious atmosphere to make the winner of the tournament extremely lauded over. While participants clearly can't rock up to join the race, finding your wheels on the same streets is a sure adrenaline burst, especially for sports fans.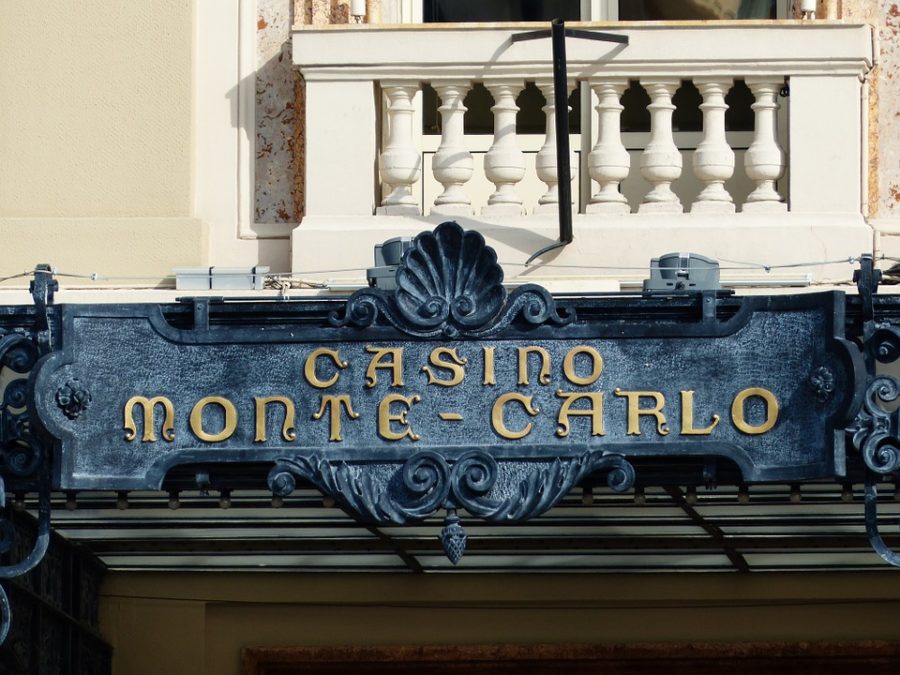 SOURCE: Pixabay
Nightlife
Thanks in part to Casino Royale, Monaco is on the map for the extensive connection it has to casinos, and more specifically the iconic Casino Monte Carlo, that the nightlife of the city-state revolves around. In the beginning of roulette, the wheel had been modified in order to ensure the player's odds were high enough to have a chance of winning with the single zero machine, Monaco accepted the game developed by Louis Blanc of Germany. Until 1933, roulette was played exclusively in Monaco, and the game helped place Monaco on the map for being a high stakes, exuberant place. As such, the roulette wheel was at the centre of the night out, that spilled into nearby bars and clubs. Monaco continues this tradition of bustling bars and celebrity-spotting clubs, replete with live music, cabaret events, and special guests, with the Living Room and La Racasse providing as glamorous an evening as James Bond would indulge in.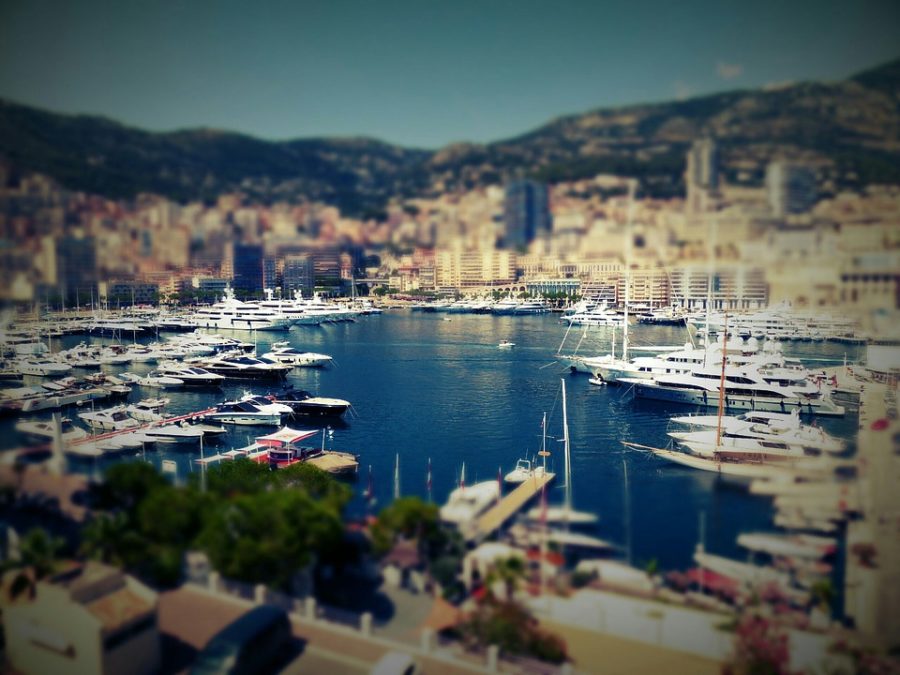 SOURCE: Pixabay
Water-sports
Located on the Avenue de Princess Grace, Lavrotto Beach is home to not only beautifully clear water and scorching sand, but a variety of water-sports for the nautical adventurer. From canoeing and kayaking under The Rock, to snorkelling and scuba diving to discover the shoals that live beneath the deluxe city-state and rival those of the Great Barrier Reef. For those who are into faster experiences, jet skis are available to cruise the blue lagoon, and flyboarding can be done in the bay. Motorised water-sports are extremely popular and an easy way to get that heart rate going.
Seeing Monaco from the Sky
France is extremely popular for its hot air balloon rides, and Monaco has adopted this pastime as well. The perfect way to take all 202 hectares in is to soar above it propelling by a canister of liquid propane gas. The hot air balloon ride can be as exciting or as leisurely as you make it, and can form the basis of a picnic high in the sky. Alternatively, you can don your swimsuit and hop onto a parachute behind a speedboat, to see Monaco from above while parasailing. Both methods allow you to feel the wind in your hair and witness the beauty of Monaco.
Monaco is a magnificent place; and a definite spot for anyone wanting an exciting break – just a short trip down from France, and a perfect stop for any time from a day to a week. While the excitement may differ from bouldering and white water rafting, the thrill in the air of being amongst the yachts, the beautiful scenery, and the scent of celebrity is enough to get hearts racing.
5 Unmissable Northern Ireland Attractions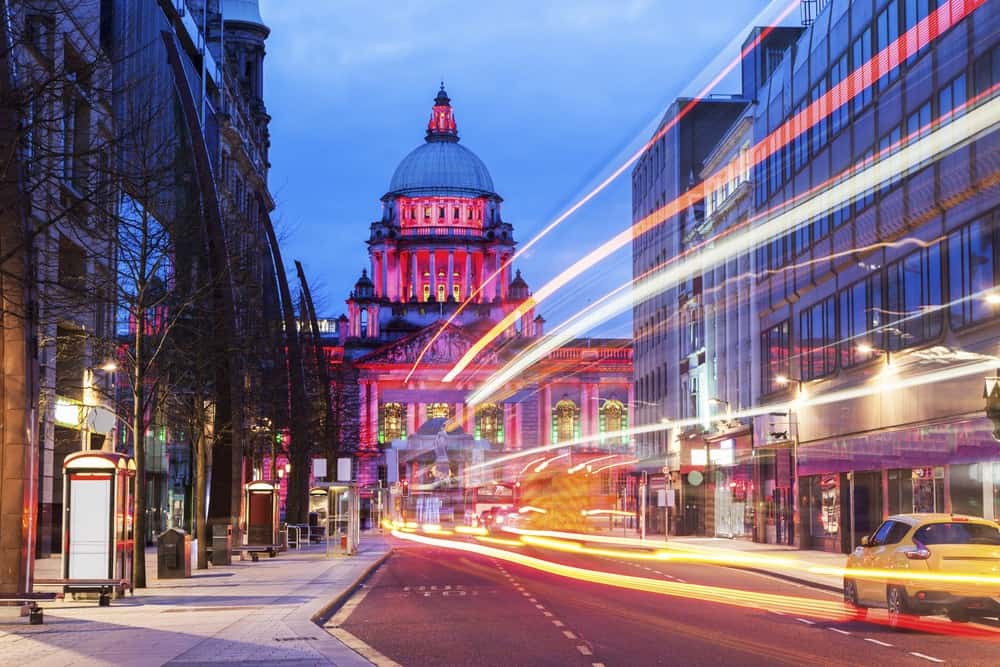 Northern Ireland is a beautiful part of the world, yet one which often lies off the usual tourist track. However, there are many great places to visit and things to see and do in this region – offering the perfect getaway from packed tourist destinations and a chance to see a largely unspoiled natural landscape.
Despite this, there are still many different attractions within the area that are well worth a visit. From city scenes to geological wonders, the sheer versatility means that there is guaranteed to be something for everyone in the region.
If you are thinking of paying Northern Ireland a visit, here are five of the best attractions that the area has to offer – just waiting for you to arrive!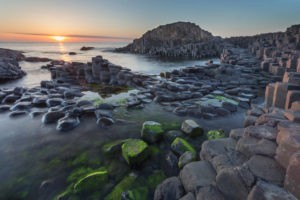 Giant's Causeway
Instantly recognisable and famed across the world, the Giant's Causeway is a definite must-see. Northern Ireland's only UNESCO world heritage site, the Causeway is a unique example of natural beauty and wonder. Take time out of your schedule to explore, clambering over the rocks and discovering the science, myths and legends behind this ancient monument. A Giant's Causeway tour also makes the ideal way to learn about the Causeway and get to know the area, as you are shown around by a knowledgeable tour guide.
Belfast
Northern Ireland's capital, Belfast is a city steeped in years of history. Boasting plenty of varied attractions, there is guaranteed to be something to suit every taste in Belfast. Spend some time wandering the streets and exploring the city's shops and eateries, or instead, head out and visit one of the dedicated tourist attractions. As the birthplace of the ill-fated Titanic, history buffs are sure to enjoy a visit to Titanic Belfast, the museum which commemorates the ship and the tragedy that followed her maiden launch. Alternatively, a visit to Crumlin Road Gaol is another favourite on Belfast's tourist trail. Explore the gaol and learn all about its rich history, right through to its eventual closure as a working prison in 1996.
Murlough National Nature Reserve
For those who prefer a taste of the great outdoors, head out to the stunning landscape of Murlough National Nature Reserve and spend some time getting back to grips with nature. Ideal for a fun-filled family day out or a relaxing day spent exploring, the reserve offers the perfect example of an unspoiled wilderness situated in the picturesque Irish countryside. There are plenty of walking routes and trails dotted across the reserve, so pick your favourite and head off to explore more of the beautiful scenery!
Dunluce Castle
Brooding and full of a unique atmosphere, Dunluce Castle is a perfect example of cultural history and architecture. Located on the coast, this impressive ruin offers stunning views across the water and is also an understandable favourite among budding photographers. A must-see landmark along the Antrim coast, the castle offers a real mix of Irish history and different time periods.
Derry
Perfectly combining tradition and history with a quirky, contemporary twist, Derry is Northern Ireland's second-largest city – a city with something to suit everyone. From its vast array of quaint cafes and eateries to the traditional architecture, history buffs are sure to want to pay Derry a visit. If you do decide to head down to Derry, make sure not to miss the historic city walls. Striking and memorable yet also enlightening, a walk around the walls is sure to help you step back in time and discover Derry's past and rich history.
Are you feeling inspired? These are just a few of the many exciting places to visit on offer within the region. Northern Ireland truly is a hidden gem – why not discover the beauty of this area for yourself on your next trip?
Worlds' Best Surfing Breaks: Lanzarote's El Quemao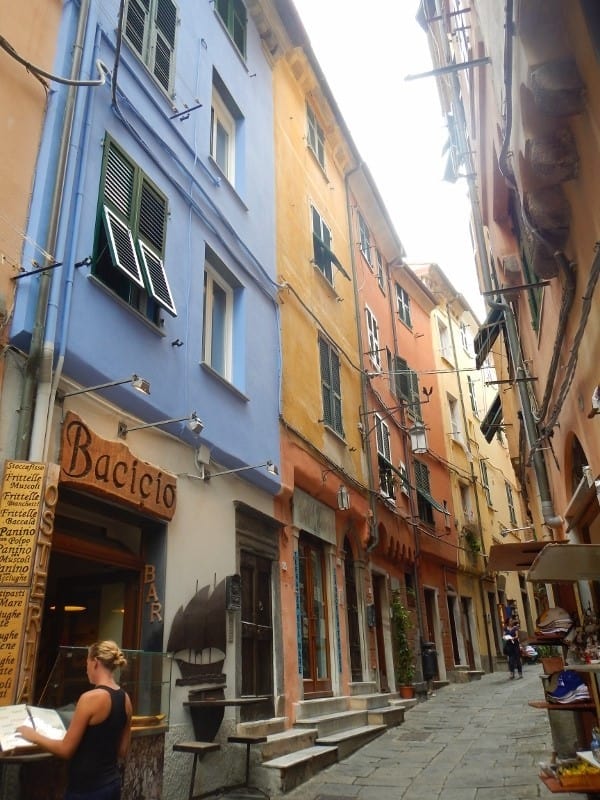 Lanzarote plays host to some serious, world-class level surfing. The volcanic island rises straight up through the water, and because it lacks a continental shelf the waves it gets from the Atlantic are completely unobstructed. With low precipitation, balmy winds and endless sunshine, this laid-back island is every surfer dude's dream.
In the northwest, El Quemao is a commanding left and right-hand reef break. You can experience colossal swells of up to five metres high, rivalling those in Hawaii. This area is meant for the expert. The waves continuously form quick tubes with vertical descents, perfect to enter, descend and ride the tube.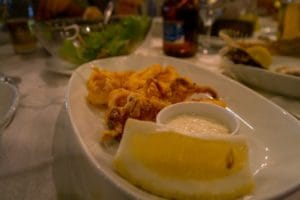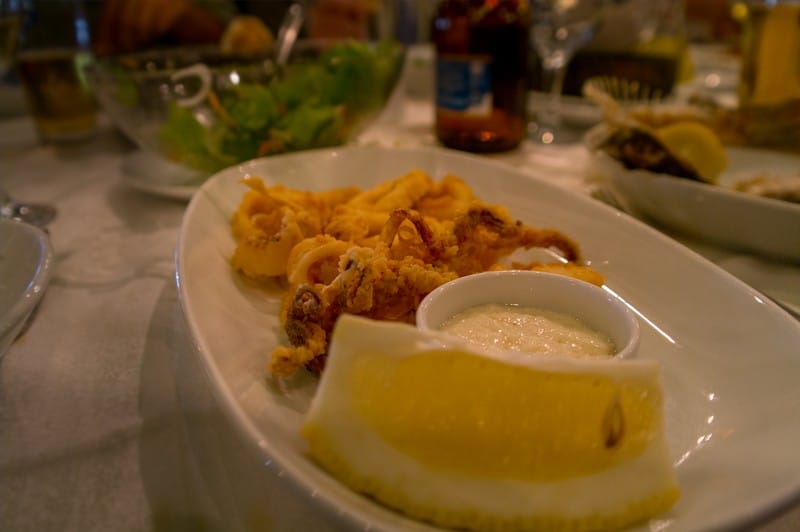 Seven of the Best Restaurants on Lanzarote
Table Arrcife Known for their burgers, tapas and their large selection of beer.
Casa de la Playa, Arrieta Go for authentic Canarian seafood cuisine overlooking the beach.
El Mirador, Playa Blanca Enjoy seafood by the ocean!
Cofradia de Pescadores, Playa Blanca Specialising in seafood; ask for the fresh fish of the day.
Restaurante del Diablo, Timanfaya This lunch-only restaurant utilises volcanic heat to cook their various meat dishes.
El Tenique, Tiagua They offer delicious meat fare. Their popular Cabra is served on Sundays.
El Chupadero, La Geria Situated in wine country, enjoy a glass of vino, tapas and live music.
Hippy Holidays – Low Impact Lanzarote
Pack a lunch and explore former Hippy Heaven, Papagayo, by bike. There is a family-friendly beach with calmer waters to paddle in and swim. There are also out-of-the-way places for older children to explore.
Visit Timanfaya National Park. It is 50 km² of expansive plains, volcanic ash, fossilised lava, geysers and boulders. Amp up the exotic by joining a Camel Train to explore this region.
Consider getting around by bicycle to get exploring areas off the beaten path, as well as beaches, finding smaller towns and farmers' markets.
Fancy a Holiday in Malta? Now You Can Fly from Southend
As of October 29, 2017, EasyJet is scheduled to fly twice weekly from London Southend Airport to Malta year-round. London Southend has its own train station that runs up to six trains per hour to and from central London. This will carry passengers from Essex to the South End.
Malta, south of Sicily, has grown in popularity. The weather is great year-round (19 to 30 degrees). It is also the home of three World Heritage Sites.
Inland from Alicante: Seven Out-of-the-Way Places
Alcoy Here you will find Barchell Castle, the convent of St. Augusti and church of Santa Maria. The Moors and Christians festival is a must see.
Le Romana See cave houses; there are some cave properties currently in use.
Aspe Grapes grown in this region are tied to a custom of eating 12 grapes at New Years.
Cocentaina While at the village of La Villa, visit the Comtat Palace.
Ontinyent Archaeological finds around the area date back to the Bronze Age and Iberian period.
Bocairent Cobbled streets and architecture allow you to see what life was like many centuries ago.
Guadalest Go see the castle of San Jose. Access to this fortress is via a natural tunnel through the rocks.
Benidorm by Drone
Viewing Benidorm by a drone shows the magnificence of this area. The ocean is a stunning blue-green; the eye never tires of it. Numerous apartments and hotels hug the beaches of Playa Poniente and Playa Levante. In between these seafronts lies the Canfali vantage point with the majestic Mal Pas cove at its foot. You can also see the energetic lights of theme parks. Benidorm has five of them. The Las Vegas-style Benidorm Palace can also be seen. The beautiful Villaitana golf course looks smaller than its actual two 18-hole golf courses. These landmarks invite you to come and play.
Responsible Travel – Surfing in Lanzarote- https://www.responsiblevacation.com/vacations/lanzarote/travel-guide/surfing-in-lanzarote
Surfing in El Quemao http://www.hellocanaryislands.com/surfing/lanzarote/surfing-el-quemao/
Surfinglife.com (by Rich) http://www.surfinglife.com/surfing-in-lanzarote-canary-islands-3/

We have been wearing out our jandals (Kiwi for flip-flops) on our travel adventures around the world since 2009. We think our blog is thought provoking and a little witty. But we have been proven wrong before. Find out more about us here...