This week we couldn't just put up only one Hump Day photo as this was definitely the cutest Highland Cow calf we have ever seen!
We were recently driving in the Isle of Skye when we spotted this tiny guy. Prepare yourself for a cuteness overload.
He seemed curious as to what we were doing so wanted to take a closer look.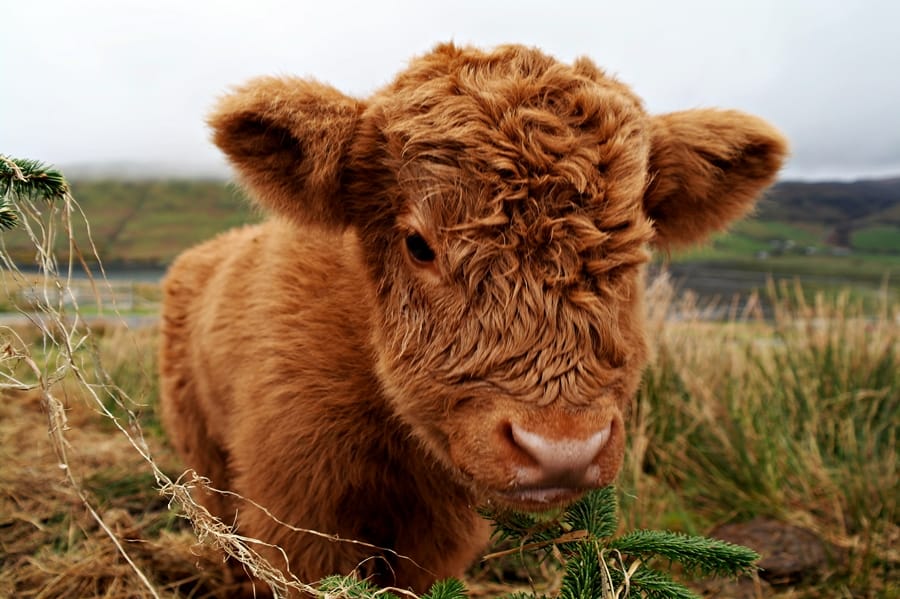 He than became intent on grabbing his next meal from the spiky fronds on the small pine trees.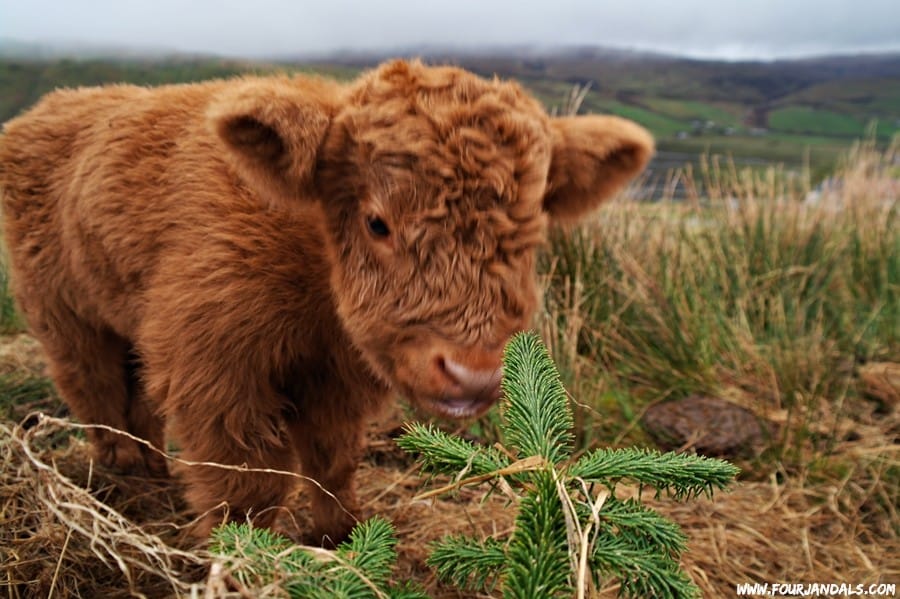 We just missed the shot when his tongue was poking out!
Finally he got bored with us and the spiky fronds so gave in and snuck off to be by his mummy again.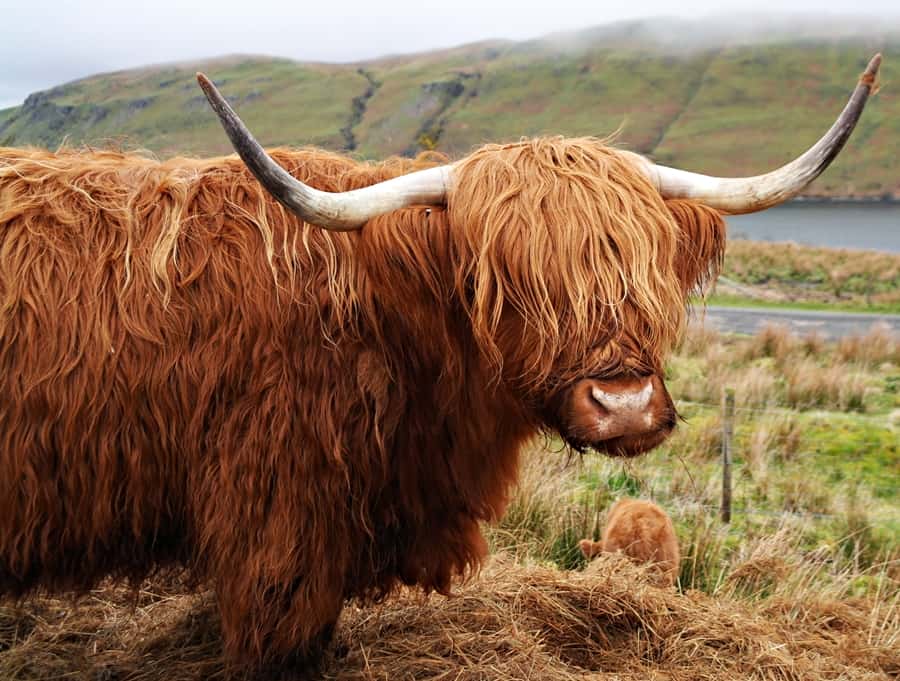 We had never seen a baby Highland cow (or "coo" like the locals say) and were glad we had this perfect opportunity. It definitely helps put a smile on our face when we look back at the photos and helps us get over Hump Day.
If you want to get up close with one in Scotland then follow our guide to driving in the Scottish Highlands for the best opportunity.
If you don't know what Hump Day is then check out this post. Basically each Wednesday we post up a picture of something that we have found helps us imagine NOT being at work and helps us get to the weekend faster. It could be just a relaxing beach, a surfing location, a great snorkelling spot, a destination or in this case a super cute Highland Cow calf!
Does this cute Highland Cow help you get over Hump Day?