About Us
Welcome to Four Jandals Adventure Travel Blog
So glad you wanted to learn a little bit more about the site! This is one of the worlds leading adventure travel blogs that provides you with tips, tricks and travel guides for the best travel adventures in the world.
Our main goal is to inspire others to travel. We want to do that by providing adventure travel tips and tales to help you step out of your comfort zone, in comfort.
Where it all began…
It started in 2009 when Cole began wearing out his jandals around the world. Leaving New Zealand Cole headed overseas for the typical Kiwi overseas experience, or OE.
After 4 years, 45+ countries and more crazy experiences and adventures than he can count, Cole is now back in New Zealand. Luckily the Four Jandals adventure continues…
Introducing Moss and Rebecca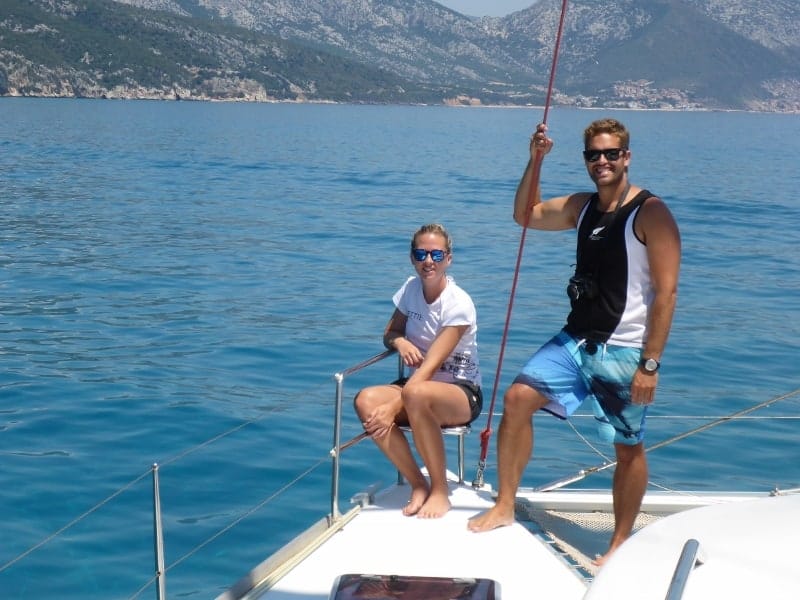 In May 2014, Moss (Cole's brother) and his partner Rebecca left their corporate jobs, sold everything including their beloved red jetski, and packed their bags.
Their love for the water has influenced most destination choices. So far they have spent 9 weeks exploring Turkeys coastline, sailed the Mediterranean, experienced Vertical Blue's freediving event in the Bahamas and explored underwater attractions of the West Indies and Caribbean. Now their adventure continues!
More about Cole's adventures and the origins of Four Jandals
At the end of 2009 I sold everything but my snowboard and travelled around the world to Canada with my girlfriend.
I settled in one of the most beautiful places in the entire world, Jasper, in the heart of the Rocky Mountains. For 10 months I snowboarded during the winter (ending up in hospital injured) and then guided a white water raft in the summer.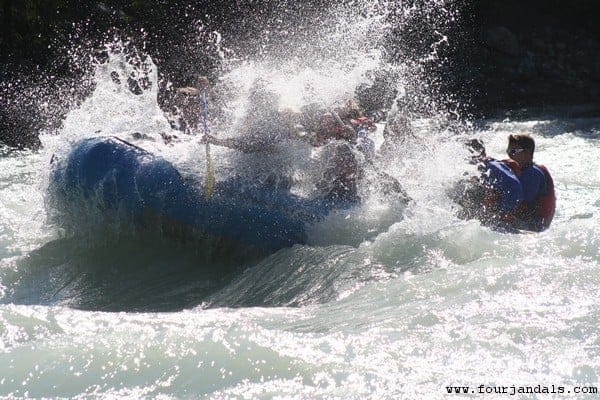 However, the blog only began on an epic 18,000 km road trip across Canada and America. At the time we were only writing in a little notebook each night about how much we spent, how far we travelled each day and what we saw and experienced.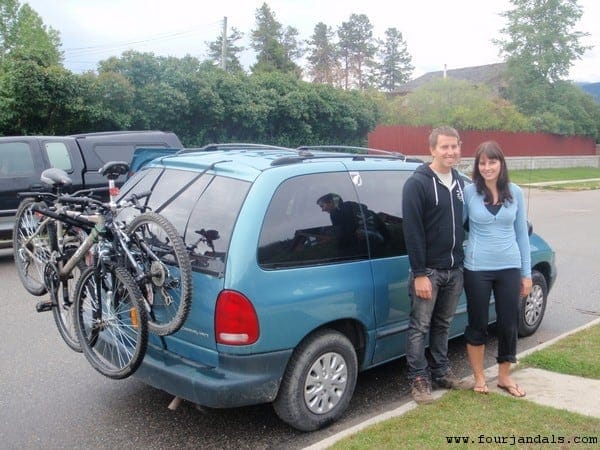 From there the blog continued to grow and became my full time job for 2 years as I explored Europe, Africa and South East Asia.
Since returning to New Zealand I knew I didn't want to finish the travel blog. Luckily with Moss and Rebecca taking over the adventures and couples travel advice can continue!
Partner with us.
I would love it if you contacted us via email or subscribed to receive regular updates. I look forward to hearing from you and thanks again for reading.