About Me
Welcome to Four Jandals Adventure Travel Blog
So glad you wanted to learn a little bit more about the site! This is one of the worlds leading adventure travel blogs that provides you with tips, tricks and travel guides for the best travel adventures in the world.
Our main goal is to inspire others to travel. We want to do that by providing adventure travel tips and tales to help you step out of your comfort zone, in comfort.
Where it all began…
It started in 2009 when Cole began wearing out his jandals around the world. Leaving New Zealand Cole headed overseas for the typical Kiwi overseas experience, or OE.
At the end of 2009 I sold everything but my snowboard and travelled halfway around the world to Canada with my girlfriend.
It didn't take us long to settle in one of the most beautiful places in the entire world, Jasper, in the heart of the Rocky Mountains. For 10 months we snowboarded during the winter (both ending up in hospital on separate occasions) and then guided a white water raft in the summer.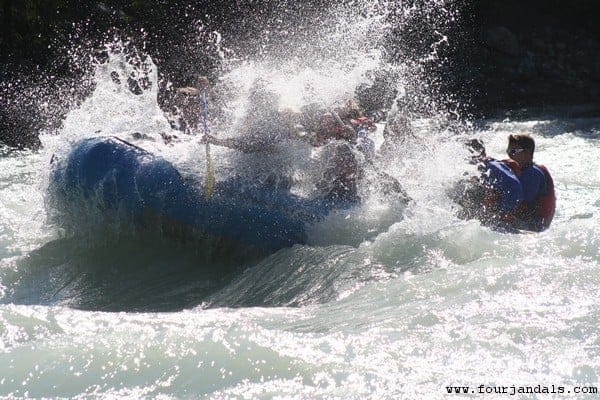 However, the blog only began on our epic 18,000 km road trip across Canada and America. At the time we were only writing in a little notebook each night about how much we spent, how far we travelled each day and what we saw and experienced.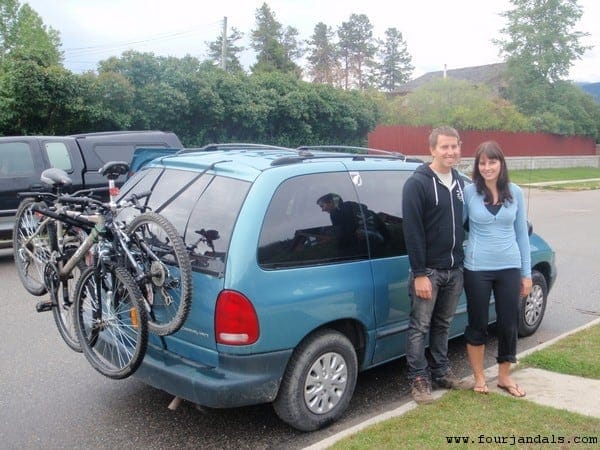 Yes, we spent 8 weeks driving, cooking and sleeping in that wee little van!
Leaving the huge portions of North America behind we settled in Scotland late in 2010. Since then we have done some crazy adventures and visited another 14 countries thoughout Europe. We don't plan on stopping there any time soon with so many fascinating cultures to live in, local foods to devour and adventures to experience.
More about Cole
I grew up in a really active family who basically lived in the water. My brother was an Olympic swimmer and my whole family has represented New Zealand playing Underwater Hockey at one time or another. And yes it is a real sport!
Whether it was surfing, diving, mountain biking or any sport in general, I have always found it hard to sit still for too long.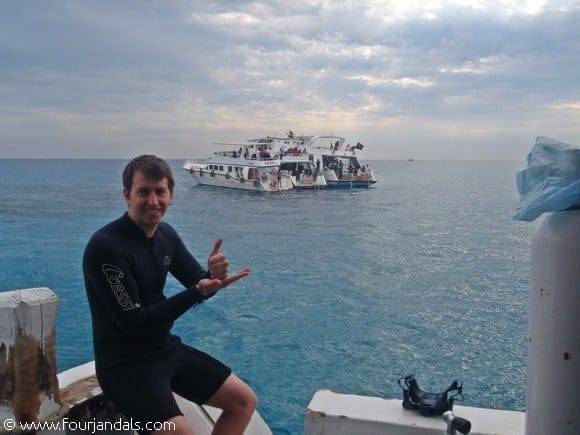 With sport I always had the chance to travel and I guess this is where the travel bug came from. Family trips to Australia and the Pacific Islands just made me hunger for more.
After finishing University in 2006 I packed up my snowboard to work abroad in California at a ski field. You wouldn't think that a trip to USA would open up my eyes to travel but it did. Embarking on that solo travel trip taught me a lot about myself.
Returning to New Zealand I pursued what I thought was my dream job in Environmental Planning. I didn't know it at the time but my hunger for travel would slowly eat me up from the inside.
When Adela suggested we head back overseas in 2009 I jumped at the chance. The rest is history. Fast-forward to now and I realise that I have been fortunate enough to combine two of my passions; travel and social media, and develop the Four Jandals brand over the past 2 years.
Now I want to use my passions and skills to help other companies reach their communities and dreams.
Partner with us.
I would love it if you contacted us via email or subscribed to receive regular updates. I look forward to hearing from you and thanks again for reading.