Self-Flying Planes And The Future Of Air Travel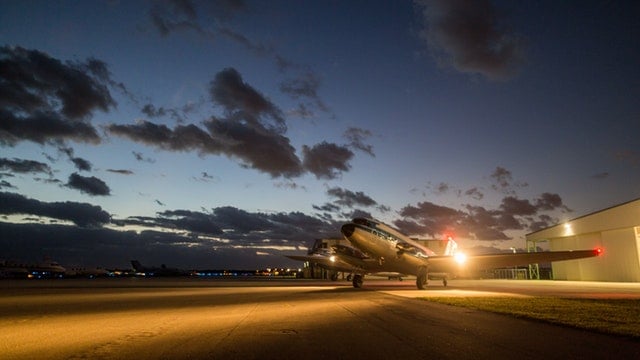 Since the Lion Air and Ethiopian Airline crashes of Boeing 737 Max planes were discovered to have been partly caused by software and automated systems, many people have wondered how safe automated air travel really is. Although some older commercial airliners still use good old fashioned pilots in the cockpit, a growing majority of commercial airliners have automated systems. These systems are capable of replacing pilots; controlling the aircraft and even complete safe landings.
Despite worries by consumers, it seems inevitable that the future of air travel will be self-flying planes. Self-flying planes used to be in the realm of sci-fi, but with innovations in technology, and the prospects of reduced costs for airliners, planes that self-fly aren't as far-fetched as they once seemed.
In recent times technological companies have heavily invested into self-driving cars. And airline companies have also followed this trend, albeit with less fanfare.
Airbus
Aviation industry giant, Airbus, is currently developing an air taxi. This taxi, dubbed Vahana, is a tilt-wing, multi-propeller aircraft capable of takeoff and flying about 50 miles. Although meant for urban transportation, it is not hard to imagine Airbus taking the leap to larger, more efficient aircraft.
Boeing
Despite the Boeing 737 Max disaster, Airbus's main rival, Boeing has revealed that plans for self-flying airplanes might be on the way sooner rather than later. The company's vice-president of Product Development, Mike Sinnet, at the 2016 Paris Air Show that "the basic building blocks of the (self-flying) technology clearly are available".
Effects of Automated Flying Systems
Self-flying aircraft come with different effects both positive and negative.
First of all, automated air systems can cause pilots to lose concentration. Since most of the work is done by the computer system, the pilot tends to be lax. This is reportedly what happened in the Air France Flight 447 crash in 2009. The autopilot switched itself off and the pilots were unable to figure out the course of safety.
Aside from losing focus, spending a lot of time flying with automated systems is reported to dull the ability of pilots to fly planes without help. Airplanes rely more and more on automated systems now. For example, a pilot of a Boeing commercial plane reportedly only manually flies the plane for 3-6 minutes.
The Aviation Industry's Stance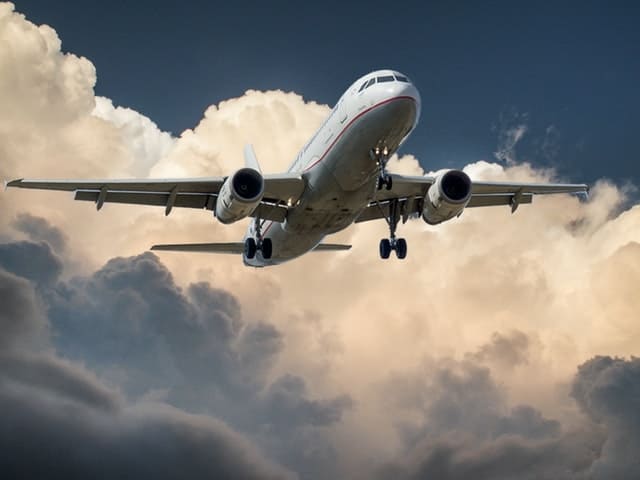 Despite some of the misgivings and effects, the aviation industry fully supports automated systems and is actively looking for ways to manufacture completely automated aircraft.
This stance is due to a couple of reasons.
Airliners claim that they would save money and solve the problem of a few qualified pilots in a single stroke with automated systems. By changing the design of the cockpit, and the front of the aircraft, they would save power expended and the cost of using such power.
As pointed out earlier the big players in the industry are actively testing out fully automated systems. Aside from Airbus and Boeing,  delivery agencies Amazon and UPS are developing their own crafts to help with automated deliveries.
The German company Volocopter has gone further by testing out air taxis since 2016. From Google to Uber to Bell, all the big players are actively interested in these vehicles.
The Consumer's Stance
The excitement in the aviation industry is not fully matched in the consumer market. Although many folks do not recognize the extent that automation plays in flying aircraft, reports suggest that most people are more comfortable with having a driver in the cockpit, instead of a computer.
The reason for this apprehension is mostly due to a lack of information about how much safer and efficient automated systems really are. If more people realized how much safer it is, they'd be more willing to adopt it.
The Future of Air Travel
The cold, hard truth is that automation is here to stay. As technology continues to grow and giants in the industry continue to pump money into funding, the automated system will continue to be used and developed.
Despite misgivings by the public, automated systems are the safest means of traveling. Air travel is statistically the safest means of travel, and most accidents have been as a result of human error, not machines.
Large airplanes might adopt fully automated systems later than smaller air taxis because of the cost and technology required, but we are convinced the future of air travel will be self-flying crafts sooner rather than later.
4 Essentials for Travelling in Comfort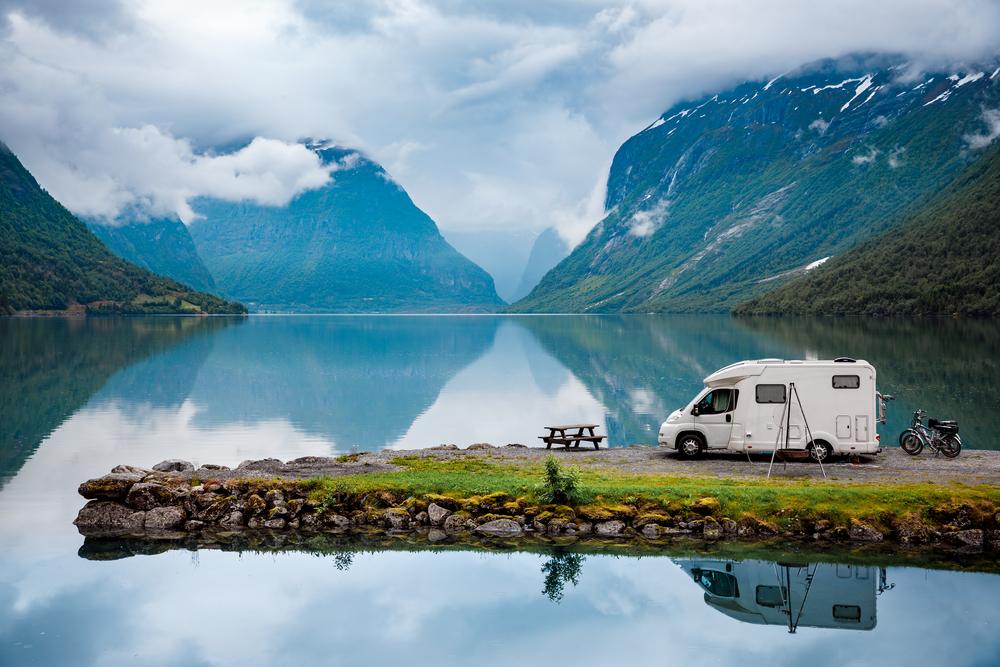 If you've ever read our blog before, you know that we prioritize comfort above all else when we're preparing to visit a new city, country, or continent. Of course, we've got our jandals with us, but there are a number of other travel essentials we're sure to bring along on all of our adventures.
Looking for ways to maximize your comfort while you're exploring the globe? Read on to learn all about our 4 essentials for travelling in comfort.
1) Practical luggage
Your luggage is essentially the star of the show when we're talking about travelling in comfort. After all, you'll be lugging it around from the train station to the airport and everywhere in between. Needless to say, you'll want to have something that's easy to transport, practical, and light so that you're not struggling to make departure times or barely managing to get your bag up a flight of stairs.
There are a few different options to consider when choosing the right luggage set for your preferences. Let's take a look.
Backpacking packs: If you tend to pack light and travel for long periods of time, a backpacking pack could be the most practical option for you. They're generally pretty lightweight, can be used as carry-ons if they're small enough, and they're easy to haul around with you as you move onto your next destination.
Rolling suitcases: If you're not so keen on holding the weight of all your belongings on your back, a rolling suitcase might make the most sense for you. Plus, they're available in plenty of sizes so whether you pack heavy or on the lighter side, you'll surely be able to find a suitcase that suits your needs.
2) Comfortable shoe options
In addition to your travel jandals, you'll probably want to pack a few other options so that you can fit in with the culture of your destination and be able to do all of the activities that you travelled for in the first place. A pair of dress shoes would be useful if you fancy going out for nice meals or enjoy spending your evenings out on the town. And if you need a pair of comfortable tennis shoes to get you from point A to point B, a pair of stylish athletic shoes like Nikes or Inov 8 shoes would be perfect for exploring the city on foot while also fitting in with the local fashion.
3) Clean clothes
Travelling isn't always as glamorous as social media makes it out to be. Sometimes, you'll be feeling tired, disheveled, and in desperate need of a place to call home, if only for a few days. Which is why we're recommending that you make an effort to have clean clothes always at the ready. Trust us, it'll make a massive difference! No washer or dryer? No problem, just handwash your clothes with some all-purpose castile soap and you'll feel fresh, clean, and ready to take on your next adventure!
4) In-flight care package
While it's exciting to be en route to your next travel destination, taking a long flight is anything but comfortable. But just because you're not in first-class doesn't mean you can't enjoy the luxury on the other side of the divide. Building yourself an in-flight care package is a great way to get the comfort of luxury travel while staying in the range of your budget.
Here are a few items to include in your care package:
Snacks
A neck pillow and blanket
A book or magazine
Headphones
Hand sanitizer
A change of clothes
Facial wipes

Wrapping up
Travelling might be all about stepping outside of your comfort zone, but that doesn't mean you have to be uncomfortable while you're doing it. In order to travel in comfort, simply make an effort to:
Buy practical luggage
Find comfortable shoe options
Clean your clothes
Pack yourself an in-flight care package
If you use these four tips, you'll be able to hop from adventures in Sydney, Australia to relaxing vibes in Austin, Texas totally at ease. Have any travel tips of your own? Be sure to share them with us in the comment section below.
Planning A Family Trip To The Canadian Niagara Falls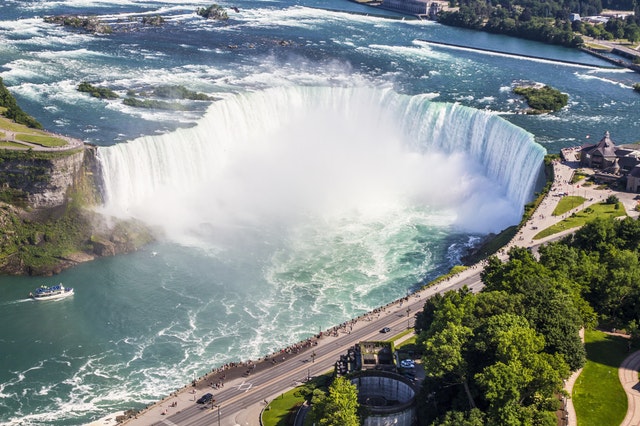 If you are a regular reader of this blog you will know that we are big fans of the Niagara Falls. Over the years, we have written about visiting this fantastic tourist destination several times. But, the other day we realized that we have never put together one that is designed for families to use. So, here is our short guide to visiting the Canadian side of Niagara Falls as a family unit.
Spend at least one night in a Fallsview Hotel
As you can see from this website there are some fantastic hotels in the area. There are several five-star hotels that offer family rooms with a view of the waterfalls. Everyone is sure to remember staying in a room like that, especially if you are there to see the light show and fireworks display that takes place at various times during the year.
Take the Hornblower cruise
Getting a panoramic view of the waterfalls from your room is one thing, but to truly experience them you really do need to get closer. The Hornblower cruise is one of the best ways to do this. During the tour, you are taken very close to the base of the waterfalls. The noise is phenomenal and you end up really appreciating just how powerful all of that gushing water is. Just make sure that everyone wears the waterproof poncho that is provided. There is a lot of spray and even during the summer months, the water is very cold.
Journey Behind the Falls
If, for some reason, you don't fancy getting on a boat take the Journey Behind the Falls tour instead. You start your tour by getting into an elevator that takes you deep into the earth so that you are level with the base of the waterfalls. After a short walk through some caves, you emerge onto a walkway that is located just a few meters from the base of the waterfalls. This tour provides you with some great photo opportunities.
Enjoy the Niagara Butterfly Conservatory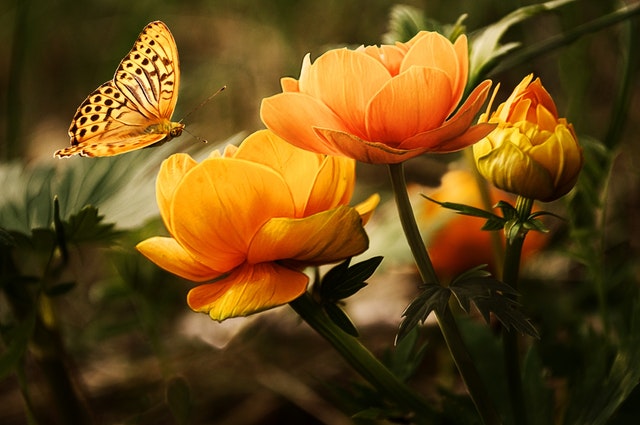 The self-guided tour at the butterfly conservatory only takes between 10 and 30 minutes to complete. So, this is an attraction you can easily fit into your itinerary. 
Enjoy the Botanical Gardens
If you have enough time, explore the Botanical Gardens. The Butterfly Conservatory is located in the gardens.
Visit the Great Canadian Midway
This is a 70,000 sq foot arcade that features hundreds of games. You could be in there for days and still not get around them all. It is a great way to let the kids relax.
Enjoy a trek with your kids
If you enjoy hiking with your kids you are in luck. The area has plenty of family-friendly trails for you to enjoy. There is something for everyone from beginner to advanced hikers. You can find out more about what is available from this website.
Be sure to plan ahead
Regardless of what you decide to do, our advice is to plan carefully and consider booking tickets in advance. Some of the attractions we mentioned above get very busy. If you already have your entrance tickets you can skip the queues.
Top 3 Trekking Destinations in Nepal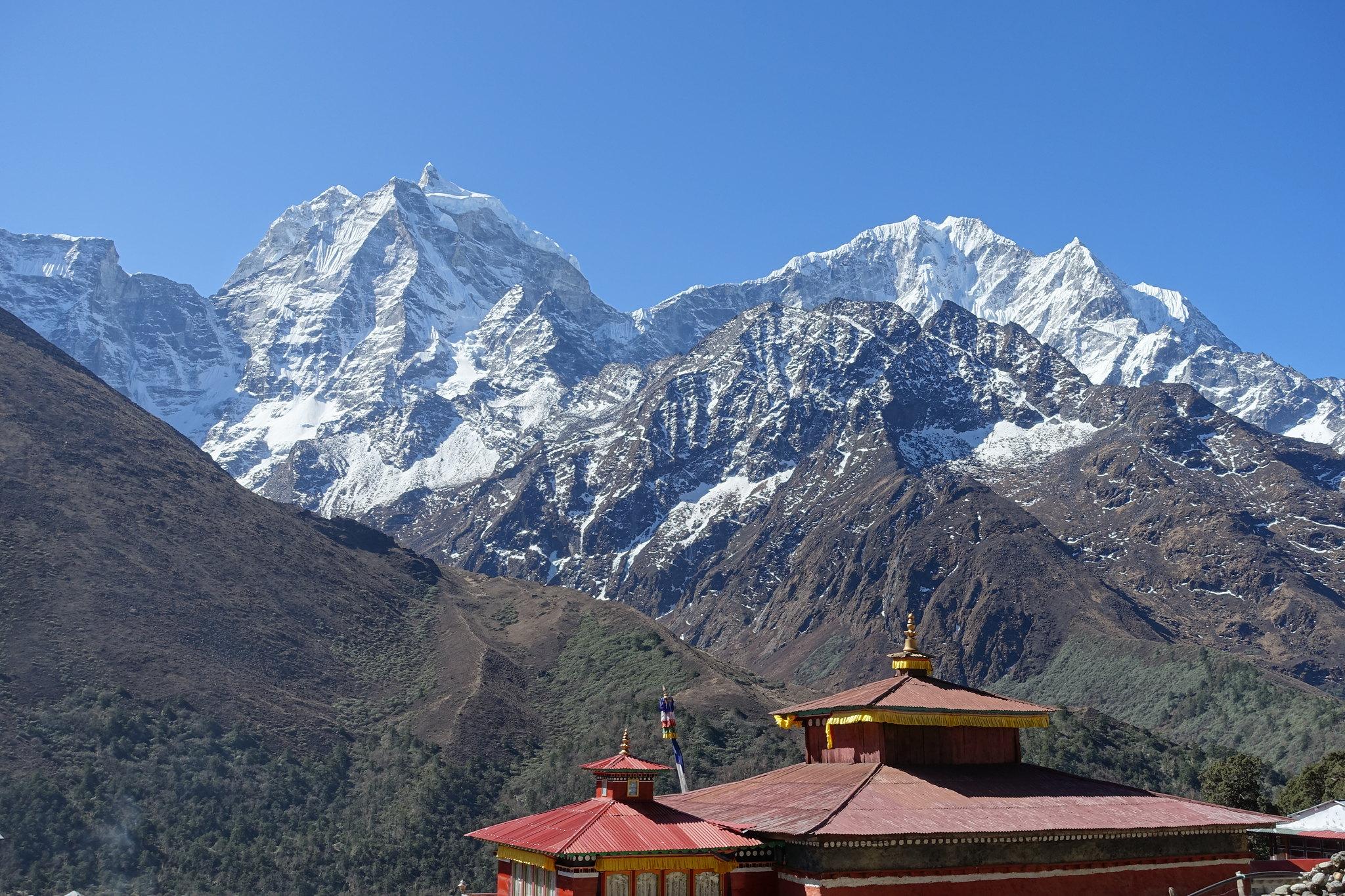 Nepal is a country of diverse topography, having destinations for splendid trekking adventures. A combination of scenic pleasures and warm hospitality wherever you travel is what trekking in Nepal offers.
The diversity of land formations facilitates to trek in Nepal at any time of the year. Here are the top 3 trekking destinations in Nepal to choose from the list for your next adventure.
1. The Everest Region
Trekking to the lap of Mt. Everest stands as one of the most exciting treks you can do in Nepal. You have a wide range of options for trekking in the Everest region, including Everest Base Camp, Three Passes, Everest-Gokyo, and Everest Panorama.
From walking through the foothills of the world's highest mountain to glacial lakes and high passes, the Everest region has all the essentials for a great trekking adventure.
The most popular trek in this region is the Everest Base Camp Trek which takes you to the base camp of Mt. Everest. The trekking trail takes you through subtropical forests to 5,545 meters at Kala Patthar. You get the best views of Mt. Everest and the surrounding mountain peaks from Kala Patthar.
The main highlight of trekking in the Everest Region is the mesmerizing mountain views of Everest, Lhotse, Ama Dablam, Changtse, Pumori, and Nuptse. You can find comfortable teahouses and lodges en-route the trekking trails of the Everest Region. These offer services like twin beds, local food, hot showers, and squat toilets.
However, if you prefer a more comfortable trek, you can choose the Everest Base Camp Luxury Lodge Trek. The luxury trek adds up features like comfortable beds with luxury mattresses, WiFi services, full-body massages, varieties of food choices, and a scenic helicopter ride back to Kathmandu from Kala Patthar.
Best Time for Trekking to the Everest Region
Autumn is the best time for trekking to Everest Region. In this season, the skies remain clear as there is little chance of rain. The temperature ranges from 15 degrees Celsius at night to 24 degrees Celsius in the day.
Dashain and Tihar, two of the most significant festivals of Nepal, also fall in this season. However, you have to make an advance booking if you choose the world-famous Everest Base Camp Trek in Autumn.
Likewise, spring is a good season for trekking in this region. The temperatures are slightly higher than during autumn but still favorable for trekking. A few rain showers may take place but nothing too heavy to disturb the trek.
En-route the trekking trails, the forests are lush green and filled with blossoming flowers. Teahouses are less crowded and quieter as compared to autumn.
2. The Annapurna Region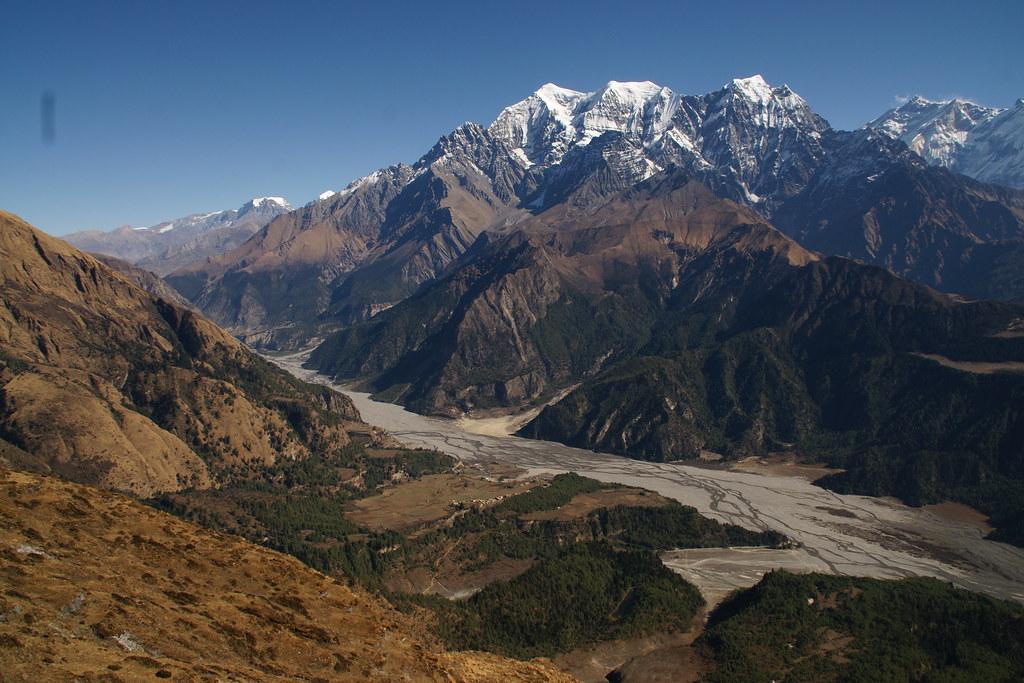 Adored by trekking enthusiasts from all around the world, the Annapurna Region is another popular trekking destination in Nepal. The Annapurna Circuit Trek is a world-famous trek. Along with it, Jomsom-Muktinath, Poon Hill, and Mardi Himal are other best trekking destinations in the Annapurna Region.
The Annapurna Region is a perfect blend of subtropical forests, high valleys, high passes, traditional villages, and breathtaking views of the high Himalayas. The main highlight of trekking in this region is the majestic mountain views of Annapurna, Dhaulagiri, Machhapuchhre, Hiunchuli, Lamjung, and Nilgiri.
The Annapurna Conservation Area is home to 1,226 species of flowering plants, 105 mammals, 518 birds, 40 reptiles and 23 amphibians. The rich flora and fauna diversity of the Annapurna Sanctuary is a highlight of its own.
The Annapurna Region is also great for backpacking Nepal alone. Since signposts and accommodation facilities are well marked along the trekking trails, you won't need to worry about getting yourself lost in the woods.
Best Time for Trekking to the Annapurna Region
Spring is the best time for trekking to the Annapurna Region. In this season, the temperature ranges from 16 degrees Celsius at night to 25 degrees Celsius in the day. The forests of the Annapurna Sanctuary are fresh green and filled with colorful blossoms.
Autumn is also a suitable season for trekking to the Annapurna Region. Lively teahouses amidst falling leaves decorate the entire trekking routes.
However, due to the popularity of the trekking trails, autumn can be a little overcrowded. You may struggle to find excellent accommodation and timely flights. On top of it, the crowded trails may end up decreasing the overall adventure of the trek.
You may have to pre-book if you choose the world-renowned Annapurna Circuit Trek in Autumn.
3. Restricted Region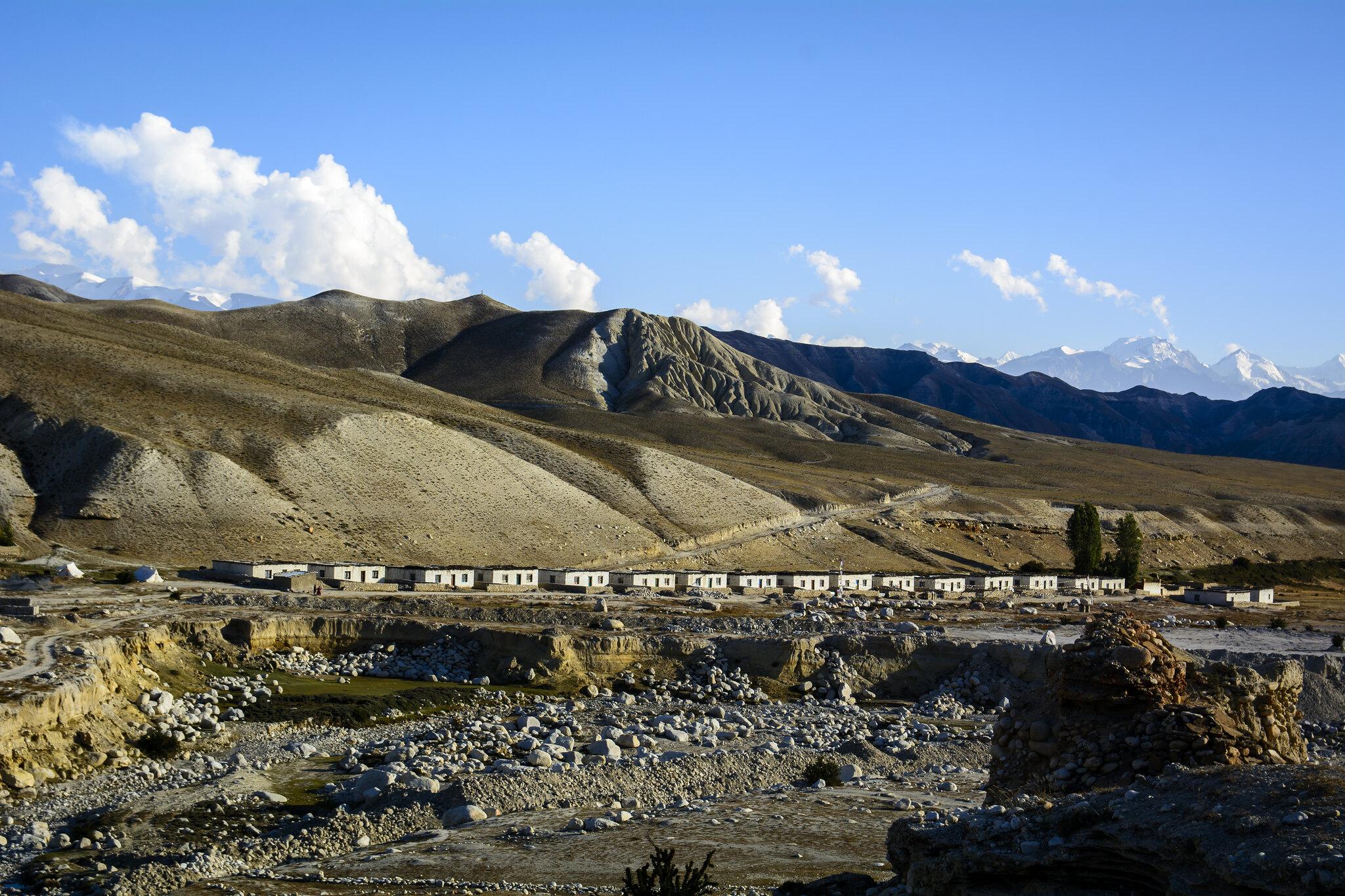 Nepal has several restricted areas that you can trek to have adventure experiences. Some of the best trekking destinations are Manaslu, Upper Mustang, and Tsum Valley. All of these trekking destinations lie in Rainshadow areas, so these regions are trekkable throughout the year.
The trekking routes in the Everest and Annapurna regions are wet, slippery, and unfavorable for trekking in the Summer season. However, restricted areas are where the rain shadow regions shine. The backdrop of the mountains is free from the rainy clouds with little chance of rainfall throughout the year.
The main highlights of trekking in the Restricted Region are the mountain views of Manaslu, Ganesh, Himchuli, Sringi, Boudha, and Nilgiri.
The secluded and serene trails are best for vloggers pursuing unexplored landscapes. Also, the restricted regions of Nepal offer some of the best footages for beginners trying to start a vlog to show the world. For instance, the Forbidden Kingdom of Lo and the rustic trans-Himalayan terrain of Mustang are a few to name the highlights of trekking to the restricted regions.
Best Time for Trekking to the Restricted Region
The restricted region is an excellent choice for trekking in Nepal during the Monsoon. Most of the restricted areas like Manaslu and Upper Mustang are rain shadow regions.
Even in the rainiest months of the year, these regions are sunny and dry. The temperatures range from 22 degrees Celsius at night to 27 degrees Celsius in the day. However, the temperatures may fluctuate at elevations higher than 4,000 meters.
Don't get me wrong though; the restricted regions are trekkable during the autumn and spring as well. The temperatures are favorable, and there are accommodations available throughout the trekking trail.
Final Say
There are lots of trekking destinations to explore during your visit to Nepal. Choosing any region from the above list of top 3 trekking destinations in Nepal offers its peculiarities for you to enjoy during your journey.
Some of the regions may be favorable for one season while some are for other seasons. Nevertheless, Nepal boasts various locations for trekking in every season.
We have been wearing out our jandals (Kiwi for flip-flops) on our travel adventures around the world since 2009. We think our blog is thought provoking and a little witty. But we have been proven wrong before. Find out more about us here...
What Are You Looking For?