Plan An Awe Inspiring Trip To Western Australia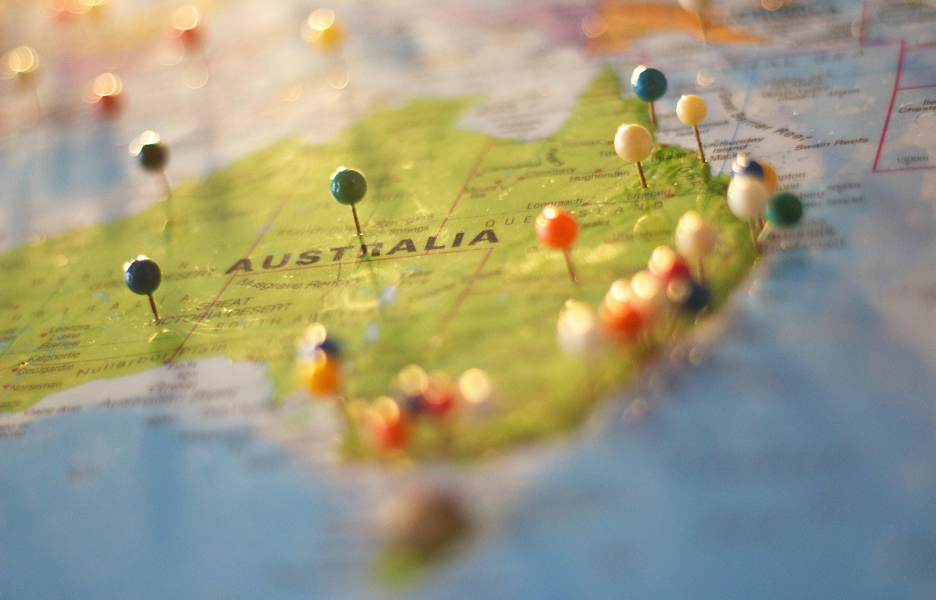 Gaining the opportunity to visit Western Australia is the chance of a lifetime that must be grasped with both hands, as it's a destination that many people can only dream of visiting. Travelling to W. Australia from any European country can often take several days of flying and driving, but if you are able to withstand this experience then you will no doubt be greeted with the most awe inspiring of locations upon arrival. Planning the perfect adventure can sometimes seem like an almost impossible thanks to thousands of activities and entertainment available, but there are a few simple tips and tricks that you can take on board to ensure your vacation can be treasured forever. So, if you want to find out more, then read on to uncover some of the best ideas and concepts that you can utilise today to plan the most amazing adventure through Western Australia! 
Exploring The History 
There's such a wealth of history and culture across Western Australia, with hundreds of unique places to visit perfect for any kind of traveler. From weird and wonderful rock formations partnered with ancient Aboriginal sites, to vast green vineyards supporting world renowned wineries just a short drive from unfathomably clear water at almost every beach spot, Western Australia really is a land of seemingly endless exploration for all. If you are a bit of a history or culture buff and you'd like to experience as much of this as you can during your trip, then it's a great idea to research the Golden Pipeline Heritage Trail. It can take you through some of the most iconic spots inside Western Australia, from gold mining facilities to grand museums and art galleries too.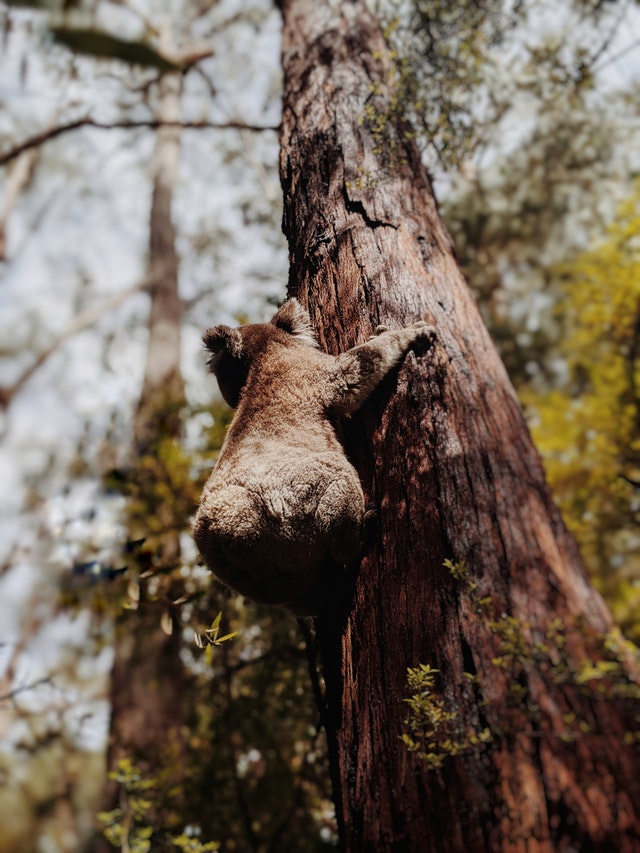 Meet Mother Nature 
Failing to explore the wonders of Mother Nature during your trip to Western Australia is such a missed opportunity, as the landscape and wildlife is unlike any other country on earth. Australia is such an enormous land mass, meaning the weather and climate is completely different on one side of the island when compared with another. For example, in the NW (north west) regions of Western Australia, the general landscape consists of broad flat plateaus, arranged neatly next to several mountain ranges, whereas the eastern area of WA is made up of immense hot deserts. WA is larger than Western Europe in its entirety, and it contains Australia's sunniest capital city along with its  whitest beach, greatest outback expanse, and even one of the oldest known cultures on our planet today. Whether you want to trek through the beautiful nature reserves, raft down invigorating white water, dive in the sea with the fishes or climb to the highest peak, there's bound to be an awe inspiring experience that's perfect for your unique presences. 
Planning the best trip to Western Australia has never been so simple when you are able to make the most of the brilliant ideas and concepts detailed above! Be sure to pack your sunscreen, as the temperature is never forgiving.
Injured in a Car Accident While Travelling through Florida from Another State?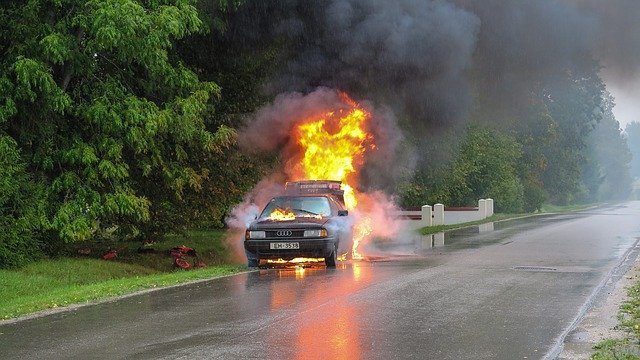 First of all, you wish your car accident didn't happen. Unfortunately, the chances of you being in an accident and suffering an injury can increase while traveling. You are probably driving more miles than usual and, maybe, taking part in more activities than you would on a normal day.  
It all adds up to this: getting injured in a car accident can catch you off guard. Various kinds of pain and aches, taking time off from work to visit doctors and chiropractors are inconvenient, to say the least. 
What's more, nothing can prepare you for something like this. There's no step by step guide for what to do next. All you know is that you need help.
So what do you need to know to protect yourself legally after being injured in a car accident in Florida while traveling from another state?
Handling the auto insurance claim from your home state 
The most important thing you need to know about auto insurance is that it extends beyond state lines. Therefore, if you bought your car in your home state but got into an accident in Florida, your insurance policy still covers you.
In other words, because your car insurance will cover you no matter where you are in the U.S., filing an insurance claim for an out-of-state car accident is the same process as filing a claim for an in-state accident.
Similarly, when you carry Uninsured/Underinsured Motorist (UM/UIM) coverage in your state, if another driver is liable for your car accident in Florida, you should be covered under your own UM/UIM insurance policy.
However, if you cannot settle the claim, you will have to file a lawsuit under Florida's laws. Because the accident occurred in Florida, it falls under this state's jurisdiction. 

Filing a personal injury lawsuit  
Let's look at an example: You live in the city of Valdosta, Georgia. One winter, you decide to make a road trip to Miami for vacation. While driving through Florida, your car gets hit by another driver. He is visiting family in Florida but he is also from out of town, living in Alabama. 
You're injured in the car accident and decide to sue the negligent driver whose actions led to the accident. In general, you can file a lawsuit in the state where: 
The car accident occurred (Florida), or

The negligent party resides (Alabama).
Dealing with the laws of at least two states 
"It may not be easy to understand which laws apply to your car accident. If you were injured in an accident in Miami and you're from another state, in general, you're going to be dealing with, at least, Florida law and your state's law. That's why your car accident case can be similar in many ways to that of someone who lives in Florida. However, you often have different possibilities for costs' compensation," says Miami car accident lawyer Sean M. Cleary. 
For brevity, the essential information you need to know is that Florida law applies:
In general, to all car accidents that occur in Florida. There is a presumption that the laws of the state where the accident occurred apply, regardless of the residencies of the parties involved.

To the types of compensation you may get. In Florida, you can only recover compensation for your out of pocket medical bills, lost wages and pain and suffering. You can't get compensation for the full billed charges. 
Your state's law will determine at least:
If you have to pay back health insurance from the settlement 

What period of time is available for you in order to sue your UM insurer.
About the author:
Sean M. Cleary is the principal attorney and founder of The Law Offices of Sean M. Cleary, personal injury law firm based in Miami, Florida, representing individuals in car accident, product liability and medical malpractice cases.
Take a Beach Holiday – in Chicago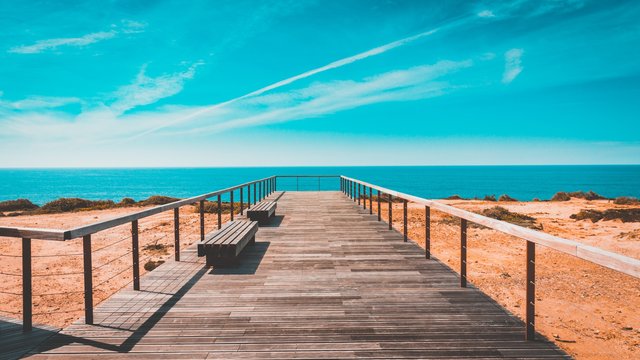 Chicago is the Windy City. It's the place we see in movies, where people wrap up warm in winter and the snow is crisp and even. Or perhaps that's just my impression ever since the release of Home Alone (1990), which, yes, was filmed in Chicago. Although, going by those rules, my impression of Chicago should also be that it's forever December and the actor Joe Pesci stalks neighbourhoods looking for easy to swipe loot. Who knows, maybe that is what he gets up to these days, but I doubt it.
If your impression of Chicago was even slightly in the same ballpark, you might be surprised to learn that the city has 15 beaches spread out along 26 miles of shoreline. I know. Weird, isn't it. Like finding out there's a secret room at the top of the Eiffel Tower or like the first time you see Australia with a line drawn down the middle to show that it's a dog's head on the left and cat's head on the right. Crazy stuff.
Now, before visiting Chicago's beaches, please be aware that Chicago is big. Well, for a start it has 26 miles of beaches. We're hardly dealing with a one horse town. This means it gets congested. A lot. Always travel with the details of a local lawyer to hand. Just in case, otherwise you could find yourself far from home wasting valuable time reading Google reviews when something goes wrong. Anyway, let's get on with it.
Ohio Street Beach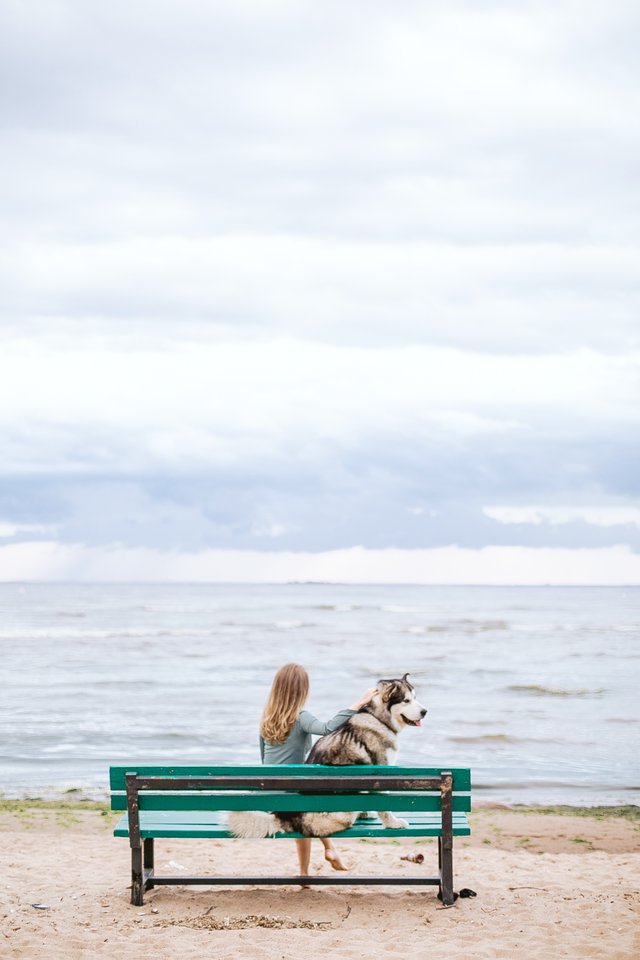 Visiting Chicago usually comes with the advice to stay on the Magnificent Mile (or close to it). This is Chicago's tourist trap of shops, restaurants, architecture, and entertainment. The Ohio Street Beach is the closest beach to the Mag' Mile. This little much loved beach is something of a gem, as it's less visited due to having no on site restaurants or restrooms. But for a stroke or a midday laze? Perfect.
Oak Street Beach
Kick things up a notch with the Oak Street Beach, just north of the Ohio Street Beach. Although not swarming with visitors, you can get food here, making it the perfect beach for dining out and starting the evening off with a little culture. However, if you really want to have a good time…
The North Avenue Beach
This is where people come to have fun. Think food. Think restrooms. Think beach houses, outdoor showers, people getting a tan, and volleyball nets – basically, Rio eat your heart out. OK, perhaps it's not quite Brazil. But Chicago is on the same line of latitude as Barcelona, Rome, and Istanbul.
For all these sandy reasons and more, why not add Chicago to your must-see travel list.
7 Challenges You Face While Traveling With Partner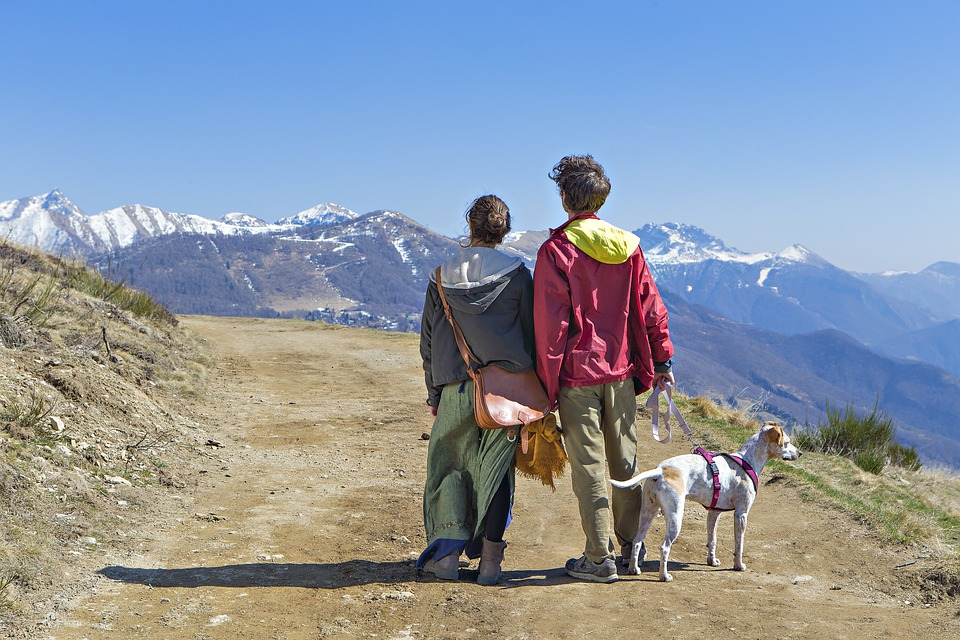 Doing things together with your partner is an amazing way to rediscover yourselves and get to understand each other more. However, sometimes, there happen to be quite a few disagreements based on preferences and convenience. But have you thought what could happen when you travel with your significant other? Will it be an amazing adventure or a nightmare?
To clear the air, traveling together can be wonderful for both of you. Like any other day you do things together, you can come across various challenges during the trip. That will, however, not make the trip a nightmare. Things you can solve together can help you build stronger bonds in your relationship. If you have never traveled with your lover before, you should at least try it.
These are seven of the most common challenges you can expect while on a trip with your partner.
1. Differences in Handling Travel Inconveniences
While planning a trip together, you will have an itinerary of favorite places to visit and things to do there. When the day arrives, things do change. Sometimes, you are forced to change direction or opt for a different activity. That can be an easy decision if you are traveling alone. But things are very different if you are out with your partner.
Natural conditions, regulations, and personal inadequacies can hinder you from achieving all that you planned for the trip. While one can be okay with anything that comes and enjoy the trip, the other will be wondering why they ever left home. For them, changed schedules, timelines, and places of interest is a complete ruin on their journey.
To avoid stress, you should discuss from home about the expectations, realities, and occurrences that can change the course of the trip. Tell your partner that things can change along the trip. Let them understand that it is okay if the planned events are canceled as long as you can do other things together.
For example, when you find that the number of people attending an activity is restricted (especially during the present challenge around the world), you can have a private picnic in the park and enjoy your moments together.
2. How You Spend Your Vacation
While at home, both of you wake up before 4 am to grab a mug of coffee and begin your daily routines. Both of you are busy trying to make something to sustain you. Waking up early and sleeping late is the order of the day. Nobody wants to be fired for sleeping till 8 am or missing the train to the office.
Life during a vacation is pretty much different. No alarm clock, no train to catch, no pressing duties. It is time to relax, have fun, and explore. However, two people cannot have the same mindset. One will want to wake up early and prepare for the day's activities. The other one will want to spend more time sleeping to compensate for the time they don't get enough sleep.
The difference here can bring a misunderstanding that can make the trip awful if you end up in an argument. Knowing what you are after before leaving is essential. Before you set out on a trip, agree on the various activities that you can participate in. If you want to spend more time sleeping, choose activities that you can attend at a convenient time and do not close too early. You can also decide to entertain yourselves in the room instead of spending long hours at cinemas and clubs after dusk.
3. It Might Be Irritating to Be Together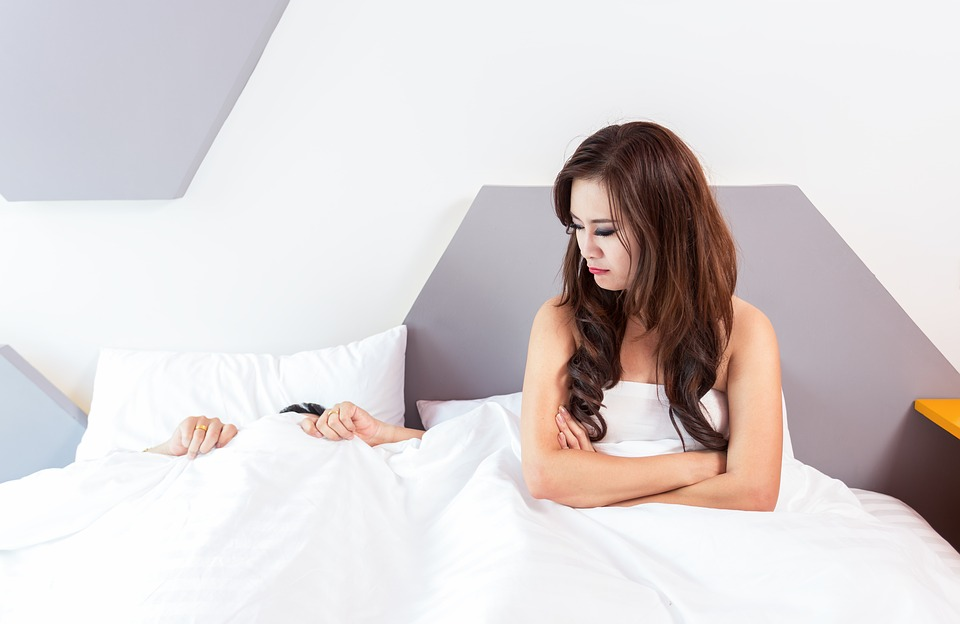 This might be the worst part to read in this piece. You have been spending most of your time at your workplace and meet your partner in the evenings. You talk for a short time and sleep, waiting for another tedious day. That is how time flies, and you rarely recognize each other's flaws. Maybe only some small disagreements that come along the things you use at home.
Traveling together is a completely different story. You are going to spend time with your spouse 24 hours a day, all the days until you return from the vacation. I can only imagine how much you are going to learn some flaws about them, which have been a secret all along. The problem is not knowing that your spouse can be annoying. Standing there and watching them get into your nerves is the uphill task.
Tolerance is a policy that can help both of you to stay together and enjoy the vacation. However, you should freely express to each other and draw clear lines about what you do not like so that your partner can watch his or her steps. In the same way, you may want to sacrifice a few things to offend your partner.
4. Not Having Same Interests
If you have never traveled with others before, you are going to be surprised. If you were thinking that traveling as a team or with your partner will be the most amazing adventure doing everything together, you will discover that there is a big difference between expectations and reality. You may have very many things in common, but when it comes to favorite activities, you are far apart.
While you may love surfing, your partner would be so much into hiking. These two adventures take place in different environments, and you cannot participate together and at the same time. That means that sometimes you will be far away from each other for most of the day.
While planning your adventure trip, you should table each activity you are interested in. If your interests differ so much, you may want to rethink the trip. Either you decide to engage in the other's activities to learn a new adventure or you only opt to attend events that both of you have interest in.
5. Unpreparedness for the Trip
Sometimes it is wonderful to plan a surprise for your partner. It is one of the best ways to spice up a relationship or friendship. However, some surprises may not be received with gladness. Travel is one area where you need to plan well in advance and avoid so many inconveniences during the trip.
If you tell your partner that you are going on a trip in three days after booking everything, you may be turned down and lose your money. Your friend needs to prepare as much as possible for the trip. They need time to get the best gear they need on the trip and plan on rescheduling their duties so that they have enough time to travel with you. Make sure you prepare them early enough, maybe two or three months in advance.
6. Breaking the Budget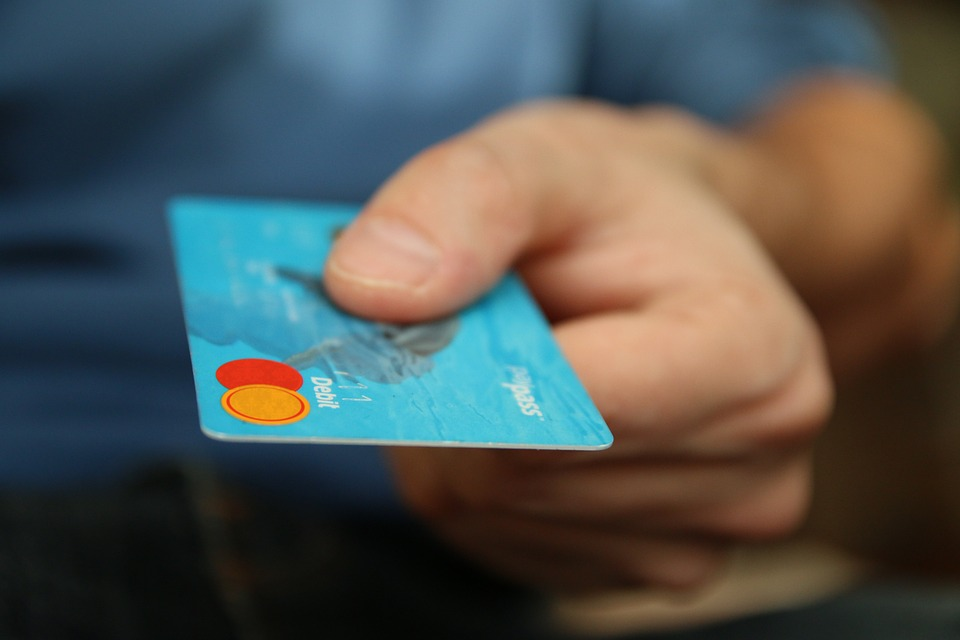 Traveling is associated with many expenses. If you are not careful, you can spend far too much on your credit card on a trip. With so many amazing events and activities and an unending list of to see, you can easily forget how much you are supposed to spend in various parts of the world.
Traveling with a partner will not be cheaper. You might want to impress her or him by buying a gift during the trip. One problem with buying items abroad is that you will encounter higher prices because the sellers know that tourists have some money to spend. Going to the market places in the city might not be a good idea either. While you can get more affordable items, you may end up in the hands of pick-pockets.
While you may want to spend on some necessary items and entertainment, you should be aware of the budget you have so that you do not spend beyond the limits. Credit cards can help you pay for as many items as you may want, but remember that they charge a high interest rate and pay them as soon as possible. Such spending habits can put you in a loop of debts and financial constrictions.
Create a clear budget of all the things you are going to spend while on the trip, then set apart some allowance for emergencies. That will help you to restrain yourself from spending way too much. Remember to walk with your to-do list to avoid unnecessary expenses on things you never anticipated. Carry all the gear you need on the trip on the roof rack to avoid buying or hiring things along the way.
7. Spending Alone Time
It is normal to wake up feeling abnormal. Moods do change due to various reasons, some of which are unexplainable. That is when you feel like keeping to yourself and spending your time alone doing nothing. Maybe a good rest and diet can help you to recover and get the vibes you need to take on another adventure.
Traveling with a team or friend can be inconvenient because such moments can ruin team experiences. Going out without the moods will be a waste of time. At the same time, your partner may not want to do things alone when you planned to be together. It is essential to avoid booking for adventures in advance. Only engage in something when you feel okay for the same.
Summing Up
Traveling can be an awesome experience. At the same time, however, you should expect some inconveniences when traveling with a partner. Fortunately, everything has a solution. The aim of traveling together is to spend time together and get the most out of your adventures. When challenges emerge, you can solve them and continue with the plans.

We have been wearing out our jandals (Kiwi for flip-flops) on our travel adventures around the world since 2009. We think our blog is thought provoking and a little witty. But we have been proven wrong before. Find out more about us here...
What Are You Looking For?