Have a Safe Holiday with Proper Travel Insurance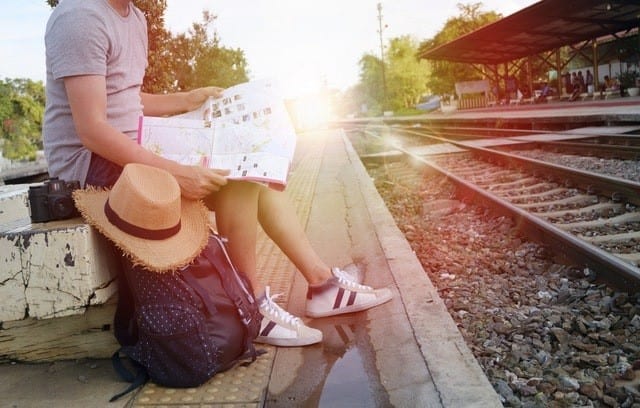 All people are excited when going on holiday and travelling to exciting new destinations. Everyone needs a break from time to time, so going on vacation is something that is very beneficial for our bodies. We get to relax, calm our mind, meet new people and explore new cultures. Travelling to spend a holiday somewhere is great, but we often forget some important things. One such thing that many people neglect or do not pay enough attention to is getting a proper Travel Insurance. Getting insured before travelling is of crucial importance for spending a stress-free, relaxing holiday.
Many people are forgetting about this important thing because they want to save money for their holiday, but that could be a costly mistake. Often times there are unforeseen circumstances that can affect your holiday. Things like flight delays, injuries, car accidents, travel cancelations, thefts happen frequently, although nobody wants them to happen. If you are covered with insurance then you would not have to worry about things like mentioned because you will be properly compensated.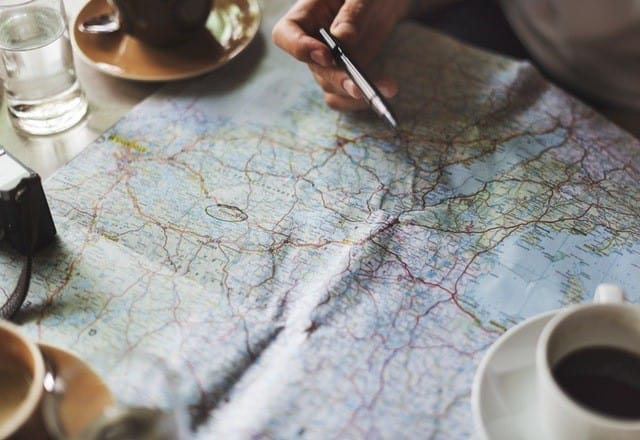 If you are thinking that nothing can happen to you when travelling, then you should know that that is not true. Sometimes unexpected things happen, so it is better to be safe than sorry. If you choose to get insured for your travels make sure you read all the terms and conditions first. That is really important in order to make sure that all unwanted circumstances are covered, so you will travel free of any worries.
No matter where you choose to spend your next holiday or how long you plan to stay, always keep the mentioned things in mind. Find a suitable insurance for your needs and then enjoy spending good times with your closest ones. Holidays should be memorable experiences. There are plenty of great places to visit and things to see in the world. Travelling is one of the best things you can do in life, so make sure you plan in advance and try to visit as many places as you can. There is something nice for everyone – history buffs can check out some impressive megalithic structures, ancient monuments and other historical spots, beach lovers can find numerous great beaches around the world, while those interested in entertainment can check out some of the many great music festivals that are held in many cities worldwide.
Regardless of what your travel plans are, keep in mind that unexpected things can happen to anyone. By getting right travel insurance you are getting peace of mind that your holiday will go in best possible way. Why risking something when you can freely enjoy your holiday knowing that you are covered for any situation that might happen. Luckily, people are getting informed more and more about the benefits of getting insured. Do your best to get properly informed about everything regarding getting insurance before you travel and you will see how beneficial can it be for you. At the end, enjoy your holiday and have fun on your vacation.
5 Unusual Casinos to Visit Around the World – You Won't Believe It
There's Nothing Like Beating the Odds in a Very Odd Place
Taking a trip on the wild side is so passé now, so how about something more off-the-beaten-track both literally and mentally. Here are the top 5 most-weird places you can gamble in the world… so much so it's like it's off the planet!
Now, these are real casinos you can enter so let your mind expand as we step into the ridiculous but frankly genius concepts of gambling, in the most unlikely of casinos.
How Casinos are Take the Game to a New Level
The gaming markets may have shuffled off into the digital age and can be found through online sites such as https://www.casinobonusesindex.com/ which offer an easier way to access casinos and exclusive free games, but there are a few that know there is still a passion for land-based entertainment. These people, however, have taken 'niche' to the next level in service.
You're not in Vegas anymore! 
Playing in the Future Now
Whilst all other casinos are currently in 2018, this casino is in 3018. This is Virtual Reality gameplay. Though an old concept that we never thought would happen, has! SlotsMillion (which can be found through CasinoBonusesIndex.com), opened its doors in 2015 to launch a world's first. Goggles on, it's about to get insane! The VR gameplay doesn't require a plane ticket to get to, here you escape in the comfort of your own home as you enter and play VR tables and chat with other players. If the roulette tables don't put you in a spin, this will.
The Casino Boat that's not a Boat
Sneaky, sneaky! Hats off to the brains behind this venture. So in Illinois, the laws only allow for Riverboat casinos so thusly the developers decided to build the casinos on a small table of water, thusly complying to the state laws and certainly annoying a lot of political powers in the area.  Drive or walk up to this casino, the River Casino, and you'll not step foot near water. Out of the box thinking merited its inclusion.
Taking Gambling Underground quite Literally!
Enter the Desert Cave Hotel, which can be found in the Australian outback and enjoy a selection of casino games as part of your stay. With the nearest casino being over 850km away, it's fair to say this get quite popular with locals and tourists looking for an alternative evening or stay. It takes the term going down under quite literally.
Not the Mile-High Club You're Thinking Of
The Casino Jet Lounge is not one for those with a fear of flying, but if your bucket list contains playing poker at 35,000ft, then would you believe that it is possible to tick off. This concept is trying to bring back the golden-age of how air travel used to be, more social and fun. Time will come that this feature, like on cruises, will be commonplace on long-haul flights.
The Basement
Off-putting enough by the ominous name thinking that it's a kidnapping rouse, the basement casino is nothing but a lavish underground set up set in Yeovil, UK. As part of a private house that boasts 21 bedrooms alone, guests can take a wander into the basement which can hold 30 people and offers a section of roulette, poker and blackjack. This is perhaps the smallest casino in the world and as such bookings must be made to experience it.
Holidays for When You Want to Get Away from the Heat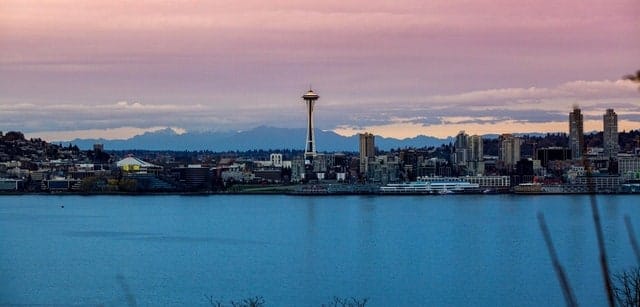 If you are like most people, you probably can't stand the heat. Me, I love the heat. I can deal with the heat anyway over a cold winter morning. That painful feeling of having to exit your warm, cozy, and soft bed is one of the worst feelings.
But this isn't an article that is about debating which season is worse; winter or summer (which winter is the worse by the way), this article is to help those who can't stand the heat and are looking for a destination where they can chill and relax for their holiday.
If you are someone who is just tired of the heat and would love to go book a last minute ski holiday, then this is the article for you. In this article, we have taken the liberty to compile a list of ten holidays spots for when you want to get away from the heat.
If you can't stand the heat, then get out of the city, right, and with these fantastic destinations, you will be thrilled that you read this article. Here are our nine places of recommendation. Enjoy!!
9 Holidays Spot For When You Want To Get Away From The Heat
# 1 – Seattle, Washington
Hitting off the list, we start in one of the most chill places in America, and we aren't talking solely about the climate. Seattle has such a chill relaxed vibe that it can be anyone's place of destination to visit for any time of the season.
Offering its residents and travelers an excellent climate where it is neither too hot or too cold this "Goldilocks" state is an excellent destination for vacation and perhaps one of our favorite places of all time (yeah we are a bit subjective here).
# 2 – The French Alps 
For centuries, people in Europe have known that heading up to the Alps to get away from those unpleasant summers in the low-lying areas, and there's certainly no better part of Europe for that than the French Alps. People often think of the Alps as a skiing destination, and while this is obviously very true, there is no shortage of things to do in the summer. You can count on white-water rafting, rock climbing and even straight-up mountain climbing, hiking, etc.
# 3 – Victoria, B.C.
Victoria, B.C. is a great place for anyone who is a die-hard NHL fan. Also, Victoria also held the Winter Olympics, so if you are die-hard sports and athletic fan, then this is a great destination to go and sit back and relax as you go out on the town and explore, sightsee and take in the beautiful atmosphere.
# 4 – Patagonia
Transitioning out of North America but still in the Americas we head down to South America. Patagonia is an excellent place for those who like to backpack and be a bit adventurers.
The cold climate makes this one of the ideal places to visit. You can take a cruise and see all the fantastic sites – which will leave you awestruck. There is something about nature that just resonates with us, and you most certainly will be at peace by just sitting back on a cruise and taking "life" all in.
# 5 – Montreal
Heading back up north again; Montreal is a fantastic city and not solely for the climate. There is so much to do in this bustling city that you could very much fall in love with the city.
One of Canada's most diverse cities you will find a wide array of cultural areas where you can try a variety of foods as well as different experience cultures and all without having to leave to far out of your country. Small steps, right?
Just know that although the official languages of Canada area English and French. In Montreal, they speak a lot of French, depending on the area (especially if you go east/south), so you might want to brush up on that a bit.
# 6 – Copenhagen, Denmark
Heading over to our neighbors across the Atlantic. Denmark is a fantastic place to get away, and if you are someone who really cannot stand the heat, then Europe is the place for you. Denmark is one of the friendliest and happiest places to visit.
And this is not an exaggeration. Denmark has been voted as one of the happiest places on the planet, and the reason is that people don't take things to serious. You make a mistake…oh well, that's how you learn.
The people there aren't as uptight s another part of ten worlds and for this reason…
Excuse me I am getting my bags packed.
# 7 – Reykjavik, Iceland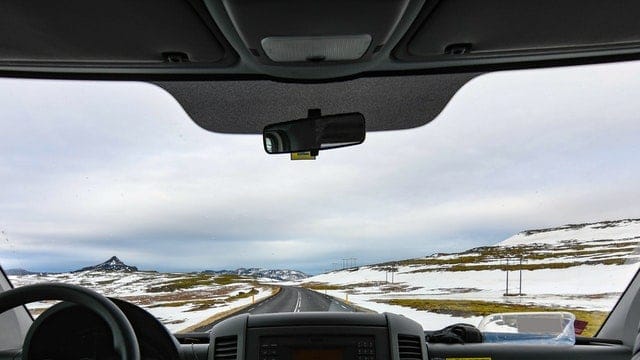 With a name like Iceland you probably think the land is made of ice, but to the country, Greenland is most ice whereas Iceland has much more green and we aren't talking money.
This is perhaps one of the most exotic places on this list. if you are looking to step out of your comfort zone really and want to experience seething different Iceland is the pace and more then likely you will get the chance to visit the famed "Golden Circle."
# 8 – Burlington, Vt.
Back in the United States. Burlington, Vermont is one of our personal places to visit. Not solely because of the scenery which is to die for. Not because the atmosphere and the culture are very much ahead of the curve. Not purely because it is just a good state to be in but because it was this state that gave the world Ben and Jerry ice cream and if that hasn't sold you then maybe the other prior reasons will.
# 9 – Chile Skiing
Lastly what kind of vacation away from the heat would be a vacation if it didn't have some kind of skiing. Chile skiing is perhaps one of the best places for you to go skiing and although the Swiss Alps have such prominence in the skiing community, it would be remiss of us not to include the Chile skiing as this is one of the places that is unjustifiably overlooked.
Chile itself is such a fantastic place to visit and the scenery and mountains that you can see, and experience is really to die for.
Have a Cool Vacation Away At These Chill Location
If you cant stand the heat, then we are quite confident that a destination that we have provided will be more then satisfying for you when the summertime comes rolling around.
Summertime isn't for everyone, and it is for this reason that you should consider these locations. I as I already said am a summer and heat kind of guy. But this is no competition. To each his own and more importantly…the cold is a nightmare.
Just joking (not really).
Top Reasons to Travel to Valencia to Study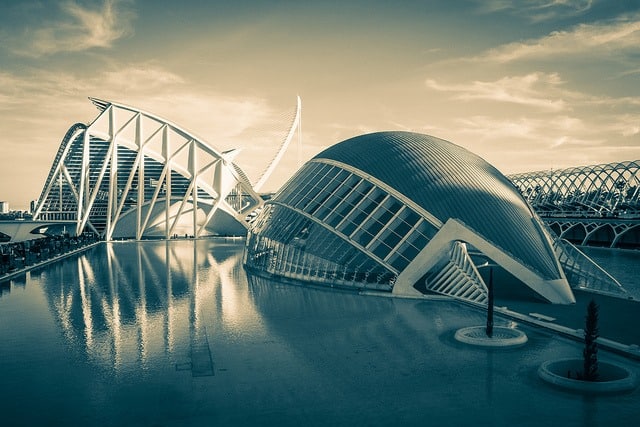 Valencia is one of the most visited cities in Spain – and in the world. It is a popular travel destination famous for its beautiful beaches, great architecture, and incredibly rich cultural roots just waiting to be explored. Valencia is also home to the best amenities, allowing you to explore the city in utter comfort.
Aside from being a popular travel destination, Valencia is quickly becoming a prime destination for students looking to study abroad. The University of Valencia is the primary choice of thousands of students from around the world for several reasons.
Close Proximity to the Beach
Studying in Valencia means being close to the beautiful beach of the city. The University of Valencia is just minutes away from the famous Malvarrosa beach, one of the most beautiful beaches in Valencia. There are plenty of beach bars and an exciting nightlife to keep you entertained.
Malvarrosa beach is not the only beach you can visit while studying in Valencia. You also have areas like Sagunto beach and El Saler, each with its own exciting attractions. You will never feel bored in this city, even when you have a lot of assignments to do.
A Cultural Hub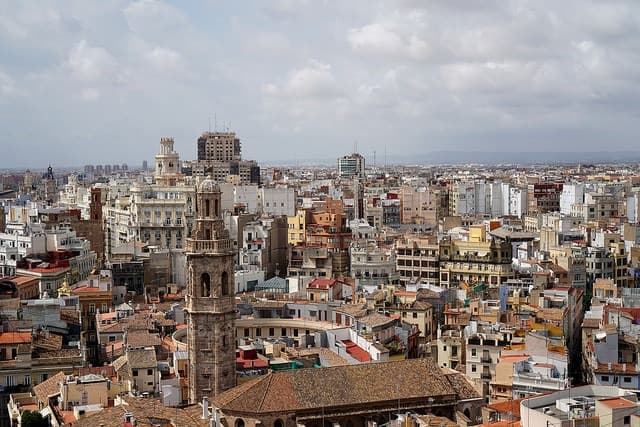 Valencia has been known to have rich cultural roots due to its role as a port city. For many years, Valencia has been the home of a very diverse community; traveling to Valencia to study means you can tap into the rich culture of the city. Even students studying in Valencia come from different cultural backgrounds. Staying in the best student accommodation Valencia has to offer means connecting with fellow students from around the world and learning about their cultures.
Endless Culinary Adventures
The rich culture of Valencia also makes the city perfect for those who love delicious cuisines. The local cuisines alone are exciting to explore. You get to try authentic dishes like paella and turron as you venture further into the culinary scene in Valencia.
Interestingly, there are some amazing restaurants that serve traditional dishes from around the world in their authentic state. Finding a good Mediterranean or Middle Eastern restaurant is not difficult at all no matter where you are in the city.
A Great Community
What's even better about Valencia is the thousands of students sharing your passion. Student groups are easy to find, so finding like-minded people to connect with is easy. Adapting to life in Valencia will never be a challenge.
Finding student accommodation available in Valencia is just a matter of visiting the right website and comparing options. You can get everything ready before you arrive in the city thanks to service providers like Collegiate.
The experiences you will get as a student in Valencia are too good to miss. You have multiple cuisines, historic sites, and plenty of other cultural elements to absorb as you pursue the degree of your choice. Even better, the city's best structures offer a unique take on history. Of course, you also have the option to explore the rest of Spain – and the rest of Europe – when you study in Valencia.

We have been wearing out our jandals (Kiwi for flip-flops) on our travel adventures around the world since 2009. We think our blog is thought provoking and a little witty. But we have been proven wrong before. Find out more about us here...