What To Look For In A Holiday Home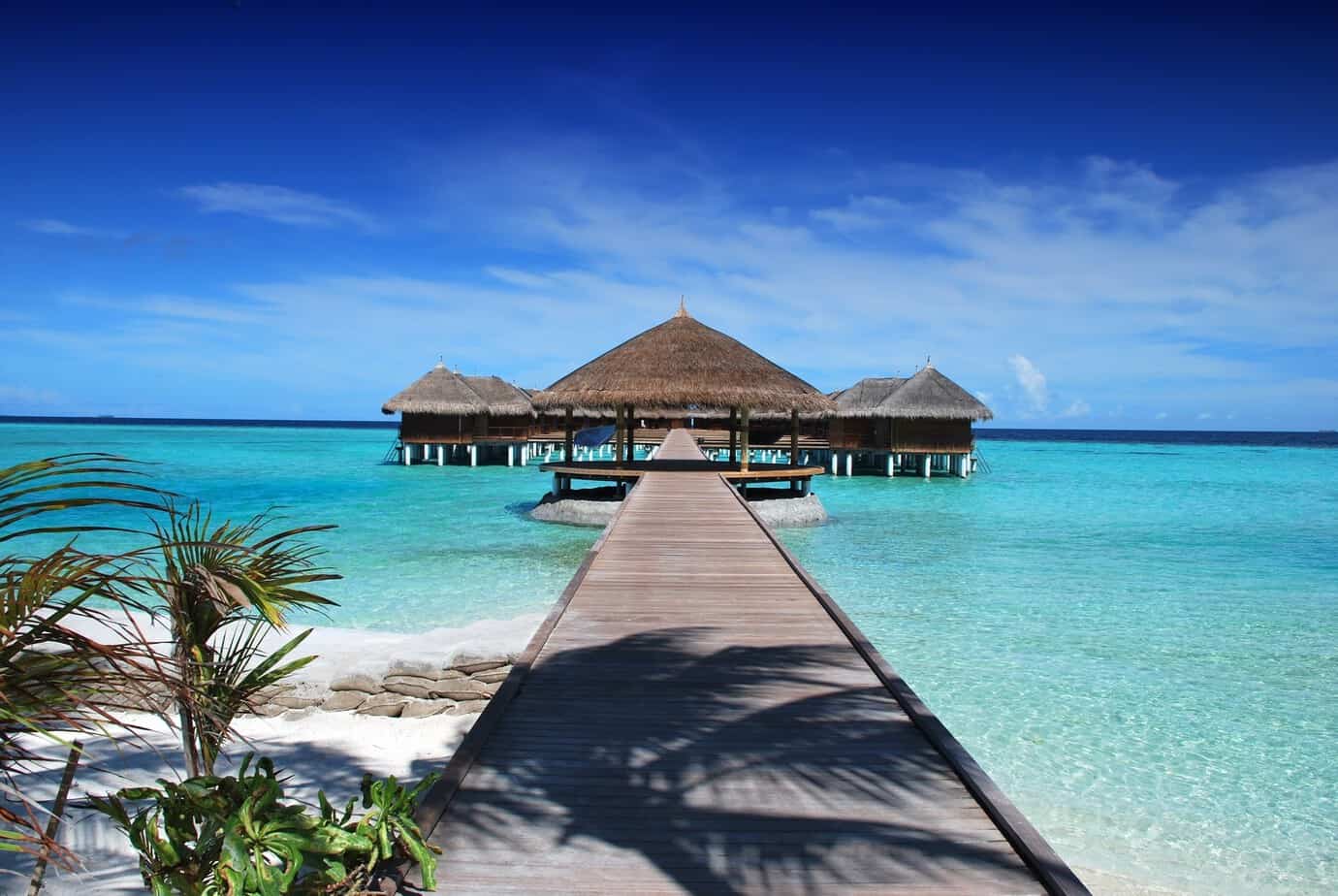 Travelling is something we all love to do, but making it more approachable is something we desperately need to start introducing in the modern world. And one great way to do that is to invest in a holiday home. A holiday home is something a lot of people consider, and it's something a lot of people never end up seriously looking into. Yet, it's a lot easier to find a place of your own when you're abroad than the majority of people think!
Yes it's a huge investment, but it's a good place to escape to whenever you need to, and you can rent it out when you aren't using it. Turning your travelling lifestyle into a money maker: sounds like a good idea already, doesn't it? So if you're big on the nomadic side of a lifestyle, this is something to start seriously considering, and this post is here to help. Below are the tips you need to look for in a holiday home.
First of All, You Don't Even Have to Buy!
The good thing about travelling is that you get to choose how to do it. If you're off on a cycle tour, all the luck is with you. If you're looking to stay in a Greek resort for an entire week, all the best! Yet, when it comes to making these activities more of a permanent arrangement, of course it's going to get expensive. But there's ways around that to make sure you can achieve the travelling lifestyle you've always wanted.
If actually investing at least $100,000 in a home away from home, when you're already needing to pay for that, is daunting, you always have the ability to rent a place of your own in multiple countries across the globe. For example, there's plenty of property for rent in Singapore going right now, and you could be the lucky tenant for a month or so in one of the most culturally diverse hotspots of the world.
Finding a Good Location (it can be hard!)
Location is everything, and if you don't have a house in a sort after area, you're not going to have offers flooding through your door when it comes to renting the place out. Similarly, whilst you might enjoy the countryside in the great unknown of another country, it's going to be hard to see all the sites you want in the inner city and around the towns.
So you want your new holiday home to be within a couple of miles or so of the nearest big town, and you want it to have a good view across the hills, streets, or fields in between here and there. When something is picturesque, possible tenants take much more of an interest in it. Not to mention the amount of land there is to explore at their own pleasure!
Countries like that of Bulgaria, full of history and culture and a stepping point to the East and Asia, is a great place to try and set down roots. The same goes for Greece, with its economy at a turning point and looking for investors 24/7. If you find a place with high demand and low prices, it's usually going to have a lot more substance to it than the usual hotspots. Give these nations a look first before looking for places within Europe or the Americas.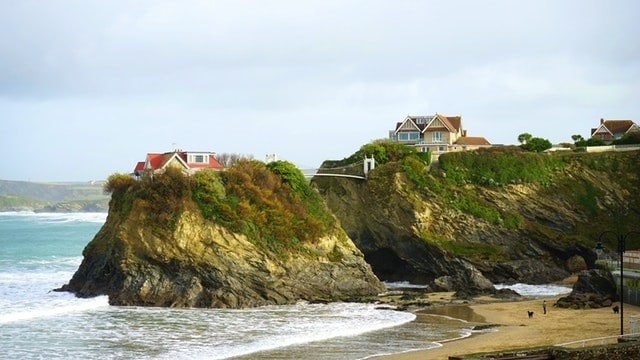 Is it Close to the Beach?
The beach is symbolic for holidays. If property is close to a beachy area, or has a sandy surrounding, you're going to love your new location! Being able to skip down to the beach in a minute or so when it's sunny is something we all dream of doing when we're at home; it's time to live those dreams!
A beach house is something a lot of people want but not many people deserve, so make sure you're getting your foot on the ladder with such an exclusive prospect! You'll be able to rent the place out at much higher rates when you're back at home, getting back into the daily grind of being away from the view you love so much.
Does it Have a Good Connection to the Outside World?
Your new home amenities are going to matter more than ever, so if you don't have a reliable water source or your wifi keeps dropping, it's not going to be much of a holiday home. You want to be able to relax in it, and you want to be able to rent it out to others to make sure they can relax as well. If it's not a comfortable experience, people aren't going to come back, and you're going to lose money.
Services need to be close by your new location. People like plumbers and electricians should be practically on call when you need them, and a supermarket or convenience store should be a couple of streets away at most. This is what matters more than having a reliable wifi signal, as you can't simply build a new shop right next door! Even if you haven't found a place that has the best signal around, you can invest in boosters for very little extra to make sure you're getting web pages loaded when you need them and videos streamed without a hint of buffering. It simply makes your new house a lot more desirable at the end of the day, for you and others.
Holiday homes are a huge investment, so never rush into buying one when it comes to organising another trip. A weekend in Paris after only a half hour of planning is fine, but when you're splashing out thousands, you're going to need to put some serious thought in. Make sure you're looking at the countries that have the greatest amount of tourism to them; not only are they good place to come back to each summer when you need a break, but they have the most visitors to make your bucks back with!
Love to Travel? Why Not Go a Step Further and Move Abroad!
If you're a keen traveller who wants to see and experience as much of the world as possible, have you ever considered moving abroad? Even if it's just for a year or two- it's something that could open you up to a completely different way of life and give your opportunities that you never would have had if you'd stayed at home or visited for a shorter time frame. While it can be easier to do when you're a little younger and before you're too settled in your life, don't rule it out if it's something you want to do at any age. Here are just a few of the reasons why it could change your life for the better.
Decide On The Country
The very first thing you will need to consider is where in the world you're going to live. If you're really unsure, start with the continent, then narrow down to the country and finally the destination. Lots of factors should influence your choice- how easy it is to move (some countries will require you to have certain qualifications for example, so would need to be ruled out of you don't have them). Things like taxes and how much it costs to live there, what the weather is like, the culture and customs and much more will all play a part. Some places in the world are experiencing a skills gap, so depending on your job and experience you might find it easier to move there. Others provide more opportunities, or you might decide to move somewhere because you've travelled there, find the place interesting and simply want to spend more time there.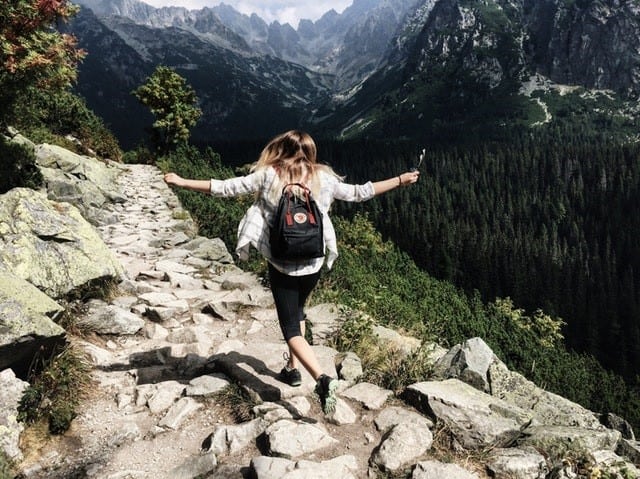 Schooling and Education
One reason you might decide to move abroad would be to get better education. It might be that you come from a part of the world where the schooling isn't as good, or perhaps you want to go to a university that specialises in the area you're studying in. If you have a young family and are planning on moving, the schooling system is something you will need to take into consideration. You always have the option to homeschool online, but if they study abroad they're likely to pick up a language more quickly, socialise and learn customs and generally integrate well into the new country. This is especially useful if you plan on moving long term.
Work and Career
Another common reason people move abroad is to find better work or career opportunities. Perhaps the company you work for now is branching out and has asked you if you want to move and work for them but in a different part of the world. Another country might have better job prospects, or give you the ability to expand your career in a way that you're not able to do where you live now. Working abroad is also something that looks excellent on your resume, so even if your move isn't permanent, you can add it to your record and it's something that employers when you return home will like. It shows that you're well travelled and experienced and is something that can help you stand out over other candidates. If gaining work and new skills is your primary reason for moving, you will want to rent a house that's close to where you'll be working. Lots of places offer longer term lets, you could always look into buying somewhere later on if you want to stay for longer.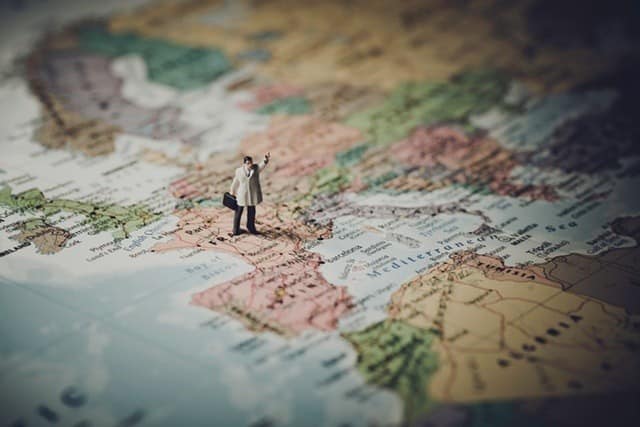 You Could Experience Another Culture
As a keen traveller, learning about and submerging yourself in other cultures is something you're likely to already enjoy. So why not move abroad, where you have the chance to do this properly? You really get to see and understand what life is like in a certain part of the world, not just as a traveller but as a local. This can really open your eyes to other ways of life, and shows you that as a traveller you only really scratch the surface. From learning a new language, which is more easily done when you're surrounded by it, to tasting different ingredients and recipes. You will learn about traditions and customs, how the weather affects things, religion and general ways of life.
You Could Meet New People
It's the people you meet in life that are likely to have the most impact. When you travel or even move abroad, you tend to meet people that are very different from you. They're from a different ethnic and cultural background, a different socioeconomic status, they've grown up in a very different place. It means they have a different perspective to you, and can perhaps teach or show you new values or things that matter. You could find lifelong friendships with people you would simply have never met any other way.
It Can Get You Out of a Rut
It's so easy to get into a rut in life. It might feel like all you do is work and sleep. You probably frequent the same shops, bars and restaurants and do the same things you've been doing for years on repeat. Moving abroad gives your life a massive shake up, it encourages you to get out there and experience new things. It's a change of scenery, and a fast way to get yourself out of a rut. If your life is in need of a revamp its a dramatic yet effective way to really change things up for yourself. Who knows what could come about from the move- you could gain experience to get a better job, meet the love of your life or a person that becomes you best friend, you could learn new skills. At the very least, you will make memories that will last you a lifetime!
Whether it's for a year, five years, a decade or a permanent move, spending some significant time in a new place in the world can be highly beneficial. If you love to travel then why not go that step further and live as a local somewhere new?
Victoria, Australia: Is It The "Place To Be?"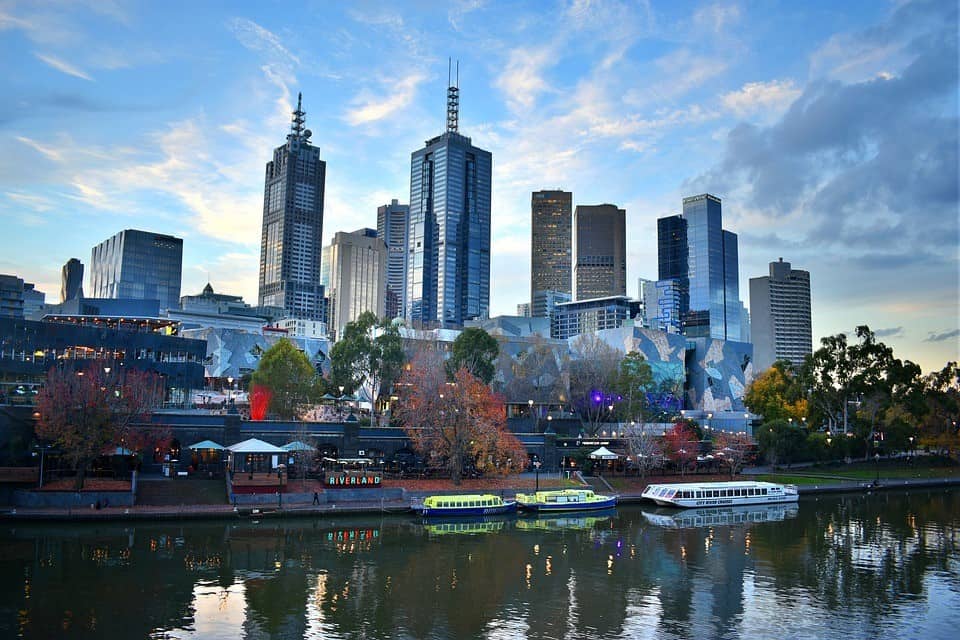 Australia is a great country to visit and often you will find the country on best bucket lists around the world. But, as Australia is so big, it is also vital that you are specific with your locations. One of the most popular areas is the state of Victoria, thanks to its capital Melbourne. The state is commonly nicknamed as "the place to be" and Melbourne has been visited to most liveable city in the whole world. However, there is more to it than that. I wanted to share with you some of the things to see and the places to go in Victoria, so that if you do find it on your bucket list you are prepared.
Something for the car lovers
If you love all things motoring then Victoria provides you with an sun dense of activities and things to see. Whether you want to witness the driving or do the driving yourself there is something for everyone. First up, there is a great charity event that includes driving and the Bayswater Charity Drive Infographic is full of information to explain what it is all about. If you like to drive then the Great Ocean Road is one thing you must do on your visit to Victoria. Not only do you get to take in sights such as the twelve apostles but you can also visit places like Logan beach where the whales come to have their calves.
Something for the cosmopolitan amongst us
If you love the idea of something a little more cosmopolitan. A chance to enjoy fine restaurants and bars, shop in all the designer shops and enjoy the famous coffee culture then, of course, we couldn't talk about Victoria without a special mention to Melbourne. It is a fabulous city full of plenty of activities to do. The zoo, sea life Center and the abundance of shops and restaurants will keep you busy for days.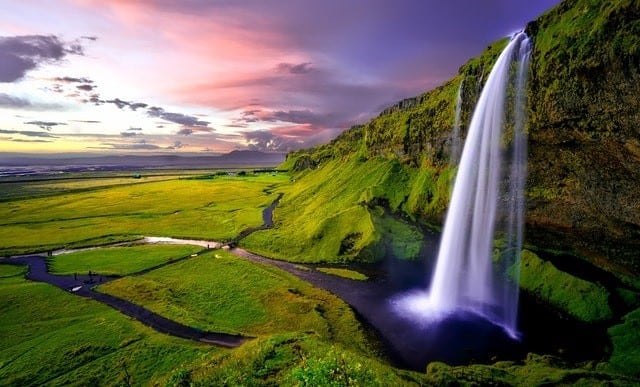 Something for the people who love their nature
Maybe you are interested in animals and nature, then there's much to do in the state of Victoria. First up, you may want to take a visit to Phillip Island. There are tours that will enable you to see the march of the penguins as well as Koalas in their natural habitat. There is also the Blue mountains tours that can have you seeing some of the most famous Australian Wildlife.
Something for the wine lovers
Finally, if you love your wine then Australia won't disappoint, and neither will the state of Victoria. The Yarra valley has an array of vineyards and wine tasting opportunities that will have you wanting to explore some of the different tastes and varieties around. You could even experience wine tours that incorporate food and different restaurants which will have you experiencing some of the best fine dining experiences around.
I hope that this has inspired you to consider the state of Victoria when it comes to visiting Australia. In my opinion it certainly is the place to be.
The Importance of Sleep for Travelers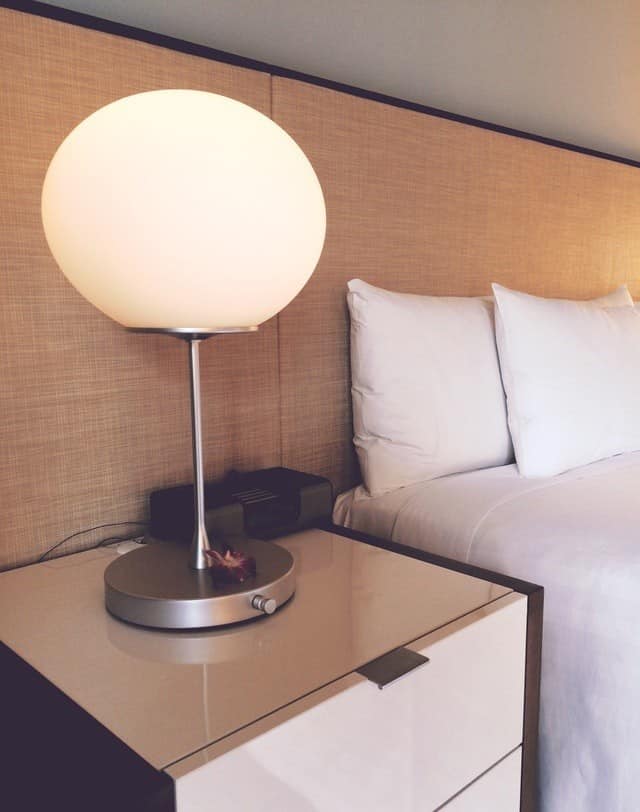 Resting in between trips is just as important to your travel experience as the trip is itself. As the old saying goes, "there's no place like home", and there's no place to rest like your bedroom at home. Some tips on getting enough sleep including turning off the lights, keeping your bedroom temperature low, and using the right mattress. Rather than going all the way to a store, you can go to an online store such as Rest Right Mattress and get the mattress of your choice delivered right to your front door.
Studies show that sleep is more important than we think. Many bodily functions happen during sleep, such as cell growth. Harvard University says that sleep may prevent obesity and many other diseases, such as cancer. Without growing new cells during the night, our immune system goes down and we get sick and tired more easily. If you're sick and tired of being sick and tired, one good way to gain more energy is to get at least 8 hours of shut eye every day, especially if you're at home in between long trips for business, travel, or pleasure.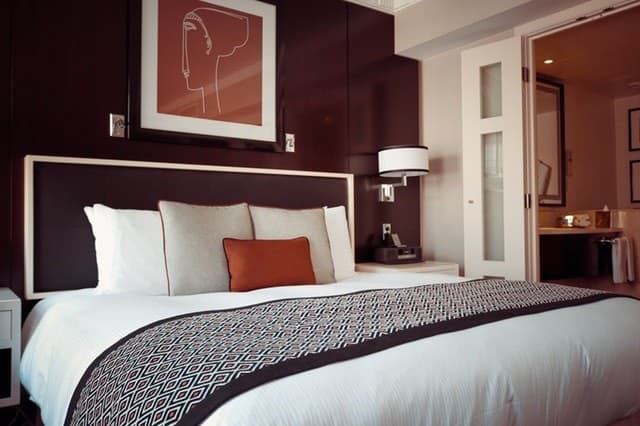 There are many different types of beds and mattresses, which are suitable for every house, apartment, and any other type of residence. These range from bunk beds, to day beds, to king size beds. But one thing that has changed over the years is mattresses. Traditionally, mattresses are made with springs. However many of today's mattresses are made with a new, technologically sound substance known as memory foam. Memory foam allows the mattress to stretch along with your body. It was invented by NASA, and is made out of polyurethane. Doctors have discovered that memory foam may prevent back pain.
Some other substances used in mattresses include USDA certified organic latex, as well as organic cotton. Latex is made from the sap of a tropical tree, often found in Brazil. No pesticides are used in organic latex, which is grown in a completely natural environment. Latex mattresses have many benefits over regular mattresses. They are resistant to dust mites, mildew, and mold. They are hypoallergenic, and last longer than regular mattresses. Just like memory foam, latex mattresses have been proven to prevent back pain more than regular spring mattresses.
As a traveler, you may often discount the importance of your home environment because it seems like you're always in a hotel or on a bus. However, getting a better mattress, whether it's made of memory foam, organic latex, organic cotton, or any other option, is one of the most basic ways to improve your experience during the times that you spend between trips. By getting better sleep, you can improve both your experience at home and your travel experience overall.

We have been wearing out our jandals (Kiwi for flip-flops) on our travel adventures around the world since 2009. We think our blog is thought provoking and a little witty. But we have been proven wrong before. Find out more about us here...