What To Look For In A Holiday Home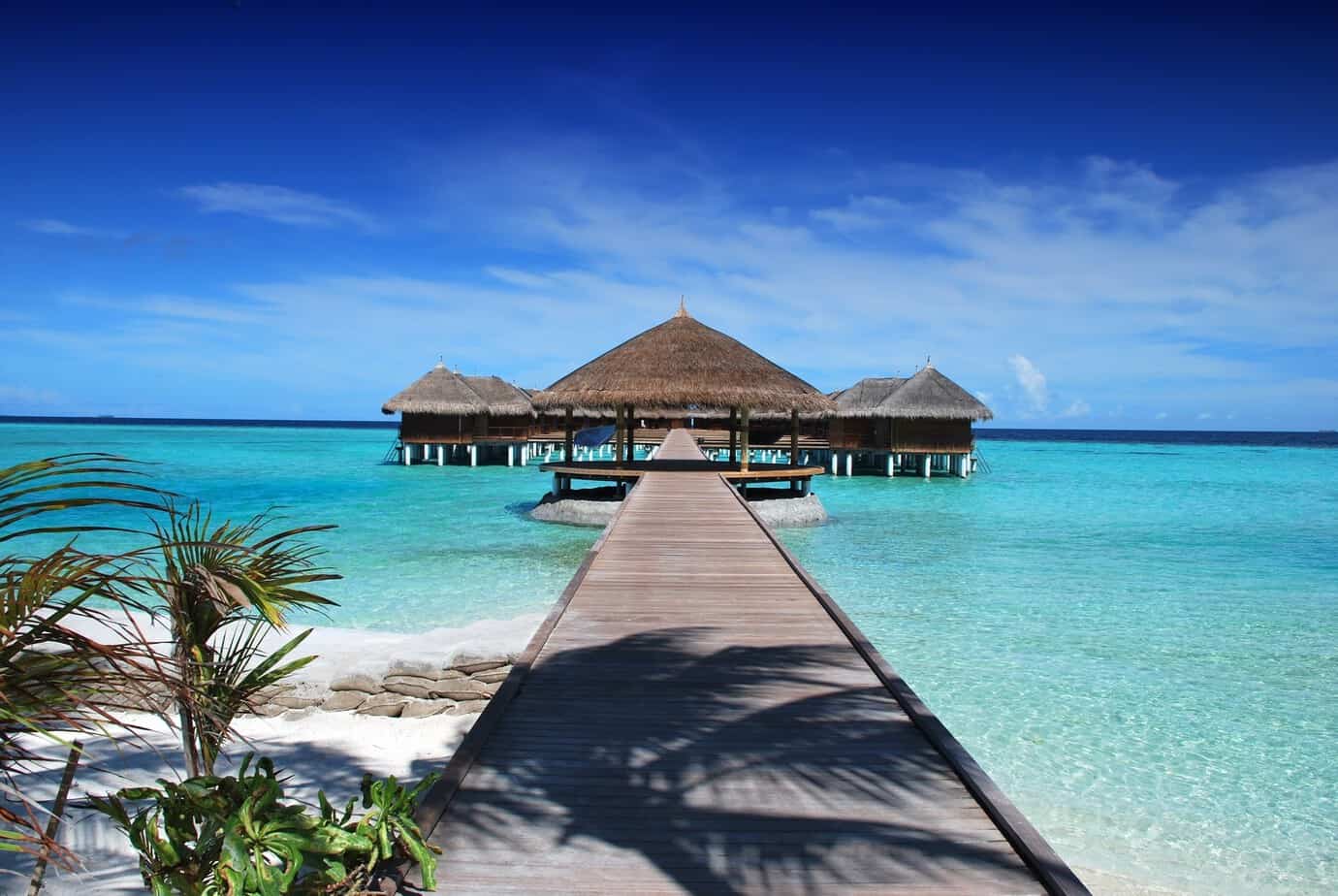 Travelling is something we all love to do, but making it more approachable is something we desperately need to start introducing in the modern world. And one great way to do that is to invest in a holiday home. A holiday home is something a lot of people consider, and it's something a lot of people never end up seriously looking into. Yet, it's a lot easier to find a place of your own when you're abroad than the majority of people think!
Yes it's a huge investment, but it's a good place to escape to whenever you need to, and you can rent it out when you aren't using it. Turning your travelling lifestyle into a money maker: sounds like a good idea already, doesn't it? So if you're big on the nomadic side of a lifestyle, this is something to start seriously considering, and this post is here to help. Below are the tips you need to look for in a holiday home.
First of All, You Don't Even Have to Buy!
The good thing about travelling is that you get to choose how to do it. If you're off on a cycle tour, all the luck is with you. If you're looking to stay in a Greek resort for an entire week, all the best! Yet, when it comes to making these activities more of a permanent arrangement, of course it's going to get expensive. But there's ways around that to make sure you can achieve the travelling lifestyle you've always wanted.
If actually investing at least $100,000 in a home away from home, when you're already needing to pay for that, is daunting, you always have the ability to rent a place of your own in multiple countries across the globe. For example, there's plenty of property for rent in Singapore going right now, and you could be the lucky tenant for a month or so in one of the most culturally diverse hotspots of the world.
Finding a Good Location (it can be hard!)
Location is everything, and if you don't have a house in a sort after area, you're not going to have offers flooding through your door when it comes to renting the place out. Similarly, whilst you might enjoy the countryside in the great unknown of another country, it's going to be hard to see all the sites you want in the inner city and around the towns.
So you want your new holiday home to be within a couple of miles or so of the nearest big town, and you want it to have a good view across the hills, streets, or fields in between here and there. When something is picturesque, possible tenants take much more of an interest in it. Not to mention the amount of land there is to explore at their own pleasure!
Countries like that of Bulgaria, full of history and culture and a stepping point to the East and Asia, is a great place to try and set down roots. The same goes for Greece, with its economy at a turning point and looking for investors 24/7. If you find a place with high demand and low prices, it's usually going to have a lot more substance to it than the usual hotspots. Give these nations a look first before looking for places within Europe or the Americas.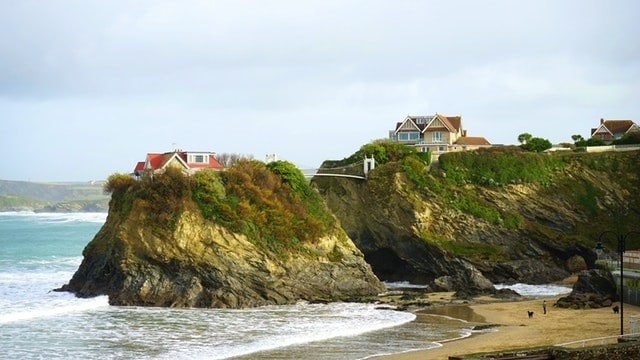 Is it Close to the Beach?
The beach is symbolic for holidays. If property is close to a beachy area, or has a sandy surrounding, you're going to love your new location! Being able to skip down to the beach in a minute or so when it's sunny is something we all dream of doing when we're at home; it's time to live those dreams!
A beach house is something a lot of people want but not many people deserve, so make sure you're getting your foot on the ladder with such an exclusive prospect! You'll be able to rent the place out at much higher rates when you're back at home, getting back into the daily grind of being away from the view you love so much.
Does it Have a Good Connection to the Outside World?
Your new home amenities are going to matter more than ever, so if you don't have a reliable water source or your wifi keeps dropping, it's not going to be much of a holiday home. You want to be able to relax in it, and you want to be able to rent it out to others to make sure they can relax as well. If it's not a comfortable experience, people aren't going to come back, and you're going to lose money.
Services need to be close by your new location. People like plumbers and electricians should be practically on call when you need them, and a supermarket or convenience store should be a couple of streets away at most. This is what matters more than having a reliable wifi signal, as you can't simply build a new shop right next door! Even if you haven't found a place that has the best signal around, you can invest in boosters for very little extra to make sure you're getting web pages loaded when you need them and videos streamed without a hint of buffering. It simply makes your new house a lot more desirable at the end of the day, for you and others.
Holiday homes are a huge investment, so never rush into buying one when it comes to organising another trip. A weekend in Paris after only a half hour of planning is fine, but when you're splashing out thousands, you're going to need to put some serious thought in. Make sure you're looking at the countries that have the greatest amount of tourism to them; not only are they good place to come back to each summer when you need a break, but they have the most visitors to make your bucks back with!
EXPERIENCE LUXURY QUALITY WITH DISCOUNT SAVINGS ONLY WITH CLUB1HOTELS
Travel Around the World in Style without Breaking Your Budget!
Have you ever wanted to travel around the world but always been concerned about the cost of travel and lodging? Have you ever wanted to go on a luxury vacation but always thought it was out of your budget? The key to unlocking your freedom to enjoy the world is here with us at Club1Hotels! Club1Hotels is the foremost brand for discounts and deals in luxury travel and lodging!
Let Club1Hotels Help!
Now you may be wondering if Club1Hotels is legitimate. And the answer is absolutely! Club1Hotels provides full-access to wholesale rates for hotel and resort bookings, as well as discounts on flights, car rentals, luxury cruise lines, and more! Club1Hotels offers guaranteed exclusive savings on luxury vacation and travel deals, designed to work with your affordability and budget without sacrificing quality service. Even better is how Club1Hotels caters to your travel needs and offers personalized concierge services as well as the broadest and most diverse selection of available room listings.
How Much Does It Cost to Join Club1Hotels?
Membership with Club1Hotels is completely FREE! There is absolutely no credit card needed to join Club1Hotels. Your membership lasts for one year providing you with amazing and wonderous discounts and deals on luxury airline travel and lodging. Visit exotic locations like the Bahamas and the South Pacific while saving hundreds of dollars with Club1Hotels! Relax on sandy beaches with the gentle ocean breeze flowing through your hair, or explore ancient castles and ruins in Europe. The potential for adventure and glamor is unlimited!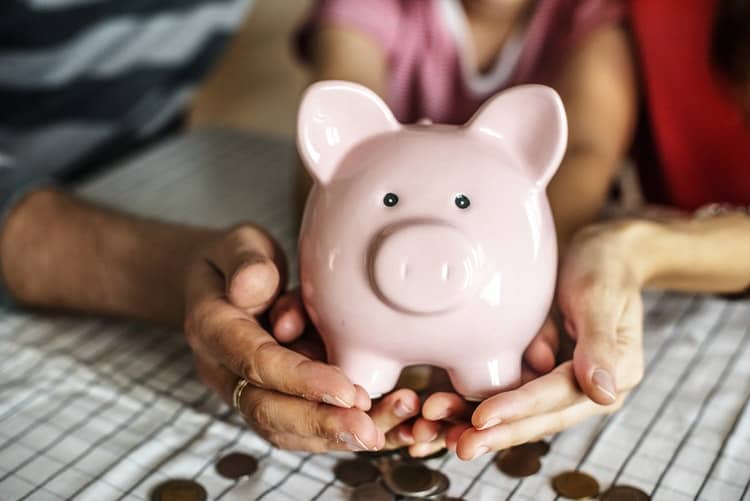 How Do I get Started with Club1Hotels?
The amounts you can save with Club1Hotels are astronomical. On average you can save up to $500.00 USD by booking with Club1Hotels. Club1Hotels is partnered with many large name-brands such as Disney, Hilton, Sheraton, Bellagio, Budget Rentals, and other internationally acclaimed companies. You can rest assured with Club1Hotels Best Rate Guarantee which offers comparative pricing discounts as long as you book at least seven days in advance, to ensure you are getting the best deal from our trained professional staff! And there are NEVER any blackout dates!
Check out Club1Hotels at the following link to get started on a lifetime of savings and exciting experiences! Join now to unlock unlimited savings only at http://www.club1hotels.com/FJ/
Photo Courtesy www.unsplash.com

12 indulgent experiences to enjoy onboard a cruise ship
Everyone should take at least one cruise in their lifetime. Want to visit multiple places on one trip? Experience different cultures while living in luxury and trying something new every day? A cruise offers this and more.
Cruise lines are becoming increasingly creative in the activities and experiences they put on for their passengers – here are 12 of the most indulgent waiting for you onboard.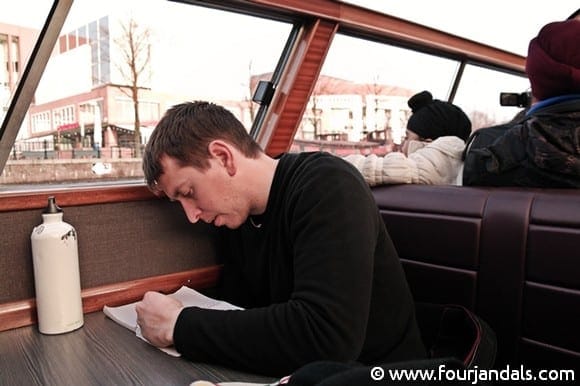 1. Pamper yourself in a spa
Cruises are renowned for their relaxing atmospheres, and this is reflected in the high quality of their spas. There are a mind-boggling number of treatments on offer, from hot-stone massages to facials, massages and even seaweed body wraps. Spoil yourself by booking a spa package and enjoying a day of your favourite treatments.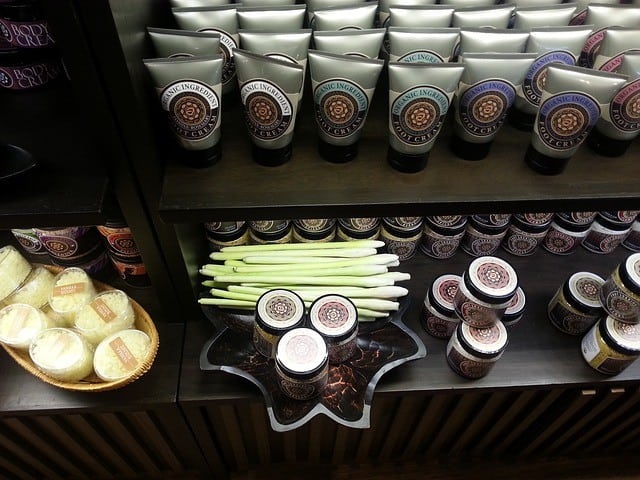 2. Indulge in afternoon tea
Afternoon teas are a staple of the cruise experience. The best cruise ships for afternoon tea present their customers with mouthwatering pastries, dainty sandwiches and the best scones on the high seas. Debate continues to rage about which comes first – the cream or the jam– but whichever way you take yours, your taste buds are in for a sumptuous treat.
3. Champagne tasting
What could be more romantic than sipping Champagne in the luxury of a lounge bar with your better half? Try various Champagnes from the best houses, learning more about the styles vary, or if you're cruising with friends, why not try a bottomless brunch where the bubbles flow non-stop while you nibble on delicious food prepared by top chefs.
4. Win big in a casino
If Vegas is your thing, a visit to the casino is a must. Pop on your tuxedo or little black dress and try your luck on the slot machines. Or test out your poker face in a card tournament while drinking a Martini – shaken, not stirred…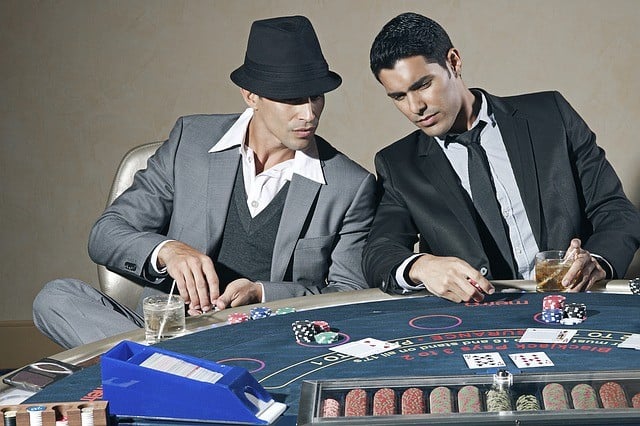 5. Watch a show
Take your pick from live music (remember Jane McDonald?), a Broadway show or a comedy performance. Some cruises even have aqua or ice shows. Take your seat and enjoy exhilarating performances you'll never forget.
6. Take a dance class
Fancy yourself as the next Fred Astaire or Ginger Rogers? Take a dance class and master the skill of not standing on your partner's toes with a professional dance instructor. From ballroom dancing to salsa, you're bound to find something that suits your dance style.
7. Watch a movie under the stars
If you're after a quieter night, snuggle up under a blanket on deck and watch the latest Hollywood has to offer on the big screen.
8. Go skydiving
Even the impossible is possible on a cruise – on some cruises you can find out what it's like to skydive. Pull on a jumpsuit, launch yourself into a specially made air machine and feel the adrenaline rush and the wind in your face.
9. Book on a culinary class
Want to learn how to make sushi? Or maybe create the ultimate dinner-party menu for your family and friends? Then take a culinary class and learn the top tips in the trade from an experienced professional chef.
10. Attend a formal night event
The pinnacle of any cruise has to be attending a formal or gala night. Experience fabulous food, excellent entertainment and the height of cruise-ship fashion during these exceptional evenings. If you're going to go, go big. Dust off that tux or ballgown and show your fellow travellers what you're made of.
11. Get married
What could be more glamorous than getting married onboard a magnificent cruise ship? Appoint a wedding organiser to take the stress out of the planning and say 'I do' in idyllic surroundings with your friends and family. Weddings aboard cruise ships have become more popular, and all aspects of your wedding, from the cake to the photographer, will be catered for.
12. Dine at the Captain's Table
If you want to get yourself seen, an invite to dine at the Captain's Table is the way to go. You may have to do a bit of schmoozing with the ship's social team to secure an invitation but once you've got one, put on your glad rags and enjoy a fun-filled evening with free drinks and entertaining tales from the Captain or a senior crew member.
What Does Travel Insurance Cover For You?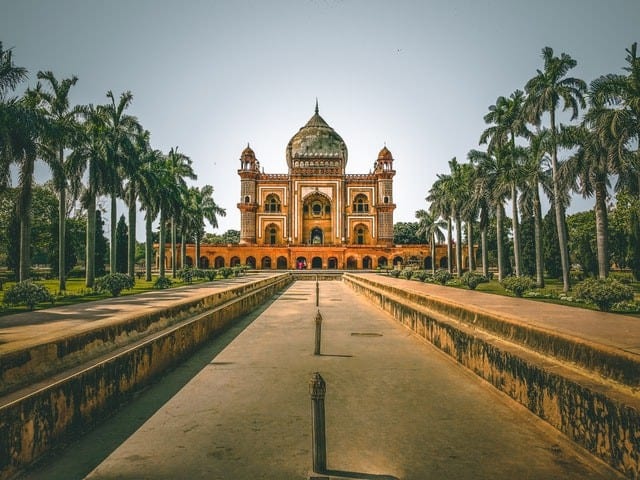 Many people in India underestimate travel insurance for no reason in particular. They are of the mindset that travel insurance is an unnecessary investment and can be avoided easily. If you also believe the same, then you are completely wrong!
Travel insurance is as important as health or any other kind of insurance. Travelling is a part of human life. There are hardly any people who do not travel to new places either for work purposes or for vacations. And when you travel, you obviously need safety, right? And safety comes from buying a travel insurance policy.
There are many insurance companies in the market that are providing with different kinds of travel insurance policies. You need to choose the best amongst them as per your priorities and budget. Try to strike a balance between these two aspects (affordability and requirements) as it will help you benefit more. Compromising on your needs or going way beyond the range of your budget will lead you in trouble at a later stage.
Travel Insurance policy provides you a sense of security whenever you are not at home. Apart from you, it also keeps your family members satisfied whenever you are not with them. In this way, you can enjoy your trip in a better manner with complete safety, be it financially or physically.
But before buying the policy, you should be aware with what it covers for you, right? Below mentioned are few points that will guide you regarding the same. Just have a look at them!
Travel insurance provides coverage against the following.
Trip cancellation:
A much awaited trip is what a person waits for to explore, relax and it provides a break from the hectic life, which is quite common these days. The major sadness strikes when the travel plans gets cancelled. Few reasons for the cancellation may be:
You may fall sick or face illness before the travel date.
You may face injury which restricts you from travelling.
Weather conditions are not good for travelling.
A terrorist attack may strike at your destination.
An emergency work or situation may rise which makes you cancel your travel plans.
Travelling requires a lot of preparation and planning in advance before you leave towards your destination. It involves pre-booking of hotels, flight, trains etc. and a fair amount of money is always spent on these things which can be non-refundable. If a situation arises in which a person has to cancel his or her trip with the money already paid as advance, then there is quite a chance that he or she will have to face these expenses without any reason.
To save you from facing such financial loss travel insurance comes into play.
Travel insurance cover provides reimbursement to these non-refundable costs incurred by you prior to your travel.
In order to purchase the trip cancellation cover one must insure some or all of your trip expenses.
Trip interruption:
In addition to the trip cancellation policy one gets a benefit named as trip interruption cover.
A situation may arise when you are required to travel back home in between your trip. But it is obvious that you must have made the arrangements in advance for the whole trip.
Trip interruption plays the role of refunding you the amount of all the unused expenses. These unutilized expenses can be the amount paid for hotel bookings, travel etc.
Trip interruption protects a person from facing unnecessary expense.
Health emergencies:
No one is immune to health problems and diseases and they can strike you anytime and anywhere without any notice. You don't want them to ruin your travel plans but it is not in your hand.
In the situation of these medical emergencies the patient requires proper treatment on time. Treatment in many countries can be a costly affair and no one will want to think and worry about the costs at this situation.
People believe that domestic health coverages will work in abroad too. But this is completely wrong as one needs to purchase a separate health insurance cover while travelling abroad.
Travel insurance cover will reimburse you with all the expenses incurred by the insured for the complete treatment. These expenses may include the consultancy charges, ambulance charges, treatment cost and so on.
Medical evacuation:
Medical evacuation isalso known as medevac cover and it goes along with the medical emergency cover.
In case medical emergency strikes at the time of travel this cover provides you with ambulance facility to the nearest hospital and can bring you home if hospital determines that it is necessary in your situation.
You may also choose the hospital which suits you. Along with Sthis the cover provides you with on vehicle medical assistance till the time you reach the hospital.
Lost baggage or passport cover:
Travel insurance cover also deals with lost baggage or important documents like Visa or Passport.
This type of cover is helpful in securing your belongings at the time of travel. One may face a situation like theft or damage which may lead to loss of any important possession. In this situation, this insurance cover will pay you for the loss of your belongings.
You must be aware of the fact that passport is one of the most important document a person requires to travel as no country will allow you to enter without it. If a person loses the passport due to any reason then the travel insurance company will make arrangements for a temporary passport so that the insured does not face any problem and stays tension free.
In case there is baggage delay the insurance company pays you for the basic amenities like clothes and toiletry kit. This is done so that you have required things till the delayed baggage arrives.
Delayed flights:
Flights only take off when the situations are suitable. With situations we mean weather conditions or mechanical welfare.
Under unsuitable conditions the flights can be delayed or even cancelled.
Delays and cancellations are common in air travel as good conditions required to take off are not in the hand of people. For example: there is a fault in airplanes turbine or stormy weather.
This delay or cancellation may lead to financial loss to the travelers as they might have made pre-bookings at their destination and have paid them already.
Along with paying for the medical expenses or loss of luggage they also provide reimbursement for the loss incurred by the insured person due to delay or cancellation of flight.
It is often heard that he or she missed the flight as he or she didn't arrive at the airport on time. There can be many reasons behind this like traffic, weather conditions etc. Whatever the reason is, the airline company will not return your money in such a case, which will eventually lead to your loss.
For this purpose missed connection benefit comes as a savior for travelers who are delayed, and incur additional costs to catch up to their trip.
The actual reason for the delay should be mentioned in your policy in order to receive the benefits from this cover.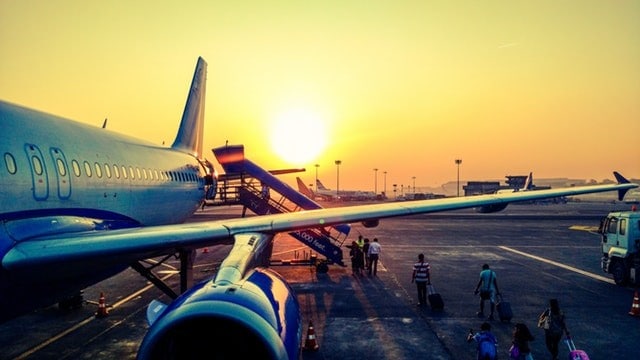 Emergency evacuation:
Everyone thinks of having a good time while they are travelling. But one should know that uncertainties may arise at any moment without any notice.
Situations like natural calamity, serious health problem or a terrorist attack may be the reasons for emergency evacuations. No person will want to be stuck in such a situation in order to be safe and sound.
If you get stuck in this situation in order to reach a safe place or hospital you will have to pay a large amount of money in transportation. Benefits of purchasing this coverage is that it will pay for all the evacuation expenses like airlift, transportation cost to reach hospital.
Worldwide phone assistance:
This cover can be really very beneficial for you at the time of medical emergency, loss of luggage or passport or cancelled flights. It provides you with worldwide coverage and phone assistance so that you can make a call if you face these types of situations.
Along with this they also offer you 24/7 travel assistance service. This cover will provide you with both medical and non-medical benefits like:
Provide transportation to the hospital.
Provides proper treatment.
Free choice to choose your hospital.
Assistance in case of lost passport or documents.
Help in locating lost luggage.
Travelling without purchasing a good travel insurance cover in not an option one should prefer. Looking at the possibilities of facing any major or minor uncertainty one must surely purchase a travel insurance cover before travelling abroad as no one knows when it may come to use.

We have been wearing out our jandals (Kiwi for flip-flops) on our travel adventures around the world since 2009. We think our blog is thought provoking and a little witty. But we have been proven wrong before. Find out more about us here...
What Are You Looking For?