Couples Travel – Why every couple should travel before marriage
We think that every couple should experience couples travel before marriage. It will make you stronger by helping you learn more about each other.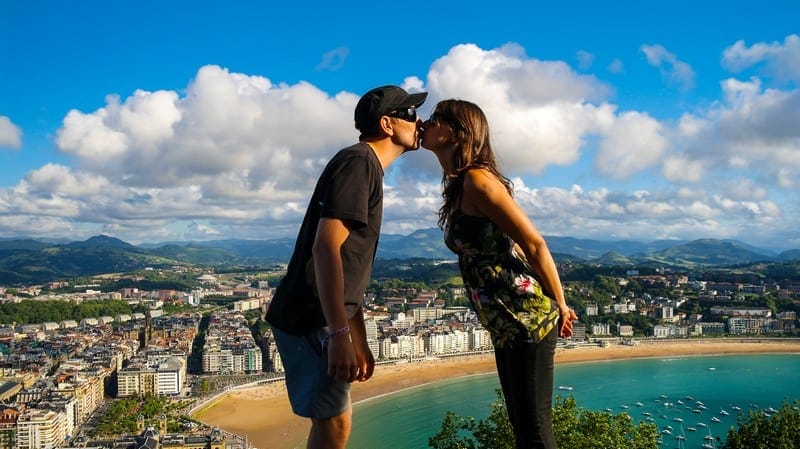 I have said it before and I will say it again. Before every couple settles down and gets married they should experience couples travel together for at least six months.
And I don't mean just going somewhere relaxing and romantic.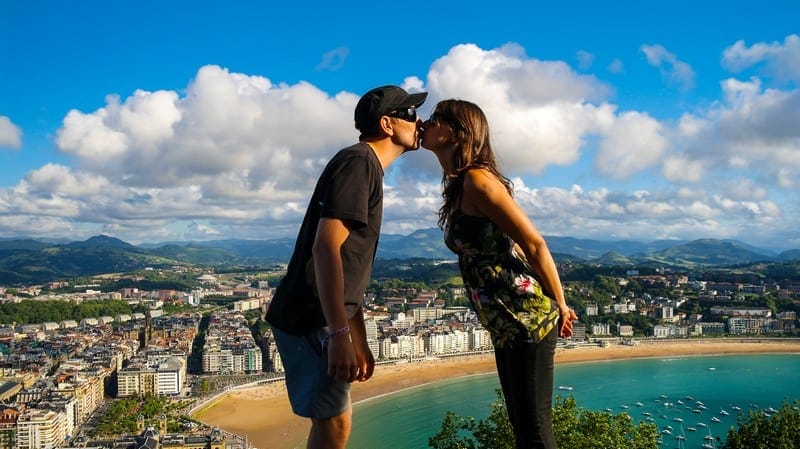 I mean that you have to really travel together. You have to step outside your comfort zones together to see if you are going to go be able to go the distance.
Couples Travel
While we may not be married, we do know what 3+ years of couples travel will do to a relationship. There is nothing that will strengthen, or break, those intimate bonds of a couple in love quicker than couples travel.
Travelling as a couple can be one of the most rewarding experiences of any couples lives. It can also be one of the greatest challenges you will ever face.
Living out of each others back pockets for months on end in foreign countries can be tough work. You might not be able to speak the local language fluently which means that you often have only one another to talk to for a few days.
Or you might be driving 18,000 km across North America in a tiny car that is also your bedroom, kitchen and living room. There is no escape and nowhere to hide if you fight.
The silent treatment for 8 hours tends to get quite boring.
You have to be able to make it work.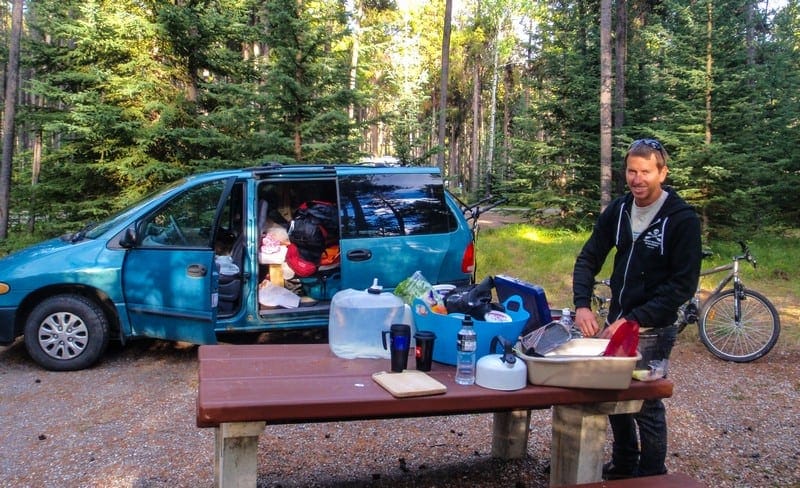 Yes we lived in that for 8 weeks.
So why should you travel as a couple before marriage?
Getting to know one another
During couples travel you quickly learn what makes another person tick. We have learnt a lot of life lessons while travelling as a couple and the ones that we stick to the most, are the ones that keep us both sane.
For example, I know that if Adela goes without a decent amount of sleep for a few days then she will be extremely cranky. And if I don't get food on a regular basis then I am going to turn into something resembling the incredible hulk, just without the green tinge and muscles.
It is being able to spot those little changes in one another quickly that will help you overcome much larger hurdles later in life.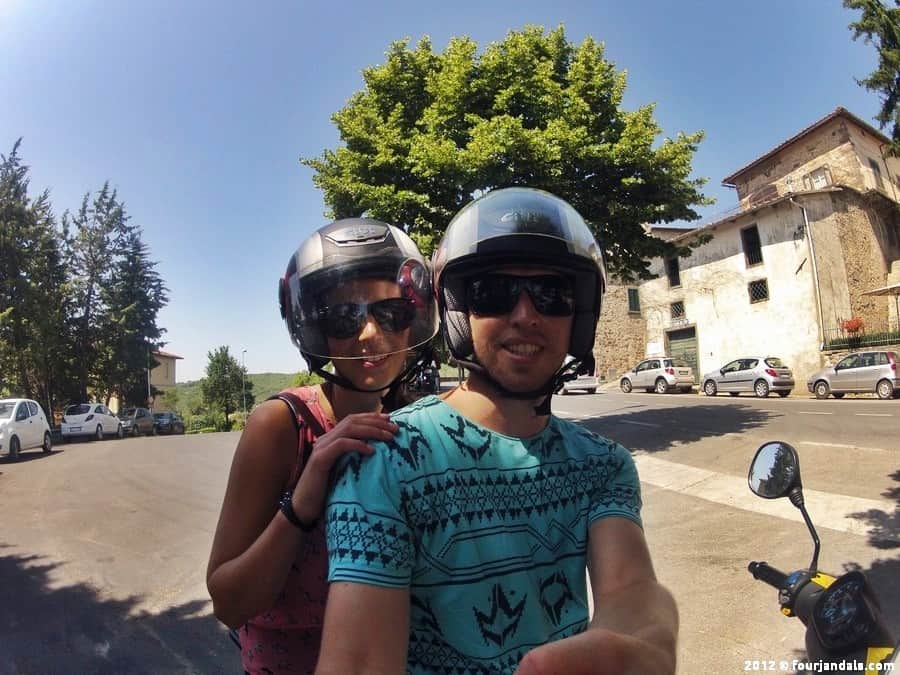 Good sleep + food = Happy couple
Facing your fears
Fears. We all have them. Whether it is a fear of heights or perhaps you suffer from claustrophobia, your partner can help you face those fears and overcome them.
We have a series on here about facing my fears where we deliberately put ourselves in situations that we are not 100% comfortable in. We think it helps us grow as individuals. But it also helps us grow as a couple.
When I suggested an adventure to go caving in Budapest, I knew that Adela would struggle with going underground. But she was willing to give it a crack. After we had walked just 50m underground, the door slammed shut behind us and Adela freaked out.
But knowing I was there to comfort her and help her out kept her calm until she got back to the surface. It of course didn't stop me from carrying on afterwards and having an awesome adventure either!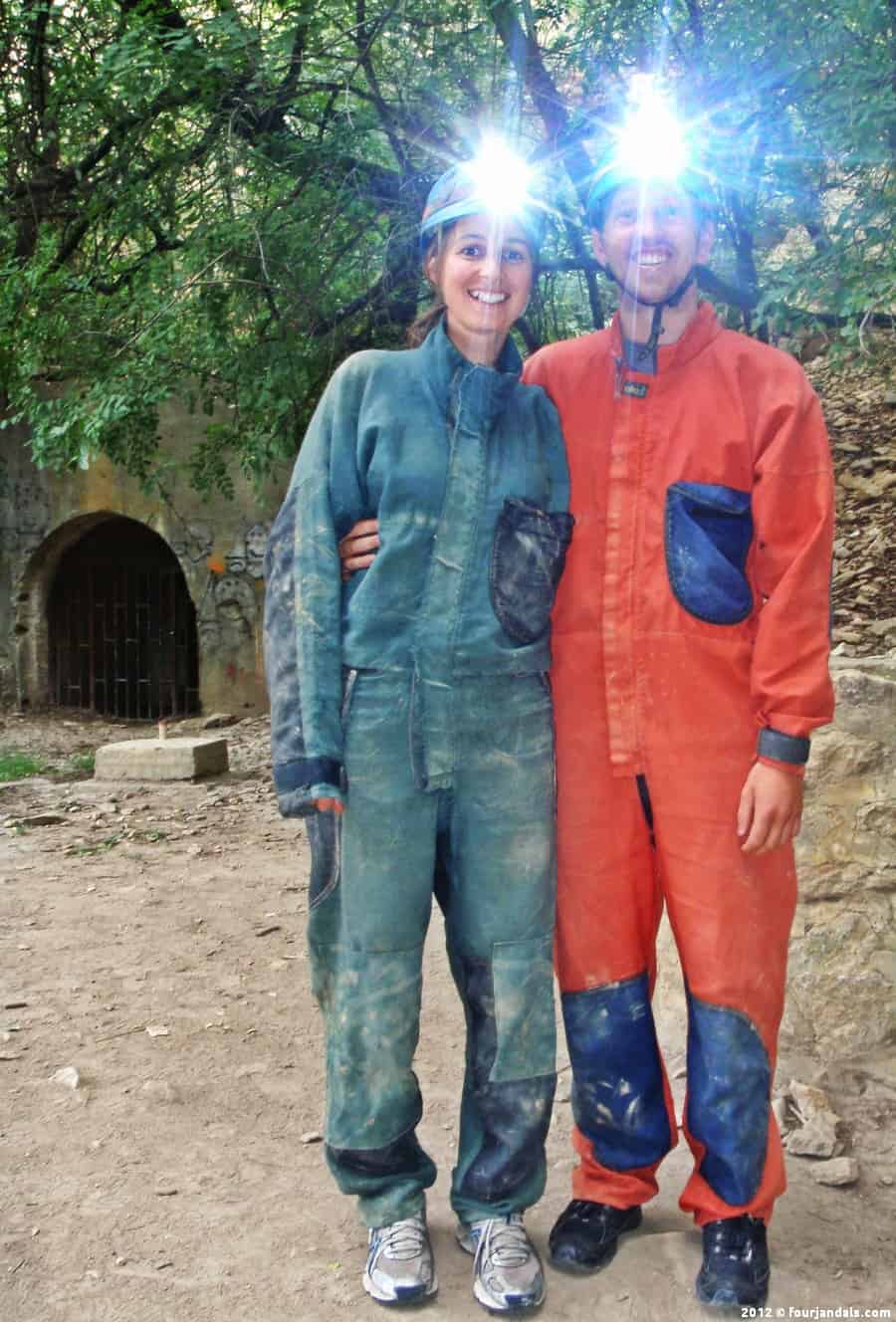 Being stripped bare
Being stripped bare in front of someone you love is not the same as facing your fears. It is much worse than that. It is allowing someone to become so close to you that they see you at your most vulnerable.
Couples travel will open up your most vulnerable sides.
Imagine this…
One of you falls victim to a sneaky snake charmer throwing his pet snake around your neck. 12 hours later you can't control the liquids coming out of either end of your body because of salmonella poisoning.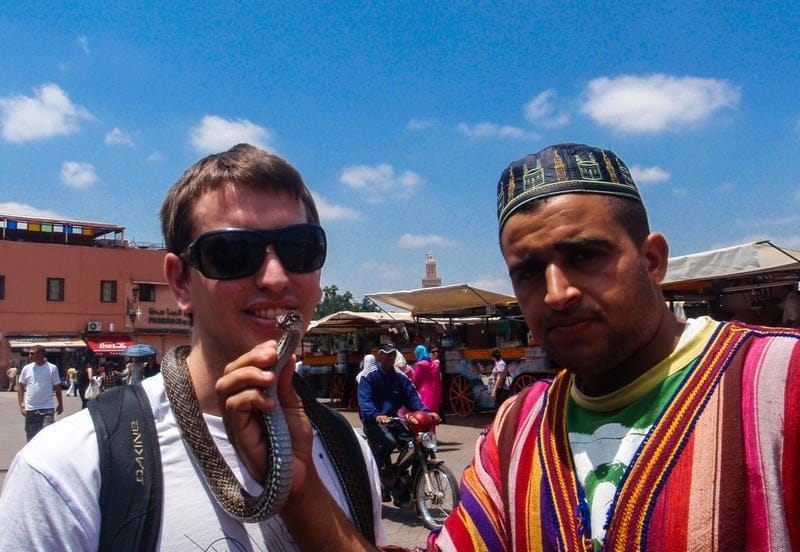 Not only do you wish that en-suite bathrooms with cowboy saloon style doors had never been invented. But this is also one time you don't want to be alone.
For two weeks I was horrendously sick and lost a frightening 10 kgs. So far from home and without the support of my family I had only one person to rely on. Adela. Luckily she put up with the sounds, smells and stress, and supported me through it all.
For that I am so thankful because I will never forget how vulnerable I was and how she never exploited my vulnerability.
Perspective: It's not all bad
Travelling as a couple is all about putting perspective on different events.
While you may become vulnerable, sick, frightened or angry, being there for one another is what counts to get you both through each situation. Because at the end of the day the good always outweighs the bad.
We never have to think too hard to remember the good times.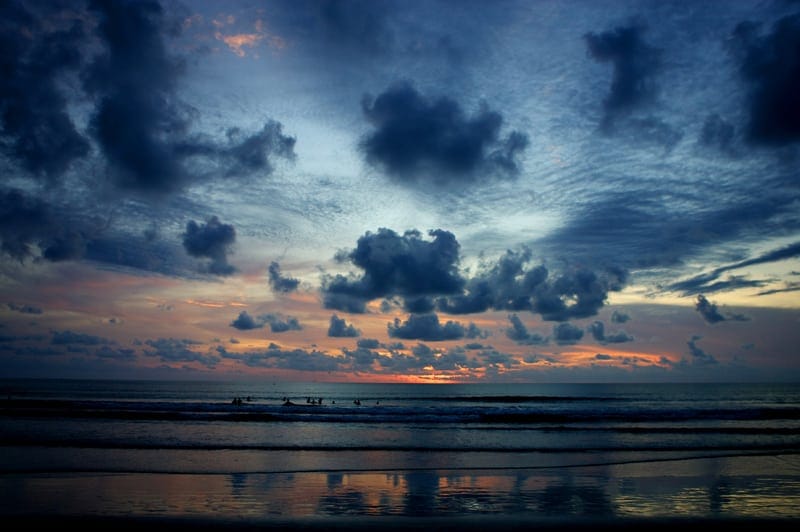 Sitting on a beach together watching the sunset. Drinking a coffee in a cute cafe in Paris or mountain biking in Canada. All of these experiences were made special because we did them together. They are treasured memories that we will share together forever.
Plus the bad can always be laughed at in the future.
In my opinion, if you can survive couples travel, you can survive anything. Including marriage.
Check out these Couples Travel Tips to learn how to survive travelling together. And if you want a "unique" Euro-trip adventure, you can always consider a holiday in Amsterdam to spice things up.
Have you travelled as a couple? Tell us about your experiences in the comments.
5 Expert Tips with Examples for Getting Started in Travel Writing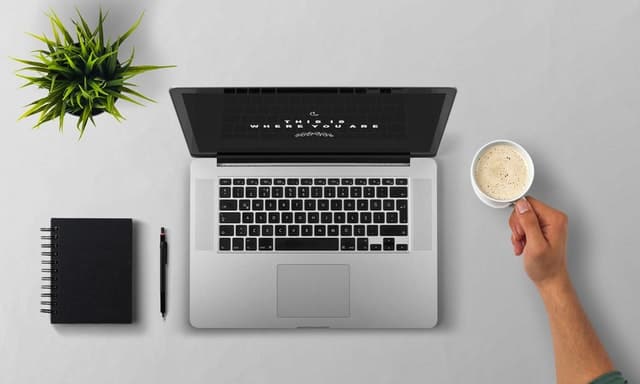 Writing is a very important and helpful skill. It has multiple benefits for the professional, intellectual, and spiritual development. Undertake any kind of writing and you'll enjoy a lot. One of the currently popular genres is travel writing. This is a very creative nonfiction style of writing. A traveling writer describes the places he or she visits and explains his/her feelings associated with the traveling and visited places.
So, if you are an active traveler and have a soul of a writer, you should combine these two aspects. Describe your experiences while you're on a trip and encourage other people. However, you may not know how to start or develop your projects. Nothing wrong with that. Read our guide, which provides effective writing tips for travel writers.
Make allowances for the following points:
1. Create an online portfolio. The Internet gives us multiple outstanding benefits. One of such is speed. You may easily share your emotions and experiences anytime and anyplace you are. Therefore, think about your own writer's blog or even a portfolio website. Present your bibliography as soon as you arrive at the destination point. Thus, you may instantly share your impressions with your readers. Add pictures and videos to enhance your descriptions. Your readers will embrace what you feel in full. In addition, this is an amazing opportunity to reach other writers and editors for a stronger collaboration. Of course, you'll acquire even more followers.
2. Nurture a niche. You should choose your own direction. Try to be original and don't repeat after other writers. Otherwise, nobody would like to read the same themes. Separate yourself from the rest. Afterward, work in that direction. Find those specifications, which impassion you. Thus, it'll be much easier for the writer. Establish and develop your own style. Differ from the crowd. Under such conditions, you'll attract a larger audience. Use media, such as Facebook and Twitter to find more followers. Collaborate with other writers to become more famous.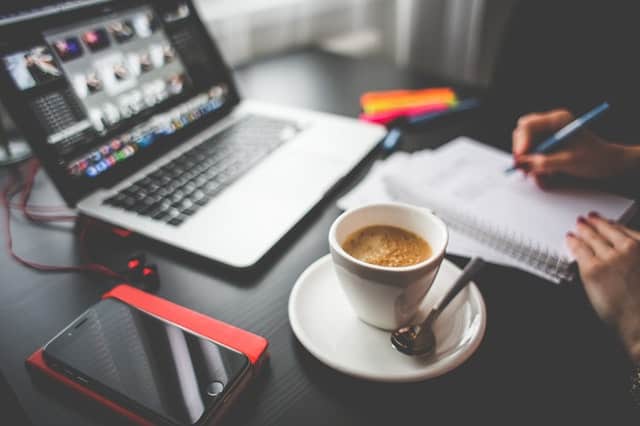 3. Begin with smaller things. You should widen the horizons. Nonetheless, it shouldn't be done all at once. Widen the world by starting small. You should focus on your own content, which should go a single direction. Within time, as you gain experience and popularity, you should write on other matters. If you want other people to read your works, use the help. Go to the local newspaper agency or find a popular website. Discuss the reasonable terms about your publications and start your writing career. It is quite possible that you would require some assistance from an editor. It is better to have an experienced writer who will show you a thing or two.
4. Work online and offline. As it has been already mentioned, you should use the power of the Internet. Develop your online resource in all possible ways. Cultivate your connections with the help of social media. However, it's not all. Ask your relatives and friends to spread the advertisement about your writings. The same should be done offline. You may initiate some workshops and conferences. There are lots of travel writers. Therefore, you have great chances to gather many of them for such meetings. When people share their experiences, they also learn from the others. This is a great chance to obtain popularity and become famous. Do not pass up this advantage. Establish your own "tribe" and develop yourself.
5. Know what you write about. You may be pretty surprised, but many travel writers undergo the same mistake. They do not realize what their main point is. Even those who already have decent amounts of followers have no idea what they describe in their writings. This sufficiently lowers communication skills. Such a practice does not promise anything good. Within some time, such writers lose their followers. This is an inevitable process, which leads to ruin. Before you put down the initial note, ask yourself what your readers are expecting to read. Walk in their shoes. Imagine that you are a reader who has no possibility to visit many foreign places, but who adores traveling. What would you like to learn? This is what you should begin with. Afterward, the process will go smoothly and naturally. Always care about the wishes of your audience because your major objective is to tell the stories to other people.
A Few More Writing Tips
Use our 5 expert recommendations and you have good chances to prosper. There is no end to the perfection. Everybody may improve his/her talents every day and in a different manner. Therefore, we have prepared a list of short tips, which will strengthen your writing skills recommended by Lauren Bradshaw, academic expert, hired by Custom Writings professional writing service. These are:
Begin each piece of writing with a brief but strong introductory sentence.
Come to the major point of your story as soon as possible to ignite a desire to read it.
Be logical in your story.
Connect the beginning with the end with a strong narrative thread.
Quote people you meet during your trips.
Escape clichés.
Use plain and well-known phrases.
Always check the facts you write about.
Write economically.
Write about the moments which can potentially impress your readers and not you.
Try to keep in memory this list as well. It is actually effective and helpful. If you use all of these recommendations, you will become a proficient travel writer. Travel the world, share your experience and enjoy your life at full!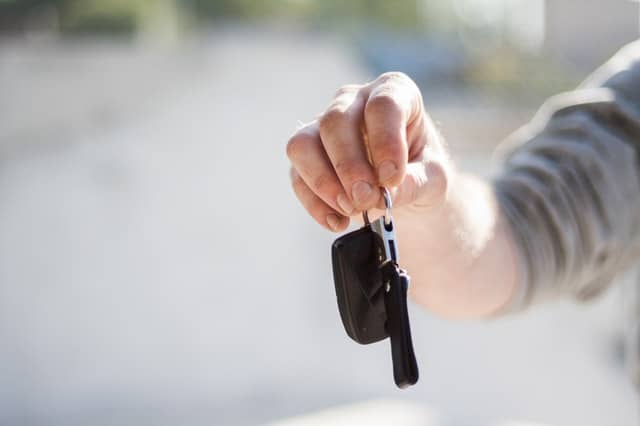 Traveling to a different city can be a fresh of breath air for the individuals who are getting a bit tired of their same old same old. Seeing the same thing over and over again can be quite dull and can make you go a bit insane.
That is why traveling is so refreshing. It allows us to experience more things and life is all about the experiences we have and make. So here are a few things you should keep in mind when you decide to hit up a new city for the weekend or a vacation.
# 1 – Car Rentals
You might find it incredibly beneficial for you to search for budget car rental coupons. This is especially true for the individuals who are traveling to areas that are considered too far for you to drive to.
Budget rental car coupons will not only save you some money on getting your rental car, but it will also make your traveling around the city much more accessible and affordable.
# 2 – Know The City
Knowing the city will prove to be invaluable for your vacations or weekend away. Knowing what spots are hot and entertaining will make your trip there all the better. If you are a lover of secret club scenes and party areas then doing a bit of research to find the hidden club spots will make visiting the city all worth it.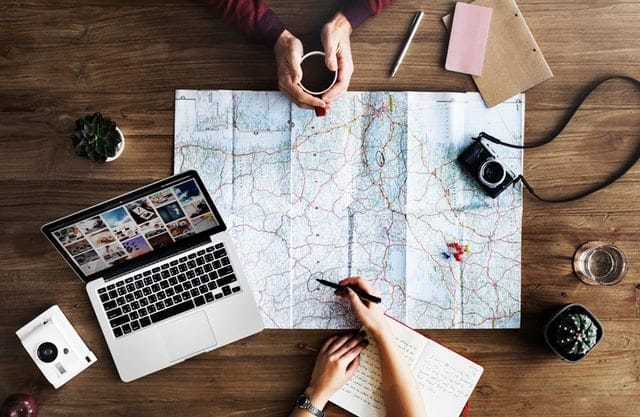 # 3 – Budget
It is something that even the best of us sometimes overlook; budget. Although you want to have a good time while you travel you also want to make sure that you have enough money to do and see as much as you can.
You don't want to micromanage your vacation, but you do want to be a bit wary of how much you are spending. Always better to be on the cautious side then to be on the relaxed side; especially if you are in a different city far away from home.
Traveling Can Be Fun
If you are looking to get away for the weekend or planning a few week-long vacations in another city, then it would be a good idea to keep some of these ideas in the back on your mind. Traveling can be fun, and it can also be disastrous if you do not plan accordingly.
It is best always to play it safe and to think of as many scenarios as possible to tun your vacation into a splendid experience.
Which are the Healthiest Countries to Visit Around the World for Cancer Prevention?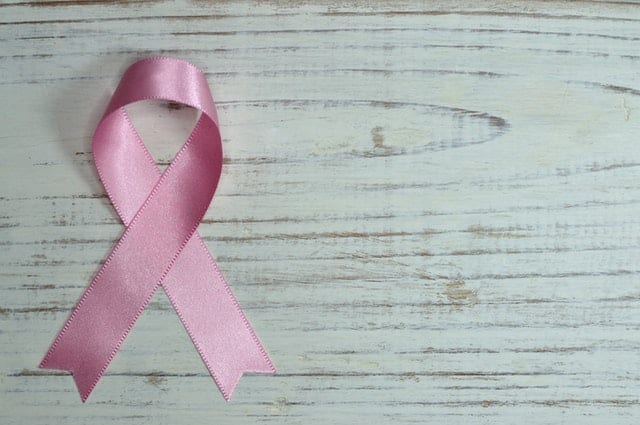 If you are a fan of travelling the globe, then you are not alone! More and more people are finding out just how great this is and what awesome life experiences it can bring you. Whether you opt to see the world before you get married with your other half or simply go alone, it is highly recommended. With all the world to choose from, you are spoilt for choice with where to go and what to see.
But did you know that some countries are better to live or spend time in when thinking about cancer rates? Travelling is not always just about having fun, sometimes you also have to think about going somewhere that does you good or helps keep you healthy too.
What can affect cancer rates in a country?
Currently there is a massive amount of research going into the different types of cancer and how to treat them. A huge part of this is trying to work out what brings on the cancer itself in the first place and what lifestyle factors may be essential. Where we live or spend time can have a massive impact and things like diet, stress levels along with air quality are thought to have some sort of bearing here. Cancer research is seeing many new advances currently as illustrated in online journal Oncotarget which publishes the latest academic papers in this area.
Choosing your next holiday destination
Of course, the point of this article is not to scare you or say that any countries not listed here should be avoided. However, the countries below are thought to have the lowest cancer rates around so make great places to visit for a really healthy trip. Not only that but they may also give you a fresh outlook on how you are living back home to try to avoid cancer yourself.
Niger –

as of 2018, this African country has the lowest cancer rates in the whole world! Although it is not clear just why this is, scientists think they may have a few ideas to go from. The darker skin pigmentation of Niger citizens helps to protect from skin related cancers caused by the sun. When you add in less reliance on cancer causing processed foods as in the West and a less stressful lifestyle, these could be the keys to it all.
India –

this is a huge country but one that still has a lower cancer rate than many more developed Western countries. Diet seems to be a vital factor here with less meat consumed and more plants or vegetables. Again, less processed food is usually eaten also which may count a long way towards the overall effect. Many people also believe the higher quantity of spices like Turmeric consumed could help. It is also a great place to check out for the sights and sounds you will see here!
Oman –

along with Africa, many Middle Eastern countries have low cancer rates which makes them great for your health. Although no hard facts as to why have come out as yet, for Middle Eastern countries it is thought that the clothing worn to prevent sun induced skin cancers is one reason. Less red meat is consumed here along with no alcohol which has also been found useful in preventing cancers from forming.
Ethiopia –

this is a great place to visit and somewhere where you will always find a warm welcome. It is also another African country that is very healthy in terms of cancer prevention. As with a lot of the other countries on the list it may be down to less air pollution, less processed foods in the diet and a less busy lifestyle. Many of the countries with low cancer rates also have low obesity rates too which is an interesting connection that the West could learn from.
Greece –

not all European countries are high in terms of cancer rates – Greece is

certainly one of the best

for this. Their robust healthiness is put down to two things mainly. One is the good weather they have which means they spend a lot of time outside and the other is the famed 'Mediterranean Diet'. This includes lot of fish, fruit and vegetables which are all high in anti-oxidants. Interestingly, they only drink alcohol in moderation.
Enjoy a healthy trip away
If you are looking for somewhere different to go for your next holiday, why not try one of the above? All have lots to recommend them in terms of things to see and do. Even better, they may just be great for your health and show you how to live when back home to keep cancer at bay.

We have been wearing out our jandals (Kiwi for flip-flops) on our travel adventures around the world since 2009. We think our blog is thought provoking and a little witty. But we have been proven wrong before. Find out more about us here...