Do you dream of exotic and interesting far off places? Why spend your vacation at a resort in the USA when there are incredible places all around the world where you can experience a totally alien but fascinating culture. There are many countries that could vie for a place on your bucket list but here are five of the best.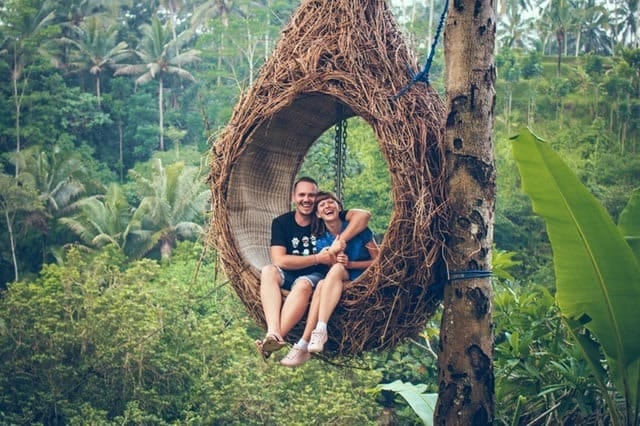 Australia
The Land Down Under is a place like no other. From huge vibrant cities like Sydney, Melbourne and Perth to the dry red center and the Great Barrier Reef and tropical islands, Australia is a land of contrasts. It is a laid-back country with a great sense of fun but also a legacy of sporting prowess. From trying your hand at panning for gold to diving with sharks there's an amazing array of adventures to have. There are incredible landmarks including Uluru, Sydney Opera House and Harbor, the "Big" things and its many rocky outcrops and mountains. If there's one place it worth considering getting a travel loan to visit, it's Oz.
Vietnam
If there is one over-riding image of Vietnam popular in the media, it is the number of motorcyclists in the major cities. Motorcycle travel across the whole country is popular and roads are surprisingly good. Vietnam Motorbike Tours are a terrific way to see the best sights and attractions. You can easily visit the top cities like Ho Chi Minh City, Hanoi, Dalat, Da Nang and the stunning Hội An, the picture-postcard perfect Ha Long Bay as well as the incredible beauty of jaw-dropping Hai Van Pass. With a long and rich history and one of the most fragrant cuisines in Asia, Vietnam deserves a spot on your bucket list.
South Africa
Known as the Great Mother or the Rainbow Nation, South Africa pulls in visitors like a moth drawn to a flame. A country of stunning contrasts, South Africa is a melting pot of cultures. From the two amazing coastal cities of Cape Town and Durban to the bustle of Johannesburg to outback towns where pre-apartheid life seems stuck in time, urban life is very different to the countryside of the Garden Route and the wine growing regions like Stellenbosch. Of course, the great attraction is the national parks. You couldn't pay a visit to South Africa without a safari trip to see the big five game animals.
Indonesia
Thailand has topped the list of Asian destinations for many years now but don't overlook Indonesia. This highly populous nation of more than 17000 islands, 300 languages and many varied cultures is a diversity lover's dream. It is simply filled with a myriad of adventures. Have some tropical R&R in beautiful Bali, go volcano trekking in Sumatra, or go shopping in a cool, glitzy mall in the capital, Jakarta. Wildlife is beguiling with orangutans lazing in trees and Komodo dragons menacing those who dare come too close. There's adventure around every corner.
Greece
Being one of Europe's top tourist hotspots shouldn't put you in mind of overcrowded beaches lined by high rise hotels. Greece is an absolute charm whether you choose the magnificent mainland or one of its idyllic islands. The capital, Athens, is one of the most historical destinations on the planet and the marvels of the ancient civilization will leave you in awe. The country boasts 6,000 sitting in the beautiful Aegean Sea, each with its own character. Some have huge party resorts while others might only be inhabited by a goatherd and his family and their animals. Island hopping by boat is a fabulous way to immerse yourself in the beauty of Greece. The food's not half bad either!
Which is going on your list of must-visit places?
Why Traveling Alone Can Be The Best Experience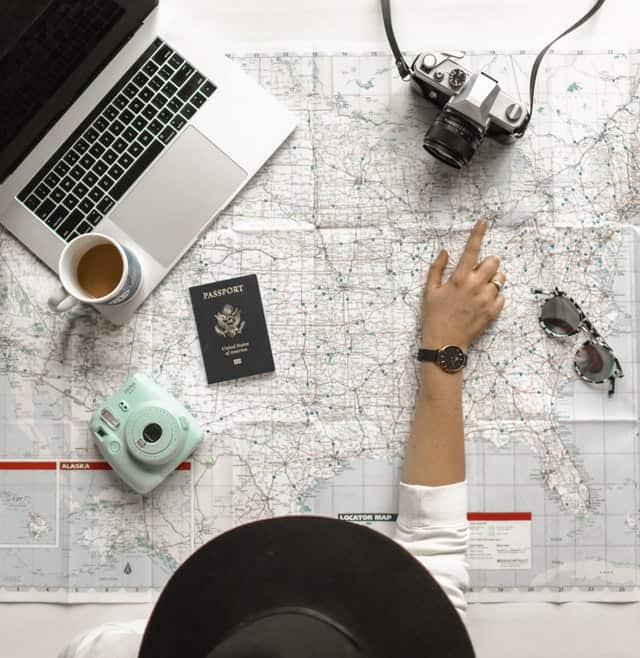 When you think of traveling, you might think of a big family vacation, a group of friends setting off to see the world, or perhaps a couple's romantic getaway. What you might not think of is traveling by yourself. However, solo traveling can be an amazing experience, and there are so many benefits that if you've been tempted to visit a far-flung destination but didn't have anyone to go with, you really should just book your tickets and head off to explore! Read on for more details, and you're sure to understand what we mean.
It's All Down To You
"The man who goes alone can start today; but he who travels with another must wait till that other is ready." – Henry David Thoreau
One of the most significant benefits of traveling alone is that every decision you make is yours entirely. You get to choose where you go, to begin with, without having to compromise because other people you are traveling with want to go somewhere else. You can pick the hotel that you like the look of best, or choose to stay in a hostel or camp out if you prefer. You can go out on day trips or spend a relaxing day by the pool playing games on Unibet. You can make your own itinerary and not have to work on someone else's time frame. If you decide you don't like a place, you can move on somewhere else without having to persuade anyone else to. It's an amazingly freeing feeling.
You Can Meet New People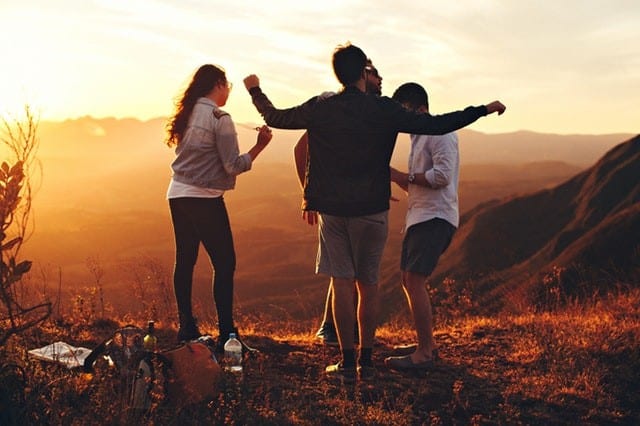 "Wherever we travel to, the wonderful people we meet become our family." –
Lailah Gifty Akita, Think Great: Be Great!
Meeting new people is one of the joys of traveling, and according to Psychology Today making friends is essential, but it can be hard to do when you're in a group or traveling as part of a couple. First, it can mean that you tend to stick with the people you already know because there is no real need to look outward to other travelers or even the locals around you.
Secondly, even if you did want to make new friends, those around you who might have struck up a conversation if you had been on your own could choose instead to stay away because they feel you are already with your friends and aren't looking to meet anyone new.
Either way, you can miss out on some fantastic, life-long friendships in this way and that can be a big regret which Pocketmindfulness.com explains is not a healthy way to live.
You Can Find Yourself
"Knowing yourself is the beginning of all wisdom." – Aristotle
It may sound strange to say that you can find yourself when you travel alone, and it might not initially be something you think you want to do. However, if you can start to understand what it is that makes you happy, what fills you with joy, what you want from life and even how you intend to get it. When you return home, you will be more powerful and better able to do whatever it is you want, without compromise, and without damaging your mental health or your personality.
Understanding more about yourself is fundamental to living the best life you can, and when you are traveling alone this is a much easier thing to do!
A Vape Guide to Travelling Across the Globe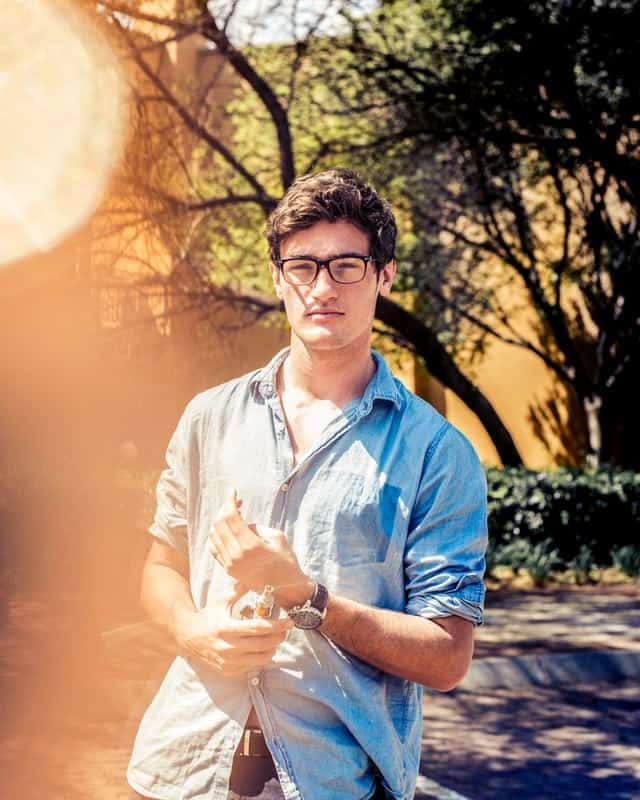 Not only is vaping becoming increasingly popular across the globe, but it's contributing to a decline in the number of active smokers. To illustrate this, the number of vapers rose from 7 million in 2011 to 35 million just five years later, while research group Euromonitor estimates that the number of adults who vape will reach 55 million by 2021.
At the same time, the number of smokers has continued to decline falling from 1.14 billion to 1.1 billion since the turn of the century. In the domestic market, there's no doubt that firms like VIP  Premium Vaping and E-Liquids have played a key in driving this trend, with a robust regulatory framework has also proved beneficial.
While vaping is legal and practiced widely in the UK, however, the same cannot be said for other jurisdictions in the world. With this in mind, here's brief guide for travelling vapers and what they can expect when visiting various locations across the globe.
Europe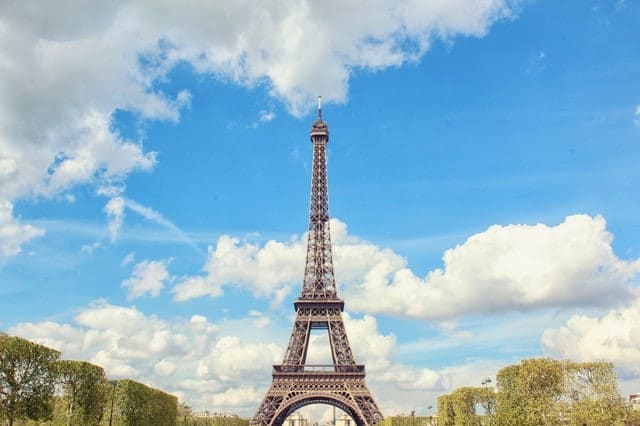 If you're travelling inside the EU, the chances are that you'll benefit from relatively vape-friendly regulations that enable you to indulge this popular pastime.
The regulatory framework in this jurisdiction is governed by the Tobacco Products Directive (TPD2), which provides clear guidelines for the quality of products. Back in November, there was a further exchange of vaping regulations within the UK, as MEPs looked to maintain a framework that drives innovation while also protecting the interests on single market customers.
Still, the attitude to vaping varies from one member state to another, and as while the EU provides a basic framework each country is free to impose its own laws.
So, you'll need to review the guidelines associated with your chosen destination when heading to the EU to ensure that you can comply fully.
Asia
As you may expect, regulators and lawmakers in Asia take an entirely different approach to vaping.
In fact, this practice is probibited in some jurisdictions, where those who are found vaping or in possession of certain materials could face considerable sanctions.
This is particularly true in Thailand, where individuals caught vaping could face a prison sentence of between five and 10 years. In Singapore, individuals found guilty of vaping could face a fine of up to $5,000, so anyone visiting here is advised to leave their vape kit at home.
The landscape in India is a little more confusing, as this nation is home to 108 million smokers and its population have fully embraced vaping in recent times. Despite this and the fact that vaping is not officially illegal in India, there have been instances of people being sentenced to prison for selling kits and cartridges to customers.
The Middle East and Other Jurisdictions Outside the EU
Elsewhere, there's a wide range of regulatory approaches that need to be considered by travelling vapers.
This is particularly true outside of the EU, while it's also important to note that many of these jurisdictions have little or no safety rules with regards to e-liquids.
This means that you should avoid buying e-liquids abroad in most instances, unless you have knowledge of the market and its safety standards.
You'll also need to pack your vape kit sensibly when travelling, as you look to remove all batteries, put your vape kit in a case and limit your e-liquid carry-on to just 100ml. The failure to do this could prove highly detrimental, with many vapers travelling to Dubai having had their kits confiscated on arrival.  
Why 2019 Is the Best Time to Visit Japan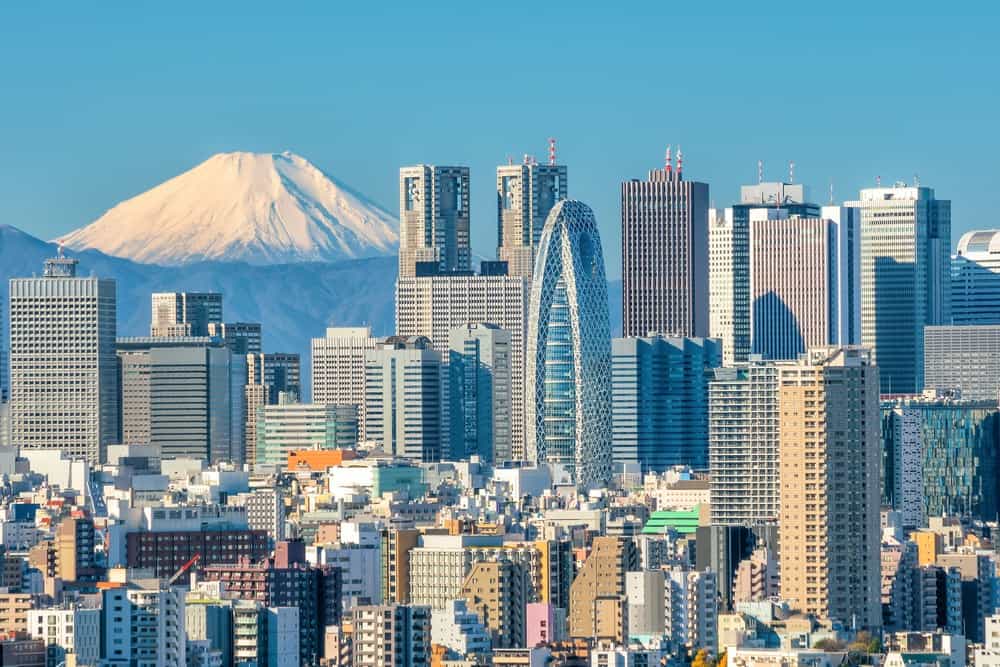 It would be easy to argue that there is no bad time to visit Japan. With a centuries-old culture, some of the most cosmopolitan cities in the world and stunning natural beauty, there is a reason that "travel to Japan" appears on so many bucket lists.
That being said, there are several reasons why 2019 is shaping up to be the best time to finally book that vacation to the Land of the Rising Sun. In fact, Japan itself is working hard to attract more tourists, with a stated goal of bringing 40 million people to visit the country by 2020. So, grab your passport and pack your bags, because now is the time to go.
1. Beat the Olympic Crowds
Tokyo won the bid for the 2020 Summer Olympic Games, meaning that hundreds of thousands of athletes and spectators will be descending upon the tiny island nation during July and August of 2020 — and beyond. Hotels are already filling up for dates around the Games, making 2019 the ideal time to travel to Japan if you want to avoid crowds. Construction of some Olympic venues is still ongoing, but the country has already invested in infrastructure, entertainment and more to attract tourists. This year will be your chance to see Japan at its finest without the huge crowds and high prices that the Olympics will undoubtedly bring.
2. New and Exciting Accommodations
When Tokyo won the Olympic bid, it did so despite a projected shortage of 41,000 hotel rooms throughout the country. As a result, since 2013, there has been significant investment in hotels and other accommodations, to the tune of approximately $4.9 billion. This investment includes constructing new hotels, as well as expanding and upgrading existing facilities. Travelers have more options than ever before when it comes to finding a place to stay, with options ranging from familiar Western-style hotels to Japanese inns and beds and breakfasts that offer a glimpse into Japanese culture along with a place to stay.
3. Improved Attractions
Japan has no shortage of attractions for tourists, but with the renewed focus on attracting visitors from outside Asia, the government has made some significant changes to major attractions to make them friendlier to visitors. For instance, in 2016, the Japanese government opened the Akasaka Palace in the heart of Tokyo to the public for the first time ever. Built as an Imperial Palace for the Crown Prince in 909, since the mid-1970s this European Baroque-style palace has been used as a guest house for visiting dignitaries. A similar palace can be found in Kyoto and was also opened to the public in 2016.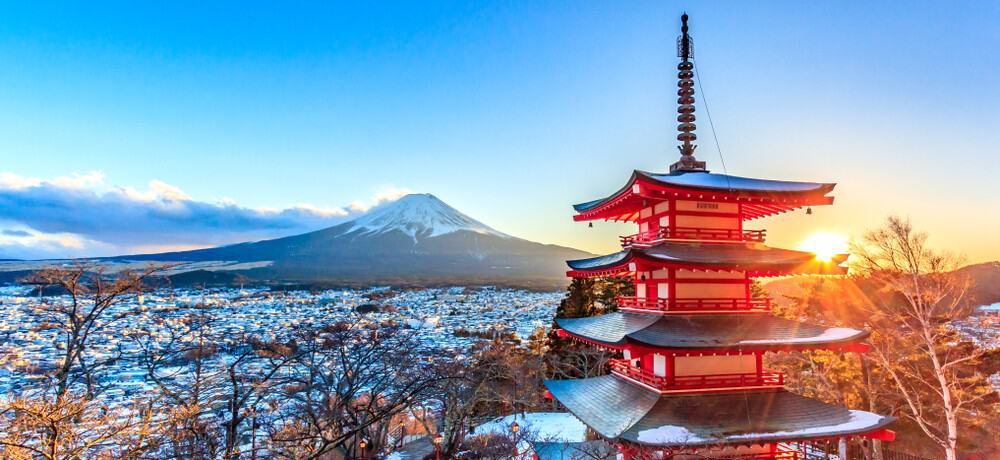 Japan's leaders have also taken steps to make the country's national parks more appealing to foreign visitors. During the multi-year initiative, the Ministry of the Environment has taken steps to more effectively market the parks to foreign visitors and made improvements within the parks themselves, such as adding new signage and information in multiple languages and making it easier to access especially scenic areas. With all of these preparations expected to be in place by the beginning of 2020, 2019 is a great time to enjoy them without major crowds.
4. Eased Travel Restrictions
Currently, travelers coming from 66 countries worldwide — including the U.S. — can enter Japan without a visa. In fact, Japan has recently eased visa restrictions for multiple Asian countries, including China, Thailand and Malaysia, as well as India, and seen a significant increase in tourism as a result. Americans wishing to visit Japan can do so with a valid passport and return ticket and stay up to 90 days. Your passport needs to be valid for the entire length of your stay in Japan, and you should expect to be photographed and fingerprinted when you enter the country. Otherwise, there aren't any visa requirements for U.S. tourists.
In 2016, Japan also changed the rules regarding tax-free shopping for tourists. Generally speaking, items purchased by tourists to take home are tax free, provided that you meet certain restrictions. Shopping tax-free also requires carrying your passport with you while you shop, but it can save you a significant amount of money. Shopkeepers are familiar with the rules and can help you.
Japan is going to great lengths to attract new visitors in the coming years. With all of these tourist-friendly changes taking place, it's easy to see why 2019 is the best time to visit Japan.