9 Travel Safety Tips for Couples – While Travelling
Using a few basic travel safety tips for couples, and solo travellers, you can cut down your risks while you travel the world on your next adventure.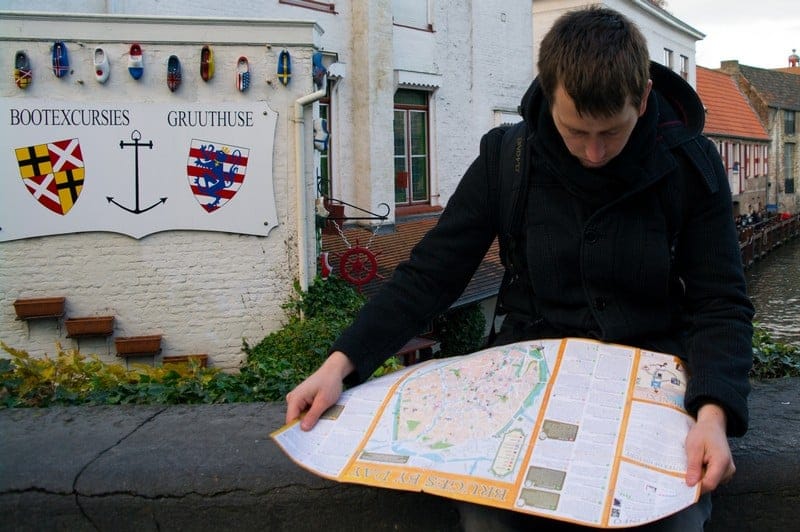 Note: We actually wrote these travel safety tips for couples before we heard about the tragic killing of the solo female traveller Sarai Sierra in Turkey. Our travel safety tips can also be used by solo female travellers and males.
This post is a follow up to our previous article: Travel Safety Tips for Couples, Before you Travel.
We felt obliged to write about travel safety because we get asked a lot of questions regarding travel safety. We travelled to Egypt over a year ago and still get asked "is Egypt safe to travel to?"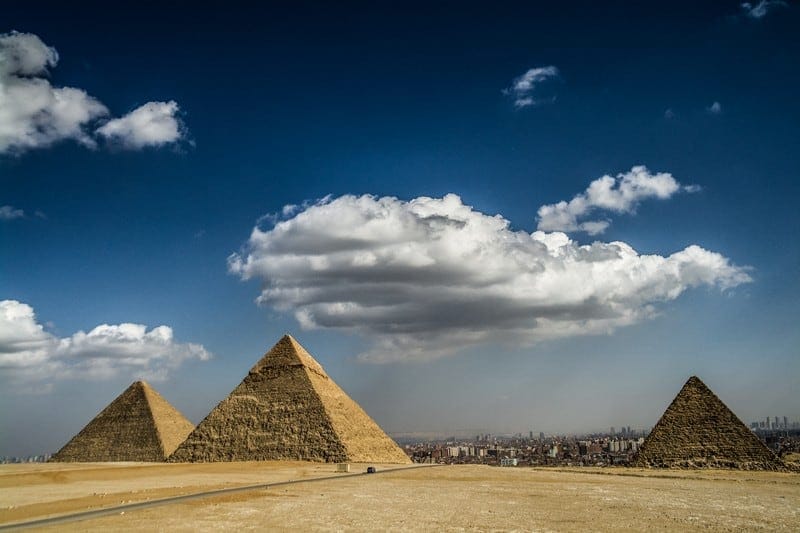 Of course travel in Egypt is safe! 
We basically consider that everywhere in the world is safe to travel to, as long as you are sensible and take precautions. It is like I said in our previous post, you don't want to listen to everything others say, especially the media.
The world is NOT dangerous or unsafe. Sure there are dangerous people and destinations, but they are a really small percentage of the world.
And most of the unfortunate bad experiences that happen to travellers arise from them being stupid, drunk or just in the wrong place at the wrong time. By using a few simple travel safety tips, you can cut down your risks.
Travel Safety Tips for Couples
After 3 years of travel we haven't had anything stolen and have NEVER felt unsafe because we follow our basic travel safety tips for couples, and solo travellers.
Travel Safety Tips: Blend in
One of the keys to travel safety is to limit drawing attention to yourself.
The closer you resemble a tourist, or more specifically the less you resemble other tourists, the better it is for you. Wearing sandals with white socks or sneakers with a large camera dangling from your neck is kind of a giveaway.
Similarly if you are waving around a map you may be targeted.
Travel Safety Tips: Dressing appropriately
Once you have stopped acting like a tourist you want to dress appropriately.
By leaving your valuables at home you should be carrying less stuff as you explore the streets. Everything you carry should be able to fit into your pockets or be within your bubble of "personal space". Any time someone gets within that bubble you know to keep an eye on things.
There are always situations where this is unavoidable such as tightly packed public transport or local markets. To reduce your risk and avoid being pick-pocketed you want to keep your wallet in your front pocket, preferably buttoned up. Or use the inside pocket of your zipped up jacket.
You might also want to consider buying a "money belt" (examples here) that wrap around your waist underneath your shirt.
Finally, if you are a travelling couple ensure that you both carry your money and that it is not all in the same place. By spreading it out you won't lose it all if one is stolen or lost.
Travel Safety Tips: Gather your gear
On arrival, or departure you are most likely to lose something.
At the airport you are tired from travelling and rush through customs eager to go exploring. Simply stuffing your wallet or passport at the top of your bag or in your back pocket is not good enough.
Use a money belt or secret compartment in your luggage to store valuable items.
It's the same situation in a restaurant, accommodation or at an attraction. Take a moment to stop, gather yourself, and your belongings. As you walk away check behind you to see that you didn't leave anything behind. I always do a quick "pat down" to check my camera, wallet, phone etc are in the right places.
If you know where everything should be then it becomes very easy to make this a simple routine ritual.
Travel Safety Tips: Don't leave it unattended
We see this all the time. Someone sits down at a cafe and promptly ignores their bag or coat because they feel safe.
Always keep your items in your line of sight and within that personal bubble of space. It isn't hard for someone to wander by and take something from your chair, or table, when you are distracted by delicious pastries and coffee.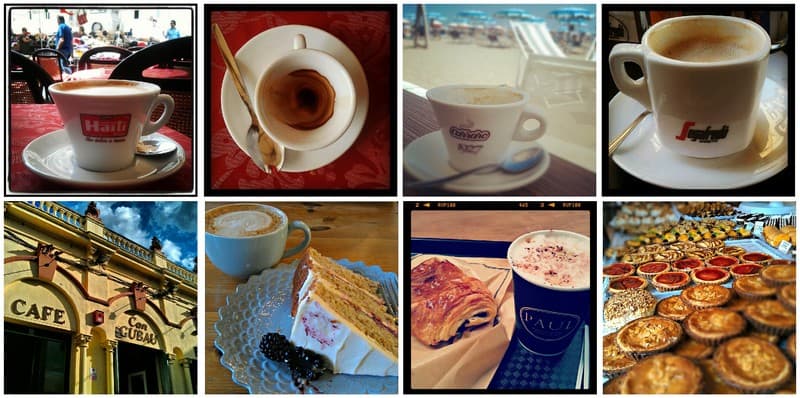 Travel Safety Tips: Stay Alert
Before leaving your accommodation ask the staff if there is anywhere in the city they recommend not going. While you don't necessarily want to stick to the boring tourist trails, you also don't want to end up in seedy areas.
It is easy to unwittingly wander up the wrong street when you are gazing at all the sights. Just retrace your steps (guys are a little better at this than girls for some reason) and carry on your way.
The important thing is that you see what is going on around you. Take notice of what strangers are doing because it's common practice for thieves to work together.
Kids with signs may try to distract you while the others pickpocket you. Or women will beg for money while pushing a crying infant in your face. While we feel bad doing it, we always just ignore them and keep walking. Once you stop, you become a sitting duck.
Our only rule is that if someone outright robs you then NEVER FIGHT BACK. Insurance will cover anything stolen and it is better than getting injured or worse.
Travel Safety Tips: Lock your luggage
While you should travel with minimal stuff, anything you leave in your accommodation should be locked away. Most hotels and hostels provide safes or lockers.
Our small padlocks probably wouldn't stop a determined thief, but it will make them think twice and/or slow them down. Stealing your stuff is all about speed, so most won't take that risk.
Travel Safety Tips: Walk away from confrontations
Everyone has been in a situation where someone upsets you or makes you angry. They might have accidentally bumped you or tried to chat up your girlfriend. Some ridiculous people might just be looking for a fight.
Unless you are Chuck Norris, walk away calmly. You never know who that person might be associated with. If they follow you then stick to public areas and find a local spot to ask for assistance.
And by no means are we telling you to avoid people. Meeting people is a main reason to travel!
Travel Safety Tips: Know your way out
Memorising maps and routes comes naturally to me but there are still many times I have gotten lost while wandering small streets in Italy, Egypt and Turkey.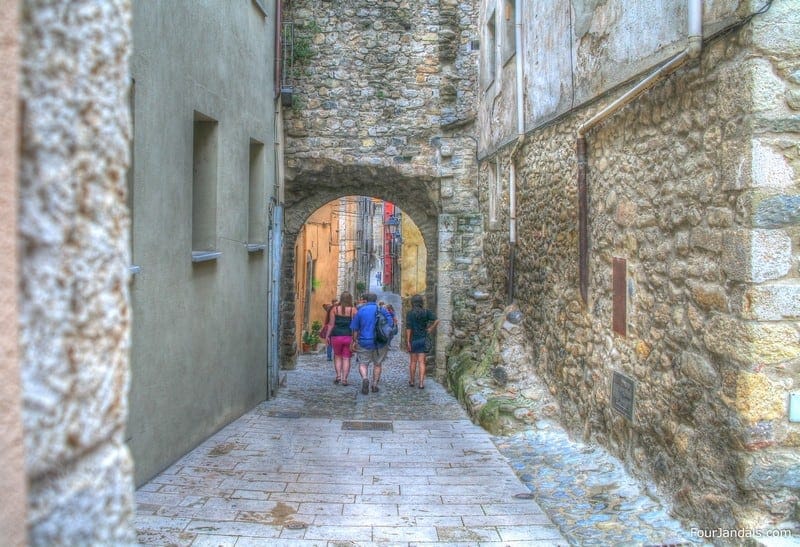 Familiarising yourself with local landmarks as you wander around the streets of a foreign city can be very helpful for when you do take that eventual wrong turn.
Don't be afraid to ask for help. If you have taken the time to learn a little bit of the local language then someone will be willing to help you out. Our favourite experiences have been after we have gotten lost then shown where to go by a friendly local.
Travel Safety Tips: Don't try this on holiday
While we love to step outside our comfort zones, we don't take unnecessary risks. Especially when something looks a little dodgy.
There are way to many stories of travellers getting injured, or killed, while taking part in something life threatening. Sure we have run with bulls, driven scooters in Italy and scuba-dived in Egypt. But we consider these calculated risks. And we had great travel insurance.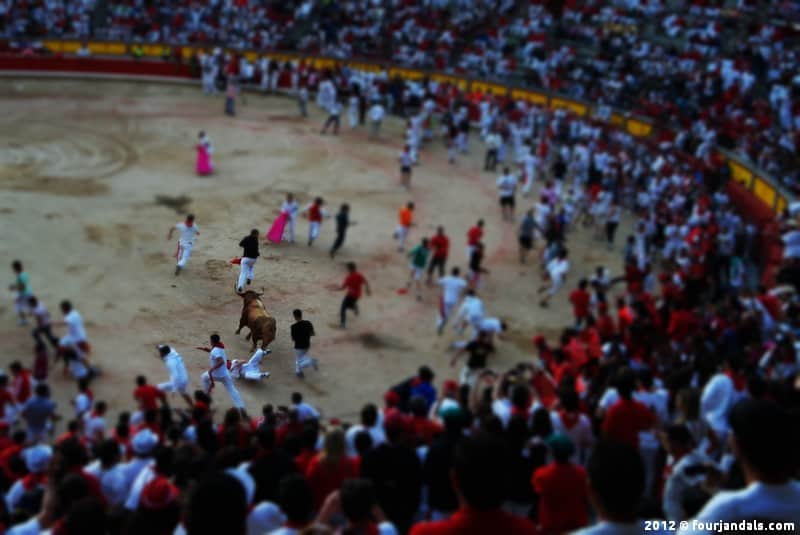 If you want to take part in adventure travel activities then always check that the operators have legal qualifications and a good safety record too. The cheapest option is usually that price for a reason.
Travel Safety Tips Summary
No we are not trying to scare you away from travelling. We just know from experience that people seem to go on holiday without their brains. By showing you examples of worst-case scenarios we hope that we can limit your risks.
Travelling is safe when you reduce your risks and take precautions.
The important thing to remember is that if you do suffer a loss or a problem, don't let that ruin your trip!
How To Keep Yourself Occupied When Travelling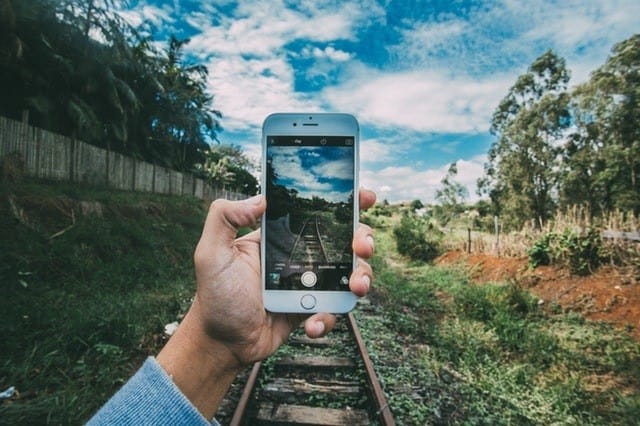 Many of us find ourselves constantly in and out of airports, for business or pleasure or whatever the reason may be, and would like to make better use of that dead time, of which there can be a lot, especially on long multi-segment trips overseas, for example. Here are some quick suggestions to ponder:
Ebooks:
Travel time is actually excellent for absorbing a couple really good books, and it's a great time to catch up on some much-needed reading. You have so many options for ebooks I don't think it's even necessary to list them here. You also have your preference of audio books or regular text books; it's completely up to you. Text is a lot faster if you're a reasonably good reader, but audio books allow you to do things like walk around and eat while still getting the book "read to you"
Online Casinos:
Online casinos are an excellent way to kill time on those long layovers. In fact, the hours can go by in a blur when you're gaming in this way; make sure you have an alarm set so you remember to get to the gate on time for your connection:
Guts online casino with mobile games is a prime example of a great casino site where you can keep yourself occupied for hours on end. One of the nice things about Guts is how comprehensive it is. This allows you to get all your online casino fun in on one app only, thereby avoiding having to spam separate apps on your phone for poker, slots, blackjack, etc.
Other Games on your Phone:
There are obviously tons of possibilities here. Once again, to avoid that dreaded app spam on your phone, pick a couple of really good games that you like a lot and aim for complete and total domination and mastery of them. This will also keep you focused and help with your mental hygiene.
It's a good idea, actually, to have at least one game available on your phone that does not require an internet connection. This is for both being on the plane itself, and also for being in strange towns where there is no roaming, no wi-fi and no SIM card available for you. You will be grateful to have that one reliable game to pass the time during those gaps in the internet service.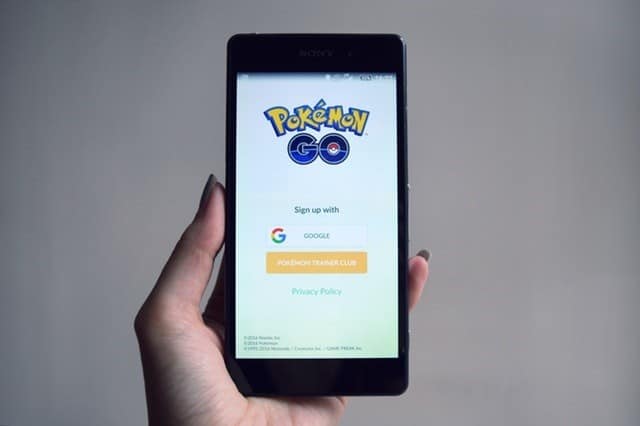 Take A Look Around Town:
This is a final option, but can be a really good one. There are several factors that need to be in play for this option to be viable and workable.
-The security check-in process can't be overly complicated or slow
-The time of the layover must be enough and must be at a time when there is actually something going on in the town you are in for the layover. Some major cities are closer to being 24 hour towns than others.
-The airport must be reasonably near to the interesting parts of town in that city, unless you don't mind spending big bucks on transportation. Rideshare has, however, mitigated this quite a bit. Be realistic about your travel times. Remember traffic can be hell in some cities, hell like you wouldn't believe.
Honestly, the best way for this strategy to work is to know what you want to see beforehand and just go there. Wandering around is usually a waste of time. Do your research online beforehand to make sure you get a positive experience out of this.
Conclusion:
Layovers don't have to be purgatory for you. There are options to make the experience better and more edifying.
Do you have another way you spend your time travelling productively that you'd like to share with us? Please feel free to let us know in the comments below.
Top ways to keep yourself entertained while traveling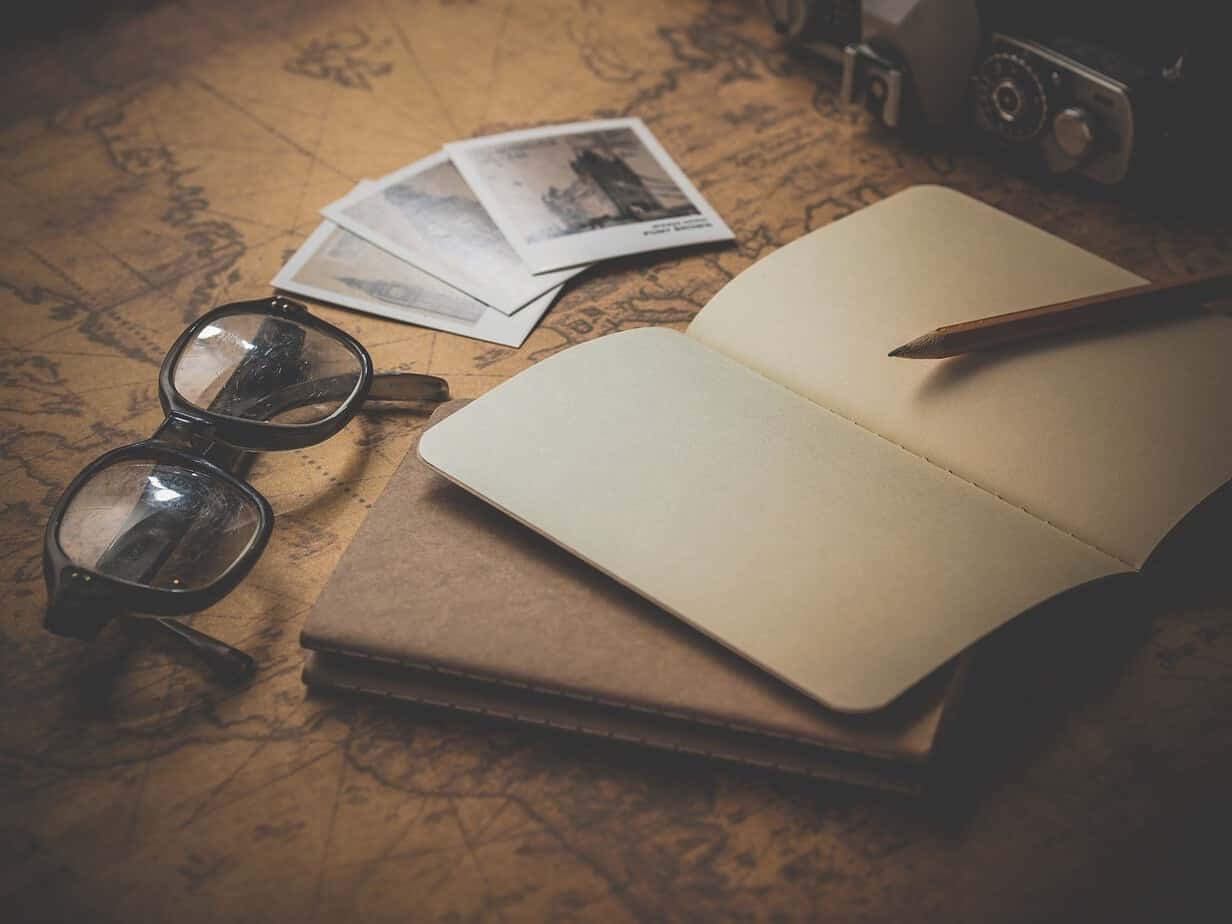 Traveling can sometimes be a boring time. Long waits in airports. Traffic jams. Ferry crossings with nothing but water for scenery. No matter whether you're traveling by car, plane, or ferry, there will always be times when you'll wish that you had something to occupy you.
Thankfully, in today's fast-moving world, there are plenty of options to keep your mind occupied when you're on the road, in the air, or at sea. Here are some great ways to entertain yourself while traveling.
Read a good book
Don't waste your time with glossy magazines. Most of them will rot your brain and you'll be done reading them before you've even made a dent in your journey. They also take up as much space in your travel bags as a good book, which will occupy you for far longer.
Many people also find that reading a book helps them get to sleep. If you're one of the unlucky people who finds it difficult to sleep on planes and in cars, a book can help you doze off naturally.
If you're one of the super-unlucky people whose motion sickness can be exacerbated by reading, there's a great alternative: audiobooks. Downloading audiobooks to an audio device such as an iPod takes up very little space and frees up luggage room. It means that you can take a whole collection of books with you on your travels so that you'll never get bored!
iPad or tablet
Don't rely on airlines, bus terminals, or ferries to provide high-quality visual entertainment. Loading up an iPad or tablet with the latest movies puts the ability to occupy your mind in your own hands. Also, bring an iPad charging station just in case your iPad, smartphone, and other devices need some power, and charge them simultaneously in public charging stations.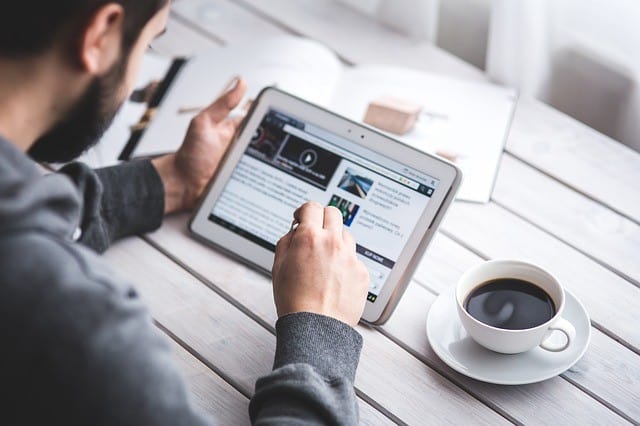 iTunes is a great place to download the latest Hollywood blockbuster movies, as well as fun games and eBooks.
As many public places now offer free Wi-Fi, a tablet is also a great way to stay in touch with friends and family while you travel. Best of all, using a tablet to entertain yourself instead of a smartphone means that you won't drain your phone's battery. This is important as charging points can be scarce on the road and you may need phone access in case of an emergency.
Play the lotto
Playing the lotto can be a fun way to pass the time while traveling. Firstly, there's the welcome break of pulling over at a rest stop – or dipping into a terminal convenience store – to pick your lottery numbers. Many people play the lotto using numbers with personal significance, such as birthdays, so the mere act of deciding on the numbers that will make you rich can be enough to while away some downtime.
Then comes the best part – daydreaming of what you'd spend the jackpot money on. This is by far the best way to while away the hours of a long journey. Whether you'd buy a house, a car, or simply want to fantasize about traveling somewhere far more thrilling, you can let your imagination run free. Before you know it, you'll be at your destination!
Once you get there, you can check your numbers on the Mega Millions numbers CA website to see if you're a winner!
Discover new music and podcasts
When was the last time that you discovered a new band or artist that you really loved? If you're like most people, you've probably got your favorites that you've stuck with for the past few years. Now that you've got some downtime on your journey, you have a great opportunity to find your next favorite band.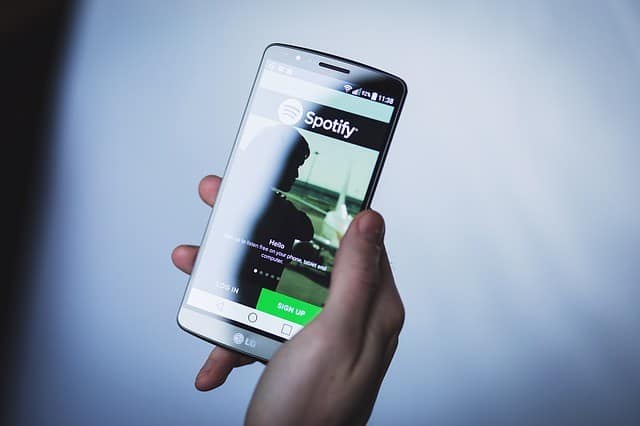 Audio services such as Spotify provide recommendations for new artists based on your existing preferences – so if you really dig Led Zeppelin, Spotify will find out if an emerging band from Israel fits the bill. Best of all, the Spotify paid subscription service now allows you to download songs and playlists to your phone – so even if you're out of cellphone range or you don't want to drain your data allowances, you can still get inspired by some fresh sounds. Simply load up your device with songs and playlists before you leave and you'll have no shortage of new material to help you pass the time on your journey.
In fact, you could even choose a road trip playlist based on the route that you're traveling – there are thousands of songs about places all around the world! The same goes for podcasts – why not search for and load up some podcasts about your destination? Not only will you whittle away the hours of your journey, but you'll also be armed with a ton of new knowledge about your destination.
How Tourism Can Keep Up With Modern Technology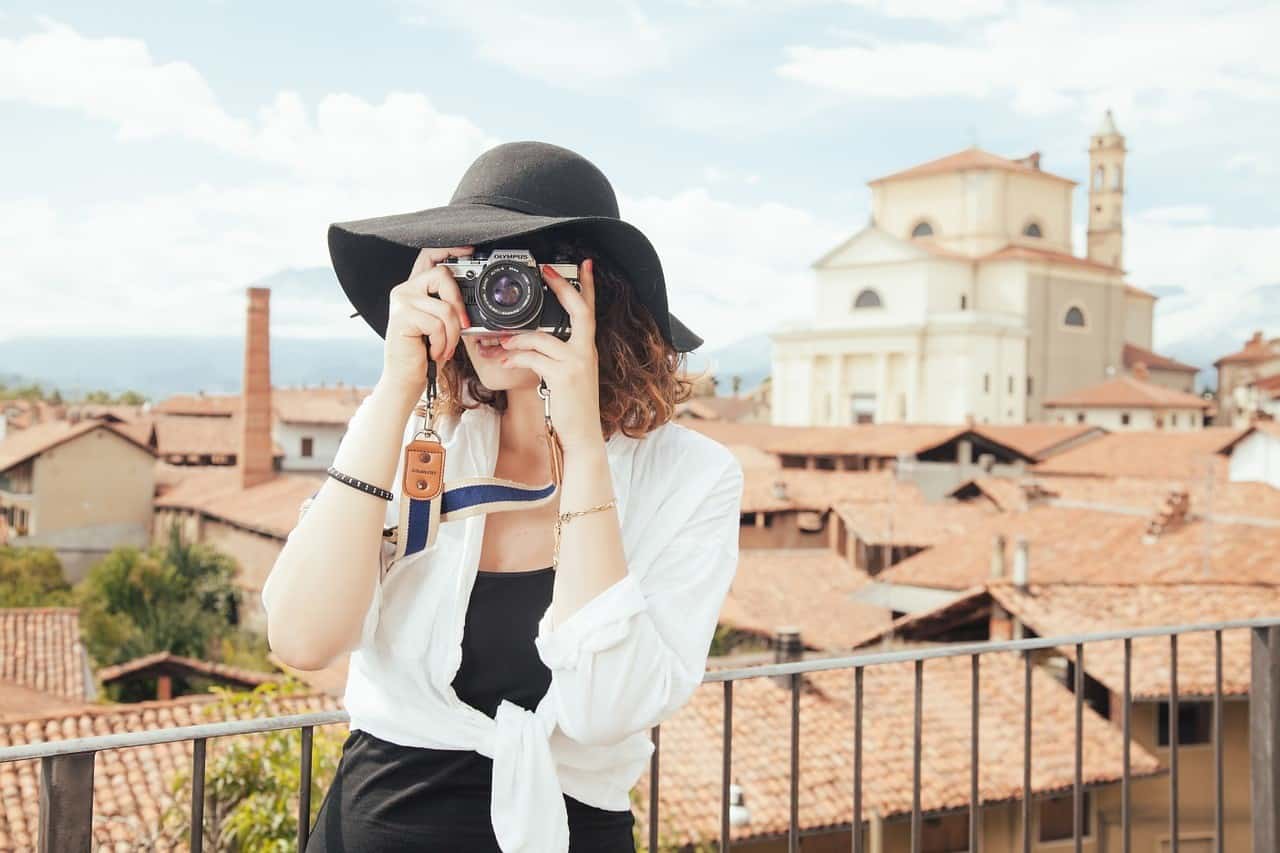 There is no denying we live in a digital world, as nearly every aspect of our modern lives involves some level of technology. Advanced technology and consumer electronics impact the way we interact with one another, do business, stay safe, learn and take in most of the relevant information that our brains see on a daily basis.
It should come as no surprise that travel and tourism industries have also felt a major impact from the ongoing technological revolution. With the ever-increasing pace of advancements in smartphones, social media, GPS and the other tools we use to travel safely and efficiently, it can be easy for traditional hospitality, travel and tourism businesses to fall behind.
Fortunately, those in and around these industries are just as innovative and pragmatic as anyone, and technological advancements have also had major positive impacts on tourism. As is the case in any industry, it largely comes down to the willingness to adapt and the ability to utilize modern, efficient tools and applications to your advantage.
Our Global Community
Perhaps the most meaningful impact of all major advancements in the last two decades deals with the interconnectivity of the new global community. Through the internet, social media, advanced networks, global economies and other innovations, anyone can be immediately connected to anyone else or anywhere else in the world. We have the ability to close immense physical distance and do what was once impossible with devices that are constantly at our fingertips.
Although there have been challenges presented to traditional tourism by modern technology, there are also countless opportunities for tourism to flourish. No matter how advanced we may become, the basic concept behind tourism has been and always will be true and consistent: People want to visit new places, and they require help and accommodation to do so.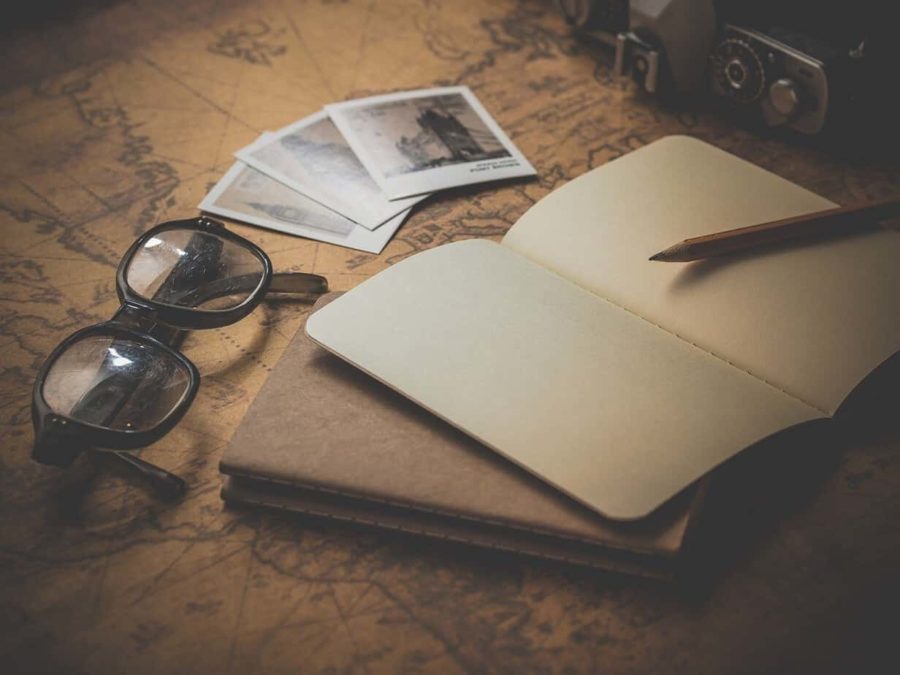 Embracing Technology
Modern technology encourages exploration and travel, and the tourism industry can benefit greatly from this. One of the key elements of embracing travel technology and using it to your advantage is understanding why people would want to travel. While pictures and souvenirs are nice, travel is always about the experience, and those in tourism would benefit from taking any necessary steps to improve the visitor experience.
It is important to understand that a traveller's experience does not begin once he or she arrives at the destination; modern technology has allowed the travel experience to begin from the very moment the person decides to go somewhere. All of the planning, booking, researching and reviewing that goes into a successful modern vacation means that travellers are already in the midst of their travel experience well before the bags are packed and the plane arrives.
Hotels, travel companies, amusement parks and anyone in the various branches of the tourism industry should take any necessary steps to make this pre-experience as easy and enjoyable as possible. If you sell tickets for an NYC tour, is your eCommerce site simple and user-friendly? If you manage a hotel, can guests easily locate your establishment through a search engine?
Understanding what it takes to help travellers before arrival is half the battle, and it is the half that is most largely influenced by modern technology. No matter what service or products you provide within tourism, there are some simple steps any tourism business should take to ensure their service is up to tech-savvy visitors' expectations.
Make your website is easy to locate from search engines and related sources.

Ensure your site can easily be navigated from a computer or mobile device.

Get visitors excited about the trip with beautiful images and helpful blog posts.

Make booking/reserving as simple and easy as possible.

Ensure visitors will have a platform to share their experiences with friends, family and potential future visitors.

We have been wearing out our jandals (Kiwi for flip-flops) on our travel adventures around the world since 2009. We think our blog is thought provoking and a little witty. But we have been proven wrong before. Find out more about us here...