Note: We actually wrote these travel safety tips for couples before we heard about the tragic killing of the solo female traveller Sarai Sierra in Turkey. Our travel safety tips can also be used by solo female travellers and males.
This post is a follow up to our previous article: Travel Safety Tips for Couples, Before you Travel.
We felt obliged to write about travel safety because we get asked a lot of questions regarding travel safety. We travelled to Egypt over a year ago and still get asked "is Egypt safe to travel to?"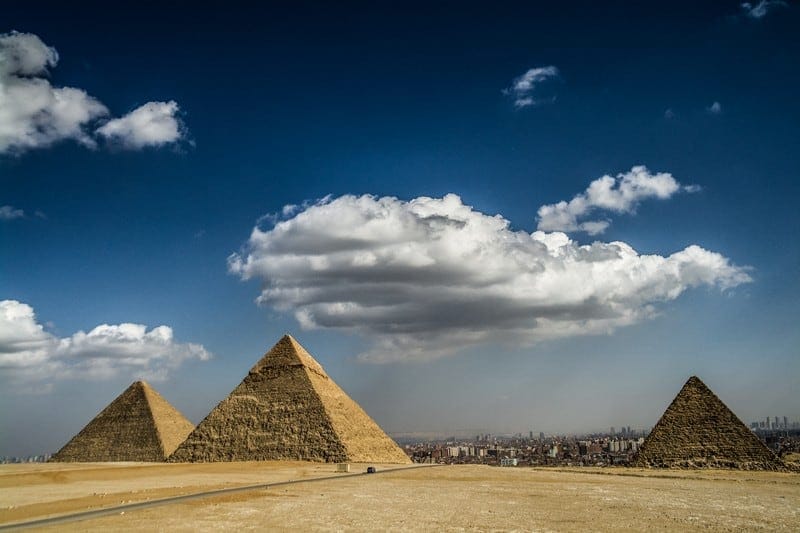 Of course travel in Egypt is safe! 
We basically consider that everywhere in the world is safe to travel to, as long as you are sensible and take precautions. It is like I said in our previous post, you don't want to listen to everything others say, especially the media.
The world is NOT dangerous or unsafe. Sure there are dangerous people and destinations, but they are a really small percentage of the world.
And most of the unfortunate bad experiences that happen to travellers arise from them being stupid, drunk or just in the wrong place at the wrong time. By using a few simple travel safety tips, you can cut down your risks.
Travel Safety Tips for Couples
After 3 years of travel we haven't had anything stolen and have NEVER felt unsafe because we follow our basic travel safety tips for couples, and solo travellers.
Travel Safety Tips: Blend in
One of the keys to travel safety is to limit drawing attention to yourself.
The closer you resemble a tourist, or more specifically the less you resemble other tourists, the better it is for you. Wearing sandals with white socks or sneakers with a large camera dangling from your neck is kind of a giveaway.
Similarly if you are waving around a map you may be targeted.
Travel Safety Tips: Dressing appropriately
Once you have stopped acting like a tourist you want to dress appropriately.
By leaving your valuables at home you should be carrying less stuff as you explore the streets. Everything you carry should be able to fit into your pockets or be within your bubble of "personal space". Any time someone gets within that bubble you know to keep an eye on things.
There are always situations where this is unavoidable such as tightly packed public transport or local markets. To reduce your risk and avoid being pick-pocketed you want to keep your wallet in your front pocket, preferably buttoned up. Or use the inside pocket of your zipped up jacket.
You might also want to consider buying a "money belt" (examples here) that wrap around your waist underneath your shirt.
Finally, if you are a travelling couple ensure that you both carry your money and that it is not all in the same place. By spreading it out you won't lose it all if one is stolen or lost.
Travel Safety Tips: Gather your gear
On arrival, or departure you are most likely to lose something.
At the airport you are tired from travelling and rush through customs eager to go exploring. Simply stuffing your wallet or passport at the top of your bag or in your back pocket is not good enough.
Use a money belt or secret compartment in your luggage to store valuable items.
It's the same situation in a restaurant, accommodation or at an attraction. Take a moment to stop, gather yourself, and your belongings. As you walk away check behind you to see that you didn't leave anything behind. I always do a quick "pat down" to check my camera, wallet, phone etc are in the right places.
If you know where everything should be then it becomes very easy to make this a simple routine ritual.
Travel Safety Tips: Don't leave it unattended
We see this all the time. Someone sits down at a cafe and promptly ignores their bag or coat because they feel safe.
Always keep your items in your line of sight and within that personal bubble of space. It isn't hard for someone to wander by and take something from your chair, or table, when you are distracted by delicious pastries and coffee.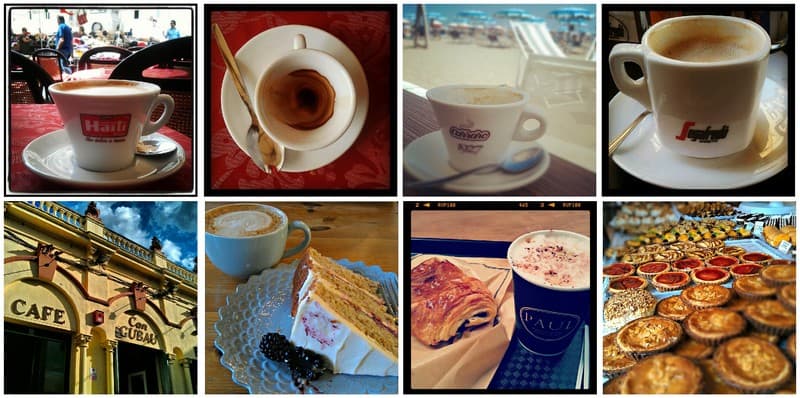 Travel Safety Tips: Stay Alert
Before leaving your accommodation ask the staff if there is anywhere in the city they recommend not going. While you don't necessarily want to stick to the boring tourist trails, you also don't want to end up in seedy areas.
It is easy to unwittingly wander up the wrong street when you are gazing at all the sights. Just retrace your steps (guys are a little better at this than girls for some reason) and carry on your way.
The important thing is that you see what is going on around you. Take notice of what strangers are doing because it's common practice for thieves to work together.
Kids with signs may try to distract you while the others pickpocket you. Or women will beg for money while pushing a crying infant in your face. While we feel bad doing it, we always just ignore them and keep walking. Once you stop, you become a sitting duck.
Our only rule is that if someone outright robs you then NEVER FIGHT BACK. Insurance will cover anything stolen and it is better than getting injured or worse.
Travel Safety Tips: Lock your luggage
While you should travel with minimal stuff, anything you leave in your accommodation should be locked away. Most hotels and hostels provide safes or lockers.
Our small padlocks probably wouldn't stop a determined thief, but it will make them think twice and/or slow them down. Stealing your stuff is all about speed, so most won't take that risk.
Travel Safety Tips: Walk away from confrontations
Everyone has been in a situation where someone upsets you or makes you angry. They might have accidentally bumped you or tried to chat up your girlfriend. Some ridiculous people might just be looking for a fight.
Unless you are Chuck Norris, walk away calmly. You never know who that person might be associated with. If they follow you then stick to public areas and find a local spot to ask for assistance.
And by no means are we telling you to avoid people. Meeting people is a main reason to travel!
Travel Safety Tips: Know your way out
Memorising maps and routes comes naturally to me but there are still many times I have gotten lost while wandering small streets in Italy, Egypt and Turkey.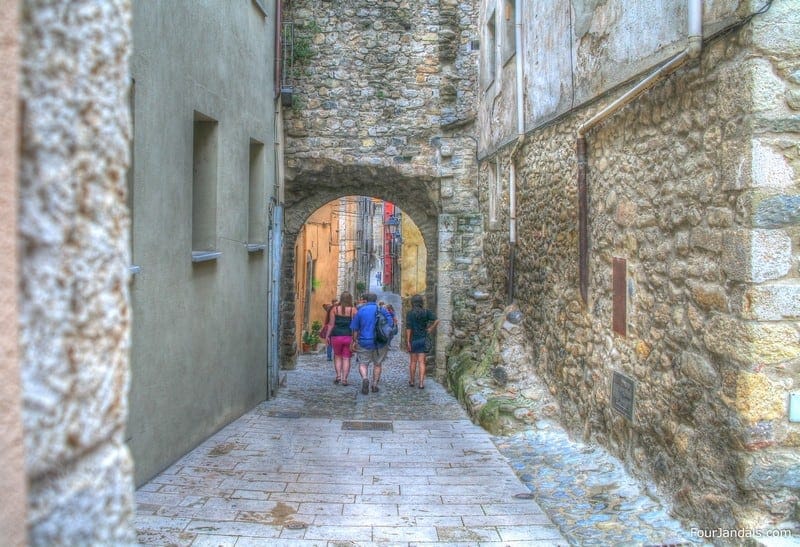 Familiarising yourself with local landmarks as you wander around the streets of a foreign city can be very helpful for when you do take that eventual wrong turn.
Don't be afraid to ask for help. If you have taken the time to learn a little bit of the local language then someone will be willing to help you out. Our favourite experiences have been after we have gotten lost then shown where to go by a friendly local.
Travel Safety Tips: Don't try this on holiday
While we love to step outside our comfort zones, we don't take unnecessary risks. Especially when something looks a little dodgy.
There are way to many stories of travellers getting injured, or killed, while taking part in something life threatening. Sure we have run with bulls, driven scooters in Italy and scuba-dived in Egypt. But we consider these calculated risks. And we had great travel insurance.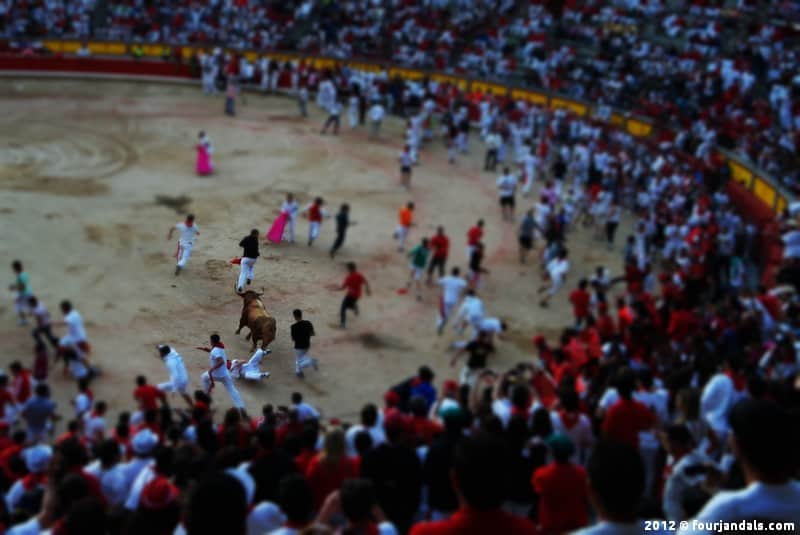 If you want to take part in adventure travel activities then always check that the operators have legal qualifications and a good safety record too. The cheapest option is usually that price for a reason.
Travel Safety Tips Summary
No we are not trying to scare you away from travelling. We just know from experience that people seem to go on holiday without their brains. By showing you examples of worst-case scenarios we hope that we can limit your risks.
Travelling is safe when you reduce your risks and take precautions.
The important thing to remember is that if you do suffer a loss or a problem, don't let that ruin your trip!