5 financial tips before you travel
How do you make sure you are able to travel without going broke? Use my top 5 financial tips before you travel so that you can enjoy your next adventure.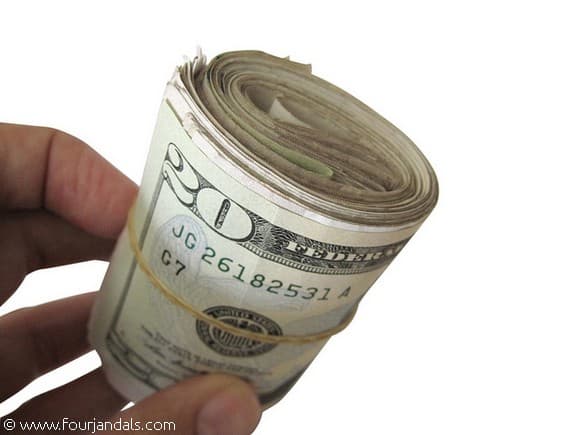 Travelling can become very expensive. But if you use these S5 financial tips before you travel, then you will help ease the burden on your wallet. Not to mention allow you to relax so you can enjoy your travel adventure.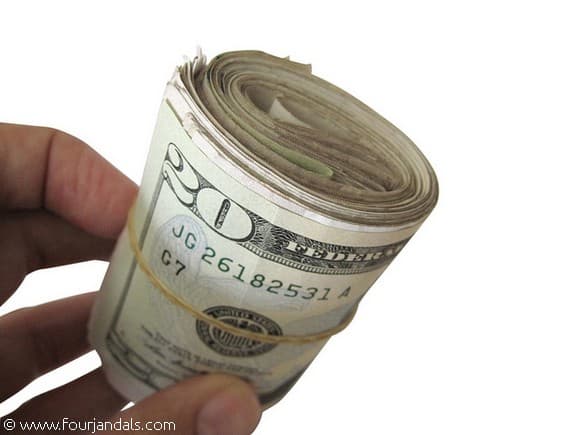 5 financial tips before you travel
Prepare a budget for your trip
There is nothing worse than getting 2 weeks into a 3 week long vacation and discovering that your card is declined. But if you prepare a travel budget before you jump on the plane, then you will easily have enough money to get you through your trip.
Some cots to consider including in your budget are; transportation (there and back as well as around the destination), food each day, shopping and souvenirs, and optional excursions like diving or hiring a car.
Once you have a budget, add on another 10% just in case for any unforeseen circumstances.
Tell your bank where you are going
I recently ran into this problem when I was travelling through Africa.
As I went to book my flights home my card was declined. I quickly realised that because I was in Kenya, my bank thought someone had stolen my card and wouldn't accept the transaction. After a few expensive phone calls I managed to get it sorted and they unblocked my card.
Before you go, also make sure you compare bank accounts for the best deal on savings, credit card rates and transaction fees.
Get travel insurance
Worst case scenario is that you pay a little for travel insurance but you don't end up using it. The worst case scenario is frightening…
Imaging getting pick-pocketed as you travel through a foreign country. If they manage to get your wallet with all your cards and money then you are going to be stranded. Luckily travel insurance can quickly help you when you are short on cash.
Which brings me onto my next point…
Have a back up plan
While this is not technically a financial tip, it could save you a lot of money once you are there. Before you go on your trip, split the money you are carrying with whoever you are travelling with. That way if one of you is robbed, then you still have some money left over.
If you are solo travelling then consider wearing a moneybelt, or hiding your money/cards in a secret compartment of your clothing. There are lots of options to keep it safe.
Don't forget about the bills at home
Finally, if you return home and realise that you had forgotten to pay a bill then all of a sudden you are in big trouble. It might be that you forgot to pay off your credit card and now you have a huge amount of interest included.
This is going to take your years to pay off and not something you want to return to after relaxing on your holiday.
Tell me below, what are your 5 financial tips before you travel that you use?
A Guide to Shopping in a Market in Egypt

One of the essential experiences to have when travelling in Egypt trip is a day of wandering through a busy, colorful, chaotic bazaar and seeking out the hidden treasures that can be found there. Markets are an important part of the local tradition in Egypt and there are some markets that have been housing sellers and their wares for many centuries. Some of the fantastic local markets that you can explore on your trip are the Khan El Khalili Market in Old Cairo, the market in Luxor and the local market in Aswan.
Egypt Shopping Tips
What to Buy in Egypt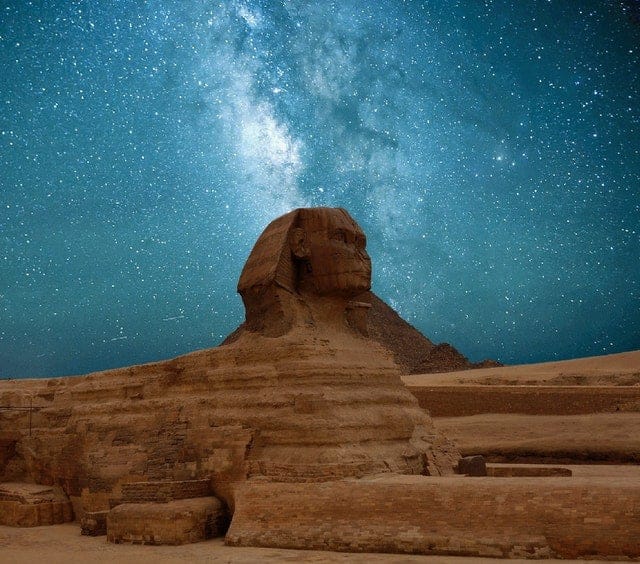 When you are shopping during your Egypt luxury tour you will have an opportunity to buy some unique items that you won't find anywhere else in the world. Here are some of the special things you can buy in Egypt:
Alabaster Statues – A specialty of Luxor, this gorgeous sculptures are made from smooth marble-like stone and will make a stunning decoration for your home.
Papyrus – The oldest type of paper in the world, papyrus is made with reeds from the river Nile. In Egyptian markets you can find many papyrus souvenirs including small notebooks and beautiful artworks.
Spices – If you love to cook, an Egyptian market is a great place to stock up on delicious and fragrant spices.
Perfumes – You will find a fantastic selection of wonderfully scented perfumes and natural essences, especially in Aswan.
Clothing – Beautifully patterned shawls, long flowing dresses, delicately embroidered shirts and other stunning clothes made from Egyptian cotton can be found in the markets.
Jewellery – The handmade jewellery crafted by local artisans is intricately beautiful and often features gold, silver and precious stones.
Understand the Art of Haggling
While haggling is not acceptable in the supermarkets and restaurants, it is within the old fashioned souks. In fact, it is expected. A seller will quote you a high price on the item and expect you to give a counter offer – then you will banter back and forth until you reach a happy medium that is suitable for you both.
Keep in mind that haggling is most effective when you are buying expensive and valuable items such as gold, jewellery, handicrafts and clothing. When you are buying small trinkets it is not worth the time and effort, so simply pay the full price for these small items as it shows support for the local sellers.
Take your time shopping around and understand roughly what an item will be worth. You can ask your tour guide what a reasonable price would be and then add a slightly percentage more for being out of town.
Always haggle with a smile and don't try to be too rude or pushy. Suggest a reasonable price and if the shopkeeper doesn't want to sell you the item at that price you can simply walk away. Often you will find that as soon as you start to walk away, they change their mind and beckon you back – suddenly ready to offer you a lower price.
Have fun and enjoy your experience shopping in a local market in Egypt!
Make Your Dream Holiday a Reality with a Travel Loan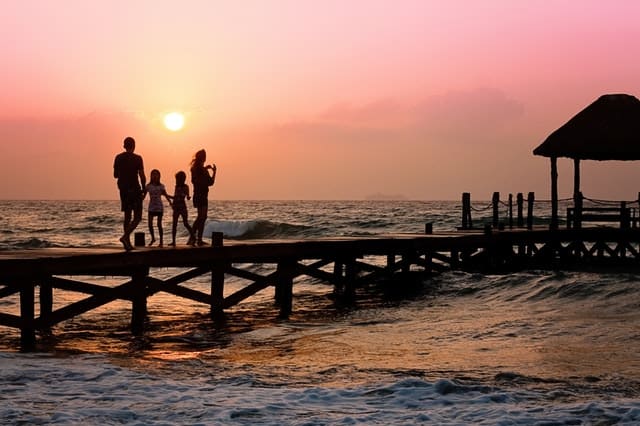 Every time you surf the web, you find yourself perusing sites to one of your favourite destinations. The only problem is you have never had the opportunity to actually travel to this locale. As much as you have tried in the past, you have not been able to raise the money needed to fund this trip.
Fortunately, you can fund your dream vacation. However, instead of waiting until you might or might not have the funds, a travel loan can help fund your dream vacation. Travel loans are designed to pay for any travel-related expenses. Like other loans, though, this is an obligation that is listed with others on your credit report.
Continue reading below to find how you can fund your dream holiday with a travel loan.
Research
Before actually applying for a loan, research the place you would like to visit to calculate costs. Look at all the available rental costs associated with hotels and vehicles, in addition to airfare. When looking at hotels, pay attention to places that offer all-inclusive deals, which pay for meals.
After you have come up with a tentative budget, then research travel loans. Travel loans from Latitude Finance, in addition to other companies, are a great place to start in looking for a way to fund your dream holiday. Considerations you want to keep in mind include how much you can actually afford to pay on overtime, your credit rating, the interest rates and any possible fees that might be incurred related to modifying or cancelling your trip.
Figure In Your Contribution
While funding your entire trip might be difficult, you might be able to contribute something toward the cost. In this way, you defray costs associated with borrowing extra money, namely the interest that is compounded over time as you pay off the loan. As opposed to borrowing the whole amount, come up with a figure you can comfortably contribute to your trip.
Make A Budget
After gathering all of your information, create a budget that is flexible enough for you to do activities at both the hotel and in the local area. If travelling to a foreign locale, take exchange rates into consideration, in addition to any incidental costs that might be added to your trip.
For example, some airlines charge extra for more luggage. Also, budget for taxis and other transportation while on holiday. By making a budget, you establish a spending limit. More significantly, this helps you in not borrowing more than needed.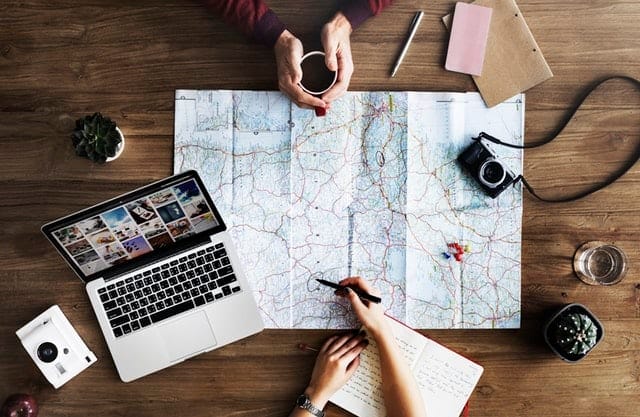 Gather Your Information
While most loan applications can involve a lengthy process, travel loans can be processed much more quickly. There are a few ways you can apply including applying online and in person. Either way, make sure you have the requisite documents (salary stubs, proof of address, bank statements and identification) ready when applying. Some sources state that usually most loans are approved, but a travel is still a loan and is bound by similar regulations. If you are approved for a loan, typically, your funds are quickly deposited into your account.
Start Packing
When travelling to any destination, pack only the necessities, as to avoid incurring airline fees. Plus, lugging around your entire wardrobe can be exhausting, especially if you have several destinations to visit. Also, to be safe, contact the airline in regards to any fees that might be charged or regulations that you need to follow.
A Dream Come True
With a travel loan, you no longer have to stare at your computer and wonder whether you will ever get to your desired location. Travel loans can help fund even the most exotic holiday and can do so at a much better rate than credit cards. Ultimately, while the loan is a debt you will pay overtime, you will eventually pay it off. However, the memory of your travel experience will last forever.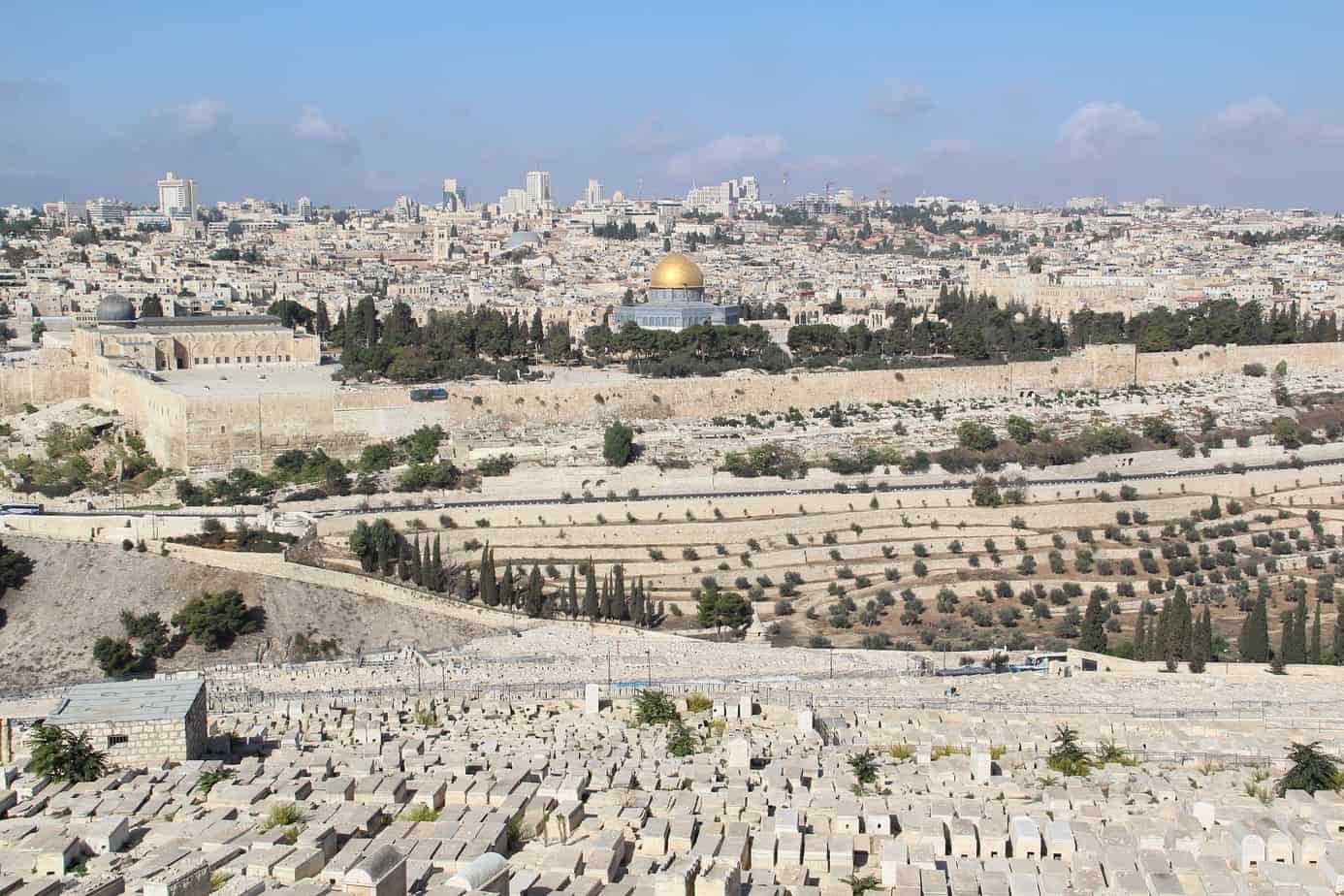 Did you know that Israel boasts the highest number of museums per capita in the world? That is probably because Israel is home to a nation that dates back 3,800 years, and it has accumulated a lot of stuff. On your next trip to Israel, don't miss these top five museums.
Israel Museum and Shrine of the Book
The Israel Museum is one of the most important museums in Israel, with its replicas of 12th Century synagogues, ancient artifacts, and traditional Jewish wedding clothing on display.
With its distinctive white dome, the Shrine of the Book is one of the most recognizable landmarks in Israel. Built in 1947 to house the first seven scrolls, it is now home to more than 950 biblical scrolls. The Shrine of the Book also houses a model of Jerusalem in the Second Temple period.
Yad Vashem
Yad Vashem is a must-see, located in Israel's capital city, Jerusalem. It is the foremost authority on Holocaust education in the world. Its primary goal is to safeguard the memories of the victims with collections of testimony and artifacts. This museum will likely be the most memorable museum on your trip to Israel.
Tel Aviv Museum of Art
This municipal museum holds various events and exhibits throughout the year. Its focus is mainly on local and international art such as modern and older paintings and drawings, photography, and architecture and design. This unique museum also contains a special sculpture garden.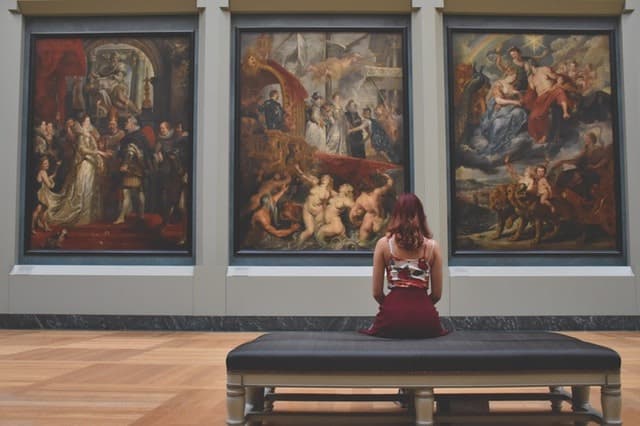 Madatech – Haifa
A science, technology, and space museum situated in the city of Haifa, Madatech welcomes more than 400,000 visitors per year. It contains more than 600 hands-on exhibits and seven multi-sensory 3-D movies. The Noble Energy Science Park houses giant interactive exhibits, which demonstrate scientific principles to its many visitors, old and young alike.
Eretz Israel Museum
Located in Tel Aviv, the Eretz Israel Museum focuses on Israel's history and culture: archeology, ethnography, post and philately, folklore, Judaica, traditional crafts, and popular art, cultural history, and local identity. After exploring the museum's exhibits, walk through the surrounding gardens and you will see ancient mosaics, oil presses, a wine press, and flour mills.
Traveling to all these museums and other tourist sites in Israel would be tough without renting a car. Use car rental Israel service on your next visit to Israel and see all the great country has to offer.

We have been wearing out our jandals (Kiwi for flip-flops) on our travel adventures around the world since 2009. We think our blog is thought provoking and a little witty. But we have been proven wrong before. Find out more about us here...