5 financial tips before you travel
How do you make sure you are able to travel without going broke? Use my top 5 financial tips before you travel so that you can enjoy your next adventure.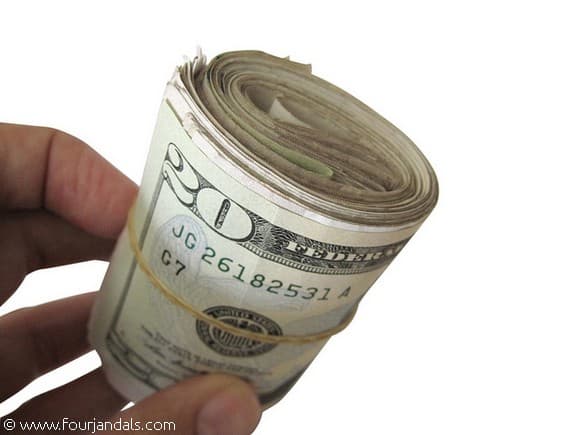 Travelling can become very expensive. But if you use these S5 financial tips before you travel, then you will help ease the burden on your wallet. Not to mention allow you to relax so you can enjoy your travel adventure.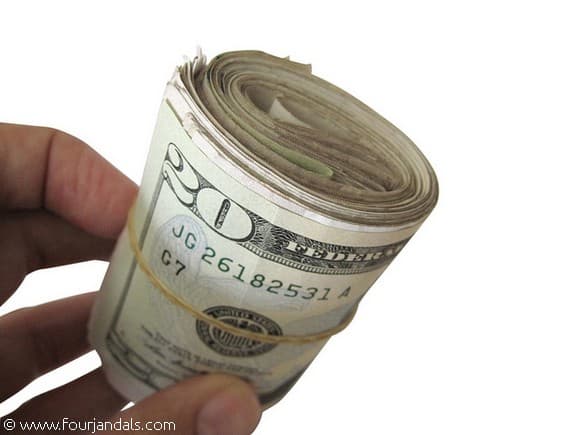 5 financial tips before you travel
Prepare a budget for your trip
There is nothing worse than getting 2 weeks into a 3 week long vacation and discovering that your card is declined. But if you prepare a travel budget before you jump on the plane, then you will easily have enough money to get you through your trip.
Some cots to consider including in your budget are; transportation (there and back as well as around the destination), food each day, shopping and souvenirs, and optional excursions like diving or hiring a car.
Once you have a budget, add on another 10% just in case for any unforeseen circumstances.
Tell your bank where you are going
I recently ran into this problem when I was travelling through Africa.
As I went to book my flights home my card was declined. I quickly realised that because I was in Kenya, my bank thought someone had stolen my card and wouldn't accept the transaction. After a few expensive phone calls I managed to get it sorted and they unblocked my card.
Before you go, also make sure you compare bank accounts for the best deal on savings, credit card rates and transaction fees.
Get travel insurance
Worst case scenario is that you pay a little for travel insurance but you don't end up using it. The worst case scenario is frightening…
Imaging getting pick-pocketed as you travel through a foreign country. If they manage to get your wallet with all your cards and money then you are going to be stranded. Luckily travel insurance can quickly help you when you are short on cash.
Which brings me onto my next point…
Have a back up plan
While this is not technically a financial tip, it could save you a lot of money once you are there. Before you go on your trip, split the money you are carrying with whoever you are travelling with. That way if one of you is robbed, then you still have some money left over.
If you are solo travelling then consider wearing a moneybelt, or hiding your money/cards in a secret compartment of your clothing. There are lots of options to keep it safe.
Don't forget about the bills at home
Finally, if you return home and realise that you had forgotten to pay a bill then all of a sudden you are in big trouble. It might be that you forgot to pay off your credit card and now you have a huge amount of interest included.
This is going to take your years to pay off and not something you want to return to after relaxing on your holiday.
Tell me below, what are your 5 financial tips before you travel that you use?
The First 5 Things You Need to do to Get Set Up Abroad
There are unfortunately a few boring – but very important – things you'll need to get out of the way before you can set off on your adventures abroad. Whether it's checking your mobile's roaming settings or getting yourself a local bank account in the country you're off to, you need to be sure everything's in place so that you can contact home and pay for things while you're there! When all of this is out the way, you'll be free and safe to travel to your heart's content. Here are the 5 top chores you'll need to do to prepare for your trip away.
1. Make Sure you can Call your Mum
To do this, you'll either need to activate roaming on your mobile phone, or get a foreign SIM card for where ever you're off to. People travel more than ever these days and phone companies know it, so most have pretty simple ways that you can access their services abroad. Go to your phone provider's website and see what they say about using your phone while out of the country – most will say you're already covered to use your phone abroad, but best to check and follow their instructions if not, or you could come home to some huge phone bills. Make sure to know how much it's going to cost you to call home, and what the data charges are to access the internet, as you'll obviously want to upload all your travel snaps to Instagram as you go.
2. Set Up your Foreign Bank Account
It's important to know how you're going to pay for things while traveling. Carrying around loads of cash is not a good idea – there are professional pick-pockets on the loose in most tourist destinations – so setting up a bank account in the country you're staying in is wise. Useful apps like Pangea Money Transfer allow you to quickly and easily transfer money at a guaranteed flat fee from your home bank account to your new one abroad, all managed from your mobile phone. Pangea enables you to send cash to a list of South American and Asian countries, so you'll never be stuck for money when you're far away from home. Also, remember to set your trip budget so you don't run out of cash.
3. Make a Plan of Action
So, you're not going in blind, check out as many travel apps and websites as possible that will have insider views of the countries you're going to, so you can plan where you want to go and what you want to see while you're there to make sure you don't miss a thing. Guides like Lonely Planet and TripAdvisor are great for researching the biggest tourist attractions of your chosen country. This is great for before you get there, but just remember to always ask the locals where is best to go for food and sightseeing once you're there – they're the ones who know better than anyone.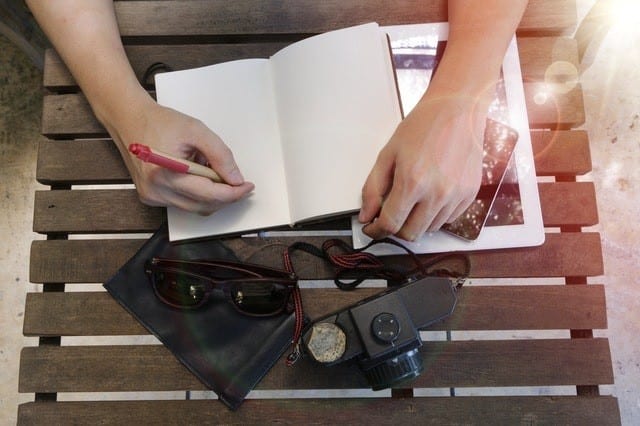 4. Learn Some Basic Lingo
If you're going somewhere that you don't already speak the language, it's only polite to learn the basics before you get there! Please, thank you, and how to order food are great places to start. The locals will appreciate your efforts and help you out with your pronunciation, and you won't get very far with buying things or asking for directions with no knowledge of the language. Before you go, you can download useful free apps like Duolingo, which have a wide range of language courses, or search YouTube to learn handy phrases for your arrival.
5. Sort your Travel Insurance
Finally, you must do your research into travel insurance before you leave. This is so important because different policies will cover different lengths of time away from home, and will only pay out for certain things. If you're taking expensive items with you like iPads, laptops, and cameras (which it's advised you don't!) you'll be paying a lot more for your cover. If you have any medical conditions, you'll need to check that your insurance will cover any medical bills. Lots of the most popular insurance comparison websites will help you find cover that's tailored exactly to all your needs.
How To Keep Yourself Occupied When Travelling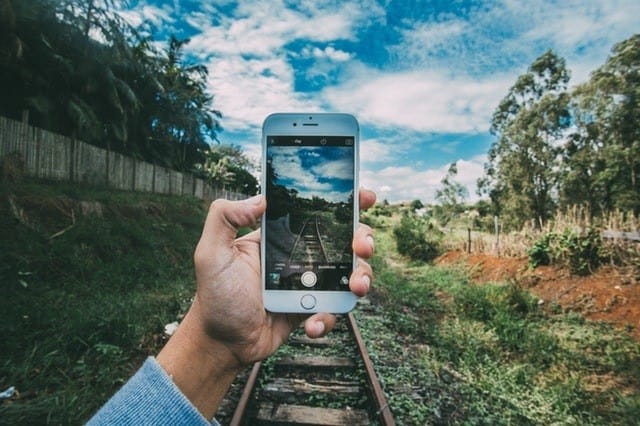 Many of us find ourselves constantly in and out of airports, for business or pleasure or whatever the reason may be, and would like to make better use of that dead time, of which there can be a lot, especially on long multi-segment trips overseas, for example. Here are some quick suggestions to ponder:
Ebooks:
Travel time is actually excellent for absorbing a couple really good books, and it's a great time to catch up on some much-needed reading. You have so many options for ebooks I don't think it's even necessary to list them here. You also have your preference of audio books or regular text books; it's completely up to you. Text is a lot faster if you're a reasonably good reader, but audio books allow you to do things like walk around and eat while still getting the book "read to you"
Online Casinos:
Online casinos are an excellent way to kill time on those long layovers. In fact, the hours can go by in a blur when you're gaming in this way; make sure you have an alarm set so you remember to get to the gate on time for your connection:
Guts online casino with mobile games is a prime example of a great casino site where you can keep yourself occupied for hours on end. One of the nice things about Guts is how comprehensive it is. This allows you to get all your online casino fun in on one app only, thereby avoiding having to spam separate apps on your phone for poker, slots, blackjack, etc.
Other Games on your Phone:
There are obviously tons of possibilities here. Once again, to avoid that dreaded app spam on your phone, pick a couple of really good games that you like a lot and aim for complete and total domination and mastery of them. This will also keep you focused and help with your mental hygiene.
It's a good idea, actually, to have at least one game available on your phone that does not require an internet connection. This is for both being on the plane itself, and also for being in strange towns where there is no roaming, no wi-fi and no SIM card available for you. You will be grateful to have that one reliable game to pass the time during those gaps in the internet service.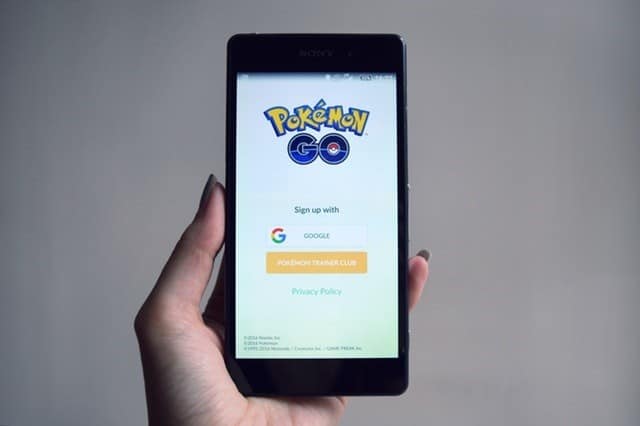 Take A Look Around Town:
This is a final option, but can be a really good one. There are several factors that need to be in play for this option to be viable and workable.
-The security check-in process can't be overly complicated or slow
-The time of the layover must be enough and must be at a time when there is actually something going on in the town you are in for the layover. Some major cities are closer to being 24 hour towns than others.
-The airport must be reasonably near to the interesting parts of town in that city, unless you don't mind spending big bucks on transportation. Rideshare has, however, mitigated this quite a bit. Be realistic about your travel times. Remember traffic can be hell in some cities, hell like you wouldn't believe.
Honestly, the best way for this strategy to work is to know what you want to see beforehand and just go there. Wandering around is usually a waste of time. Do your research online beforehand to make sure you get a positive experience out of this.
Conclusion:
Layovers don't have to be purgatory for you. There are options to make the experience better and more edifying.
Do you have another way you spend your time travelling productively that you'd like to share with us? Please feel free to let us know in the comments below.
Top ways to keep yourself entertained while traveling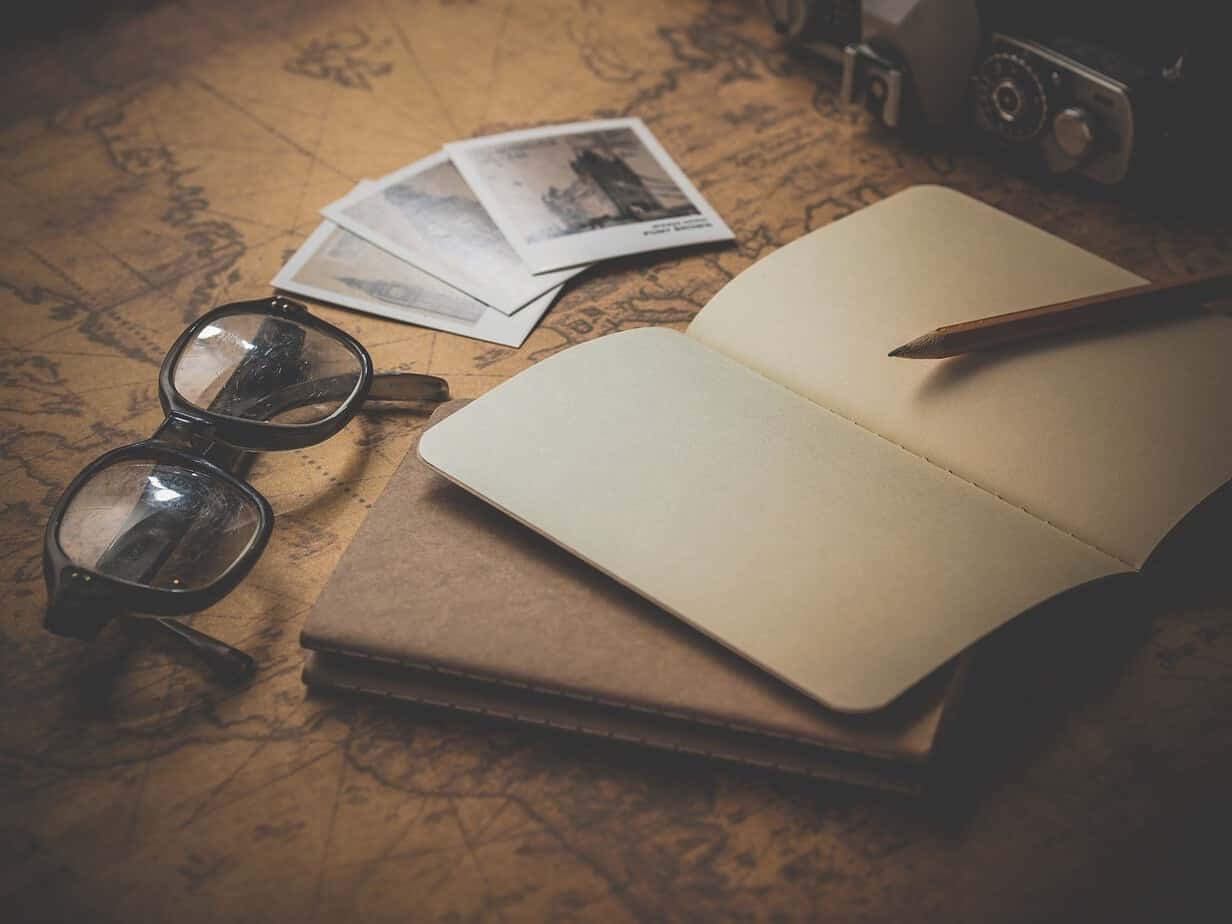 Traveling can sometimes be a boring time. Long waits in airports. Traffic jams. Ferry crossings with nothing but water for scenery. No matter whether you're traveling by car, plane, or ferry, there will always be times when you'll wish that you had something to occupy you.
Thankfully, in today's fast-moving world, there are plenty of options to keep your mind occupied when you're on the road, in the air, or at sea. Here are some great ways to entertain yourself while traveling.
Read a good book
Don't waste your time with glossy magazines. Most of them will rot your brain and you'll be done reading them before you've even made a dent in your journey. They also take up as much space in your travel bags as a good book, which will occupy you for far longer.
Many people also find that reading a book helps them get to sleep. If you're one of the unlucky people who finds it difficult to sleep on planes and in cars, a book can help you doze off naturally.
If you're one of the super-unlucky people whose motion sickness can be exacerbated by reading, there's a great alternative: audiobooks. Downloading audiobooks to an audio device such as an iPod takes up very little space and frees up luggage room. It means that you can take a whole collection of books with you on your travels so that you'll never get bored!
iPad or tablet
Don't rely on airlines, bus terminals, or ferries to provide high-quality visual entertainment. Loading up an iPad or tablet with the latest movies puts the ability to occupy your mind in your own hands. Also, bring an iPad charging station just in case your iPad, smartphone, and other devices need some power, and charge them simultaneously in public charging stations.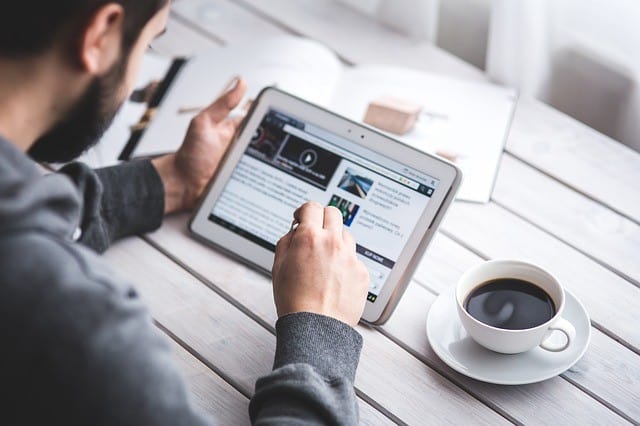 iTunes is a great place to download the latest Hollywood blockbuster movies, as well as fun games and eBooks.
As many public places now offer free Wi-Fi, a tablet is also a great way to stay in touch with friends and family while you travel. Best of all, using a tablet to entertain yourself instead of a smartphone means that you won't drain your phone's battery. This is important as charging points can be scarce on the road and you may need phone access in case of an emergency.
Play the lotto
Playing the lotto can be a fun way to pass the time while traveling. Firstly, there's the welcome break of pulling over at a rest stop – or dipping into a terminal convenience store – to pick your lottery numbers. Many people play the lotto using numbers with personal significance, such as birthdays, so the mere act of deciding on the numbers that will make you rich can be enough to while away some downtime.
Then comes the best part – daydreaming of what you'd spend the jackpot money on. This is by far the best way to while away the hours of a long journey. Whether you'd buy a house, a car, or simply want to fantasize about traveling somewhere far more thrilling, you can let your imagination run free. Before you know it, you'll be at your destination!
Once you get there, you can check your numbers on the Mega Millions numbers CA website to see if you're a winner!
Discover new music and podcasts
When was the last time that you discovered a new band or artist that you really loved? If you're like most people, you've probably got your favorites that you've stuck with for the past few years. Now that you've got some downtime on your journey, you have a great opportunity to find your next favorite band.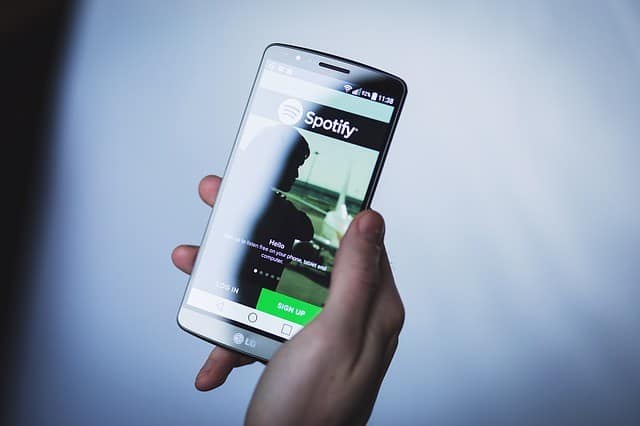 Audio services such as Spotify provide recommendations for new artists based on your existing preferences – so if you really dig Led Zeppelin, Spotify will find out if an emerging band from Israel fits the bill. Best of all, the Spotify paid subscription service now allows you to download songs and playlists to your phone – so even if you're out of cellphone range or you don't want to drain your data allowances, you can still get inspired by some fresh sounds. Simply load up your device with songs and playlists before you leave and you'll have no shortage of new material to help you pass the time on your journey.
In fact, you could even choose a road trip playlist based on the route that you're traveling – there are thousands of songs about places all around the world! The same goes for podcasts – why not search for and load up some podcasts about your destination? Not only will you whittle away the hours of your journey, but you'll also be armed with a ton of new knowledge about your destination.

We have been wearing out our jandals (Kiwi for flip-flops) on our travel adventures around the world since 2009. We think our blog is thought provoking and a little witty. But we have been proven wrong before. Find out more about us here...