Travelling can become very expensive. But if you use these S5 financial tips before you travel, then you will help ease the burden on your wallet. Not to mention allow you to relax so you can enjoy your travel adventure.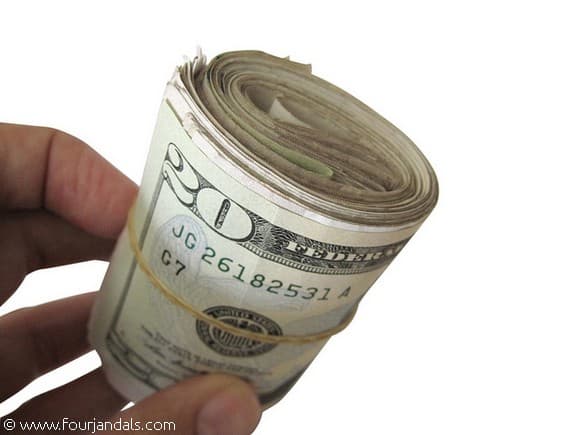 5 financial tips before you travel
Prepare a budget for your trip
There is nothing worse than getting 2 weeks into a 3 week long vacation and discovering that your card is declined. But if you prepare a travel budget before you jump on the plane, then you will easily have enough money to get you through your trip.
Some cots to consider including in your budget are; transportation (there and back as well as around the destination), food each day, shopping and souvenirs, and optional excursions like diving or hiring a car.
Once you have a budget, add on another 10% just in case for any unforeseen circumstances.
Tell your bank where you are going
I recently ran into this problem when I was travelling through Africa.
As I went to book my flights home my card was declined. I quickly realised that because I was in Kenya, my bank thought someone had stolen my card and wouldn't accept the transaction. After a few expensive phone calls I managed to get it sorted and they unblocked my card.
Before you go, also make sure you compare bank accounts for the best deal on savings, credit card rates and transaction fees.
Get travel insurance
Worst case scenario is that you pay a little for travel insurance but you don't end up using it. The worst case scenario is frightening…
Imaging getting pick-pocketed as you travel through a foreign country. If they manage to get your wallet with all your cards and money then you are going to be stranded. Luckily travel insurance can quickly help you when you are short on cash.
Which brings me onto my next point…
Have a back up plan
While this is not technically a financial tip, it could save you a lot of money once you are there. Before you go on your trip, split the money you are carrying with whoever you are travelling with. That way if one of you is robbed, then you still have some money left over.
If you are solo travelling then consider wearing a moneybelt, or hiding your money/cards in a secret compartment of your clothing. There are lots of options to keep it safe.
Don't forget about the bills at home
Finally, if you return home and realise that you had forgotten to pay a bill then all of a sudden you are in big trouble. It might be that you forgot to pay off your credit card and now you have a huge amount of interest included.
This is going to take your years to pay off and not something you want to return to after relaxing on your holiday.
Tell me below, what are your 5 financial tips before you travel that you use?