4 Spectacular Western Australia Road Trips
Western Australia is a huge region that covers nearly a third of the country as a whole. While a big proportion of the population is concentrated in located in the southwest, there are plenty of great road trip opportunities throughout the area – especially if you are looking to get off the beaten path. So, in this blog post, we will cover just a few ideas that could take you on the journey of a lifetime.
The Kimberley
Let's start off in the northwest corner of the country around the iconic Kimberley region between Broome and Kununurra. Highway 1 will take you to places including Purnululu – otherwise known as the Bungle Bungles – as well as historic outback communities and the largest man-made body of water in the world, Lake Argyle. Otherwise, you could take the road less travelled along the Gibb, where it is certainly worth taking the detour up to the Mitchell Plateau, famous for its cascading waterfalls.
Grand Central Road
If you are looking for an authentic outback adventure, a trip along the Grand Central Road could well be the option for you. This red-dirt highway takes in some of the most celebrated attractions in the region including Alice Springs, Uluru and the WA goldfields. For people with plenty of time on their hands, you have the opportunity to travel from the far north-east of the country all the way to the far south-west. There are various campsites along the way that give you the opportunity to really appreciate this sparse, yet beautiful landscape.
Coral Coast
Starting in the remote and bustling city of Perth, you can spend a couple of days taking in this pleasant city before looking at car hire options to take you along the beautiful Coral Coast. The Pinnacles Desert near Cervantes is a must-see attraction for its famous limestone spires. A couple of the other magical experiences which you can enjoy along the way include feeding wild dolphins at Monkey Mia, snorkelling around the coral of Ningaloo Reef and hiking in Kalbarri.
The Great Southwest Edge
The final road trip idea that we are going to discuss is situated in the far southwest of the region, where you will find some of the whitest sand and bluest water in the whole of Australia. Don't miss out on whale-watching at Point Ann or seeing the wildflowers of Fitzgerald River National Park. When you are ready to take a break and relax, head over to the Margaret River region where you can enjoy some of the nation's finest wines.
Western Australia is far too big a region to enjoy on a single trip, but each one of these four road trip options is worth embarking on during your time here. Whether you are looking for a remote adventure or a comfortable drive along the coast, you have a myriad of options in front of you. Enjoy!
Make Your Dream Holiday a Reality with a Travel Loan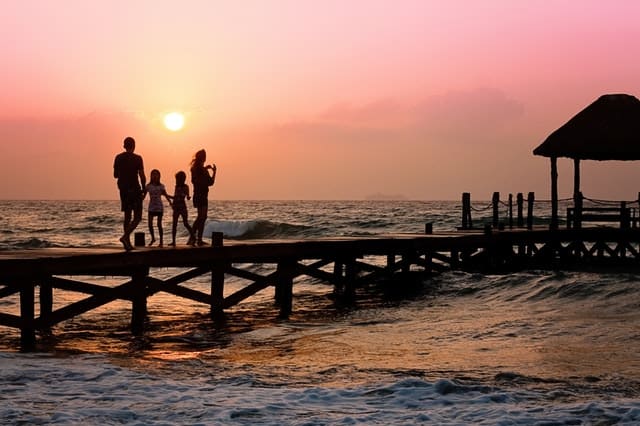 Every time you surf the web, you find yourself perusing sites to one of your favourite destinations. The only problem is you have never had the opportunity to actually travel to this locale. As much as you have tried in the past, you have not been able to raise the money needed to fund this trip.
Fortunately, you can fund your dream vacation. However, instead of waiting until you might or might not have the funds, a travel loan can help fund your dream vacation. Travel loans are designed to pay for any travel-related expenses. Like other loans, though, this is an obligation that is listed with others on your credit report.
Continue reading below to find how you can fund your dream holiday with a travel loan.
Research
Before actually applying for a loan, research the place you would like to visit to calculate costs. Look at all the available rental costs associated with hotels and vehicles, in addition to airfare. When looking at hotels, pay attention to places that offer all-inclusive deals, which pay for meals.
After you have come up with a tentative budget, then research travel loans. Travel loans from Latitude Finance, in addition to other companies, are a great place to start in looking for a way to fund your dream holiday. Considerations you want to keep in mind include how much you can actually afford to pay on overtime, your credit rating, the interest rates and any possible fees that might be incurred related to modifying or cancelling your trip.
Figure In Your Contribution
While funding your entire trip might be difficult, you might be able to contribute something toward the cost. In this way, you defray costs associated with borrowing extra money, namely the interest that is compounded over time as you pay off the loan. As opposed to borrowing the whole amount, come up with a figure you can comfortably contribute to your trip.
Make A Budget
After gathering all of your information, create a budget that is flexible enough for you to do activities at both the hotel and in the local area. If travelling to a foreign locale, take exchange rates into consideration, in addition to any incidental costs that might be added to your trip.
For example, some airlines charge extra for more luggage. Also, budget for taxis and other transportation while on holiday. By making a budget, you establish a spending limit. More significantly, this helps you in not borrowing more than needed.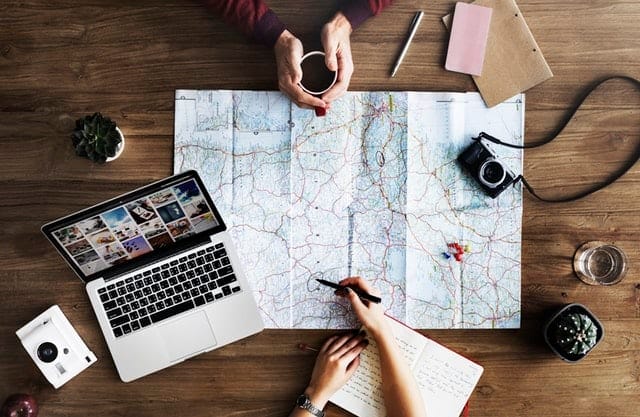 Gather Your Information
While most loan applications can involve a lengthy process, travel loans can be processed much more quickly. There are a few ways you can apply including applying online and in person. Either way, make sure you have the requisite documents (salary stubs, proof of address, bank statements and identification) ready when applying. Some sources state that usually most loans are approved, but a travel is still a loan and is bound by similar regulations. If you are approved for a loan, typically, your funds are quickly deposited into your account.
Start Packing
When travelling to any destination, pack only the necessities, as to avoid incurring airline fees. Plus, lugging around your entire wardrobe can be exhausting, especially if you have several destinations to visit. Also, to be safe, contact the airline in regards to any fees that might be charged or regulations that you need to follow.
A Dream Come True
With a travel loan, you no longer have to stare at your computer and wonder whether you will ever get to your desired location. Travel loans can help fund even the most exotic holiday and can do so at a much better rate than credit cards. Ultimately, while the loan is a debt you will pay overtime, you will eventually pay it off. However, the memory of your travel experience will last forever.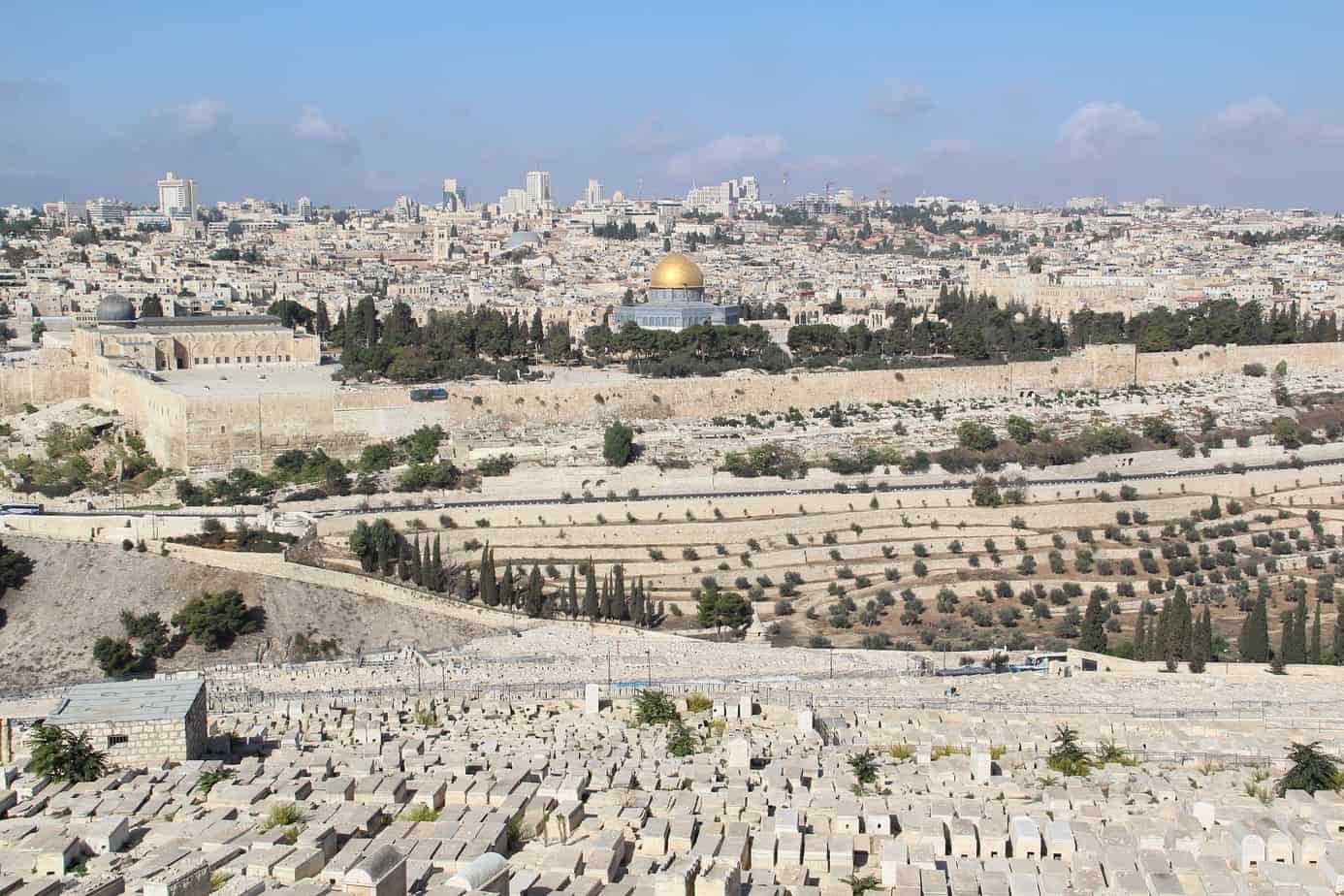 Did you know that Israel boasts the highest number of museums per capita in the world? That is probably because Israel is home to a nation that dates back 3,800 years, and it has accumulated a lot of stuff. On your next trip to Israel, don't miss these top five museums.
Israel Museum and Shrine of the Book
The Israel Museum is one of the most important museums in Israel, with its replicas of 12th Century synagogues, ancient artifacts, and traditional Jewish wedding clothing on display.
With its distinctive white dome, the Shrine of the Book is one of the most recognizable landmarks in Israel. Built in 1947 to house the first seven scrolls, it is now home to more than 950 biblical scrolls. The Shrine of the Book also houses a model of Jerusalem in the Second Temple period.
Yad Vashem
Yad Vashem is a must-see, located in Israel's capital city, Jerusalem. It is the foremost authority on Holocaust education in the world. Its primary goal is to safeguard the memories of the victims with collections of testimony and artifacts. This museum will likely be the most memorable museum on your trip to Israel.
Tel Aviv Museum of Art
This municipal museum holds various events and exhibits throughout the year. Its focus is mainly on local and international art such as modern and older paintings and drawings, photography, and architecture and design. This unique museum also contains a special sculpture garden.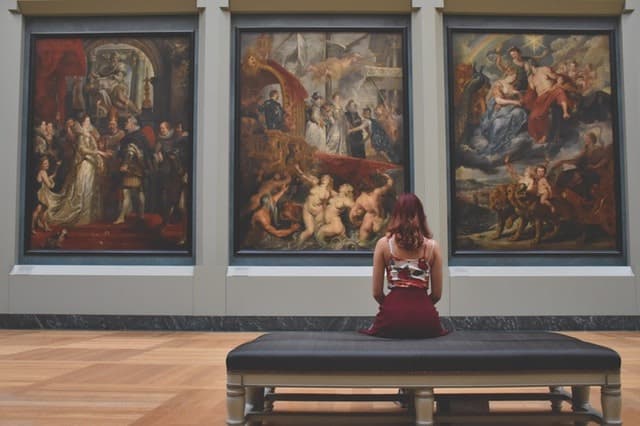 Madatech – Haifa
A science, technology, and space museum situated in the city of Haifa, Madatech welcomes more than 400,000 visitors per year. It contains more than 600 hands-on exhibits and seven multi-sensory 3-D movies. The Noble Energy Science Park houses giant interactive exhibits, which demonstrate scientific principles to its many visitors, old and young alike.
Eretz Israel Museum
Located in Tel Aviv, the Eretz Israel Museum focuses on Israel's history and culture: archeology, ethnography, post and philately, folklore, Judaica, traditional crafts, and popular art, cultural history, and local identity. After exploring the museum's exhibits, walk through the surrounding gardens and you will see ancient mosaics, oil presses, a wine press, and flour mills.
Traveling to all these museums and other tourist sites in Israel would be tough without renting a car. Use car rental Israel service on your next visit to Israel and see all the great country has to offer.
Everything You Need To Know About Jet Lag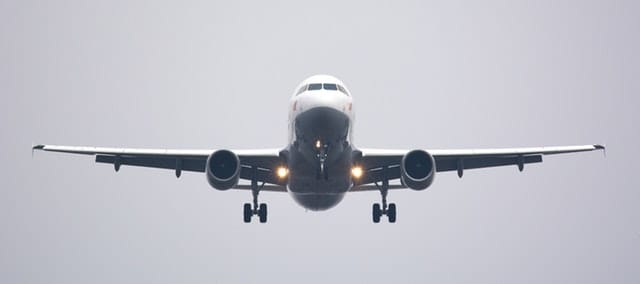 Jet lag is the name for a set of symptoms that are experienced when a person crosses timezones. It's a form of sleep disorder that not only affects sleep but causes other systems in the body. It's not a dangerous condition but it can affect the quality of your travels. There are a number of treatments for jet lag but the main method of management is natural treatment with supplements. You can read more about these supplements at Research and You, a website which publishes expert reviews of natural supplements.
What causes jet lag?
Jet lag is caused by desynchronization between the natural biological clock (circadian rhythm) and the cues from the environment. In order to cope with the environmental changes that occur during the day, our body has a biological clock which governs the release of certain hormones to cope with expected environmental changes. For example, your body anticipates that you will go to sleep after 16 hours of being awake, so it causes your blood vessels to dilate and your metabolism to slow down to prepare for sleep. There are environmental cues which can alter this. For example, high levels of light inhibit the release of a hormone called melatonin, which prevents all of the physiological changes that facilitate falling asleep.
As you can imagine, if your body is expecting you to fall asleep in 8 hours, and you cross a time zone that is 3 hours behind, you will begin to feel tired 3 hours before you would go to sleep in the new time zone. This can cause fatigue. The reverse is also true if your body is expecting you to go to sleep at certain time but you crossed a time zone that is ahead of you, the time you would normally go to bed does not sync up with what your body is expecting.
The biological clock might sound a little bit pseudoscientific, but there is actually strong research that is looking at an area of the brain called the suprachiasmatic nucleus, which contains proteins that stick together for a number of hours and when they release, the signal feeds back and causes a number of effects to bring about sleepiness
What are the symptoms of jet lag?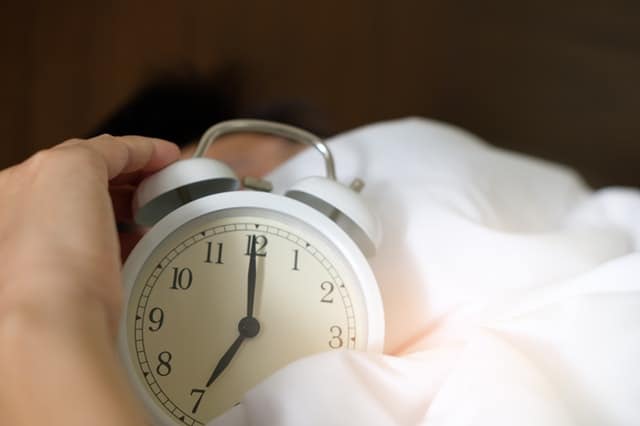 The symptoms of fatigue and insomnia are well understood because it is literally just your body's sleep clock being out of sync with the environment. But there are a number of other symptoms that are little bit more difficult to explain. These include:
Indigestion
Constipation
Diarrhea
Nausea
Sweating
And a number of other symptoms which are associated with a sleep disorder like confusion, headache, irritability and dizziness.
All of the gastrointestinal symptoms that are experienced are thought to be because the same circadian rhythm that governs sleep, governs our eating cycle as well. It's quite well-known that a body develops a clock for when we eat. We tend to become hungry at the same time every day.
The severity of the symptoms range from person to person and how big a time difference there is between the two time zones from which they left and arrived respectively.
More about natural treatments for jet lag
Natural treatments for jet lag include melatonin and are often taken to help a person fall asleep. The natural treatment need not include melatonin, but may include the other natural ingredients which have similar effects. They also include a variety of vitamins and minerals that help the muscles and brain to relax. Another fundamental ingredient of them is amino acids that help to reset and readjust the biological clock to its new environment.
There has also been some success using these natural supplements to downright prevent the onset of jet lag symptoms completely.
Some other ideas to consider are:
Adjusting your routine before you cross the time zones. For example, if you are crossing a timezone that is 2 hours behind, then you should try to go to bed a few hours later for a week or two before traveling.
Beware of alcoholic and caffeinated beverages because these can affect your sleep cycle.
Drink plenty of water while traveling as this can help you to cope with the temperature changes and prevent dehydration.
Whatever the case, make sure to look after yourself using these techniques and the right supplement so that you can enjoy your holiday to the fullest without it being interrupted by jet lag.

We have been wearing out our jandals (Kiwi for flip-flops) on our travel adventures around the world since 2009. We think our blog is thought provoking and a little witty. But we have been proven wrong before. Find out more about us here...