Travel Blog Statistics: Happy One Year Blogging Birthday
One whole year of travel blogging has really flown by. Today we are checking out all our travel blog statistics to analyse how far we have come to date.
Travel blog statistics make us cry and many others quit. But they are a necessary evil which need to be analysed from time to time.
One year ago we took the plunge and switched our 2 month old adventure travel blog to our current self-hosted site here on FourJandals.com. Our first recorded traffic was on the 9th September 2011 so this is what we consider our blog's birth.
We had written a handful of posts and had no idea what we were doing. But I knew this is what I wanted to do full time as a job. At the time we didn't know what Google Analytics were, never been on Twitter and my Facebook account was gathering dust.
Travel Blog Statistics: One Year of Blogging
Today we wanted to step back and see how far we have come in the space of 12 months by studying a few of our travel blog statistics. We have included Google Analytics, Twitter, Facebook, our revenue and a few others.
If you are a travel blogger then hopefully this may help you out and we would love your comments below. Especially if you want this to be a regular monthly post.
If you are not interested then normal adventure travel stories will resume on Friday and you can check out our latest scooter adventure in Tuscany or see our cute Highland Cow picture!
Google Analytics
On September 9th 2011 we installed Google Analytics. We had been around for 2 months so Mum and Dad at least knew about our blog but our numbers were crap to say the least.
We had 10 visitors that day but within a month we got a HUGE spike of 300 (we average nearly double that every day now). We honestly thought we had been "discovered" and I was ready to quit my job then. Luckily we didn't as we soon discovered that tends to happen a lot.
For any new blogger, you will quickly come to love and despise Google Analytics. I still wish I didn't know what they were as they have caused us too many sleepless nights.
When your visitors are up, life is good. Writing comes easily and there is no stress. When those numbers are down. Well, let's just say we are not a happy adventure travel couple.
Our statistics are like a damn YoYo.
One day they skyrocket. The next, plunging into a pit of despair. Although it seems that every time we have a spike, we steady off slightly higher than previously. So we have seen steady growth over one year. Ideally we need to turn everyone into regular readers. Then we would be laughing all the way to the beach with cocktails in hand.
And there is hope. If you break it down you can see that we have had over 100,000 visits to our travel blog in just 12 months! While some travel bloggers get those sorts of statistics on a monthly basis we are stoked.  Plus with over 87,000 unique visitors this means 23,000 readers came back for at least a second visit. So we are doing something right.
Digging deeper…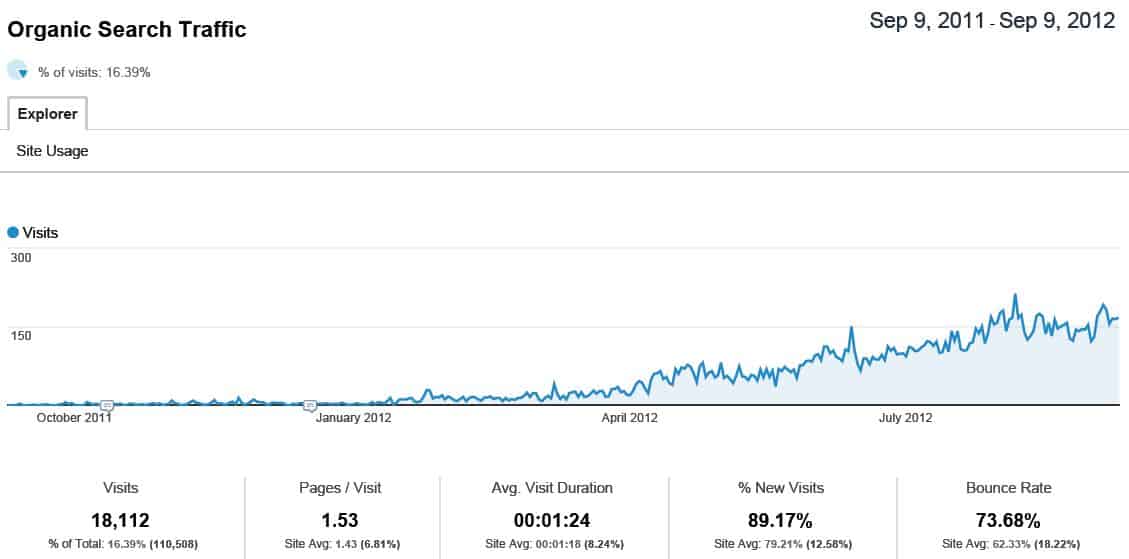 One place we have missed out on traffic is from search engines like Google. For the first 6 months we didn't know what SEO was.
But we have managed to start consistently driving traffic from the search engines. Now 16% of our visitors find us through keywords. 
They just don't seem to stick around for very long. They pop in, have a quick look at one or two pages and then poof, are gone like junkies as they search for their next internet fix. Either our writing sucks, or we are not targeting them to stick around on our site. It's something we are looking at and sorting out over the next few months now that we have a good base for traffic.
Social Media
It seems that the more effort you put into Social Media the more success you have. We just hate that if your existing following is huge on Twitter or Facebook, then because we are all sheep, the faster your social media empire grows.
We are playing catch-up.
Plus we recently found out people are gaming the systems. Did you know that you can actually buy Twitter and Facebook fans? I know, disgusting right. But it happens a lot. Luckily PR and Travel companies are wising up to these sorts of tactics.
Twitter
Unfortunately we cannot check our stats from all the way back to when we started. But we have been using SocialBro for over 6 months and this records all our statistics.

Back on the 11th March 2012 we had 1187 followers. Today we have 4758 twitter followers.
We have pushed Twitter over the last few months and our growth has been from regularly seeking out other travellers to interact with. We also participate regularly in travel events such as #TTOT and #FriFotos.
Our next few goals are to slowly personalise our twitter account because to date it has been all over the place. So if you are not following us yet, head over to Twitter to join our travel community.
Facebook
Facebook is another tricky one to follow but we can at least have a look at what we have currently. That way whenever we get around to having a look in the future we will know what we had to date.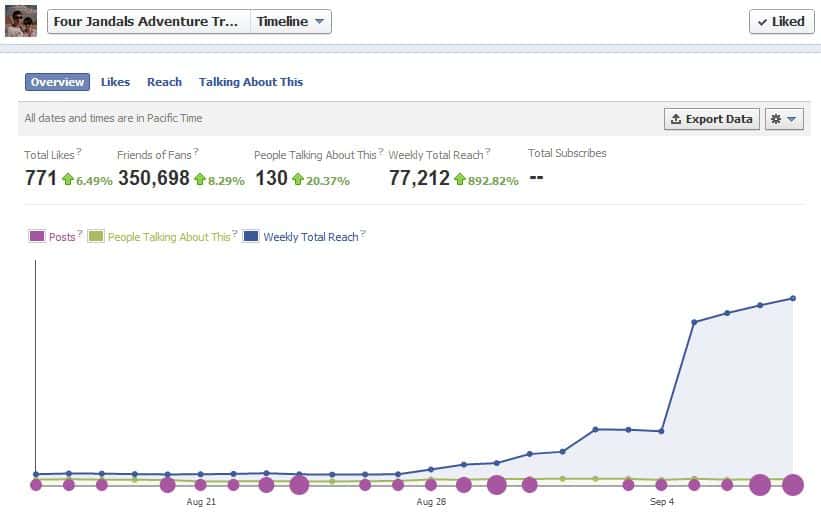 We recently installed a Facebook 'Like' pop up on Four Jandals. While some people hate it, most don't seem to mind. And it has tripled our fans to 771 in the past three months.
We also ran a couple of Facebook Ad campaign which has hugely increased our total reach in the past week. Not that it seems to have increased our likes too much. But it was interesting to see how just a few dollars can affect your overall reach.
We plan on creating a niche travel community by posting a couple of times a day on our wall with photos and cool adventure activities we find from around the world. Especially tips from our readers. So why not give us a "LIKE" on Facebook if you haven't already.
Other Stats
There are a bunch of other statistics to measure our success by and these are just the favourites.
Worldwide Alexa Ranking: 60,100.
Sites Linking in: 388.
Google Page Rank: 3
Domain Authority: 40/100
Page Authority: 50/100
mozRank: 4.74
Revenue
We started advertising and monetising our travel blog quite quickly. Our first advertising was actually in December 2011. But we are very careful about who we choose to advertise with.
Revenue to date: $4,750.00
It is interesting to note that since I started working full time on the blog we have actually found it harder to find advertisers. Apparently that is due to lots of advertisers running out of advertising budgets but hopefully it picks up soon.
We are also exploring a couple of longer-term sponsorship deals at the moment so it is all looking positive.
Summary
While we are reasonably pleased with our current stats we are never satisfied. In fact, I don't think any travel blogger would consider that they had reached as far as they possibly could.
We have a loooonnnngggg way to go until we catch up to some of our favourite travel bloggers. But we will keep plugging away at what we are currently doing.
With a new travel community website just launched – Top 10 Things to Eat, See and Do Everywhere – we have a lot of work ahead of us with various projects. But we will continue to create awesome engaging content for you and building a strong travel community around our Four Jandals brand.
For now, thanks for all your support to date! 
If you want a breakdown every month then tell us in the comments now!
How to Spend Some Quality End-of-the-Year Downtime on your Holidays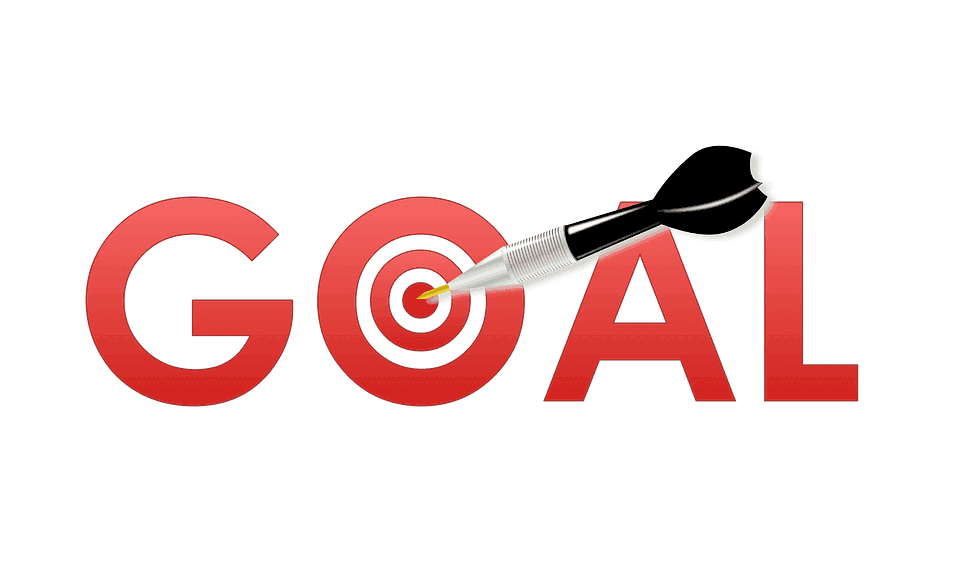 While it may be tempting to fill your schedule with funtivities on your upcoming holiday, there's nothing wrong with spending time with yourself and enjoying some downtime. It provides a great opportunity to do those things that you wouldn't't ordinarily get the chance to do.
To help you unwind and get ready for the year ahead, here are five tips on how to spend your downtime on an end-of-the-year holiday.
Take stock
Many people take stock of the past 12 months at end of the year. When New Year is around the corner, you have a great chance to reflect on 2017 and consider what you've learned and what you would like to improve upon. List the five accomplishments that you feel the happiest about and note any behavioural patterns that resulted in your success. It would also be wise to list five failures; and note behavioural patterns in those cases, too, to contribute to a better 2018. Buy a goal-setting journal and make some new goals or re-evaluate your old ones.
Connect
Your vacation downtime is also a great time to find those who will helped you succeed in 2018. Whether you are seeking new friends, a romantic relationship, mentors, employees, or business partners, this is the ideal time to do it. Keep your eyes and ears open. You may find some of these people on your holiday or you could find them by researching online.
Rebrand
The beginning of the year provides a great chance to start afresh. Whether in business or in your personal life, you have the opportunity to reposition yourself. Carry out an in-depth assessment of both your personal life and business activities, such as your finances and any marketing materials you may have. Make sure that your social media profiles represent you and your brand in a positive and truthful manner and that all of the information is up to date. Further, check to see that the image you are projecting aligns with your goals and values and that the message you are giving is compelling and clear.
Be entertained
There's no shortage of entertainment available in your downtime, thanks to the internet. You can catch up on anything you've been meaning to watch via online streaming services, such as Netflix and Amazon Studios.  Whether you prefer movies or to binge-watch some of the more recent shows, such as Stranger Things, there are literally thousands of choices available. For those who love nothing more than getting lost in a good book, the likes of Kindle and iBooks make reading an easy choice, with a seemingly endless range of titles available. It used to be that you would pack one or two books in your suitcase- now you have access to thousands.
Find New Ways to Unwind 
Sometimes, we feel an urge for more active entertainment than books or series. While it may be a bit much to pack your video games console, there are online versions of classic video games, such as Command & Conquer and NBA Live. There is also no shortage of games available at online casinos. Sites such as Oddschecker provide a brief summary of some of the more popular bookmakers offering games, whether it is video slots or classic card games. Thanks to free bet and no deposit offers, you can try some no-commitment-necessary action at various online providers, to find new hangouts for your gaming in the new year.
Get back in touch
A vacation offers a wonderful opportunity to reconnect with those whom you haven't managed to speak to in a while. Offer them an e-card or holiday wish to let them know that you're thinking about them. You could even play the role of organiser for a reunion. Create an event on Facebook and get everyone on board. You don't have to go crazy with a huge party; you can limit it to those whom you wish to spend some quality time with. Even if they can't accommodate you into their busy schedule, they'll be happy that you kept them in mind.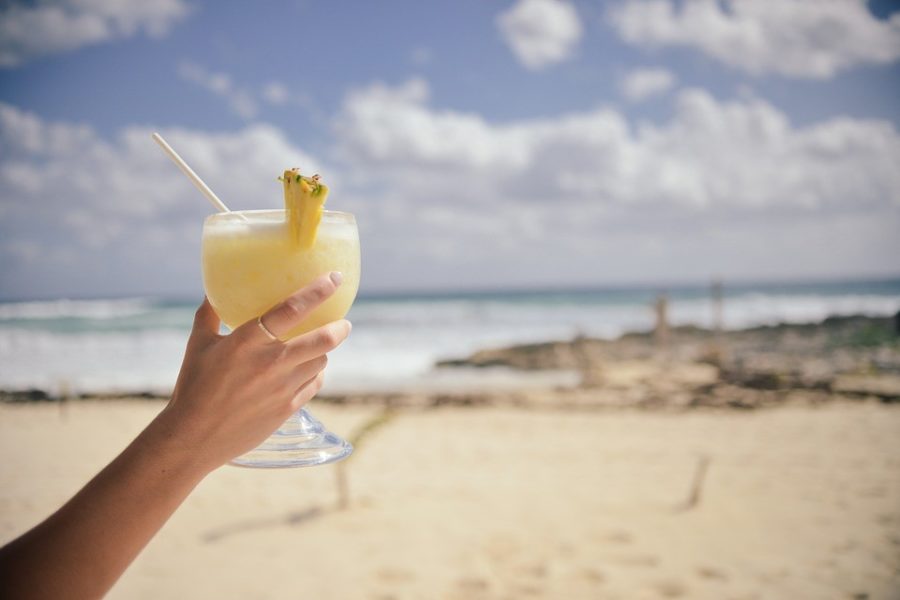 Relax
Of course, nothing says downtime like good old-fashioned rest and relaxation.  The first quarter of the year can be the most hectic and so you will want to recharge and regenerate. That way, you will feel positive, strong, and raring to go, to achieve your goals for 2018.  Whether it's sipping a pina colada by the pool or relaxing with a good book while tanning yourself on the beach, there should always be opportunities to relax on your holiday.
We hope that these tips will help to make your 2018 a spectacularly successful year. 
Our Experience of Starting a Travel Blog
Every now and then we provide tips for new Travel Bloggers. Today we focus on our own experience of Starting a Travel Blog, to see if it's right for you.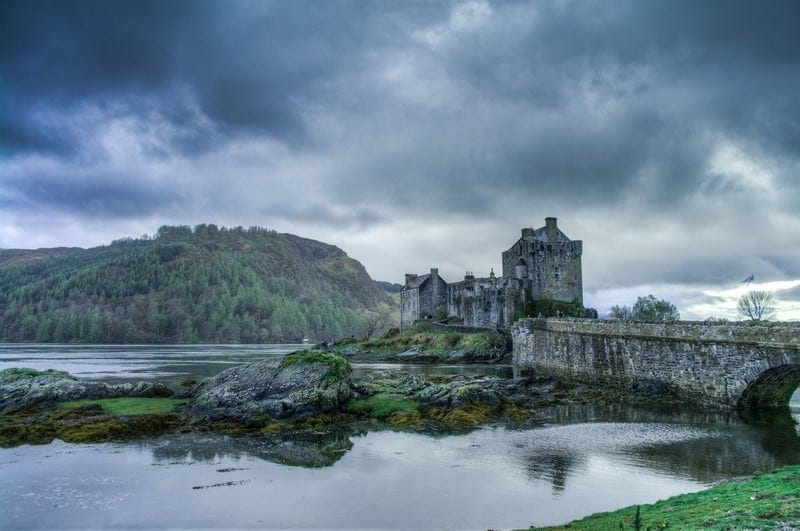 We don't often write about our experience of starting a travel blog as we know that most of our readers are not travel bloggers. However, every now and then we feel the need to dive into the Art of Travel Blogging to discuss a few things we have learnt, and provide tips for new travel bloggers.
If you aren't interested in reading more then never fear, our regular adventure related travel articles and photos will be back soon. In the meantime here is a pretty picture and you should check out our top 5 most popular travel articles: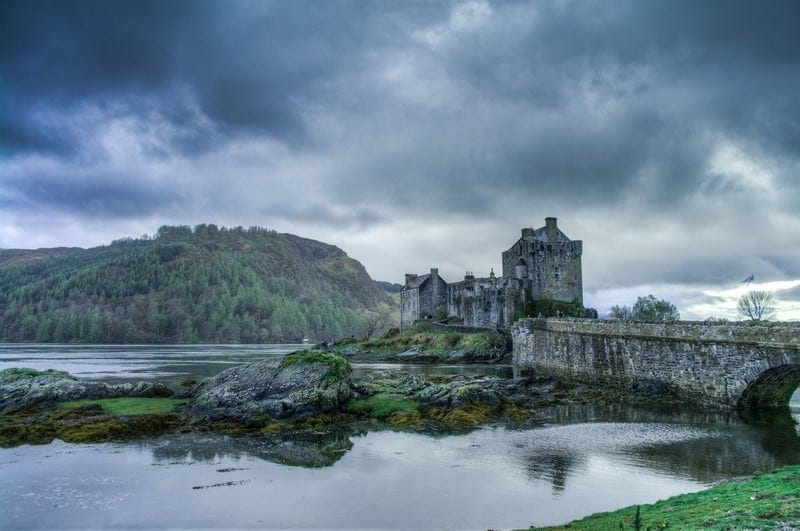 Eilean Donan Castle, Scotland
I wanted to take the time to write about our experience of starting a travel blog because we just answered a really interesting survey from a research graduate student exploring the lives of travel bloggers. Specifically she is looking at why we create and maintain travel blogs, and how this relates to our leisure and work lives.
If you are a travel blogger, then hopefully it provides a little insight into how you can avoid letting the travel blog take over your life, and more importantly, your travels. Because if you want to make travel blogging your full time job, you will be in for a big surprise.
It all started of with the generic questions such as, explaining what our travel blog is about and why we started it. It was at this point that I began to realise how far we have come. Not to mention how our expectations and desires had evolved as well.
It also raised a few questions of my own.
We started this travel blog to keep a record of our own travels around the world. As well as keeping family and friends updated on what we were doing.

After about 4 months we realised that other people were actually reading about our adventures.
This led us to research how we could turn this travel blog into a better travel resource for the general public. We realised that we wanted to maintain our travel blog to show travellers, especially couples travelling together, that you could quite easily step outside your comfort zone, in comfort.
By using our on the ground knowledge we could provide trusted and expert travel tips to our travel community, which was growing exponentially. And it wasn't long before we were getting emails and social media mentions asking for specific travel tips.
As the travel blog continued to evolve it took over our lives. I started working full time on it which gave me the freedom to work independently anywhere in the world. This also gave us more opportunities and freedom to follow our travel and adventure passions.
For the next 6 months we dived into the travel blogging world with everything we had.
The next question I answered in the research made me pause:
"Do you consider writing and maintaining your travel blog part of your leisure, your work, neither or both? Why?"
It has been amazing to watch our site evolve over the last 18 months from a hobby into my full time work. But had we gone too far?
Travel blogging had became a full time job.
Her next two questions really made me stop.
How much time and energy do you invest in writing and maintaining your travel blog?

How much time and energy do you invest in other activities (besides writing and maintaining the travel blog) that support your travel blogging?  What are these other activities?
Those were the real eye-opening questions.
I realised that more time was now spent dealing with advertisers, tourism boards, travel companies and DMO's than actually writing or editing photos. Not to mention all the hours spent on our various social media channels engaging with our very active audience on Twitter, Facebook, Google+, YouTube, Pinterest and Instagram to name a few.
And the icing on the cake?
How important are your travel blogs as part of your leisure and/or work?

How important is it to you to maintain and continue writing your travel blog?  If you had to stop travel blogging how would this impact your life?
Before I realised it, I had already responded that our travel blog had basically become a part of every aspect of my life. Everywhere we go, everything we eat, everything we do, could be a potential story.
It was mind bottling.
Our travel blog had taken over our lives.
It was so obvious to us because I just went through a stage, very recently, where I nearly threw it all away. I absolutely loathed writing because it had become a chore. Our relationship was suffering and travel wasn't even enjoyable.
It took a full month of not writing or working on the travel blog before I started to feel comfortable again. During that time I took stock of what I wanted in the future.
I realised that the reason I wanted to continue is because I want a couple of things:
I want to work remotely and have my own job independence;
An outlet to publish my photos and writing; and
To continue to inspire others to travel.
The last point was actually a surprise to me. But I realised it after I was asked:
What outcomes or results do you feel you receive from your travel blog (personal, social, professional and or financial)? How important are these outcomes to you? If you no longer received these results / outcomes would you continue travel blogging?
I have great pride in the work that I produce. I love seeing a photo or story that I have shared be "liked" or shared by others on social media. It is addicting. Every time you get a "viral" post it is like a high and you are always searching for the next interaction.
And every time we have an email come in from our travel community asking for specific advice, or thanking us, it is a real buzz knowing that we are making a difference to how someone travels.
While not every post or every picture makes a difference, I know that a lot of people have enjoyed reading our articles. Our most popular posts are visited on a daily basis by people searching for travel tips or information about certain places and experiences. People trust our advice. Even if we are just providing a person with 10 minutes of travel porn everyday to dream about, then I think we make a difference.
I realised that is what I want most from our travel blog. I want to continue to help those people that thank us.
Now I have managed to find a work/life/travel balance and I am back to loving writing. It was close and I was lucky to realise that I needed a break before I totally burnt myself out.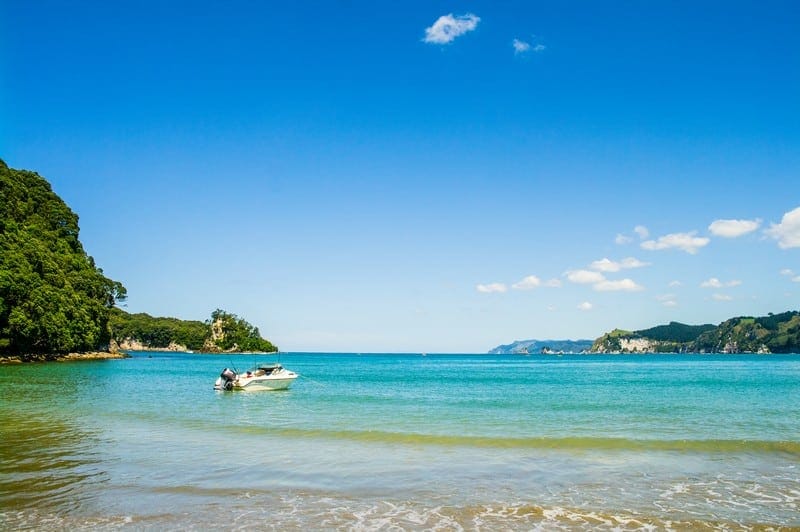 Whangamata in New Zealand is where I spent a month collecting my thoughts.
And that is the ultimate point I want to make. Too many people start a travel blog for the wrong reasons. They think that it is going to be easy and they will be rolling in the money on a beach somewhere.
While the travel industry is one of the richest industries in the world, it is probably the hardest one to make any money in. And if you find that you are chasing after that fame and fortune, then starting a travel blogging probably isn't for you.
But what do I know. There is definitely no right or wrong way to starting a travel blog. We get proven wrong everyday in this industry.
The only thing that is consistent, is that there are no rules, and you have to do it your way. 
Travel Blogger to Travel Vlogger Project
We are extremely excited to announce that the first Travel Blogger to Travel Vlogger Project workshop is kicking off this weekend, Email us to be involved.

From beginners with smartphones, to professionals with multi-thousand dollar set ups, everyone is doing it these days.
Video Blogging that is.
We even dabble in it a little bit ourselves with adventure travel videos from Running with the Bulls, Diving in the Red Sea and biking in Spain. Check out our Youtube channel for more adventure videos too.
However, much like our own, most travel videos really do suck.
With the rise of online video, businesses have begun to sit up and take notice of Travel Vloggers. But travellers want to watch great videos.
This is why we have created a new partnership called the Travel Blogger to Travel Vlogger (TB2TV) program. We have joined forces with the incredibly talented Greg Brand and his team at Travizeo, the travel video agency, and the wonderful Kelley Ferro from Tripfilms, the worlds leading travel video community.
Greg approached me initially to help get more Travel Bloggers to start Vlogging, as he thought that most already have half of what it takes to become a great Vlogger.
They are passionate about travel AND they know how to research a good travel story.
What we have done is create a Travel Blogger to Travel Vlogger workshop and online course (in the making) for any Travel Bloggers who are interested in learning how to create successful and engaging travel video content. The first workshop is in Brighton this very weekend!
If you are interested then all you need to do is send us an email to hello@travizeo with the subject "Travel Blogger to Travel Vlogger".
Include a little about yourself and your Travel Blog, why you would like to be a part of this project, and what equipment you already have to work with. Remember, even a smartphone can be used to create great travel videos. There are no barriers to entry and the best part is that we are very glad to say it costs nothing at all.
All you need to do is get yourself to the venue every time we have a workshop. At the moment the physical workshops will be held in Brighton in the UK, every few months. However, we welcome anyone from around the world to enrol in our online workshop so send us an email today.
Finally, we are looking for interested Tourism Boards, DMO's and Travel Companies who might be interested in hosting a Travel Blogger to Travel Vlogger workshop. Basically, we can host a workshop wherever you are with the invited Travel Bloggers (soon to be Travel Vloggers) to visit and explore your destination over a 2/3 day travel video course.
At the end of the course the Tourism Board, DMO or Travel Company ends up with very unique and incredibly awesome travel videos that they can use to promote their area. If you are a PR company or are interested in finding out more then please email us at contact@fourjandals.com
Follow us on Twitter with the hashtag #TB2TV to be kept up to date. We look forward to hearing from you and getting started on this exciting project!

We have been wearing out our jandals (Kiwi for flip-flops) on our travel adventures around the world since 2009. We think our blog is thought provoking and a little witty. But we have been proven wrong before. Find out more about us here...