To paraphrase Forrest Gump, Kiwi's and jandals go together like peas and carrots.
In fact, after just 18 months of travelling I am currently on my third pair of jandals.  The first pair, stock standard brown havaiana's, blew out while I was working as a white water rafting guide in Jasper, Canada, during the summer of 2010.  The second were lost in the first backpackers in Edinburgh. While the third are still going strong, although they are on their last legs with no stone left unfelt while wearing them.
The history of where they first originated from may be sketchy but the term Jandal was first trademarked by the Skellerup company – one of the earliest manufacturers of the most common design – and is very rarely used outside of New Zealand.  
In fact there are a huge variation of different names from various countries, including the Aussies who being a little sun-touched, call them "thongs" which may in fact have come from them trying to convert the straps into something that they might consider comfortable around their nether regions.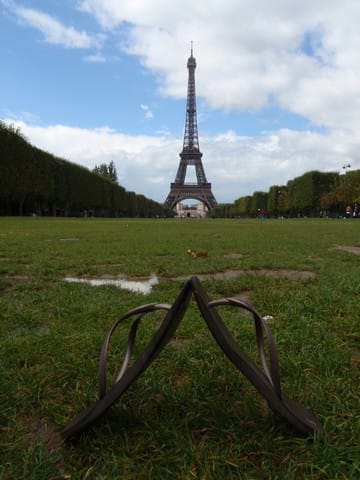 No matter what you call them, whether it be jandals, flip-flops, thongs, go-aheads, clam diggers, chinelo, sandalia, slippers, tsinelas, sayonares, japonki or lapti, jandals are ALWAYS one of the first items I put with my packing list before I go anywhere on holiday.  There is no denying that they are a versatile and essential part of any packing list.  
Sure if you are headed to Antartica they might not be at the top of the list, but who wants to catch athletes foot in the shower. Especially when I don't even think the freezing temperatures could kill those damn bugs.
Accordingly, the following are my top 9 reasons why jandals should never be left behind:
They are light weight which means you won't be paying any excess fees at the check-in counter;

Can be packed / strapped / tied / folded into or onto any form of travel luggage;

Match any style of clothing you may choose to wear that day or night (although girls always stand a better chance of getting into night clubs with them on rather than me);

If you are in Whangamata on the Coromandel Peninsular in New Zealand then you can donate them to my parents to add to their jandal fence.

They don't leave the hostel room stinking like the rugby locker rooms after wearing them all day in 30 degree heat;

Super fast drying so they can be worn in the wet saving your closed-toe shoes (Disclaimer: tend to lose their limited grip in the wet so don't blame me…)

Can be utilised as impromptu sports equipment, including bats, goal posts, frisbee's and chew toys for the dog; 

As mentioned above, by wearing jandals in the shower or around the pool, you don't have to mix your own personal growth of athletes foot with others in public wet areas, thereby lessening the risk of creating super-bugs that will one day rise up against us all;

And finally they are extremely inexpensive to buy.  Although if you can afford a few extra bucks then try to fork out for ones made of recycled materials such as tires as these will often last a lot longer as well.
On a final note maybe the reason why Kiwi's and Jandals go together so well is that us Kiwi's are so fashion confident we know that while the rest of the world continues to decide what is cool and what isn't, we can stick with the tried and true and continue this strong tradition.  Just please, whatever you do, don't try to claim that Croc's are jandals, it's a sin.