Planning That Trip to Los Angeles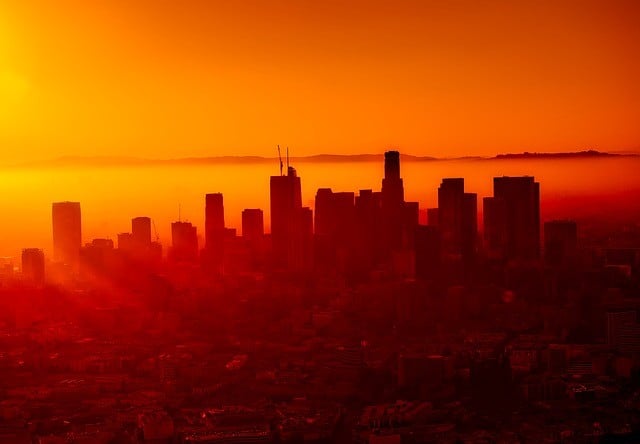 Visiting Los Angeles for the first time can be both thrilling and utterly overwhelming.  The sheer size of the metropolitan area makes it hard to grasp, even if you are from a big city yourself.  This can make it hard to decide where to go and what to do.  For the best enjoyment of your trip, some forward planning is key and here are some tips to help you.
Travelling there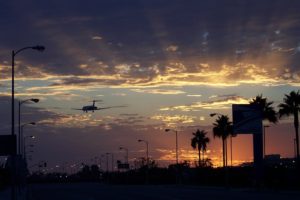 LAX is the most famous airport in the city but this also means it is the busiest – and it is certainly busy.  Traffic is a nightmare and it is quite a distance from the majority of the main destinations in the city and surrounding areas.  There are alternatives, you can fly into Burbank Bob Hope Airport, for example.  Smaller, it still accommodates most major airline and rental car companies.  You can also hop on the Metrolink across the street to get around the city.  It is closer to everything from Hollywood to downtown LA and even the L.A. Zoo than LAX.
Getting around the city
Hiring a car is a popular way to get around when you are in Los Angeles, as long as you are prepared for the sheer number of people on the roads.  Think hard about the type of vehicle that you want – you might need a sedan or SUV if there are a few of your or a lot of gear.
Also look at the type of rental agreement on offer – does it have a penalty for being late to pick up or drop off?  Are there restrictions about who can drive? Don't forget to consider the insurance in the package as well. The risk for crime, theft and uninsured motorists will vary by zip code so if you find yourself driving through or spending time in a riskier neighborhood, consider this when looking at insurance options.
Where to stay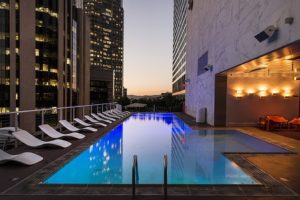 Again, there are hundreds or possibly thousands of options about where to stay in Los Angeles.  Do some research before you book anything – look at the reviews for the place and also read about the neighborhood the hotel is in.  Consider how easy it is to get to public transport if you aren't hiring a car.  Or what kind of drive time will you face from the hotel to the spots you want to visit?  If it takes you half the day to reach the sites, then choosing a cheaper hotel out of the city will have backfired on you.
Best Places to Relax in Austin, Texas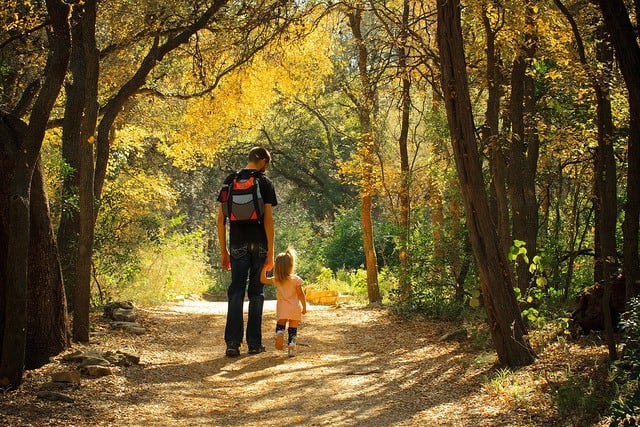 Sometimes you just need to get away from it all. You work a busy schedule, you're bombarded by important tasks, and you just don't have any time to relax before you have to get up and do it all over again. So, when getting away from the stresses of your everyday life, a city like Austin, Texas might not be first on your mind. It should be, though. There are plenty of great places here that will help you to unwind and relax.
Zilker Botanical Garden
One of the best places in all of Austin to relax is the Zilker Botanical Garden. Here, you'll be able to enjoy peaceful gardens, the Green Garden (where local designers showcase plants native to the area), and the Taniguchi Oriental Garden. There are ponds covered in lily pads and the serene sounds of waterfalls. You'll also find the Hartman Prehistoric Garden, which is located right where actual dinosaur tracks were found in 1992.
Zilker Park
While Zilker Park is well-known for its ACL Music Festival and its incredible light show during the holiday season, it's also a great place to relax. No matter if you just want to lay down in the grass and read a book or set up a blanket and have a picnic lunch, this park is the best place to so. The main field in the park also offers an incredible view of the city skyline while you relax surrounded by nature.
Viva Day Spa
The Viva Day Spa was voted the "Best Spa" by Austin Monthly Magazine several years in a row.  If you are looking to relax this is the place. Their spa packages all include various massages where you can melt away for a few hours. This is a very upscale day spa that also offers pedicures, manicures, facials, and some med spa services.
The Greenbelt
The Greenbelt actually starts at Zilker Park. It offers almost 8 miles of trails on 809 acres of land. There are plenty of ways to relax here, from sitting near the water, to going for a jog, to climbing on the cliffs. You'll have plenty of natural beauty around you to help you unwind.
Barton Springs Pool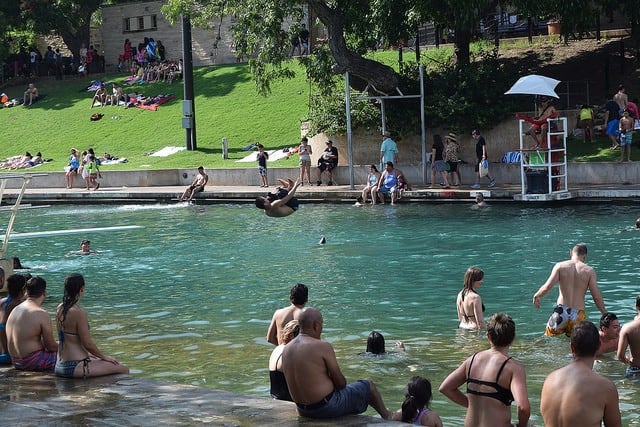 Barton Springs Pool boasts 68-degree water year-round. It's refreshing and can be shocking at first, but is often just the thing you need if you're in Austin in the middle of summer. When you arrive here, you'll see plenty of others with the same goal in mind, relaxation. A quick look around will show you people doing yoga, drawing, or reading. Bringing your furry friend with you? Check out, Barking Springs. It's adjacent to Barton Springs, but it's a pooch-friendly swimming hole that allows you and your four-legged companion to relax together.
McKinney Falls
McKinney Falls is a great place to go if you need to get away from it all, and it allows you to get in a bit of a workout at the same time. Here, you'll find hiking, biking, swimming areas, and places to go fishing. If you need more than just a few hours of getting away from the stresses of everyday life, you can even camp out here.
Mayfield Park
Mayfield Park opened up to the public in 1971, after the original owners passed away. Now, it's a nature preserve complete with peacocks wandering around freely. In addition to these beautiful birds, you'll also find ponds and flowers, giving you an incredible place to relax.
Mozart's Coffee
For some, relaxing can't be done without a good cup of coffee. If this sounds like your kind of way to relax, check out Mozart's Coffee. The delightful coffee place is located right on a lake, giving you a great view. It's also lit up with light streamers at night. Sure, college finals time can get a little busy, but if you hit it at just the right time, you'll have peace, quiet, delicious coffee, and a delectable treat.
Austin might not seem like it, but this city has a lot to offer in the way of relaxation. No matter if you're looking to get away for a weekend, a week, or longer, this city has you covered. You won't regret having traveled here.
5 Great Reasons To Visit Miss Liberty
Visiting the Statue of Liberty is easily one of the most popular activities among the 60 million or so travelers who make their way to New York City annually. In fact, 4.5 million tourists per year make their way through Upper New York Harbor to this iconic, towering statue that stands on Liberty Island. That's more than most other tourist stops in NYC and in the whole USA.
But why is seeing the Statue of Liberty up close and personal so popular? And what are five good reasons why you should pay Miss Liberty a visit? Well, I'm glad you asked.
1. The Ferry Ride
When you go on the Liberty Cruise to Liberty Island, you will find that the incredible views you catch of the NYC skyline and the gentle breeze off the bay on the way over are an experience in their own right. Just hop on the ferry for free at Battery Park at the tail end of Manhattan, and you'll be over to Miss Liberty in a matter of minutes: but they are truly scenic minutes that you'll remember for years to come.
2. It's a Great Deal
Yes, you heard that right. You can take a ferry ride to the Statue of Liberty 100% for free. And you can often set up your tickets at the same time you buy NYC bus tour tickets online. The bus can drop you off at Battery Park, and the boat can take it from there. You will have to pay a small fee to get inside the statue, and a little more, plus a months-ahead reservation to get a view from the crown. That can all be done with foresight and a modest expense, but just going to see the statue is free (and the rest is a great deal.)
3. A History Lesson
For history buffs, and for everyone else with an ounce of inquisitiveness about the history and the significance of a 151 foot tall piece of copper standing on an equally tall pedestal, learning about the Statue of Liberty's history is worthwhile. On Liberty Island, you can go on an audio or personally guided tour of all things related to the origin and history of this iconic symbol of New York City and of American Liberty.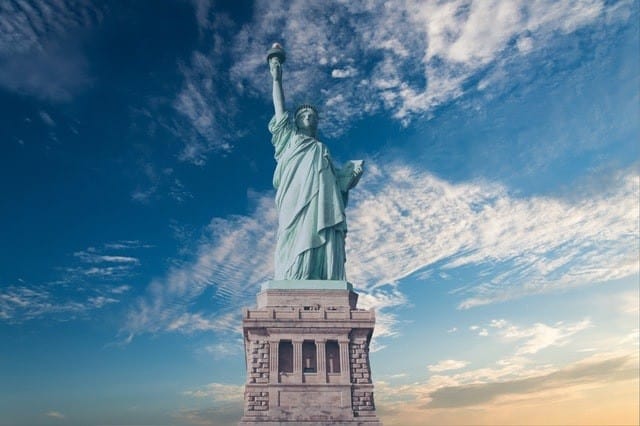 4. The Rest of the Island
Besides the statue herself, Liberty Island also offers a sculpture garden, the Statue of Liberty Museum Store, the Crown Cafe (not actually located in the crown), and an impressive view of old glory at Flagpole Plaza. The photo-ops abound, and there is enough to keep you occupied for hours on this island of freedom.
5. The Island Next Door
It's easy to get over from Liberty Island to Ellis Island, which in very, very close by. You ride there directly and on the same ferry, still for free. The immigration museum on Ellis Island tells the story of how many decades of immigrants flooded into the US through the Ellis Island immigration station. Sometimes that history is a cause for pride, other times there was discrimination; but anyone interested in how we became this "melting pot" should take the time to visit Ellis, along with Miss Liberty.
5 Tips to Make the Most of Your Trip to Niagara Falls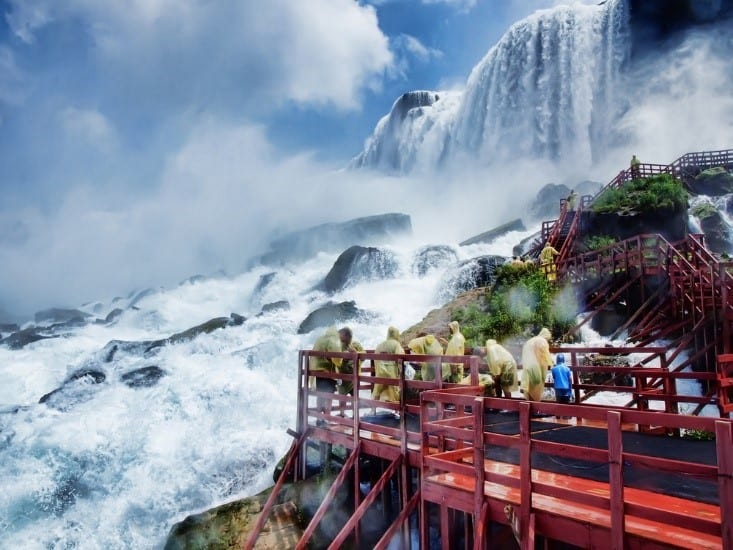 Known as the Honeymoon Capital of the World, Niagara Falls is one of the most breathtaking destinations in North America. Nowadays, there's so much more to see and do in and around Niagara Falls then just the Falls themselves. Here's what you need to know to make the most of your trip, so you can come home without regrets.
1) Visit the Falls on Both Sides of the Border
Niagara Falls is located on the border between the U.S. and Canada. The famous view of the Falls that can be seen in stock photos and on postcards is to be had on the Canadian side of Falls, but there's a lot to be said for the American side, too. While the Falls are surrounded by a bustling community on the Canadian side, complete with grand hotels, botanic gardens, and midway attractions, the American side of the Falls is a state-protected park – the oldest in the country. Here, you can enjoy wooded hiking trails on Goat Island, as well as cliff-side paths that bring visitors within an arm's length of the Falls.
2) Pack Rain Gear
This may go without saying, but you're going to get wet when you visit the Falls. Whether you choose to a boat tour on the Maid of the Mist (in the U.S.) or the Hornblower Niagara Cruise (in Canada), or a walk through the Cave of the Winds or Journey Behind the Falls, you're going to be well within splashing distance of the raging water. Bring rain ponchos, a waterproof bag for your electronics, and dry shoes and socks so you can change after your tour.
3) Research Accommodation in Advance
There are Niagara Falls hotels for every budget, especially on the Canadian side of the Falls, but it's worth doing some research ahead of time to make sure you're getting the most out of your accommodation. If, for example, you were hoping to camp in Niagara Falls State Park to save on accommodation, you may be disappointed to learn that there's no camping at Niagara Falls State Park – you'll have to drive about 25 minutes away to Four Mile Creek State Park for that. But, if you're interested in hotel accommodation in Niagara Falls, Canada, it's worth booking directly with a Fallside hotel to get the best views, and access to nearby downtown amenities like the Fallsview Indoor Water Park.
4) Don't Miss Downtown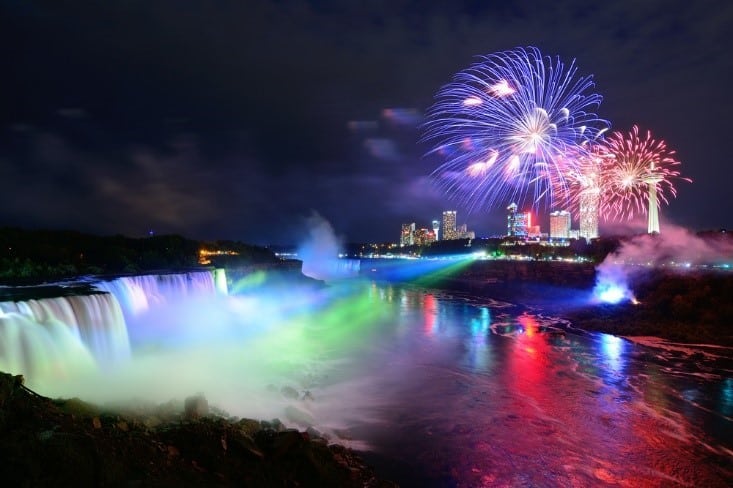 There are lots of great attractions in downtown Niagara Falls that you won't want to miss during your visit. Whether you're in the U.S. or Canada, you'll find quirky bars and restaurants and, especially on the Canadian side, lots of kitschy fun. Hit up the Clifton Hills district where you can enjoy the Ripley's Believe It or Not! Museum, Louis Tussaud's Waxworks, the Great Canadian Midway, year-round haunted houses, and no less than three mini-golf courses.
5) See the Countryside
The area around Niagara Falls is home to quaint Canadian small towns, historic sites, and hidden-gem vineyards. Take a few extra days to explore the surrounding countryside. Go to Old Fort Niagara on the American side of the border, or Fort George on the Canadian side, where you can learn about the roles both nations played in the War of 1812, see artillery and musket demonstrations, and learn more about the conditions under which soldiers lived and fought here. Don't miss Niagara-on-the-Lake, a romantic lakeside town full of bed-and-breakfasts and home to some stunning lakeside views. If you like wine, you'll find tiny vineyards dotted all over the countryside on both sides of the border. You'll find that vineyards here are more welcoming, and less pretentious, than those in some more famous wine regions.
With all the attractions in and around Niagara Falls, you might find you need more than one trip to take it all in. Whether you're interested in cheesy good times, touring North America's most famous falls, or exploring sleepy towns and vineyards in the surrounding countryside, there's something for you in the Niagara Falls area. Make your trip to Niagara Falls a good time for the whole family – or a romantic weekend getaway, whichever you prefer.

We have been wearing out our jandals (Kiwi for flip-flops) on our travel adventures around the world since 2009. We think our blog is thought provoking and a little witty. But we have been proven wrong before. Find out more about us here...
What Are You Looking For?