It's Wednesday which means it is Hump Day. What is hump day you may ask yourself? To get a full understanding what it is and why we do it then you have to check out our original Hump Day Wednesday photo.
Basically each Wednesday we post up a picture of something that we have found helps us imagine what we might get up to this weekend. It could be just a relaxing beach, a surfing location, a great snorkelling spot, a destination, well you get the idea.
Where In The World This Week?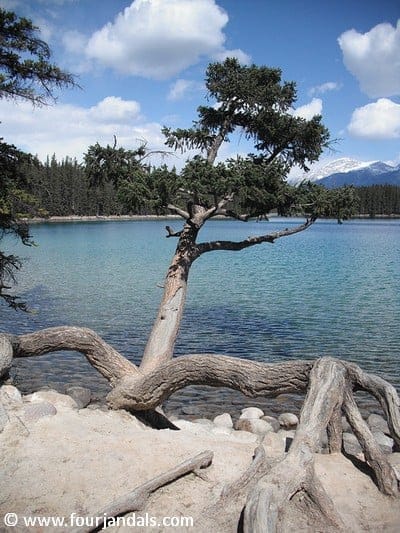 This photo was taken in one of our favourite places in the entire world. JASPER. More specifically this is Lac (Lake) Beauvert on one of the many excellent single track mountain bike routes around Jasper. The world famous Jasper Park Lodge sits right on the shoreline and has been home to some big names like Marilyn Monroe and Queen Elizabeth.
In summer you can fish and swim on the lake while in winter it turns into a giant ice rink that the lodge maintains for anyone to use. We wish we were back there right now rather than huddled up in bed watching the snow come down outside the window…
What memories does this photo evoke to help you get over Hump Day?