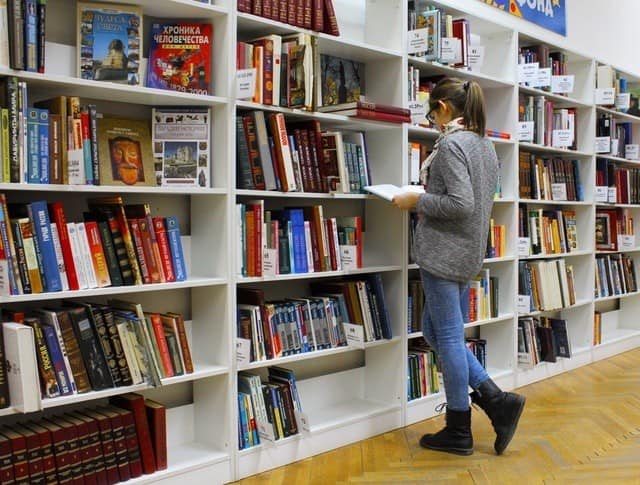 Whether you're traveling by plane, train, bus, car, or any other form of transportation, today's traveler is bound to spend long stretches of time just sitting around. You'll sit around in airports and train stations too. Do you really want to watch that inane in flight movie or read that magazine? Why not use your free time to learn new things by reading business textbooks, as well as other educational books?
Today's textbooks are totally different from the old fashioned clunkers that you had in school, whether it's high school, college, or graduate school. Not only can you rent them at a super low price, but you can also get them in convenient ebook form and as books on tape. If they're not readily available as books on tape, you can get Google Voice to read ebooks to you by simply uploading them to Google Play. This is a perfect option for people who drive long distances.
You can also download movies from Youtube to watch while you're in flight as well. Sites like Khan Academy offer business courses in video form to make it even easier for you to improve your skills at career boosting topics like business, economics, and accounting.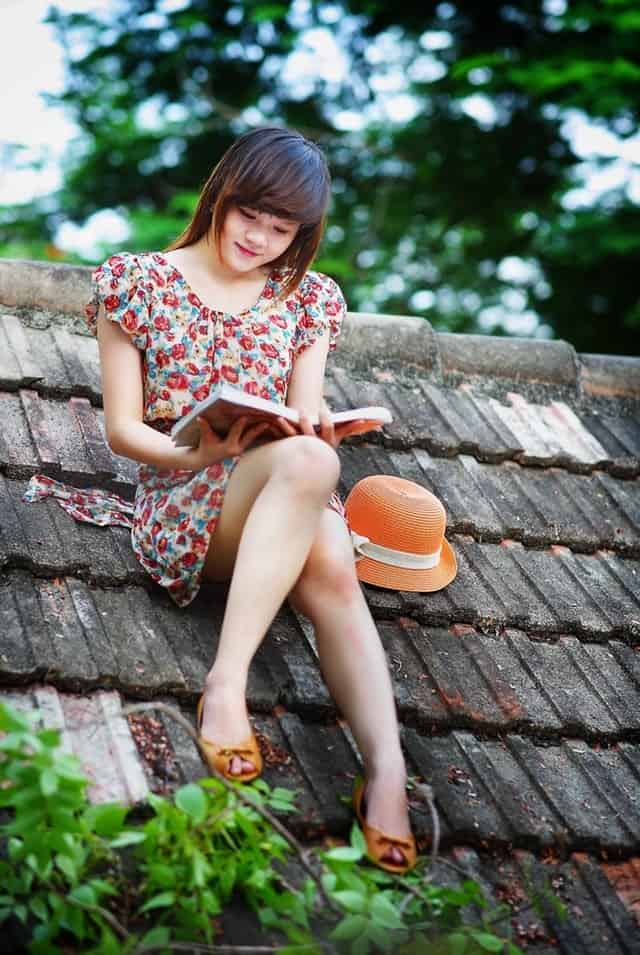 If you have too many textbooks left over from either your education or your kids' education, you can sell them at Books Run and on other textbook sites to get money to buy even more textbooks, or to travel even more. Books Run pays great prices for these old clunkers because there's always somebody out there, looking for textbooks that you don't need anymore. One man's trash can truly be another man's treasure. Used textbooks are also good for the environment because it saves paper to not have to print new books.
Not only do sites like Books Run contain business books, but you can also find textbooks that enhance your travel experience. Are you going to a country that speaks a different language? Check out textbooks for basically every language. Read up on the history of your destination and learn about not only the business etiquette, but how people live.
The actual act of traveling might be tedious, but it still creates some downtime for the traveler. Whether you're going by plane, by train, by car or by bus, why not spend the time productively instead of crushing candy? By checking out the options above, you can improve your career prospects while traveling for your career, or for fun, or for any other purpose at all. Now you can spend your spare time productively while improving your travel experience. So why not take the leap?
How To Run A Successful Online Business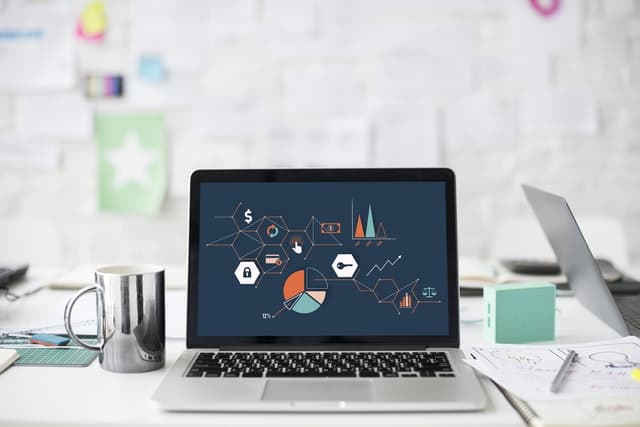 Running an online business can be an exhilarating experience. To be your boss and to have your own business is truly an empowering experience. Much goes into starting an online store and much that you need to take into consideration for your business to be successful.
The saying, if it were easy everybody, would do it is not only true but something that you should take into consideration when starting an online business. It will not be easy, but if you consider these facts, then you will be able to make fewer mistakes and be a bit more successful in your endeavors.
How To Run A Successful Online Business
# 1 – Invoicing
Be able to provide stellar invoices to your customers and clients (depending on what you are offering) is a great way to show that your business is legit and professional. Being able to create your invoice with an invoice template app will be sure to capture your tone and style of your business perfectly.
# 2 – Keep Your Web Design Simple
Having an amazing looking website can be alluring, but for people who are looking to purchase something or looking to get something forms your site, it would be a good idea for you to keep the design of your website simple and easy to navigate through.
# 3 – Respond To Visitors Promptly
Communication is crucial, and it would serve t be a good idea if you respond to your visitors as quickly and as soon as possible. The faster the response the ever relationship you will form with your customers. It is all about communication and communication is important for building a  relationship.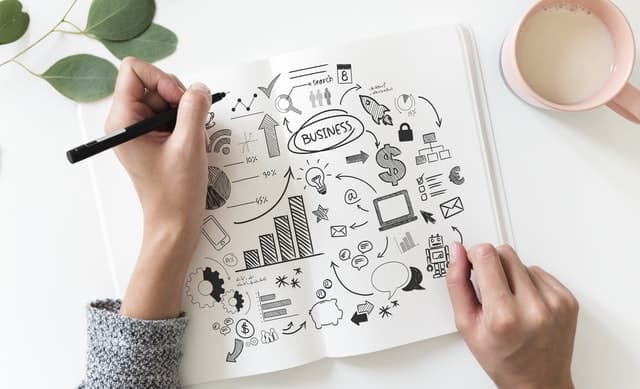 # 4 – Offer Your Visitors Discount and Free Gifts
It will be a good idea to provide your visitors with discounts and gifts if they are constantly purchasing from your website. Showing them that their service is highly appreciated and valued will not only keep them coming back, but it will also potentially have them tell their friends about your site. Word of mouth is a powerful tool in getting your business reputation out there.
#5 – Finding Your Work Space
While your customers may interact with your business in an online capacity, you still need a physical space to get work done. While a coffee shop or the library can end up being busy and distracting, setting up your own home office can provide an environment free of distraction. You'll be spending many hours in your work space so a few things to consider are what kind of desk and chair would be most comfortable for you, would you prefer to work in a space with lots of light or a dimly lit room, and lastly if you have any physical products or documents how will you organize and store these items? Having a comfortable office space for your online business will help you put your nose to the grindstone.
Running An Online Business Can Be Easy
These are just a few things you should consider when trying to run a successful online business and there are many more. The most important thing you can do when starting an online business is engaging your customers and doing so in a friendly and professional manner.
5 Best Beaches to Visit During Your Costa Rican Getaway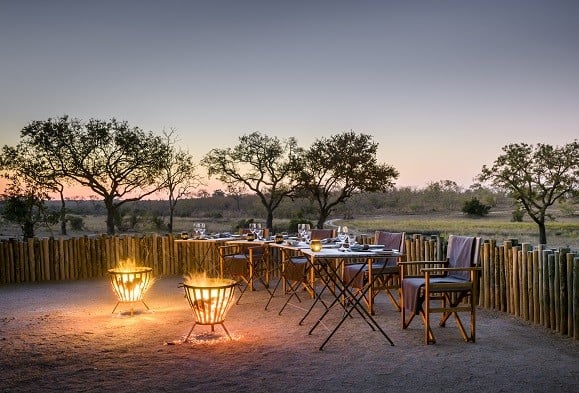 Considering its name literally meaning rich coast, it is no surprise that Costa Rica is home to dozens of breathtaking beaches. Every year millions of tourists flock to enjoy the warm crystal clear waters, pink sands, and magical hidden coves that this island has to offer. Thanks to the beach-side Costa Rica vacation homes located all throughout the island, planning your visit is made that much easier. With gorgeous properties located throughout the island and along the beachfront, your retreat will be that much more luxurious.
While Costa Rica is literally lined with hundreds of beautiful beaches, it can be a difficult task choosing which ones to visit first. Thankfully, here is a helpful list of some of the best places to soak up the sun and have some ocean fun during your stay.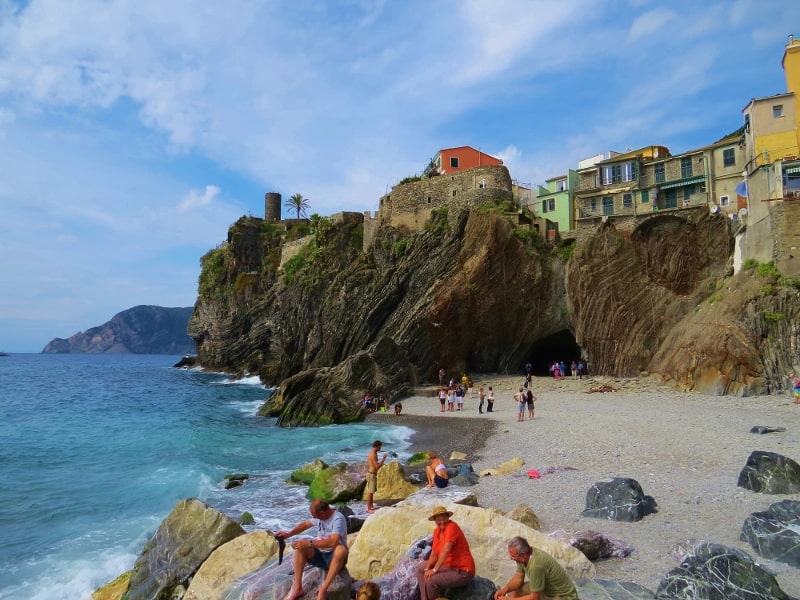 La Mancha Beach
Located near the popular beach town of Manuel Antonio,  Playa La Mancha, or La Mancha Beach is one of the more calm and peaceful beaches to visit. Nestled within one of Costa Rica's many national park, the beach is never short of amazing views. Surrounded by sparkling blue waters and ivory white sands, the shore is dotted with tiny islands in swimming distance. However, in order to make your way to the beach a bit of a hike is required. While the hard to spot trail leading to the beach is somewhat difficult to climb, the payoff for the work is more than worth it. Known for its lack of crowds (due to how out of the way it is), this spot is great if you're looking to simply lay back, relax, and peacefully enjoy the sun. Bring out a lawn chair, a beach towel, and make sure to lather on the sunscreen.
Costa Ballena
Translating in English to "Whale Coast", this spot is located on the South Pacific coast of Marino Ballena National Park. The coastline is open to a number of water activities including kayaking, snorkeling, scuba diving, and you guessed it, whale watching! Named for its whale-like shape when being viewed from above, the beach is also conveniently the breaching place for humpback whales that return twice a year. Whale watching serves are provided as well as snorkeling services. Also know for it's lush biodiversity, this beach is also home to sea turtles, a large coral reef and several different species of tropical birds. Great for bird watchers and all animal lovers alike, the adjacent rainforests are the site of a number of tours and enchanting trails.
Tamarindo Beach
Are you looking to catch a couple of waves and hang ten? Well if so, Tamarindo Beach is the place for you! Notorious for it's stretched out coast and amazing waves, this beach is a surfer's paradise. In fact, it is also home to several annual surfing competitions. Don't know how to surf yet? Don't worry! There are plenty of surfing classing that are regularly taught along the beachside throughout the day. Along with this, there are a number of other watersports and activities taking place here so everyone is welcome. If you are more in the mood for something low profile, take a canoeing trip through the local estuaries and tropical habitats that weave around the beach. And when the sun goes down and the stars come out, you can enjoy an exciting nightlife at the number of discos and bars at Tamarindo.
Hermosa Beach
Situated between two gorgeous mountains, this beautiful beach is known for its unique and scenic gray colored sands and relaxed, breezy atmosphere. There are actually two Hermosa beaches separated by Playa del Coco and Playa Panama. Most visitors coming to either of these beaches bring along a blanket and lay back on the shore to soak up the sun. The waters at this beach are usually very calm and ideal for swimming and shallow wading. The dark sand is lined with plenty of shady palms and fronds so if you decide you're done soaking up the sun, you have plenty of options to sit back at cool off. In addition, several national parks are located within hiking distance from the beach.
Avellana Beach
Here is another beach known for its big 20 foot waves and amazing surf. Nicknamed "Little Hawaii", surfers from across the globe rush here to experience all that this beach has to offer. Covered in pristine white sands located on Guanacaste's Golden Coast only a few miles away from Tamarindo. The remote beach is also the site of a couple of bars so you can always settle down and enjoy a drink after riding a few waves. The town of Tamarindo that is a short distance from the beach is also the location of interesting nightlife and Latin clubs. Also located near this beach is Marino Las Baulas National Park and protected nesting sites for endangered species of sea turtles. And if you're lucky you'll meet Lola, a pot-bellied pig that spends her days relaxing on the beach.
Overall, Costa Rica is a country saturated with exciting culture and beautiful nature for you to enjoy. With its illustrious beaches with their aquamarine waters and sandy shores, watersports, nature trails and more, there is something on the island for anyone and everyone. Hopefully this list is a step forward in helping you narrow down your search for which beaches you'll travel to first on your trip to this magical island.
Should you quit your job and travel the world?
Should you quit your job and travel the world?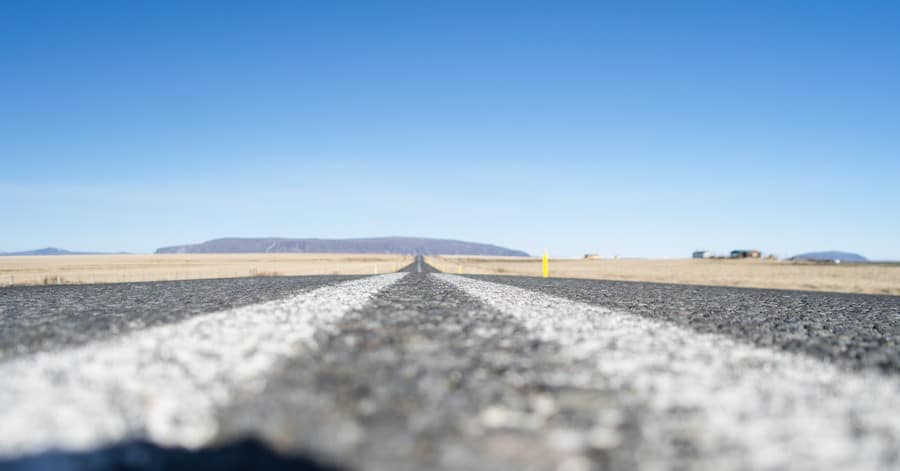 We all know someone, or at least know of someone, who has decided to quit the rat race and go travelling. What comes to mind when you think about their decision? Many people express admiration and wish that they'd have the nerve to do the same, but there are always plenty of good reasons why they don't follow suit and hand their own notice in and book a round the world flight.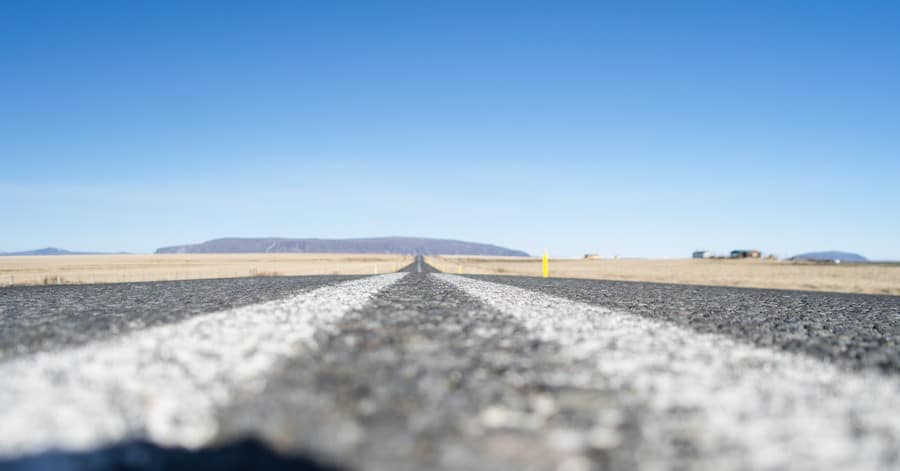 Should you quit your job and travel the world?
Of course, many of us have responsibilities that we can't simply step away from. If you're married or living with a partner you have to take their thoughts, feeling and opinion into account. What if you want to jack in your career and they don't? How do you find a balance? If you have kids, then you have even more obvious reasons why you should stick with your job and provide them with everything they need, both materially and emotionally.
But if you aren't in a long-term relationship and you don't have children yet, it doesn't necessarily make it that much easier to step off the train that everyone else is on and forge your own path in the world.
Making a big decision that involves conquering your fear of failure and finding success in whatever life path you choose requires guts and determination. It's always easier to maintain the status quo, and not do anything to upset the applecart. But if through taking this option, you're going to feel like your life is only half-lived, then it's time to do some really serious thinking about how to make a significant change.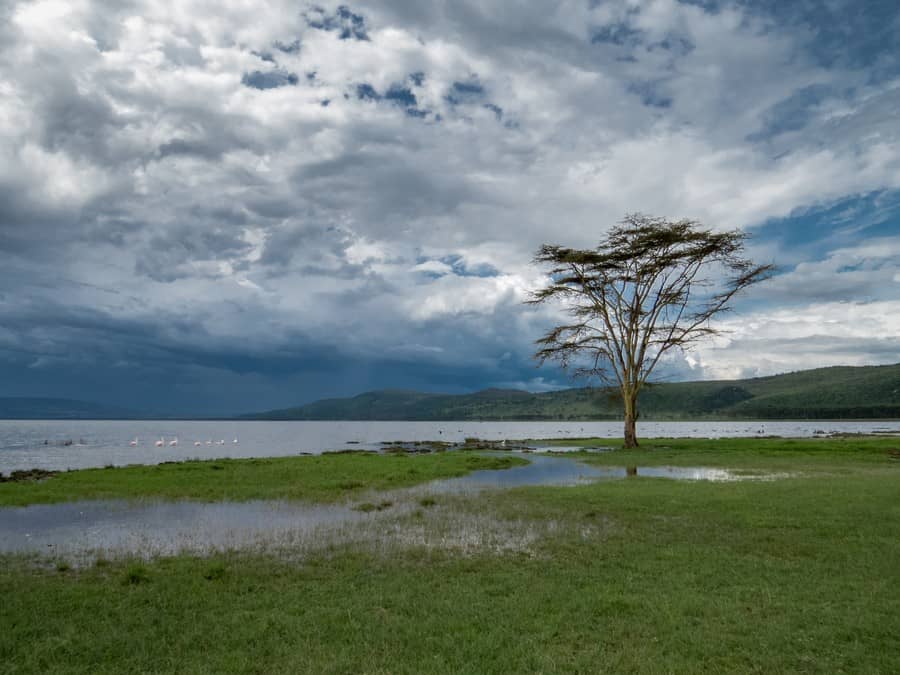 The first question you have to ask yourself is what you want to achieve by going travelling? Are you going to see the places you've only ever dreamed about visiting, or are you hoping to discover something about yourself on this trip? Do you plan for it to be one extended holiday, or do you imagine you could do what so many bloggers out there seem to be able to do – travel continuously and support themselves through their blogs and with other types of freelance work as they go?
When you get a clearer view of the goal you are trying to reach, you can start to think about the nitty gritty details. One of the main things you'll need to consider is what you do with your possessions and your home if you own one. Do you sell your things or put them in storage? Would you rent out your home and keep it as somewhere to return to should your longer term plans change, or would it be less of a headache to sell and have the equity (if you have any once you've paid off the mortgage) sitting in the bank. Don't forget how much work you had to do to buy the place – do you really want to be in a position a year or two from now when you're starting over?
Think, too, about the job that you're considering quitting and the career path you are on. What would a self-imposed extended break do to your career chances if you wanted to get back onto the same path when you were done with travelling? Some professions are much easier to pick up again than others.
There's a lot to consider when thinking about calling time on a job and going off to explore the world. It's not a step that should be taken lightly, but for many people who do take the plunge find it turns out to be the most liberating experience of their life.

We have been wearing out our jandals (Kiwi for flip-flops) on our travel adventures around the world since 2009. We think our blog is thought provoking and a little witty. But we have been proven wrong before. Find out more about us here...