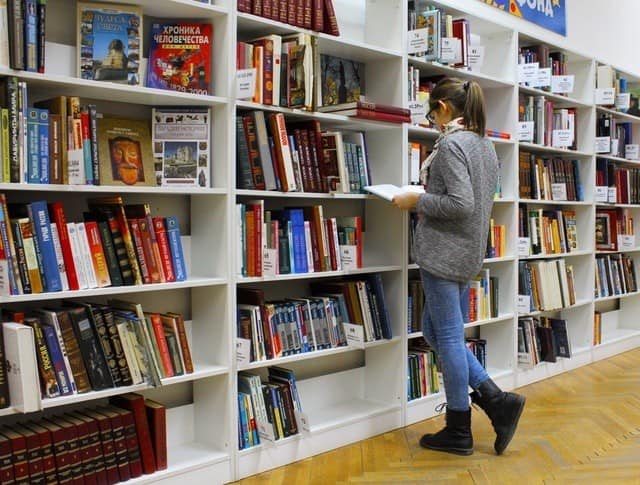 Whether you're traveling by plane, train, bus, car, or any other form of transportation, today's traveler is bound to spend long stretches of time just sitting around. You'll sit around in airports and train stations too. Do you really want to watch that inane in flight movie or read that magazine? Why not use your free time to learn new things by reading business textbooks, as well as other educational books?
Today's textbooks are totally different from the old fashioned clunkers that you had in school, whether it's high school, college, or graduate school. Not only can you rent them at a super low price, but you can also get them in convenient ebook form and as books on tape. If they're not readily available as books on tape, you can get Google Voice to read ebooks to you by simply uploading them to Google Play. This is a perfect option for people who drive long distances.
You can also download movies from Youtube to watch while you're in flight as well. Sites like Khan Academy offer business courses in video form to make it even easier for you to improve your skills at career boosting topics like business, economics, and accounting.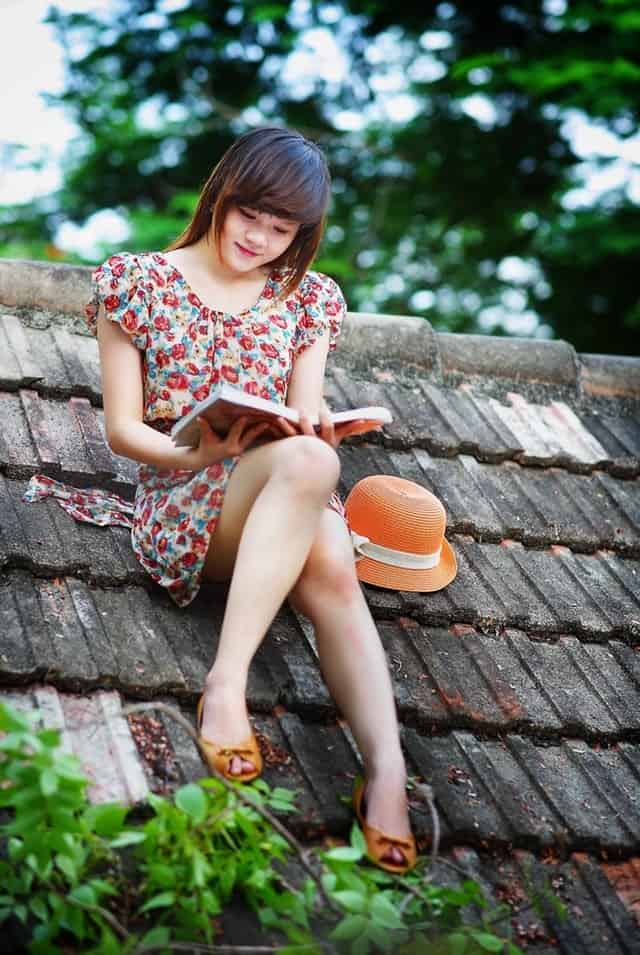 If you have too many textbooks left over from either your education or your kids' education, you can sell them at Books Run and on other textbook sites to get money to buy even more textbooks, or to travel even more. Books Run pays great prices for these old clunkers because there's always somebody out there, looking for textbooks that you don't need anymore. One man's trash can truly be another man's treasure. Used textbooks are also good for the environment because it saves paper to not have to print new books.
Not only do sites like Books Run contain business books, but you can also find textbooks that enhance your travel experience. Are you going to a country that speaks a different language? Check out textbooks for basically every language. Read up on the history of your destination and learn about not only the business etiquette, but how people live.
The actual act of traveling might be tedious, but it still creates some downtime for the traveler. Whether you're going by plane, by train, by car or by bus, why not spend the time productively instead of crushing candy? By checking out the options above, you can improve your career prospects while traveling for your career, or for fun, or for any other purpose at all. Now you can spend your spare time productively while improving your travel experience. So why not take the leap?
5 Best Beaches to Visit During Your Costa Rican Getaway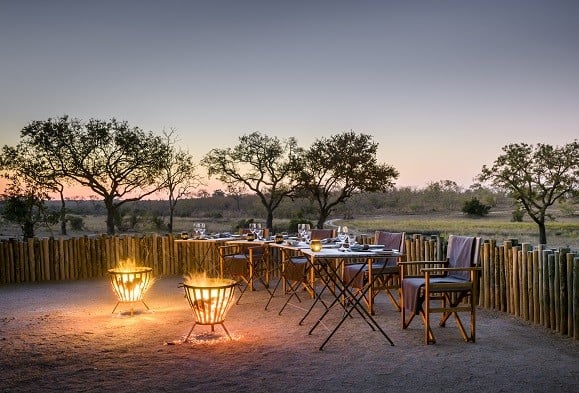 Considering its name literally meaning rich coast, it is no surprise that Costa Rica is home to dozens of breathtaking beaches. Every year millions of tourists flock to enjoy the warm crystal clear waters, pink sands, and magical hidden coves that this island has to offer. Thanks to the beach-side Costa Rica vacation homes located all throughout the island, planning your visit is made that much easier. With gorgeous properties located throughout the island and along the beachfront, your retreat will be that much more luxurious.
While Costa Rica is literally lined with hundreds of beautiful beaches, it can be a difficult task choosing which ones to visit first. Thankfully, here is a helpful list of some of the best places to soak up the sun and have some ocean fun during your stay.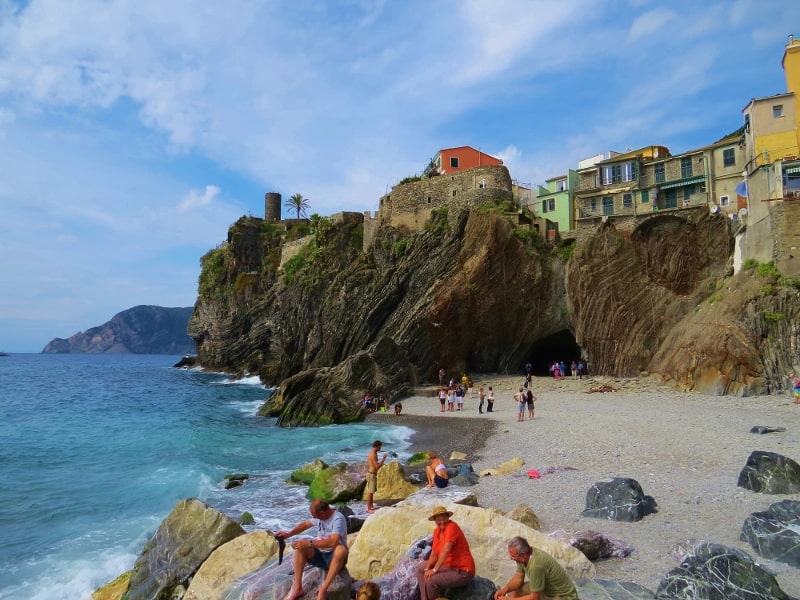 La Mancha Beach
Located near the popular beach town of Manuel Antonio,  Playa La Mancha, or La Mancha Beach is one of the more calm and peaceful beaches to visit. Nestled within one of Costa Rica's many national park, the beach is never short of amazing views. Surrounded by sparkling blue waters and ivory white sands, the shore is dotted with tiny islands in swimming distance. However, in order to make your way to the beach a bit of a hike is required. While the hard to spot trail leading to the beach is somewhat difficult to climb, the payoff for the work is more than worth it. Known for its lack of crowds (due to how out of the way it is), this spot is great if you're looking to simply lay back, relax, and peacefully enjoy the sun. Bring out a lawn chair, a beach towel, and make sure to lather on the sunscreen.
Costa Ballena
Translating in English to "Whale Coast", this spot is located on the South Pacific coast of Marino Ballena National Park. The coastline is open to a number of water activities including kayaking, snorkeling, scuba diving, and you guessed it, whale watching! Named for its whale-like shape when being viewed from above, the beach is also conveniently the breaching place for humpback whales that return twice a year. Whale watching serves are provided as well as snorkeling services. Also know for it's lush biodiversity, this beach is also home to sea turtles, a large coral reef and several different species of tropical birds. Great for bird watchers and all animal lovers alike, the adjacent rainforests are the site of a number of tours and enchanting trails.
Tamarindo Beach
Are you looking to catch a couple of waves and hang ten? Well if so, Tamarindo Beach is the place for you! Notorious for it's stretched out coast and amazing waves, this beach is a surfer's paradise. In fact, it is also home to several annual surfing competitions. Don't know how to surf yet? Don't worry! There are plenty of surfing classing that are regularly taught along the beachside throughout the day. Along with this, there are a number of other watersports and activities taking place here so everyone is welcome. If you are more in the mood for something low profile, take a canoeing trip through the local estuaries and tropical habitats that weave around the beach. And when the sun goes down and the stars come out, you can enjoy an exciting nightlife at the number of discos and bars at Tamarindo.
Hermosa Beach
Situated between two gorgeous mountains, this beautiful beach is known for its unique and scenic gray colored sands and relaxed, breezy atmosphere. There are actually two Hermosa beaches separated by Playa del Coco and Playa Panama. Most visitors coming to either of these beaches bring along a blanket and lay back on the shore to soak up the sun. The waters at this beach are usually very calm and ideal for swimming and shallow wading. The dark sand is lined with plenty of shady palms and fronds so if you decide you're done soaking up the sun, you have plenty of options to sit back at cool off. In addition, several national parks are located within hiking distance from the beach.
Avellana Beach
Here is another beach known for its big 20 foot waves and amazing surf. Nicknamed "Little Hawaii", surfers from across the globe rush here to experience all that this beach has to offer. Covered in pristine white sands located on Guanacaste's Golden Coast only a few miles away from Tamarindo. The remote beach is also the site of a couple of bars so you can always settle down and enjoy a drink after riding a few waves. The town of Tamarindo that is a short distance from the beach is also the location of interesting nightlife and Latin clubs. Also located near this beach is Marino Las Baulas National Park and protected nesting sites for endangered species of sea turtles. And if you're lucky you'll meet Lola, a pot-bellied pig that spends her days relaxing on the beach.
Overall, Costa Rica is a country saturated with exciting culture and beautiful nature for you to enjoy. With its illustrious beaches with their aquamarine waters and sandy shores, watersports, nature trails and more, there is something on the island for anyone and everyone. Hopefully this list is a step forward in helping you narrow down your search for which beaches you'll travel to first on your trip to this magical island.
Should you quit your job and travel the world?
Should you quit your job and travel the world?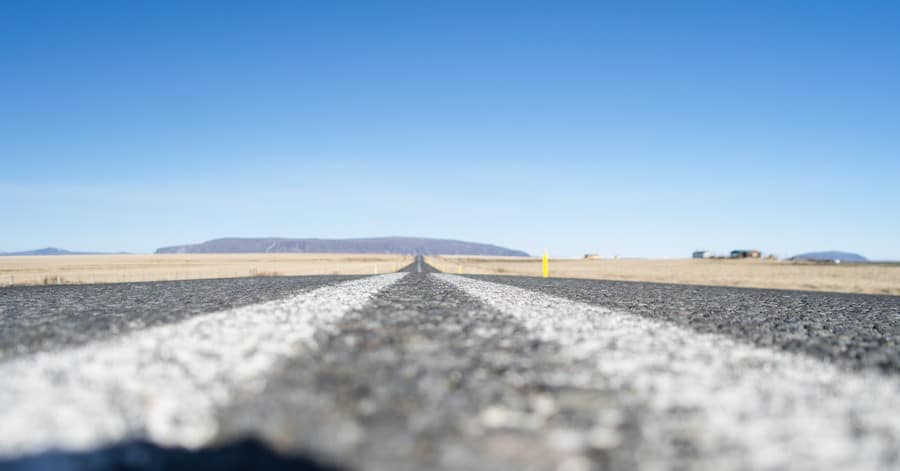 We all know someone, or at least know of someone, who has decided to quit the rat race and go travelling. What comes to mind when you think about their decision? Many people express admiration and wish that they'd have the nerve to do the same, but there are always plenty of good reasons why they don't follow suit and hand their own notice in and book a round the world flight.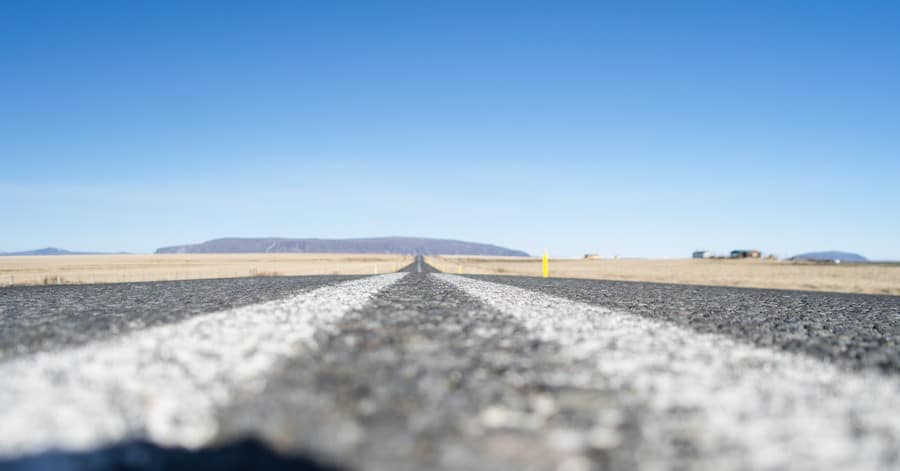 Should you quit your job and travel the world?
Of course, many of us have responsibilities that we can't simply step away from. If you're married or living with a partner you have to take their thoughts, feeling and opinion into account. What if you want to jack in your career and they don't? How do you find a balance? If you have kids, then you have even more obvious reasons why you should stick with your job and provide them with everything they need, both materially and emotionally.
But if you aren't in a long-term relationship and you don't have children yet, it doesn't necessarily make it that much easier to step off the train that everyone else is on and forge your own path in the world.
Making a big decision that involves conquering your fear of failure and finding success in whatever life path you choose requires guts and determination. It's always easier to maintain the status quo, and not do anything to upset the applecart. But if through taking this option, you're going to feel like your life is only half-lived, then it's time to do some really serious thinking about how to make a significant change.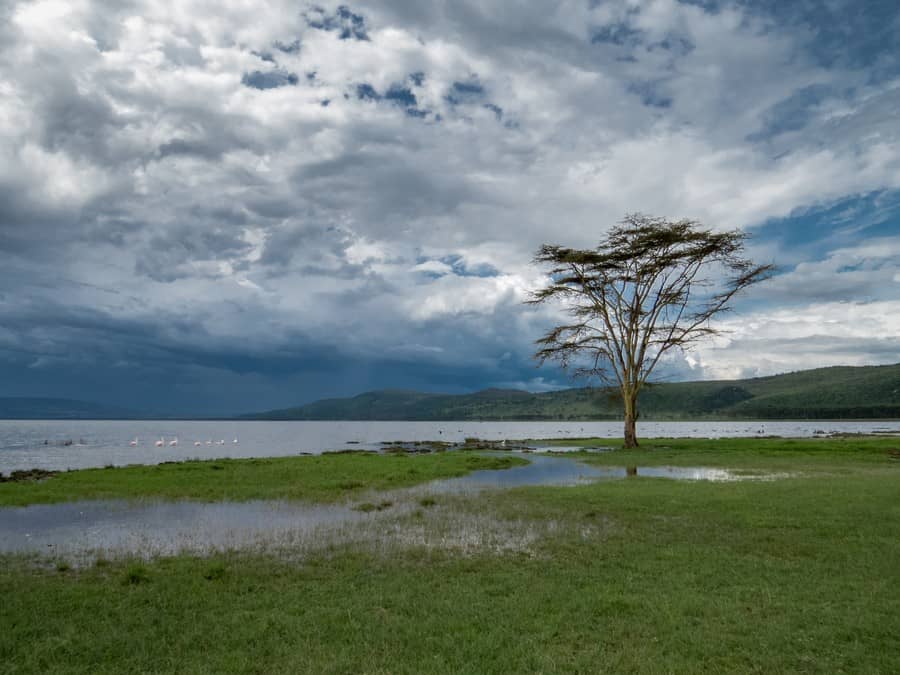 The first question you have to ask yourself is what you want to achieve by going travelling? Are you going to see the places you've only ever dreamed about visiting, or are you hoping to discover something about yourself on this trip? Do you plan for it to be one extended holiday, or do you imagine you could do what so many bloggers out there seem to be able to do – travel continuously and support themselves through their blogs and with other types of freelance work as they go?
When you get a clearer view of the goal you are trying to reach, you can start to think about the nitty gritty details. One of the main things you'll need to consider is what you do with your possessions and your home if you own one. Do you sell your things or put them in storage? Would you rent out your home and keep it as somewhere to return to should your longer term plans change, or would it be less of a headache to sell and have the equity (if you have any once you've paid off the mortgage) sitting in the bank. Don't forget how much work you had to do to buy the place – do you really want to be in a position a year or two from now when you're starting over?
Think, too, about the job that you're considering quitting and the career path you are on. What would a self-imposed extended break do to your career chances if you wanted to get back onto the same path when you were done with travelling? Some professions are much easier to pick up again than others.
There's a lot to consider when thinking about calling time on a job and going off to explore the world. It's not a step that should be taken lightly, but for many people who do take the plunge find it turns out to be the most liberating experience of their life.
House Sitting Travel Hack: How to find accommodation for Free
Check out this awesome House Sitting Travel Hack with everything you need about How to find accommodation for free while you are travelling the world.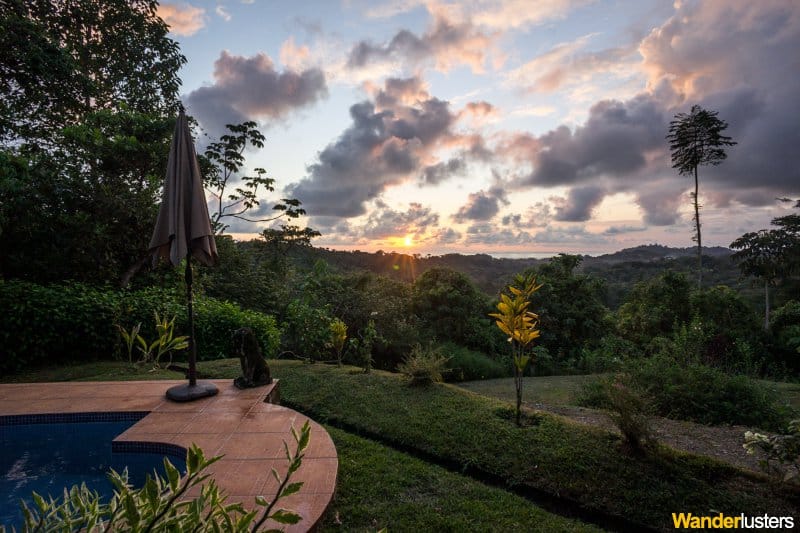 International travel is something that many people aspire to incorporate into their schedule. However, paying for accommodation while visiting a foreign country can often take a huge chunk of your available travel fund and ignite that age old debate of whether to travel within budget or embrace a credit card blow out.
How to find accommodation for Free
Like most travellers we are always on the lookout for ways to stretch every cent we spend and we have found a superb way to do just that when looking for accommodation abroad.
Two years ago we embarked on a period of travel, one of undefined length and very loose itinerary. While researching how we were going to make our money stretch the entire width of the globe we stumbled upon the concept of house sitting, and since then we've looked after 14 properties in 6 different countries.
The best part of it all is that the experience has cost us almost nothing.
What Is House Sitting?
Before you skip to the comments section and quiz me as to exactly how we've managed to live almost entirely rent free for the last two years let me explain how to find accommodation for free.
For those unaware of the concept house sitting is essentially an exchange of services. Individuals, couples or families register as house sitters and offer their services to home owners in need of property and/or animal care for an agreed period of time.
House sitters take on the role of the home owner and offer a caretaking service ensuring the property, and any furry compadres, are maintained in line with any requirements laid out prior to their stay.
Who Can Become A House Sitter?
The answer is simple. Anyone.
It is because each assignment is unique that there are no restrictions in place regarding who can become a sitter. We've met people from all walks of life who house sit, families, retirees and even nomads like ourselves. Old, young, rich or poor there are no prerequisites, if you believe you are a suitable applicant then you're free to apply.
Why Should I Become A House Sitter?
Aside from the financial savings to be achieved house sitting offers travellers the chance to walk a mile in the shoes of a local, to sample local life and cultures. While hotels can be convenient for layovers, house sitting offers the chance to really connect with the locations you visit.
At each property we've cared for we've been introduced to the owners friends and neighbours. We've been welcomed into the community, invited out to dinner and drinks, to play golf, to join a patchwork class, taken to the skies in light aircraft and into the rich waters of the Coral Sea.
What Are The Assignments Like?
Each assignment is unique and all your responsibilities will be detailed by the home owner and agreed before you begin.
Our first assignment was in an eco-house on the side of a mango plantation in Costa Rica. We were tasked with maintaining a constant presence in the house and caring for the owner's cat. While we were a little nervous after accepting the opportunity this was soon replaced with bubbling excitement. We began counting down the days until we were able to experience local life in the small town of Liberia and immerse ourselves in the culture of Pura Vida.
There are so many great assignments on offer and it's really easy to get a little over excited at the thought of caring for a remote island home or for a troop of alpacas in the New Zealand countryside….
Yes, funnily enough our last assignment was to care for a troop of alpacas in the volcanic heart of New Zealand's North Island. While every house sitting assignment has offered us plenty of new experiences our time as alpaca herders was rather memorable!
We were charged with caring for a stunning hill top home with views out over the South Pacific. The property boasted a hot tub on the deck, fresh fruit in the orchard and some furry lawn mowers in the surrounding paddocks! Learning to make fresh lemonade was a real highlight and I'm pretty sure I developed an addiction during our stay!
When applying for assignments it's really important that you ensure you're 100% happy with the home owner's requirements. While we often look upon more challenging responsibilities as a chance to learn a new skill, it is vital that you feel comfortable with all aspects of the opportunity before accepting.
By following this simple rule we've always had a superb experience at every assignment and have expanded our CV of life skills rather significantly!
What Factors Do I Need To Consider?
Logistics // We can all lose the capacity for rational thought when offered a dream house sitting assignment however don't forget to consider how you will get yourself to and from the property. Account for airfares, vehicle hire and visa costs when considering assignments abroad.
Safety // Ensure that you read up on travel safety tips applicable to the location in which you'll be house sitting. It is likely that you will not be subject to any risks the like of which you would not already encounter at home, however when travelling abroad it's always a good idea to familiarise yourself with local protocols.
Payment // Decide if you would like to receive payment for your house sitting services. We choose not to charge as we believe this will make our application more appealing and the trade-off of accommodation / property care is more than adequate. Be aware that you will need to apply for the relevant employment visa if charging for your services abroad.
How Do I Become A House Sitter?
There are a number of websites that connect house sitters and home owners and when we first left the UK we signed up to every, and any one we came across. In hindsight this probably wasn't a great idea as we found some offered more location specific assignments and others had a poor user interface.
When our subscriptions were up for annual review we actually continued using just one service Trustedhousesitters.com. We found that they had the most comprehensive portfolio and most importantly, we seemed to have the best response rate when applying for assignments.
Signing up to any service is simple. Essentially you're creating an online CV that details your hobbies and interests along with exactly why and where you are looking to house sit. We have found it is best to make your profile as informative as possible and upload some up to date photographs along with any references you may have.
How Do I Secure Assignments?
The first step in securing your dream sit is to create a successful house sitter profile.
The name of the game is to showcase why you're the perfect house sitter and give prospective home owners an insight into your character, interests and skill set.
When Constructing your profile you should:
Be informative; discuss your hobbies and interests, share details of your employment history and qualifications that may assist in your role as a house sitter.
Discuss what motivates you to house sit.
Detail relevant experience
Illustrate your profile with photographs.
Detail any relevant references. If you're new to house sitting asking your current landlord and employer to act as a referee is a great place to start.
Once you've signed up with a house sitting service and created your profile I highly recommend opting in for the daily email alerts that detail new assignments. In our experience submitting your application soon after the advert goes live increases your chance of securing the opportunity.
Then sit back and wait until details of your dream house sit land in your inbox. Apply for the assignments that fit with your itinerary and keep all available limbs crossed for positive replies!
House Sitting has completely transformed our experience of travel. We've formed some lifelong friendships, learnt an unimaginable array of new skills and lived like a local all over the world, and it's all thanks to the opportunity to house sit.
BIO:

In 2010 Charli & Ben made the decision to live a life less ordinary and six months later embarked on an undefined period of travel.  Enforcing no restrictions on their itinerary they have chosen to travel at a slow pace and incorporate house sitting assignments in each country they visit.

With no time limit restricting their experience they are content to continue exploring the world as digital nomads. From backpacking through Central America to road tripping around Australia they embrace each and every opportunity for adventure.

Find them on Facebook and Twitter or catch up with their journey at their travel website Wanderlusters.
Have you ever thought about using house sitting in your travel or vacation itinerary? Share your comments with us below.

We have been wearing out our jandals (Kiwi for flip-flops) on our travel adventures around the world since 2009. We think our blog is thought provoking and a little witty. But we have been proven wrong before. Find out more about us here...