If you have ever considered driving around England, Scotland or Wales then you need to do a little bit of planning before you set off on your epic road trip. I should know, I have driven through the highlands of Scotland and finding the right vehicle for your trip is paramount. Use my travel tips below for help picking the right car for driving in Scotland for your next adventure.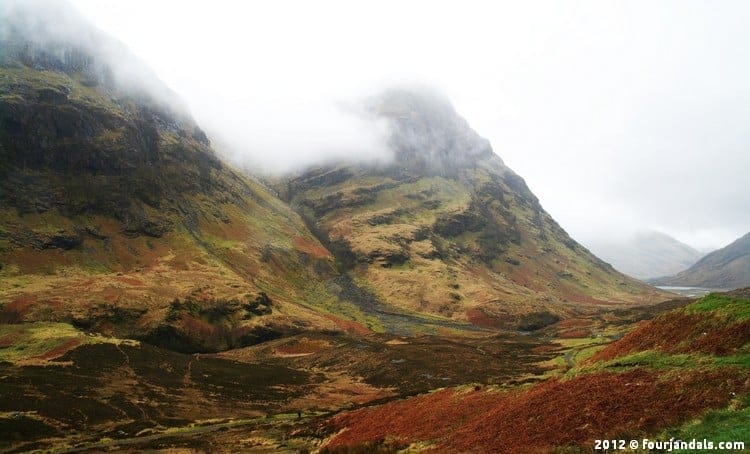 Picking the right car for driving in Scotland
The scenic drives in Scotland are some of the best in the world. Whether you head up into the mountain passes of the Scottish Highlands, out to the Isles, or along either of the stunning coasts, you need to be comfortable in your car.
It is surprising how long it actually takes to drive around Scotland if you decide to get off the main tourist trails. And this is something I highly recommend doing. Sure you could buzz along the main highways, but where is the fun in that?
You are unlikely to discover the villages and people that make Scotland amazing fro road trips. Plus you won't get the chance to see the cutest Highland cows in the world either.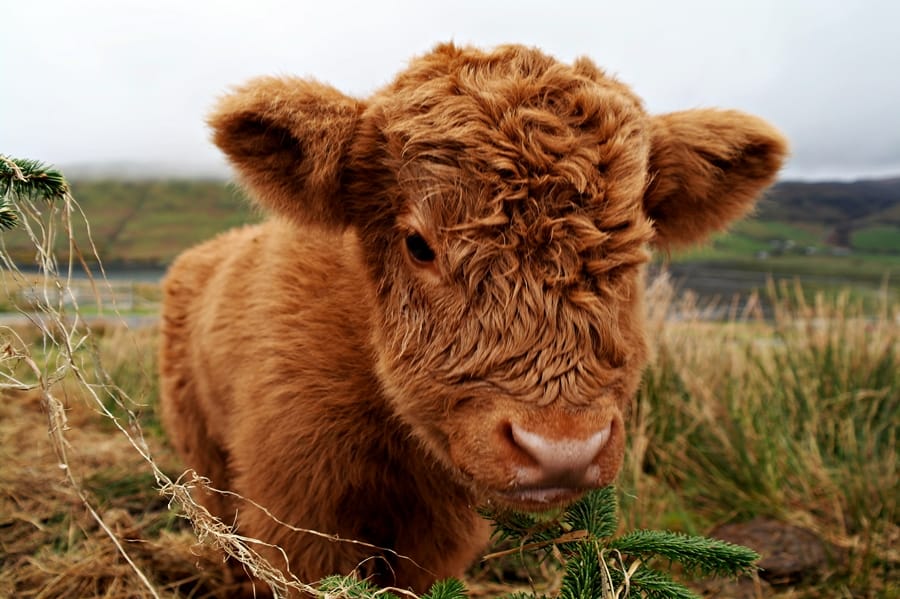 Comfort
Comfort should be your first priority when picking the right car for driving in Scotland. While you may want to pinch and save your money while travelling, you also don't want to be suffering from cramp and claustrophobia after driving for 6 hours.
Especially if there are 5 of you crammed into a 2 door hatchback as you road trip up to one of the many festivals in Scotland.
For just a couple of extra dollars a day you can usually upgrade to a much roomier 4 door saloon or 4×4. Plus if you end up with a 4×4 then you are going to have the chance to explore some of the more remoter destinations in Scotland.
Sleeping
If you are planning on spending a few days/weeks driving in Scotland then you might want to consider picking a caravan (campervan or RV). While there are plenty of amazing Bed and Breakfasts throughout Scotland, having a caravan gives you the freedom to stay where you like, when you like.
Especially if you go for one of the caravans with a mini-kitchen and bathroom/shower area. That way you are fully self-contained and don't have to worry about picking the wrong place to stay late at night.
You might just want to consider checking out the Caravan Club to make sure you have the right insurance before you hit the road.
Style
If you hire a car in New Zealand, then chances are you are going to end up with some old hunk-of-junk. A lot of our cars are Asian imports and therefore not quite up to the same style standards as some European cars.
Scotland is different.
Therefore if style is what you are interested in then you shouldn't have too much of a problem. Instead of having a little Honda hatchback you will instead have the option of a VW Golf or similar. European styling is usually just that little bit better.
Price
The final point you want to consider when picking the right car for driving in Scotland combines all of the above; price.
There is no point picking the largest and most beautiful car if it is going to cost you a fortune. When I drove across North America I had to resort to eating peanut butter sandwiches every day for lunch. I can tell you know that I grew very sick of peanut butter!
I was very tight with my budget and therefore couldn't enjoy some of the smaller things at the time. Even a simple cup of coffee was ruled out because of my budget.
Making sure that you budget for everything involved in renting a car, including car insurance and fuel, means that you may need to set your bar a little lower. If you spend it all on the car then you are going to miss out on having the best time.
Ultimately, your road trip through Scotland shouldn't be about looking good or picking the right car. It should be about the adventure, the people you meet, and the scenery you see. Because I can guarantee you won't be talking about what car you picked when you tell all your friends about your adventure.