The Three Valleys are located in the Savoie region of France high in some of the most spectacular scenery in the world. Since it is so beautiful we wanted to share with you a handful of some of our photos from our recent skiing and snowboarding trip to the Three Valleys.
Enjoy!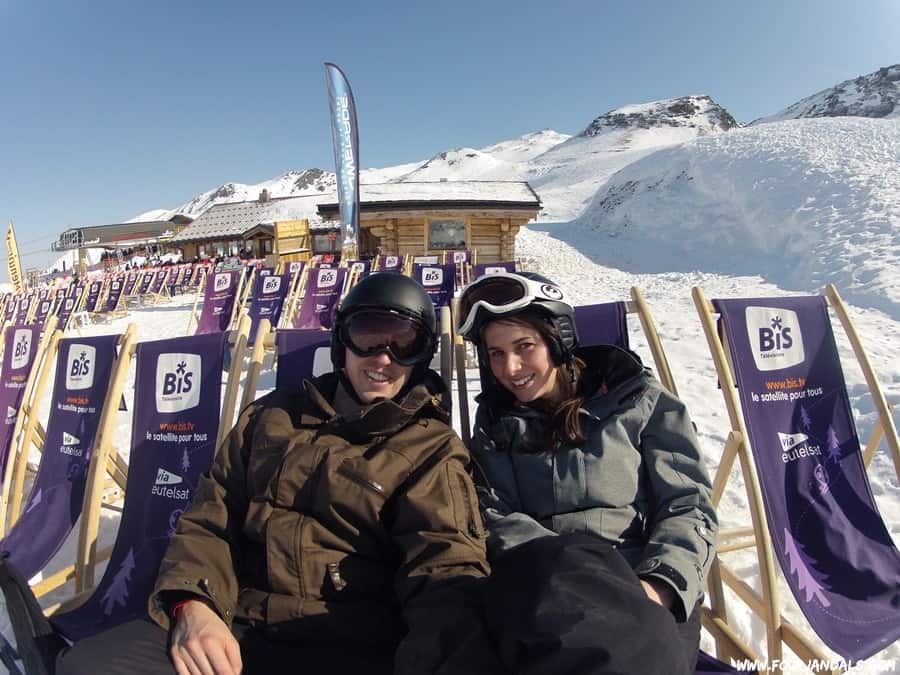 When we grabbed our snowboards for our recent trip to the Three Valleys we knew that the ski area would be huge. We just didn't realise how big it was actually going to be! I guess when you combine 8 ski fields into one it is going be GIGANTIC.
For example, we took the photo below from the far "skiers left" of Courcheval looking back over a small portion of Meribel. You can only see about half of Meribel. Now think of 8 of those and you have a very rough idea of the immense scale of the Three Valleys Ski Resort. All those peaks in the background are actually part of the ski area.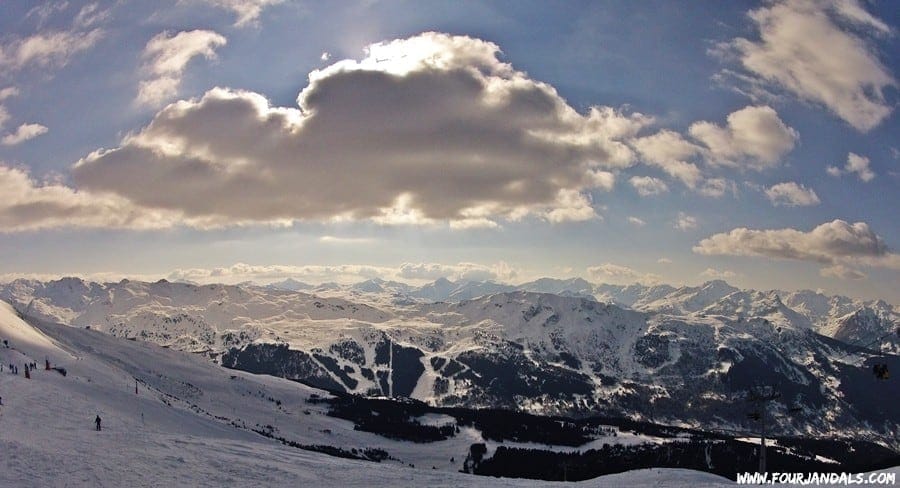 At the base of all of the 8 ski fields within the Three Valleys they also have these gorgeous ski-in/ski-out villages. You can drive to the base of most of them but a handful were accessible only by chairlift. Especially the condos higher up the slopes. We even saw people skiing with bags full of washing!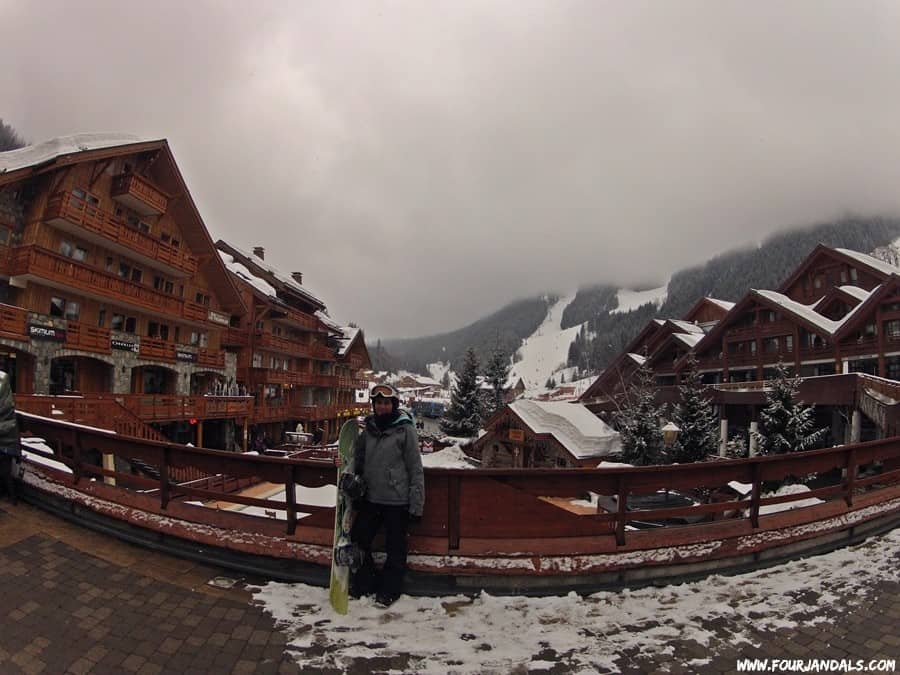 While we were snowboarding in the Three Valleys we were fortunate to not only have bluebird days like this but we also we received a small dusting of fresh powder on two  of the mornings. There is nothing like having fresh tracks during Spring as it is just so warm!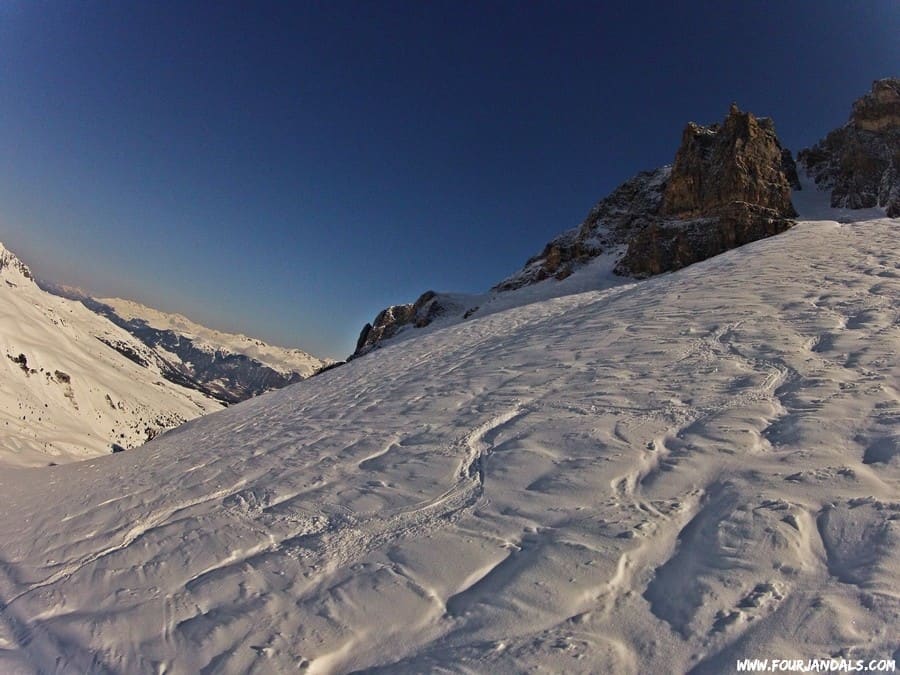 Just one of the many panoramic Three Valleys shots we took!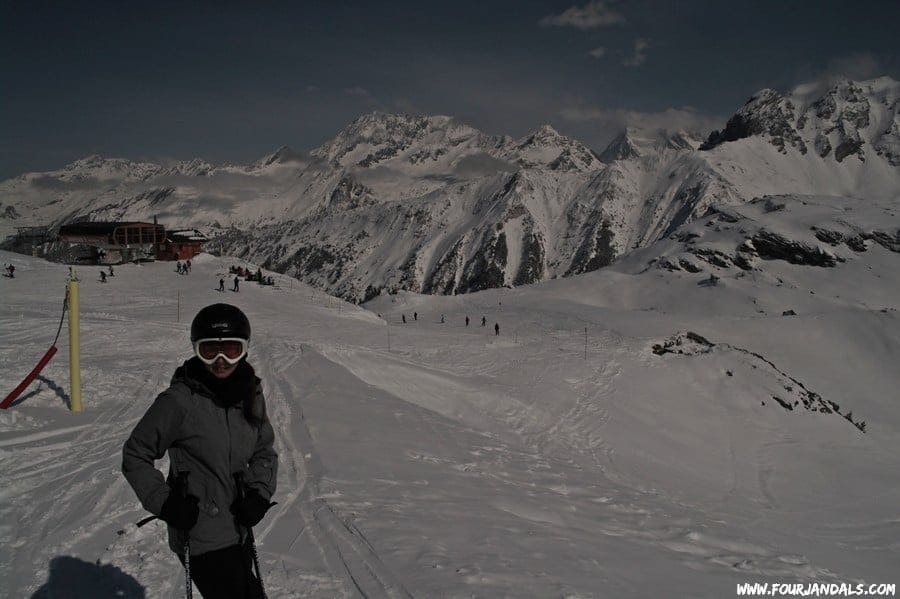 Looking from the peak of Courcheval down to the valley floor over 2 kms below our snowboards! One crazy, exhausting and leg numbing run!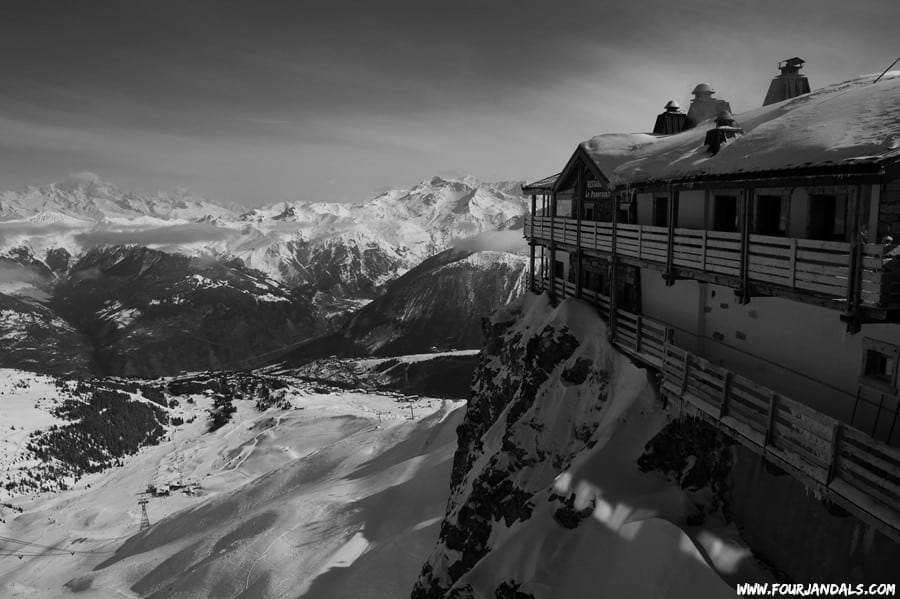 With over 600 km's of ski slopes we had to take a lot of breaks for delicious hot chocolates. It's a pity that everything on the slopes is so expensive!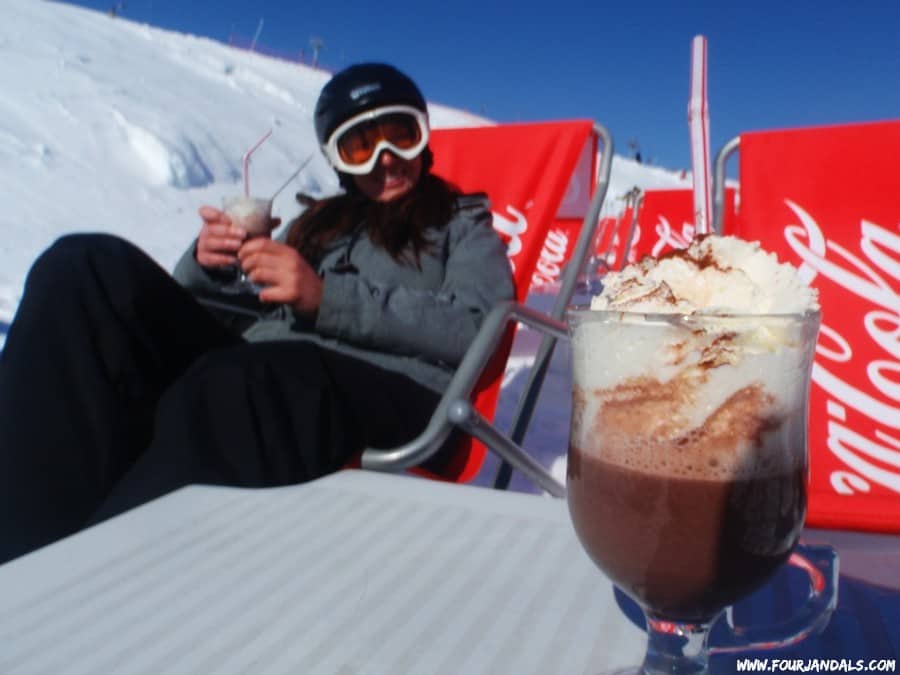 Adjusting our gear before dropping into the next bowl of fresh powder…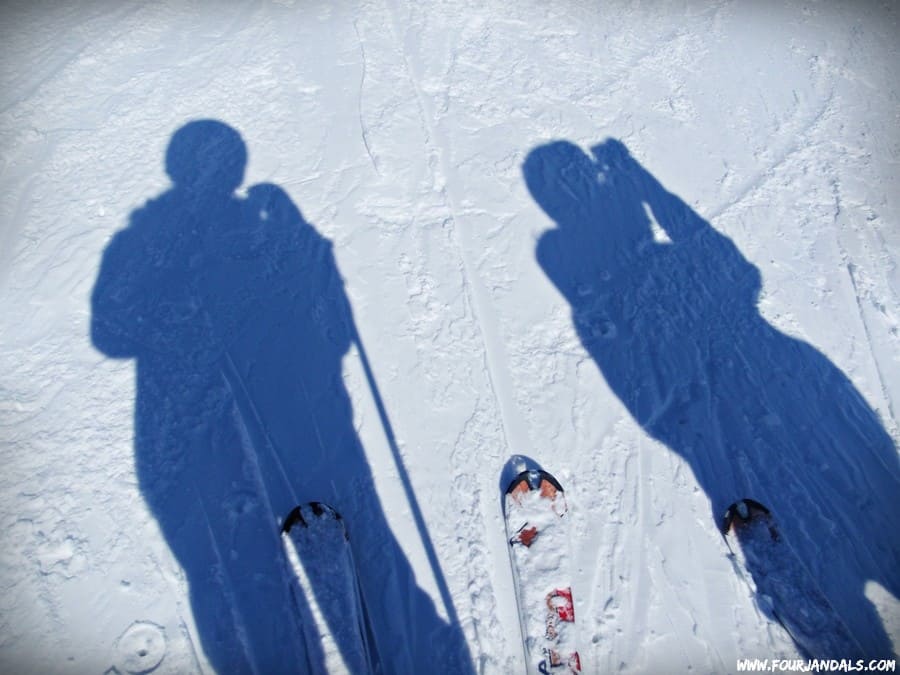 Get holiday packages for your next trip to the Three Valleys.
Have you been to the Three Valleys? Did you love it as much as us?