Where In The World This Week?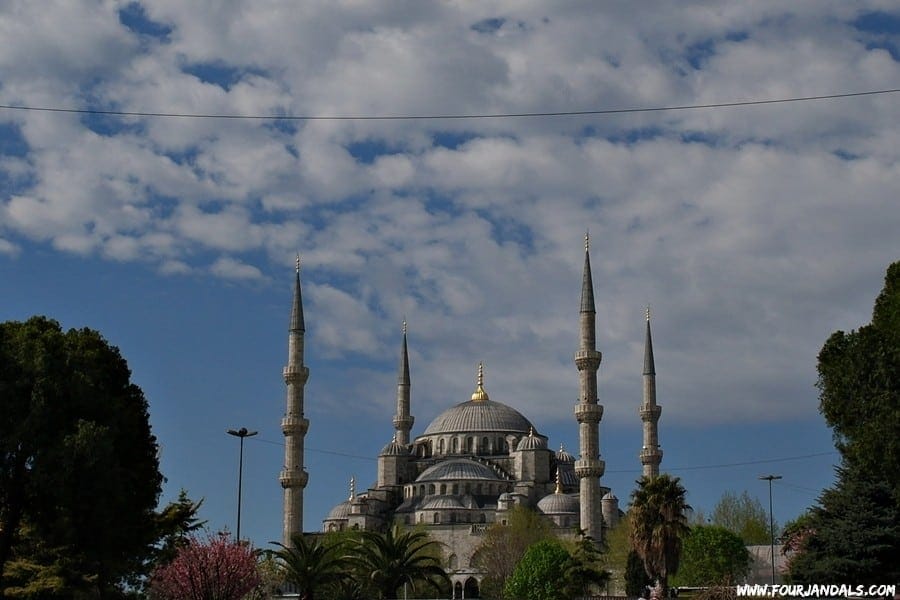 Turkey is home to a lot of Mosques. But there are not many that are as well known as the Sultan Ahmed Mosque. If you haven't heard of it before then you might have heard about it through it's more common name, "The Blue" Mosque.
The Blue Mosque is located in the heart of one of the most popular tourist spots in Istanbul next to Hagia Sophia. It's name is derived from the gorgeous interior which is filled with blue tiles. This makes it one of the most visited tourist attractions in Istanbul. Plus it is free which is a bonus.
However, unlike Hagia Sophia, the Blue Mosque is still used every day for daily prayers. So if you do go make sure you are extremely respectful. Leave your shoes at the door, whisper and please dress appropriately. That is; girls should have bare skin covered to below the knees and elbows and your hair covered. While guys should wear long pants and no singlets.