Happy Hump Day! What is Hump Day you may ask yourself? Check out this quick description then come right back…
Each Wednesday we post up a picture of something that we have found helps us imagine NOT being at work and helps us get to the weekend faster. It could be just a relaxing beach, a surfing location, a great snorkelling spot, a destination, well you get the idea.
Where In The World This Week?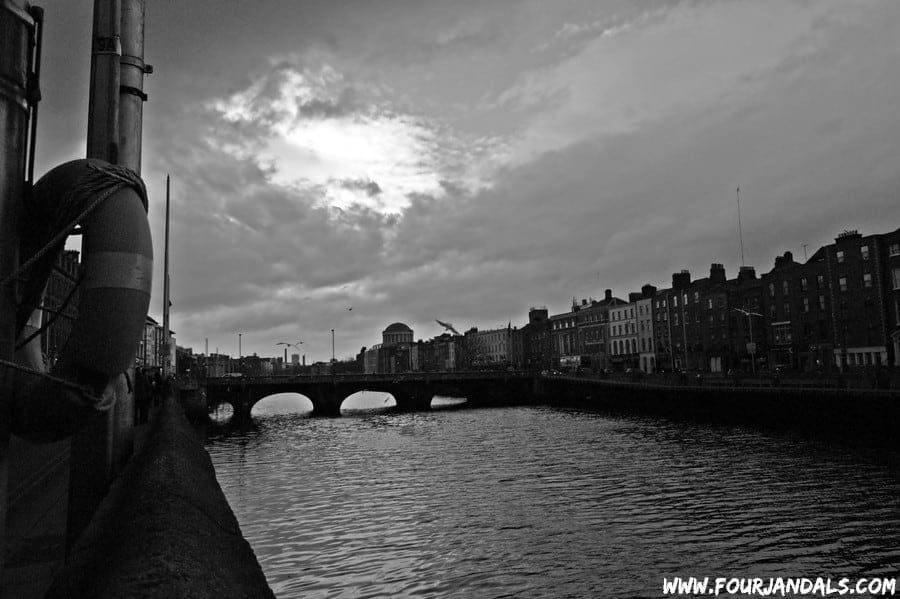 None other than Dublin, the home of Guinness, in celebration of this weekends Saint Patrick's Day!
This photo is from just one of our trips to Ireland and features the River "Liffey" which actually means "A Life in Irish" and it flows through the centre of Dublin.
If you don't know what Saint Patrick's Day is then you surely must have been living in a hole your entire life. To be fair, I basically have no idea what it is for either but it is a fantastic excuse to eat, drink and be merry with all of your friends in the closest Irish bar you can find. And there are no surprises that there are Irish bars in practically every city and country in the world.
So this weekend make sure you grab a pint of the black stuff (Guinness) and raise it in a salute to Saint Patrick, the mighty Patron Saint. I know we will be enjoying a few

What memories does this photo evoke to help you get over Hump Day?