Outdoor Activities in London – Adventure City Guide
Find out how you can go kayaking, hiking, skating and swimming within minutes of downtown London with our Outdoor Activities in London Adventure City Guide.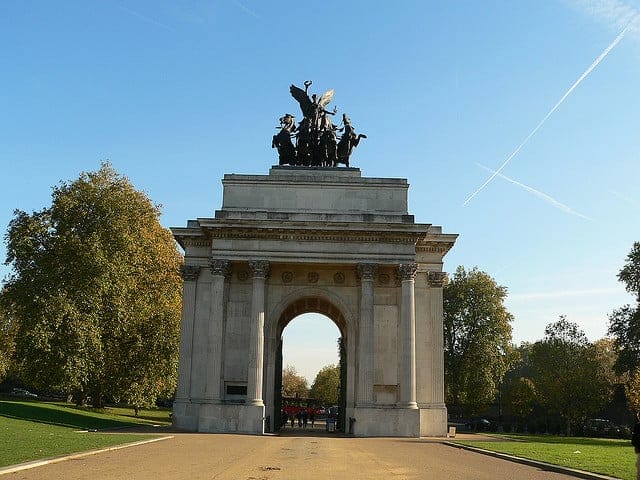 Are you looking for an insider's adventure travel guide for the best outdoor activities in London?
As part of our Adventure City Guide series, Vicky from vickyflipfloptravels.com, shares with you her insider tips on the top adventure and outdoor activities in London; including how to get there and costs.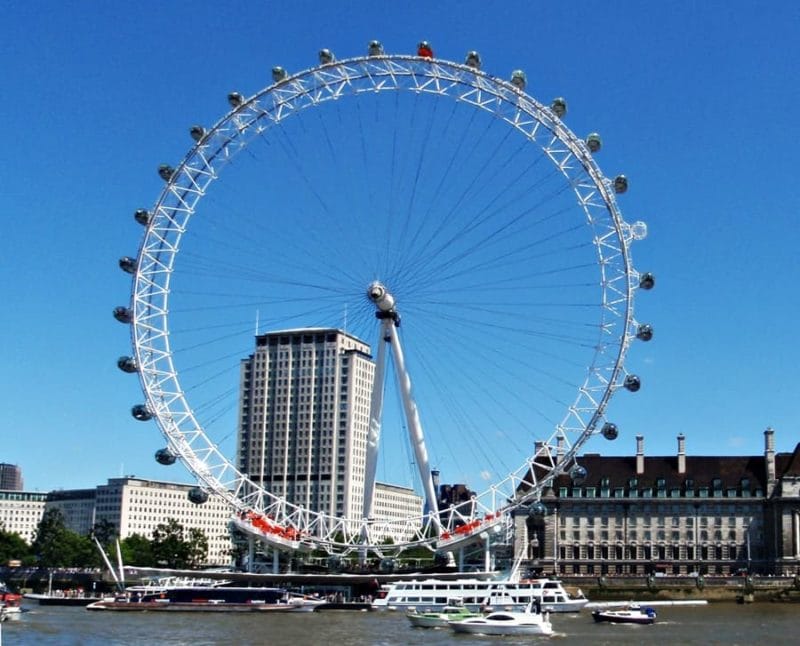 Why visit London for adventure?
London is filled with adventure opportunities. Each London borough has it's own personality and feel, from the hipster cool of Shoreditch to the pretentiousness of Chelsea. I can guarantee that you'll find all the adventure you want within London, you just have to know where to look for it.
It's so easy to get around too. There's the train lines, the Underground, the Overground, hundreds of bus routes, the Boris Bikes and even walking. London is a brilliant city for pedestrians as there's something to see with every step.
Outdoor Activities in London
Climbing up Pimrose Hill and Parliament Hill
Primrose Hill and Parliament Hill have two of the best views in London. Make the climb and you can see over the whole city, incredible skyline and all. In the summer I love to take a picnic and just admire the city as I munch on a baguette and sip at some cheap Prosecco.
If you want to up the adventure aspect, run to the top of the viewpoint, then run backwards to get down again. I prefer to watch them at it though, the walk to the views is enough for me.
Primrose Hill in Regent's Park is fairly easy to climb, it's steep but quick. Parliament Hill in Hampstead Heath is a different kettle of fish. Expect to gasp some breaths before you reach the top.
Getting to the hills
The closest underground stop to Primrose Hill is Chalk Farm, but it's easily walkable from Camden Town. To access Parliament Hill you need to get to Gospel Oak Overground or Kentish Town Underground.
Cost of walking up
Nothing!
Kayaking the River Thames in London
It's one way to get to work anyway, and there are always a few chancers following the route every summer. If you'd like to join in the fun on one of the most polluted rivers in the whole of Britain, but also a national icon, then sign up to Kayaking London. You can choose from a beginner class, a four-hour discover London tour or three-hour Big Ben by night trip.
Getting to the River Thames
There are lots of ways! It's that big blue line going through the centre of London. Waterloo or Embankment Stations would be your best bet, but there are plenty of stations along the route. Kayaking London is just five minutes from Battersea Bridge, or the Worlds End stop on the Kings Road.
Cost of Kayaking in London
The Big Ben trip is £33, a four-part beginnner course is £120 and the four-hour Discover London trip is £60. There are a few other trips available, check out Kayaking London for more details.
Additional information for Kayaking in London
All the trips are run in highly stable boats so no experience is required. The expert guides are on hand to help and everything is provided.
Skating in Hyde Park
The Blue Room at Marble Arch on the edge of Hyde Park have skates and blades to rent out to wannabe skater Londoners. Just leave your deposit and strap your skates on (maybe wait until you've crossed at the lights) and away you go.
Hyde Park has many paths you can use to master your skill and a super slick one that goes all the way down to Victoria. Expect to meet many other friendly skaters along the way, and skateboarders too. On a Wednesday and Friday night there are 'Skates' going on throughout London where skaters dress up and follow each other around the city with the tunes blasting out of the ghetto speakers (yes, old school stereos ).
If you want adventure and adrenaline in London there's nothing like weaving through the London traffic with only skates and arm pads for safety.
Getting to Hyde Park
If you want the skate hire shop you need to get off at Marble Arch and turn left away from the shops. Then it's just over the huge scary crossing. If you have your own skates you can get to Hyde Park via Queensway, Ladbroke Grove, Hyde Park Corner or Knightsbridge underground stations.
Cost of skating in Hyde Park
It's totally free to skate, but you need to pay to hire your skates for £12 per day from the Blue Room Skate Hire Shop.
Additional information for skating in Hyde Park
The paths in Hyde Park are pretty safe – so long as you watch out for pedestrians and inquisitive small children. If in doubt, fall to the side as the paths are all flanked by grassy banks. Just please be careful and take all the safety gear the shop offers you!
Outdoor swimming in London
The Serpentine Lido in Hyde Park, Park Road Leisure Centre in Crouch End and Tooting Bec Lido in Tooting Bec are just a few of the outdoor pools you can enjoy in London. Prepare to freeze if going in on anything other than a bright, hot, summer's day.
The chill of jumping into a freezing pool soon becomes addictive though, and you might just find yourself wanting to tick them all off the list. Prepare for them to be packed on said sunny days with no respect for the year rounders who brave the ice for their breaststroke.
Getting to the pools
There are more than 12 outdoor spots in London to get wet in the breezy/balmy summer days. My personal favourite is the Serpentine in Hyde Park. Just head to Lancaster Gate for the closest tube, or jump on a Boris Bike and follow the signs to 'Hyde Park'.
Cost of exploring the Serpentine
£4 for an adult
Additional information for the Union Canal
Pool opening hours change depending on the season, the weather and the day. Before you head out to enjoy a splash just make a quick phone call to check it's open.
Best time of the year to visit London for adventure?
The best time of year to visit London is definitely from April to October. We have a bit of a reputation for rain year round, but this is our summer season so if the sun's not shining during these months it never will. I've travelled a lot and firmly believe that nowhere in the world beats a sunny summer in London.
When my fellow Londoners are picnicking in the parks, the festivals have started and you can cycle around the City wearing just your tshirt, that's when London is really at it's best.
Finally, the reason I love London for adventure is because…
I can honestly say that every day is an adventure in London. Not the forest hiking, bungee jumping, dragon slaying kind, but the kind where you just don't know what's going to happen next. From the second I step out of the door in the morning and I'm greeted by the urban jungle that is Kilburn I know that any adventure I could want, I can have it London.
BIO:

Vicky blogs at vickyflipfloptravels.com about her travels, London and festivals. She's travelled through Europe extensively, dropping in on a few festivals and picking up work as she went. She's toured Australia, explored the Serengeti and backpacked through Morocco.

A wise man once told her, 'In the pursuit of seeing everything, we see nothing', and she tries to recite this to tame her travelling wants, but it's not working. You can follow her @VickyFlipFlop, or on Facebook or Google+.
Is It Time to Find a New You at a Thailand Retreat?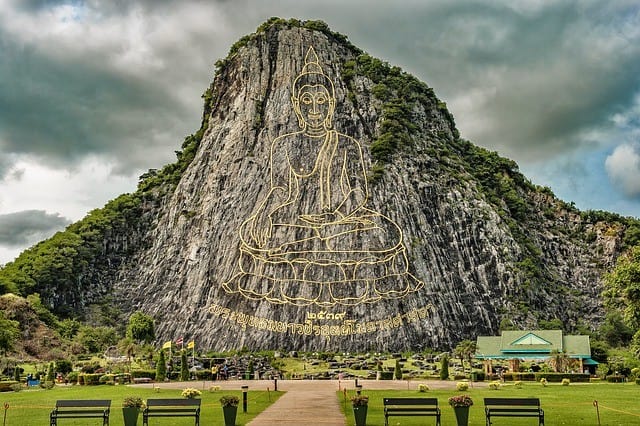 If you feel like you a lacking a little direction, or that you have become lost in the hustle and bustle of your faced paced life, do not despair. There is hope. Spend too much time buried by work and inevitably the world will grind you down, but it needn't. You can do something about it. The answer is a lot simpler than you may think (and more affordable, too).
You have to act though. Indifference or accepting that nothing will change will result in exactly that, nothing changing. What you need to do is interrupt your life and take a step back. Now this doesn't mean falling off the radar, or a sudden change in your career. You just need to invest a little of your own time in yourself and book yourself into a personal development course at a Thailand retreat.
Isn't That Strange?
No, it isn't. Again, you are not changing the world in which you live, rather you are looking to change how you live in the world. A getaway at a retreat can help you do this. So, lose the negativity and cynicism and think about the possibilities for a moment. If you feel strange about going alone, why not round up your best buddies and go together? (Click here for more guy adventure tips)
A Little Self-Therapy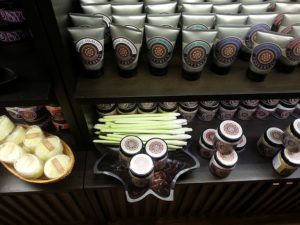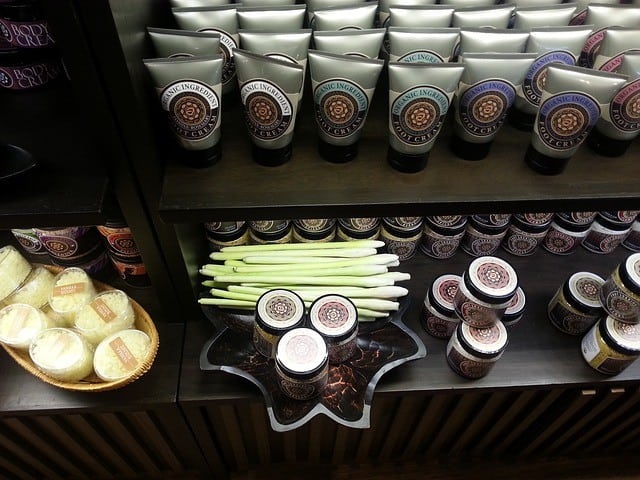 If you work hard, and feel constantly exhausted, at some point things are going to get even worse – be that your physical or mental health. By looking after both your body and mind and learning healthy practices at a retreat, you'll fortify both your mind and body ready for the rigours of daily life once you return to it. The techniques, practices and understandings that you will gain by attending a Thailand retreat will help you to not only cope, but to thrive. It is like learning a shortcut to happiness that many simply do not know about. Brilliant right?!
Burnout is a real problem in society, and prevention is a much better solution than trying to find a cure. It is likely that you will have to keep working in your employment and that life will throw all manner of things at you as you battle onward, but learning to cope whilst smiling, with a stronger fortitude and greater will to succeed is a more certain way of becoming a success before you become a casualty.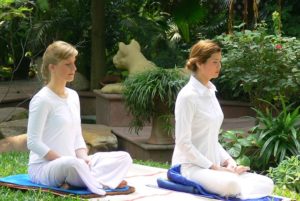 Through mindfulness practice, physical activity such as yoga and stretching, and incorporating meditation, you are adapting a holistic approach to your own health, happiness and self-development. This can help you become mentally stronger, physical fitter, more at ease with yourself and life, and aware of the world in which you live. You can actually learn to live rather than exist. Wouldn't that be wonderful?
Life begins at the very edge of your comfort zone, on the outskirts of familiarity and away from your normal habits and routine. Rather than shun it, or even fear it, you can learn to embrace, experience and even enjoy it too. This isn't changing what you do, but how you do it. It isn't changing who you are, it is letting you become the true you, unleashing your full potential.
A Thailand retreat based around health and self-development puts your wellbeing at the very heart of the programme. This isn't self-indulgent but rather self-fulfilment; letting your life exist beyond the limits of your expectations. It is time for you to look after yourself that little bit better.
Preparing A Holiday With An Anxious Relative
As much as you love going on holiday and planning a trip to a region of the world that you don't know, it can be a little frustrating to travel with relatives or friends who are naturally nervous about discovering new things. You know the kind: They won't try exotic food in a restaurant, in case it wouldn't agree with their stomach. They look at your travel pictures with envy but always find an excuse not to join you on your next adventure. And more importantly, they try to avoid travelling abroad if they can at all help it. Be kind before you launch into criticism. They can't help feeling anxious about everything. And maybe, if you want to help them relax a little, it's your responsibility to make travelling as easy and enjoyable as possible. However, you're in luck, because we can help you with that. All it takes is a little bit of planning and thinking ahead to get them sorted.
Get informed at first
If your friend or relative doesn't travel often, the best thing you want to do is to convince them to come on a trip with you that is poorly planned. First things first: It's about defining when it the best time to visit your destination of choice. You wouldn't want to accidentally pick the monsoon season when going to a tropical country, for instance. That's exactly what this handy website is about : It helps you to find out when is the best time to visit where with monthly weather overview based on observations from the previous years. In short, if you're travelling with someone who hates being cold, you can direct them towards countries that are warm in winter, for example. As silly as it might sound, knowing what kind of weather to expect can be a great help for a nervous adventurer: Knowing what to pack is already a step out of the unknown zone.
Get the health check
You can't easily decide to travel to any country without planning. For health reasons, there is a number of regions in the world that require vaccinations to keep you safe. You'd better keep yourself informed of the health requirements in advance, as some vaccinations need to be started up to 2 months before your departure. The typical countries where you'd be expecting additional health vaccines tend to be around the south and south-east Asia. Hepatitis A and B is a common risk in Indonesia, Thailand, Vietnam, Cambodia, China, and even the Fiji. In India, you need to be aware of risks of rabies and Japanese encephalitis in addition to more common vaccinations. You also need to ensure that you and your relative are up to date with routine immunisations such as tetanus and diphtheria. The bottom line is that even though there are little risks for cautious travellers, you don't want to take any chance.
Do you need authorisation?
If your friend or relative has only travelled to safe and known areas, such as Europe for instance, they may not be aware that certain countries require visitors from abroad to apply for a visa, aka an official authorization to entry the country. If you intend to visit Belarus, Moldova, Russia and Ukraine, you will need to apply for a visa, which can take several weeks and require an official letter of recommendation from your destination hotel. Visiting South Africa, North America also require a visa, as well as some areas of Asia. Additionally, you need to ensure that you have free pages for control stamps in your passport. It might sound stressful at first, but it's something that you can easily clarify in advance so that you don't need to worry about it during your trip.
Protect your holiday
The main reason a lot of people feel anxious about travelling abroad is that they worry that anything might happen to them while they're outside of the country. The fear of not knowing how to sort out common health and finances issues forces a lot of people to stay at home while they should be thinking about travel insurance instead. If your friend or relative is worried about falling ill on holiday or about losing valuable items abroad, you should take a look at standard travel policies to ensure that you can find an appropriate answer to their worries. From overseas travel insurance to snow sports insurance, you can find a lot of options to cover for most accidental situations smoothly and easily. More often than not, you can get an expert insurer to define the best-suited policy for your holiday. This will save you a lot of time searching as an insurer will be able to rely on the data of previous travellers to advise you.
Know how to spend the time
But I can't travel to India: It's a long flight, and I'll get bored!
If that's the kind of comments you get, you can reassure your friend or relative immediately: There are plenty of solutions that stop you from getting bored during your long journeys. Reading always is a good idea, especially if you've got a Kindle so that you can fill it with several books to keep yourself occupied while travelling. Some people might prefer audiobooks, however, if you've got a long flight, you're likely to want to use earplugs and rest your senses. There are also plenty of online games that you can play with a smartphone, so it's impossible to get bored!
Not one for tech gadgets? A simple crossword or sudoku book can do the trick and keep you busy until you've reached your destination. If you're sitting aside, nothing is stopping you from playing a card game or a small board game. In short, getting bored is not a fatality!
Get a guidebook
How do you know about the best places and monuments to see when you're visiting a new place? It's obvious: You get a guidebook like every other traveller. Guidebooks might sound old-fashioned, but they are filled with useful information about an area, from where to stay to what to see. More importantly, you get a detailed breakdown of prices, which makes it a lot easier to plan your trip. As a traveller puts it, in a guidebook you find information that you didn't know you needed, which helps you to prepare the best you can for your holiday. Besides, you can be sure that gathering knowledge about your destination will be handy to reassure your nervous co-traveller. Knowledge remains, after all, the best weapon against the unknown.
Do you need to know the language?
Most travellers would tell you that speaking English is enough to get by in any destination of the world. However; you need to be aware of one important fact: Just because English is the proxy language by definition, it doesn't mean that everyone will understand you. A lot of people don't speak English at all, and therefore you'll need to be able to ask for directions or a cup of coffee in the local lingo. Why does it matter? You don't need to be fluent to ask for things you need abroad, but you can be sure that locals are more likely to help and understand if you say it in their language. More often than not, you can get by with a simple phrasebook, from ordering food in a restaurant to finding the way to the art museum.
Prepare a visit plan
What if your friend would agree to go on a holiday but doesn't know where to? You could inspire them with a list of the most wonderful sites to visit in the world. Stonehenge in England is a great destination for history lovers to enjoy the mysteries of the past. You can even organise walking among the famous stones on specific days! If you want to take their breath away with a fascinating historical site, try to Pyramids of Giza in Egypt. If you want to seduce a nature-lover, take them to the Salar de Uyuni in Bolivia, which is the world's largest mirror. Or you could visit the Great Blue Hole in Belize, which is 407 feet deep and can be easily seen from above – no need to dive, thankfully!
Decide on a budget in advance
Let's be honest: Most people avoid travelling because they're afraid of spending too much on the go. In reality, it all comes down to clever planning: If you know in advance where you're going to stay and what's around to see and visit, you can plan your budget accordingly. Of course, there will always be the unexpected expenses in the form of a cocktail night at the local bar, or a really cute jumper that you simply couldn't live further without. But for all these, you can rely on a budget app such as Trail Wallet to keep track of your expenses throughout the day. In a few clicks, you can get an overview of how much you can afford and how much you've already paid.
In conclusion, the secret to turning a travel-anxious friend into a travel-happy holidaymaker is to share your planning secrets with them. Yes, travelling takes a lot of preps. But it means they can enjoy their trip with their mind at peace!
Top 5 Things to See in Dubai on Your Next Holiday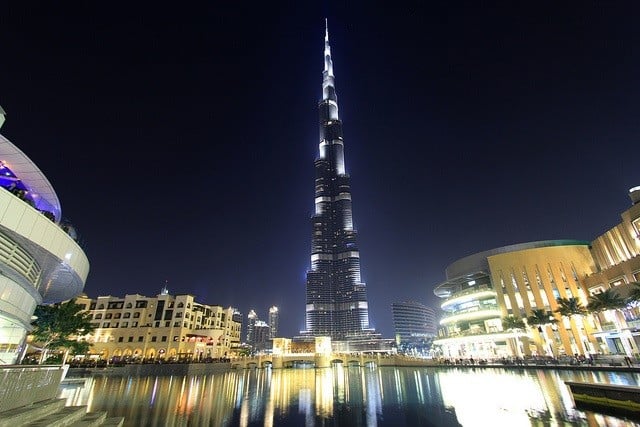 Dubai has quickly become a top destination for travelers from around the world.  It offers an impressive mixture of the best of modern architecture, stunning scenery and is a shopper's paradise.  So, what are the top things to see during your holiday to Dubai?
Burj Khalifa
You can't miss the Burj Khalifa when you visit Dubai – at 828 meters high, it is the world's tallest tower and dominates the city's skyline.  But the building is far more than admiring.  There is an observation deck on level 124 that is a must-see part of visiting the city while At The Top Sky Lounge is on level 148.  If you want a meal amid the clouds, At.mosphere on level 122 offers quality meals.
Palm Jumeirah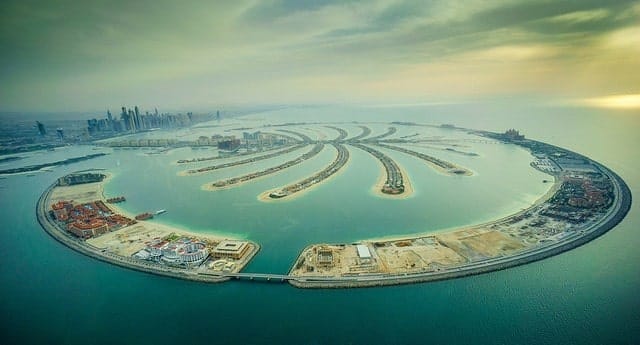 Another impressive man-made wonder of Dubai, Palm Jumeirah is a palm shaped man-made island and one of the largest artificial islands in the world.  It is home to a host of high quality hotels including the Waldorf Astoria and the Atlantis, The Palm.  It also has its own monorail that runs along the 'trunk' of the tree to connect it with the mainland.
The Dubai Mall
As well as enjoying the glamour of Dubai on your next holiday, you can also enjoy some of the highest quality shopping.  The Dubai Mall is more than just a shopping mall – there are 1200 shops, 150 restaurants, an indoor theme park, a waterfall, ice rink and even an aquarium and underwater zoo.  It takes shopping to a whole new level!
The Dubai Fountain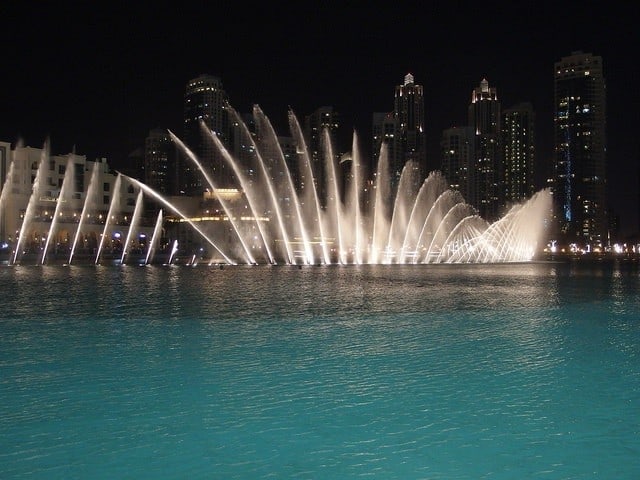 Standing outside the Burj Khalifa, the Dubai Fountain is equally impressive and stands at the entrance to the Dubai Mall.  It is the world's largest choregraphed fountain system reached 150 meters high with colorful, illuminated jet sprays that are timed to various musical pieces.  There are two shows a day on afternoons and evenings so plenty of chances to watch it in action.
Dubai Creek
Dubai is the epitome of a modern city but that's not to say there isn't history amid the stunning skyscrapers.  Dubai Creek is the heart of the old city, where the original Bani Yas tribe settled.  Here they started the pearl diving and fishing trades and the area slowly built into a trade center.  Now you can visit the gold, textile and spice souks as well as take a ride in a traditional abra boat.  It is also great value at just AED1 for a ticket.

We have been wearing out our jandals (Kiwi for flip-flops) on our travel adventures around the world since 2009. We think our blog is thought provoking and a little witty. But we have been proven wrong before. Find out more about us here...