Outdoor Activities in Amsterdam: Adventure City Guide
Find out how you can go biking, climbing and skating within minutes of downtown Amsterdam with our Outdoor Activities in Amsterdam.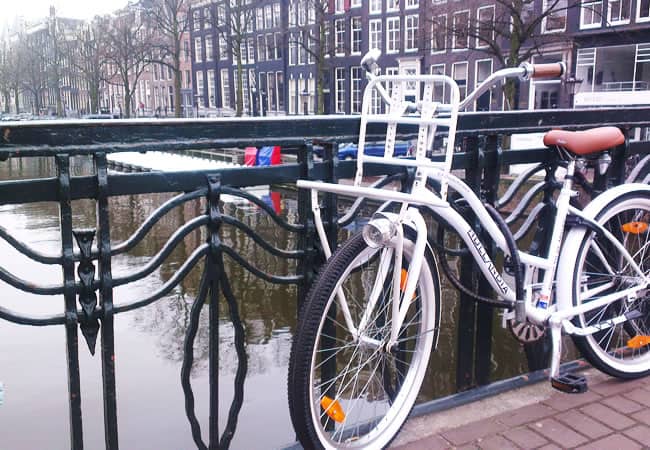 Are you looking for an insider's adventure travel guide for the best outdoor activities in Amsterdam?
As part of our Adventure City Guide series, Nienke Krook from The Travel Tester shares with you her expert insider tips on the top adventure and outdoor activities to do in Amsterdam; including how to get there and costs. The best time to visit Amsterdam can be found here.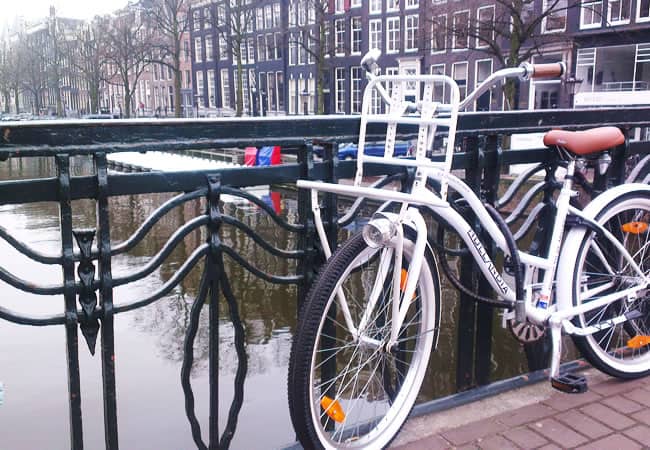 Why visit Amsterdam for adventure?
Anyone not from Amsterdam will agree to the fact that cycling through the capital of The Netherlands is an adventure on its own. But apart from risking your life on two wheels, there are many other options for seeking adventure in Amsterdam.
Amsterdam is probably not the first destination you think of when looking for an adventure holiday, but you might be surprised of what it has to offer. From go-kart racing to indoor climbing, Amsterdam can be an action-packed trip for you if you want. And for those with a little more time can try their hands on activities located about 35 minutes out of Amsterdam, such as ballooning, kite-, wind- and wave surfing. There are even things to do in Amsterdam when you're broke.
But there is much more:
Outdoor Activities in Amsterdam
Friday Night Skate
The original Friday Night Skate happened in California, 1989. An earthquake had damaged the Embarcadero Freeway, so it got closed. It attracted hundreds of skaters, as the now free road made an excellent skate way. When the reconstructions started, they decided to meet every Friday at the bay.
In spring 1997 Dutchies Yuri, Chris and Alice started skating through Amsterdam with some friends. At a fixed meeting point in the Vondelpark and with an unknown route, they started a tradition that we now know as the 'Friday Night Skate'. From 3 people, the skate soon turned to over 500 enthusiasts just one year later. Another year later, 3000 skaters joined.
In October 1998 the Skate! trust was founded to ensure the quality and the professional character of the Friday Night Skate. They also have a mission to promote skating in the rest of the country.
Skates are now organised every Friday throughout the year (if the streets are dry) and follow a route of about 20 kilometers. The Friday Night Skate routes are famous and notorious. Famous, because they go over stretches of asphalt where you never get to go as a single skater: as a group they just use the main roads! And notorious because they sometimes use more challenging roads: bridges that are just a little steep, parking garages, brick-paved roads along the canals, tunnels, sidewalks… you name it.
You never have to worry about the route, just relax, look around and enjoy. The route planners always take care that you return to the Vondelpark, with one or two stops in between. There is a new route every week, which can be found on the website.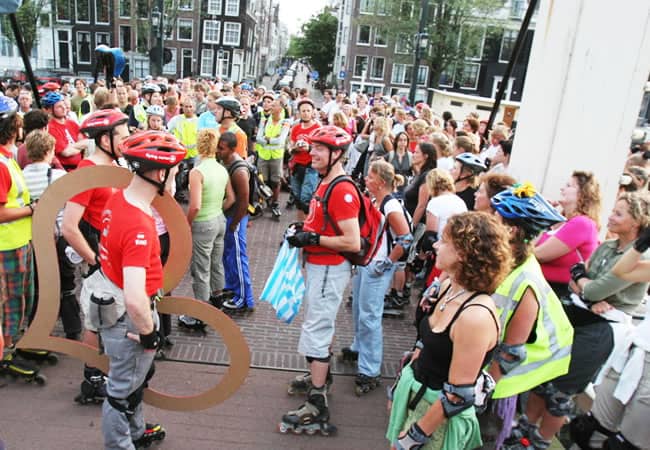 Photo Courtesy of Friday Night Skate
Getting to the Friday Night Skate Meeting Point
Meet the other skaters every Friday at 20:00 (20:15 in winter) at the round bench 'Het Ronde Bankje' next to the Film museum in the Vondelpark. The start of the skate will be at 20:30 exactly, you will return around 22:30. Make sure you arrive before 20:30, as the group will leave on time.
Parking: From 21:00, parking is free in the Emmalaan (park side) and the surrounding streets. And when you turn right inside the park, you can go straight to 'Het Ronde Bankje' (the round bench).
Costs
The Friday Night Skate is free. Don't forget to bring a drink, as there are not always opportunities to buy drinks during stops.
Safety Tips
The use of a helmet, wrist, elbow and knee protection is strongly recommended! Report accidents to the blockers and nurses and always give way to them. You should be able to brake, be in good shape and think of your safety and the safety of other skaters and traffic.
Don't forget: Keep to the right and pass skaters on the left!
Pampus Fort Island
Raise the flags and man the guns! For a fascinating day trip from Amsterdam, hop on a ferry and discover Fort Pampus, a UNESCO World Heritage site.
Once part of the defence line of Amsterdam (the 'Stelling van Amsterdam', constructed between 1883 and 1920 and stretching 135 kilometres around the edges of the city), Fort Pampus was a system of fortifications that defended the city by means of flooding. The entire island is man-made and got abandoned in 1933, after when the last military fort-keeper retired. The island used to be off-limits to visitors for many years, but opened to visitors in 1991.
Fort Pampus is not only interesting to engineers and history buffs, there are many treasure hunts and games organised for children (and adults) and nature lovers can spot a variety of wildlife.
Getting to Pampus Fort Island
The best way to reach Fort Pampus is by boat, being it your own or a ferry from either Muiden (Get the metro from Amsterdam Central Station to Amsterdam Amstel and take the Connexxion bus 320 to Muiden) or a ferry from IJburg (Take tram 26 from Amsterdam Central Station).
The ferry from Muiden departs a few times each day (file is in Dutch: 'vertrek' means 'leaves from' and 'gesloten' means 'closed'. * = 'Stay on the island is only 2 hours on these times' and the times are scheduled in the order Monday / Tuesday-Friday / Saturday-Sunday) opposite Herengracht 33 in Muiden.
The ferry from IJburg departs at least once a day from the yacht harbour.
All ferries take about 4 hours, including 2,5 hours on Pampus island.
Costs
Fort Pampus is only open to visitors from 1 April to 31 October, 10:00 to 17:00. It is closed on Mondays. If under 10 people, you don't need a reservation to visit.
A ticket for both the ferry as the island visit is 17,50 Euro (adults) or 13,50 Euro (children 4-11 years). If you arrive with your own boat, you pay 10,50 Euro (adults) or 8 Euro (children 4-11 years). Guided tours are offered for free, or you can take a free roadmap and explore yourself.
Once on the island, you enjoy lunch and refreshments at the Pampus Paviljoen. It is not allowed to have a picnic on the island, so you can't bring any food, drinks or snacks onto the island.
Savvy Tip
Have a look at this video of things to do on Pampus and hopefully you'll get excited too!
Climbing Park FunForest
The Amsterdam Forest is about three times the size of Central Park in New York. Over 6 million people visit this park every year to relax, play sports or visit an event.
The Fun Forest Climbing Park opened her doors in 2009. It's located right in the middle of the 'Amsterdamse Bos' (Amsterdam Forest), yet still close to the city. The climbing park is an active and fun experience for families, schools and businesses.
There are 9 different climbing courses to choose from. They all vary in difficulty, so the park can be interesting to both young and old as well as experienced and beginner climbers.
Getting to FunForest
You can find FunForest at Bosbaanweg 3, 1182 DA Amstelveen.
By train: get off at the Amsterdam Zuid WTC train stop and take bus 166 (direction Amstelveen) to stop Van Nijenrodeweg.
By metro: take route 50 and get off at stop Amstelveenseweg. Stay on this road and walk past the VU medical centre, after 10 minutes turn right into the forest.
By tram: Tram 16 of 24 from Amsterdam Central Station tot stop VU medical centre. Change onto bus 62, 166, 170, 171 or 172 (direction Amstelveen) and get off at stop Van Nijenrodeweg.
The climbing park is located on the left side of the entrance to the Amsterdam Forest at the 'Bosbaan'.
The park is open on Wednesday from 12:00 to 18:00 and during the weekends and holidays from 11:00 to 19:00. In Summer (July and August), the park is open every day from 11:00 to 19:00.
Costs
Prices are 21,95 Euro (adults), 19,95 Euro (youth 12-17 years) or 16,95 Euro (children 8-11 years)
A climbing experience at Fun Forest takes 3 hours, including instruction and materials. Wear sportive clothes and shoes. It is advised to make a reservation.
Safety Regulations
Children can climb from the age of 7 years (1.20 meters, about 3 foot 9) and there needs to be 1 adult present for every 4 children and a parental approval form needs to be signed for everyone up to 18 years.
Have a look at the digital flyer of FunForest Amsterdam.
More Adventure Activities in Amsterdam
Still not enough adventure for you? How about taking a scooter trip to explore the rural fishing villages just 20 minutes outside Amsterdam? Or go on a wetlands safari and see the landscape that inspired Holland's most famous painters such as Rembrandt and Ruysdael back in the Golden Age… by canoe!
Best time of the year to visit Amsterdam for adventure?
In general, most travellers visit Amsterdam between April and September, with longer days and milder temperatures than other months. The weather in Amsterdam is quite unpredictable though, so always bring wind- and rain protection with you. Accommodation is usually cheaper from late October to early March, except of December.
Have a look at this calendar of Amsterdam monthly weather advice and events.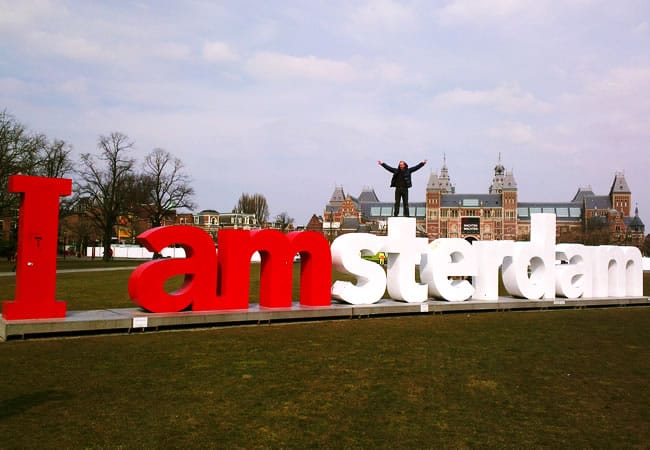 The reason I love Amsterdam for adventure is because…
…it really forces you off the main tourist tracks. Sure, the museums, historical buildings and Red light district in Amsterdam are a must-see, but there is so much more than that! Amsterdam has some amazing parks to avoid the crowds. Within 30 minutes, you get to visit the surrounding areas that carry lots of interesting history.
BIO:

Travel has been the red thread through Nienke Krook's life. Growing up with the quirky travel gear from her travel writing grandfather, she kept broadening her view as time passed. Exploring Europe with friends as a teenager, solo travels to Asia and Oceania after her studies and a recent two year expat life in Sydney, Nienke has a serious case of the travel bug that is unlikely to ever pass.

From the practical to the sentimental, on The Travel Tester Nienke shows you how to live a life filled with travel too. You can follow her on Facebook, Twitter, Google+ and Pinterest, or read more about her travel lifestyle on The Travel Tester.
Four Jandals ABC's of Travel
A journey to the past to look back on our travels from our brief time on this beautiful planet we all call home.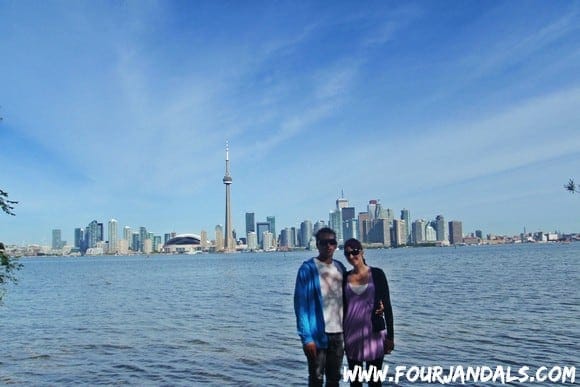 We were recently tagged by the hilarious Lucy from On the Luce and D.J. from the World of Deej in the Travel Blogger's "A to Z of Travel" meme that has been doing the rounds on the interweb for the last few months. We thought it would be a great chance to look back at not only our last 2 and a half years of travel as a couple but also our travels individually.
All of the questions were pre-picked so grab a cup of coffee / tea / juice sipper and sit back and join us on our journey into the past…
A: Age you went on your first international trip:
Cole – Does it count if I was in my Mum's tummy when she travelled to Canada? If not then probably when I was a few years old to hop across the ditch to Surfer's Paradise with the family. Went back several times and always loved the beach, weather and theme parks.
Adela – Not sure if this is the first trip but it is certainly the first one I remember. We went on a family trip to Noumea and I think I was about Seven. Having the luck that my family does it rained every day! And me being the bossy/naughty kid I was, I ran off from Mum and Dad when we were in town. Needless to say I was on a very short leash for the rest of the trip!
B: Best (foreign) beer you've had and where:
Cole – Tough call but having a cold Bintang in Jimbaran Bay, Bali, always springs to mind when thinking about tasty beers. I think it's more about the setting rather than the beer!
Adela – Singa beer in Thailand. I agree with Cole its all about the setting. Drinking in an outdoor bar right on the beach is pretty damn good!
C: Cuisine (favorite):
Cole – Since it's about travel it has to be France apart from when I ordered just a plate full of beans for Adela with my hopeless grasp of the French language. Otherwise BBQ's in New Zealand win hands down.
Adela – Italian! I could eat pasta every day!
D: Destinations, favorite, least favorite and why:
Cole – Favourite to date would be Jasper National Park because of it's beauty. Least favourite would be Marrakech after kissing a snake and getting the runs for 2 weeks.
Adela – Favourite; Munich is an awesome city. The buildings are beautiful, especially the glockenspiel. The feel of the place is awesome with beer gardens and awesome food markets. Least favourite; London is just too big for me!
E: Event you experienced abroad that made you say "wow":
Cole – Pyramids of Giza in Cairo, Egypt.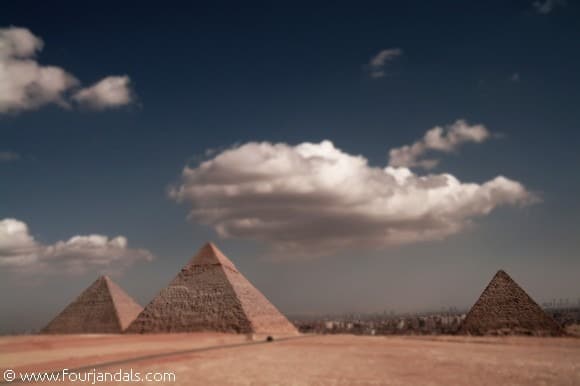 Adela – Going to the "Edge of the World" in Jasper National Park.
F: Favorite mode of transportation:
Cole – Bicycling anywhere whether it is Mountain Biking in Scotland or cruising in Paris.
Adela – I definitely agree with Cole unless snowboarding counts?
G: Greatest feeling while traveling:
Cole – The freedom to do whatever you want, whenever you want.
Adela – Seeing places that you have dreamed of and saved for months then turning those into memories that you will treasure forever.
H: Hottest place you've traveled to:
Cole – Definitely not Scotland! But I would say Marrakech was fairly hot and we were only there in the off-peak season.
Adela – Probably Thailand. Lots of afternoon naps required.
I: Incredible service you've experienced and where:
Cole – Always staying with friends and family when we travel. It is so nice to have a "local" show you around an area and cook a nice home cooked meal when you are on the road. Beats 5 stars every time (but that's because we never stay in 5 star places haha).
Adela – I am goingto be cheesy and say we had some damn good service in Canada but then their motive is getting a tip. So its not really genuine good service haha.
J: Journey that took the longest:
Cole – We had to rush back home to New Zealand from Scotland when a loved one was sick. Not only was it the longest trip in terms of time, 37 hours, but it was also hard not knowing if we would make it in time.
Adela – Journeys that feel the longest are the ones where you get delayed. If you do get delayed use a company like Flight Delay Claims 4 U as you will not be ready for the time you have to spend in the airport otherwise! On the way back from Egypt we sat on the runway in Amsterdam for an hour and didn't take off before spending a further few hours in the airport. Not fun.
K: Keepsake from your travels:
Cole – Photographs and this travel blog are our only ones at the moment. I did use to collect nail clippers until they started restricting them on flights!
Adela – Badges that I sew on my backpack. Except my backpack broke so now I am just adding to the pile of badges under my bed.
L: Let-down sight, why and where:
Cole and Adela – The Mona Lisa. Its smaller than we pictured it and you have to fight your way to get a spot to actually see it. In fact the whole of the Louvre was pretty boring. Have been to wayyy better museums elsewhere.
M: Moment where you fell in love with travel:
Cole – I don't remember a time when I didn't love travel. It was always just one giant adventure as a kid and when solo travelling and now with a partner it is completely different again.
Adela – I used to browse through travel brochures as a kid. Probably a sign I was always addicted to travel.
N: Nicest hotel you've stayed in:
Cole – No places immediately jump out at me. I guess I am too much of a cheap-ass to afford a nice place.
Adela – Kata Beach Hotel in Thailand. Right on the beach, amazing pool and great value for money.
O: Obsession—what are you obsessed with taking pictures of while traveling?:
Cole – Landscapes. Nothing beats Mother Nature. I just hate that my pictures never look as good as the human eye but I am getting better.
Adela – Capturing the locals in their daily lives.
P: Passport stamps, how many and from where?:
Cole – Wow I had no idea how many Countries I have been to (with an overnight stay) until now! So make that 18 countries with at least another 2 to be added over the next couple of months.
Adela – No one will stamp my British passport as I am part of the EU which sucks!
Q: Quirkiest attraction you've visited and where:
Cole – Drumheller in Canada where they have the world's largest T-Rex statue.
Adela – There is a bridge in Paris where people stick locks on to show there love for their partner. There are so many on there its crazy!
R: Recommended sight, event or experience:
Cole – Oktoberfest was a highlight from last year although I cannot remember a fair chunk of it…
Adela – Snowboarding in the Canadian Rockies.
S: Splurge; something you have no problem forking over money for while traveling:
Cole – We are stingy when we travel and hate forking out for a cup of coffee to warm our freezing hands. But for the sake of a good night sleep we usually stay away from hostel dorms unless sharing with friends.
Adela – Fruit. Its really lame but I have to eat healthy even when I am away. Gotta keep up the 5 plus a day.
T: Touristy thing you've done:
Cole – Funny and stupid touristy photos wins whether it is in front of the Eiffel Tower or the Pyramids. We nearly even won free travel trip through our stupid photos!
Adela – I felt the most touristy on the tour in Egypt. On the bus, off the bus, on the bus, off the bus. But a tour is the best way to go as its safer and you know you are not getting scammed for your money as you have a local guide.
U: Unforgettable travel memory:
Cole – Every time we travel it is unforgettable. I love waking up in different countries.
Adela – Sailing around New York Harbour watching the sunset over an incredible skyline.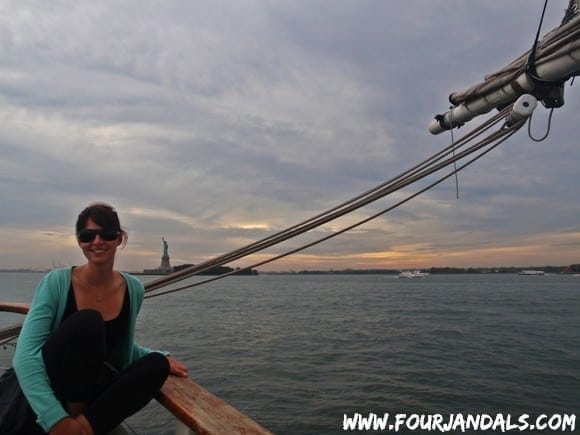 V: Visas, how many and for where?:
Cole – My first visa was for 5 months to work at Mammoth Mountain, California for a winter in 2006. Then Jasper to work at Marmot Basin Ski Area and as a White Water Rafting Guide in Canada for a year in 2009/2010. Now we are living it up in Scotland and have been here for just over a year now. Looking to extend that before heading to Asia to teach English in the not to distant future.
Adela – Canada for a year but it was not long enough! Plus I am one of the lucky ones who has a british passport 🙂
W: Wine, best glass of wine while traveling and where?:
Cole and Adela – We are not really wino's unless it is at a BYO somewhere and then it is always the cheapest from the local supermarket.
X: eXcellent view and from where?:
Cole and Adela – Sshhhh, it's a secret spot in Jasper called "Edge of the World".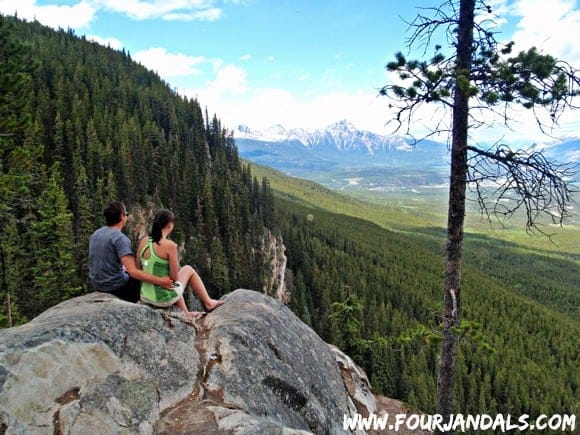 Y: Years spent traveling?:
Cole – If we just take our current trip in to consideration then 2 and a half years so far. I would say we are about halfway at the moment!
Adela – 26? travel with mum and dad, with sport, with friends and now with Cole. Enjoyed every bit of it.
Z: Zealous sports fans and where?:
Cole – Kiwi's are proud supporters anywhere the All Blacks play even though we act all staunch but we have nothing on Europeans and their fanatical watching of football.
Adela – I  realy like the tennis especially Nadal 🙂 Sorry Cole hahaha.
The Best International Travel Tips for First Time Travelers

Travelling abroad for the first time can be intimidating, but travel can also expand your horizons, show you the great beauty of the world and develop many important life skills. If it is your first time travelling abroad, here are a few simple tips for a fun, successful and valuable experience.
Choose Somewhere Easy
If you have the luxury of choosing where you are travelling to, be sure to pick somewhere simple – even veteran travelers can feel intimidated travelling to strange, far away places. Pick somewhere that is not too far, easy to reach and you can speak the language/there are a lot of people who can speak your language.
Research
Fully research where you are travelling to and this will help to build confidence and teach you what to expect. You should research exactly where you are going, where you are staying, how to get around, currency, language, local customs, tourist attractions, how to stay safe and whether or not you need a visa.
Preparation
Following on from this, be sure to get your paperwork together well in advance of the trip. This includes making sure that your passport is valid, obtaining any necessary visas and getting travel insurance. It is also wise to make photocopies of key documents and leave one set with somebody that you trust. You should also inform your bank of the dates you will be abroad and where you will be travelling.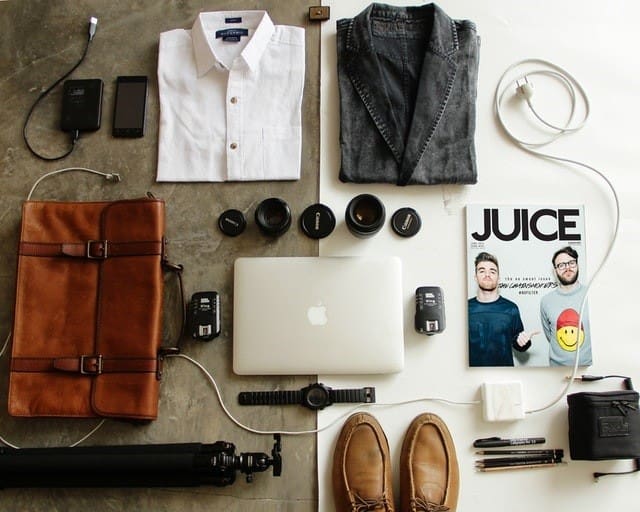 Packing
Carefully consider what the climate will be and what activities you will be doing – this should help you to pack exactly what you need. There is advice for packing online, but one top tip is to use an international courier service to send items you no longer need home or to have items shipped out to you. This can be easy and affordable with companies like TNT.
Don't Plan Too Much
One of the major mistakes that first-time travelers make is attempting to see and do too much. This can cause a great deal of stress, stop you from enjoying yourself and embracing the experience. Take your time, schedule time to relax and recover and be flexible with your itinerary.
Relax
Feeling anxious or stressed is perfectly understandable, but try to relax and stay calm at all times. Not everything will go to plan, but this is fine and all part of the experience.
Travelling overseas can be stressful and especially for first timers, but the above advice should reduce stress and allow for a great trip.
Swimming, Shopping and Stars – 6 Fantastic Reasons to Visit Darwin, Australia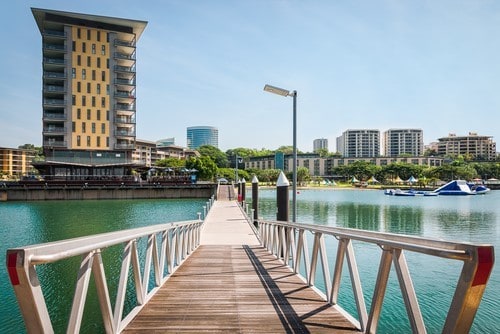 Darwin, Australia is often overlooked as a holiday destination for many visitors and Australians alike. It seems so remote all the way at the top of our country, and there never seems to be any national news stories coming from it, so why visit it? It's wildlife is astounding, the views of the natural landscape are to die for, and the culture present is palpable, and that's just naming a few on the spur of the moment.
Grabbing yourself a Darwin serviced apartment and taking a few weeks to look around up there is one of the most worthwhile things you can do on holiday, and we'll explain why in this segment.
Nature
First up is the nature. The nature explorations in Darwin are incredible, and Mary River National Park is a must-visit destination for the nature lover in you. The camping areas are astounding, combining the solitude of the bush with the camaraderie of a campground, and you're never far from an amazing river or beautiful billabong in Darwin.
Ocean Exploration
For those less inclined toward the jungle thickets and bush of the northern territory, the ocean has a lot to offer in the way of life and interesting exploration. Being careful to avoid the seasons where deadly man-o-war box jellyfish swarm the waters, the warm ocean of Darwin is a great place for diving and snorkeling, and tiger sharks are regular visitors closer to the coast.
Wildlife
The wildlife of Darwin is the big seller, as the Northern Territory has the largest population of saltwater crocodiles in Australia. Saltwater crocodiles are the largest, most dangerous crocodiles found anywhere in the world, and their impressive size has to be seen to be believed. As well as this, barramundi regularly flood the rivers and waterways of the national parks, making the fishing in these waters reliably prosperous.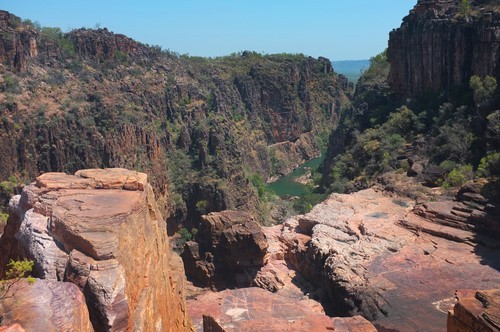 Views
If looking down on sweeping valleys, towering peaks, and endless forests sounds like something you'd enjoy, then the scenery of Darwin is your personal draw card. With a sprawling, beautiful national park on either side of the city of Darwin, there's no shortage of breathtaking sights, and with many days' worth of adventure at your fingertips from a central hub in the city, there's no reason not to explore.
History
The history of Darwin is rich and plentiful, having been established as a city by European settlers in 1869. The indigenous histories of the greater Darwin area are fascinating, and such a rich culture and past has to be experienced first-hand to be fully understood. With many ancient history sites such as Mt Borradaile, which needs special permits to access, Darwin is brimming with history lessons for all that have a thirst for knowledge.
Art
Art culture is alive and well in the Northern Territory, and Darwin boasts many art galleries both large and small. The Northern Centre for Contemporary Art is one such place, and the modern art installations within are as poignant as they are fascinating. Hours could be spent poring over each individual piece, but to see it is to really appreciate it.
As you can see, Darwin is a place of some considerable renown. There's absolutely no reason not to pack up your things right now and set off for this gorgeous, interesting, fun city as soon as possible, so wait no longer!

We have been wearing out our jandals (Kiwi for flip-flops) on our travel adventures around the world since 2009. We think our blog is thought provoking and a little witty. But we have been proven wrong before. Find out more about us here...