Don't expect to show up in Italy and begin to wow everyone with your knowledge of food. It just won't happen. From the moment Italians are born, they are surrounded by traditional, and local produce.
In Emilia-Romagna, the land of taste, this is even more ingrained in their culture.
Everyone is passionate about food. From the smallest villages to the largest cities, the locals live, breath, and eat fine food.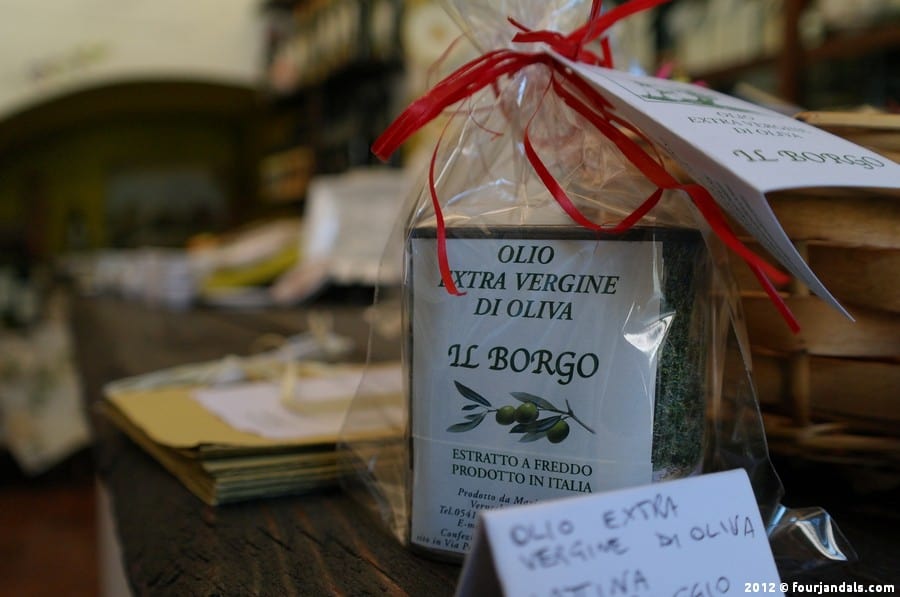 In this fast paced world that we now live in, so many people forget that food is not just about sustaining our lives. It is meant to be enjoyed. You should put time aside to learn everything you can about the art of food.
And to be inspired to learn, you have to hear it from a passionate local.
In the small hilltop village of Verucchio we did exactly that. Overlooking the Adriatic coastline in Emilia-Romagna we met Mario. A truly passionate local.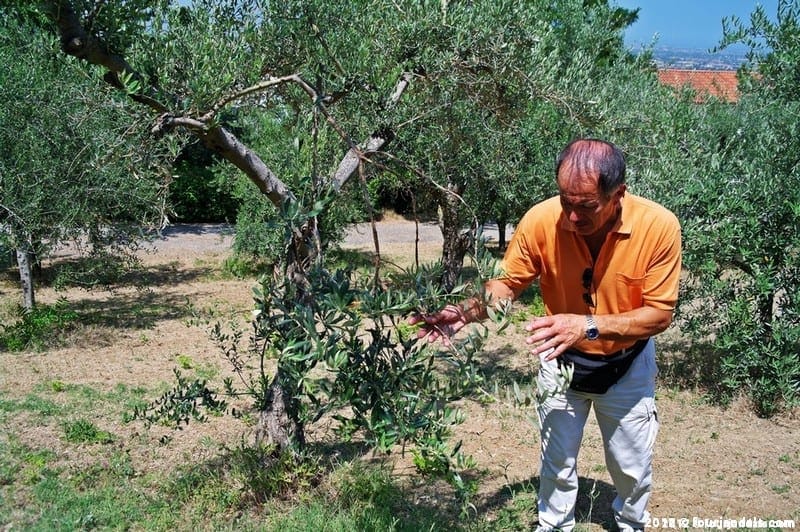 We have met very few people during our lives that have loved their jobs unconditionally. I don't just mean they enjoy getting up every morning to go to work. But truly love and are passionate about what they do.
Mario is one of those people.
For 3 hours we were treated to a personal tour of Verucchio, including the art of producing olive oil, and the art of olive oil tasting.
Mario has just over 1300 Olive trees on the slopes below Verucchio and employs a staff of one. Himself. He does everything by hand and produces one of the best Extra Virgin Olive Oils in the world. Rightly called Il Borgo, which translates into "The Village".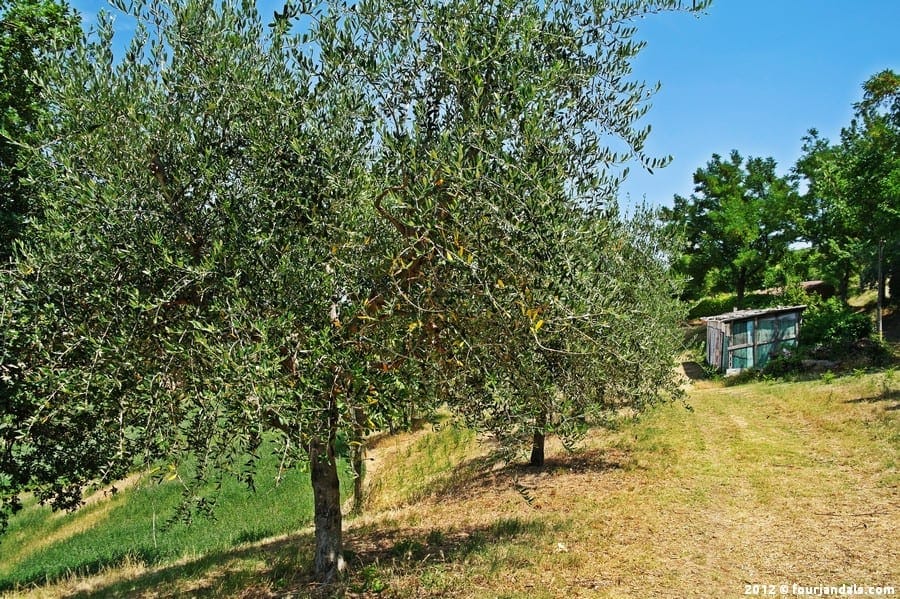 We spoke at length with him about why he doesn't try and upscale or employ more people to help him. His answer was pure and simple.
"For the quality"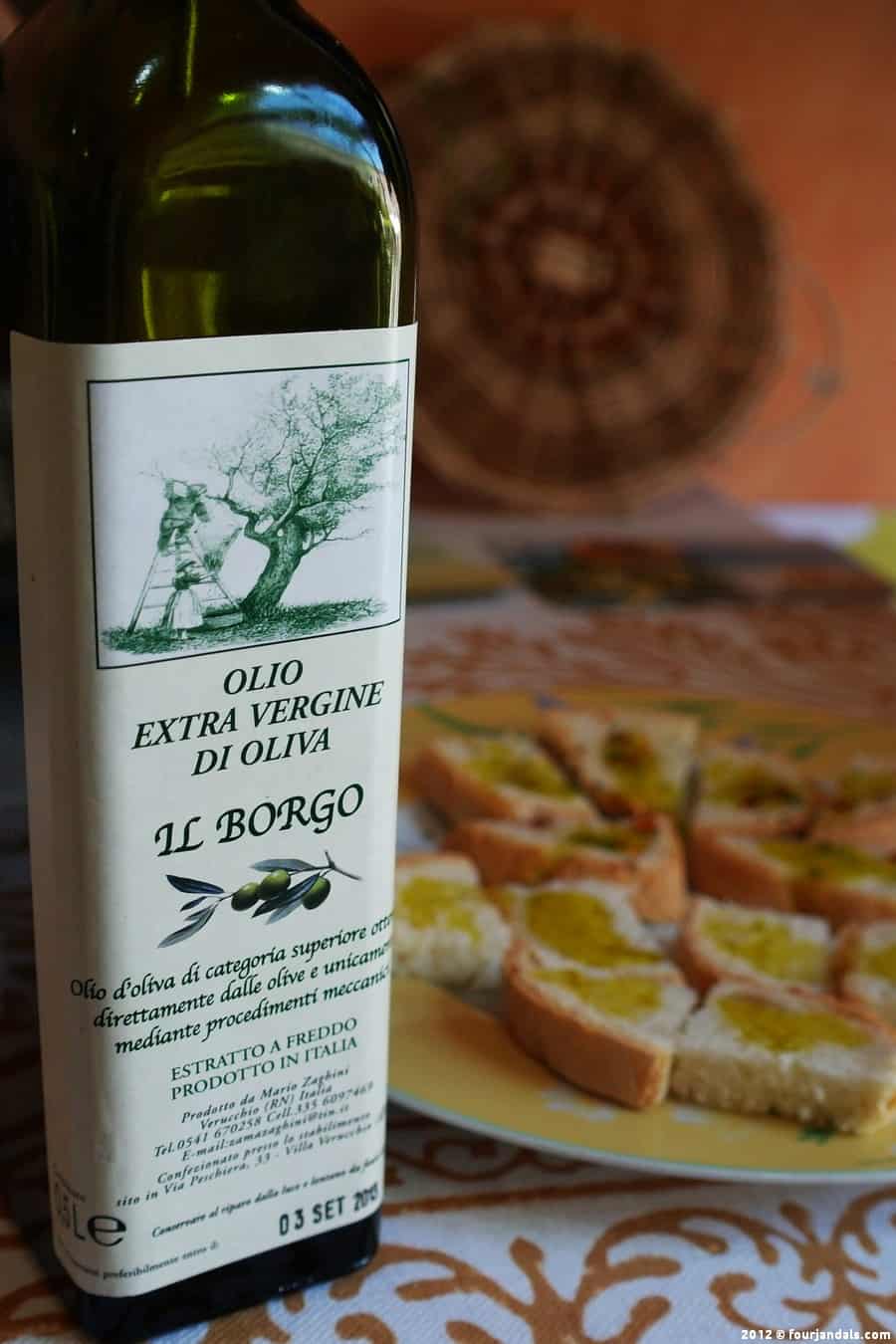 It dawned on us then, that the rest of us are doing it all wrong.
Here he was, working his butt off every day, and had been for the last 40 years, and he just wanted to make sure he was putting out the best product possible. He wasn't after fame or fortune.
He just wanted to share his love for Olive Oil. We were instantly enthralled by him.
He knew everything there was to know about Olives and the art of creating high quality Olive Oil.
As we settled down for our tasting Mario ran through a couple of tips to make sure we got the full aroma and taste from Olive Oil we tried. We want to share our tips learnt with you as well.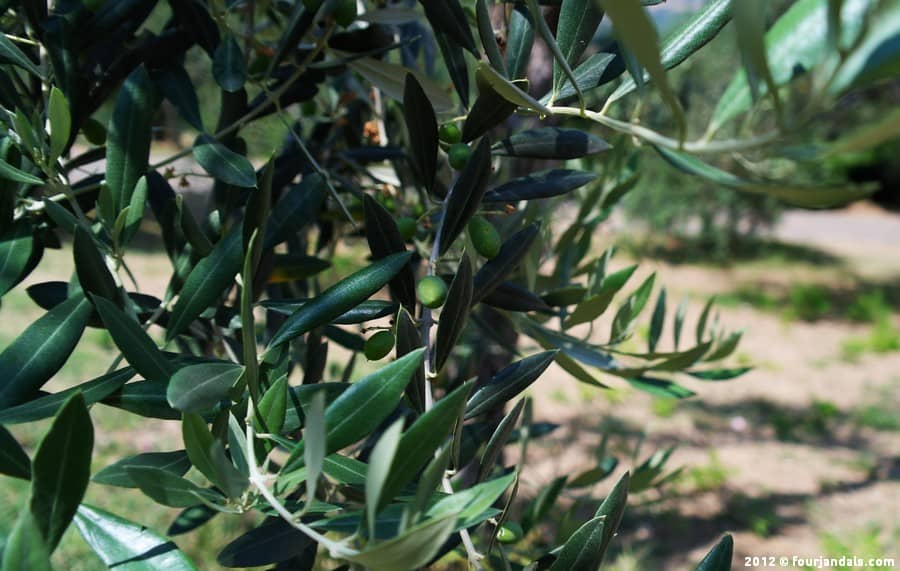 Still too ripe.
Tips for Tasting Olive Oil
While you don't swig Olive Oil like a beer or wine, the same process for enjoying it apply.
Smell
The smell of olive oil is very important and critical to its flavor.
Pour a little bit of extra virgin olive oil into a glass, allowing it to warm between your hands. Swirl a few times and then stuff your nose right in there to get the full aroma. We were told that we should expect to notice the smell of fresh-cut grass, tropical fruits, and ripe olive fruit.
It smelt like oil to me. Still excellent, but I just wanted to move onto the tasting stage.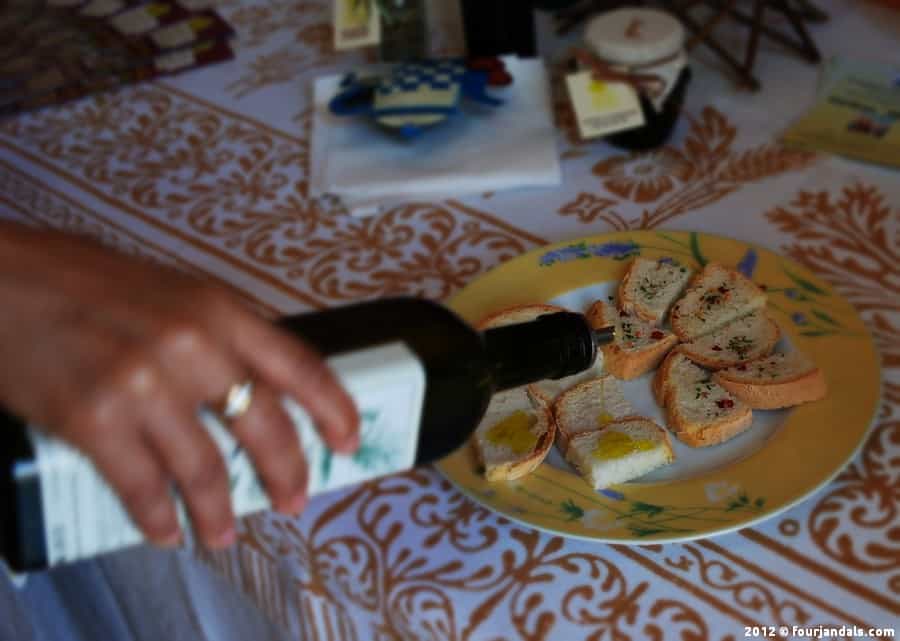 Sound
Place you ear in the glass now. You should be able to hear the sounds of summer, a soft breeze, and people laughing at you. Turns out Mario also has a sense of humour and was just pulling our leg. Luckily I held my tongue, as I was about to agree that I could hear summer.
Taste
Take a sip. But don't swallow. You want to hold it as you breath in though your mouth. Now shut your gob and breathe out through your nose. This will give you a whole bunch of other flavors that you wouldn't have tasted if you just swallowed it in one gulp.
The Il Borgo Olive Oil is quite spicy compared to others around the region. Mario explained that Verucchio is the perfect distance from the sea. Therefore the salty air, fertile soil and altitude all contribute to that spice.
This slight spicy flavour means it is a very high quality oil. The best can give you just the tiniest tingle but can be strong enough to make you cough.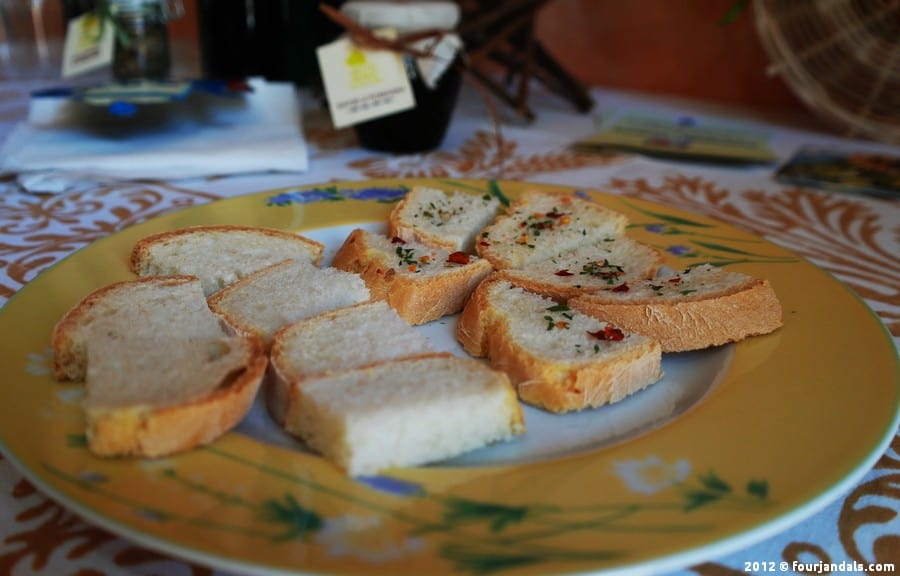 In addition to the fruity and spicy tastes, it can be quite bitter. If you ever try an olive right off the tree then you will agree they are bitter (don't do it). And since Olive Oil is made from uncured olives, you get the same result.
The blacker the fruit, the less bitter it is. That is why Mario waits until his olives are still half green and black. The blacker they are, then the sweeter the Olive Oil.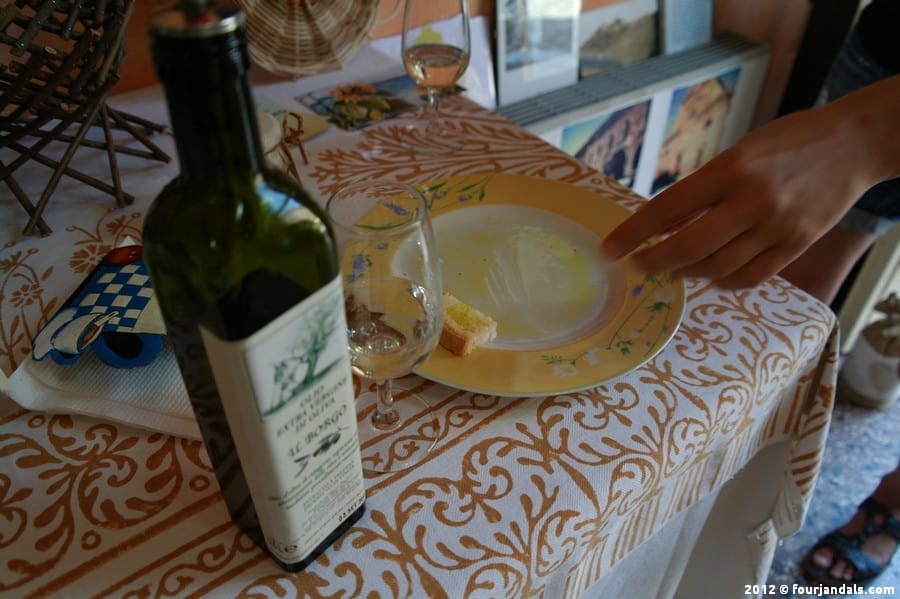 Our tasting didn't last very long…
Next time you are cooking dinner or having a few snacks in front of the television, try our tips to see how your Olive Oil compares. It might be time to give Mario a call and order some in.
You won't regret it!
Extra Travel Tips:

You can get to Verucchio by bike from Rimini along the river pathway. Although it is quite a trek up to the top of the village from there.

Travel to Rimini from around Europe either by Rail (www.trenitalia.com) or by flying direct to the International Federico Fellini Airport.

Mario will show you around if you want to check out the rest of the town including where to find the best pizza!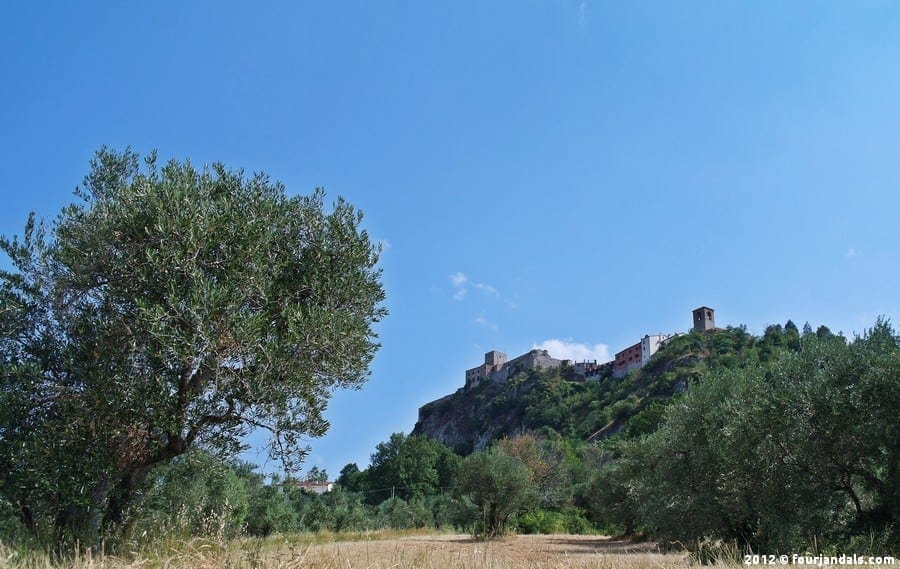 Disclaimer: We were guests of the Emilia-Romagna tourism board as part of the hugely successful #Blogville project. As always, our thoughts and photos, are our own.