If you know anything about the Cinque Terre region in Italy then you will know that the area is famous for it's sunsets. And if you were following our live blogging from Cinque Terre you might have noticed a few of our favourite instagram photos included sunsets.
In this post we just wanted to share with you our two favourite shots from one of our nights in Cinque Terre. Both were shot from the exact same location but we want you to tell us your favourite.
If you haven't seen it in a photo somewhere in a glossy magazine or on a travel blog in the last few years then quite frankly I am not sure where you have been.
Combine five incredibly picturesque coastal villages with a splash of paint from the colours of the cutest rainbow you have ever seen. Add a pinch of razor-sharp cliffs with a generous helping of brilliant blue ocean. Mix in a generous dash of Italian sunsets and you have every photographers favourite recipe.
Cinque Terre Photo 1 – Manarola Village at Sunset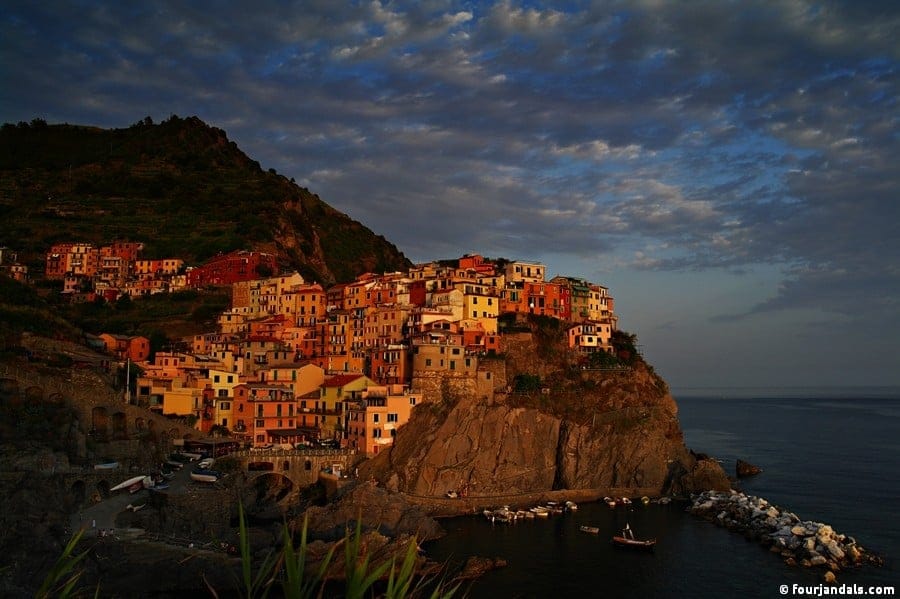 One of the biggest mistakes that a lot of photographers make is that you will be so focused on one direction that you fail to look behind you.
Cinque Terre Photo 2 – Sunset at Sea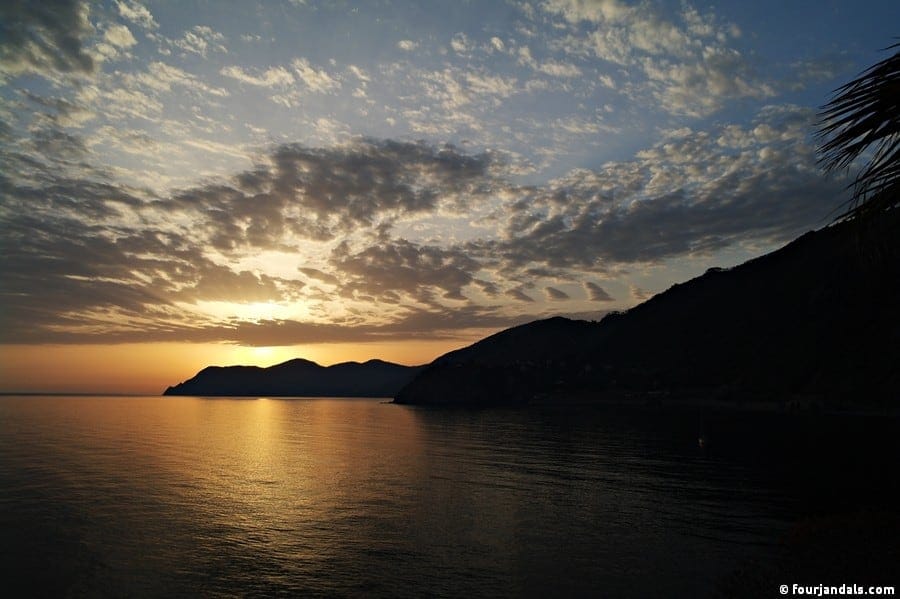 Tell us your favourite and why?