La Rosiere Ski Resort Guide – Skiing in France
All encompassing La Rosiere Ski Resort Guide including recommendations on the best ski runs, snow conditions, food and accommodation for the ski area.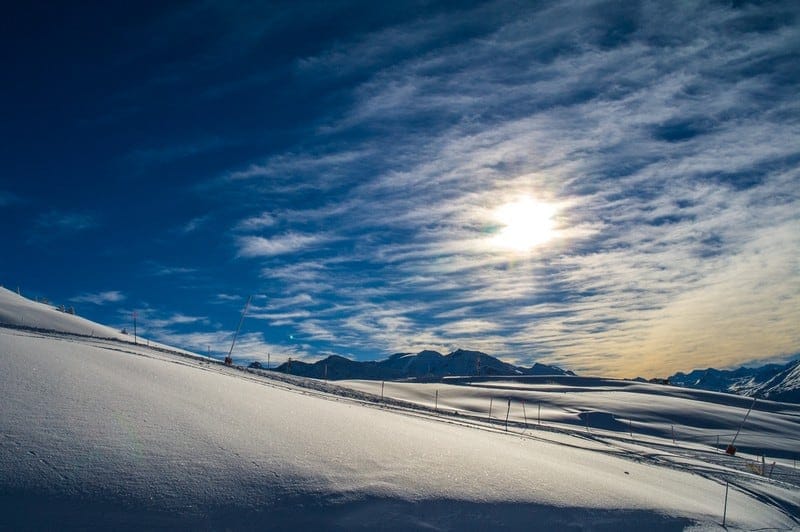 La Rosiere Ski Resort in the French Alps is one of those beautiful ski areas that is a true hidden gem. It is part of the Espace San Bernardo Ski Area which crosses the border between France and Italy.
La Rosiere is located on the French side while La Thuile makes up the Italian portion.
While La Rosiere is not as well known as its big brothers and sisters such as Les Arcs, La Plagne or the Three Valleys, all located within 1 hours drive, this charming Ski Area benefits from much quieter ski slopes and the snow conditions are just as good.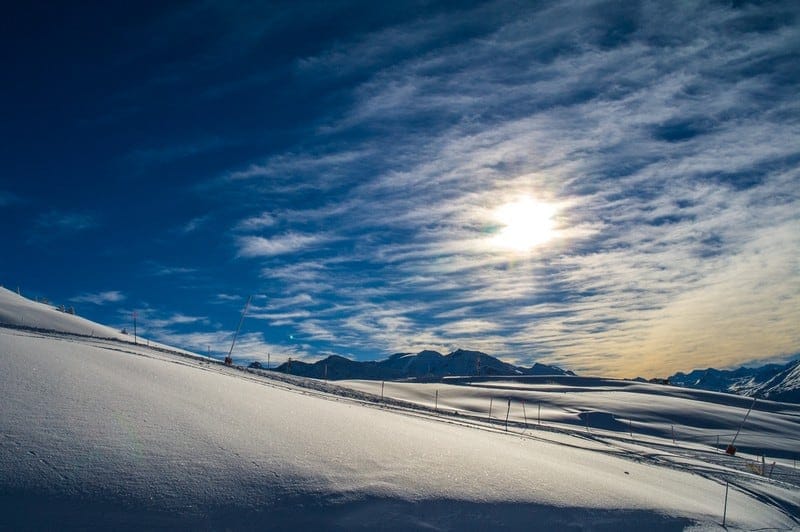 La Rosiere Ski Resort Basic Statistics
The Espace San Bernado ski area containing both La Rosiere Ski Resort and La Thuile Ski Resort has over 160 km of groomed pistes. 38 ski lifts crisscross the two powder filled bowls that make up the Ski Resort areas and offers a wide range of slopes to suit all abilities.
Lifts: 38 (1 Cable Car, 7 high-speed detachable chairs, 11 chairlifts, 16 surface lifts and 3 learner conveyors)
Downhill Ski Trails: 80 made up of 8 Green, 25 Blue, 35 Red and 8 Black runs.
Beginner: 40%
Intermediate: 40%
Advanced: 20%
Cross-Country Trails: 12 km
Snowmaking Coverage: 20%
Highest Lift Elevation: 8,665 ft. / 2,641 m
Ski Resort Elevation: 6,070 ft. / 1850 m
Vertical Drop: 4,806 ft. / 1,465 m
Terrain Parks: 2
Halfpipe: None
Restaurants On Ski Area: 11
Bars on Ski Area: 4
Ski In/Ski Out Accommodation: Yes
Night Skiing: No
Ski Season Open/Close: Mid-December to late-April.
La Rosiere Ski Resort Piste Map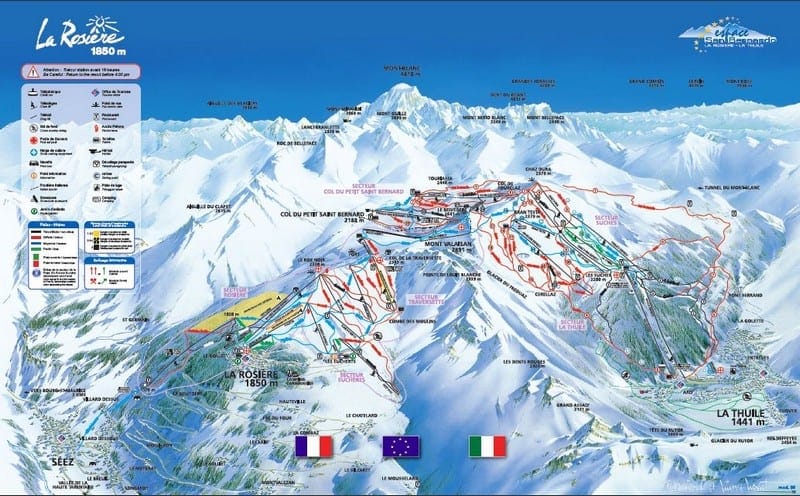 Download the full-sized La Rosiere Ski Resort Piste Map.
Positives
La Rosiere faces south with spectacular views over the Tarentaise Valley along the French Alps. This also means that the days are longer and you are blessed with sun throughout the day.
Mid-week the crowds are non-existent and you can easily ski all day without hitting a queue for the chairlifts. Even during the busy Christmas/New Year period and February school holidays the crowds move quickly with no queue lasting longer than a few minutes.
Ultimately this means more skiing time and less standing around. And with the ski connection to La Thuile Ski Area in Italy you won't get bored skiing here.
Very experienced ski schools who can cater for beginners to advanced skiers wanting a few extra tips. Plus there are three free chairlifts for beginners to start on without forking out for a ski pass.
Basically there is something for all levels of skiers to enjoy at La Rosiere Ski Resort.
Negatives
While having the sun all day on La Rosiere Ski Area is great, during the end of the ski season this can prove problematic with conditions turning slushy. Therefore it is best to ski in La Rosiere first thing in the morning before heading across the border to Italy and the north-facing slopes of La Thuile.
Be aware that the connection between La Rosiere and La Thuile has to be made via a VERY long drag surface lift.
As there are a high number of surface lifts, this can be particularly daunting for first time snowboarders. Although after a few times you will master the technique. You can also easily explore the entire La Rosiere Ski Resort just using chairlifts.
La Rosiere can be affected by high winds due to its openness. This means that the La Thuile connection may be closed from time to time.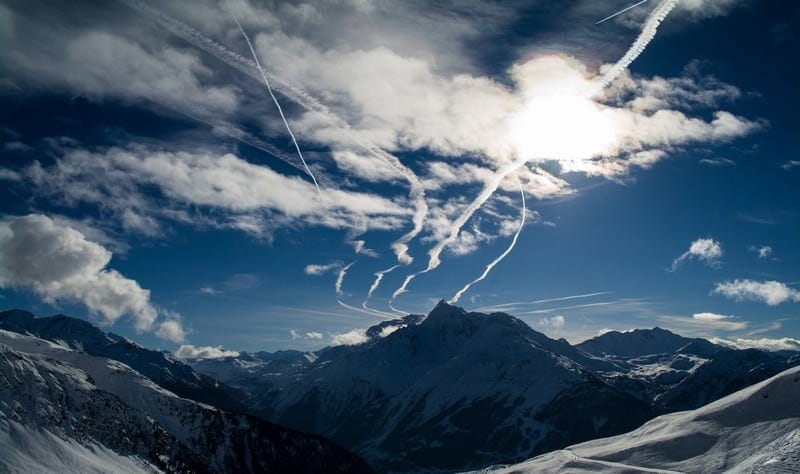 On-Piste
The only trails in La Rosiere that don't get groomed every night are the black runs. This means that every morning the very wide trails are perfect for warming up your legs with big turns before tackling the steeper bumps.
While there are not many Green Trails, don't let that put you off if it is your first time. The Blue Trails are perfect for learning on and you will be whizzing down them with ease. Even the Red Trails are easy enough that skiers on their first week are able to tackle them after a few days on the slopes.
Best locals on-piste run
My favourite trail is definitely the never-ending top to bottom red groomed run from Roc Noir chair to the base of Petit Bois. You can get a lot of speed up without worrying about other skiers.
Off-Piste
Since La Rosiere is much quieter than some of the other ski resorts in the French Alps, you will find untracked lines of powder over 3 days after a snowfall. Even if you are skiing with beginners you can ride the same areas and chairlifts together due to the open bowls of La Rosiere. As the rest of your group snowplows to the bottom of the run you can dart off-piste and easily meet them at the same chairlift.
There are lots of small cliff-drops and challenging black trails for the more experienced skiers wanting to ski back-country runs, in-bounds.
Best locals run in powder
Ski to the top of Ecudets Chairlift and follow the Red Trail to the bottom. This run is usually left alone by tourists as other skiers will ski the wide open bowl in the next valley. This is also the best place for powder filled tree runs.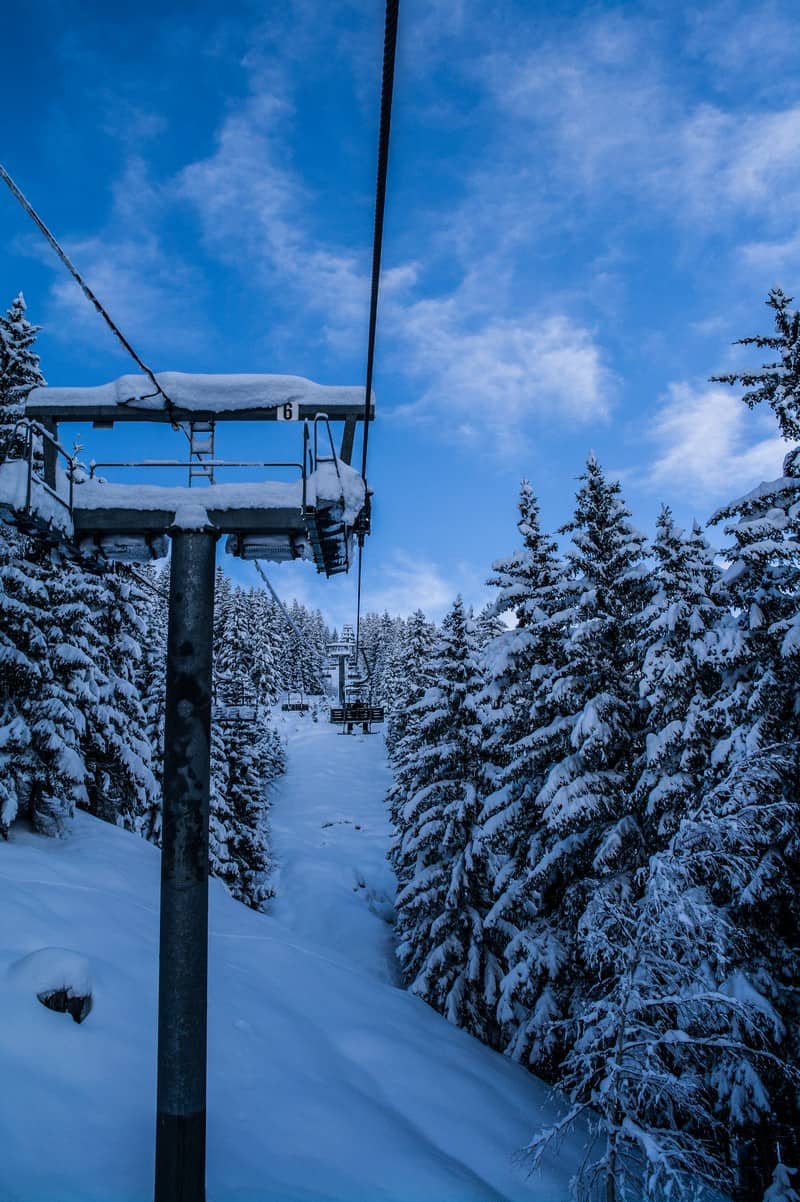 Ecudets Chairlift after fresh powder
Terrain Park / Boardercross
La Rosiere Ski Resort is freestyle friendly with an excellent terrain park to suit all levels of skiers and snowboarders. The ski resort's main snowpark is 300 metres long and has a number of features including multiple table tops, hips, fun boxes and rails.
All of these features are graded from Green to Black so you can work your way up to harder, and bigger, tricks. The giant airbag is also available for anyone to try a new trick on.
A skiercross and boardercross course has been developed next to the Fort chairlift. Great fun for everyone to have a go and a chance to race between your group. You can even stagger the starts to make it fun for the kids.
Other On-Snow Activities
La Rosiere Ski Resort is not just limited to skiing and snowboarding. 20kms of cross-country ski trails and snow-shoeing trails will keep you occupied, even after dark.
If you are feeling like a little more adventure then it is worth trying out the extreme snow-kite and speed riding zones on the mountain which will get your adrenaline pumping. Or just take in the scenery while paragliding.
Heliskiing in La Rosiere is actually perfect. While Heliskiing is banned in France, you can catch your ride from La Rosiere across the border into the Italian Alps to ski from the top of a number of untracked mountains.
Lift Passes Cost
There are three free drag lifts for beginners, although these won't get you very high up the slopes. The prices for full lift tickets include both La Rosiere Ski Resort and La Thuile Ski Resort:
Adult 1 Day : €38.90
Adult 6 Days : €186.00
Child Day (5 – 12 years): €27.20
Child 6 Days (5 – 12 years) : €130.20
There are also the full range of ski passes such as La Rosiere Ski Resort only, half-days and multi-day options. You can find them listed on the Official La Rosiere Ski Resort site.
Location / Getting to La Rosiere Ski Resort
Located only a short 25 minute drive from Bourg St Maurice in the French Alps, La Rosiere Ski Resort is perfectly located for international travellers looking for a snow adventure.
Bourg St Maurice is serviced by the Eurostar with direct day and overnight ski trains from London running twice a day on Saturdays. There are direct shuttle buses from the train station up to La Rosiere Ski Resort.
The best airport to fly into is Geneva,which is only a 2 hour drive, depending on road conditions. Grenoble Airport is an alternative located about 3 hours drive from the ski area. Both are accessed by excellent public transportation including buses and trains.
Consider hiring a car for your ski adventure so that you can explore other ski resorts if you are tempted.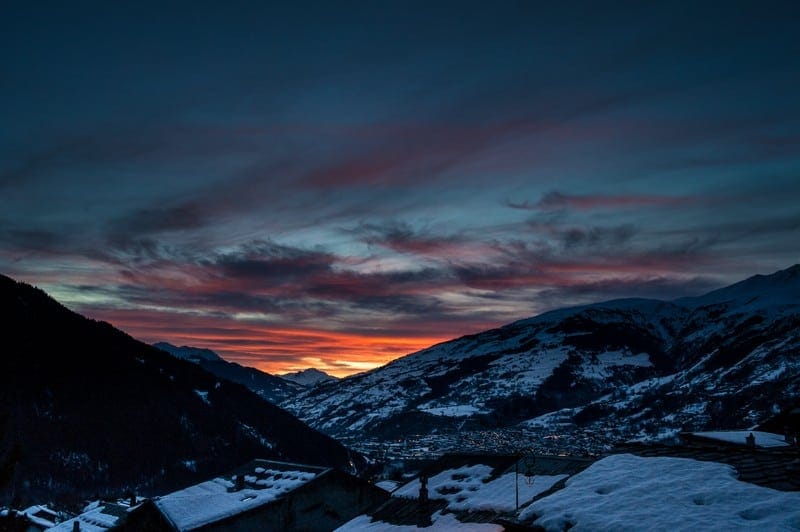 Sunset over Bourg St Maurice
Where to stay in La Rosiere
La Rosiere 1850m is the perfect ski in/ski out location with lots of options depending on your budget and needs. These include self-catering chalets through to 5-star chalets with full 5 course meals every night.
The other option is stay within Bourg St Maurice or the surrounding villages for those wanting to explore other ski areas. It does mean you will need to drive 1/2 hour up to La Rosiere ski area each day.
You can view the various Hotels in La Rosiere here.
Where to eat in La Rosiere
La Rosiere has three restaurants and bars on the mountain with the usual mountain style food and snacks. The finest dining can be found in the La Rosiere 1850m village itself.
The best coffee and hot drinks in La Rosiere can be found at the top of Fort Chairlift in a tiny slopeside hut. They have the best views across the French Alps and even have a snow cave for the kids to explore.
La Rosiere Ski Resort is best for…
Families or groups of friends who are looking for a quieter, and cheaper, week away skiing. La Rosiere Ski Resort will keep all levels of skiers occupied for the week. Especially if you venture into La Thuile a couple of times during the week.
Where else can you ski across the border for an authentic Italian pasta lunch before finishing back in France next to the fire with cheese and wine?
Insider Local Tip
On a nice day ski across the France/Italy border to La Thuile Ski Area, which is included in your lift ticket price, for better food and a chance to explore a different mountain. Kids will love the adventure and it will break up the week.
To find our more about La Rosiere Ski Resort then visit the Office of Tourism website for more information.
Summer Events to check out in Surfers Paradise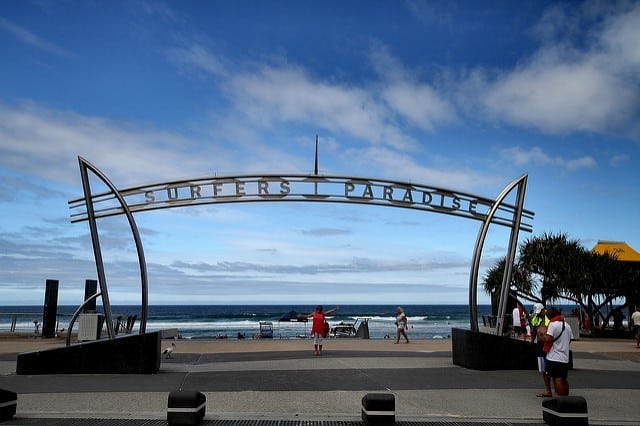 The weather is already heating up on the Gold Coast and everyone is getting ready for some hot days on the beach. Christmas is just around the corner and with it all the big summer events and festivals that happen at this time of year. Surfers Paradise is at the centre of it all and makes a great base for exploring the Gold Coast and attending the events on the Gold Coast's summer schedule. There is plenty of places to stay in Surfers Paradise, so book yourself a room and check out some of these fantastic summer events.
Australian PGA Championship
Pacific Pines Resort is one of the premier golf courses in Australia. The country's biggest golf tournament will make its way here from the 30th of November until the 3rd of December, where the best golfers from Australia and overseas will compete for the title. This is a must attend event for golfers, and there will be plenty of food and entertainment on offer across the four days.
Beachfront Markets
The foreshore in Surfers Paradise comes alive every Wednesday, Friday and Sunday night, with over 100 market stalls filling up the esplanade. The iconic Beachfront Markets will continue throughout the summer and provides the perfect opportunity to get out and about on those warm summer nights, browse the stalls for some unique buys, and then head out on the town for dinner.
Christmas in Surfers Paradise
Experience Christmas in true Aussie style by attending the popular Christmas in Surfers Paradise event that fills up Cavill Mall from the 13th – 24th of December. The entire mall is transformed into a festive wonderland, Surfers style. Even Santa himself will be wearing boardies and travelling in a surf boat sleigh. The kids will love getting to visit Santa in the mall, and the whole event ends with the popular Carols on the Beach on the 23rd of December. Where else in the world can you experience Christmas Carols on the beach on a hot summer's night?
New Year's Carnival
Surfers Paradise is one of the best places to celebrate the New Year in the country. The New Year's Carnival happens on the foreshore of Surfers Paradise across five days from the 27th of December until the 1st of January. It will be one big celebration with lots of rides and fun filled activities, music and more. On New Year's Eve, you can enjoy massive fireworks displays over the water, with three different displays lighting up the skies above the Gold Coast. There will even be an earlier fireworks display for the little ones. This is definitely the place to be to bring in the New Year.
Magic Millions Carnival
One of the first big events to check out in 2018 will be the extravagant Magic Millions Carnival. On from the 7th until the 13th of January, the Magic Millions Carnival is the premier event of the summer horse racing season. This is a $10 Million horse race and it is sure to be a huge event, with all the glitz and glamour and socialising that goes with it. On the 9th of January, head to the Surfers Paradise Foreshore for the Barrier Draw, where you can watch the horses on the sand and enjoy food and beverages from the stalls. The big race day will be held on the 13th of January.
Burleigh Pro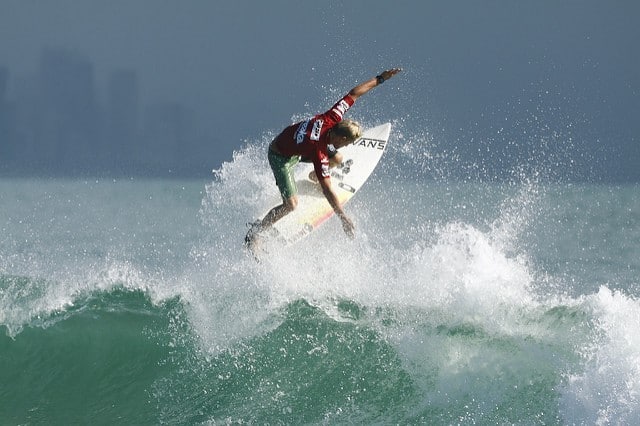 Surfing is huge on the Gold Coast and one of the best surf spots is at Burleigh Heads. The Burleigh Pro has grown to become one of the biggest surfing competitions in Australia and will see some of the world's top surfers compete for the title. Local surfers and visitors should definitely attend this one. The Burleigh Pro will be held from the 25th – 28th of January.
Sand Safari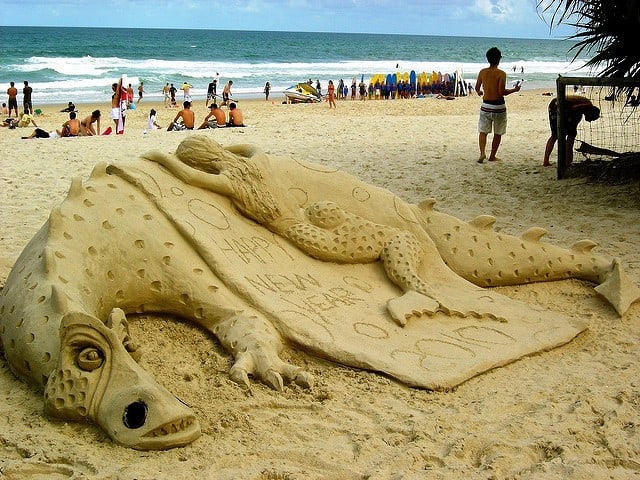 One of the more unique and interesting events to check out this summer will be the 2018 Sand Safari. This arts festival focuses on Australia's talented sand sculptors, who will compete in the Australian Sand Sculpting Championships. These sand artists carve out incredible, often life sized sculptures entirely of sand, and you will often be truly awed by what they are able to create. The main sculpture competition takes place on the beach along the Surfers Paradise foreshore, however this is a big event from the 2nd to the 25th of February, and you will be able to find special sand sculpture exhibits all over Surfers Paradise.
Summer of Surf
The Summer of Surf is a massive event which will see the country's best Ironmen and Ironwomen compete in a gruelling six discipline event across six rounds, including the highlighted IronMan and IronWoman competitions. These athletes are the epitome of endurance, and the competition will hit Surfers Paradise for round five of the competition on the 3rd and 4th of February.
The Village Markets
Burleigh Heads is one of the most picturesque and laid back places on the Gold Coast and well worth heading to for a few hours. A good time to visit is during the twice monthly Village Markets which have become an integral part of the Burleigh atmosphere. This popular and laid back market has a beachy, artsy feel to it, and you will find all kinds of unique buys here from the many stalls on offer. Street food stalls are also a big thing here so you can sample some delicious delicacies while browsing the stalls. Finish the day by relaxing on the beach, or sit down for a drink at the Burleigh Surf Club.
Whether you're looking for a destination for a family holiday or just wanting a quick getaway to unwind this summer, Surfers Paradise is a great choice. With so much happening from cultural night markets to world class sporting events, you are sure to find something of interest in this iconic Gold Coast location.
Top 5 Adventure Activities for a Vacation to Las Vegas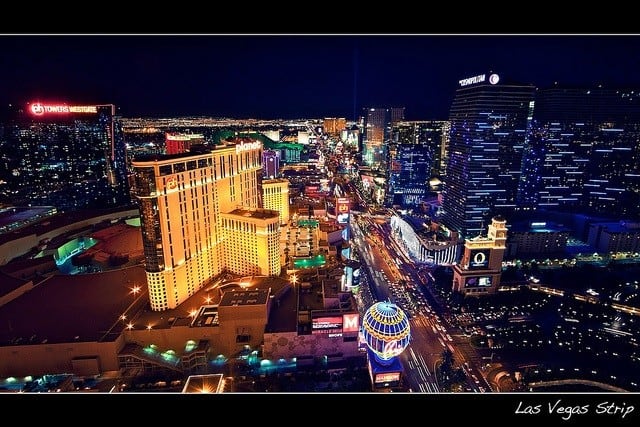 Mention a vacation to Las Vegas and one of the first things people think about is the hotels and gambling.  And while these are major attractions to the city, they aren't the only things you can do in and around Las Vegas.  Here are five ideas for fans of adventure holidays.
Helicopter trips
One of the best ways to see Las Vegas from the air is from one of the helicopter trips on offer around the area.  These offer a unique view of the city and its startling hotels.  It is also a great way to see more of the surrounding area – the Grand Canyon, the red sandstones at the Valley of Fire State Park and even the Hoover Dam.  Helicopter trips are great fun and often come with extras such as rafting tours along the floor of the Grand Canyon or exploring the area on an ATV.
Hiking
Las Vegas may be a largely desert area and pretty flat, but it is surrounded by mountains and that makes for great hiking opportunities.  Mount Charleston is just to the west of the city and has some great locations to hike including Mary Jane Falls for beginners or Mummy Mountain for more experienced hikers.  Look out for Raintree, the 3,000 year old Bristlecone Pine that is believed to be the oldest living thing in the state.  If you want to upgrade the experience, look out for the rock climbing schools around the city that offer climbing for all levels.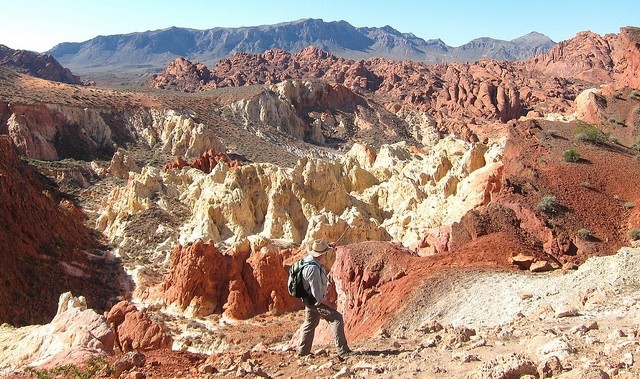 Kayaking
As well as kayaking as part of a helicopter tour, you can go for a more comprehensive kayaking experience in a number of spots around the city.  The Colorado River is one where you can visit spots like Emerald Cove that really lives up to its name.  Lake Mead is another ideal kayaking spot and somewhere you can also try stand up paddle boarding.  There are lots of little islands to explore around the lake, but the winds can be testing so don't forget your safety gear.
Biking
Hire a bike when on vacation in Las Vegas and you get the chance to see some of the best of the area.  The Red Rock Canyon Loop is a 20-mile loop that includes the famous Joshua trees as well as the red rocks that give the area its name.  A lot of the loop is quite flat.  There are also some good routes around Lake Mead including more challenging ones that use the landscape carved out by lava when there was volcanic activity.
Snowboarding
Being in the desert, Las Vegas isn't a place you would associate with snowboarding.  But for a few months of the year, the Lee Canyon near Mount Charleston becomes a snowboarding heaven.  It offers something for beginners and also some challenging areas for more experienced snowboarders including some good trails above the lift drop off point.  There is even a lodge that offers hot chocolate and other drinks to warm up between runs.
Top 5 Unusual Luxury Cruise Destinations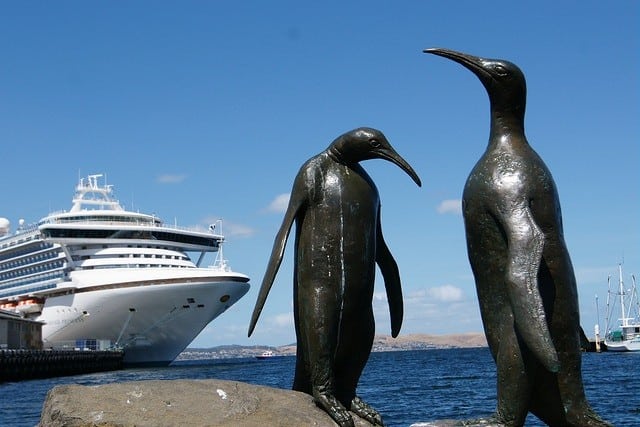 If you love the outdoors and wildlife or are an adventure holiday fan, a cruise may not seem like the ideal holiday for you.  But there are a few cruise destinations around the world that offer both luxury and something different.  Here are five ideas to inspire you to book yourself a luxury cruise for your next vacation.
Australia and New Zealand
Tours around Australia and New Zealand offer the chance to see some amazing scenery, wildlife and also visit some of the top spots around these two Southern Hemisphere countries.  Visit cities such as Sydney and Melbourne in Australia and Dunedin and Auckland in New Zealand as well locations such as the famous Bondi Beach and the island of Tasmania.  For northern areas, April to September is a good time to travel while March to August is best for the more southern locations.  Head to New Zealand in December to March for the driest months.
Japan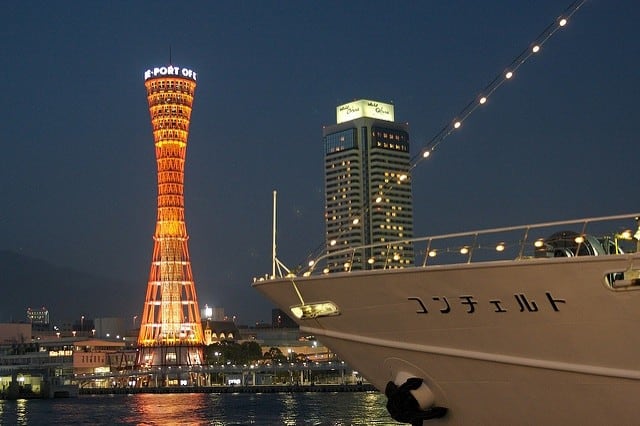 The ancient cities of Japan are just part of the attraction of taking a cruise around this country.  Top spots to visit include the capital Tokyo, with its brilliant blend of historic buildings and cutting-edge technology that sums up much of Japan.  Other locations to look to visit include Kagoshima on the southern edge of Kyushu with its palms trees and beautiful sea views.  Hakodate is another popular spot where you can visit the Mount Hakodate Observatory looking out over the sea.
Galapagos
For wildlife fans, the fascinating islands of the Galapagos are one of the dream cruises available.  Here you can see species of animal not found anywhere else in the world including giant tortoises, penguins and hilarious looking blue-footed boobies (a type of bird).  Each island has its own species so there is plenty to see.  December to May are the best times to visit when the seas are calmest and the animals most active.
Central and South America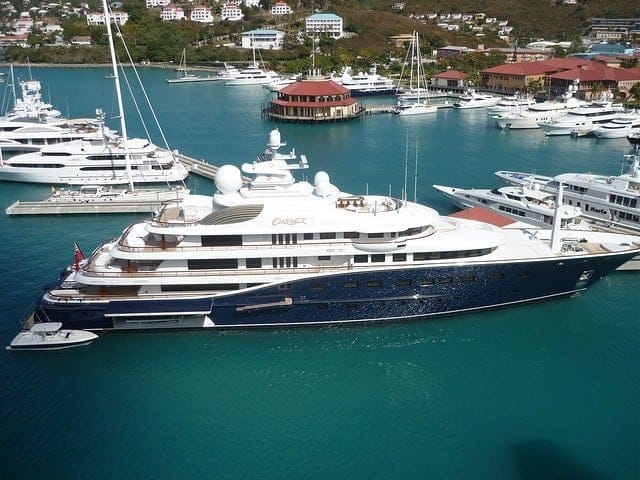 While many people have experienced a Caribbean cruise, there is also plenty to see and do on the mainland of Central American and down into South America.  You can even find large cruise ships that can travel a distance up the Amazon River, being that it is so wide and deep.  Look for expeditions that allow you to visit Mayan ruins in Mexico or go kayaking in sea caves.  And there is the rich wildlife of the area to enjoy – monkeys, parrots and big cats to name just a few.  You can even find a cruise that takes you through the famous Panama Canal and across to the Pacific coast.
Antarctica
Antarctica might not be somewhere you associated with a cruise, but it is becoming a popular destination for people who want to go somewhere different.  There are places like the Falkland Islands and South Georgia as well as parts of Antarctica itself.  The wildlife is a big draw for people with elephant seals, fur seals and an amazing amount of bird life – who can resist penguins?  It is also a good chance to see historic locations associated with polar exploration.

We have been wearing out our jandals (Kiwi for flip-flops) on our travel adventures around the world since 2009. We think our blog is thought provoking and a little witty. But we have been proven wrong before. Find out more about us here...