We love market places. That crazy scene of ordered chaos that spreads through the clogged and narrow alleyways of many Eastern European and Middle Eastern cities around the world.
And the Istanbul Spice Markets is one of the crazier local markets we have been in.
Istanbul Spice Markets – Photo Essay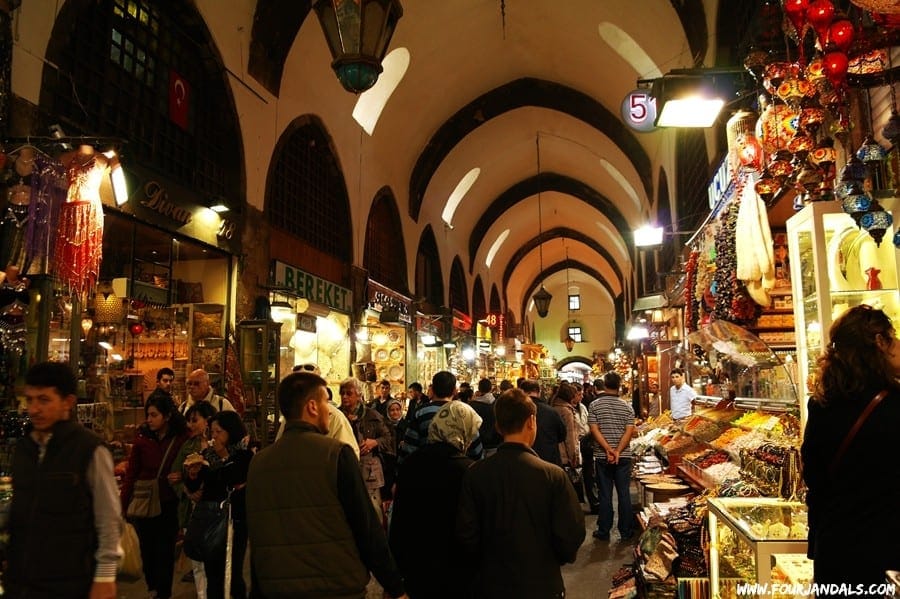 The hustle and bustle as locals go about their daily lives while tourists stumble around in the way of everyone. Shop keepers call out their specials and try to sell their wares to every passerby that sends a shy glance their way.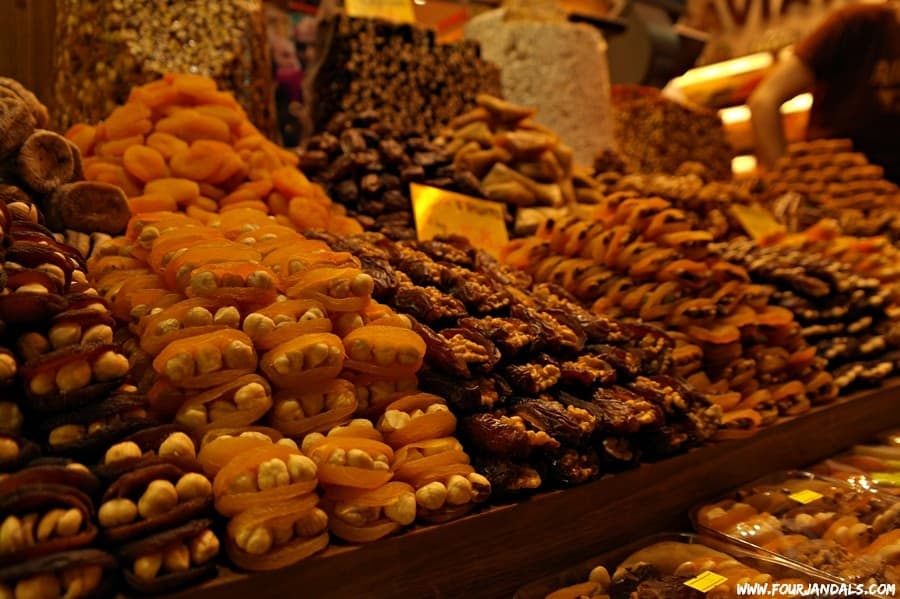 The delectable smells from fresh produce and spices spreads through the hot sticky air. Shirts cling to our backs as the heat seems unable to escape from beneath the high arched dome ceilings above.
It comes as no surprise then that one of the first places we drop into is the Istanbul spice market.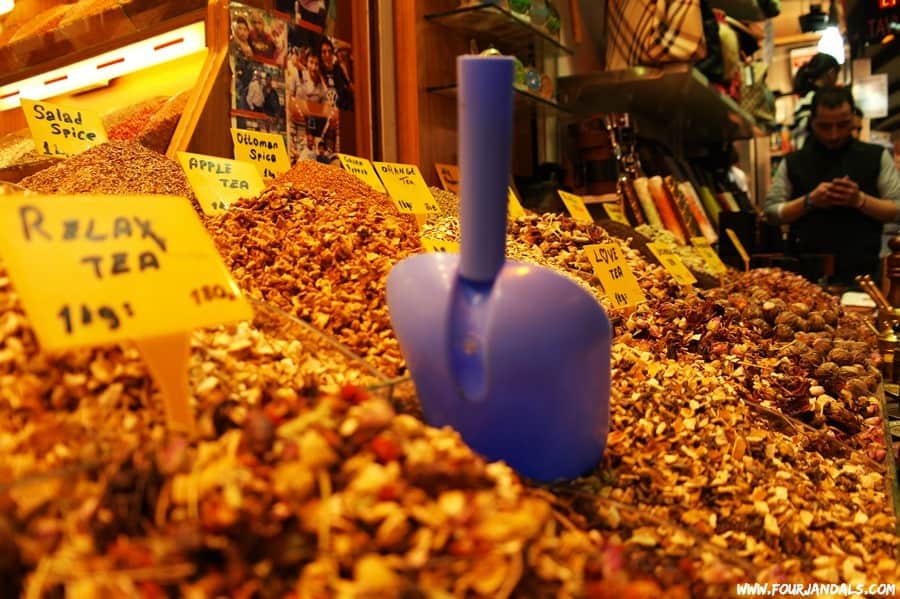 We instantly fell in love with the first shopkeeper after he handed us delectable and chewy slabs of Turkish delight. You can definitely taste why it got it's name! And sharing Chai Tea with them is a delight in itself.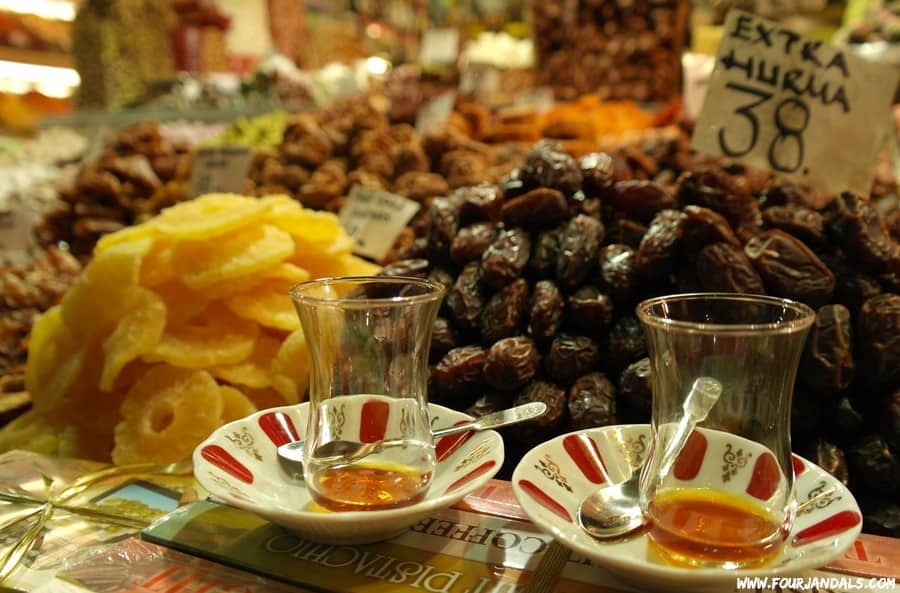 Downing a glass of fresh orange juice to wash away the sticky pistachio's from the Turkish delight we meandered our way through the many criss-crossing alleyways.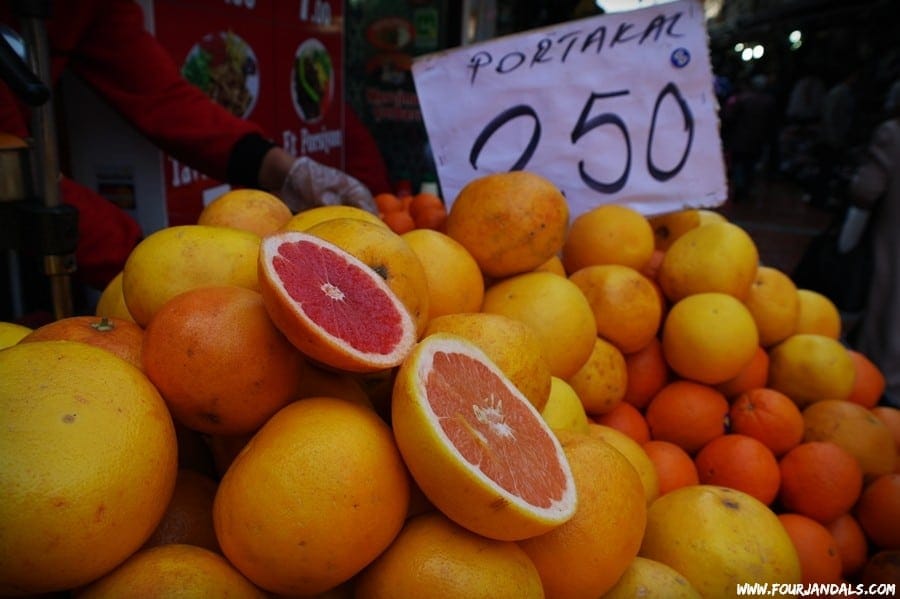 We wish that we didn't have to backpack around for another 10 days so that we could have brought some of the spices to take home and cook with. Saffron, ginger, paprika and chilly all beg to be added to future culinary delights.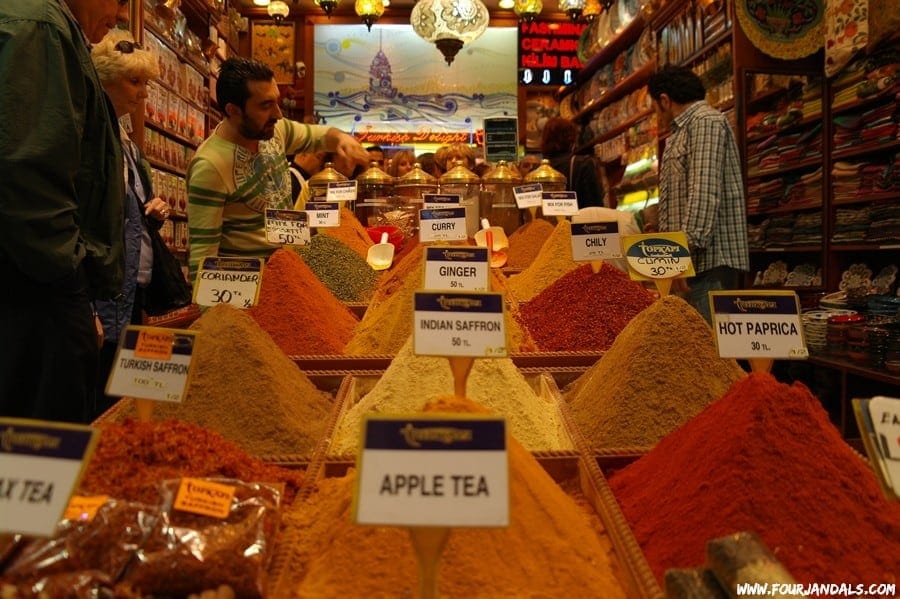 It was pretty hard to drag Adela away from these gorgeous twinkling lamps. The only saving grace was convincing her that she was going to have to sacrifice one of her many scarves to fit it in her backpack.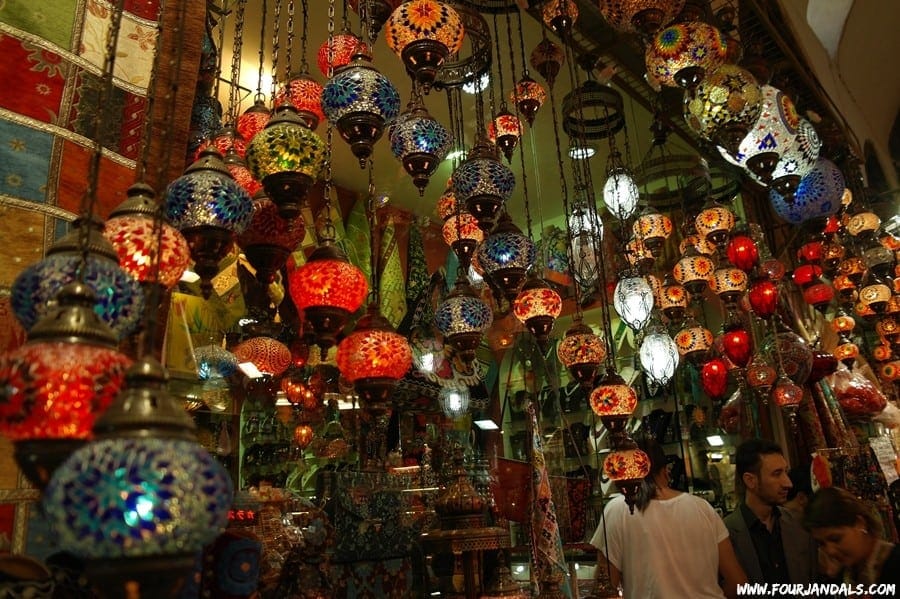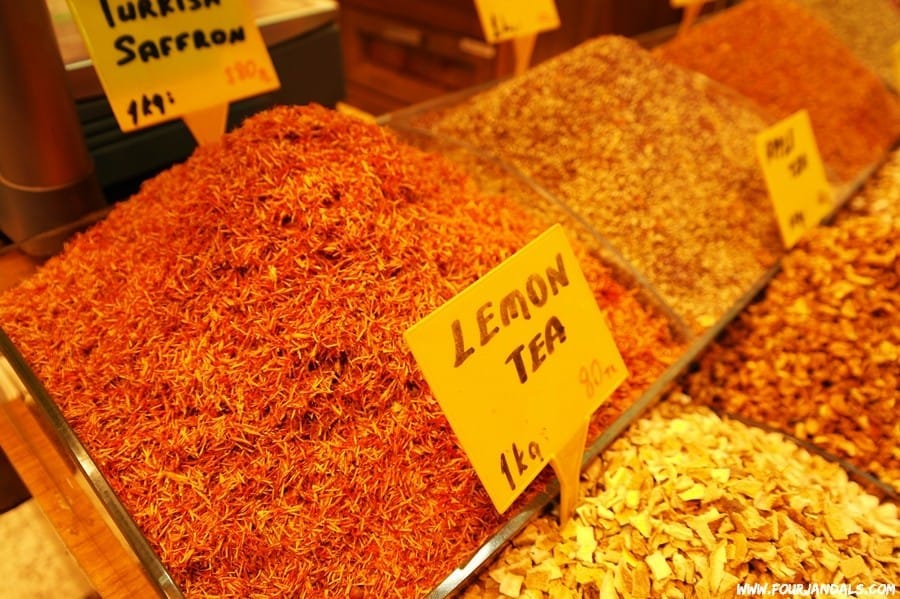 With doggy bags packed and sweet-tooths satisfied it was time to head back into the fresh air.
Definitely think we will be back tomorrow to the Istanbul Spice Market and are really hoping that they have markets along the southern shoreline that we can indulge our five senses in while on our Busabout Sail Turkey cruise.