Everyone we had talked to before we arrived in Barcelona couldn't stop raving about it. After two months of travel in Italy and Spain we thought it would be a great way to wrap up our summer travel.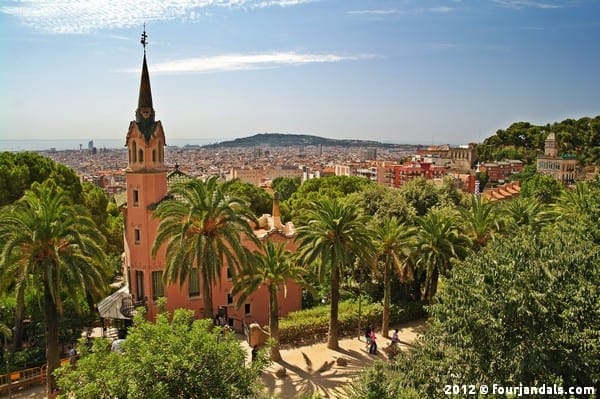 What we hadn't counted on was that we might not enjoy our time there.
The problem was that we were buggered. We had forgotten how hard travelling can be. Living out of a backpack everyday and being on the go is freaking hard. By the time we arrived in Barcelona we were actually looking forward to our return to Edinburgh for a bit of rest and catching up on things we had been neglecting.
Not only were we exhausted but we had also chosen to visit during the height of the silly summer tourist season. The crowds were ridiculous, pick-pocketers created paranoia, the heat was unbearable and the prices were mind boggling. I'm still not sure how booze can double and even triple in price from the west to east coast of Spain.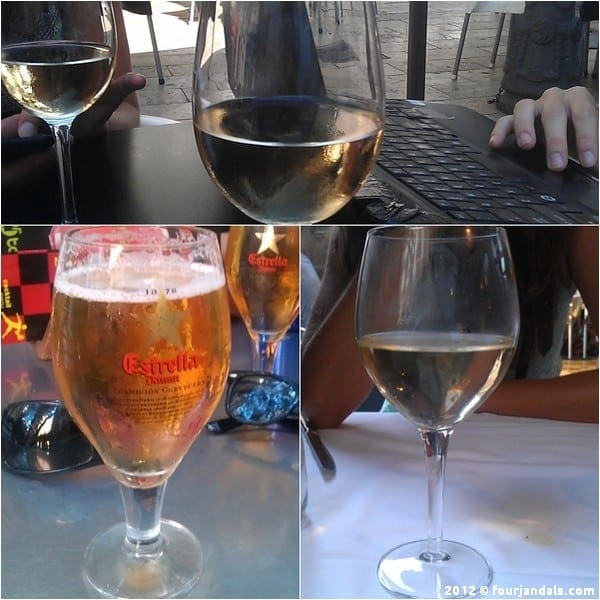 On our first day after only 2 hours on the streets of Barcelona we had already given up and retired back to our Wimdu accommodation. We didn't know what to do. We still had 3 days left and we weren't keen to get out there again.
We realised that we were sick of being tourists!
We had visited the tourist hot spots like Parc Gaudi but we didn't want to be surrounded by others with no room to think. We didn't know what to do.
Waking on the last morning with a grimace we decided to give Barcelona one last chance. After hearing that the local  farmers market, Mercat de la Boqueria, was very good and considering we love visiting local markets we couldn't miss them.
Ignoring the crowds near the entrance we elbowed our way in. Suddenly our mood changed. We felt at ease again.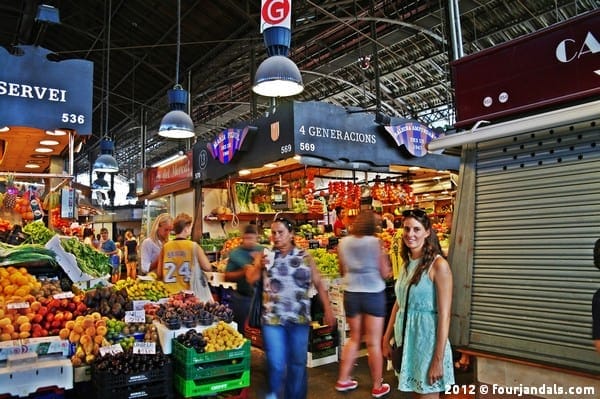 The mouthwatering smells wafting from the different stalls dragged us deeper into the gloom. Fresh produce filled the trays around us and we could browse to our hearts content.
We filled our growling bellies with a huge vegan falafel salad. Slurped down one of the many colourful freshly squeezed juices and we began to feel revived.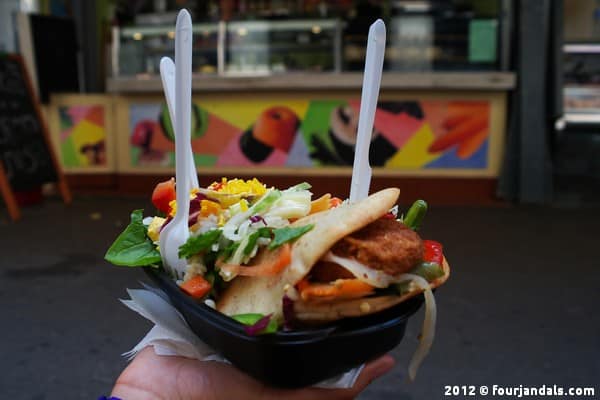 Our five senses had been reawakened and our passion for travel was slowly rekindled. We actually wanted to explore Barcelona. We wanted to find things to do in this city that we actually wanted to see. Not be trapped on the horribly crowded La Rambla street.
To find the hidden spots we needed to discover Barcelona's hidden pulse. And in our opinion the best way to explore the different layers of a city (apart from reading our travel blog of course) is by joining a walking tour. After joining the Travel Bar free walking tour we can highly recommend them as well. Just make sure that at the end of you tip the guide what you think the tour is worth.
Winding through the narrow alleyways of the Gothic Quarter with our small tour group we were treated to stories of terror, love, sorrow and joy. We saw and heard things that we would never have found ourselves.
Did you know there are Roman ruins hidden in someones courtyard in the heart of Barcelona?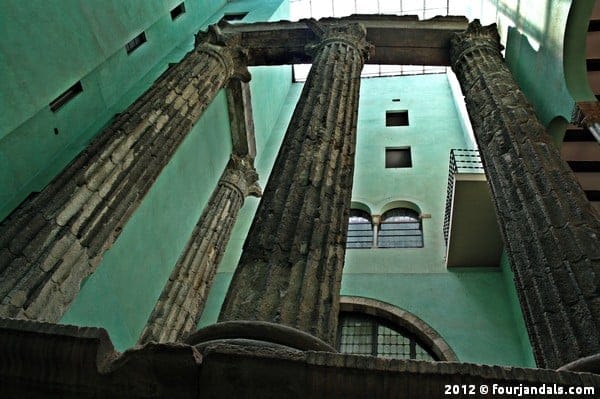 Instead of going with the tourist hordes or even battling against the unrelenting waves of tour buses spewing their cargo onto the streets of Barcelona we needed to get away from them completely.
Switching gears, quite literally, we headed to the beachfront on a pair of hire bikes. Cycling along the waterfront with ice creams in hand with the salty breeze whipping back our hair is how we prefer to travel. We don't like being squeezed in to the middle of sweaty crowds on busy streets.
With hundreds of kilometers of dedicated cycle tracks around Barcelona, cycling is the perfect way to move quickly across the city. It allows you time to chill out at your destination rather than snapping the compulsory photos and moving on.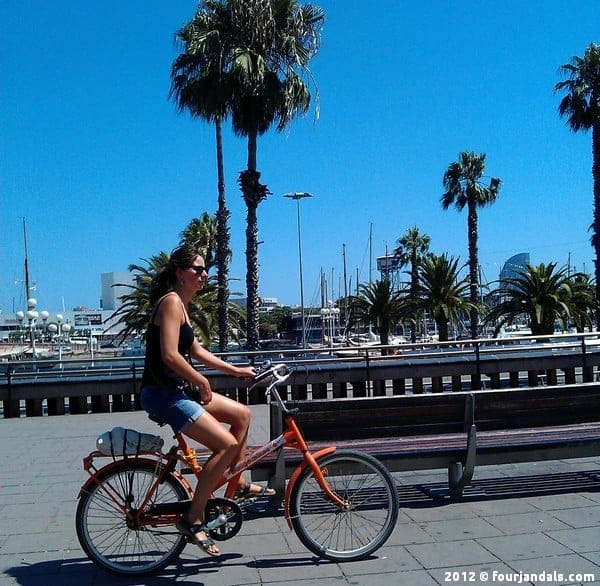 The final tick for Barcelona came from a last minute decision to join a paella cooking class. We love Spanish food so learning to cook one of our favourite dishes in Spain seemed like the perfect end to our few days in Barcelona.
Making our own sangria and eating piles of traditional seafood paella still hot from the dish will be remembered fondly for many years to come.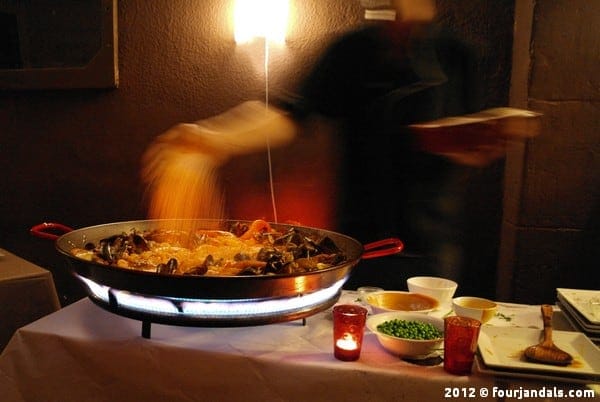 After a month of travelling in small towns in Spain we had somehow forgotten how we like to travel in cities. Because of this we nearly gave up on Barcelona. But by remembering what we enjoy and how we like to travel we actually would return to Barcelona if we get the chance again.
Have you been to Barcelona? Did you enjoy it?