Driving in the Scottish Highlands
With it's stunning scenery driving in the Scottish Highlands is one experience you have to try if you ever visit Scotland.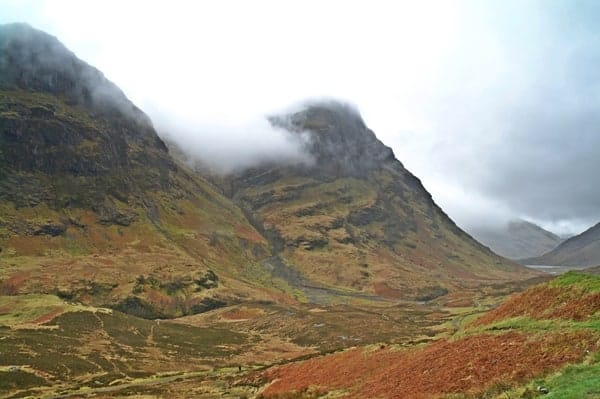 Driving in the Scottish Highlands is one experience you have to try if you ever visit Scotland.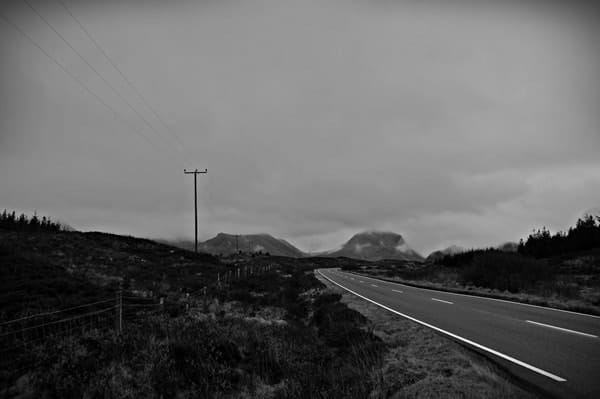 The roads seem to wind endlessly into the mist that descends like an impenetrable shield from the towering peaks above. The tyres splash across the uneven road surface and your wipers batter the constant rain from the windscreen.
The cars demister blasts warm air inside to keep the growing patches of condensation to a manageable level.
Suddenly a finger of sunshine pierces the black and grey shield of clouds and hits the valley floor. In an instant your view clears and a magical scene opens up before your very eyes. The moisture from the rain glistens on distant grasses like the light bouncing of a rough cut diamond.
While the gazillion waterfalls run from unseen natural springs into every gulley. Whether they are tiny trickling slithers that have to flow around obstructions or thundering cascades of white water that tumble over precipices they all have something in common. They all add to the wildness of the Scottish highlands. With each waterfall creating a beautiful contrast against the jagged granite rocks.
The mottle red, yellow, brown, green, black and grey colours somehow leap off the hillsides. And you struggle to keep your eyes on the road as your mouth opens in awe. Before you know it, it's time to pull over and take some photos. Again.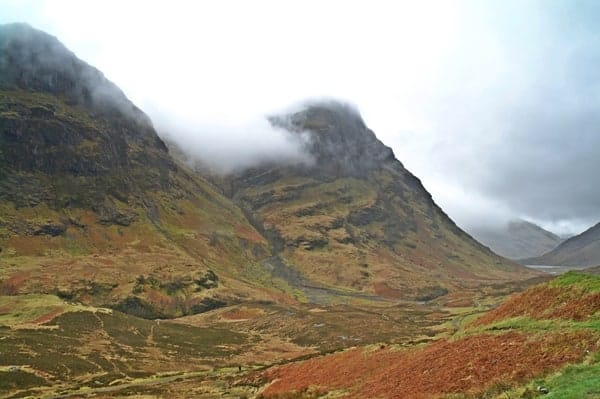 This is driving in the Scottish Highlands at it's best.
If you have ever had the opportunity to escape to Scotland to follow in William Wallace's footsteps, or even Harry Potter's, then hopefully you have had the chance to drive in the Scottish Highlands. Sure Edinburgh is fantastic with it's Castle overlooking the city centre and walking Arthurs Seat is perfect for stretching the legs.
But nothing compares to hopping in the car and heading north to explore the many backcountry roads in the Scottish Highlands.
Over every hill, around every bend and through every village there are picturesque vistas to keep even the most jaded landscape lover happy. Plus you will more than likely meet a few cute Highland Cows as well!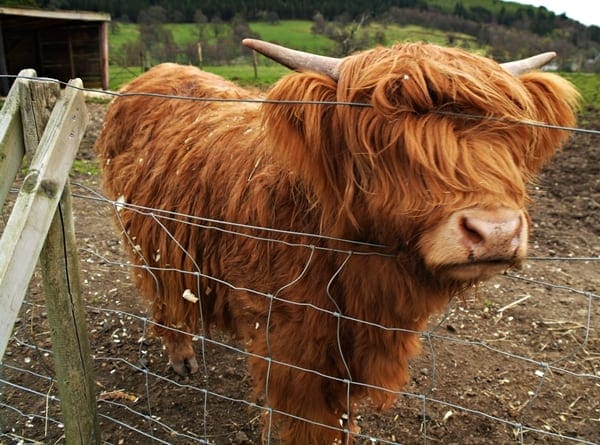 To be honest I don't know how such a wild and barren landscape can be beautiful. There are hardly any trees. The grasses and shrubs barely reach knee high. And the weather as described above seems to be a common factor.
Add to this the freezing cold winds blown south from the Arctic circle and you really have a recipe for a bleak and desolate landscape. But somehow they all work together to create something special.
So tips to driving in the Scottish Highlands?
There are rest areas and pullover bays everywhere so that you can take it slow which we highly recommend. Most likely you will have to anyway with the huge number of caravans and buses slowing the procession of constant tourist traffic.
The only problem with taking it slow is that a 5 hour drive can quickly turn into a 12 hour epic road trip like we recently discovered on the way to the Isle of Skye. And stopping every half hour can really take it's toll on the driver.
Stretch your legs and get out of the car. Sure the Scottish Highlands look great from the road. But there are literally thousands of pathways for you to explore. Even if it is just a 10 minute stroll to a waterfall you will see more than the average tourist.
Watch out for some of the single track roads. Most of them are barely wide enough for one car. Luckily there are plenty of passing areas so drive slow and be courteous to the other drivers. There is nothing worse than trying to reverse along a twisty road in the dark!
In winter many of the roads will be covered in snow and ice. So again take your time, be safe and enjoy the scenery.
A final word of wisdom; Dress appropriately as the weather can change in a blink of an eye up here!
Making the Most of a Trip to Monaco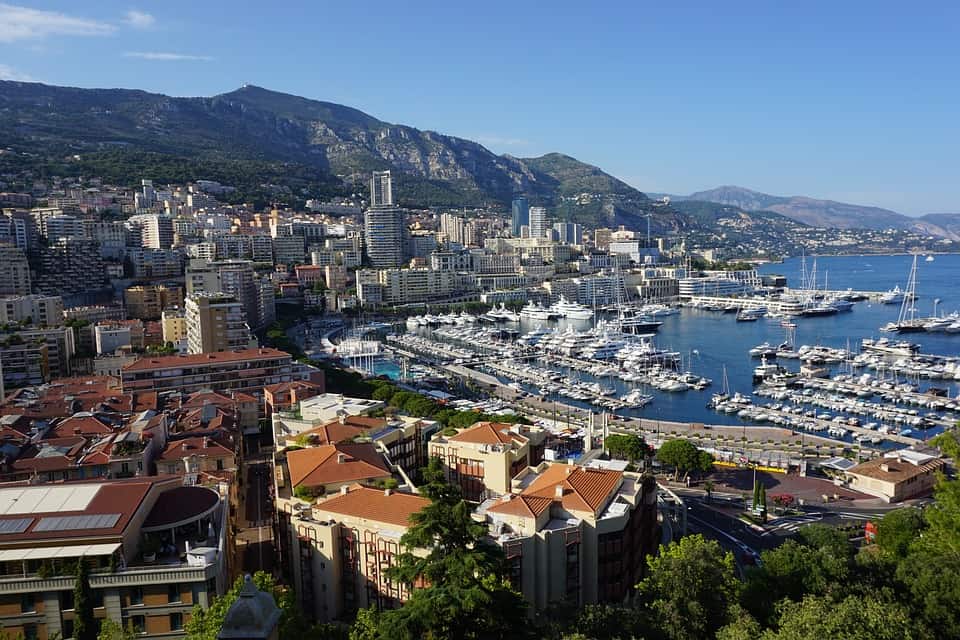 Monaco is one of the hottest destinations in travel right now, and there has never been a better time to explore the principality that attracts over 320,000 visitors a year from all around the world. While Princess Grace Kelly of Monaco helped plant Monaco firmly on the movie-goers map, and the winding roads and glorious hill-scapes send our minds back to James Bond-esque car rides, there is another side to Monaco that gives itself as the perfect stopover for the adventure holiday-maker.
Monaco in Brief
Nestled on the French coast on the Mediterranean Riviera, Monaco is the richest nation in the world – not just for the celebrity yachts and sports cars that glint in the Monegasque sun – as according to The World Bank, the people of Monaco earn more per capita than any other nation, which is evidenced in how luxurious a place it is. But, it doesn't just have to be a destination for those with laden pockets. With a population of around 30,000, Monaco was founded as a colony of Genoa in 1215. The House of Grimaldi presided over Monaco ever since (with a brief period of French rule from 1789 to 1814) – with the Prince of Monaco acting as supreme ruler. That is until 1911, when Monaco became a constitutional government, with the monarchy acting as a figurehead, much like Great Britain's. But what can be done in Monaco?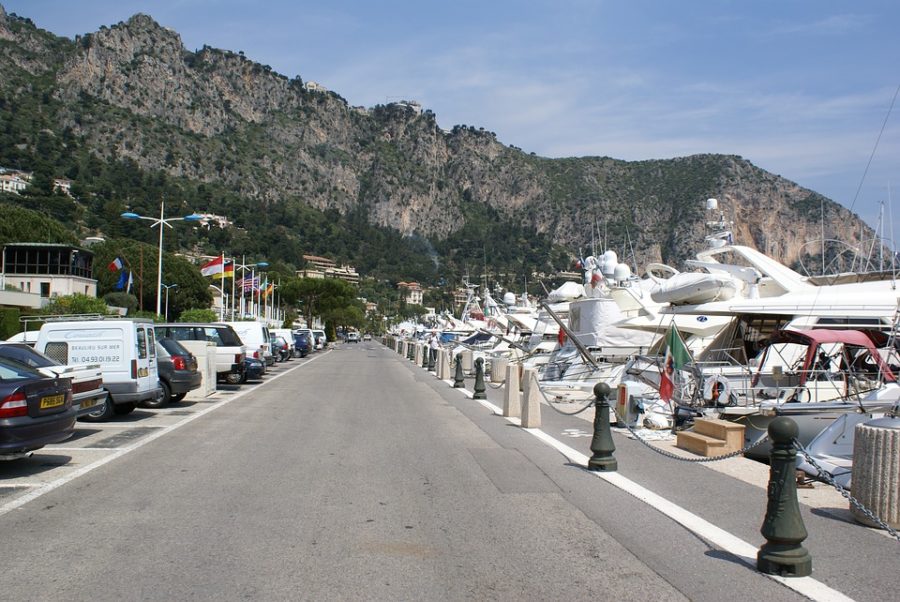 SOURCE: Pixabay
Formula One
Monaco, of course, is well known for the Monaco Grand Prix, a Formula 1 race held annually on the Circuit de Monaco. Begun in 1929, and forming 1/3 of the Triple Crown of Motorsport, the race is considered one of the most prestigious in the world. The streets of Monaco are transformed into the circuit, which makes it naturally one of the most dangerous and difficult to manoeuvre through in the world. The track changes, corners, and elevations combine with the luxurious atmosphere to make the winner of the tournament extremely lauded over. While participants clearly can't rock up to join the race, finding your wheels on the same streets is a sure adrenaline burst, especially for sports fans.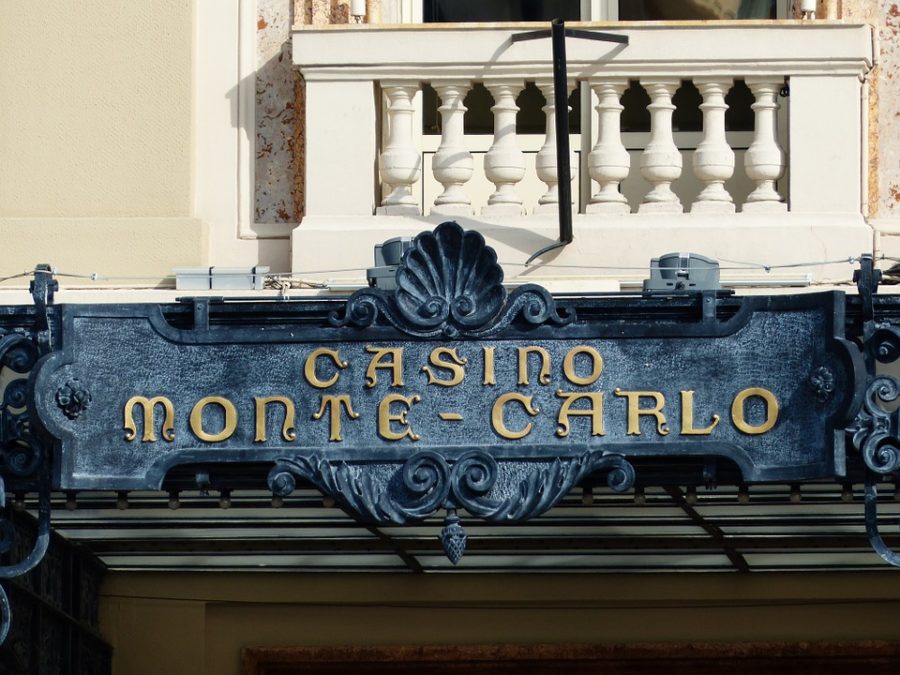 SOURCE: Pixabay
Nightlife
Thanks in part to Casino Royale, Monaco is on the map for the extensive connection it has to casinos, and more specifically the iconic Casino Monte Carlo, that the nightlife of the city-state revolves around. In the beginning of roulette, the wheel had been modified in order to ensure the player's odds were high enough to have a chance of winning with the single zero machine, Monaco accepted the game developed by Louis Blanc of Germany. Until 1933, roulette was played exclusively in Monaco, and the game helped place Monaco on the map for being a high stakes, exuberant place. As such, the roulette wheel was at the centre of the night out, that spilled into nearby bars and clubs. Monaco continues this tradition of bustling bars and celebrity-spotting clubs, replete with live music, cabaret events, and special guests, with the Living Room and La Racasse providing as glamorous an evening as James Bond would indulge in.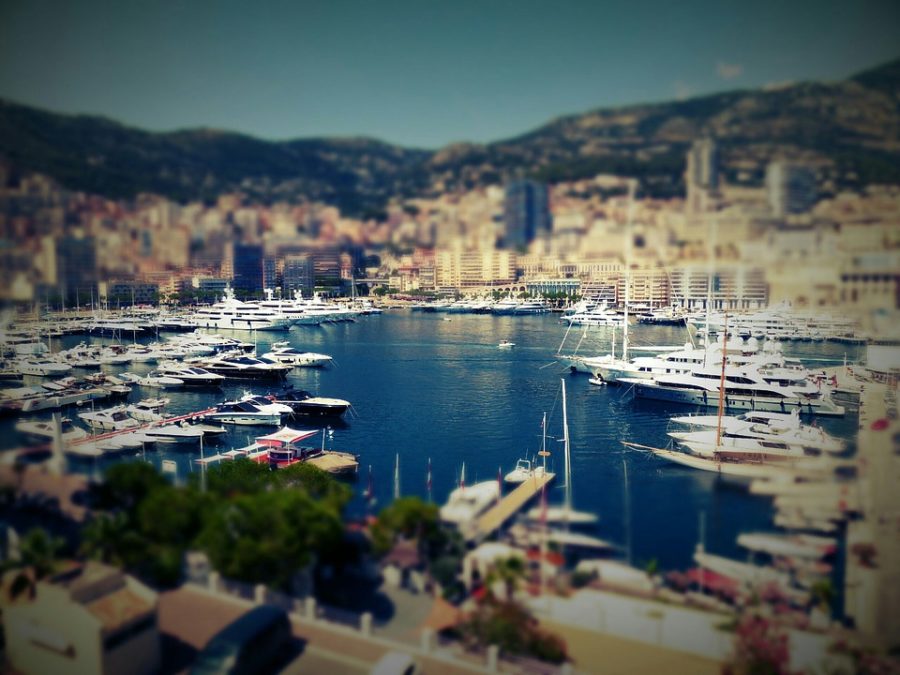 SOURCE: Pixabay
Water-sports
Located on the Avenue de Princess Grace, Lavrotto Beach is home to not only beautifully clear water and scorching sand, but a variety of water-sports for the nautical adventurer. From canoeing and kayaking under The Rock, to snorkelling and scuba diving to discover the shoals that live beneath the deluxe city-state and rival those of the Great Barrier Reef. For those who are into faster experiences, jet skis are available to cruise the blue lagoon, and flyboarding can be done in the bay. Motorised water-sports are extremely popular and an easy way to get that heart rate going.
Seeing Monaco from the Sky
France is extremely popular for its hot air balloon rides, and Monaco has adopted this pastime as well. The perfect way to take all 202 hectares in is to soar above it propelling by a canister of liquid propane gas. The hot air balloon ride can be as exciting or as leisurely as you make it, and can form the basis of a picnic high in the sky. Alternatively, you can don your swimsuit and hop onto a parachute behind a speedboat, to see Monaco from above while parasailing. Both methods allow you to feel the wind in your hair and witness the beauty of Monaco.
Monaco is a magnificent place; and a definite spot for anyone wanting an exciting break – just a short trip down from France, and a perfect stop for any time from a day to a week. While the excitement may differ from bouldering and white water rafting, the thrill in the air of being amongst the yachts, the beautiful scenery, and the scent of celebrity is enough to get hearts racing.
5 Unmissable Northern Ireland Attractions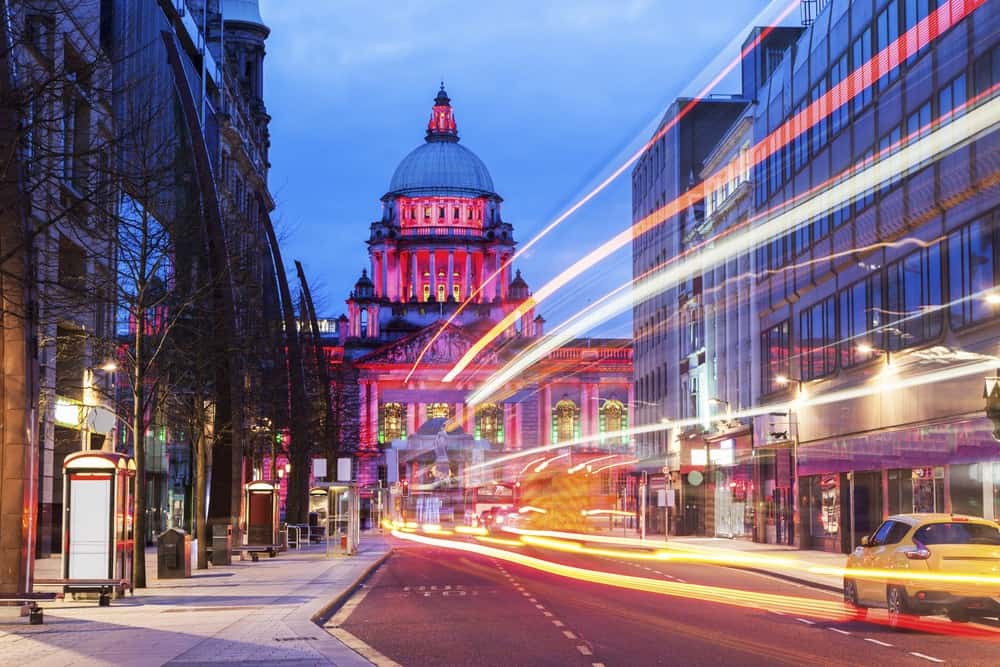 Northern Ireland is a beautiful part of the world, yet one which often lies off the usual tourist track. However, there are many great places to visit and things to see and do in this region – offering the perfect getaway from packed tourist destinations and a chance to see a largely unspoiled natural landscape.
Despite this, there are still many different attractions within the area that are well worth a visit. From city scenes to geological wonders, the sheer versatility means that there is guaranteed to be something for everyone in the region.
If you are thinking of paying Northern Ireland a visit, here are five of the best attractions that the area has to offer – just waiting for you to arrive!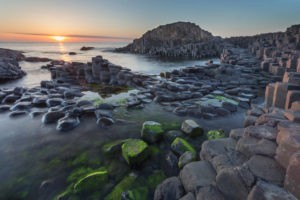 Giant's Causeway
Instantly recognisable and famed across the world, the Giant's Causeway is a definite must-see. Northern Ireland's only UNESCO world heritage site, the Causeway is a unique example of natural beauty and wonder. Take time out of your schedule to explore, clambering over the rocks and discovering the science, myths and legends behind this ancient monument. A Giant's Causeway tour also makes the ideal way to learn about the Causeway and get to know the area, as you are shown around by a knowledgeable tour guide.
Belfast
Northern Ireland's capital, Belfast is a city steeped in years of history. Boasting plenty of varied attractions, there is guaranteed to be something to suit every taste in Belfast. Spend some time wandering the streets and exploring the city's shops and eateries, or instead, head out and visit one of the dedicated tourist attractions. As the birthplace of the ill-fated Titanic, history buffs are sure to enjoy a visit to Titanic Belfast, the museum which commemorates the ship and the tragedy that followed her maiden launch. Alternatively, a visit to Crumlin Road Gaol is another favourite on Belfast's tourist trail. Explore the gaol and learn all about its rich history, right through to its eventual closure as a working prison in 1996.
Murlough National Nature Reserve
For those who prefer a taste of the great outdoors, head out to the stunning landscape of Murlough National Nature Reserve and spend some time getting back to grips with nature. Ideal for a fun-filled family day out or a relaxing day spent exploring, the reserve offers the perfect example of an unspoiled wilderness situated in the picturesque Irish countryside. There are plenty of walking routes and trails dotted across the reserve, so pick your favourite and head off to explore more of the beautiful scenery!
Dunluce Castle
Brooding and full of a unique atmosphere, Dunluce Castle is a perfect example of cultural history and architecture. Located on the coast, this impressive ruin offers stunning views across the water and is also an understandable favourite among budding photographers. A must-see landmark along the Antrim coast, the castle offers a real mix of Irish history and different time periods.
Derry
Perfectly combining tradition and history with a quirky, contemporary twist, Derry is Northern Ireland's second-largest city – a city with something to suit everyone. From its vast array of quaint cafes and eateries to the traditional architecture, history buffs are sure to want to pay Derry a visit. If you do decide to head down to Derry, make sure not to miss the historic city walls. Striking and memorable yet also enlightening, a walk around the walls is sure to help you step back in time and discover Derry's past and rich history.
Are you feeling inspired? These are just a few of the many exciting places to visit on offer within the region. Northern Ireland truly is a hidden gem – why not discover the beauty of this area for yourself on your next trip?
Worlds' Best Surfing Breaks: Lanzarote's El Quemao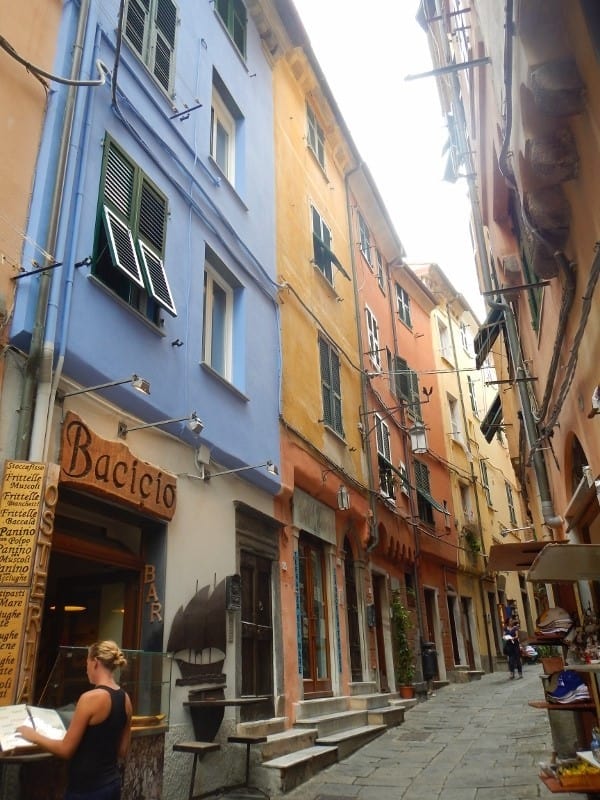 Lanzarote plays host to some serious, world-class level surfing. The volcanic island rises straight up through the water, and because it lacks a continental shelf the waves it gets from the Atlantic are completely unobstructed. With low precipitation, balmy winds and endless sunshine, this laid-back island is every surfer dude's dream.
In the northwest, El Quemao is a commanding left and right-hand reef break. You can experience colossal swells of up to five metres high, rivalling those in Hawaii. This area is meant for the expert. The waves continuously form quick tubes with vertical descents, perfect to enter, descend and ride the tube.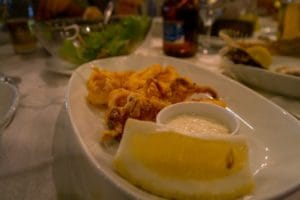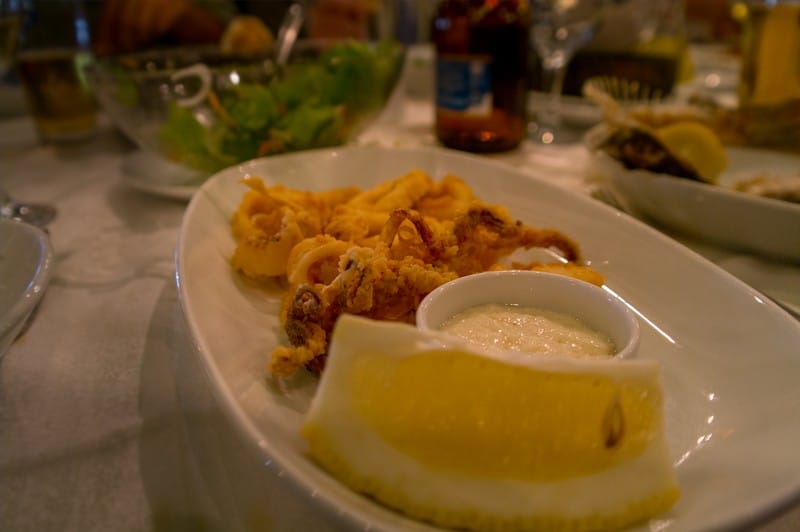 Seven of the Best Restaurants on Lanzarote
Table Arrcife Known for their burgers, tapas and their large selection of beer.
Casa de la Playa, Arrieta Go for authentic Canarian seafood cuisine overlooking the beach.
El Mirador, Playa Blanca Enjoy seafood by the ocean!
Cofradia de Pescadores, Playa Blanca Specialising in seafood; ask for the fresh fish of the day.
Restaurante del Diablo, Timanfaya This lunch-only restaurant utilises volcanic heat to cook their various meat dishes.
El Tenique, Tiagua They offer delicious meat fare. Their popular Cabra is served on Sundays.
El Chupadero, La Geria Situated in wine country, enjoy a glass of vino, tapas and live music.
Hippy Holidays – Low Impact Lanzarote
Pack a lunch and explore former Hippy Heaven, Papagayo, by bike. There is a family-friendly beach with calmer waters to paddle in and swim. There are also out-of-the-way places for older children to explore.
Visit Timanfaya National Park. It is 50 km² of expansive plains, volcanic ash, fossilised lava, geysers and boulders. Amp up the exotic by joining a Camel Train to explore this region.
Consider getting around by bicycle to get exploring areas off the beaten path, as well as beaches, finding smaller towns and farmers' markets.
Fancy a Holiday in Malta? Now You Can Fly from Southend
As of October 29, 2017, EasyJet is scheduled to fly twice weekly from London Southend Airport to Malta year-round. London Southend has its own train station that runs up to six trains per hour to and from central London. This will carry passengers from Essex to the South End.
Malta, south of Sicily, has grown in popularity. The weather is great year-round (19 to 30 degrees). It is also the home of three World Heritage Sites.
Inland from Alicante: Seven Out-of-the-Way Places
Alcoy Here you will find Barchell Castle, the convent of St. Augusti and church of Santa Maria. The Moors and Christians festival is a must see.
Le Romana See cave houses; there are some cave properties currently in use.
Aspe Grapes grown in this region are tied to a custom of eating 12 grapes at New Years.
Cocentaina While at the village of La Villa, visit the Comtat Palace.
Ontinyent Archaeological finds around the area date back to the Bronze Age and Iberian period.
Bocairent Cobbled streets and architecture allow you to see what life was like many centuries ago.
Guadalest Go see the castle of San Jose. Access to this fortress is via a natural tunnel through the rocks.
Benidorm by Drone
Viewing Benidorm by a drone shows the magnificence of this area. The ocean is a stunning blue-green; the eye never tires of it. Numerous apartments and hotels hug the beaches of Playa Poniente and Playa Levante. In between these seafronts lies the Canfali vantage point with the majestic Mal Pas cove at its foot. You can also see the energetic lights of theme parks. Benidorm has five of them. The Las Vegas-style Benidorm Palace can also be seen. The beautiful Villaitana golf course looks smaller than its actual two 18-hole golf courses. These landmarks invite you to come and play.
Responsible Travel – Surfing in Lanzarote- https://www.responsiblevacation.com/vacations/lanzarote/travel-guide/surfing-in-lanzarote
Surfing in El Quemao http://www.hellocanaryislands.com/surfing/lanzarote/surfing-el-quemao/
Surfinglife.com (by Rich) http://www.surfinglife.com/surfing-in-lanzarote-canary-islands-3/

We have been wearing out our jandals (Kiwi for flip-flops) on our travel adventures around the world since 2009. We think our blog is thought provoking and a little witty. But we have been proven wrong before. Find out more about us here...