ANZAC Day in Gallipoli – A Dedication
A few thoughts and words from our few days attending ANZAC Day in Gallipoli where we commemorated the ANZAC Soldiers killed in World War I.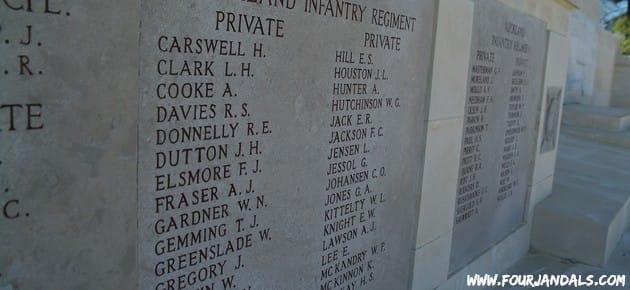 97 years ago on the 25th April 1915 tens of thousands of men and boys, most younger than me,stood on the shores of Gallipoli Peninsula. Britain had asked for something that could never be given back. Britain asked for what are now known as; The ANZACs.
These ANZACs, or more specifically the Australian and New Zealand Army Corps, were lured to the shores of Turkey during World War I by the sense of adventure, travel and the glory of war. What the ANZACs didn't know 97 years ago was that more than 10,000 of them would never see their families again. All in the name of protecting our nations.
For that, we are eternally grateful.
ANZAC Day in Gallipoli
We can only begin to imagine what must have run through the minds of those soldiers as the dawn broke across such a magnificent landscape. Was this the adventure that they sought months ago in New Zealand.
At the beginning, probably. By the end of the first day, I think not.
Sitting in the cold at ANZAC Cove overnight on the 24th April we feel lucky to have our sleeping bags to keep us warm. While all they had was courage and the beginning of what would become the birth of a nations identity.
ANZAC day in Gallipoli is a pilgrimage for Kiwi's and Australian's. Every year thousands of young, and old, travel thousands of kilometers to the same shores that many of our grandfathers and great-grandfathers stood all those years ago. There is a strong need for us to see where our heritage comes from.
The 9 months in the trenches of ANZAC Cove also created strong bonds that have become known as "mateship". It is a bond between those men in the trenches that was born from the need to form a lifeline to your home and family through your friends. Living and dying in such hellish conditions halfway around the world will quickly create that unbreakable bond.
And I believe that is why so many survivors refuse to speak of what happened during World War I.
ANZAC Day in Gallipoli Dawn Service
As the dawn breaks, the darkness that grips ANZAC Cove is broken while the silence is broken by a high pitch Waiata (traditional Maori word for song) welcoming us to the ceremony and commemorating those that were lost. Just as it was on the 25th April 1915 the beautiful shoreline of the Aegan Sea and rugged steep Turkish cliffs at our backs are revealed in the morning light.
Beauty surrounds us everywhere on Gallipoli Peninsula and we cannot comprehend how such a place of stunning wilderness could have seen so much bloodshed. The ground beneath our feet must have run red with the blood spilled from so many ANZAC and Turkish soldiers.
Our sleep filled eyes are quickly forgotten as you suddenly remember what we have come to Gallopoli for. We have come to honour those who fell on distant shores. And honour we do.
Once the dawn service has finished in ANZAC Cove it is a tough3.1 km slog uphill to the Lone Pine, site of the Australian service. And then another 3.2 km further up to Chunuk Bair, the site of the New Zealand service. Huffing and puffing in the early morning light under the scorching sun we have to keep reminding ourselves that this is nothing compared to what our soldiers went through.
I don't know how you could but try to imagine that uphill slog with an 80 pound backpack. Oh yea, don't forget that your friends are falling in the hundreds around you and bullets continue to fly around your head. Any second could be your last. Like I said, pretty hard to imagine.
Reaching the individual and personalised ceremonies is a really special feeling. Being surrounded halfway around the world by thousands of your fellow countrymen is a very moving experience. In fact, there is probably nowhere else in the entire world where New Zealander's and Australian's have such strong ties to a country.
A final thought.
Attending the celebrations, and I use the word celebration for all it is worth as it is a celebration of countries coming together, was a very moving and once in a lifetime experience for us. Being able to share it with our fellow Kiwi's and Australian's will forever hold a special place in my heart.
The most amazing feeling that I took away from the entire experience was that we were not even in our own countries. Here we were standing on the Turkish shoreline remembering a war in which so many of our own soldiers killed Turkish soldiers. But we are continuously welcomed. After so much horror for both sides we are still all able to come together out of a mutual and strong respect for one another.
For that we are thankful.
Lest we forget.
5 Unmissable Northern Ireland Attractions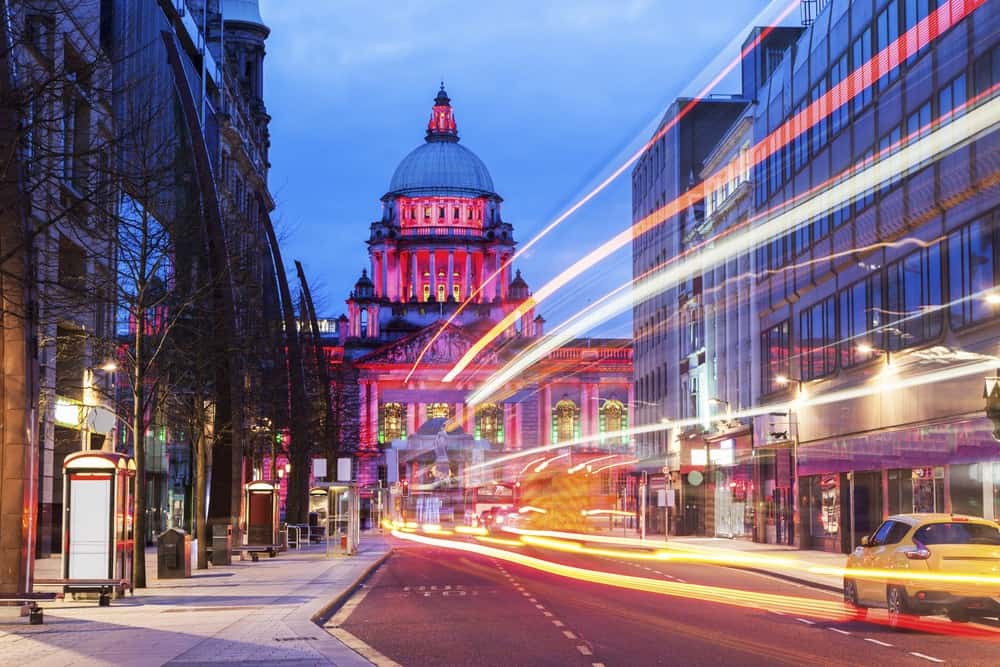 Northern Ireland is a beautiful part of the world, yet one which often lies off the usual tourist track. However, there are many great places to visit and things to see and do in this region – offering the perfect getaway from packed tourist destinations and a chance to see a largely unspoiled natural landscape.
Despite this, there are still many different attractions within the area that are well worth a visit. From city scenes to geological wonders, the sheer versatility means that there is guaranteed to be something for everyone in the region.
If you are thinking of paying Northern Ireland a visit, here are five of the best attractions that the area has to offer – just waiting for you to arrive!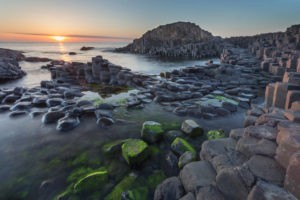 Giant's Causeway
Instantly recognisable and famed across the world, the Giant's Causeway is a definite must-see. Northern Ireland's only UNESCO world heritage site, the Causeway is a unique example of natural beauty and wonder. Take time out of your schedule to explore, clambering over the rocks and discovering the science, myths and legends behind this ancient monument. A Giant's Causeway tour also makes the ideal way to learn about the Causeway and get to know the area, as you are shown around by a knowledgeable tour guide.
Belfast
Northern Ireland's capital, Belfast is a city steeped in years of history. Boasting plenty of varied attractions, there is guaranteed to be something to suit every taste in Belfast. Spend some time wandering the streets and exploring the city's shops and eateries, or instead, head out and visit one of the dedicated tourist attractions. As the birthplace of the ill-fated Titanic, history buffs are sure to enjoy a visit to Titanic Belfast, the museum which commemorates the ship and the tragedy that followed her maiden launch. Alternatively, a visit to Crumlin Road Gaol is another favourite on Belfast's tourist trail. Explore the gaol and learn all about its rich history, right through to its eventual closure as a working prison in 1996.
Murlough National Nature Reserve
For those who prefer a taste of the great outdoors, head out to the stunning landscape of Murlough National Nature Reserve and spend some time getting back to grips with nature. Ideal for a fun-filled family day out or a relaxing day spent exploring, the reserve offers the perfect example of an unspoiled wilderness situated in the picturesque Irish countryside. There are plenty of walking routes and trails dotted across the reserve, so pick your favourite and head off to explore more of the beautiful scenery!
Dunluce Castle
Brooding and full of a unique atmosphere, Dunluce Castle is a perfect example of cultural history and architecture. Located on the coast, this impressive ruin offers stunning views across the water and is also an understandable favourite among budding photographers. A must-see landmark along the Antrim coast, the castle offers a real mix of Irish history and different time periods.
Derry
Perfectly combining tradition and history with a quirky, contemporary twist, Derry is Northern Ireland's second-largest city – a city with something to suit everyone. From its vast array of quaint cafes and eateries to the traditional architecture, history buffs are sure to want to pay Derry a visit. If you do decide to head down to Derry, make sure not to miss the historic city walls. Striking and memorable yet also enlightening, a walk around the walls is sure to help you step back in time and discover Derry's past and rich history.
Are you feeling inspired? These are just a few of the many exciting places to visit on offer within the region. Northern Ireland truly is a hidden gem – why not discover the beauty of this area for yourself on your next trip?
Worlds' Best Surfing Breaks: Lanzarote's El Quemao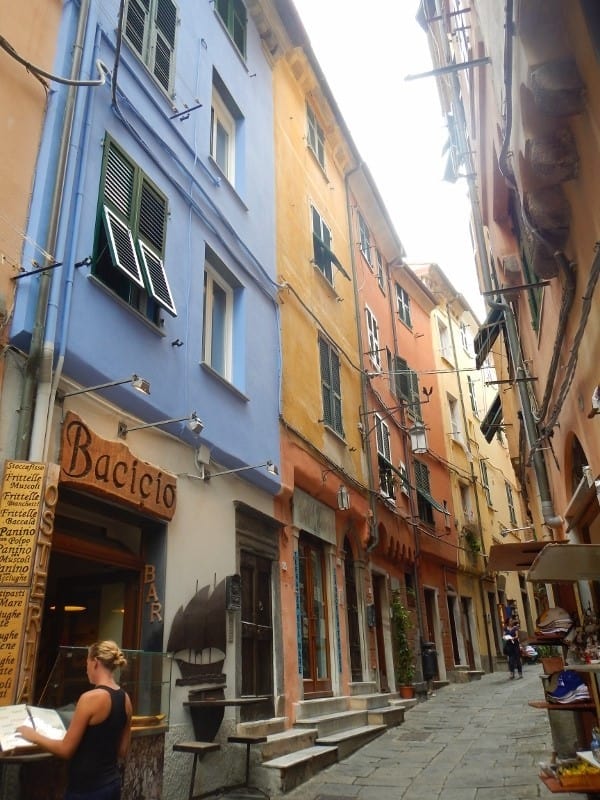 Lanzarote plays host to some serious, world-class level surfing. The volcanic island rises straight up through the water, and because it lacks a continental shelf the waves it gets from the Atlantic are completely unobstructed. With low precipitation, balmy winds and endless sunshine, this laid-back island is every surfer dude's dream.
In the northwest, El Quemao is a commanding left and right-hand reef break. You can experience colossal swells of up to five metres high, rivalling those in Hawaii. This area is meant for the expert. The waves continuously form quick tubes with vertical descents, perfect to enter, descend and ride the tube.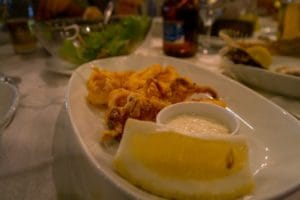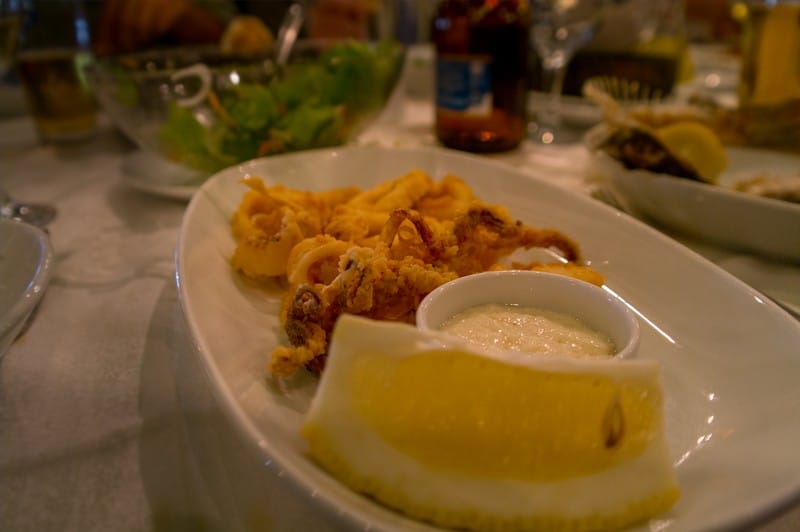 Seven of the Best Restaurants on Lanzarote
Table Arrcife Known for their burgers, tapas and their large selection of beer.
Casa de la Playa, Arrieta Go for authentic Canarian seafood cuisine overlooking the beach.
El Mirador, Playa Blanca Enjoy seafood by the ocean!
Cofradia de Pescadores, Playa Blanca Specialising in seafood; ask for the fresh fish of the day.
Restaurante del Diablo, Timanfaya This lunch-only restaurant utilises volcanic heat to cook their various meat dishes.
El Tenique, Tiagua They offer delicious meat fare. Their popular Cabra is served on Sundays.
El Chupadero, La Geria Situated in wine country, enjoy a glass of vino, tapas and live music.
Hippy Holidays – Low Impact Lanzarote
Pack a lunch and explore former Hippy Heaven, Papagayo, by bike. There is a family-friendly beach with calmer waters to paddle in and swim. There are also out-of-the-way places for older children to explore.
Visit Timanfaya National Park. It is 50 km² of expansive plains, volcanic ash, fossilised lava, geysers and boulders. Amp up the exotic by joining a Camel Train to explore this region.
Consider getting around by bicycle to get exploring areas off the beaten path, as well as beaches, finding smaller towns and farmers' markets.
Fancy a Holiday in Malta? Now You Can Fly from Southend
As of October 29, 2017, EasyJet is scheduled to fly twice weekly from London Southend Airport to Malta year-round. London Southend has its own train station that runs up to six trains per hour to and from central London. This will carry passengers from Essex to the South End.
Malta, south of Sicily, has grown in popularity. The weather is great year-round (19 to 30 degrees). It is also the home of three World Heritage Sites.
Inland from Alicante: Seven Out-of-the-Way Places
Alcoy Here you will find Barchell Castle, the convent of St. Augusti and church of Santa Maria. The Moors and Christians festival is a must see.
Le Romana See cave houses; there are some cave properties currently in use.
Aspe Grapes grown in this region are tied to a custom of eating 12 grapes at New Years.
Cocentaina While at the village of La Villa, visit the Comtat Palace.
Ontinyent Archaeological finds around the area date back to the Bronze Age and Iberian period.
Bocairent Cobbled streets and architecture allow you to see what life was like many centuries ago.
Guadalest Go see the castle of San Jose. Access to this fortress is via a natural tunnel through the rocks.
Benidorm by Drone
Viewing Benidorm by a drone shows the magnificence of this area. The ocean is a stunning blue-green; the eye never tires of it. Numerous apartments and hotels hug the beaches of Playa Poniente and Playa Levante. In between these seafronts lies the Canfali vantage point with the majestic Mal Pas cove at its foot. You can also see the energetic lights of theme parks. Benidorm has five of them. The Las Vegas-style Benidorm Palace can also be seen. The beautiful Villaitana golf course looks smaller than its actual two 18-hole golf courses. These landmarks invite you to come and play.
Responsible Travel – Surfing in Lanzarote- https://www.responsiblevacation.com/vacations/lanzarote/travel-guide/surfing-in-lanzarote
Surfing in El Quemao http://www.hellocanaryislands.com/surfing/lanzarote/surfing-el-quemao/
Surfinglife.com (by Rich) http://www.surfinglife.com/surfing-in-lanzarote-canary-islands-3/
Top of Cappadocia day trek – with Middle Earth Travel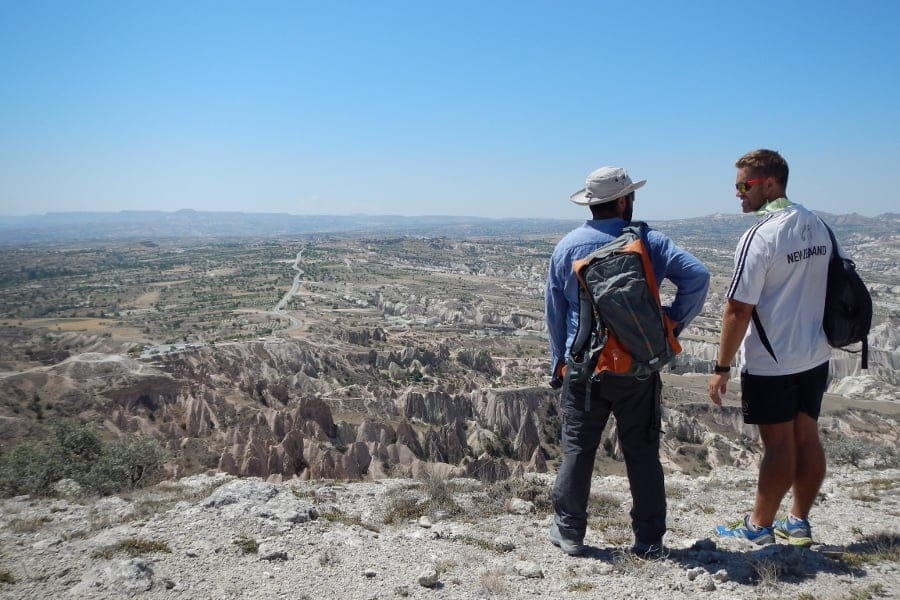 Trekking through the valleys of Cappadocia's fairy chimneys with Middle Earth Travel feels more like the set of a Star Wars movie than a historical region once carved out and lived in by humans. Churches, homes and pigeon houses are scattered throughout the valleys, all waiting to be explored. The best part is, Middle Earth Travel know all the hidden secrets.

Top of Cappadocia day trek – with Middle Earth Travel
On the 26th of July (which just so happens to be my birthday!) Middle Earth Travel took us on their private and guided Top of Cappadocia day trek. From Pasabag, along the top of Cappadocia and down through the Gulludere Rose Valley to Goreme, we trekked 15kms in one day! (We recommend getting your bearings with this map)
Upon arrival to the Middle Earth Offices, we were warmly greeted by our new friend Atil whom we had met a few days earlier while mountain biking through the Kizilcukur Red Valley. We were then introduced to our guide and given a briefing regarding the day. Normally, the Top of Cappadocia tour would start from Çavuşin, however, since we had already explored Çavuşin Castle, they adapted our tour to compensate ensuring we would explore new terrain!
With charged cameras, plenty of water and our running shoes on, we were driven to our starting point of Pasabag. We wandered through the fairy chimneys, coming across camels and markets – then the true hike began.
It was a slow and gentle incline. With no trees to provide shade, I quickly realised why our tour guide had chosen to wear fully covered clothing! As the sweat quickly set in (a waterfall in Moss's case) we snapped away with our cameras and enjoyed the entertaining shapes of Imagine Valley and the amazing view. We also passed a lot of rock piles, which according to our guide mean 'father' and are built to help lead the way.
The higher we trekked, the more breath taking the views became! As we walked along the summit of Bozdag mountain (the Top of Cappadocia) we could see EVERTHING – Pasabag, Çavuşin Castle, Kizilcukur Red Valley, Gulludere Rose Valley and Goreme. We were on the Father of Valleys! After a quick nod of agreement to the guide, we pushed ourselves the extra distance and made our way to the flag, as this HAD to be the highest point and was definitely worth a photo and a selfie or two!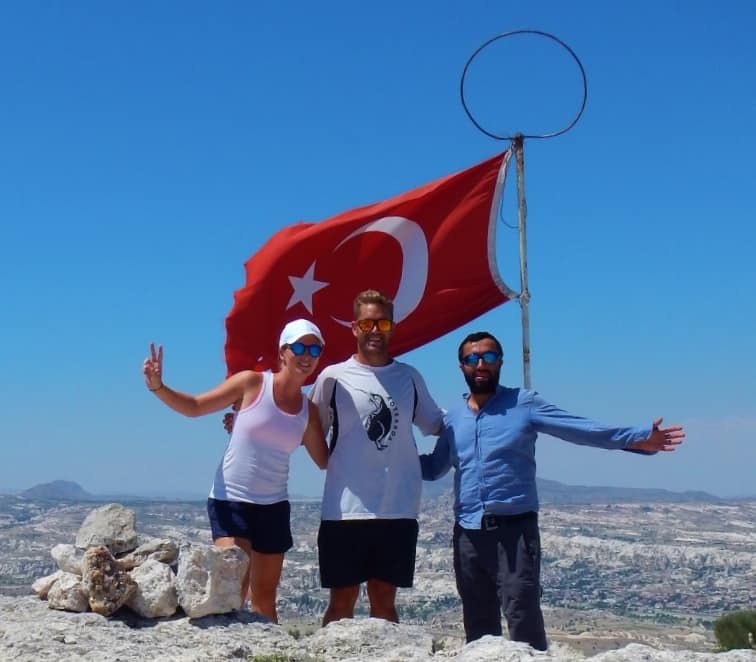 From the flag we looked down upon Aktepe Hill which is known as a popular destination for watching the sun set and could spot Kizilvadi Restaurant, our destination for lunch! Kizilvadi Restaurant is an attraction of its own. With its own historic winery and Grape church, plus some Middle Earth Travel treks even stay there for the night! After having a massive feed of soup, salad and pasta plus a surprise birthday cake, we made our way down into Gulludere Rose Valley.
The scenery is amazing, with strong colours visible in perfect layers on the chimneys, you would wonder what an artist was thinking, had it been a painting. Also, hidden to the side of the track we walked across a little bridge and not expecting anything to be there we were wowed by the massive church carved. It was absolutely huge and hard to believe that its most recent use has been as a pigeon house!
Middle Earth Travel Review
The team at Middle Earth Travel were extremely knowledgeable and certainly know Cappadocia's hidden secrets. They have friendships with local tea garden owners which is also of benefit as it gained us entry to locked churches and hidden rooms that we would not have otherwise seen.
We covered a lot of ground, however we did not feel rushed. The whole day focused on showing us the region, therefore we had as much time as we needed to explore each church and to take 'just one more photo'.
It wasn't all about trekking. With a whole day and 15kms to cover, there were a few silly poses (especially in Imagine Valley), and we learnt a lot about the myths, legends and way of life in Cappadocia.
In conclusion I highly recommend Middle Earth Travel if you wish to go trekking or mountain biking in Cappadocia.
Cost: Day treks with Middle Earth Travel range from 50-90 euro, depending on the number of people taking part. This includes lunch, guide, vehicle transfers and entrance fees to historical sites, but excludes alcoholic and soft drinks.
Middle Earth Travel are outdoor enthusiasts and offer multi-day over night treks, mountain biking, abseiling, or custom made itineraries, in multiple regions throughout Turkey.
Disclaimer: We were provided with a discount for the trek with Middle Earth Travel, however, as always our thoughts on our adventure travel blog our own.

We have been wearing out our jandals (Kiwi for flip-flops) on our travel adventures around the world since 2009. We think our blog is thought provoking and a little witty. But we have been proven wrong before. Find out more about us here...