Happy Hump Day! What is Hump Day you may ask yourself? Check out this quick description then come right back…
Each Wednesday we post up a picture of something that we have found helps us imagine NOT being at work and helps us get to the weekend faster. It could be just a relaxing beach, a surfing location, a great snorkelling spot, a destination, well you get the idea.
Where In The World This Week?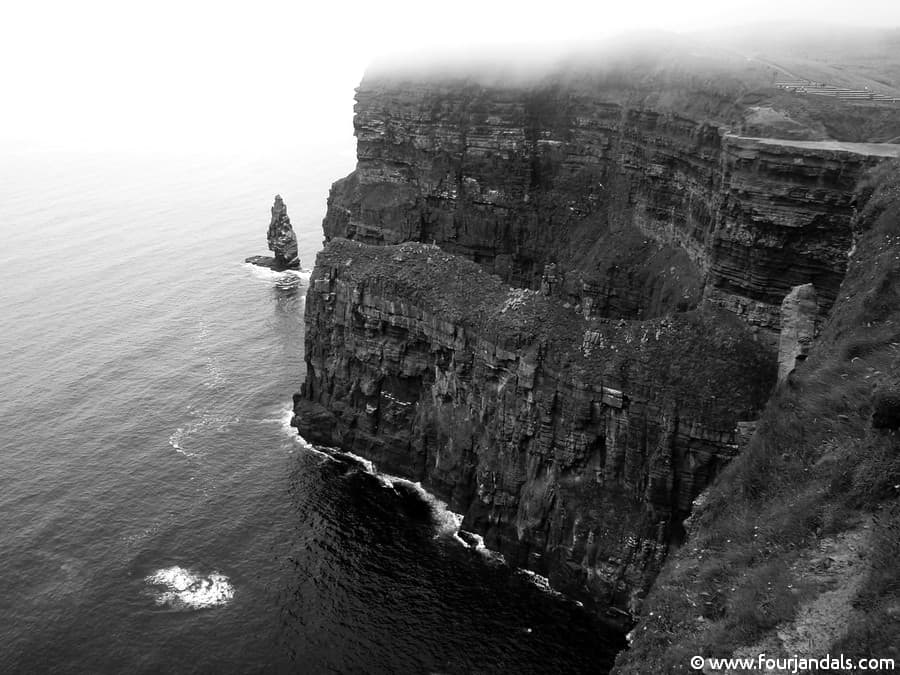 The weekly hump day photo this week is from the Cliffs of Moher located on the rugged west coast of Ireland. The cliffs plunge over 700 feet to the Atlantic Ocean and are one of the most visited tourist attractions in Ireland with over 1 million visitors every year.
Even if you are headed to Dublin just for a weekend of debauchery and boozing for St Patricks Day then we would highly recommend hiring a car and spending a day here. Driving from Dublin to the Cliffs of Moher takes nearly 3 hours if you head through Limerick. But it's well worth the drive just for the scenery!
We hired a car for a quick 4 day road trip around the Irish coastline and this was definitely one of our favourite stops. It was such a shame that it was a wet and wild day with really low clouds but I think it adds to the atmosphere.
What memories does this photo evoke to help you get over Hump Day?