So I entered Adela and I into the Any_Trip Cheesy Photo Challenge for a chance to win a trip to Paris for their Love Paris Culture Week.
Guess what?  One of our photos made it in to the Top 10.  Unfortunately it is not a voting contest which is probably a good thing as I think there are some better cheesy photos than my one.  We will find our if we have won hopefully today!  You can check them all out here anyway as they will surely give you a laugh.  Hopefully you can incorporate something similar into your travel photos next time you are out and about.
We love taking some silly photos as they always make you laugh when you are doing them.  Plus I get extremely sick of going through other people's albums going "oh that is a nice scenic photo.  Oh yup that slightly different angle is great too."
Below are our entries which we submitted for the challenge.  We were getting bored of taking normal photos and had a few people laughing along with us while we did these ones.  Definitely spiced up the usual Eiffel Tower shots and made our trip to Paris that much more enjoyable.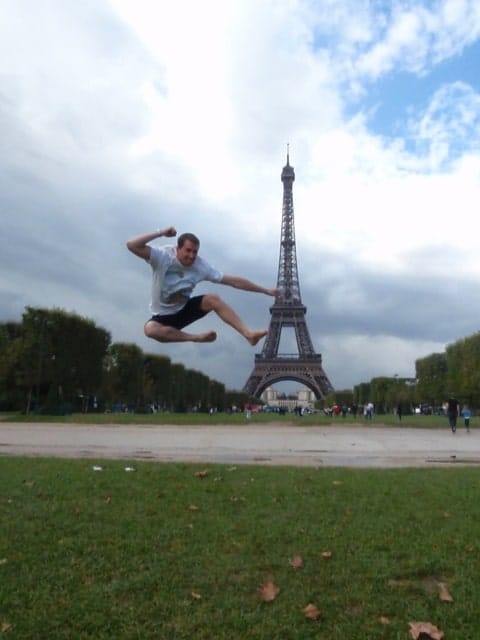 Anyone else have some great ideas for taking funny shots?  Would love a link to them so that we have more ideas next time we are travelling around.