We love using tourist cards when visiting cities purely for their convenience. Being able to rock up to a museum or attraction and not worrying about fumbling around in our backpacks for cash (especially with confusing foreign currency) is great.
Plus you are usually provided with maps, guide books and suggested itineraries. And the savings are not just for attractions. You will often receive discounts on food and drinks or accommodation which for any budget traveller is a blessing.
So when we had the opportunity to trial the 48 Hour "I Amsterdam" City Card to explore the capital of the Netherlands we graciously accepted.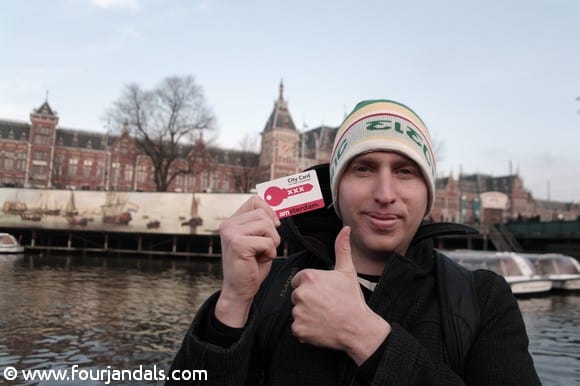 For just €50.00 you have access to so many awesome attractions either for free or at a discount. Additionally you get free public transportation on all buses and trams. This was perfect for us as the weather was bone tingling cold and instead of freezing my nuts off we just hopped on and off the trams even if it was only a few stops.
To kick start our whirlwind tour and get our bearings we jumped on the one hour Canal Boat tour. It's your choice between two different ones; Holland International or the Blue Boat Company.
We jumped on Holland International just because it was closest to the train station. While it was highly informative I was glad I hadn't forked out the usual 13 euro.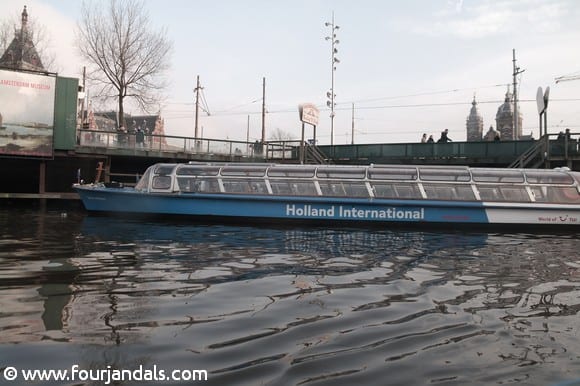 With the weather conspiring against us we popped into the Beurs van Berlage café for a quick bite to eat. I highly recommend the Buffalo Mozzarella sandwich!
One piece of advice for when you are planning to use your card is to check whether you get discounts or not and plan your eating habits accordingly. It wasn't until we had ordered and I was flicking through the city guide book that I noticed we actually could get a bonus 25% discount on our meal at this café.
Amsterdam seems to be home to loads of quirky attractions including the Houseboat Museum or "Woonbootmuseum". We actually walked past the museum as we were not quite sure what we were looking for.
It gives you the opportunity to see how some people live their lives but it did make me wish we had stayed on a canal boat rather than in an apartment!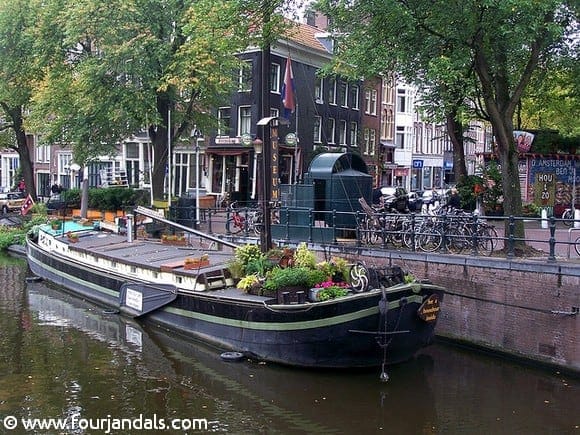 I didn't have much desire to go to the Van Gogh museum as I am in no way an art buff and had no desire to spend several hours looking at paintings. However I am glad Adela twisted my arm.
Because even though it is the largest collection of Van Gogh paintings in the world the museum also provides loads of insight into his life and other influenced painters. I was shocked to realise that he actually committed suicide when he was only 37!
The most popular attraction in Amsterdam (apart from the coffee shops and red light district) seems to be the "I Amsterdam" sign. When it was first installed people commented that they it was an eyesore but judging by its popularity I think they made the right decision!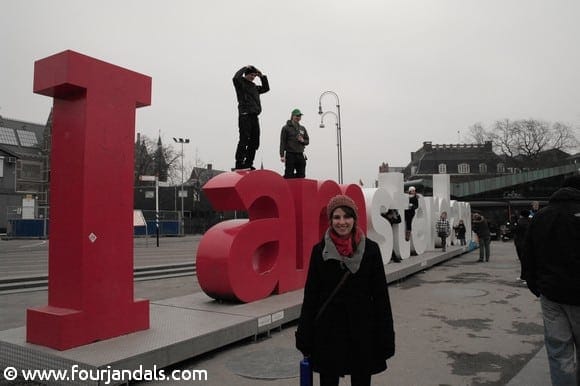 One of the let downs was that unfortunately the I Amsterdam card does not include the Anne Frank house. I think that if they bumped the price up another 9 euro (the cost to get in the Anne Frank house) and included it as one of the freebies then more people would definitely use the card.
We also hit really cold weather so unfortunately we didn't spend enough time enjoying some of Amsterdam's sights. For example we did plan to hire bikes but were too worried about retaining the use of our fingers so stayed inside when we could. Hopefully we will get a chance to return in summer.
So while we do recommend the Amsterdam city card I would suggest making sure that you utilise it properly by planning well in advance what you want to see.
Thanks to Holland Tourism for providing us with the 48 Hour I Amsterdam city card. As always our words and thoughts are our own.