Making the Most of your Holiday Adventure in India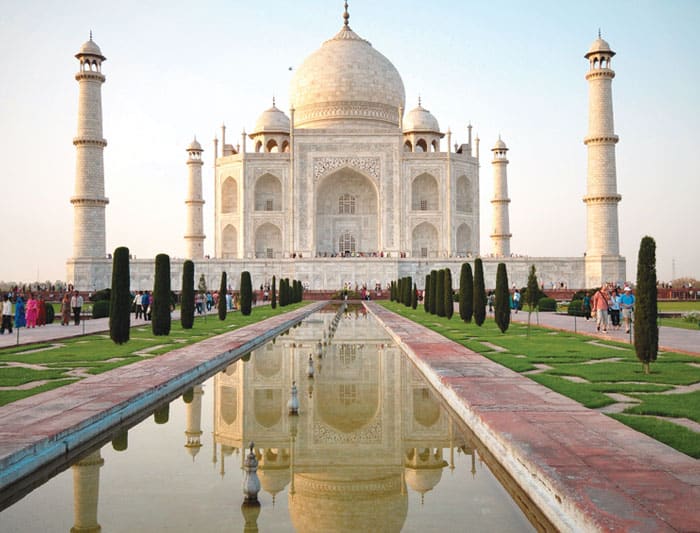 A vast country with stunning landscapes and incredible contrasts of culture, India is perfect for a holiday adventure. Whether you are looking to soak in the natural landscapes or explore the historic landmarks, it will be a humbling experience that you will remember for a lifetime. Well, here are some tips to make the most out of your adventure trip in India.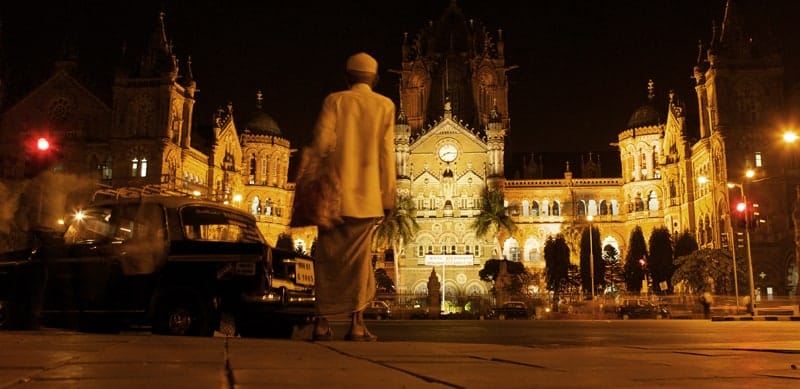 Cover the maximum amount of ground
The Indian subcontinent is huge and offers a variety of experiences. From the deserts in Rajasthan to the Himalayas in the north and the extended coastline along the south, you have lots to see. While everything would be impossible to cover, it is advisable to cover as much ground as possible. Going for a packaged holiday is an option but you can also choose to design your own itinerary and reservations. Getting across India is easy and the country is well connected by a huge network of railway lines and road network. The places you would want to go however depend on the kind of adventure trip you are seeking and the amount of time you have.
Immerse in the culture
The history and culture of India goes back to several centuries. It has been the country for the first human civilization to take form. If your idea of adventure isn't always about adrenaline thrill but soaking into a vibrant and unique culture, there are a lot of things to discover and get awed by, in India. Be a part of the festivals that are celebrated round the year. Taste the unique food of every region that you visit and travel the history by the folklore.
Invent a new way to travel
The joy of a trip in India lies not in the destination but the journey. There are plenty number of ways you can reinvent you journey across the swathing country – from camel rides to caravans. Forget airplanes and rails for a moment and choose the way of the locals. Boat rides, local buses and minivans can be great ways to hitchhike across the beautiful country. In the meantime, you can go for adventure activities like river rafting, paragliding, bungee jumping, and more. An incredible mix of old and new means of travel will always keep you at your feet.
Be alert and be safe
Lastly, and regardless of which part of the world you are visiting, it is always advisable to be aware of your surrounding and the people and culture you step into. It will be necessary to always stay in touch, be it emergency or just about giving updates about your trip to folks back home. Apps like Viber Out offer cheap calls to Vietnam and can be an incredible and pocket friendly way to be connected. Just pick up a local SIM card and go for a data plan that covers your internet requirements. In this world of technology, you are never too far from help!
Fukuoka: The Relaxing Side of Japan You Don't Want to Miss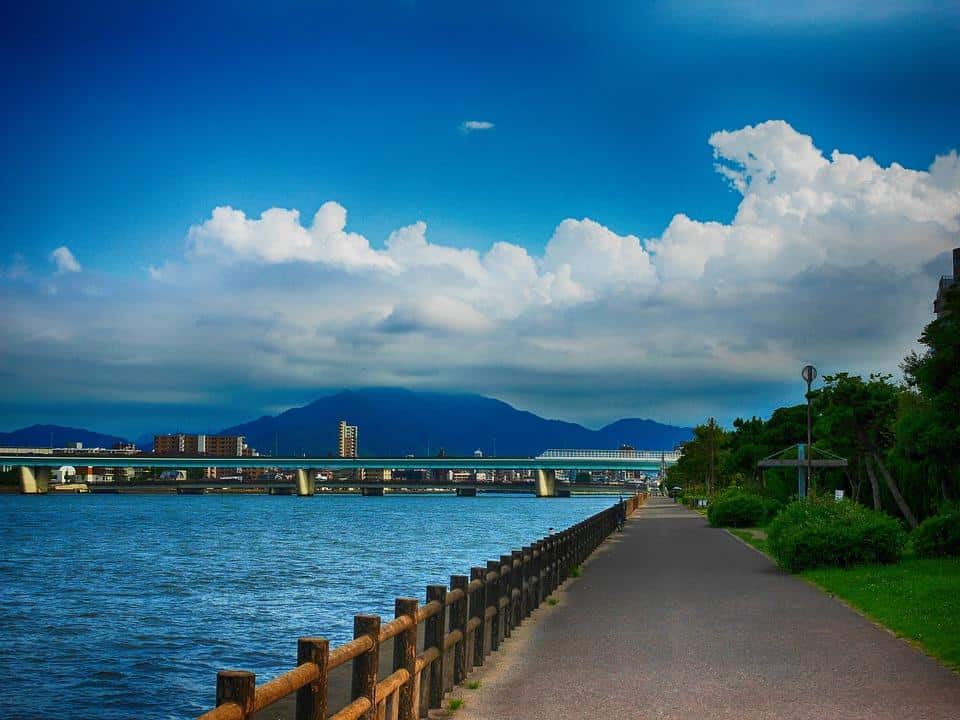 The Japanese people are famous for their hard-working nature and immense attention to time management. If you visit cities like Tokyo, you will quickly notice how everything runs like clockwork. You will also pick up how everything feels rushed and that time is always of the essence. Even the train system considers a 1 minute delay worthy of a formal apology. Despite the culture for hard work, Japan is a very exciting place to visit. Tokyo is home to some amazing spots that will keep you dazzled throughout your stay. It is also worth noting that Japan has a more relaxed side; a side that you will get to see the next time you visit Fukuoka.
A Scenic City
You will be amazed by how beautiful Fukuoka is from the moment you set foot in the city. The city itself is situated on the northern shore of Kyushu Island. You can reach Fukuoka by train from Tokyo. It is a 5-hour ride on the Nozomi trains.
Fukuoka is also reachable from other parts of the world. Airlines like Finnair now fly direct to Fukuoka, making it one of the best destinations to visit in Japan. You won't even have to worry about the cost of the flight thanks to the awesome deals and special offers you can find by booking early on their website.
The gorgeous beaches contribute a lot to the scenic nature of the city. You can still find shopping malls and great restaurants to try near the city centre, along with beautiful gardens and spots where you can sit down, enjoy a cup of tea, and watch the sun go down. If you are visiting the bay, make sure you make time for the famous Fukuoka Sunset Sailing; trust me, just give it a try and you'll be absolutely amazed by the experience.
Lots of Things to Do
Just because the city is very relaxing, doesn't mean you can't have a bit of an adventure while in Fukuoka. You can start by visiting the Maizuru Park, home of the famous Fukuoka Castle. The structure was built in the 17th century and is one of the best places to enjoy the panoramic view of the city and the bay.
A trip to the central Hakata district is also a must. Here, you will find the Tocho-ji Temple and its world renowned wooden Buddha. From here, you can take a short walk to the Hakata Machiya Folk Museum, a museum that will take you back to the Meiji era.
A Relaxing Day
The best way to end your visit to Fukuoka is by having a lazy, superbly relaxing day. You can take a stroll down to the Fukuoka City Zoological Garden or visit the gorgeous Uminonakamichi Seaside Park. The latter is not only the home of a splash park, but also beautiful flower gardens that will complete your trip to this part of Japan.
Despite being very relaxed and laid back, Fukuoka still offers something for everyone. The next time you take a trip to Japan, make sure this city and its marvellous attractions are in your itinerary.
Tibet Cycling: The Complete Guide to Lhasa to Ganden Monastery Cycling Tour
Tibet Cycling: The Complete Guide to Lhasa to Ganden Monastery Cycling Tour
Tibet appeals to travellers in many ways. The first and most important thing is the beautiful natural scenery. However, Tibet is a bit different from the other scenic spots. There is a charm to this place, which is not found anywhere. Travellers have a mind which wanders and loves to explore new things. They can get this experience for their Tibet travel as the various associated activities can completely thrill them. From photography to trekking and cycling, the options never seem to end.
Almost everyone is well acquainted with the various joys of cycling in Tibet, the atmosphere is absolutely perfect. Tourists can pass through several spots and they can enjoy every bit of this beautiful natural land. Cycling happens on various routes and these routes have to be understood thoroughly. In this article, we will discuss about the cycling tour to Ganden Monastery from Lhasa and provide you every detail that you need.
Why travel to Ganden Monastery?
Tibetan Buddhism has a unique appeal which calms the soul of all wanderers. They are struck by wanderlust and the monasteries in Tibet, offer them something to cherish about forever. For those who love religious places, Tibet has plenty of offerings. The monasteries, the temples and the rituals, Tibet's heritage have always echoed through the ages.  This brings us to Ganden Monastery, which is truly a magical place. It is an absolute wonder in front of the eyes and the viewers are left completely captivated. This was the very first monastery, which laid the foundation of Tibetan Buddhism. The vast expanse of land on Tibet's western site is absolutely heavenly. Emperor Yongzheng who was from Qing Dynasty gave a very special name to this monastery and called it "Yong Tai". Situated at a height of 3,800m from the sea's level, the elevation is majestic. Lagyi Hall, Angyiukang, Yangbagyain Hall are the major construction in this monastery.
Located 47Km away from the capital city of Lhasa, this monastery witnesses a huge influx of people every year. This is an important structure as far as Tibet's cultural heritage is conserved and it is preserved for this reason. The cultural and artistic significance is terrific and Ganden will always be the centre of Tibet's attraction. It joins the famous Sera Monastery in a unique list, which also features Drepung Monastery. These three temples are considered "great" and the visitors value them greatly. Tibetan Buddhism features many activities and some of them are grand and marvellous. Once in a year, a giant picture of Buddha is unfolded and it easily attracts disciples from all parts of the country. Cycling to this monastery can provide a great experience, but you must follow the basic guidelines. Once these points are followed, your trip will not only be great, it will be perfect.

Highlights of the amazing cycling tour from Lhasa to Ganden Monastery
Cyclists are of different types and they begin their journey, by having different trips in their minds. We have introduced trips of various lengths and they are tailor-made for each type of traveller. Some people can opt for the short and customized tour, while, others can choose the longer version. The distance from Tibet's Lhasa to this amazing monastery can vary slightly, depending on the route taken. Cyclists have to travel 60Km to reach their destination and not much difficulty is faced in the process.  Don't forget to be in a relaxed mood, as you take this trip. Lhasa is a great spot to be in the right frame of mind and two days can be easily spent here.  The famous trip begins from Lhasa River and cyclists go upstream.  Picturesque villages and some amazing farmlands fall between that and they are just perfect. Reaching Ganden is easy and once you reach here, your soul will be touched by a positive vibe. The environment is filled with peacefulness and everything seems perfect here. One night can be spent here to soak in the feeling. The return journey can start next day and Chubuxi village falls in the route. Tibet is all about the unique lifestyle of the locals and this is something you can't afford to miss.  From Chubuxi, the trekking trip to Samye commences.
The most classic 6 days Lhasa and Ganden Monastery Bike tour, you will enjoy the cycling joy and Tibet wonderful natural landscape and Tibetan monasteries architecture. Most tourists can complete this short ride after relaxing yourself in Lhasa for two days. The ride route begains upstream along the Lhasa River, and you will pass some farmlands and small villages. Then arrive in Gandan monastery, one of six Gelug sect monasteries, and worship this famous monastery. Then you are expected to spend a night at Gandan monastery to experience the peaceful environment. Next day, you will head back to Lhasa, and visit Chubuxi village at the foot of Gandan monastery. On the way you can experience the daily life of local people. Moreover, Chubuxi village is the starting point of Ganden to Samye trek. Finally we move back to Lhasa and the ride ends.
Tackling the changing altitude on the way to Ganden Monastery
The altitude in Lhasa is about 3600m, and that of Ganden Monastery is 3800m. There is no strict change of altitude, so it's relatively easy for travellers who want to try short cycling in Tibet.  Cycling is a strenuous activity and it can take a toll on your health. That being said, cycling in the rough terrains of Tibet is even more challenging. Ganden is situated high above the normal sea level and this steep rise can often weaken cyclists. The high altitude woes will continue, if proper precaution is not taken. Carrying additional oxygen cylinders is a must and this should be done in advance. The temperature changes greatly and travellers should also be aware of this. However, if you choose us for this trip, everything becomes easier. The freezing months can pose a far bigger threat and that should be avoided at all costs.
The perfect time to take Lhasa – Ganden Monastery cycle tour
Tibet embraces every season fabulously, though the conditions are not favourable every time. Travellers and especially cyclists must understand the timing absolutely well. If the activity is done in a pleasant month instead of the harsh winter, the fun can increase manifold. The best time for cycling is from May to October because good weather and temparature. The other months can be targeted as well, but the safety issues become important in the hilly roads.
Getting the Tibet Travel Permit – How can we help?
Exploring Tibet is a fun activity, but Tibet travel permits matter greatly. Foreign travellers must fulfil the necessary travel guidelines to get in this region and we can help you from all sides. We make the process easier, by getting you the right documents at the right time.
What to pack for this cycle tour? – Bicycle Rent and Other Tips
Taking the most essential things can do the job here. The all-important ID card and travel permit is absolutely essential and it gets the first priority. Take a medium-sized backpack to put in your things and pack it with the right kind of warm clothes. Waist packs also come in handy, as they store many important things. This is a place where you will see high elevation, so oxygen should be there in abundance. Avoid getting sunburn by taking a good sun-screen cream or lotion and lastly don't miss out on the medicines. Helmets and other cycling wear can be taken, as it is very essential. The bicycle can be rented easily and it is supplied by the tour operator itself. An important trip in this aspect would be to prepare for the changing weather. It can stay sunny or it can rain, so plan accordingly.
The challenges in Tibet are quite tough, but it will gift you an experience, which you will not forget in a long time. Cycling here is precious and it is an important aspect that strengthens Tibet's tourism.
3 Long Haul Vacations Worth Taking in 2016
3 Long Haul Vacations Worth Taking in 2016
A lot of people are put off the idea of long haul vacations because of the duration of the travel. However, if you know that there is a treasure waiting to be discovered after a long journey, would you still not be interested? Below are three of the best long haul destinations that you should visit this year.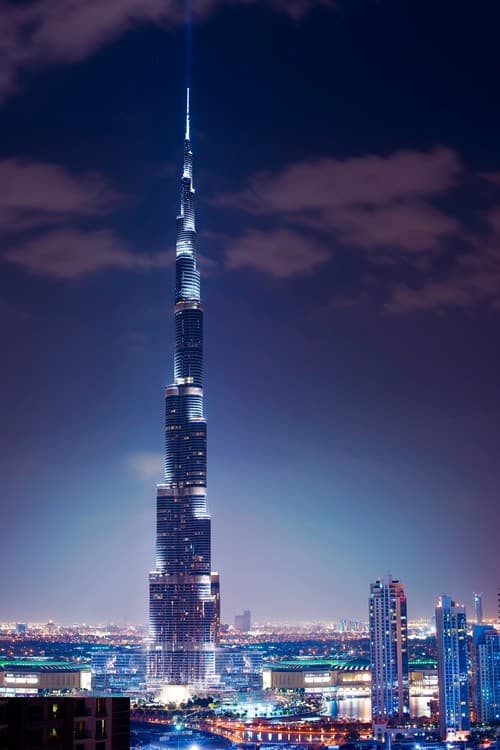 Sri Lanka
If an exotic destination is what you are looking for, Sri Lanka should be on the top of your list. Whether you like pristine beaches or lush greeneries, this country has lots to offer. Whether you would like to unlock your adventurous spirit or go on a calming retreat, a trip to this country will surely be worth it.
So, what exactly can you do on your holiday in Sri Lanka? A lot! Colombo, the capital of the country, offers a wide selection of luxury accommodations. There are also many national parks, which will allow you to experience the diversity of wildlife in the country. One that should not be missed is Yala National Park. From leopards to elephants, this is the perfect place to go to see a wildlife safari. You can go dolphin watching in Kalpitiya or visit ancient cities and uncover the rich historical past of the country while experiencing its culture. If you are considering visiting Sri Lanka, Tropical Vacations can help you plan your itinerary.
Dubai
Luxury travelers who are looking for lavish long haul destinations will surely not be disappointed when visiting Dubai. Part of the United Arab Emirates, it is reflective of splendor in more ways than one. Almost everywhere you look, you would know that this is built for royalty.
You will never run out of things to do in Dubai. It is teeming in terms of contemporary architecture. Burj Khalifa is one that should not be missed. This seven-star hotel is grand from the outside to the inside. Unlike other places in the Middle East, Dubai has a vibrant nightlife, providing visitors with a multitude of ways to have fun. If you love shopping, you will also have lots of places to visit. The traditional souks are not to be missed, especially if you are looking for products at affordable prices. You can also go sunbathing at Jumeirah Beach or explore the Palm Islands, a group of man-made islands and home to five-star hotels. If this sounds like your sort of thing, then check out this site for more information.
Australia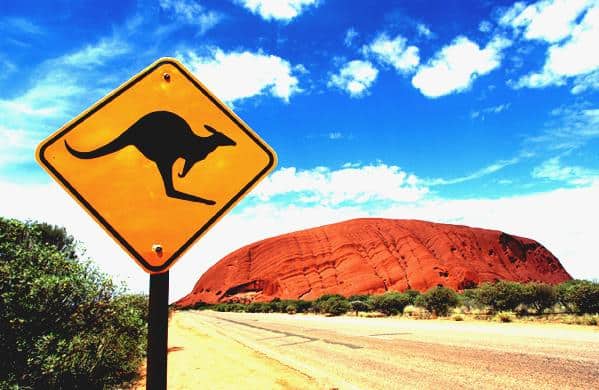 The land down under is also one of the best long haul destinations that you can visit for your next holiday. However, be warned. Australia is huge. It can be overwhelming, so you should plan your itinerary wisely to make the most out of your trip.
One of the best things that can be done during your vacation in Australia is to go on a road trip. Driving along the Great Ocean Road, which has a length of 150 miles, will give you a glimpse of the natural beauty of the country. The Sydney Harbor Bridge and Sydney Opera House will also be worth seeing. If you love diving, you have to visit the Great Barrier Reef, which is one of the best coastal treasures around the world. To experience the sun, sea, and sand, head over to Bondi Beach, which is also known as a surfing destination.

We have been wearing out our jandals (Kiwi for flip-flops) on our travel adventures around the world since 2009. We think our blog is thought provoking and a little witty. But we have been proven wrong before. Find out more about us here...