Guest Post: Nomadic Samuel Photo Essay of South Korea
Nomadic Samuel is an amazing photographer. These are just some of his photos from his time living and teaching English in South Korea.
Nomadic Samuel is one talented and amazing photographer and we LOVE all of his stuff. We have actually been waiting ages to get a guest post and photo essay from him and are really stoked to be sharing it with you now! We hope you love his portrait photos as much as we do.
(A smiling Korean performer delights the onlooking crowd with his spectacular acrobatics in a traditional performance at the Korean Folk Village in Yongin – South Korea.)
South Korea is a destination that offers visitors a stark contrast between old and new & traditional and modern with a cultural that is quickly embracing values of the West while firmly grasping onto traditional customs. Although it is not necessarily a 'backpacker' friendly destination due to a higher standard of living and inflation when compared to other nations in Asia, it still is a county that offers plenty of value for those diligent enough to visit.
The following photo essay is a series of photos taken in Seoul, Incheon and Yongin that capture candid moments from the streets, performances at the Korean Folk Village and traditional culture at the Gyeongokgung National Palace. The shots are exclusively shots of individuals as candid portraits. My hope is that these photos will inspire others to visit Korea and create their own adventures in a land once referred to as the Hermit Kingdom.
(A traditional Korean performer wearing a folk mask performs slow, deliberate movements just outside of Gyeongbokgung Palace – Seoul, South Korea.)
(Two Korean students enjoy a street side snack along the bustling Insadong district area – one of the most popular tourist destinations in all of Seoul, South Korea.)
(A boy blissfully chases after the horse he was riding moments before while flashing an authentic smile. The equestrian performance at the Korean Folk Village was the most popular and entertaining show of the day.)
As a travel photography tip, one should consider carrying a lens that has telephoto capabilities and setting their camera for a fast shutter speed in order to capture motion shots like this without the photo looking blurry and out of focus.
(A girl enjoys a bite out of an ice cream cone offered by Dad as they wander along the hectic Insadong avenue located in Seoul, South Korea.)
(This Korean man stands tall and stoic as he prepares to conduct a changing of the Guard ceremony in front of a large audience at Gyeongbokgung Palace in Seoul, South Korea.)
(A cute Korean girl grasps ahold of her mother's arm at a subway station stop in Seoul, South Korea.)
(An elderly lady crouches down on quiet street located in Incheon, South Korea.)
(A Korean begger scrapes along the pavement wearing a special outfit that appears to be made out of rubber as he plays music from his system and collects donations in the red basket along Insadong Avenue located in Seoul, South Korea.)
As a travel photography tutorial, it's best to take candid shots like these (which can be considered delicate situations) using live view which allows one to capture the moment without being intrusive in a situation that is clearly sensitive.
A Korean traffic attendant motions with her left arm for vehicles to stop in order for a group of students to cross this busy intersection located in Incheon, South Korea.
Samuel Jeffery is the wizard behind the curtain pulling the strings of Nomadic Samuel – Travel Blog – a travel site featuring photos, videos & quirky travel stories along with photography tips, interviews, esl tips, reviews and general travel advice.
Additionally aside from Samuel's travel blog, he also runs other travel related sites: Smiling Faces Travel Photos, Travel Photography Tips, Teach English Abroad Travel Overseas & How To Make Money Travel Blogging. Get in touch with Samuel by following him on his Facebook Fan Page, Twitter, Stumble Upon, Youtube & Google +.
Gambling Around The World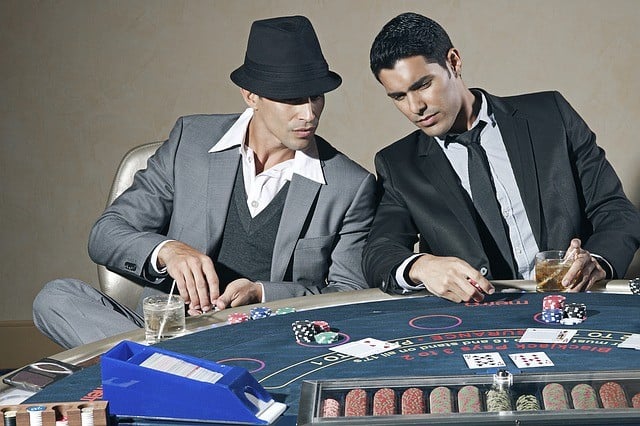 Gambling in 2017 has many different facets, some of them new, some of them going back literally thousands of years.
Some of us like to just stay home and play online, look for the best casino bonuses and have a great time from the comfort of our home sweet homes. And there is certainly nothing wrong with that.
But maybe you are travelling and you would like to check out the local casinos. We are going to include a quick list of the world's hot spots for gambling in case you come near one of these places, or just get the brick and mortar casino bug and want to check them out.
Monte Carlo: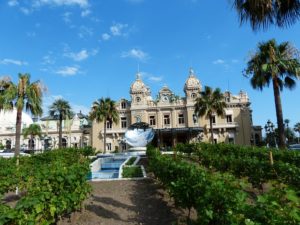 This is perfect for people who want to combine the classic gaming experience with spectacular views of the Mediterranean. Definitely you have a history and a tradition here not to be felt anywhere else. This place is not cheap, but it's worth every penny.
Aruba:
This one may surprise you, as people don't think of it as a gambling destination, but it's one of the world's best, with 24 world-class facilities, and of course, everything else to cater to tourists to a T.
It's also worth mentioning that most of these destinations are also beach destinations, but out of all of them, Aruba's beaches are hands-down the best.
Macau: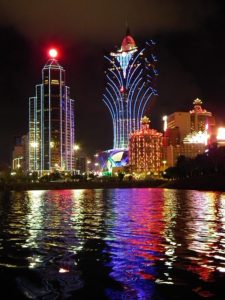 Once owned by the Portuguese, in today's world, Macau is part of China, but considered a special administrative district, in the same fashion as Hong Kong. Since a long time ago, it has been a famous destination for gamblers, and gambling and tourism make up a whopping 50% of its economy.
Las Vegas:
Las Vegas is all about big! It has the biggest concentration of casinos (over 75 next to each other on the strip), some of the world's biggest casinos, and biggest hotels. There is no doubt that this still remains the premier destination for people who are serious gamblers, no matter where in the world they may come from. No self-respecting high roller lives his or her life without at least one stop in Vegas.
Atlantic City:
This is the smallest of the destinations in this list, but not to be easily discounted. Many people prefer the relaxed vibe of Atlantic City compared to other destinations, and if you live anywhere between New York and DC, the proximity is a huge draw. And of course, the famous boardwalk is still there, and still as nice as ever in season.
Is It Time to Find a New You at a Thailand Retreat?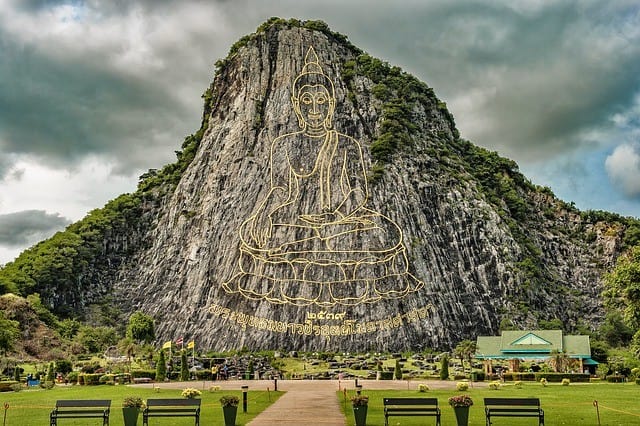 If you feel like you a lacking a little direction, or that you have become lost in the hustle and bustle of your faced paced life, do not despair. There is hope. Spend too much time buried by work and inevitably the world will grind you down, but it needn't. You can do something about it. The answer is a lot simpler than you may think (and more affordable, too).
You have to act though. Indifference or accepting that nothing will change will result in exactly that, nothing changing. What you need to do is interrupt your life and take a step back. Now this doesn't mean falling off the radar, or a sudden change in your career. You just need to invest a little of your own time in yourself and book yourself into a personal development course at a Thailand retreat.
Isn't That Strange?
No, it isn't. Again, you are not changing the world in which you live, rather you are looking to change how you live in the world. A getaway at a retreat can help you do this. So, lose the negativity and cynicism and think about the possibilities for a moment. If you feel strange about going alone, why not round up your best buddies and go together? (Click here for more guy adventure tips)
A Little Self-Therapy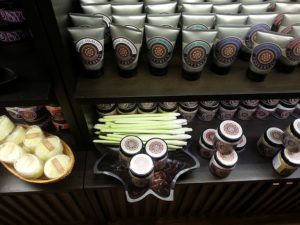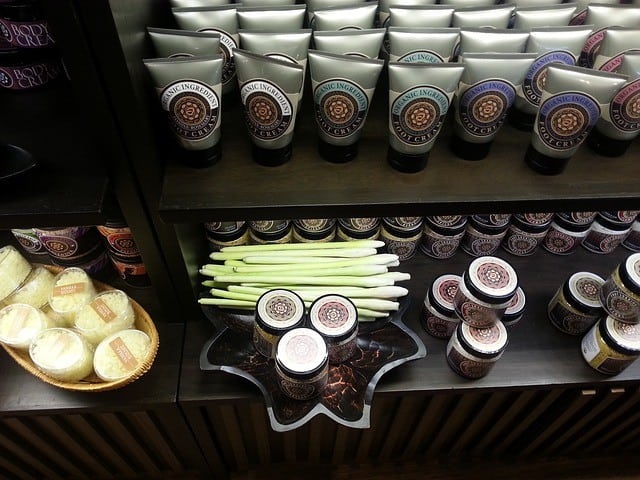 If you work hard, and feel constantly exhausted, at some point things are going to get even worse – be that your physical or mental health. By looking after both your body and mind and learning healthy practices at a retreat, you'll fortify both your mind and body ready for the rigours of daily life once you return to it. The techniques, practices and understandings that you will gain by attending a Thailand retreat will help you to not only cope, but to thrive. It is like learning a shortcut to happiness that many simply do not know about. Brilliant right?!
Burnout is a real problem in society, and prevention is a much better solution than trying to find a cure. It is likely that you will have to keep working in your employment and that life will throw all manner of things at you as you battle onward, but learning to cope whilst smiling, with a stronger fortitude and greater will to succeed is a more certain way of becoming a success before you become a casualty.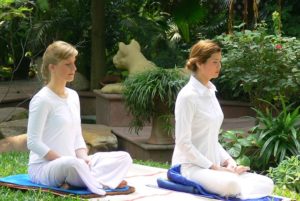 Through mindfulness practice, physical activity such as yoga and stretching, and incorporating meditation, you are adapting a holistic approach to your own health, happiness and self-development. This can help you become mentally stronger, physical fitter, more at ease with yourself and life, and aware of the world in which you live. You can actually learn to live rather than exist. Wouldn't that be wonderful?
Life begins at the very edge of your comfort zone, on the outskirts of familiarity and away from your normal habits and routine. Rather than shun it, or even fear it, you can learn to embrace, experience and even enjoy it too. This isn't changing what you do, but how you do it. It isn't changing who you are, it is letting you become the true you, unleashing your full potential.
A Thailand retreat based around health and self-development puts your wellbeing at the very heart of the programme. This isn't self-indulgent but rather self-fulfilment; letting your life exist beyond the limits of your expectations. It is time for you to look after yourself that little bit better.
How to Go Backpacking in Japan on a Tight Budget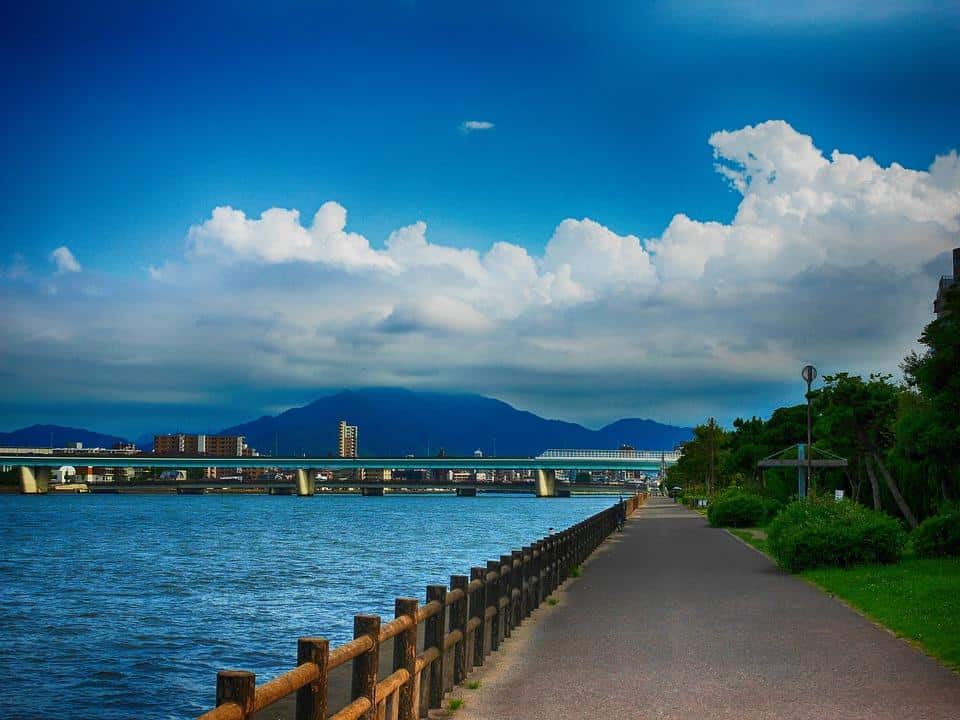 Japan is a backpacking destination high on many traveler's bucket lists. With four main islands and over 6,500 smaller islands, there is an abundance of sights and activities for the eager visitor. From the breathtaking Japanese Alps to the bustling city of Tokyo, Hiroshima with its peaceful memorial sites to Kyoto with its geisha culture and gorgeous cherry blossom blooms, Japan is a country that offers many memorable and unique experiences sure to enrich your life for years to come. While not a cheap destination to explore by any means, there are certain ways to make sure you get the most bang for your buck when visiting this amazing country.
Plan Ahead and Purchase a Rail Pass
At the first stages of planning, you should decide on which areas of Japan you hope to visit. If you're wanting to experience all the wonders of Japan, it would be wise to look into purchasing a Japan Rail Pass. A JPR allows visitors of Japan an inexpensive option for traveling throughout the country. Available in a 7-, 14-, or 21-day pass which generally range in cost from $250-$523 USD, you will need to purchase it before traveling to Japan.
Find a Hostel or Couchsurf
In most of the larger Japanese cities you will be able to find a hostel, providing you a cheaper alternative to the more expensive hotel options. Many hostels offer free wifi, a shared kitchen, or discounts to attractions in the area.
Another great option is couchsurfing. Line up a place to stay beforehand and your host may help you experience some of the culture and hidden attractions not known to most tourists.
Get a Pocket Wifi
When traveling in a foreign country, it's beneficial to have access to wifi even in the most rural of places. A Japan pocket wifi provides a fast, reliable wifi connection throughout the entire country for around $10/day. It is important to reserve one before you arrive in Japan, usually 1-2 weeks in advance. At the height of the tourist season it may be necessary to place a reservation at least a month in advance.
Explore Nature
Mount Fuji is a must-do adventure for any worthy backpacker in Japan. While not a strenuous hike, prepare yourself to make a slow climb as it is a busy tourist hotspot. This is a once-in-a-lifetime opportunity to spend a day enjoying nature's wonder at a very low cost. In the Tohoku region you can find onsen, natural hot springs to relax in, as well as preserved samurai houses to explore. There are numerous other natural wonders and geographical areas to explore, filling up your days with inexpensive, yet memorable adventures.
Wander the City
With all the brilliance and excitement of Tokyo, don't skip an opportunity to spend at least a day exploring the city. Catch a glimpse of the Harajuku girls, visit the Tsukiji fish market for an interesting experience, or just walk the streets and take it all in. This is a great time to sample Japanese cuisine as there are various options for every taste and price range.
All in All
When visiting a country as spectacular as Japan, budget planning is important. It can be extremely costly if not planned properly or months in advance. Keep these tips in mind as you plan for your adventure and remember to go off the beaten path for some cheap, yet memorable and worthy finds. Japan is a country full of possibilities and wonder, ready to be found wherever your travels may take you.

We have been wearing out our jandals (Kiwi for flip-flops) on our travel adventures around the world since 2009. We think our blog is thought provoking and a little witty. But we have been proven wrong before. Find out more about us here...