Wedding preparations are exciting and fun, but equally as stressful. You get caught in a blissful whirlwind that culminates in that special day, which marks the start of an entirely new story in your life. An extraordinary and luxurious honeymoon in some unique location is the ideal transition into your new life with the person of your dreams. It allows you to unwind, reflect and celebrate the start of this new chapter. An African safari offers you a mixture of adventure and romance that is almost impossible to beat. Ranging from heart stopping moments of discovery to the pinnacle of luxurious relaxation. There are a number of excellent options available to you and this article hopes to give you a little taste of what's out there.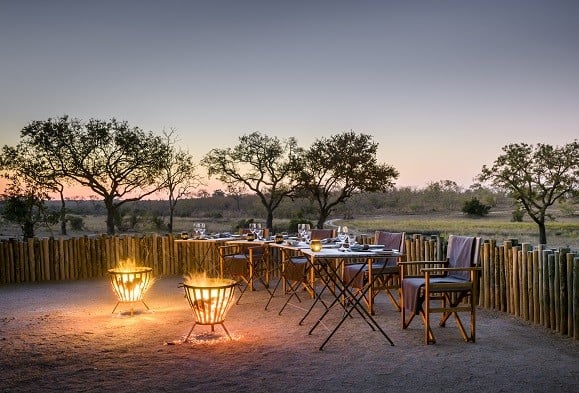 Get a new perspective on the Serengeti
Visiting the Grumeti Reserve region in Tanzania allows you to take to the skies in a hot air balloon. This unforgettable ride over the treetops is an exciting and romantic way of experiencing the majesty of the Serengeti. It takes game viewing to unbridled heights and gives photography buffs a new outlook on our world. The balloon glides over grasslands and acacia forests before ascending to almost 1000 ft to expose the true enormity of the reserve. This gives you and your partner the time and space to experience the beauty of the land and the wildlife below.
Adventure and romance
Many lodges cater to more adventurous guests by offering a number of different outdoor activities: these include archery, stargazing, mountain biking, tennis, water skiing and nature walks. Honeymooners are often allowed to customize (like ending a hike with a romantic picnic) these activities to make them a bit more private and special.
Rest and Relaxation
If you're looking to slow down a bit then you expect to be pampered. Many lodges have world-class spas, which offer a wide range of treatments, and you can expect peace, serenity and VIP treatment. The beauty of the wilderness, which is reflected in their décor and mindsets, generally inspires these spas. Enjoy a massage or nourishing mask in the comfort of your own suite or head to the spa. The choice is yours. Treatments can often be tailored to couples.
Privacy
Safari lodges are typically designed to offer you total seclusion. Suites are often far apart and self-contained. Private Vehicles can often be booked for guests looking for ultimate privacy.  Your meals can be enjoyed in the setting of your choice: in your room surrounded by candles, under the starlight on the deck or out in the bush with your private chef. Maybe you want to dine in a romantic setting made especially for you as the stars twinkle overhead. This is your time and they aim to make your dreams come true.
Africa has many wonderful safari destinations, each offering travellers something unique. Visit Tanzania to see the vast plains of the Serengeti. See the Big 5 in the lush bushveld of the Kruger National Park in South Africa or stand in the shadows of the sandstone outcrops and incredible baobabs in Zimbabwe. Go out and find what your heart desires.