Within the Nairobi National Game Park, on the outskirts of one of the largest African Capitals, is a small sanctuary where dozens of Orphaned Elephants are brought each year. Because when a baby Elephant is separated from its Mother because of death from natural causes or poaching, then it's very likely that the baby will die as well.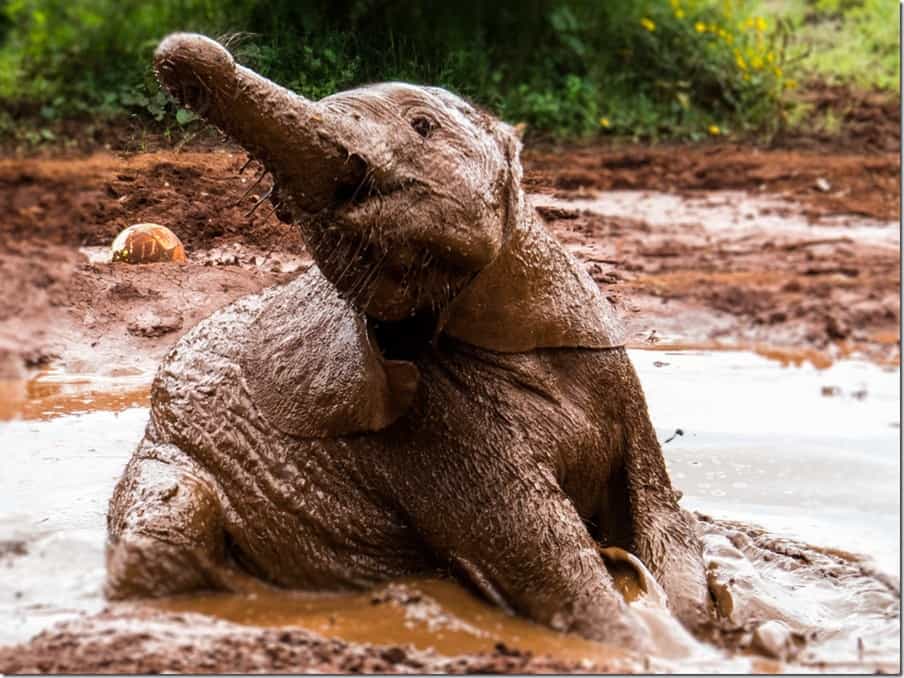 Visiting the David Sheldrick Elephant Orphanage in Nairobi
Often found still nursing their dead Mothers throughout the Game Parks in Kenya, with none of their family in sight, the David Sheldrick Elephant Orphanage in Nairobi, Kenya, steps in to help. This gives them a fighting a chance to ensure the African Elephant population continues to thrive.
From one new-born Elephants to 4 years old, each Orphan is cared for and hand-raised within the Elephant Sanctuary until they are able to be reintroduced into the wild two years later.
The best part is that the Elephant Orphanage in Nairobi is open to the public every day strictly for one hour from 11am to 12pm. This means that we can get up close and personal with the Elephant Orphans, while still ensuring that they do not become to accustomed to human interaction.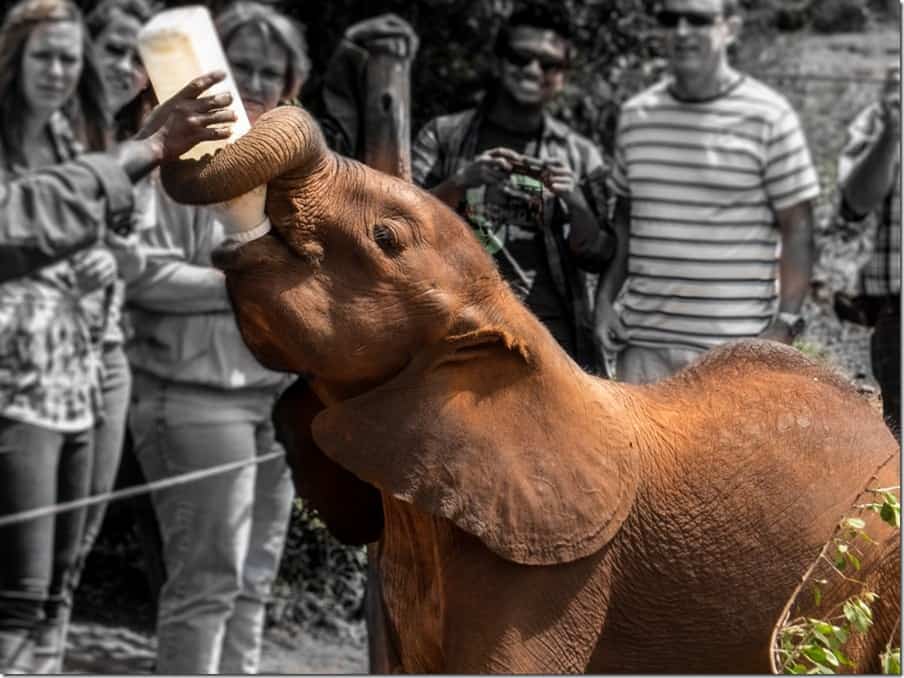 With about 100 tourists crowding shoulder to shoulder around the roped off area our group from our Oasis Overland tour through Africa were introduced to the David Sheldrick Elephant Orphanage by the local workers before they began to let in the Elephants.
With a distant trumpet we could hear them coming.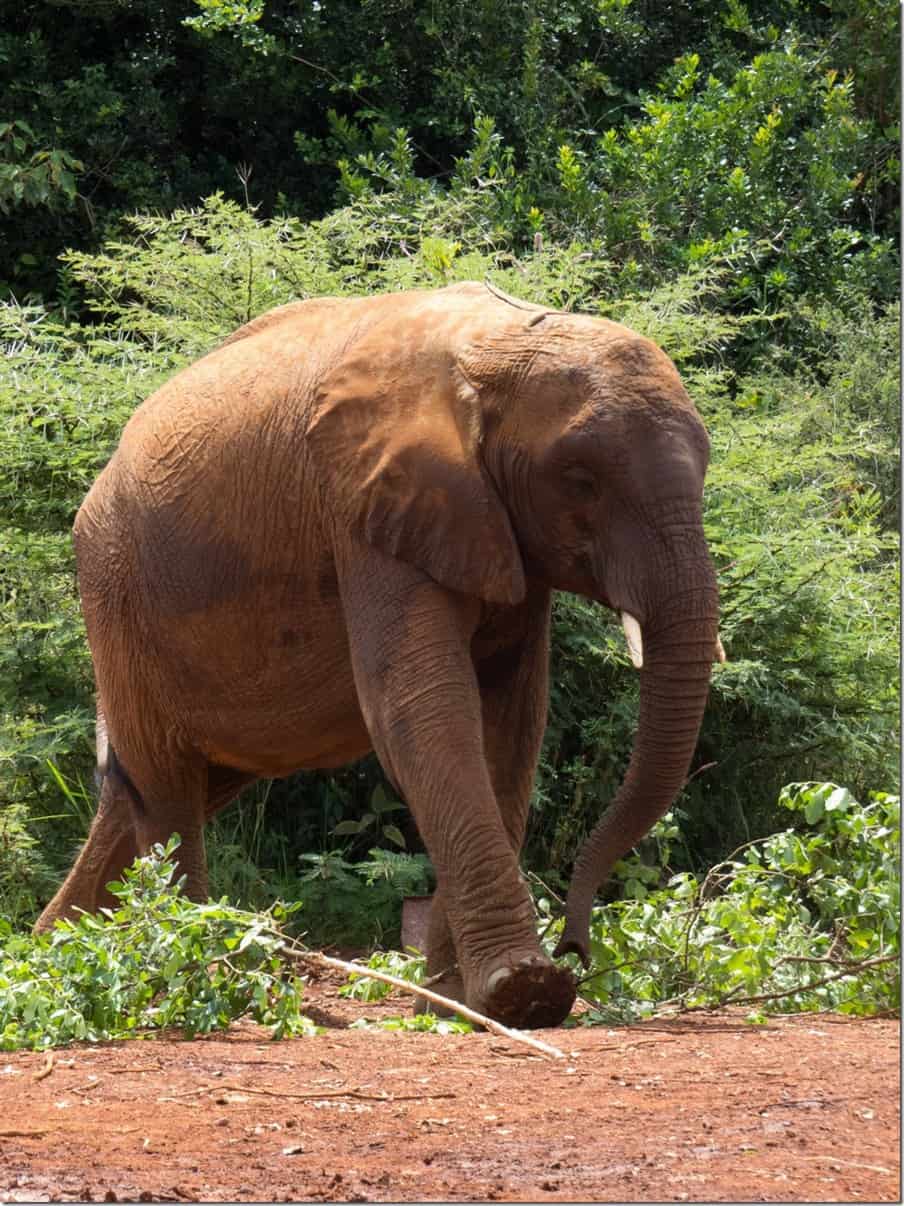 Running out of their tree covered enclosures they were all jostling for positions at the front. Each one eager to be the first to the line of 2L milk containers.
With mouths opened wide they guzzled down the entire contents within just a couple of minutes before turning their attention to the small tree branches.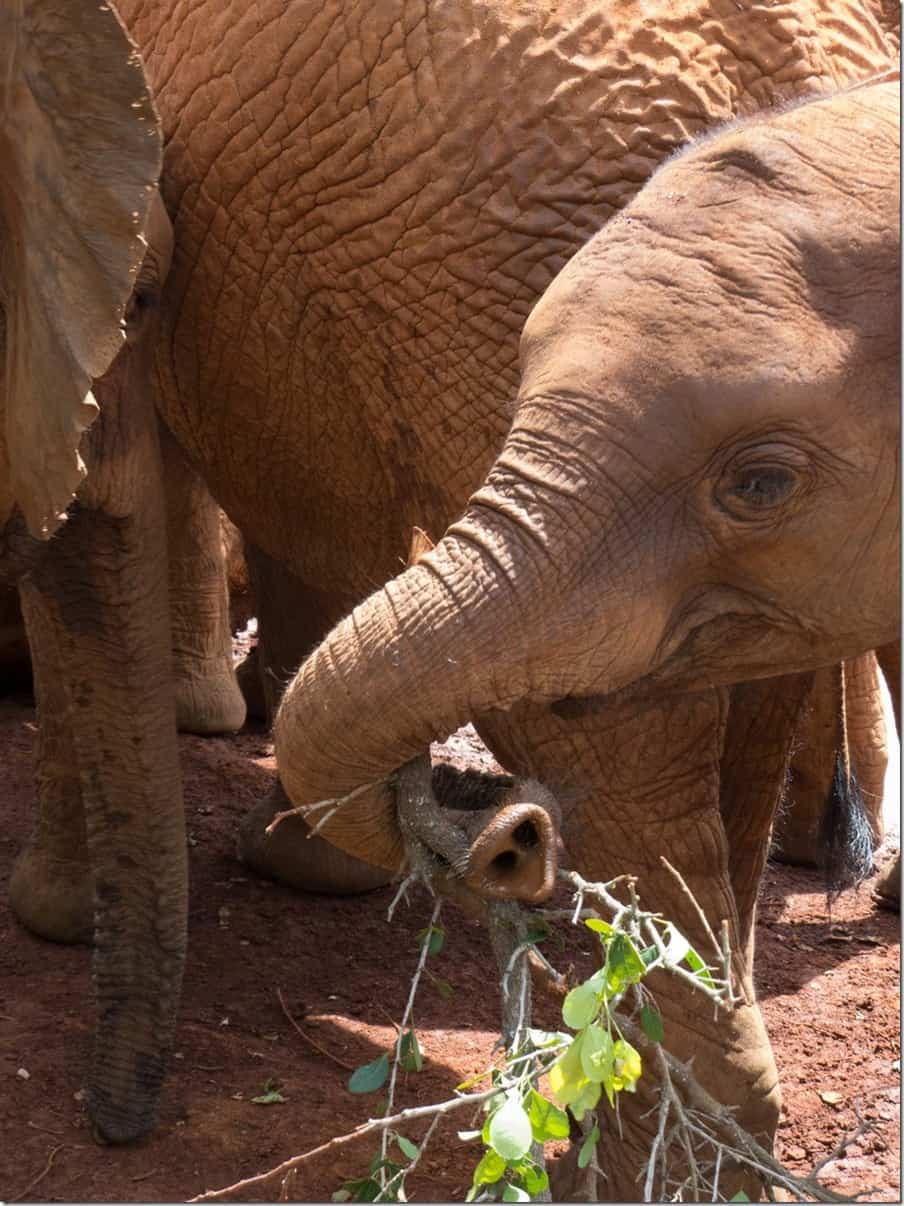 Before long it was playtime.
Under the scorching Kenyan sun they all began to splash around the mud pool. For the littlest Elephant Orphans the carers would splash mud across their backs. While the older and larger Elephants could do it themselves with ease.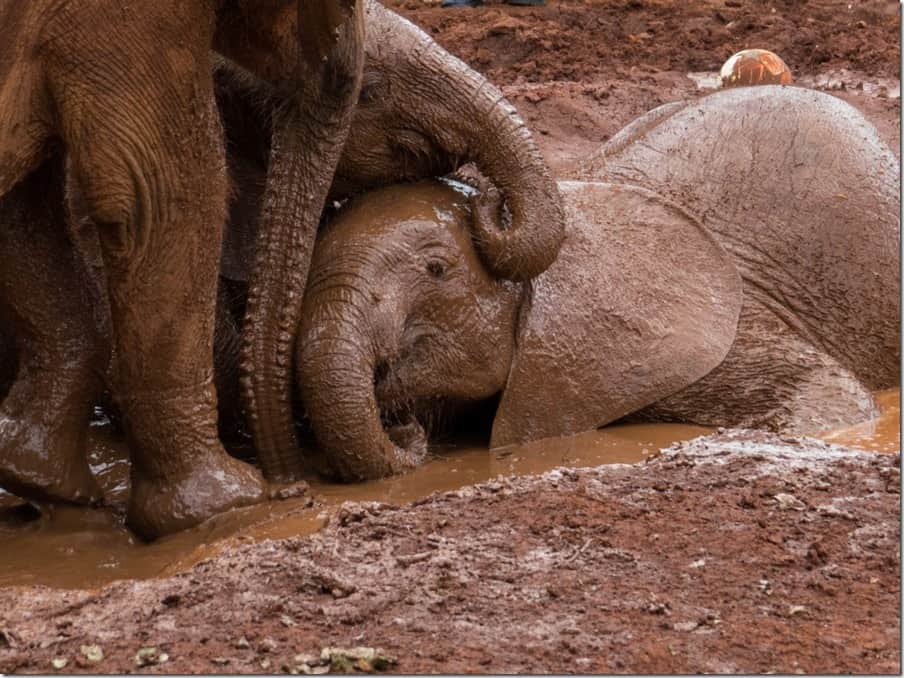 They were extremely curious too.
Walking right up to us their trunks would reach out to wrap themselves around our hands. And with some of the Elephants still only waist high you can easily reach out and run your hands across their coarse hair atop their wrinkly skin.
Their long eyelashes also blink in the bright sunlight and you can feel them studying you.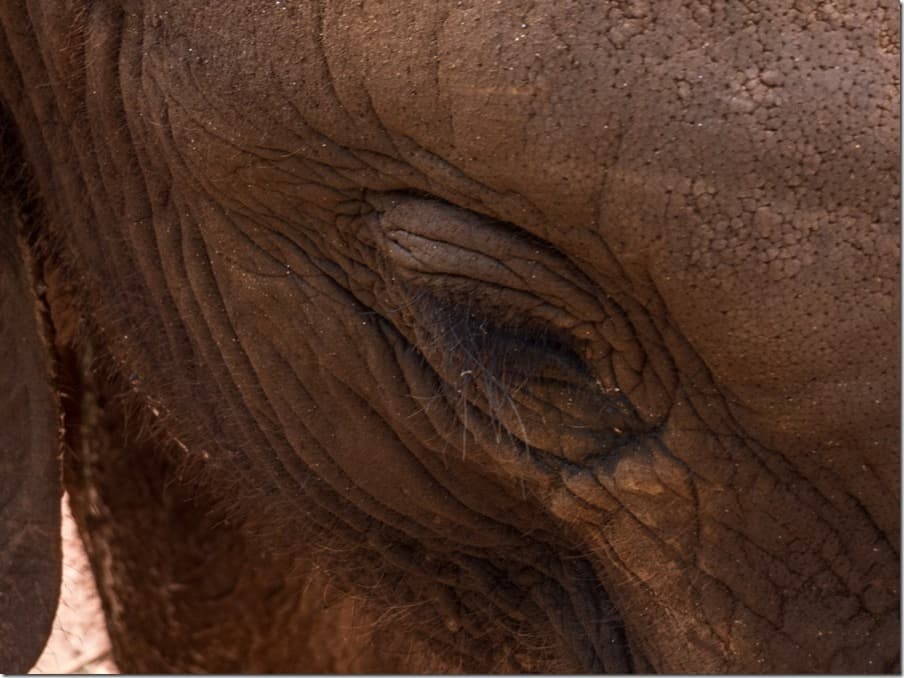 The trainers say that it is also true that Elephants never forget. The Elephants remember these personal interactions that they have had with them years in the future after being released back into the wild.
Visiting the David Sheldrick Elephant orphanage in Nairobi is a truly wonderful experience. Being able to reach out and touch these magnificent animals was definitely one of the highlights of my time in Kenya.
It's just a pity that they managed to not only fling mud on my clothes from the mud pool, but also to splash my lens with it too!