Are you thinking of taking a big trip to Thailand this year? If so, you need to learn a bit more about what you should do and what you should expect when you eventually get there. There's something for everyone in Thailand; it's that kind of country. But making the most of it and knowing the key attractions and ways to spend your time is important, so read on to learn about this and more.
Remember, You'll Get Further When You Smile 
Manners matter a lot in Thailand, and there are certain things you should never do. Pointing at people with your foot is seen as a sign of disrespect, as is touching another person's head. So make sure you don't do that. You will probably notice that Thai people smile a lot, so you should do the same. Being positive and smiling when you meet new people will help you go a lot further.
Explore the Markets and Don't Forget to Haggle
Markets are a big deal in Thailand, and experiencing them for yourself is something you won't forget. There are the conventional markets that are very loud and busy, and there are also floating markets that are navigated by boat, as you can see below. Whichever type of market you visit, soak in the atmosphere and don't forget to haggle because it's expected of you.
Sample the Street Food, But Do So Carefully
Street food is abundant in Thailand, and it can help you to get a taste of the real thailand by eating what the locals eat. As you walk through the streets, the smell of the street food will hit you first, but before you tuck in, make sure you take care and eat safely. Seek out food that has been cooked freshly in front of you and not the food that's been left sitting around.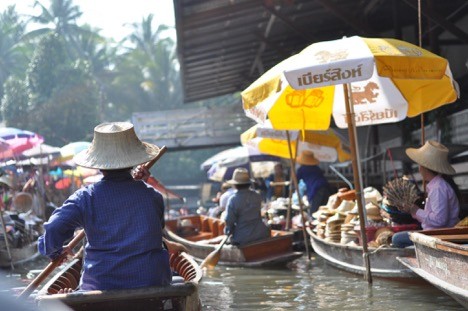 Find Time to Relax and Slow Down
Thailand can be a fast-paced and overwhelming place to visit, but you can't let it get the best of you. If you want to experience the country to the max, you need to find time to relax and slow things down a little. The Shiva Samhita is a classic Thai text on yoga, so maybe you should take some inspiration from it and find time to do some yoga. You'll find plenty of courses there to help you.
Don't Miss the Nation's Many Beautiful Temples
Thailand's temples are not to be missed. Anyone who's interested in religion, spiritualism or beautiful architecture can't help but be astounded by the temples that are found throughout Thailand. No matter what point of the country you find yourself in, you're sure to find incredibly buildings like the one you can see below. So make time to see as many of them as you can.
Costa Rica: Your Dream Destination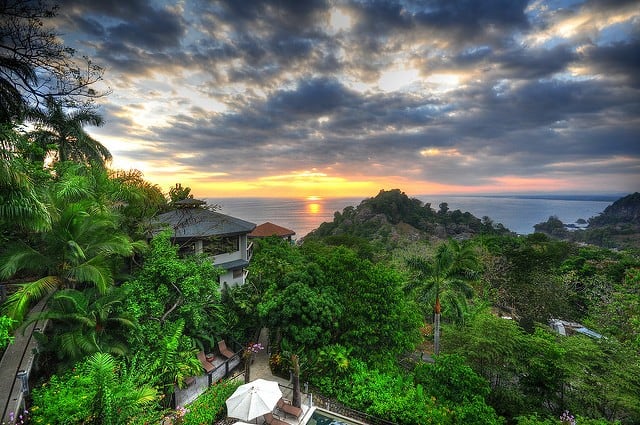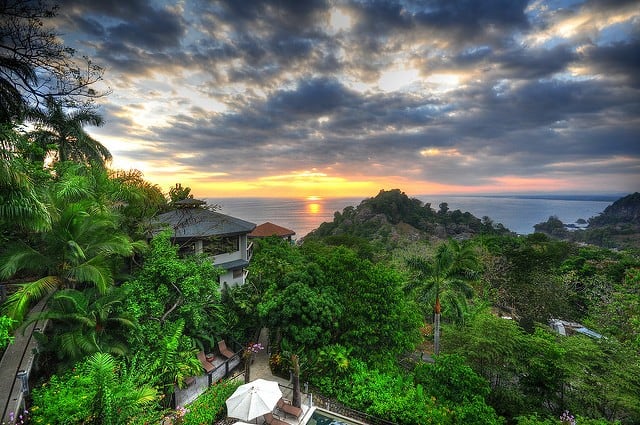 There're countless reasons to pack your bags and head to Costa Rica on your next vacation. The country is a great choice for families, couples, friends, backpackers, and solo travelers. For many years, Costa Rica has been a hot spot destination, and the reasons are quite obvious.
Here's Why You Should Visit Costa Rica
The People
One of the happiest places on earth is said to be Costa Rica. The people in the country live a relaxed and pure lifestyle commonly referred to as "pura vida." Costa Ricans are very open and welcoming to visitors. It's infectious, inspiring, and absolutely heart-warming to visit a country with people who are intent on achieving peace and happiness in life.
Beaches
Costa Rica is endowed with two coasts—to the east, the Caribbean, and to the west, the Pacific. That's more than 1,500 kilometers of exotic beaches with sand ranging from icing sugar to cappuccino, flanked by rainforests, crashing surf, and palm trees.
The Caribbean coast is popular for its laid-back vibes, unique cuisine, reggae music, and the Rastafari culture. All in all, Costa Rica boasts of the most stunning beaches on the planet.
Turtles
One of the most emotional experiences in this paradise is seeing turtles lay their eggs and watching the hatchlings make their way to the ocean. Different turtle species nest at different times of the year on the Caribbean and Pacific sides of Costa Rica.
With a bit of research and planning, you can ensure your visit corresponds with the nesting time of these beautiful sea creatures. The Tortuguero National Park, which is on the Caribbean coast, is a major nesting site for turtles. The nesting season in the park is from April to October with over 600 turtles laying eggs along the 30-kilometer beach stretch.
Surfing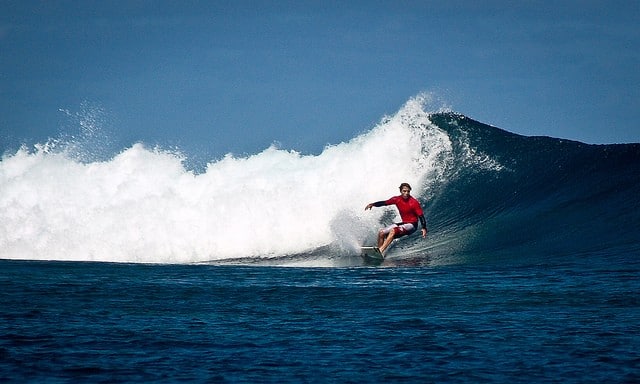 Surfers adore Costa Rica: the water is warm all year round, the surf is great on both the Pacific and Caribbean sides, and the breaks and swells are amazing. There are lots of surfing retreats and schools along the coasts. Whether you're a seasoned pro or an excited beginner, Costa Rica has all the waves you need.
Volcanoes
Costa Rica sits on an area with high volcanic activity, to be specific, the Pacific Ring of Fire. Out of 122 volcanoes, the country has 4 active ones. Arenal, the most famous volcano, was active until 2010. Since then, it hasn't spewed any lava but it constantly smokes which makes for breathtaking views. There are also hot springs around mt. Arenal where tourists can go soak in the hot springs or swim in the warm baths while sipping Pina coladas.
Adventure
Thrill seekers and anyone who craves adventure is in for the time of their lives. The country is famous for its kayaking, cliff diving, skydiving, scuba diving, zip-lining tours, white-water rafting, and other adrenaline-pumping escapades. Rest assured there is something for everyone.
The diversity of the country's climate and terrain give life to some of the best adventure-filled activities anywhere.
5 Places You Must Visit If You Ever Go To United Kingdom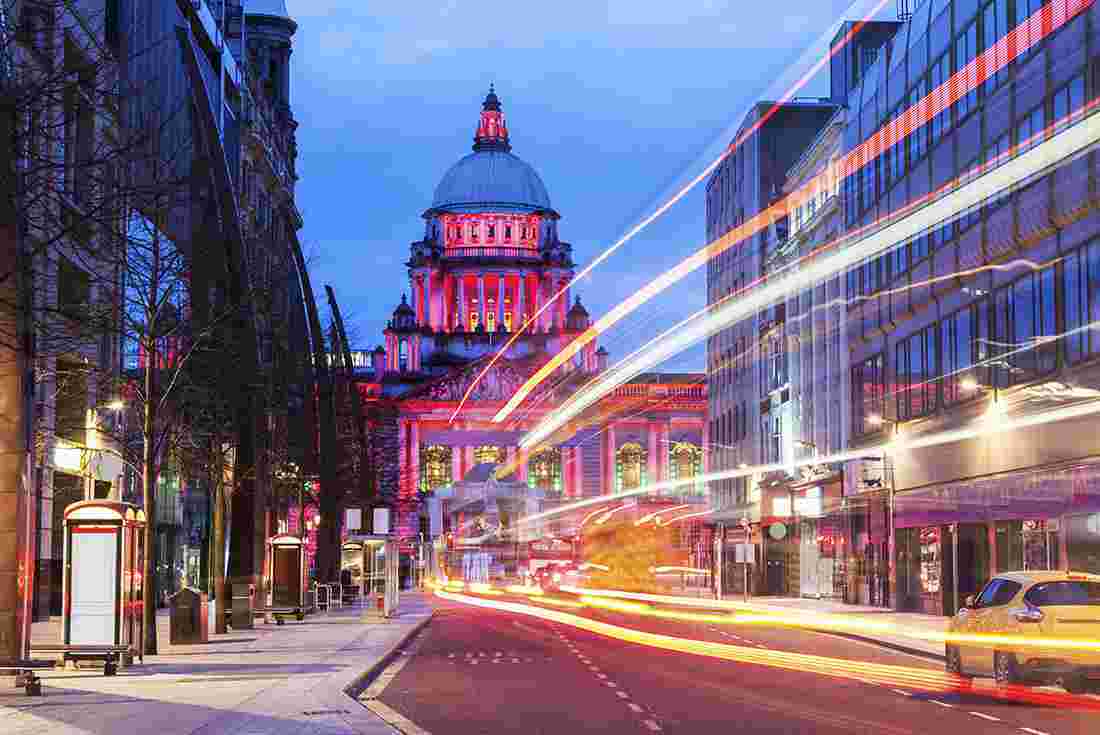 If you are visiting the United Kingdom for the first time in your life, and you don't know what to do. Don't worry; you have come to the right place. Following we are going to mention a few awe-inspiring places you better visit if you ever set foot on English Soil.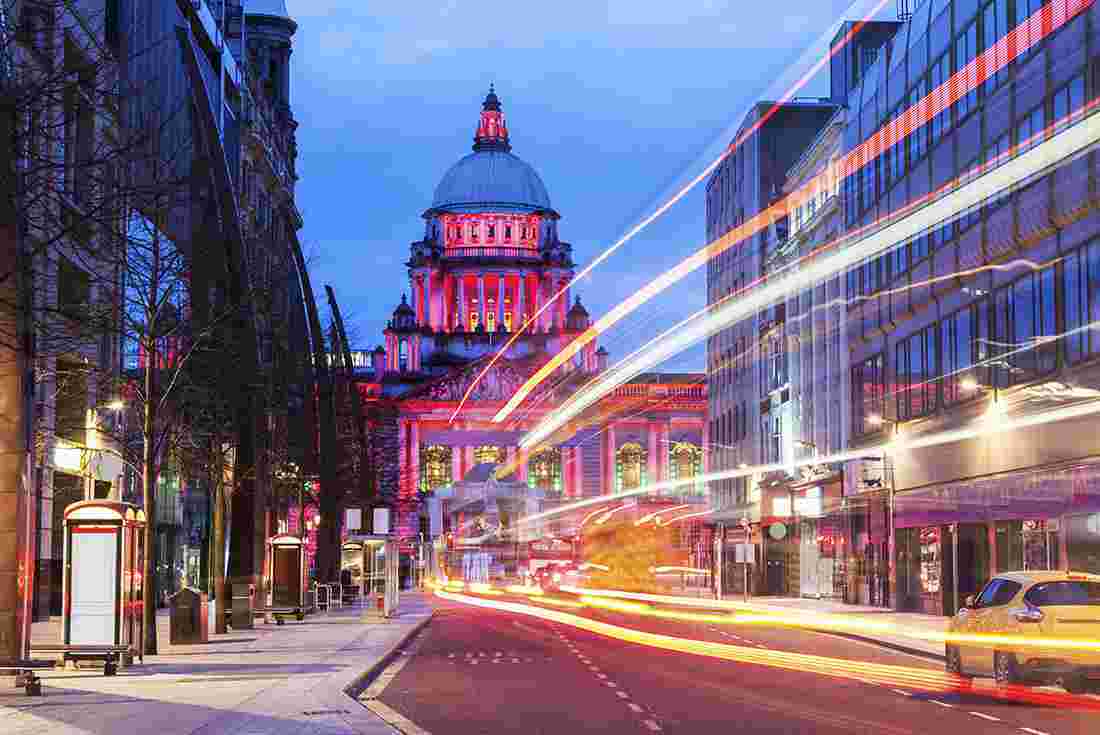 These are literally the best tourist attractions in the UK.
The Stonehenge
It is 10 miles North of Salisbury on the Salisbury Plan. This is perhaps Europe's most treasured prehistoric monument. There are around 250 objects that show how megaliths carried out their daily appears. Once you have walked the stones, you better see the replicas of Neolithic Houses with their daily use tools. Well, you can go inside the circle during normal visits, you will need a special book to get to the site. If you are really interested, you can find a deal here.
The Tower of London
A Prison, Palace and Treasure vault, you name it. This menagerie and Observatory has everything. This is the primary reason why The Tower of London is perhaps considered the most important building in all of England. There is enough history to keep you busy for hours. White Tower is the centerpiece which was built around in 1078 by William the Conqueror. It houses exceptional exhibits like Line of Kings and a stunning display of royal armor.
It also houses Crown Jewel exhibits including Yeoman Warder Tours and the Royal Mind. Tourists can also see the daily about of prisoners and where they used to be executed. This historic landmark covers 18 acres of real estate you should explore.
The British Museum
The British museum perhaps has the finest collection of artifacts, more than 13 million artifacts from all over the world including countries like:
Egypt
Greece
Roman Empire
China
Babylonia
Assyria
And from Various Parts of Europe
Among its vast and impressive collection, the most ancient artifacts are Elgin Marbles of Parthenon from Athens and the Rosetta Stone. If you want to see the best collection of Ancient Egypt Artifacts somewhere outside of Cairo with a fine collection of Roman artifacts, then you must visit The British Museum.
Historic Yorkshire
The Yorkshire stands in the center of York which is surrounded by timbered homes and shops. If you want to see medieval halls and churches, you better visit this. The romantic streets are matched with town walls with more history than a history book.
If you happen to be there, you better visit the National Railway Museum, it's among the most visited attractions in all of United Kingdom. Yorkshire has some of the most beautiful and historic towns of England, including Durham and Beverley.
Gregorian City
If you can't spare much time then you better only visit the Bath, a beautiful city has the Roman Baths, built thousands of years ago. The city is also known for its Georgian Townhouses which are located at the Royal Crescent.
More than 500 of the buildings here have significant historical value. The architecture inspired generations to come.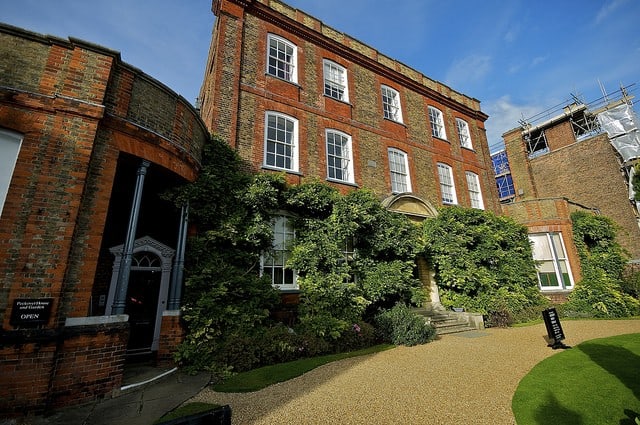 5 Things To Do on the Waters in San Diego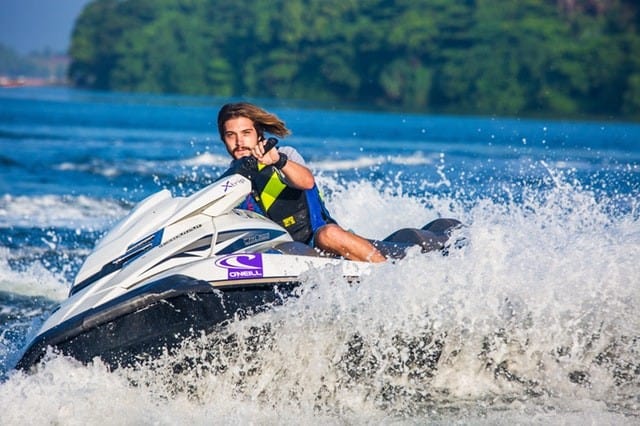 San Diego is a California city full of wonders and adventures. There are plenty of things to do in the city, and in the areas immediately surrounding San Diego. However, there are also numerous fun activities to do on the waters of San Diego. In this post, we'll take a look at some of the cool water-based activities to do while on a trip to Sand Diego.
Jet skiing
Jet skis are awesome. With even the slowest jet ski you can zip around the water at about 40 MPH. The faster jet skis can get up to 65 MPH! If you're the one controlling the jet ski, imagine the fun you would be having. With that much speed, they're like water-motorcycles. I don't think I've ever seen someone who was sad or bored on a motorcycle, much less a jet ski. As always, make sure to be safe first and foremost by using a life jacket – especially if it's your first time ever on a jet ski.
Sailing tours
You can explore San Diego from a vastly different perspective. There are plenty of San Diego sailing tours to choose from. If you can gather a large enough group, you can book a private sailing tour. For example, if you're thinking about planning a San Diego wedding and want your wedding to be extra memorable, this is something you can look into. Private tours are also good for corporate events, such as a team vacation. Imagine being the girl or guy who pitched the idea of a sunset cruise San Diego for the annual company retreat. Everyone will probably thank you for the cool idea.
Whale watching
Whales are the biggest mammals on Earth. They're also fantastic swimmers; if you look up videos of whales breaking the surface water, you'll be quite mesmerized. However, instead of watching YouTube videos of whales, you can actually experience them in their natural habitats near San Diego! The Winter season for whale watching began on December 7, 2018. These whale watching tours look like they can be booked on pretty short notice. If you're already in San Diego, in the general area of the city, or just about to arrive there you can start googling something like whale watching near me to go on quite the water adventure!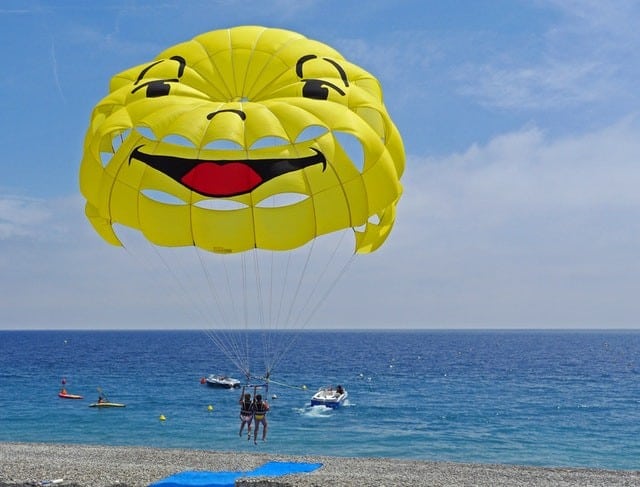 Parasailing
Since a powerboat pulls you at respectable speeds while parasailing, it can seem like it's strenuous, but it's not. If you have the capability to sit, then you have the ability to parasail. You can see San Diego from yet another fun and unique perspective. A lot of places let you take your pictures, or even bring a GoPro to record your experience.
Kayaking
I always consider kayaking a classic because it can be done on any decent sized body of water. While not as fast paced and heart-pumping as parasailing or whale watching, kayaking allows you to slow down to your own pace and view your surroundings at your own leisure.
San Diego is a cool place with an abundance of awesome water-based activities and experiences to take part in. Keep in mind that this is not an inclusive list of everything you can do on the waters of San Diego. Of course, there's always more you can pick into your trip, but rest assured that these experiences on the water are awesome.