Tibet Cycling: The Complete Guide to Lhasa to Ganden Monastery Cycling Tour
Tibet Cycling: The Complete Guide to Lhasa to Ganden Monastery Cycling Tour
Tibet appeals to travellers in many ways. The first and most important thing is the beautiful natural scenery. However, Tibet is a bit different from the other scenic spots. There is a charm to this place, which is not found anywhere. Travellers have a mind which wanders and loves to explore new things. They can get this experience for their Tibet travel as the various associated activities can completely thrill them. From photography to trekking and cycling, the options never seem to end.
Almost everyone is well acquainted with the various joys of cycling in Tibet, the atmosphere is absolutely perfect. Tourists can pass through several spots and they can enjoy every bit of this beautiful natural land. Cycling happens on various routes and these routes have to be understood thoroughly. In this article, we will discuss about the cycling tour to Ganden Monastery from Lhasa and provide you every detail that you need.
Why travel to Ganden Monastery?
Tibetan Buddhism has a unique appeal which calms the soul of all wanderers. They are struck by wanderlust and the monasteries in Tibet, offer them something to cherish about forever. For those who love religious places, Tibet has plenty of offerings. The monasteries, the temples and the rituals, Tibet's heritage have always echoed through the ages.  This brings us to Ganden Monastery, which is truly a magical place. It is an absolute wonder in front of the eyes and the viewers are left completely captivated. This was the very first monastery, which laid the foundation of Tibetan Buddhism. The vast expanse of land on Tibet's western site is absolutely heavenly. Emperor Yongzheng who was from Qing Dynasty gave a very special name to this monastery and called it "Yong Tai". Situated at a height of 3,800m from the sea's level, the elevation is majestic. Lagyi Hall, Angyiukang, Yangbagyain Hall are the major construction in this monastery.
Located 47Km away from the capital city of Lhasa, this monastery witnesses a huge influx of people every year. This is an important structure as far as Tibet's cultural heritage is conserved and it is preserved for this reason. The cultural and artistic significance is terrific and Ganden will always be the centre of Tibet's attraction. It joins the famous Sera Monastery in a unique list, which also features Drepung Monastery. These three temples are considered "great" and the visitors value them greatly. Tibetan Buddhism features many activities and some of them are grand and marvellous. Once in a year, a giant picture of Buddha is unfolded and it easily attracts disciples from all parts of the country. Cycling to this monastery can provide a great experience, but you must follow the basic guidelines. Once these points are followed, your trip will not only be great, it will be perfect.

Highlights of the amazing cycling tour from Lhasa to Ganden Monastery
Cyclists are of different types and they begin their journey, by having different trips in their minds. We have introduced trips of various lengths and they are tailor-made for each type of traveller. Some people can opt for the short and customized tour, while, others can choose the longer version. The distance from Tibet's Lhasa to this amazing monastery can vary slightly, depending on the route taken. Cyclists have to travel 60Km to reach their destination and not much difficulty is faced in the process.  Don't forget to be in a relaxed mood, as you take this trip. Lhasa is a great spot to be in the right frame of mind and two days can be easily spent here.  The famous trip begins from Lhasa River and cyclists go upstream.  Picturesque villages and some amazing farmlands fall between that and they are just perfect. Reaching Ganden is easy and once you reach here, your soul will be touched by a positive vibe. The environment is filled with peacefulness and everything seems perfect here. One night can be spent here to soak in the feeling. The return journey can start next day and Chubuxi village falls in the route. Tibet is all about the unique lifestyle of the locals and this is something you can't afford to miss.  From Chubuxi, the trekking trip to Samye commences.
The most classic 6 days Lhasa and Ganden Monastery Bike tour, you will enjoy the cycling joy and Tibet wonderful natural landscape and Tibetan monasteries architecture. Most tourists can complete this short ride after relaxing yourself in Lhasa for two days. The ride route begains upstream along the Lhasa River, and you will pass some farmlands and small villages. Then arrive in Gandan monastery, one of six Gelug sect monasteries, and worship this famous monastery. Then you are expected to spend a night at Gandan monastery to experience the peaceful environment. Next day, you will head back to Lhasa, and visit Chubuxi village at the foot of Gandan monastery. On the way you can experience the daily life of local people. Moreover, Chubuxi village is the starting point of Ganden to Samye trek. Finally we move back to Lhasa and the ride ends.
Tackling the changing altitude on the way to Ganden Monastery
The altitude in Lhasa is about 3600m, and that of Ganden Monastery is 3800m. There is no strict change of altitude, so it's relatively easy for travellers who want to try short cycling in Tibet.  Cycling is a strenuous activity and it can take a toll on your health. That being said, cycling in the rough terrains of Tibet is even more challenging. Ganden is situated high above the normal sea level and this steep rise can often weaken cyclists. The high altitude woes will continue, if proper precaution is not taken. Carrying additional oxygen cylinders is a must and this should be done in advance. The temperature changes greatly and travellers should also be aware of this. However, if you choose us for this trip, everything becomes easier. The freezing months can pose a far bigger threat and that should be avoided at all costs.
The perfect time to take Lhasa – Ganden Monastery cycle tour
Tibet embraces every season fabulously, though the conditions are not favourable every time. Travellers and especially cyclists must understand the timing absolutely well. If the activity is done in a pleasant month instead of the harsh winter, the fun can increase manifold. The best time for cycling is from May to October because good weather and temparature. The other months can be targeted as well, but the safety issues become important in the hilly roads.
Getting the Tibet Travel Permit – How can we help?
Exploring Tibet is a fun activity, but Tibet travel permits matter greatly. Foreign travellers must fulfil the necessary travel guidelines to get in this region and we can help you from all sides. We make the process easier, by getting you the right documents at the right time.
What to pack for this cycle tour? – Bicycle Rent and Other Tips
Taking the most essential things can do the job here. The all-important ID card and travel permit is absolutely essential and it gets the first priority. Take a medium-sized backpack to put in your things and pack it with the right kind of warm clothes. Waist packs also come in handy, as they store many important things. This is a place where you will see high elevation, so oxygen should be there in abundance. Avoid getting sunburn by taking a good sun-screen cream or lotion and lastly don't miss out on the medicines. Helmets and other cycling wear can be taken, as it is very essential. The bicycle can be rented easily and it is supplied by the tour operator itself. An important trip in this aspect would be to prepare for the changing weather. It can stay sunny or it can rain, so plan accordingly.
The challenges in Tibet are quite tough, but it will gift you an experience, which you will not forget in a long time. Cycling here is precious and it is an important aspect that strengthens Tibet's tourism.
Five Steps for Stress-Free Travel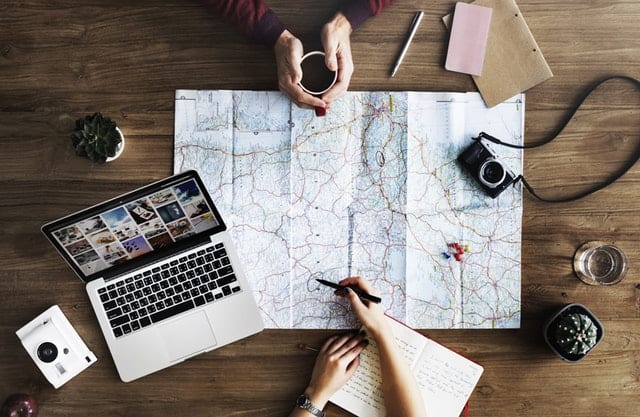 Many people travel to get away from the stresses of daily life. Vacation is often associated with relaxation and a lack of worries. However, many travelers still find themselves stressing over little things while on the road. Fortunately, some efforts can be taken before a vacation to help reduce these worries. Here are five steps to take before traveling to help reduce stress while abroad.
Research Your Destination
Traveling to a foreign country can be a daunting experience. Foreign languages and other cultural barriers can make it difficult to function during the trip. Even though smartphones make it possible to overcome many of these obstacles within a few minutes, it is still critical to research destinations before visiting. Even the smallest bit of research can help to make the trip much smoother and stress-free. While there are endless topics that can be learned before traveling abroad, there are a few key pieces to keep in mind. All travelers should have a general idea about local transportation, cultural customs, and language before visiting a new location. Furthermore, it's a good idea to have a sense of the general state of cybersecurity in that part of the world, in order to reduce the chances of a security breach of your laptop, smartphone, or tablet.
Purchase Renters Insurance
When traveling abroad for a trip, there is already enough to worry about on the road. In order to have a stress-free vacation, travelers need to take care of any potential problems at home. One of the best ways to accomplish this is by protecting a house or apartment with insurance. Although a robbery or natural disaster may occur during vacation, travelers can rest assured that insurance will cover the losses. Travelers can research renters insurance online to see what kind of options are available.
Organizing Travel Documents
Seeing vacation pictures on Instagram and watching the Travel Channel can lead many people with an idealistic picture of traveling. While travel is still an amazing experience, it requires a lot more red-tape and formalities than most people think. Many countries require foreign visitors to have visas before visiting. These visas can only be obtained upon request and after showing the appropriate documentation. Even when traveling in countries without visa requirements, it is important to carry some important documents. Some of these include a passport copy, flight details, hotel reservations and more.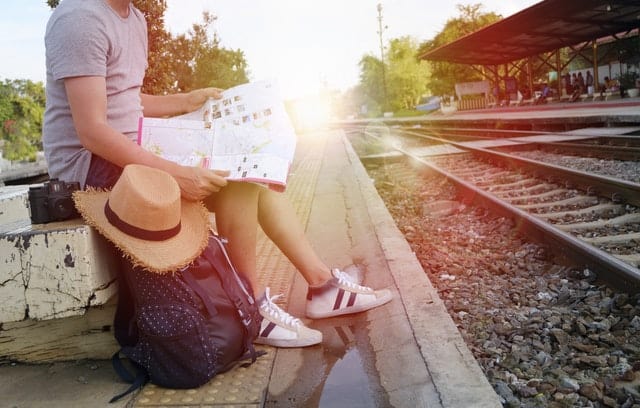 Budget Beforehand
There is nothing worse than returning home after a vacation with less money than you had expected. This is often a result of poor, or a complete lack of, budgeting. Some travelers make the mistake of assuming that budgeting can take place on a daily basis. In reality, it is much more effective to budget before traveling to a destination. Tourists should calculate the total cost of a trip by adding up transportation, accommodation, food and activity expenses. This budgeting will help travelers save money in the long-run and can help remove any stress associated with potentially over-spending.
Buy a Local SIM Card
People rely heavily on their smartphones to get through daily life. With accurate information just a few taps away, there is no wonder that these devices have become some of the most popular gadgets in the 21st century. People run into a problem when traveling abroad as their phones don't have data abroad. Ironically, traveling to a foreign country is one of the most crucial times to have a smartphone for maps and other helpful information. Instead of searching desperately for wifi, tourists should buy local SIM cards to activate their phones. This will make it much easier to find directions, translate foreign languages and calculate conversion rates.
Stress-free travel is something that needs to be prepared beforehand. These five steps can help to ensure that your next vacation is as worry-free and relaxing as can be.
Seven Destinations You Should Visit With Your Spouse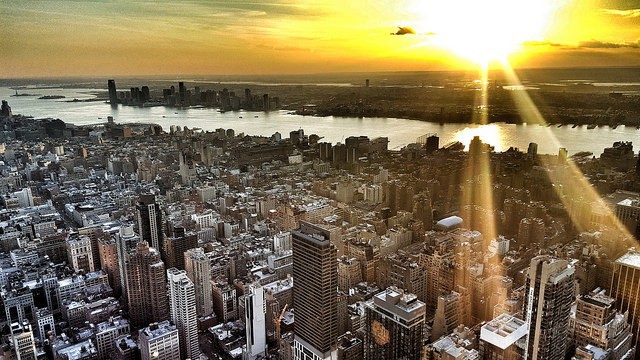 When you're traveling as a couple, finding the perfect romantic destination is essential. What could be better than spending quality time together, just the two of you, in one of the most beautiful places in the world?
Here, we bring you 7 destinations that you absolutely must visit with your significant other. Whether you love relaxing on golden sand beaches, enjoy exploring amazing sights or discovering culture and heritage, there's sure to be a destination here that appeals to you and your spouse.
1.New York City, USA
So good they named it twice, New York New York is one of the ultimate destinations for lovers. What could be more special than standing at the top of the Empire State Building together, admiring the panoramic views? Whether you're fans of history, culture or theater, you'll find something in the Big Apple for you. Take in  Broadway show, discover world-class museums and then take a romantic carriage ride around Central Park. If you've got time, there's always the famous Katz Deli where you can recreate the iconic "I'll Have What She's Having" scene from When Harry Met Sally!
2.Paris, France
One of the most romantic cities in the entire world, Paris is an absolute must for lovers everywhere. Strolling hand in hand in Montmartre, kissing on top of the Eiffel Tower and looking into each other's eyes over a meal in an intimate pavement café, what could be better than that? A dinner cruise on the Seine, watching the lights of the city twinkling on the water is the perfect way to end a perfect day in the City of Love.
3.Honolulu, Hawaii
If your idea of indulgent pleasure is lying on an endless golden sand beach and listening to the sound of the waves lapping on the shore, Honolulu is the place to go. Luxurious hotels and outstanding service paired with gorgeous surroundings and amazing weather – it all adds up to a fantastic couples' break.
4.The Maldives
If you dream of having endless time with your loved one in an exotic destination unlike any other, The Maldives is the ideal vacation spot for you. Gorgeous beaches and clear water make for a wonderful spot, whether you love relaxation or water activities. If you and your spouse are keen divers, this is a destination beyond compare. There are many wonderful dive sites here where you can get up close to colorful marine life and explore the world under the sea. You can even make planning for your trip a romantic couples' activity! Spend time together browsing online and get details from Scubalist.Pro of all the best diving items on the market.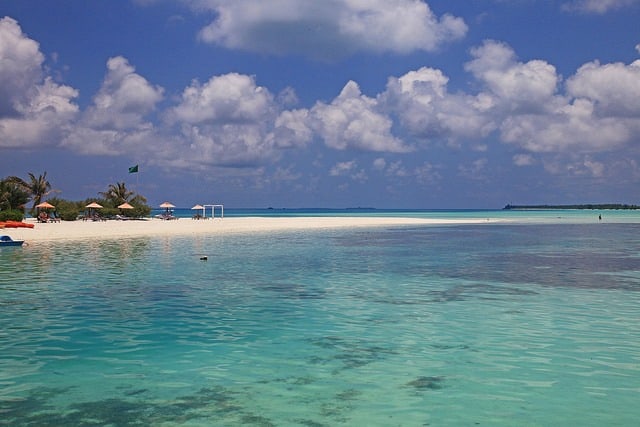 5.Venice, Italy
After Paris, Venice must be one of the most romantic spots on the planet. With its unique canals and gorgeous buildings, Italy's city of love presents a world of opportunities to spend quality time with your spouse. Ride in a gondola together as the sun sets, enjoy a romantic meal by the canal side, or explore stunning ancient buildings in an amazing setting. It's a vacation you'll never forget.
6.Santorini, Greece
Greece has it all – a wonderful climate, welcoming people, amazing food and gorgeous surroundings. Santorini is one of the most beautiful and unique Greek islands. With its iconic white and blue buildings and black volcanic sand, it is a truly stunning place to explore with your other half. You can dine on traditional cuisine at an authentic taverna, stroll through rustic villages and simply soak in the sunshine together.
7.Blue Lagoon, Iceland
A surprisingly popular destination with couples, Iceland offers something truly unique to partners who prefer to stay out of the sun. With its spectacular landscapes, beautiful natural attractions and welcoming locals, Iceland is a destination for lovers. Also, what could be more romantic than snuggling up together on a cold winter's night? The Blue Lagoon's stunning blue geothermal spa waters are the ideal way to spend time together in this one-of-a-kind destination.
These are just seven of the best destinations in the world for lovers to get closer together and enjoy themselves in their own special way. Whether you love sun, relaxation or activity, one of these seven spots is sure to give you the romance you've been searching for.
5 Tips to Avoid Conflicts During a Big Vacation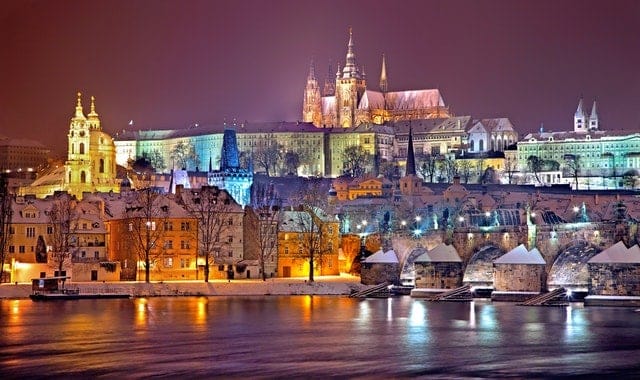 No matter, if you are with family or friends, traveling with a big vacation party almost always, seems to be nothing short of a grueling experience.
Whether you are going through some well-planned and scenic Uganda tours or a culturally rich expedition through Europe, if there are more than 4 people in your traveling party, then the possibility of arising conflicts would certainly be be present.
Most people, when assembled to spend extensive periods of time together, seem to run on high emotions. While that phenomenon is most apparent in reality TV shows, a vacation is not immune to its effects either.
That is why, whenever you plan a big vacation, keep the following tips in mind in order to get the most of your traveling experience while also making sure that your traveling party is not getting at each other's nerves.
Discuss Itineraries Before Finalizing Them
Itineraries are a touchy subject. While traveling in groups, one of the biggest pet peeves often noticed by people is how a single person hijacks their whole vacation by presenting their own itineraries. On the other hand, if no one discusses itineraries, then it leaves room for all kinds of scheduling disasters to take place.
Therefore, the best approach here is to not just let a single person print out a set of schedule for everyone, but rather to discuss the itinerary with the whole group. Take suggestions and incorporate them wherever you could, and ensure that everyone is agreed on the final itinerary.
Leave Room for Disaster Management
While fixing those itineraries, you will also need to make sure that while your schedule makes the most out of your vacation, it does have wiggle room for times when your car breaks down or when one of your travel companions has a wardrobe emergency.
By ensuring that you have a great schedule as a guideline but which has flexibility for disaster management, you can make sure to maintain the stress levels of your travel party accordingly.
Ensure That You Have Activities Planned for Downtime
Even during great vacations, there may come a time when you would find yourself stuck in your hotel room due to a last minute cancellation of your plans for any unforeseen reason.
For those times of collective confinement, ensure that you have a few indoor activities planned with your travel party. If possible, pack a deck of cards to play some poker or ensure that you have electronic group entertainment with you.
By making sure that you keep your travel group busy even during times when you are not out exploring, you can keep emotions from running high by someone delving into overthinking someone else's behavior on the trip, which could lead to some interesting but quite unfortunate arguments.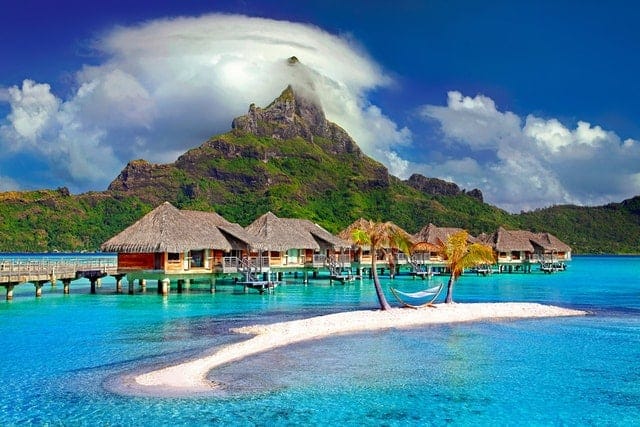 Make Sure That You Have Some Gastronomic Pleasures Planned
During travels, one of the things that could irk people the most is them missing wholesome meals back home. This is a major stress factor that many travelers often ignore until it affects their mood to the level where it leads to testy behavior for no apparent reason.
Thus, ensure that wherever you are traveling, you are aware of the food customs of your destination. You may ask locals about where you could get a good bite to eat, while also packing some healthy travel snacks so that no one in your party goes hungry.
Ensure to At Least Listen to Other's Suggestions, No Matter If They Are Last Minute
One of the best things that you could do while traveling in a group is to make sure that everyone feels included. Instead of pushing opinions down other's throats, ensure that everyone in the group is open for discussion and last minute ideas from everyone else.
While not all ideas are great and some may need to be turned down, this will make sure that none of your group members feel like they are on someone else's vacation. You can also introduce a casual voting system of your own where all of you could vote on certain suggestions so that the majority wins on a travel option fair and square.
Ensure to Stick Together In Order to Avoid Disasters
Vacation disasters are quite common. While they make for interesting stories a few years after, going through those experiences could be quite daunting.
Remember, looking out for each other goes a long way especially when you are traveling. Keep that in mind the next time you are about to snap at your travel companion (and tell your companions the same thing, but in a nice tone, you know, to avoid conflict).

We have been wearing out our jandals (Kiwi for flip-flops) on our travel adventures around the world since 2009. We think our blog is thought provoking and a little witty. But we have been proven wrong before. Find out more about us here...