From Rock To Reef: Some of the Ways To See Australia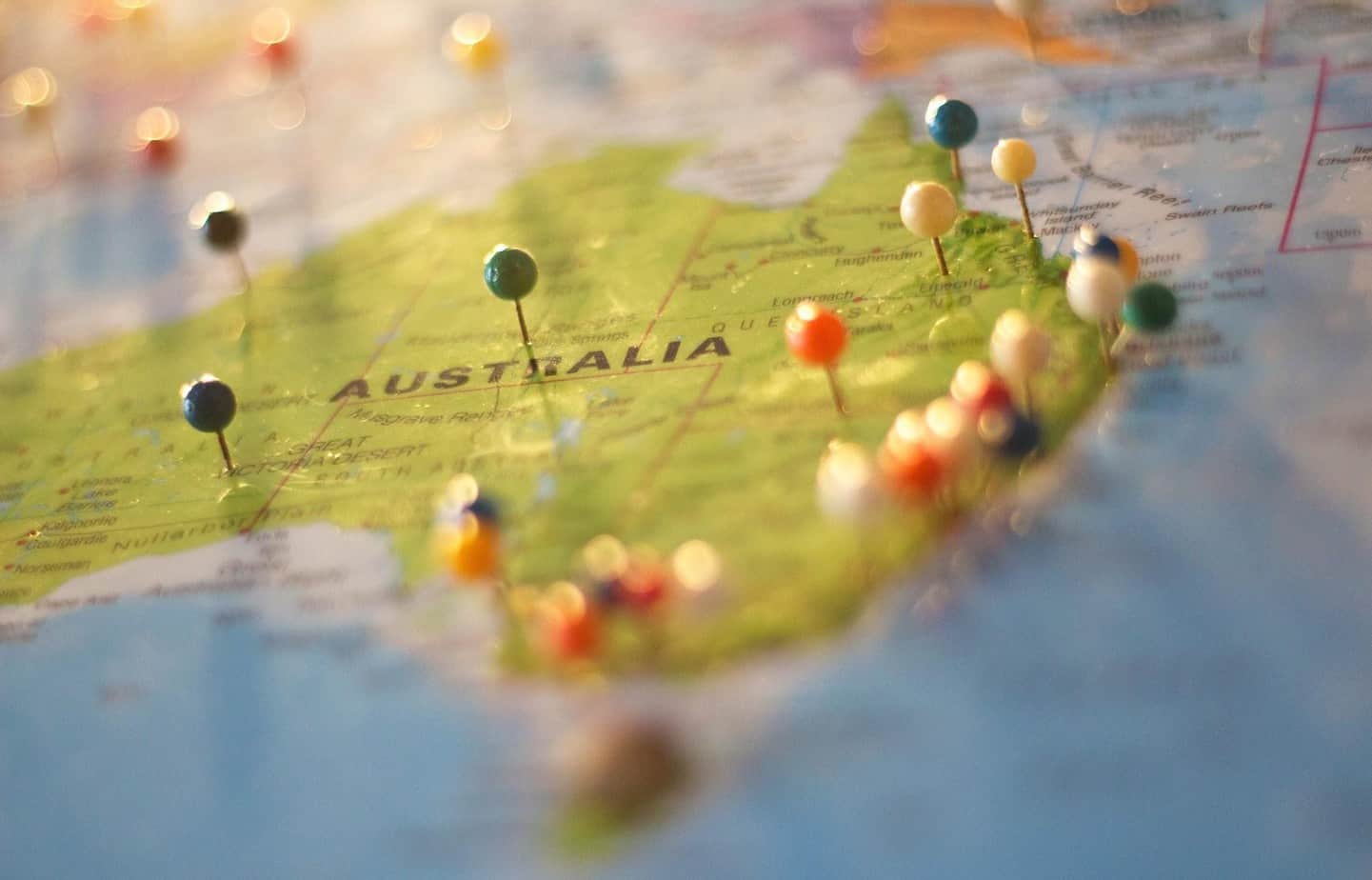 The number of tourists choosing Australia as a vacation destination is rising and rising. And in many ways, it is easy to see why. The climate is good pretty much all year round, and the country is vast, meaning many things to see and do. There are more airlines that are flying to Australia from more cities and countries, making it simpler for everyone to get there. So really, the numbers are likely to just keep on rising.
In such a huge country, though, where do you start planning your trip? It can be easy to get a little carried away and be a little over-ambitious with your planning. But it can mean that you don't get to enjoy some things for as long as you'd want, or can mean too much time on other things; you simply can't know what you'll enjoy until you get there. There are plenty of organised tours that you could join in on, as well as arrange your own.
Organised tours will have some benefits, in that they are professionally organised, so it usually means a tight schedule with minimum time spent on internal transfers or transport. But the downside can be that you have to stick to their schedule, and you might not get to explore as much as you may want to. So you do have to think about what you want to get out of the vacation; seeing things, or experiencing things.
There are many great regions and cities to explore too. So staying put in one place could be your preference instead perhaps? With breathtaking beauty to experience, as well as activities and sightseeing, there are many choices. Being able to pack in a whole tour of the country does pose difficulties too. Take the weather, for instance. Summer on the south of the country (December to March) is known for its reliable warm and sunny weather. Whereas at the same time, it can be way more humid during those months, and it better experienced from May to October before the humidity gets too much. So plenty of things to be thinking about. With that in mind, here are some of the best ways to see the country, whether arranged by yourself or as part of an organised tour. What would you prefer?
Do It Yourself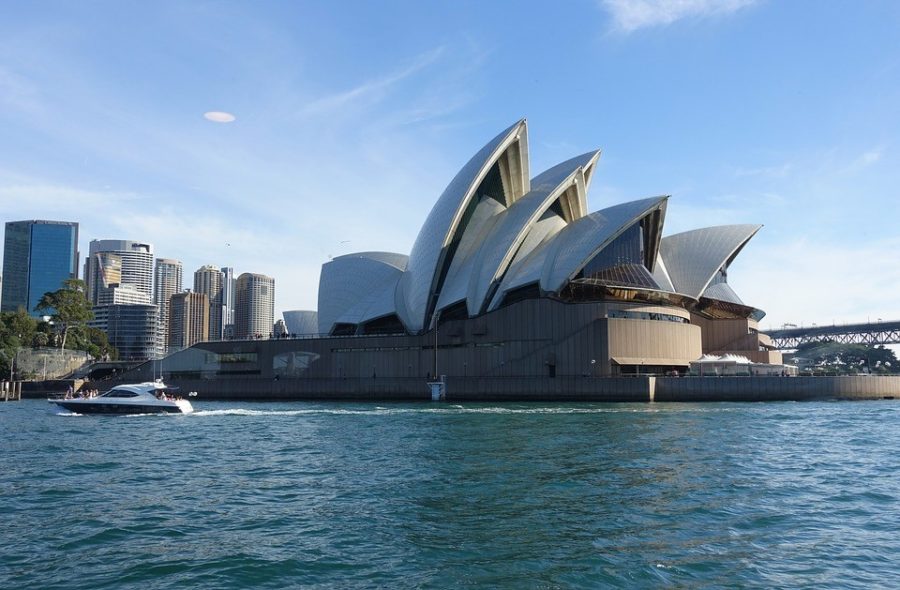 If you like to explore within your own bounds, then planning your own trip could be the best for you. It will take some planning, though, so give yourself plenty of time. A good way to do it could be to hire a car and then use something like PMX Campers caravans as they can travel with you. At least you don't have to think about accommodation every night, just a campsite to pitch up at. Having some local knowledge is really key too, as there may be some insects and creatures that you're not too sure about, especially if you've not visited before. So make sure that you have emergency numbers to hand, and don't ever head out alone. Stick in a couple or a group and it will make the trip much easier.
Great Australian Adventure
If an organised tour is more of your thing, and a long one at that, then the Great Australian Adventure tour could be for you. At twenty-one days long, it is not for the faint-hearted, with the tor starting out with a trip around the harbor in Sydney, so that you get some pretty epic views of the classic Sydney sights (Opera House and Harbour Bridge). It also includes Ayers Rock, Cairns to go snorkelling in the great barrier reef, a stay in Melbourne, wine tasting in the Yarra Valley, and visiting Tasmania's capital. As you can imagine, it does come with a pretty hefty price tag, but for what you get, including all of your flights and transfers, it can be a good deal if you wanted to see all of those things anyway.
Western Australia Best of the Coast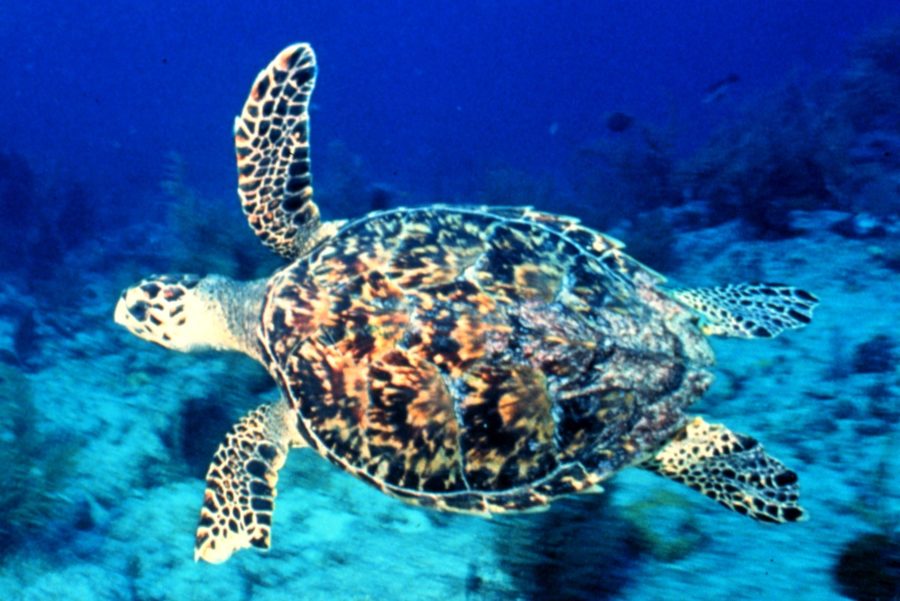 If you want to see a part of Australia that is a little less developed and more rugged than the south or east, then the Western coast could be the spot for you to visit. It is known for its seafood and surfing, not to mention the stunning sandy beaches. You could get a ten-day tour that explores the scenic region between Exmouth and Perth, as well as the National Parks in that area, the beaches, and canoe tours. You're likely to see dolphins and whale sharks on this expedition, so great for animal lovers and explorers.
Tasmania
Venturing out onto the largely uninhabited island of Tasmania is often part of this part of the world that gets forgotten about. But the location, just off the coast of Australia can make it a destination all by itself. If you are planning your own trip, then it could just involve a flight or boat trip, depending where you are coming to it from. But there are organised tours, like Perfectly Tasmania, where you can enjoy a twelve-day tour of the island. It involves cruise, hikes, national parks, and a trip to a private distillery, and a former prison. So good if you want to learn a little more about the island and its history.
Highlights of Australia
If you have got children or teenagers, then a more classic Australian trip could be for you. I mean, what is a trip to Australia without seeing kangaroos or koalas, am I right? The Highlights of Australia tour involves a few flights internally, which can be a good with children, rather than endless hours in cars or on buses. But you'll get to see the classic sights in Sydney, Melbourne, and Perth, as well as the Great Barrier Reef, Ayres Rock, and the Yarra Valley. There will be tours and visits to National Parks and animal reserves, so there is something for all of the family.
Have you been to Australia before and taken part in a tour? Or did you plan your own itinerary? It would be great to hear what you think.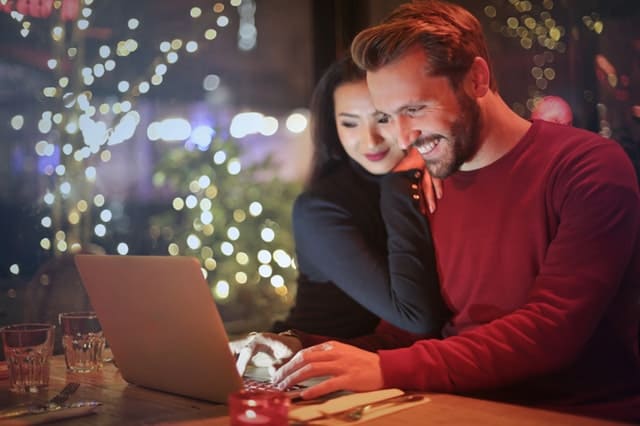 So you may be wondering what can you do for your three day weekend or just want to get away with the fiends for a few days. Camping could be fun, but then that requires a lot of work and heck its a vacation your on, right?
Well if you are looking to get away for the weekend and want to have a bit of fun while you are on your vacation then why not head out to a fancy hotel and experience a  live casino?
Live casinos offer a wide array of entertainment and activities that are not solely confined to gambling.
Live Casino Atmosphere
If you are like most people being entertained is what you are after. It brings out your little kid. Live casinos can do this. There are a hat of activities and entertainments to watch and experiences landing from five start meals cooked by some of the best chefs around to city tours that show you some of the best landmarks in the city to magic show that really makes you question reality.
Criss Angel, we are talking about you.
Aside from these fantastic events there are also live music that can make any concert feel like a kiddy show in comparison.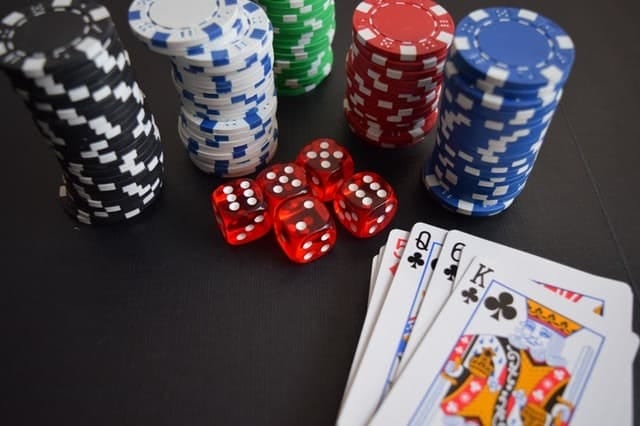 Looking To Get Away?
Work can be a draining experience, and we all understand that we need to get money in order to make a living but sometimes getting away for just a few days can be the remedy to cure your rising anger or depression and there is nothing, like being able to just simply cut loose and  enjoy your time – even if it is for a few days.
Traveling Can Be Fun
It probably goes without saying, but if you plan on heading to a casino then this isn't a vacation o a family friendly location to visit – but f you and your friends are looking to just get away for the week then this could very well be the destination for you and your friends.
Sit back and relax in your hotel until the nightlife comes – and then let your inner child come out and enjoy life; free from the chaos of at the real world.
You may spend a lot over the next few days, but your mind and heart will most definitely thank you in the extended scheme of things.
Best traveling escapade ever, enjoy!
Byton's Autonomous Tech Is Just 2 Years Away
An Introduction to Byton
With Tesla being in the news for all the wrong reasons these days, it seems like a good time for its rival Byton to introduce its own autonomous driving system.
The label, which is owned by the Chinese manufacturer Future Mobility Corporation, unveiled its new concept car by the name of K-Byte at an event in Shanghai last week.
Byton is fine-tuning the K-Byte concept by collaborating with Aurora in order to bring its autonomous systems to life. The company informed the event's attendants that the mutual efforts are going to culminate in Level 4 autonomy, which in layman's terms translates to an automobile's ability to drive without any human assistance.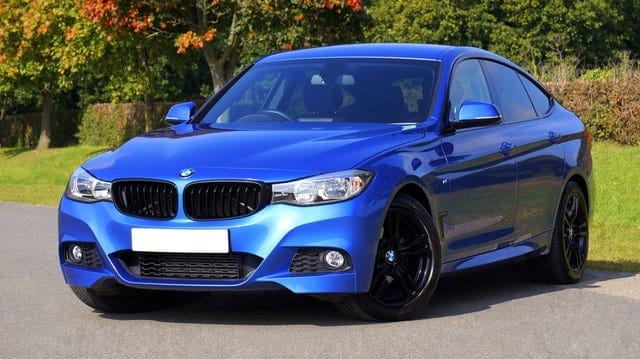 The Autonomous K-Byte
K-Byte, the first car which is touted to house this technology, will be driven through multiple sensors that have been placed strategically throughout the model in order to give passengers a smooth and safe driving experience.
The concept revealed K-Byte as a three-box sedan with a modern exterior design, and with a few accessories that one cannot see in regular cars at all.
K-Byte holds a distinctive side mirror design which also holds its LiGuards sensors that will allow it to navigate within the world while being in self-driving mode. Other notable embellishments include the front and rear sensors on its roof, which will incorporate the LiBow and LIDAR sensor concept which once again will be adding to the autonomous driving experience.
These design choices make it clear to anyone who takes a look at the K-Byte that it is not your run of the mill engine growler but holds much more in terms of capabilities.
According to Byton, it is already in the process of finalizing the concept car for K-Byte and will be ready to unveil it by 2020. It was also mentioned that the company will be launching a test fleet in China before rolling out the production line, letting the world experience what truly autonomous driving can mean for the human race. Between autonomous driving and easy parts availability to your door from online retailers like wWw.BestPartStore.Co.Uk, having a car is going to become a much more pleasant experience.
This all comes amidst Tesla's various issues with its own well-publicized but under-delivered Autopilot system, which gives Byton a clear opportunity to delve into the autonomous driving sector, and who knows, we might just be foraging for Byton's automobile parts in our end of the world instead of current giants such as Mercedes or BMW.
If Byton can achieve this feat sooner than its more popular counterpart, then it will certainly get it to the top of the list of automobile manufacturers of the future.
5 UK festivals to visit this summer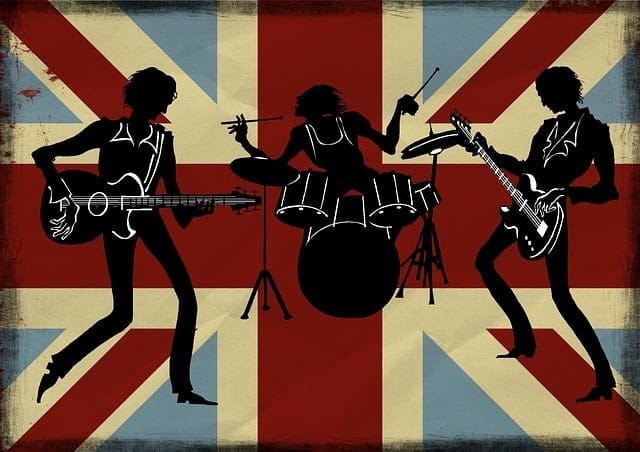 The UK is so beautiful in the summer, why go abroad when you have thousands of fun things to do right here? People travel from all over the world to see our beautiful country, so get to know the UK better.
These are some of my favourite festivals for summer 2018. They are family friendly with entertainment for both parents and children.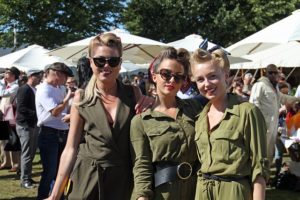 BLISSFIELDS 5-8 July 2018 | Winchester. Whilst you're getting your groove on, your children will enjoy making woodland fancy dress costumes in the Angel Gardens Family Area, having paint fights and dancing their socks off at the onesie disco and everyone's in their happy place. Address: Vicarage Farm, Woodmancott, SO21 3BL  Website: blissfields.co.uk Tickets: Adult weekend tickets from £100; youths £85
LATITUDE 13-15 July 2018 | Suffolk. Latitude must be the closest grown-ups can get to a real festival experience with the kiddies. You can enjoy yourself while your cuties hang out in the Enchanted Garden where there's circus skills classes, screen printing and wildlife craft sessions. Address: Henham Park, Nr Southwold, Beccles, Suffolk NR34 8AN  Website: latitudefestival.com Tickets: Adult weekend tickets from £197; accompanied teens from £132.50; children from £15
GIVE 13-16 July 2018 | Leicestershire. This tiny celebration of soul, house, funk, reggae and blues, grew out of a series of club nights started by a gang of warehouse ravers in the 80s. While it is not a family festival, many regulars now bring their kids, who love it. This year, watch British Soul singer Corrina Greyson and then head to the treehouse, bouncy castle, karaoke and magic forest schools. Address: Stanford Hall, Lutterworth, Leicestershire, LE17 6DH  Website: houseofhoney.org Tickets: Adult weekend tickets from £175; under 18s £55; under 13s £30
DEER SHED FESTIVAL 20-22 July 2018 | North Yorkshire. Kick off the school holidays with this weekend of fun at Baldersby Park in Yorkshire, combining music, cabaret, comedy, theatre, book readings, family films, science workshops and lots of scampering in the woods. Address: Baldersby Park, Topcliffe, North Yorkshire YO7 3BZ Website: deershedfestival.com Tickets: Adult weekend tickets from £135; 6-15 year olds £45; 3-5 £10; 0-2 free
CURIOUS ARTS FESTIVAL 20-22 July 2018 | Hampshire. It's all snail racing, midnight bat walks and bee-keeping lessons at the Curious Arts Festival, in the grounds of stately Pylewell Park. The film and poetry workshops for kids are a must. Address: Pylewell Park, East End, Lymington, Hampshire SO41 5SJ  Website: curiousartsfestival.com Tickets: Adult weekend tickets from £128; 5-13 year olds £23; under 5s free.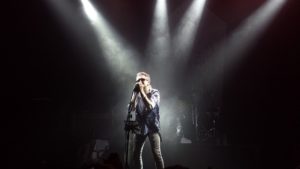 Sometimes one can get tired of driving all over the country to the festival of your choice, then you also have to think about how much alcohol you consumed the night before and whether or not you're ok to drive. Why not 'coach it'? Travelling by coach means you don't have to worry about driving at all, you can just sit back and relax and enjoy the ride. Click here for some excellent discount offers and have a fabulous festival summer!

We have been wearing out our jandals (Kiwi for flip-flops) on our travel adventures around the world since 2009. We think our blog is thought provoking and a little witty. But we have been proven wrong before. Find out more about us here...