Outdoor Activities in Cairns: Adventure City Guide
Find out how you can find the best Outdoor Activities in Cairns with our comprehensive Adventure City Guide to Cairns in Australia.
Are you looking for an insider's adventure travel guide for the best outdoor activities in Cairns?
As part of our Adventure City Guide series, Charli from Wanderlusters shares with you her expert insider tips on the top adventure and outdoor activities to do in Cairns; including how to get there and costs.
Why visit Cairns for adventure?
Cairns sits on the north east coast of the state of Queensland. Known as the place where the rainforest meets the reef the area provides a wealth of activities for the adventurous traveller. With its warm climate and laid back vibe the city is an excellent base to explore Australia's tropical north.
We spent two months living in Cairns although we'd only planned on visiting for a few days. Camping each night in our Winnebago we utilised the city's excellent network of bicycle lanes to discover all that is on offer.
Outdoor Activities in Cairns
Scuba Dive the Great Barrier Reef
Cairns is known as the gateway to the Great Barrier Reef and it would be impossible to visit the city without hopping aboard a boat to see first-hand the beauty of the world's most extensive coral reef eco system. For the adventurous traveller the only way to experience the reef is to join one of the liveaboard dive boats that take guests out to the best dive sites on the reef.
The famous Cod Hole, Steve's Bommie and Pixie Gardens all provide world class dives and give a brilliant insight into the diversity of life on the reef.
If you're a more experienced diver or wish to gain experience fast join Mike Ball's 7 day Coral Sea Safari and see the best of the Great Barrier Reef as well as the epic shark dive 150km from the shore at Osprey Reef. This five star liveaboard is world renowned for ensuring you see the best the reef has to offer.
Jump in at the Cod Hole and dive with fish the same size as you!
Brush up on your macro photography skills at Steve Bommie where you'll spot nudibranchs, frog fish and sea horses. You'll need nerves of steel for the shark feed dive out at Osprey Reef. Descending to fifteen metres your heart will race as you watch their shadows appear from below anticipating a meal. As they frenzy around you'll need a steady hand to take a photo as they swim inches from your mask. In our opinion this trip is the only way to literally submerse yourself in an unforgettable Great Barrier Reef adventure.
Getting to the Great Barrier Reef
You can jump aboard any of the liveaboard boats in Cairns so no transportation is required.
Mike Ball offers three, four and seven night trips. Note that you must opt for either the four or seven day trip to experience the shark feed. Prices start at $1600 AUD for the three night trip but cheaper rates can be negotiated a week before departure.
SAVVY TIP – We secured a placement on the Mike Ball Expedition Volunteer Programme and worked as dive crew on the boat for two weeks. This meant that we experienced the seven night Coral Sea Safari twice in exchange for two weeks of unpaid employment on the boat.Averaging three dives a day this is a brilliant way to experience the reef on a budget.
Note: To work on the dive deck you must be a certified Dive Master however there are opportunities for Open Water divers to volunteer in the galley.
For more information read our trip report.
White Water Rafting
For adrenaline junkies the opportunity to get off the beaten track and onto some white water is always met with enthusiasm.  The run off from the rainforest and mountain ranges that surround Cairns provides a number of great stretches of river to explore. The Tully River is known throughout Australia and New Zealand for its exceptional rafting and encompasses classes one through five.
Along with the white water rafting a day trip to the River Tully includes the opportunity for rock jumping, raft surfing and rapid swimming. With memorable spots along the stretch of forty five rapids like 'Alarm Clock' named because it provides those who pass a soggy wakeup call, and 'Stair Case' a nail biting drop, the Tully makes for a first rate adventure from your base in Cairns.
Logistics
When booking your white water adventure you will be advised of a collection point for your journey south to the Tully River. The transport is included in the cost of your rafting experience.
Cairns Rafting offer collection and return to your accommodation, a lunch time BBQ and five hour rafting experience for $195 AUD
SAVVY TIP – Visit the numerous tour desks in the town and barter for the best rate you can. Booking direct with the company is not always the cheapest option. The tour desks receive commission and they often give extra discounts to secure a sale.
Crystal Cascades
If you're strapped for cash take a day trip to the freshwater paradise of Crystal Cascades. Located just twenty minutes west of the city this area is known to locals and tourists alike and is a popular place to cool off in the heat of the day.
With no entry fees this is one of the most affordable paradise retreats you'll ever find.
With numerous waterfalls and swimming holes set in stunning rainforest surroundings it's a great place to explore or relax and soak up some sun. There are opportunities for the more adventurous to take part in some cliff jumping. A short walk up the cliff from the largest waterhole will take you to 'No Fear' point, the highest part of the cliff face from which you can launch yourself into the water below.
Logistics
While not far from Cairns there are no public transport options to Crystal Cascades.
We recommend hiring a car which can be done for around $35/day. If you're considering taking a taxi note there is intermittent mobile reception at the falls and you may find yourself unable to call for a ride home. Drive to the suburb of Redlynch, and simply follow the signs to Crystal Cascades. From the Red Beret Pub, the swimming hole is about 10 kilometres away.
There is no entry fee to the falls however be sure to take supplies and sun cream as there are no shops close by.
SAVVY TIP – Chat to other travellers about visiting the falls, they may have their own transport and be interested in experiencing the beauty of the falls themselves. Leave a wanted advert on the noticeboards in hostels and caravan parks advertising for travel buddies to share the cost of car rental and fuel.
Local Secret Adventure in Cairns
If you've spent your day laid by the lagoon and are in need of something to get your blood pumping pop down to the esplanade for an evening exercise class. The best part about this programme is that all the classes are free. All you need to do is arrive at the esplanade in the centre of the city equipped with the motivation to burn some calories and away you go.
Choose from yoga, pilates, beach volley ball, aqua aerobics, bootcamp and zumba and get that booty in shape for free.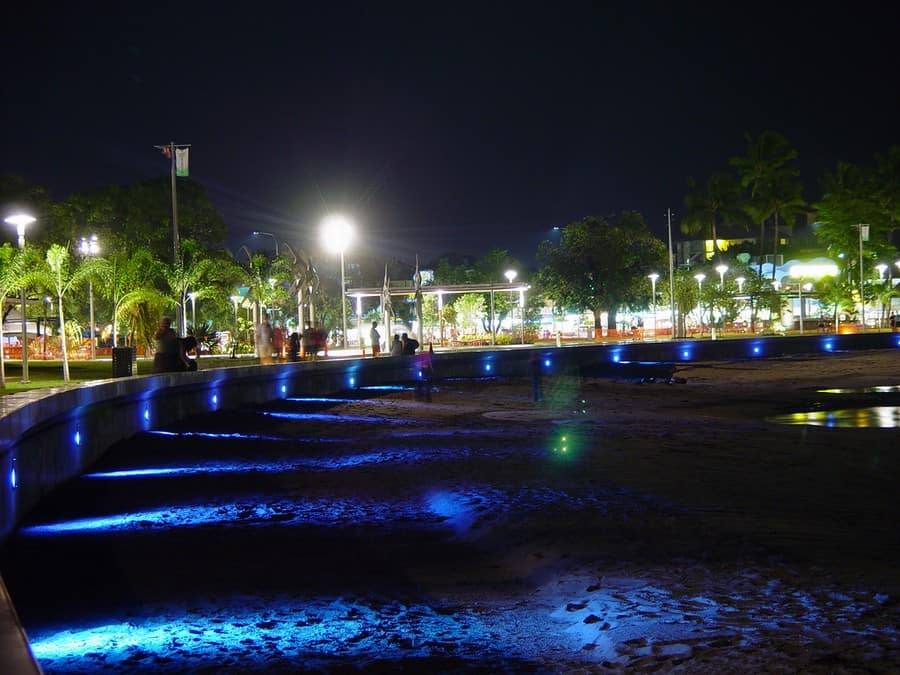 Best time of the year to visit Cairns for adventure?
Cairns provides adventurers with activities throughout the year however be aware that the Minkie Whale migratory season is from May to August and you can scuba dive with them aboard Mike Ball's Minke Whale Expedition in June and July.
Temperatures in northern Queensland can also reach 40°C during the summer months and the area can be hit with thunderstorms and cyclones December to March. If visiting during this time be vigilant about applying sunscreen, wearing a hat and always carry water.
The reason I love Cairns for adventure is because…
The city is nestled in between the aquatic splendour of the Great Barrier Reef and the vibrant canopy of the surrounding rainforest that covers many of the coastal mountain ranges. Both provide endless opportunity for exploration and would keep any explorer happy for the duration of their stay.
And once you've explored the natural beauty of the surrounding environment you can experience the cities thriving nightlife and relaxed beach vibe. Sometimes a cool beer and a sea view is just what you need after a day of adventure.
BIO:

In 2010 Charli & Ben made the decision to live a life less ordinary and six months later embarked on an undefined period of travel.  Enforcing no restrictions on their itinerary they have chosen to travel at a slow pace and incorporate house sitting assignments in each country they visit.

With no time limit restricting their experience they are content to continue exploring the world as digital nomads. From backpacking through Central America to road tripping around Australia they embrace each and every opportunity for adventure.

Find them on Facebook and Twitter or catch up with their journey at their travel website Wanderlusters.
The Best Destinations For Sun, Splendour, And Sightseeing
Whilst an explorer should be seeking eye-opening experiences on his or her travels, there's no denying that a healthy dose of sun helps to make the adventure a little more enjoyable. There are heaps of cold destinations (Greenland, Russia, and even England) that are visually stunning and a lot of fun to explore, but we're going to talk about some of the hotter places on the planet that have a lot to offer in terms of sightseeing. You might as well have the perk of sunshine and warm weather whilst you're exploring the world, right? After all, there's no reason as to why you can't relax during a big excursion. That being said, you need to find some destinations that meet all the criteria we've mentioned. If you've no idea where to go on such a travelling experience then you should check out these top destinations for sun, splendour, and sightseeing.
California, United States.
California fits the bill perfectly when it comes to a place that promises endless sunshine and a lot of things to do. There are many beautiful places to visit in the U.S. that promise sunshine and adventure, but this state is a common favourite for both domestic and international travellers. And there's good reason for that – we'll prove it to you. First of all, no tour of this gorgeous state is complete without a visit to Los Angeles. The city of L.A. is unlike anywhere else in the world. You should start by exploring Hollywood, as it's something that everyone should do once. You'll get an intriguing look into the world's most famous films and actors behind the veil – and the Hollywood Hills are worth exploring for a look into the natural beauty surrounding this area. But once you've seen the intriguing truth of this surreal place, you should head into the heart of L.A. You'll feel as if you've entered a different world. Whether you head to sunny Venice Beach or the busy downtown area, there's so much to do. Find the Grand Central Market if you want a quirky L.A. dining experience; there's often live music to go with the food. And this is only one city of many to explore in the sunny state of California. Make sure you had to San Francisco too.
Victoria, Australia.
If you want a real adventure in one of the sunniest places on earth then you need to visit Australia. It's a huge and incredibly intriguing country with desolate uninhabited areas and dense cities that are heaving with people and things to do. The land down under finds the perfect balance when it comes to a destination that promises both natural beauty and lively culture. Whether you want to explore vast unexplored wilderness or a glitzy modern city, Australia has it all. The state of Victoria in the south-east is definitely the best place to start your journey, though. You should head to the Great Ocean Road for a journey that's both scenic and historically relevant (the road is the world's largest war memorial). You'll get to see the Twelve Apostles along the way (ginormous limestone stacks that have become an iconic landmark in their own right) and the bewilderingly beautiful towns of Port Fairy and Portland. You'll even have the opportunity to see whales and other fantastic sea life if you pay attention to the ocean at your side.
But the natural side of Victoria is only the very surface of what this state has to offer. You can expect sun and sweltering wherever you go and whatever you do in this massive state, but you probably want a little more than that out of your adventure. After all, you've travelled to such an exciting part of the world. This isn't any ordinary beach holiday. You should head to the city of Melbourne if you want to see the vibrant and lively side of this state. The capital city boasts such a powerful modern-day and historical culture. You should visit The State Library of Victoria and head into the La Trobe Reading Room if you want to see both mesmerising architecture and a fascinating place. The Princess Theatre also boasts sublime architecture and a whole heap of wonderful performances to enjoy once you step inside. Once you've had your fill of culture and entertainment in Melbourne, you should definitely try some of the fantastic cuisine that the city has to offer. Check out www.vamos.net.au if you like the idea of eating at a tapas bar in Melbourne's theatre district. This is just one example of a dining establishment that is influenced by cultures from around the world. The point is that Melbourne is one of the most fascinating places to visit in the state of Victoria. If you want a diverse and extensive experience of Australia with the perk of near-permanent sunshine then this is the place to go.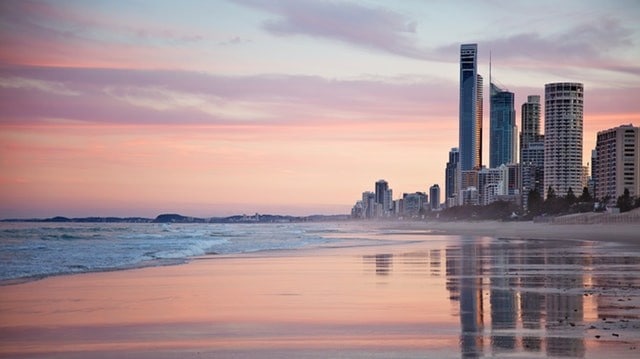 Barcelona, Spain.
You can't explore the sunny cities of the world without visiting Barcelona. It's not only a sunny and vibrant city – it's a sunny and vibrant Spanish city. The culture that pours out of every building is part of what makes this city such a beautiful place to visit. As explained over at www.traveller.com.au, the work of Gaudi is part of what makes Barcelona so stunning. This famous Spanish architect designed so many of the unique aspects of the city. In fact, La Sagrada Familia is a gargantuan church that he designed and it's still being built today (nearly a century has passed since his death). As suggested over at www.tripadvisor.com.au, you might want to take a private tour of the city if you want to get a full experience of the place.
The Kruger National Park, South Africa.
Whilst it's not a continent that tourists explore as extensively as some other regions of the world, Africa boasts a lot of natural beauty along with sweltering heat. And the country of South Africa is definitely a fascinating place to visit if you're looking for an enriching and educational experience combined with the chance to see some visually awe-inspiring sights. The Kruger National Park, in particular, is one of the most beautiful locations in the country. We've discussed it before, but it's worth discussing again. If you want to see stunning animals in their natural habitat then this is the place to go. There's something about seeing cheetahs, giraffes, monkeys, elephants, and many other stunning creatures in their natural habitat that fills you with a sense of elation. It's an incredible experience.
Tips That Will Help You Make More of Your Trip To Thailand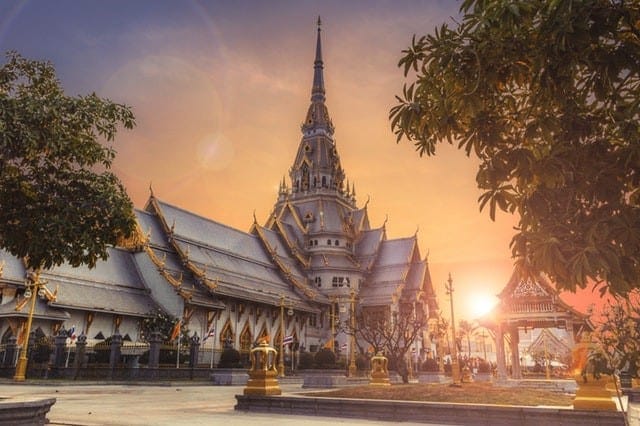 Are you thinking of taking a big trip to Thailand this year? If so, you need to learn a bit more about what you should do and what you should expect when you eventually get there. There's something for everyone in Thailand; it's that kind of country. But making the most of it and knowing the key attractions and ways to spend your time is important, so read on to learn about this and more.
Remember, You'll Get Further When You Smile 
Manners matter a lot in Thailand, and there are certain things you should never do. Pointing at people with your foot is seen as a sign of disrespect, as is touching another person's head. So make sure you don't do that. You will probably notice that Thai people smile a lot, so you should do the same. Being positive and smiling when you meet new people will help you go a lot further.
Explore the Markets and Don't Forget to Haggle
Markets are a big deal in Thailand, and experiencing them for yourself is something you won't forget. There are the conventional markets that are very loud and busy, and there are also floating markets that are navigated by boat, as you can see below. Whichever type of market you visit, soak in the atmosphere and don't forget to haggle because it's expected of you.
Sample the Street Food, But Do So Carefully
Street food is abundant in Thailand, and it can help you to get a taste of the real thailand by eating what the locals eat. As you walk through the streets, the smell of the street food will hit you first, but before you tuck in, make sure you take care and eat safely. Seek out food that has been cooked freshly in front of you and not the food that's been left sitting around.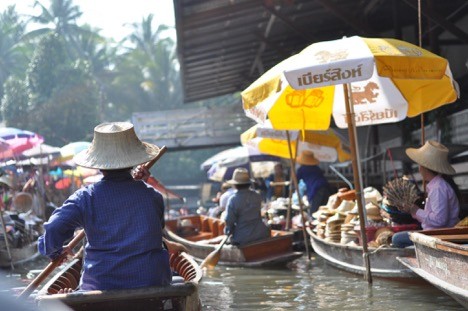 Find Time to Relax and Slow Down
Thailand can be a fast-paced and overwhelming place to visit, but you can't let it get the best of you. If you want to experience the country to the max, you need to find time to relax and slow things down a little. The Shiva Samhita is a classic Thai text on yoga, so maybe you should take some inspiration from it and find time to do some yoga. You'll find plenty of courses there to help you.
Don't Miss the Nation's Many Beautiful Temples
Thailand's temples are not to be missed. Anyone who's interested in religion, spiritualism or beautiful architecture can't help but be astounded by the temples that are found throughout Thailand. No matter what point of the country you find yourself in, you're sure to find incredibly buildings like the one you can see below. So make time to see as many of them as you can.
Tips for Your First Caravan Adventure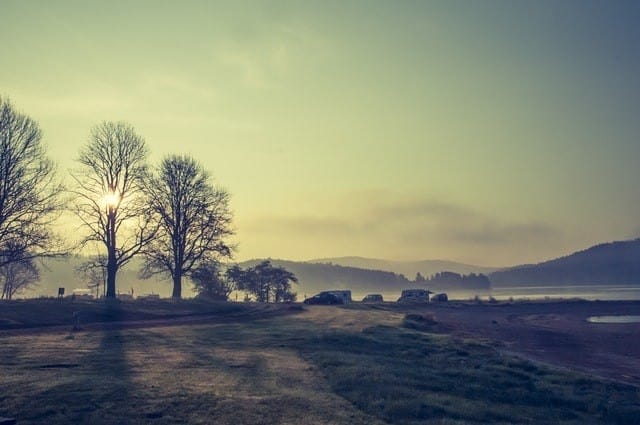 If you have decided to take your first caravan adventure, you will no doubt be excited about experiencing your first trip. Caravanning is an experience unlike any other. You will get to have a holiday that is filled with fun and freedom. However, to make sure that this is the case you need to plan for your trip effectively. With that in mind, read on for some top tips for your first caravan adventure.
Decide whether to buy or hire a caravan – The first thing you need to do is determine whether you are going to rent a caravan or whether you are going to buy one. Needless to say, there are pros and cons associated with both options. You may be wondering how much do caravans cost to buy? Of course, this all depends on the make and model you go for. Nevertheless, if you do buy a caravan, you will be putting your money into something that you get to keep. With renting, a lot of people feel like they are throwing their money down the drain because they have nothing to show for it in the end. Plus, if you buy a caravan, you will be able to go on a caravan holiday whenever you feel like it. On the flip side, renting a caravan may give you access to a luxury model that you otherwise would not be able to afford. Furthermore, this is a much more affordable route to go down. After all, not everyone may have the funds to buy a caravan outright.
Make a checklist – Once you have chosen the best caravan for your adventure, you then need to make a checklist of all of the things you are going to need for your vacation. Obviously, you are going to need a towing aid. However, you also need to make sure that this is right for your caravan. Other essential items you require for your trip include an insulation tape, a spare fan belt, extra oil and coolant, towing mirrors, a sway control device, caravan jack, wheel chocks, and a fire extinguisher.
Make sure that your caravan is secure and safe – Once you have gotten all of the essentials that you need, you will need to make sure that your caravan is safe and fully prepared for being on the open road. The best thing to do is write a checklist (yes, another one!), which states all of the things you need to do before you depart for your trip. Some of the checks that you need to carry out include checking that you have fitted the towing aid correctly, as well as ensuring that any loose items, including drawers, are secure, as well as the doors and windows being locked. You also need to remove the jockey wheel and wheel chocks, as well as raising the steps to the caravan. Finally, make certain that the tyres are properly inflated and that the lights of both your caravan and vehicle are operational.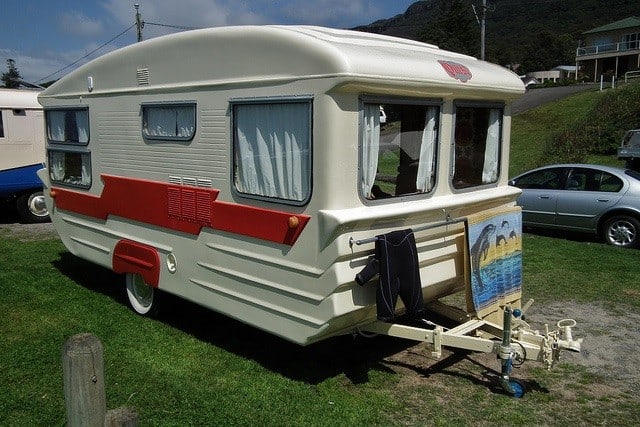 Be prepared for confined spaces – One thing that will definitely take a bit of getting used to is confined spaces. There are two types of confined spaces. The first is dealing with parking and getting into confined spaces. This can take a little bit of getting used to, but you will soon be fine. The second is the confined space of the caravan itself. Your first caravanning trip will be very exciting, but it can be a test for you and your partner. After all, you may have never been in such a confined space before! You will need to try and give each other space (yes, easier said than done in a limited space!) whenever it is needed. Regular stops and working as a team can be the key to this.
Have a set-up routine – Another way to make everything run smoothly while caravanning with your partner is by having an established routine. One of the best ways to do this is by having a practice run. No, you don't need to go across the country in your caravan for a practice run! You can just take a short journey to get a feel for everything. This will give you a good understanding of your vehicle so you can best prepared to navigate it and deal with any issues if something goes wrong.
Take a course – Last but not least, the final tip is to do things properly if you are serious about caravanning. While this can seem like a bit excessive, there are a number of courses out there that offer tips on caravanning for beginners. This may seem unnecessary, but the practical and theoretical advice you will gain can be especially beneficial, and it will boost your confidence. Another option is to get your caravan specialist to check your rig before you set off your journey. However, if you are going to be caravanning a lot, going for the former option is probably better advised.
As you can see, there is a lot to plan and consider when it comes to your first caravan holiday. Nevertheless, if you follow the advice that has ben provided above, you should find the whole process a lot easier and a lot of fun too. From choosing a caravan with care to making sure it is safe and secure, these are all steps that can make a massive difference in terms of the safety of your trip and the enjoyment that you have.

We have been wearing out our jandals (Kiwi for flip-flops) on our travel adventures around the world since 2009. We think our blog is thought provoking and a little witty. But we have been proven wrong before. Find out more about us here...