It's Wednesday which means it is Hump Day. What is hump day you may ask yourself? To get a full understanding what it is and why we do it then you have to check out our original Hump Day Wednesday photo.
Basically we will post a new photo up each Wednesday of something that we have found helps us imagine what we might get up to this weekend. It could be just a nice relaxing beach, some nice surf, a great snorkelling spot, a destination, you get the idea. In the end its just going to be a picture of whatever I feel like putting up that reminds me of some good times.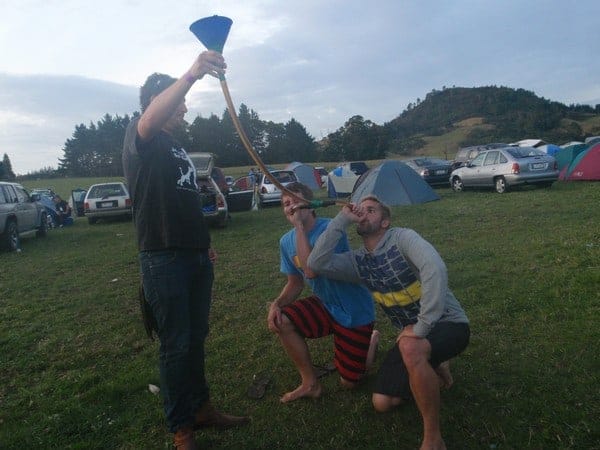 We are off to Oktoberfest tomorrow for the weekend! So with that in mind I had to post a picture up of my favourite festival location back home in New Zealand. It's situated at a little pub on the side of the State Highway called Coroglen Tavern which is located near Whitianga on the Coromandel Peninsula. It is home to the BEST summer concerts every year with an amazing outdoor venue and camping ground across the road. I doubt we will be doing the Walrus (double beer bong) at Oktoberfest but it's always good practice.
Drop us a line below to let us know what this photo makes you think or dream about which helps you get to the end of the week.